Craziest Celebrity Wedding Dresses
From thigh-high slits to top-heavy tiaras, these celebrity and designer dresses left us scratching our heads.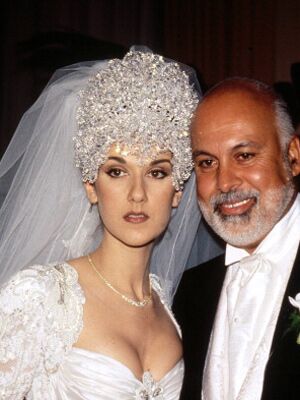 We get a headache just looking at Celine Dion's wedding headpiece, which weighed a whopping seven pounds! The singer had to have it sewn into her hair when she wed her manager, Rene Angelil, in a Marie Antoinette-inspired creation in 1994.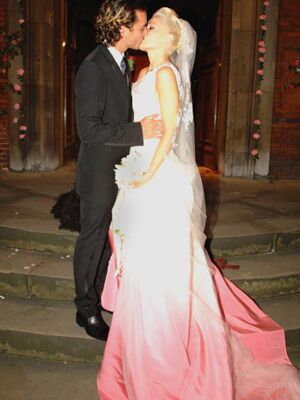 Only Gwen Stefani could rock a dip-dyed dress! The No Doubt singer had John Galliano for Dior create the two-tone look for her 2002 wedding to Bush front man Gavin Rossdale.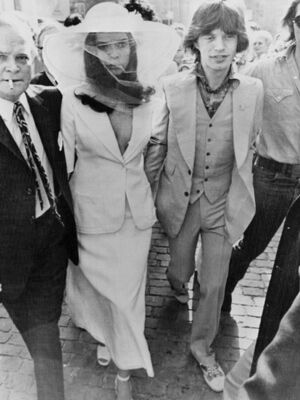 Bianca Jagger sizzled in a white Yves Saint Laurent Le Smoking jacket -- with nothing underneath -- when she married Rolling Stone Mick Jagger in 1971.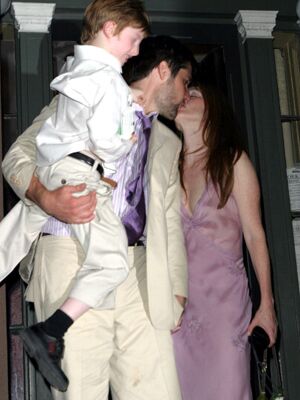 Julianne Moore looked more bridesmaid than bride in lilac Prada -- accessorized with a chartreuse bag and shoes -- for her 2003 backyard wedding to Bart Freundlich.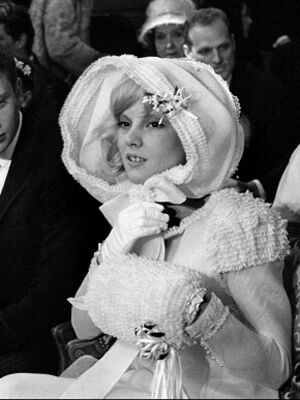 French singer Sylvie Vartan seemed inspired by Little Bo Peep when she said "Oui" to fellow French pop star Johnny Hallyday in 1965.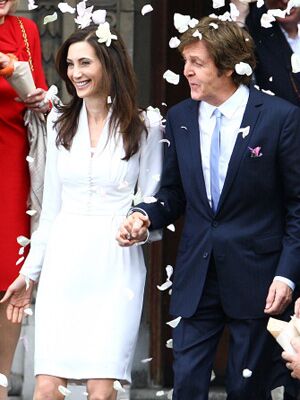 In a case of history repeating itself, American Nancy Shevell asked her future stepdaughter, Stella McCartney, to reimagine Wallis's Mainbocher for her wedding to rock-and-roll royalty Paul McCartney in 2011.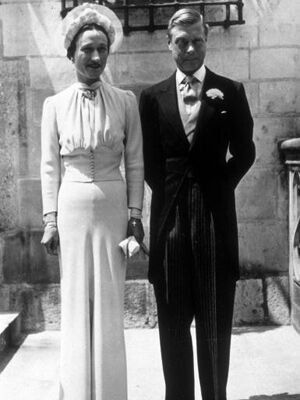 Wallis Simpson broke with tradition -- in more ways than one -- when she married Prince Edward in 1937. Her husband had to abdicate the throne of England in order to marry the American divorcee, who wore a startlingly simple Mainbocher dress in "Wallis blue."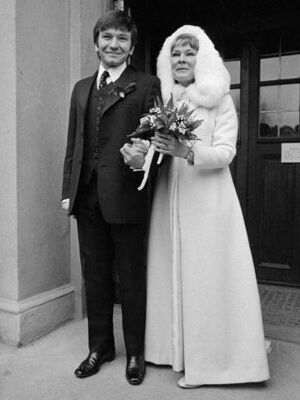 Wedding parka? Long before she became a dame, Judi Dench said "I do" to actor Michael Williams in a white, fur-trimmed anorak in 1971.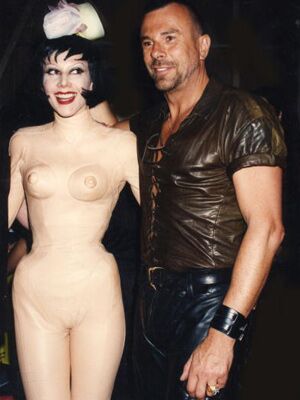 A flesh-colored leather bodysuit and dome-shaped veil -- which sheltered her loincloth-attired husband, David Barton -- proved a revealing choice for party promoter Susanne Bartsch when she married the gym owner in 1995.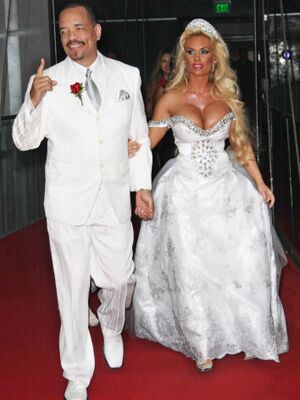 This beaded white number barely contained reality TV star Coco's ample assets when she renewed her vows with husband of 10 years, rapper Ice-T, in 2011.