Destination Wedding Basics
Saying "I do" abroad? Start right here!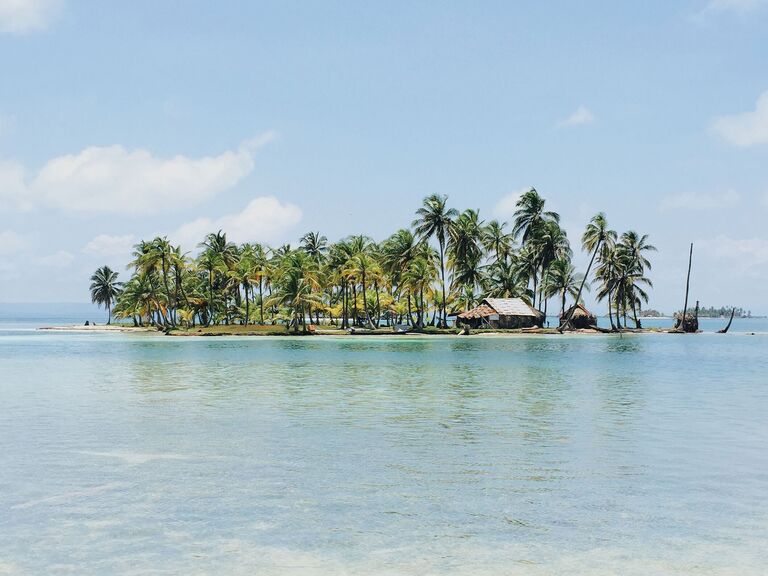 Unsplash Photography
Yours Truly
A destination wedding may be just the way to personalize your nuptials. While more traditional weddings hold meaning for many couples, others want the experience to be unique, with a ceremony and location that reflect their true colors. Without the restrictions of a wedding in a traditional location, like your hometown, you'll feel freer to make your own rules. Have you been obsessed with Cinderella since you were a kid? Have a Walt Disney World wedding right in front of Cinderella's castle. Are you and your fiancé avid scuba divers? Marry underwater in the Caribbean (seriously).
Beyond the Beach
Rethink the phrase "destination wedding." Even if you're not the types to kick off your shoes and marry on a beach wearing leis, that doesn't mean you still can't have a destination wedding. There are hundreds of country inns in more rustic settings, homegrown seaside and lakefront resorts, and wintry mountainside lodges that can be rented for the weekend. Choose a favorite vacation spot and introduce it to your family and friends.
Factor in Family
Inviting everyone you love to one place for several days of faraway fun can be a blast: How often do you get to spend quality time with close friends and family? But before you plan a destination affair, ask yourself if your essential loved ones will be up for the trip (your grandmother may not want to fly to Italy for the week, for example). Many couples compromise by hosting a postwedding celebration back home for those who couldn't make the actual event.
Joint Effort
If you're hosting a wedding in a distant locale, you'll need to entrust at least part of the planning to someone else's capable hands. An on-site wedding coordinator (many resorts include a coordinator in their wedding packages) can take care of researching and securing vendors, arranging airport transportation and checking off all those last-minute details—from dry cleaners to hiking tours. Depending on your personality, this can be a welcome reprieve or a scary proposition.
Cash Concerns
Keep in mind: You can spend as much or as little as you want on a destination wedding, just as you can at home—there are no steadfast rules about which is less expensive. Just don't forget to factor in at least a couple of prewedding research trips into your budget, even if the coordinator is doing the bulk of the work for you. Many all-inclusive resorts in the Caribbean offer perks for getting married there, such as complimentary spa treatments or a free-night stay on your anniversary. While places like Napa Valley and Nantucket may not be as budget friendly, the close proximity allows for easier access for everyone.