Do You Have to Buy a Wedding Gift if You're a Bridesmaid?
Short answer: It's completely up to you.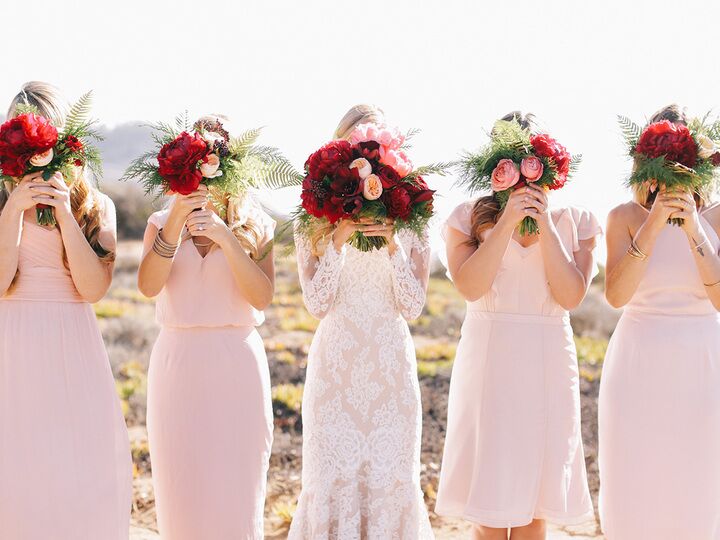 Brandon Kidd Photography

Anyone who's been a bridesmaid is usually a budgeting pro—and for good reason. Not only do you have to buy a bridesmaid dress and shoes, but you also have to pay for transportation, lodging and potentially hair, makeup and nails for the wedding day. Then there's also the transportation, lodging, food, drinks, gift and entertainment for the bachelorette party (which could end up costing more if the bridesmaids are paying for the bride). Then there's the engagement party gift and bridal shower gift, and any additional costs if you're hosting or chipping in for either, which bridesmaids are apt to do. Before you know it, you could have easily dropped $2,000 on one of your closest friends, and your bank account may be running on fumes—and then you remember you have to buy a wedding gift off the registry too. But do you really have to? If you're pained at the thought of spending $100 more on pillowcases and a set of cheese knives, read this first. 
First of all, there's no rule that says wedding guests have to give a wedding gift—couples should never expect anything in the first place. This also goes for members of the wedding party. The rule you should stand by is to not spend more than you can afford—just what you're comfortable with. And if you feel you've spent enough and you can't afford any more gifts, that's okay too. In fact, some couples will tell their wedding party to please forgo any gifts and that all their love, time and support—not to mention aforementioned expenses—are more than enough. 
If you'd like to get a gift but can't afford anything costly, it's totally normal to chip in with other bridesmaids for one big gift. It's also completely fine to pick something budget friendly off the registry (like a $25 picture frame) if you want to be able to wrap something up and present it to the couple. You can also go the personal route and make something for the couple, go the sentimental route and buy a Christmas ornament with their wedding date on it or stationery with your friend's new initials, or choose a gift card for the amount you're comfortable spending. Remember, it's not how much money you spend that counts—it's the fact that your gift is from the heart.