21 Gifts to Give Your Newly Engaged BFF
Is sending this story around to all of your friends too much of a hint? Nah.
by Andrea Fowler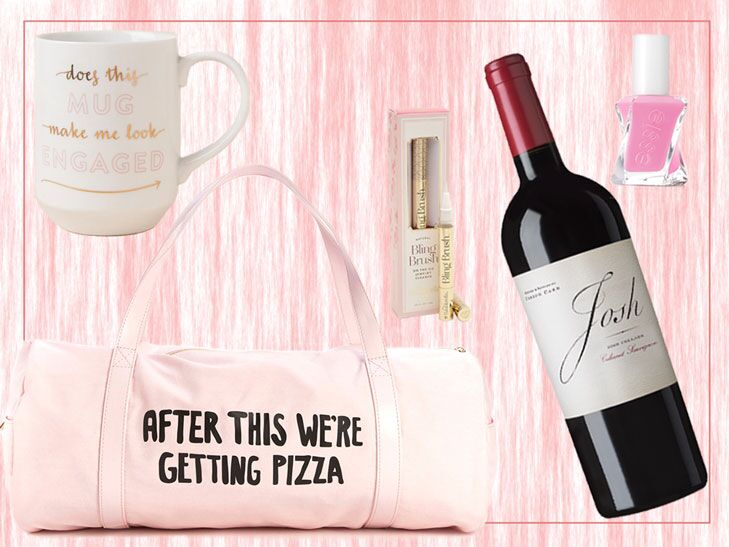 If you're trying to think of the perfect gift for your newly engaged friend, you might be in a rut—and we can guess why. You may not be able to afford anything too expensive (after all, you have to buy a wedding gift too!) and you don't want to gift anything that's too similar to what the newlyweds might put on their registry.
With all that in mind we made the ultimate list of gift ideas that your BFF would love, from tongue-in-cheek humor to the sentimental and sweet.
(And on the flip side, if you're the one who's newly engaged and people keep asking you what you want for the holidays, just direct them here.)
Stress-Relieving Gift Box

Wedding-Specific Agenda Book