Bridesmaids: How Many Should I Have?
by The Knot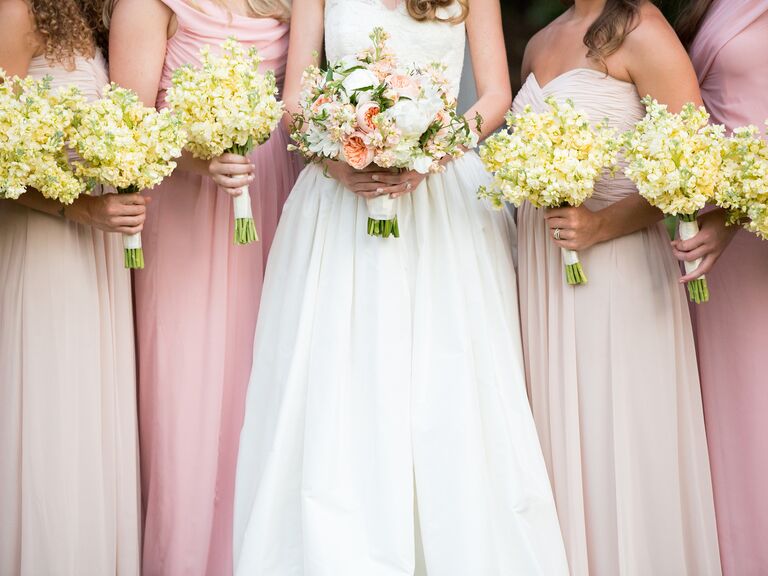 Q:
Are there guidelines for the number of bridal attendants I should have?
A:
Tradition states that the number of attendants you have is determined by the size and type of your wedding. For example, a formal wedding of 200+ guests may have up to 12 attendants, plus flower girl and ring bearer, and one usher for every 50 guests. A semiformal wedding may have one to six attendants, with ring bearer and flower girl optional. An informal wedding will often have a best man, maid or matron of honor, one or two groomsmen and bridesmaids, and no flower girls or ring bearers. But traditions are meant to be broken! These days it's acceptable to have as many attendants as you like. The important thing is to have the people closest to you in your wedding party, whether that be five or 15.