Sweet Ways to Include Loved Ones Who Aren't in Your Wedding Party
They may not technically be in your wedding party, but that doesn't mean they aren't special.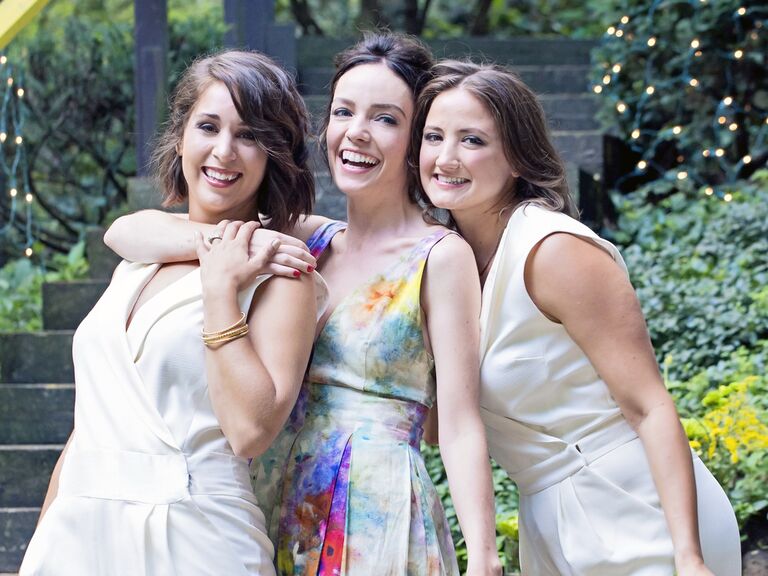 Willow Noavi Photography
Whether your group has already reached max capacity or you're simply choosing to keep it small, you might not be able to include absolutely everyone in your wedding party. But just because someone isn't in your party doesn't mean they aren't special to you. There are so many other many helpful and significant roles they can perform outside those of your attendants—so play to their strengths and make sure they're totally on board with lending a hand (don't force them if they're not comfortable). If you're looking for ways to include loved ones who aren't in your wedding party, check out a few great ideas here.
Get Them Involved in Planning and Prep Work
Recruit anyone with a knack for crafting or meticulous organizational skills to help you with any DIY or creative projects. They can pitch in to address save-the-dates, design your wedding website or assemble welcome bags and favors. If they live in your wedding destination, tap them for local activity and restaurant recommendations or local vendors they may have worked with or heard of.
Invite Them to Prewedding Parties
When it comes to prewedding events, the only hard-and-fast etiquette rule is everyone invited to a prewedding party should also be invited to the wedding. Other than that, the guest lists aren't limited to just family and wedding party members. Definitely include important extras at your engagement and bachelor/bachelorette party, shower and rehearsal dinner if you'd like. The great thing about having them at the rehearsal dinner is the chance for them to make a toast if they want to. And, depending on your relationship, why not invite them to get ready and have a mimosa with you on the day of the wedding?
Give Them a Special Ceremony Role
One of the most significant ways to include a beloved non-wedding-party member is to involve them in your ceremony (the most special part of your day). They can greet guests as they arrive, pass out ceremony programs or usher people to their seats. Ask them to recite a poem, say a reading, hold the chuppah, light candles or show off their musical chops with a vocal or instrumental performance. Weddings are also a beautiful time to celebrate your heritage. Send someone down the aisle with a handmade banner, flag or other symbol of your shared culture or family traditions. Or delegate a job centered on a special cultural moment, such as the laying down of the broom (for the jumping the broom ritual) or the glass in a Jewish ceremony to stomp on.
Have Them Pitch in at the Reception
There's always room for more reception helpers. Have a particularly bubbly friend or relative welcome guests and point them toward the guest book, or make sure everyone leaves with an amazing favor in hand. They can help place favors at everyone's seats or hand them out as guests head home.
Need a glossary of who's who in the wedding party? Get the rundown right here.