Make These 6 DIY Wedding Day Accessories
by Bridget Clegg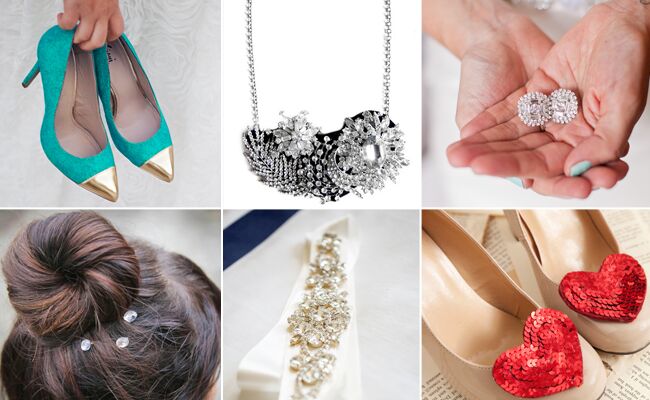 Earn some serious creative cred by topping off your flawless wedding day look with a pretty accessory that you made yourself. From glittery turquoise wedding shoes to simple homemade hairpins that work just as well on your wedding day as they do on a Saturday night out, these six bridal style additions pack a punch in every place but your wallet. Find one (or three) that works with your bridal style below!
Sparkly Embellished Sash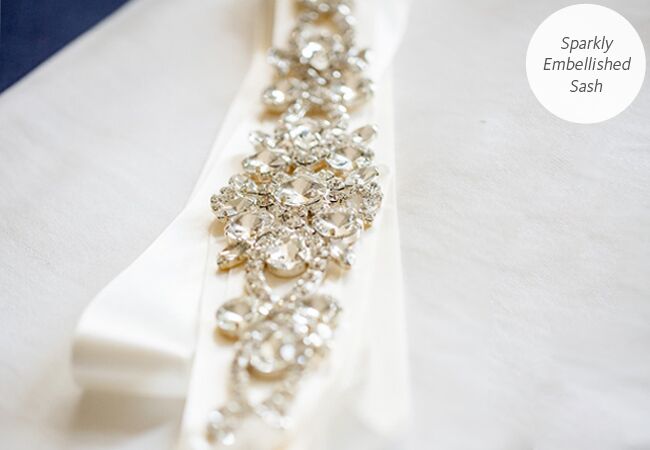 Order an embellishment that complements your dress (Shine Trim has some awesome rhinestone options!) and follow this tutorial to make the pretty belt above.
Glitter and Gold DIY Heels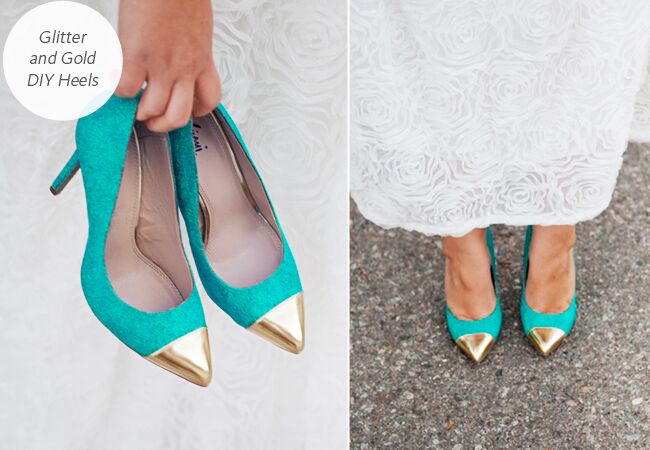 A little glue and glitter goes a long way on this amazing shoe transformation! See the before and after pics and learn how you can do it here.
Rhinestone Hair Pins
Add some bling to your updo with these easy and quick DIY crystal bobby pins. Make a handful for your wedding (and wear them after too!). Here's how!
DIY Vintage Stud Earrings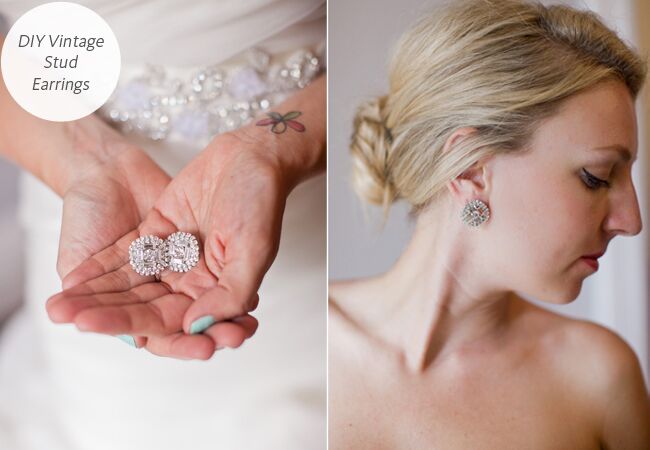 Photo: Richelle Hunter Photography
Believe it or not, a hardware store will have half of what it takes to make these faux vintage studs! Follow the how-to here to turn your easy-to-find supplies into wedding-worthy jewels.
Sequin Heart Shoe Clips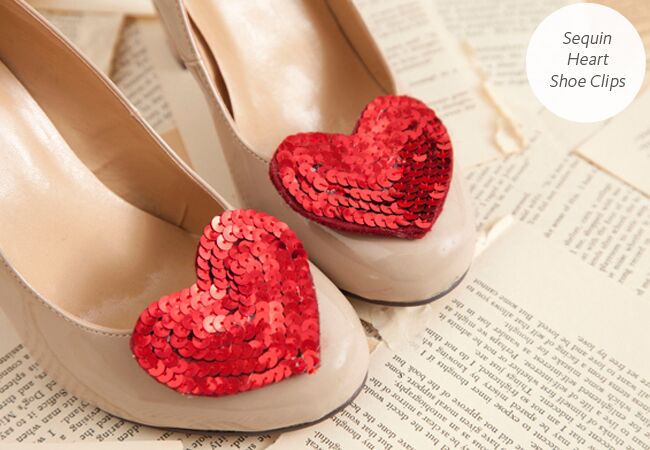 These playful shoe clips are made out of felt and sequins and will add a splash of color to your bridal shower, rehearsal dinner or wedding day look. Learn how to make them with the simple tutorial here.
Brooch Statement Necklace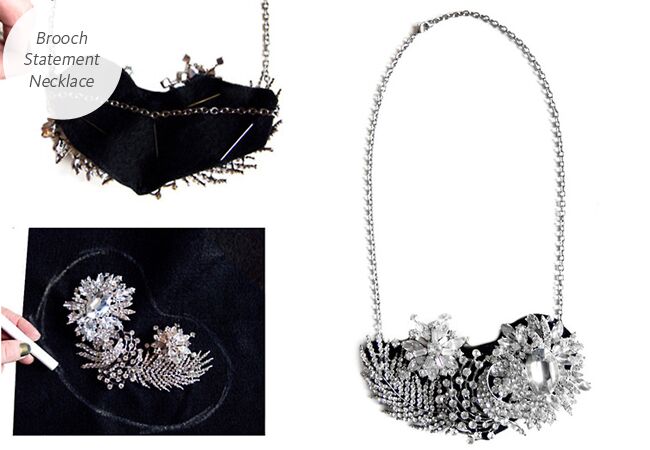 Who knew DIY jewelry could be so chic? Make a statement necklace out of a collection of brooches and felt, then rock it with your gown (just like this creative bride!). See how to do it here.
See More!
> 6 flower girl accessories you can make
> 5 DIY bridal accessories from real brides!