You'll Definitely Want to Follow These Inspirational Engaged Couples on Instagram
These are the engaged Instagrammers whose feeds are full of wedding inspo, planning ideas and more.

If you follow The Knot on Instagram, you know we're always encouraging couples to enjoy the wedding planning journey. We know, we know—even though it's a major life moment, it can feel stressful and slightly alienating.
But that's why we've handpicked some of our favorite engaged Instagrammers for you to #EnjoyTheJourney with—so you can follow along every step of the way, get some major inspiration and watch them reach the same exciting milestones you're probably reaching too. Let's get this planning party started, shall we?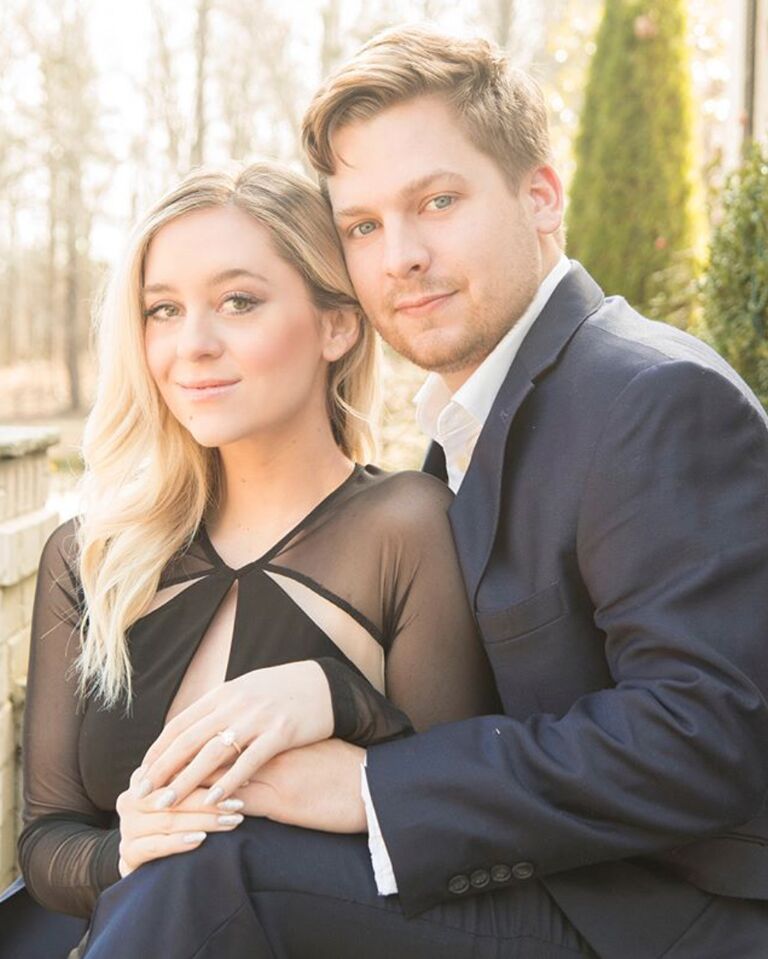 You might be familiar with Liz's music—along with her twin sister Megan, she makes up one-half of the country-pop singing and songwriting duo Megan & Liz. She and her fiancé, Weston, got engaged on a snowy day in NYC, but they're currently based in Nashville, Tennessee. See more of their wedding planning journey here—including their gorgeous vision board (spoiler alert: It's "classic with a bit of natural and a touch of hippie").
2. Caitlin and Chris (@cmcoving)
Fashion and travel blogger Caitlin Covington boasts nearly 900,000 Instagram followers—and posts plenty of wedding planning content, like bridal shower style inspiration and honeymoon packing lists. She and fiancé Chris are currently based in Charleston, South Carolina. See more of their wedding planning journey here, including their "classic and luxe" wedding vision.
"There was no denying our chemistry on our first date in 2010 at a fancy restaurant some might know as the Olive Garden." Cinematographer and creative director DeAndre and his fiancé Stuart are the definition of #goals, from their love of breadsticks to their epic engagement photos (seriously—you have to check them out). They're currently based in Dallas, and you can see more of their wedding planning journey here—including the plan for their registry (hint: they really just want to travel the world together).
You'll definitely want to follow Jake if you love food. Not only is he a chef, his feed is one giant reel of deliciousness (you've been warned—it will make you hungry). Of course, it was fitting his fiancé, Alex, popped the question over cake. The two currently reside in NYC in an apartment they renovated together, and you can read more about their wedding planning journey here. And yes, you can bet they're going to have epic bites at their reception—famed pastry chef Dominique Ansel is currently pegged to provide the desserts.
5. Lauren and Alan (@lcchan)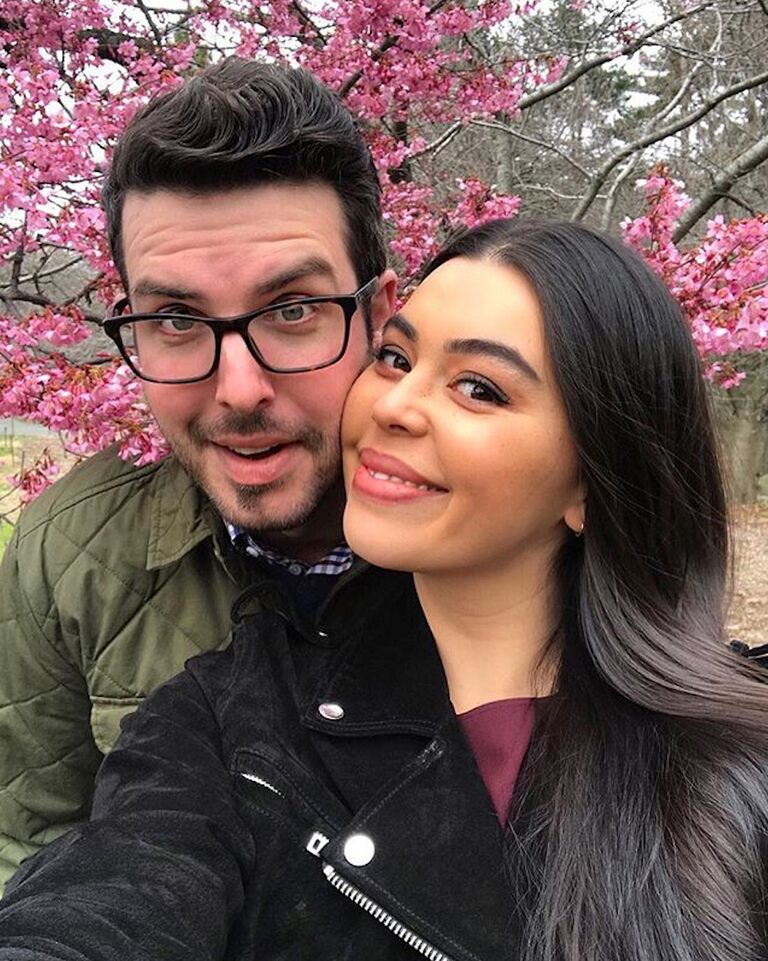 Former fashion editor and plus-size model Lauren serves up plenty of realness, outfits and—you guessed it—wedding inspiration on her gorgeous feed. Fun fact: She and fiancé Alan shared chicken fingers on their first date, so naturally, they're serving them up at their wedding as well. Read more about their wedding planning journey here, including their wedding vision which is as elegant and stylish as you'd expect.
It's not surprising that college football sideline reporter Olivia and her NBA-player beau Sam originally hit it off over their love of sports (specifically, the Green Bay Packers). Olivia describes them as both having "a lot of ambition and drive"—they currently both have thriving, successful careers, after all. Read more about their wedding planning journey here—including their registry, which encourages guests to donate to the Children's Cancer Family Foundation of Northeast Wisconsin.