Today Is National Wedding Planning Day! Here's How to Celebrate (and Get Some Cool Perks)
Celebrating your engagement (for as long as you want) is absolutely encouraged. But if you're ready to start putting pen to paper—or finger to keyboard—then celebrate National Wedding Planning Day with The Knot!
by Ivy Jacobson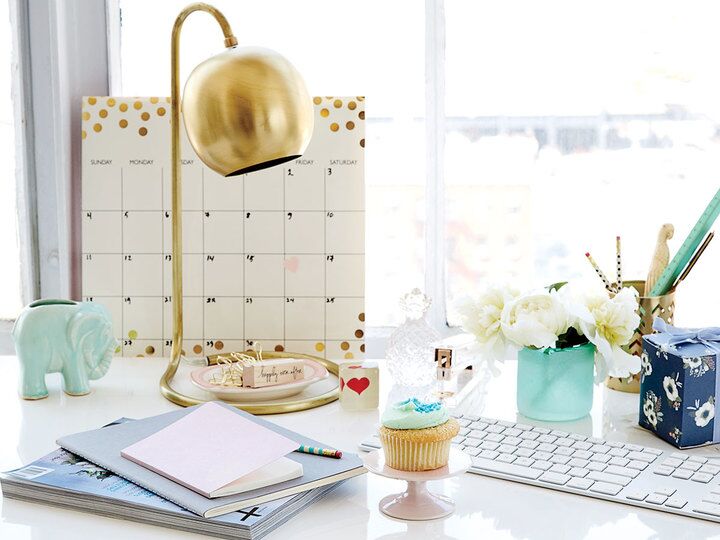 If you got engaged during proposal season (November through February, which is when nearly 40 percent of couples get engaged), and you haven't started planning yet, then there's no better time to dive in than today. The Knot has declared March 1 National Wedding Planning Day to kick off wedding planning season.
To celebrate National Wedding Planning Day, couples who join The Knot on March 1, 2017, will receive exclusive one-day offers, including 25 percent off any one item from The Knot Shop, 15 percent off an entire order from Minted and a free 8x8 photo book from Shutterfly. Additionally, anyone who creates a wedding website on The Knot will receive a free DIY Bridesmaid Proposal Kit from Brit+Co that includes all the essentials to ask your best gals to be your bridesmaids.
"As the leading wedding planning resource that has helped nearly 25 million couples plan their weddings, we're excited to declare National Wedding Planning Day and remind couples that The Knot is the go-to source for inspiration, etiquette and advice, planning tools and connecting to local vendors," said Kellie Gould, editor in chief of The Knot. "Whether on their mobile phones or at home on their computers, couples can plan their wedding anytime, anywhere with The Knot."
So where do most couples start? Setting your budget, creating the guest list and searching for and booking your venue are the first heavy-hitting must-dos—but don't worry, more fun things like dress shopping and cake tastings aren't too far behind! Keep track of everything with The Knot Wedding Planner app, for iPhone and Android, which allows you to easily browse and connect with over 300,000 wedding vendors, book venue tours, manage your personal checklist and budget, create a registry and custom wedding website, and more.
Happy wedding planning!