Get Olivia Palermo's Wedding Look (Complete With Carrie Bradshaw's Shoes!)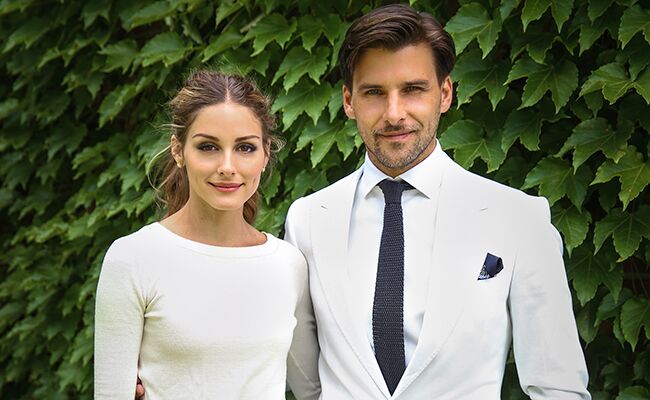 Johannes Huebl
Olivia Palermo and Johannes Huebl are officially the most chic newlyweds around! The style icon and her German model fiance got married on Saturday in Bedford, New York, after dating for more than six years, according to Olivia's website.
"We really wanted to keep this beautiful day very private and special to us and enjoyed the whole day with our family and two friends. Bedford is such an amazing and romantic countryside," the couple said.
Olivia and Johannes wed with only a "handful" of close friends and family members present in a Bedford park. Olivia definitely didn't let us down with her gorgeous three-piece Carolina Herrera wedding dress ensemble, consisting of a cream-colored cashmere sweater, white shorts and a tulle skirt overlay with floral details. Her look was complemented by delicate stud earrings, her signature expertly tousled ponytail and a little bit of Carrie Bradshaw's wedding day for her "something blue": Carrie's famous cobalt blue Manolo Blahnik shoes she wore when she finally wed Mr. Big.
Johannes looked pretty dapper himself in a white Marc Anthony Hamburg suit and a navy Etro pocket square.
See Olivia's wedding dress ensemble from the front: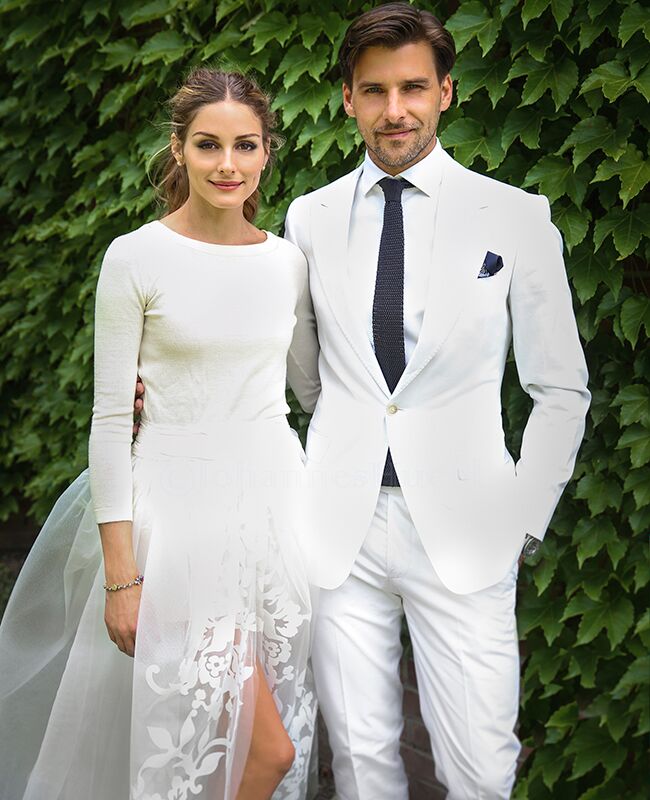 And from the back: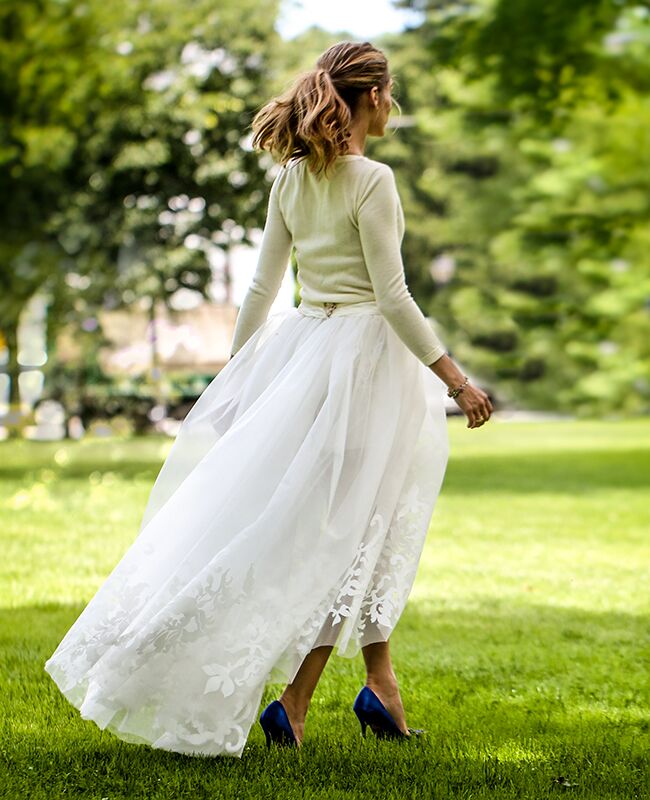 And we think that Martha Stewart may have been a guest at her reception, since we spied an Instagram picture of Martha at a wedding in Bedford this weekend (wearing white!) at the Bedford Golf & Tennis Club.
This embed is invalid
Love Olivia's wedding day style? Shop her gorgeous look below:
A Hayley Paige Wedding Dress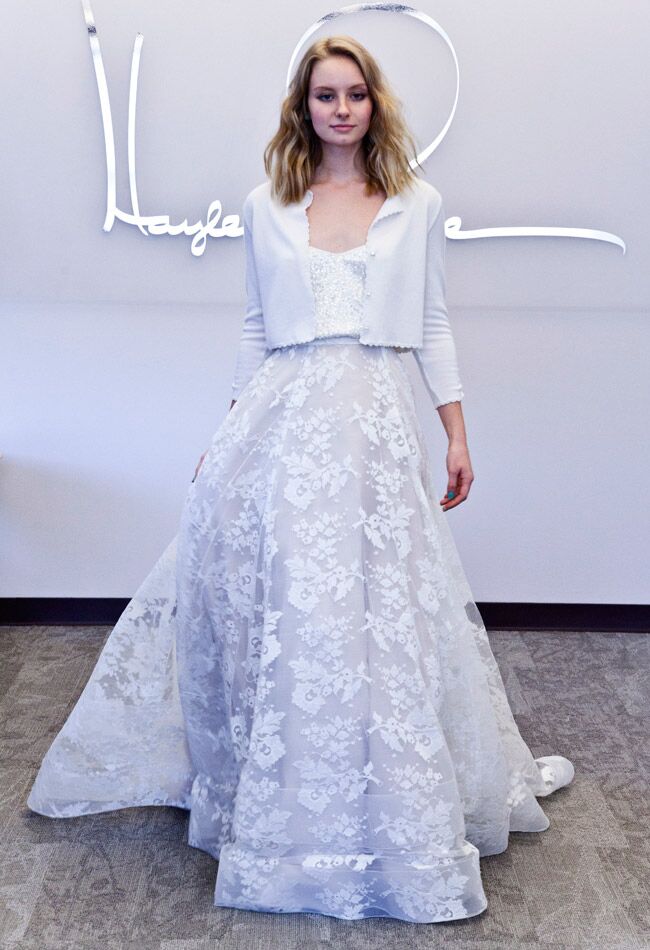 A Watters Romper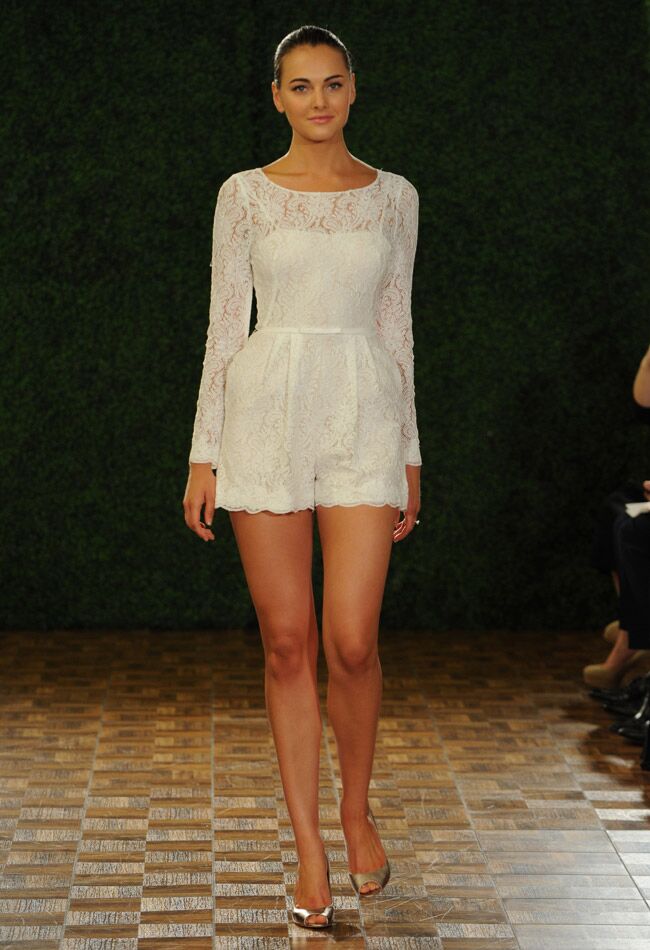 Manolo Blahnik Cobalt Blue Hangisi Satin Pumps (shown in peach)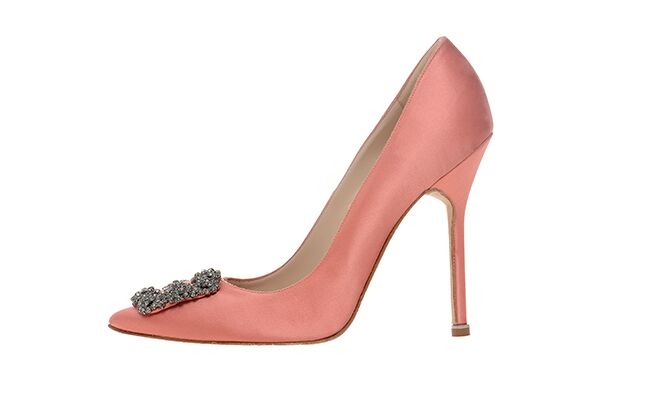 A Sleek Ponytail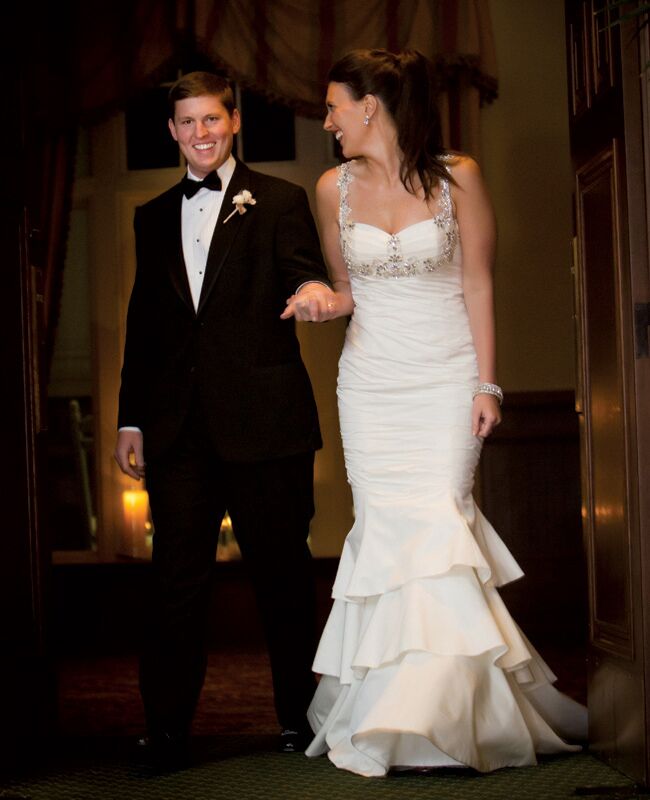 From the album: An Elegant Rustic Wedding in Greensboro, GA
BaubleBar Stud Earrings
Want more? Right here!
> 21 reasons why getting "cheeky" in a bridesmaid photo is a bad idea