The Unexpected Engagement Ring Shape That's Making a Comeback
You might be surprised by this formerly uncommon trend.
No, you're not the only one who's noticed pear-shaped rings have been absolutely everywhere lately.
And not just on the fingers of celebrities like Ariana Grande, Cardi B and Margot Robbie—jewelers everywhere say sales of pear-shaped rings have spiked in recent months, even though the pear-shaped silhouette has a reputation of being a little less mainstream than traditional picks like cushion and round.

Read Next on The Knot
33 Gorgeous Two Stone Engagement Rings

Read Next
33 Gorgeous Two Stone Engagement Rings
"Pear sparklers are turning into a true star this summer," says Kathryn Money, vice president of strategy and merchandising at Brilliant Earth. "We've found that in the last year, pear-shaped diamonds have grown almost three times faster than traditional round diamonds."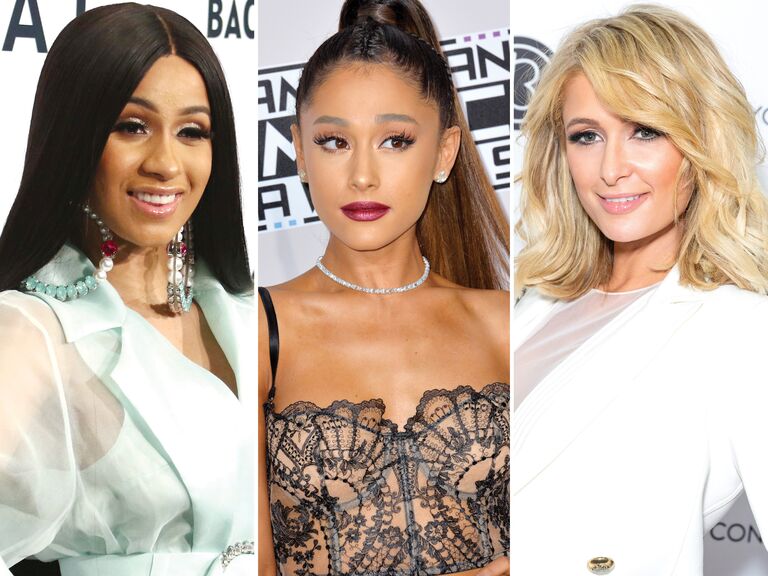 Whether inspired by celebrities or not, clearly this shape is finding favor with to-be-weds.


Read Next on The Knot
33 Gorgeous Two Stone Engagement Rings

Read Next
33 Gorgeous Two Stone Engagement Rings
Money adds the pear-shaped trend isn't only evident in sales numbers, but in social media presence as well. "Pear halo rings have been particularly beloved on social media—our posts of engagement rings with halos receive almost 50 percent more likes than the average post, and photos with pear diamonds receive almost 40 percent more likes than the average engagement ring photo."
A reason they might be so popular lately—besides the fact that A-listers like Sophie Turner, Victoria Beckham and Paris Hilton have been rocking them—might have something to do with the fact that the shape is so universally flattering. "Like oval-shaped diamonds, pear-shaped diamonds elongate fingers, creating a flattering and distinctive look," Money says.
Spence Diamond consultant Jillian Latzman also has a theory for why pear-shaped rings have been all the rage lately. "Millennial and Gen-Z consumers often express themselves in new ways and view relationships and marriage differently—but classic styles and vintage-inspired rings are very much on trend with them."
Whether you're obsessed with pear-shaped rings because of Paris Hilton (hey, no judgment here) or you just love the vintage and unique feel of the once-uncommon silhouette, clearly, your taste is right on the money.