Wedding Rings: Wear Engagement Ring During Wedding Ceremony?
by The Knot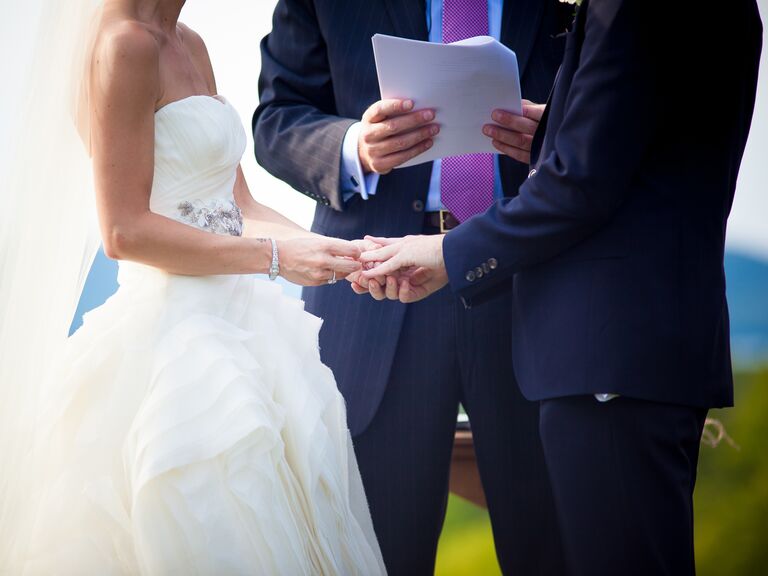 photo by
Orchestrated Grace
Q:
Should I take my engagement ring off for the wedding ceremony or does my fiance put the wedding band on top of my ring?
A:
It's up to you. Most people move their engagement ring to their right hand so that the wedding band will not be "upstaged" and can be placed first on your finger, in its traditional position "closest to the heart." You may also want to not wear your engagement ring that day -- stow it somewhere safe! -- especially if you're wearing gloves.