10 Marquise Engagement Rings You'll Love
In the market for a marquise-cut diamond? Check out some you can shop now!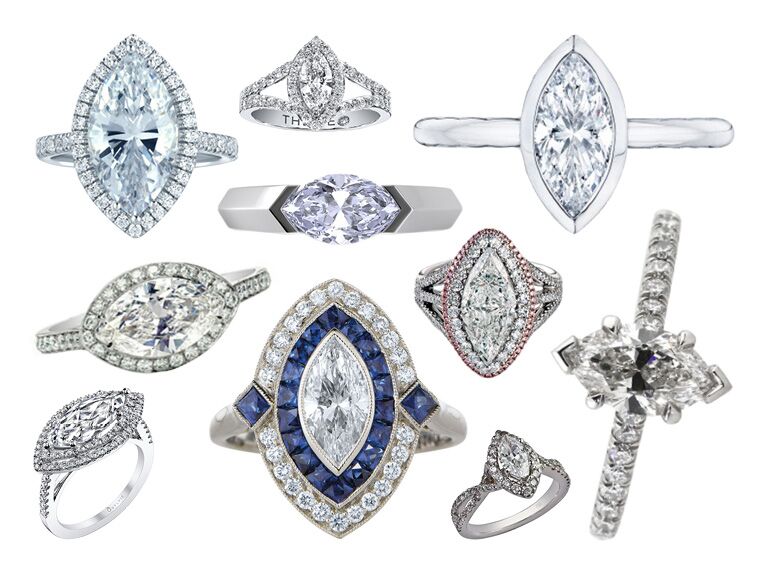 The marquise cut is an elongated style with tapering points at both ends—basically, it's an oval with pointed ends. This shape was really popular a few decades ago, but it's making a comeback as an edgy alternative to the more classic round and princess cuts. So, what makes a marquise-cut diamond so cool? In a word: versatility. Its rare shape is an elegant way to challenge the status quo, but can also look vintage-inspired with a more intricate setting. Not to mention, when positioned on a band vertically, a marquise cut can flatter the finger, making it appear longer and leaner.
Some shopping tips: Look for a marquise-cut diamond with a symmetrical shape, and if you're opting for a prong setting, make sure it's mounted with six prongs to protect its vulnerable pointed sides. (Find more engagement ring advice here!)
Check out some of our favorite marquise-cut engagement rings below.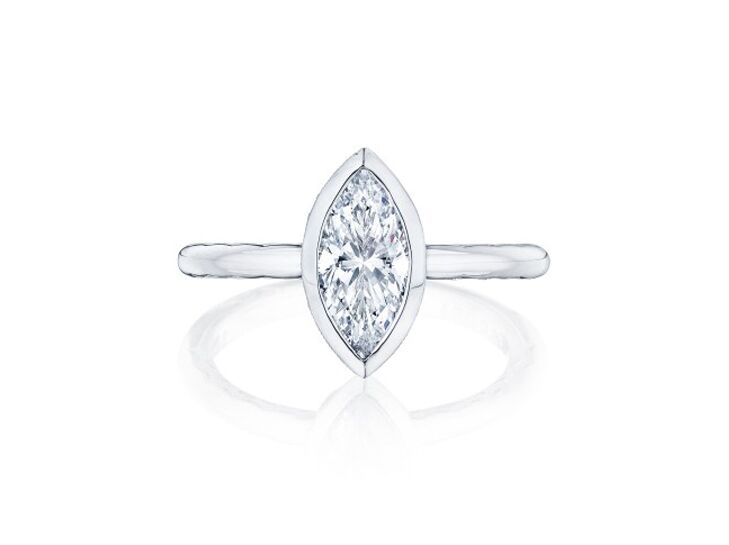 A sleek bezel setting is perfect for the sporty bride—it has a completely flat surface, which means the ring is less likely to cause a snag.
Ring by Tacori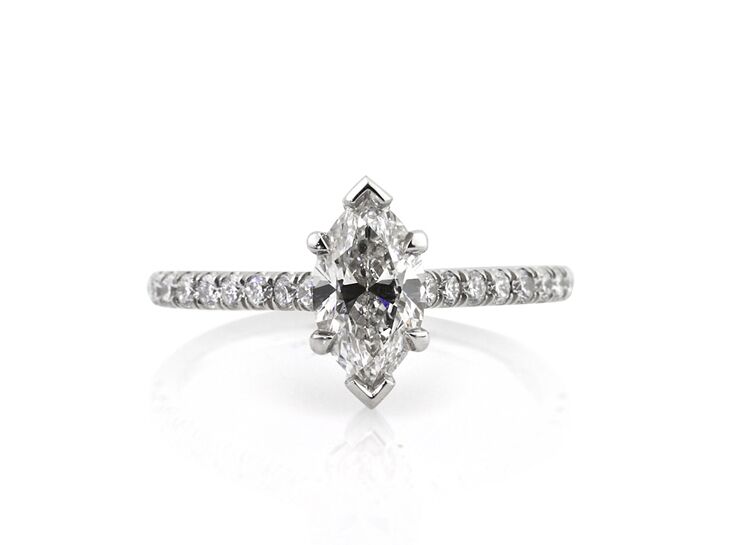 There's something effortlessly chic about a marquise-cut solitaire with an understated setting. Pair with a chevron wedding band for an of-the-moment look.
Ring by Mark Broumand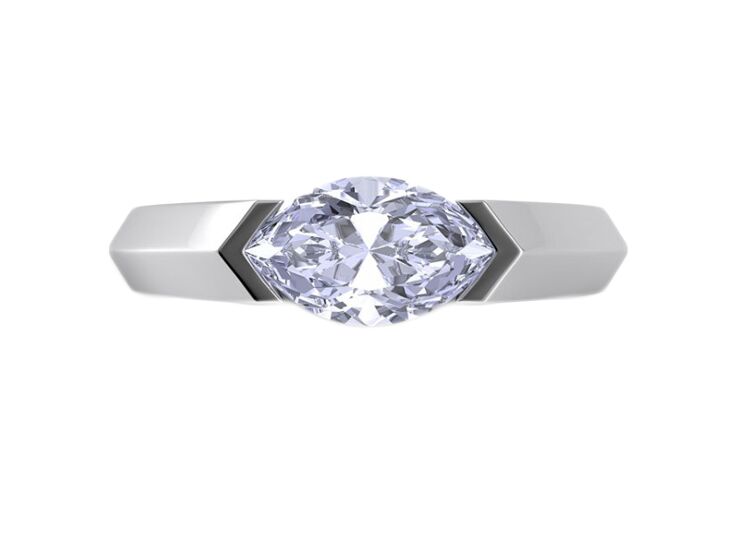 If a clean, simple aesthetic is your thing, consider a tension setting. Compression will be used to hold your diamond in place, giving the illusion that your center stone is floating in midair.
Ring by Danhov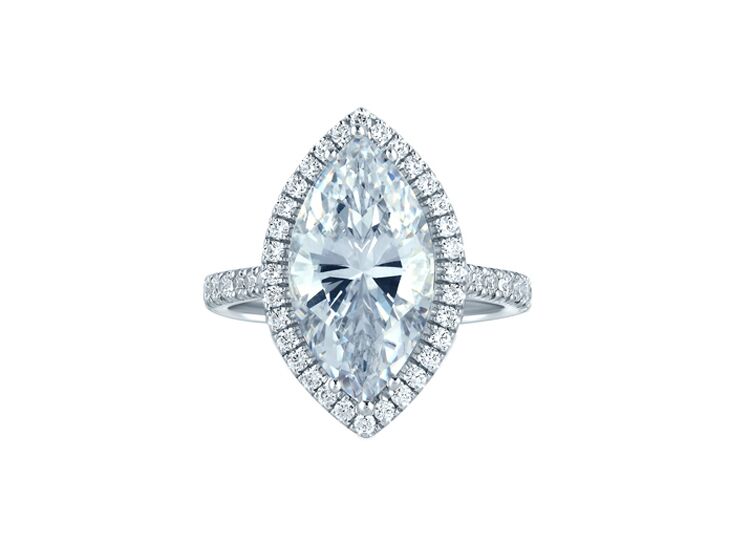 Give your center stone some extra sparkle with a diamond-encrusted halo and band. Another plus: Halos give the illusion of a larger center diamond.
Ring by A.Jaffe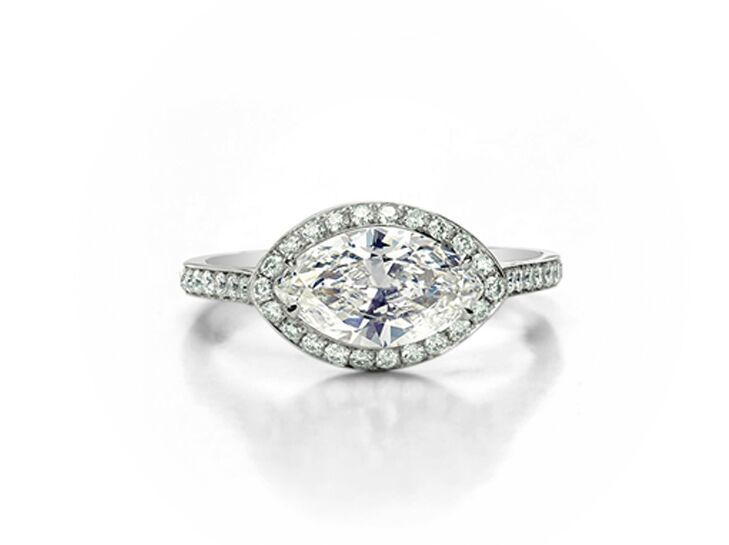 A marquise-cut diamond is already unique, but positioning it horizontally on the band (also called an east-west setting) makes it a total standout.
Ring by Forevermark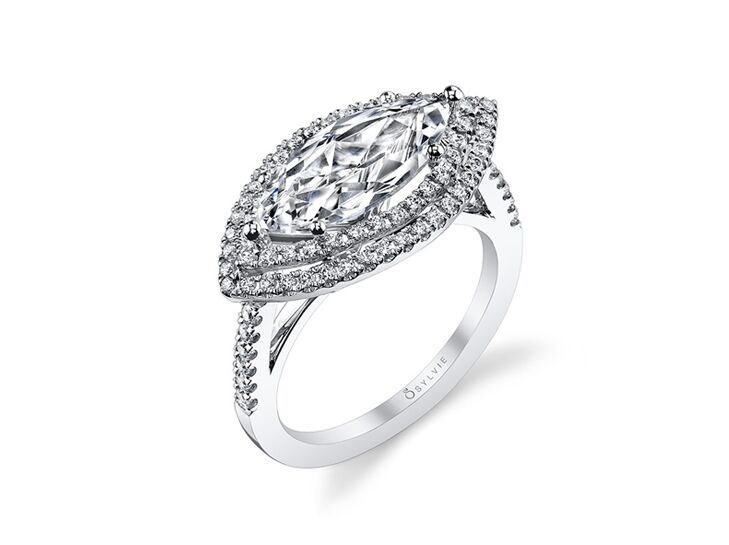 If you can't get enough of edgy east-west settings, consider a luxe double halo to make your ring really pop.
Ring by Sylvie Collection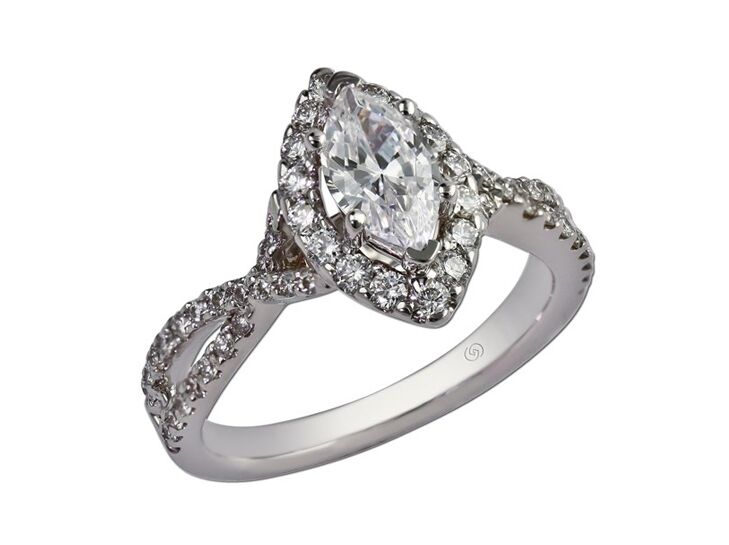 An intricate setting gives your engagement ring visual appeal from every angle. Try a twisted shank for a whimsical, romantic feel.
Ring by Gottlieb & Sons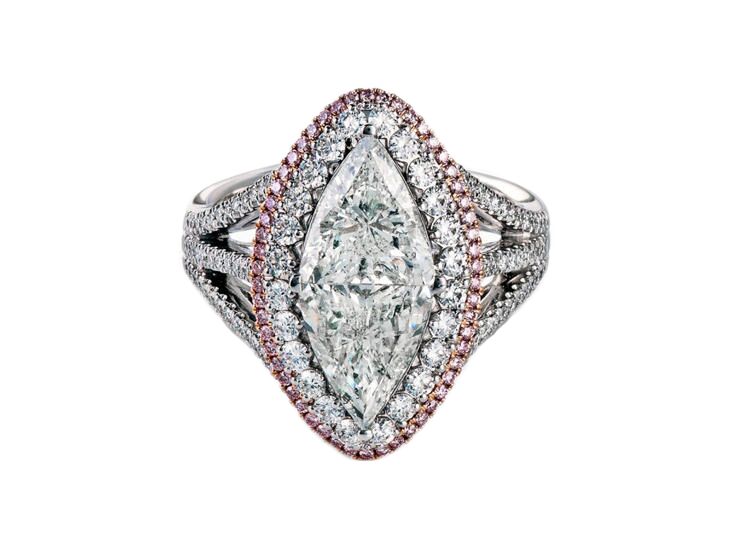 Accentuate the tapered shape of a marquise center stone with an elaborate double halo. Choose one with pink diamonds to really set your ring apart.
Ring by Simon G.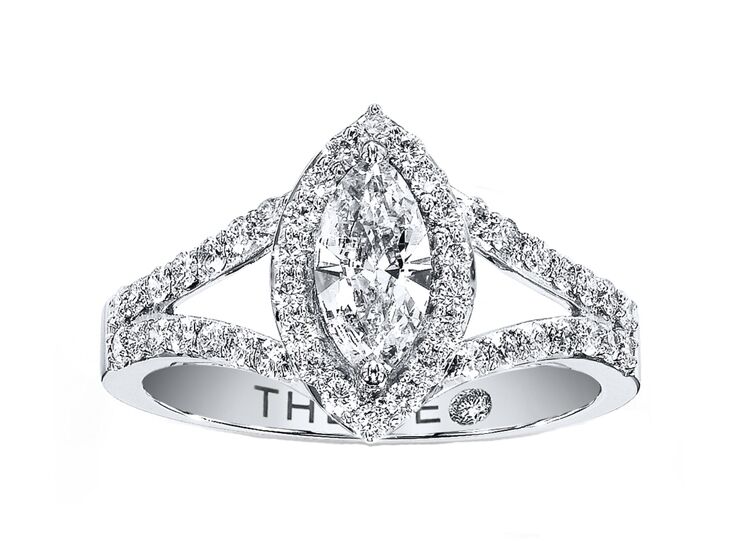 An elegant split shank perfectly complements the regal shape of the marquise cut—think of it like a mini tiara for your finger.
Ring by Kay Jewelers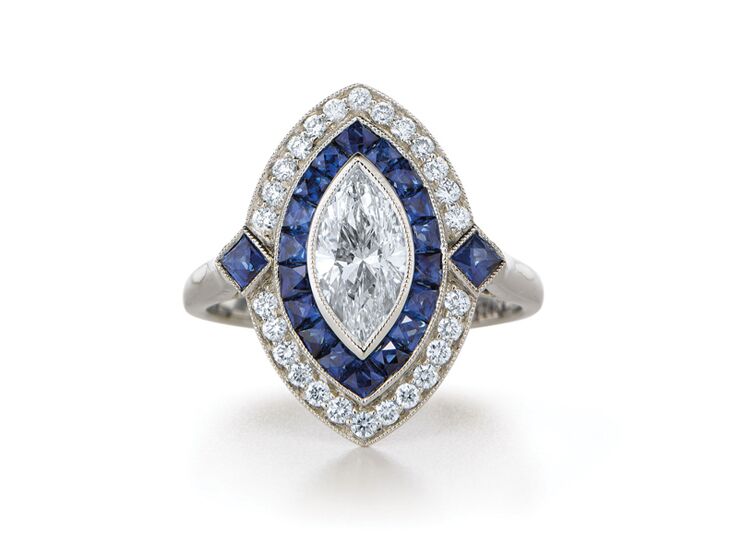 Looking to give off a vintage vibe? A marquise center stone with sapphire accents feels perfectly Victorian inspired.
Ring by Kwiat
Love these rings? Make sure to visit our ring gallery to create your very own Hint profile where you can get style recommendations, "favorite" rings and find jewelers near you. When you're ready, drop a hint for your partner and share your selects!