Apparently, 60% of Couples Are Planning Their Wedding Before They're Even Engaged
Couples have marriage on the mind well before the proposal.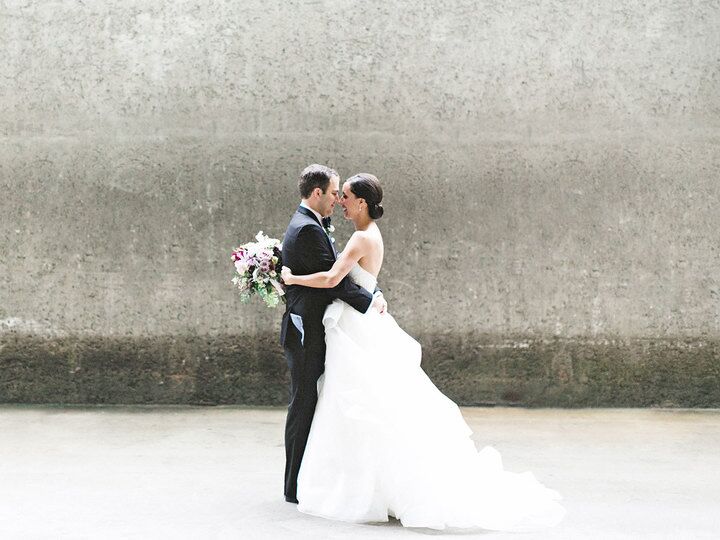 The Schultzes
According to The Knot 2015 Real Weddings study, up to 38 percent of couples get engaged from November through February—hence why it's called proposal season. And it's no secret that once the question's popped, there's a lot of wedding prep to do.
But a new survey by Zola Wedding Registry reveals that most couples actually prepare for their wedding before they even get engaged. Of over 1,000 newlywed and engaged couples surveyed, 60 percent didn't wait until they got engaged to start planning their wedding. Ten percent had already created a wedding planning checklist, 15 percent read wedding magazines and blogs, and 50 percent had a wedding Pinterest board. With so many beautiful wedding ideas and looks out there, why not get a head start on planning and pinning?
In the six months leading up to their engagement, 94 percent discussed marriage. It's all part of a growing trend among couples to start planning earlier and to include each other in major parts of the planning process. Zola's study shows that 50 percent of couples have gone ring shopping together. Why? Because more couples believe that purchasing an important piece of jewelry shouldn't be a guessing game (and it's why we launched the ring shopping tool Hint, which allows you to share your favorite ring styles with your partner). Seventy percent of brides-to-be in Zola's survey nudged their significant other toward the ring they wanted and 30 percent admitted to getting a manicure because they suspected the proposal was coming. You know what they say—better safe than sorry (especially when it comes to taking an impromptu #ringselfie).