The Ultimate List of Road Trip Essentials for Couples
Forget every other packing list. Our guide of 40 must-haves is all you'll need for the open road.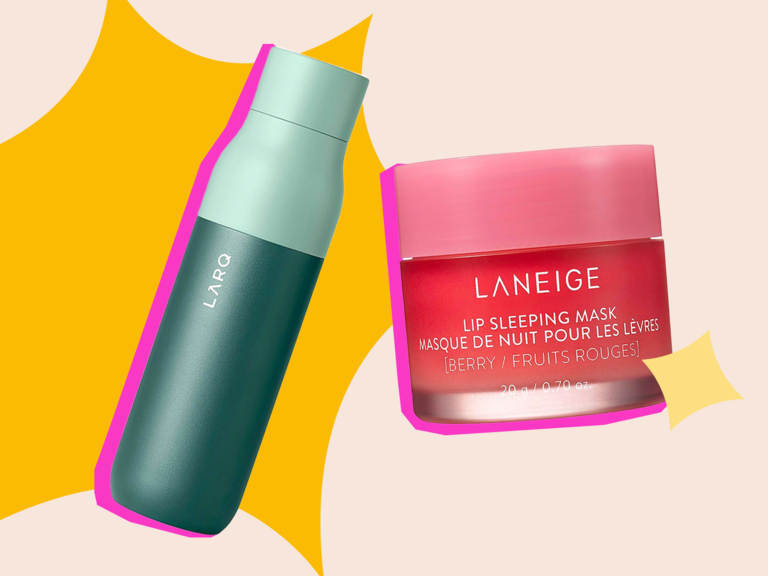 Design: Tiana Crispino
We have included third party products to help you navigate and enjoy life's biggest moments. Purchases made through links on this page may earn us a commission.
Imagine driving along a scenic road with your partner, basking in the beauty of Somewhere, the USA. Nothing beats a romantic drive with your S.O. Together, you'll witness scenic bypasses and highways, enjoy quality alone time, and make memorable pit stops along the way. Then there's the experience of preparing for the voyage itself, including gathering road trip essentials (think: snacks, music and tech must-haves). Take it from a verified travel editor who's driven across countries like Costa Rica, Greece, and France, and visited every continent except Antarctica: A well-prepared packing list is comparable to sharpening the axe before cutting the tree. Whether you're planning a road trip honeymoon or a cross-country couples getaway, here's what to bring on a road trip.
Bonus: We've included this free Printable Road Trip Packing List.
1. Car Diffuser
New Yorkers know the hold Diptyque Baies had on young professionals everywhere pre-pandemic. In fact, the scent of blackcurrant berries takes me back to my Greenwich Village apartment days when I'd burn the candle while indulging in a delicious Bordeaux with friends. One such pal thankfully introduced me to this luxury diffuser recently from the French scent makers. Now, whenever I drive, the aroma and those powerful olfactory memories take me back to that time for a powerful dose of nostalgia.
2. Breath Mints or Gum
When I was in Seattle recently, a family member introduced me to a breath mint brand called Ice Chips founded by two moms who live in Washington state. Together, they formulated an all-natural and sugar-free candy that comes in a variety of flavors—lemon being my favorite. These treats are a guilt-free way to refresh your breath and enjoy the cooling effect of the candy itself.
3. AirTag
It's time for a travel story. I'll never live down the moment when I thought my discreet black duffel bag was accidentally misplaced or taken in the Nairobi airport. Bleary-eyed and panicked, I suddenly remembered that I had placed an AirTag inside my luggage. Moments later, I was within 10 feet of my belongings, which had been tossed callously to a corner with a pile of bags. The same goes for your car during a road trip, especially if you've parked in a massive lot. Some will elect to endlessly play with their key fob, while others will easily calculate just how close they are to the vehicle with the help of Apple's technology.
4. Playlists
Is it a road trip without a definitive playlist? I can tell you the exact person and place where I listened through a certain playlist—Kelly Clarkson's "All I Ever Wanted" and "Stronger," for example, were memorized from tip to tail during a road trip down to the Blue Ridge Mountain Parkway with my childhood bestie in our early 20s. Talk about road trip essentials… this one goes out to S.
5. Podcasts
As someone who devotes most of her audio time and hot girl walks to Audible, I was recently reminded that podcasts are an excellent way to pass time if you're looking for thematic and episodic content. During that same recent trip to Seattle, my cousin's kids were riveted by National Geographic's Greeking Out—and I'll admit, as a history buff and avid mythology reader myself, I was geeking out over Greeking Out. (Not sorry.) To get started, I highly recommend listening to thought leaders like Jay Shetty (On Purpose), Ramit Sethi (I Will Teach You To Be Rich), as well as fascinating news programs like The Daily. If you're into true crime, both Serial and S-Town have swept listeners. Of course, there's plenty of relationship podcast content out there too.
6. Audiobooks
This is where I shine most, as well as The Knot's Executive Editor Lauren Kay. As editors who love reading physical books and are constantly striving for self-improvement, our eyes are unfortunately tired after editing and writing content all day long. (Champagne problems, indeed.) That's where the beauty of audiobooks enters the picture. Services like Audible have made it easily possible to multitask by listening to a new book while walking the dog (or children, in Lauren's case). It's a huge time saver and an engaging way to consume content at a monthly subscription fee.
7. Cooler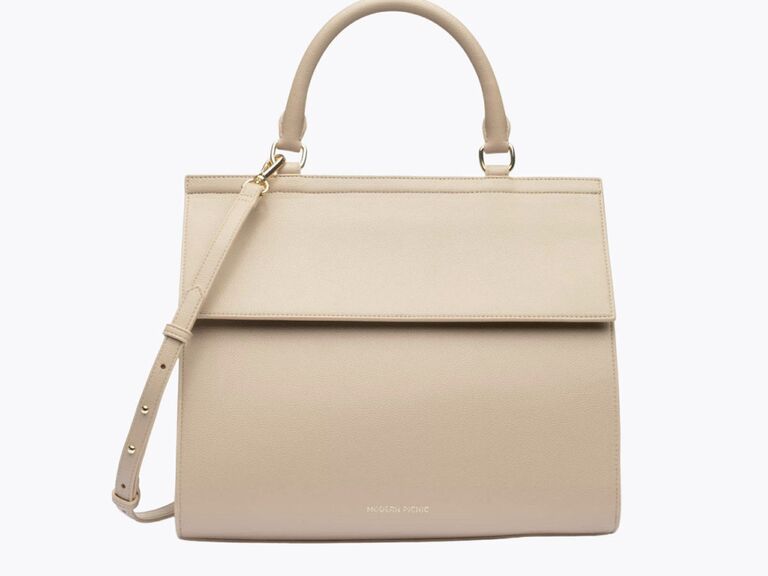 This buzzworthy brand is making waves for its stylish lunchboxes and coolers that double as actual fashion bags. (Hence, the name: Modern Picnic.) Comprised of vegan leather on the outside, the item secretly houses an insulated interior keeping all of your food items cold and perfectly ready for snack breaks or meals. If you're planning on a drive without too many stops, this option is great for storing sandwiches, fruit and club soda. It's also perfect for the office or outdoor activities, like romantic picnic dates and more romantic road trips to come.
8. Coffee
Let's be honest: the act of driving has its moments, especially for the person at the wheel. For those exhausting and tiring stretches, caffeine does just the trick—and even better when it tastes delicious. As somewhat of an iced espresso aficionado myself, La Colombe's cans are consistently good. Throw them into that chic cooler of yours and perk up with a cool iced coffee when needed.
9. Snacks for the Road
Road trips wouldn't be the same without snacks. We're not talking about the traditional trail mix here—we're talking savory, sweet, crunchy and crispy snacks across a variety of options.
10. Biodegradable Bags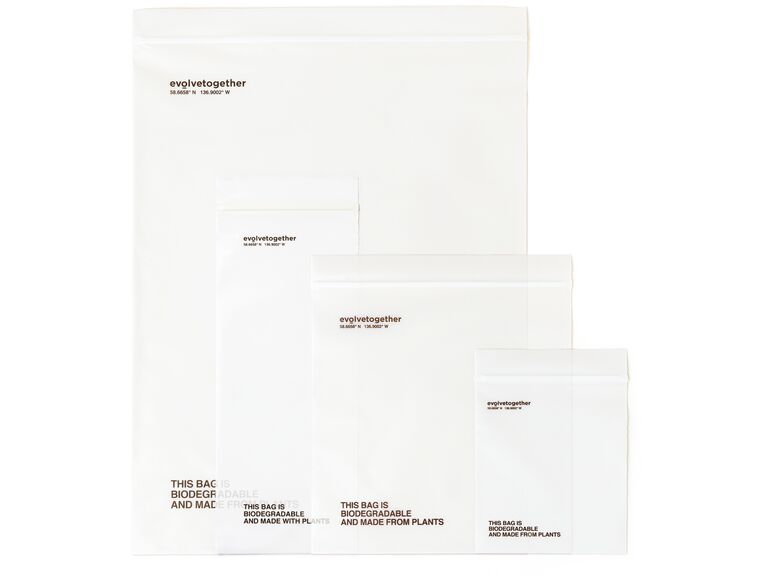 Trash bags are a road trip essential, and even better when you ditch the plastic kind for a biodegradable option. Feel good about throwing away banana peels and apple cores with this product.
11. Hat
Imagine this scenario: it's drizzling and raining in one city and spotlessly and cloudlessly sunny in your chosen destination when you arrive hours later. Always pack a hat in the car for when you want to protect your skin, shield yourself from light drizzle, or simply appear like a covert operative during a road trip.
12. Compression Socks
Prevent swelling and discomfort after a long car ride by packing compression socks for the road.
13. Cozy Road Trip Clothing
It could be a fun fact of mine: I refuse to drive long distances in jeans or anything restricting. In fact, I'll even make the extra effort before an event to change on-site rather than be at the wheel, marinating in discomfort. That's where AirEssentials items come in: not only are these marvelous pants stylish and buttery soft, but they feel oh-so-good, whether I'm driving or sitting cross-legged as a passenger during a road trip.
14. Sunglasses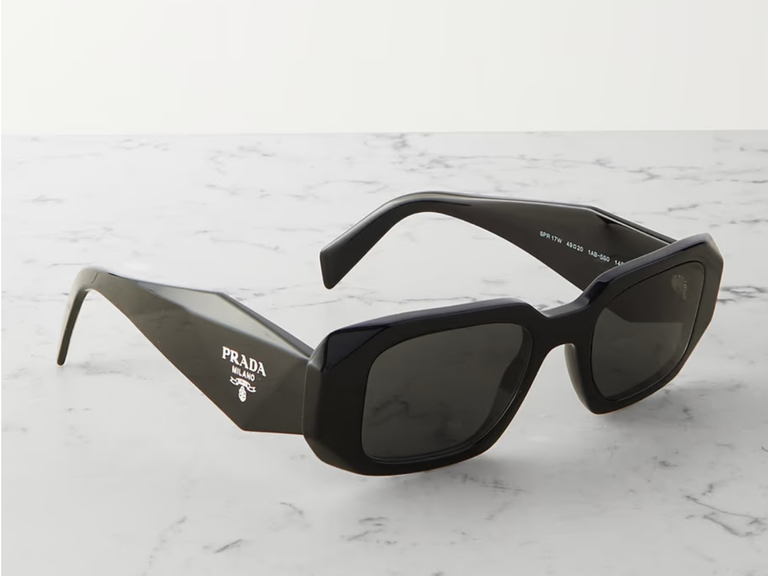 A quality pair of sunglasses are a must-have when driving throughout the day. As someone who rarely loses her sunglasses (though I know folks for whom the opposite holds true) I typically only travel with one pair of prized shades at a time. These square-frame designer sunglasses are versatile and will shield your precious eyes from the sun.
15. Vanity Case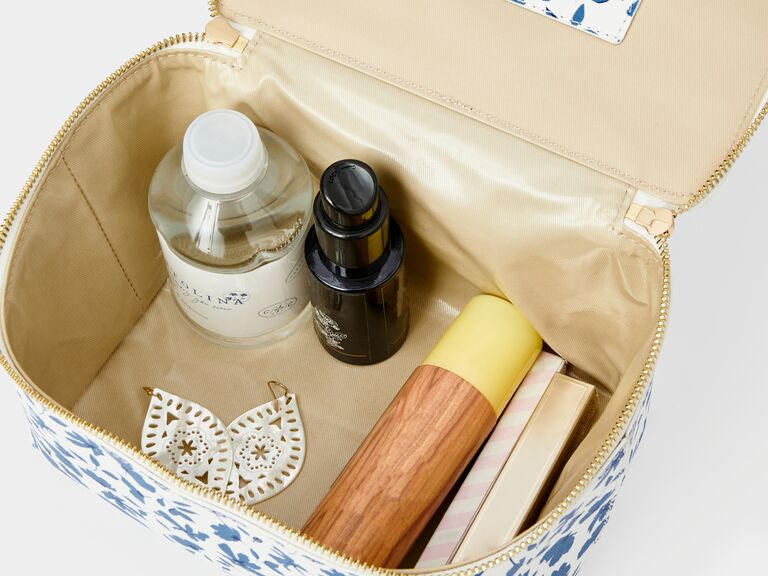 Hot take: A road trip honeymoon packing list isn't complete without a vanity case. These durable and stylish storage items can hold everything from your deodorant to face mists (more on that below).
16. Portable Humidifier
Do not sleep on the Hey Dewy portable humidifier, especially during long road trips. The founder gave me the idea last year when she told me she plugs the USB into her car for road trips to keep her skin balanced and hydrated. It also helps counter congestion due to dry air.
17. Sunscreen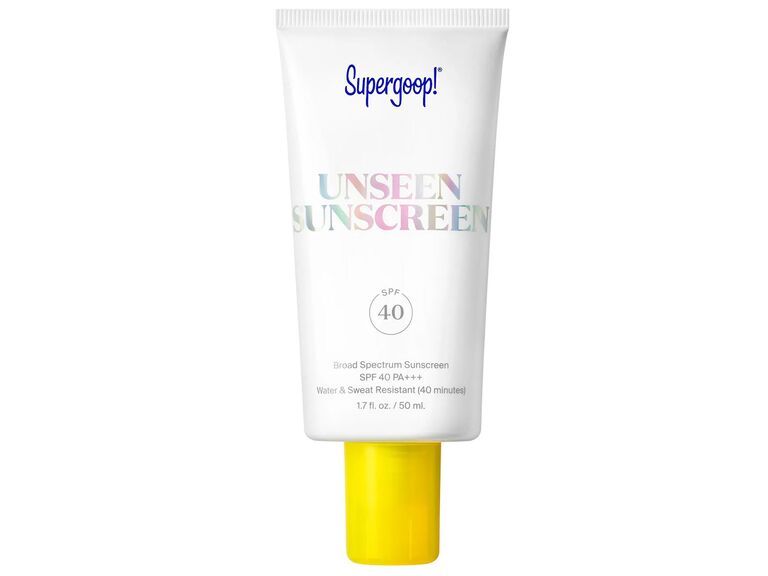 The sun shines even through your windshield. It's why you'll catch me with sunscreen, sunglasses and a hat during long road trips. Protect your skin from harmful UV rays with a protective sunscreen.
18. Lip Balm
Air conditioning can be incredibly drying to the lips, which causes discomfort when you're talking, singing, or simply driving in a car. That's where this handy lip balm comes in. Infused with Vitamin C, there's a reason why editors can't stop raving about the Laneige Lip Sleeping Mask.
19. Water Bottle
This stylish product has a UV light that self-cleans the container, which alleviates concerns about water toxins and impurities.
20. Hair Brush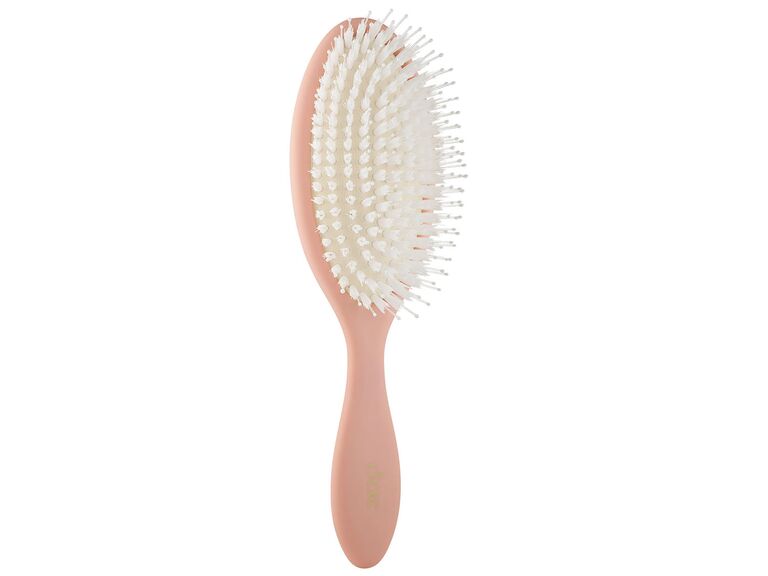 With the wind against your face, your hair will certainly get tangled. Don't forget the hairbrush so that you can put down the windows and scream your lungs out to a certain song, only to repeat the brushing during extended car rides.
21. Hand Sanitizer
We will shout this one from the rooftops. You never know how much filth adds up to the steering wheel, car doors, stall doors and more. Be prepared before indulging in snacks with a delicious hand sanitizer, such as this suggested product.
22. Sanitizing Wipes
Don't underestimate the power of wipes when you're driving. Stock up on sanitizing wipes for spills, hand cleansing and an extra luxurious touch while embarking on a road trip. These supposedly smell delicious, according to the 4.7-star rating found in the reviews. Thank us later.
23. Face Wipes
If you'd like to refresh your face without makeup, these portable face wipes from Sephora come in handy for car rides.
24. Deodorant
Oh, the fragrant scent of one's body odor when driving. Rest your worries with this bestselling option from Nécessaire, complete with AHA and Niacinamide.
25. Hand Cream or Lotion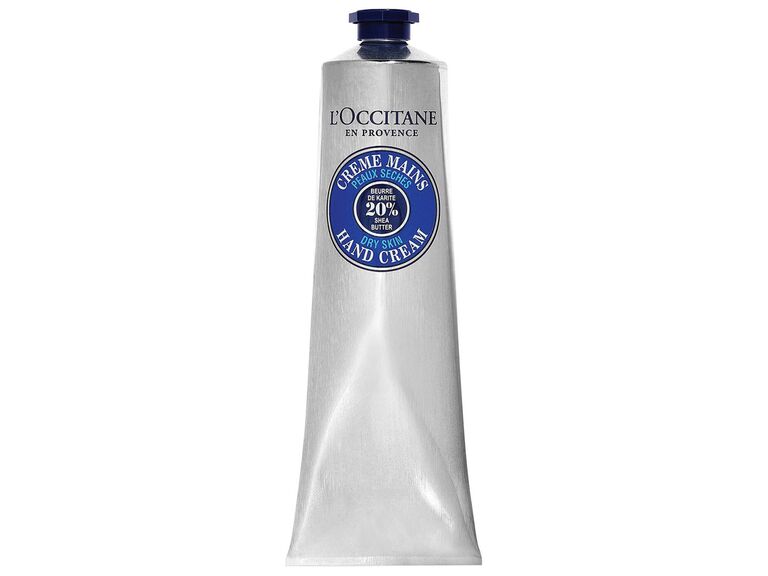 My mom and I both endorse this hand cream as it's a staple beauty product in our purses. Long car rides and dry winter months can wreak havoc on the hands. Indulge in L'Occitane's beloved shea butter hand cream in either the standard or mini sizes.
26. Lumbar Pillow
Driving long distances causes back and neck issues, especially if you're straining to read signs or hunching over the steering wheel. Absolve any potential ergonomic concerns with this lumbar pillow.
27. Comfy Slides
A pair of versatile and stylish slides goes a long way when traveling. Throw these over your compression socks during your road trip or wear these out to a casual dinner.
28. Spare Tire
A spare tire is a must-have when driving and something that's a true road trip essential, especially when you're miles away from a car repair resource.
29. Emergency Kit & Jumper Cable
Again: we wish you and your partner the safest of travels. Sometimes, things happen where a car emergency kit and a jumper cable may come in handy.
30. Battery Charger
This compact and portable charger comes with multiple cable ports and also can jump-start a full-size vehicle (SUVs, included).
31. Flushable Wipes
These are smart to have in case a rest stop lacks toilet paper or you simply don't feel like fighting with the roll for more sheets. (IYKYK)
32. Tissues
It's smart to come prepared with tissues in a car ride. Who knows if your conversations will turn into a therapy session or if you'll listen to a thought-provoking and sentimental audiobook?
33. Paper Towels
Accidents happen in the car, especially when the road is twisty or bumpy. You'll want paper towels on hand to easily mop up coffee spills. These recycled paper towels are perfect for the road.
34. First Aid Kit
Accidents unfortunately happen, so it's best to take preventative measures in case you run into a cut or medical need while embarking on your road trip. Preparation is encouraged with road trip essentials, and this first aid kit is Amazon's top-selling option with a 4.8-star rating.
35. Headphones
Let's say your partner is on a work call (which we strongly discourage during vacations and the honeymoon, especially), then A pair of headphones with the option of noise cancellation can help you tune out the background talk. This pair from Montblanc is stylish and provides great sound quality.
36. AAA Membership
Anyone who drives long distances throughout the country will tell you that a AAA membership is worth the fee.
37. Phone Mount
If you're driving a rental that lacks a screen, a phone mount will come in especially handy for road trips. (Just ask this editor, who drove four hours one way on the island of Crete without a mount.) This option can easily be mounted to your dashboard, windshield, or air vent.
38. Signal Booster
Some couples might describe the possibility of driving for hours without a cell phone signal as "romantic." Others may call it their greatest fear. If the latter applies to you, stock up on a signal booster for those weak Wi-Fi moments.
39. Pet Carrier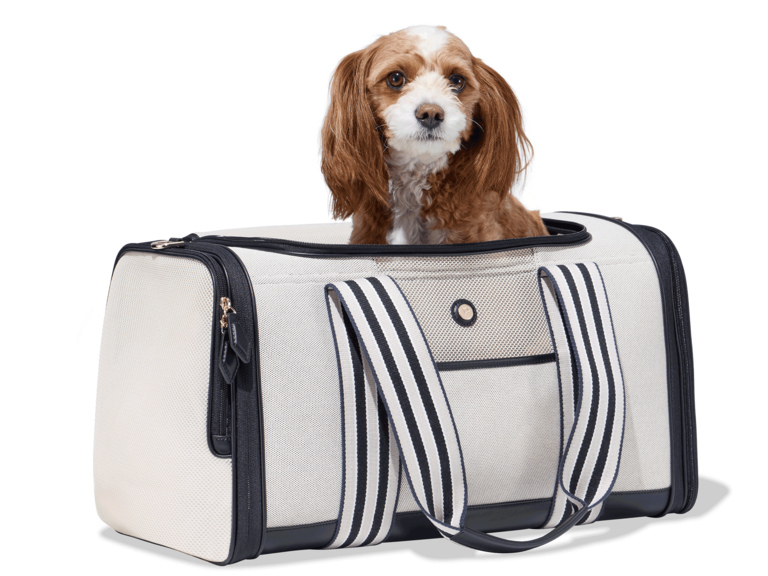 This one's not quite a road trip essential, but the pet parents out there will appreciate the addition. If you're traveling with pets, which often holds true for couples embarking on a road trip getaway, a functional pet carrier is a must-have. This stylish option may help you easily take the cat, dog or pet bunny from the car to whatever errands you may need to run.
40. Glove Department Document Holder
Stay organized in case you're asked to pull over or you need quick access to your insurance information. Or keep your spare cash and credit cards together in a convenient glove department holder.
Printable Road Trip Packing List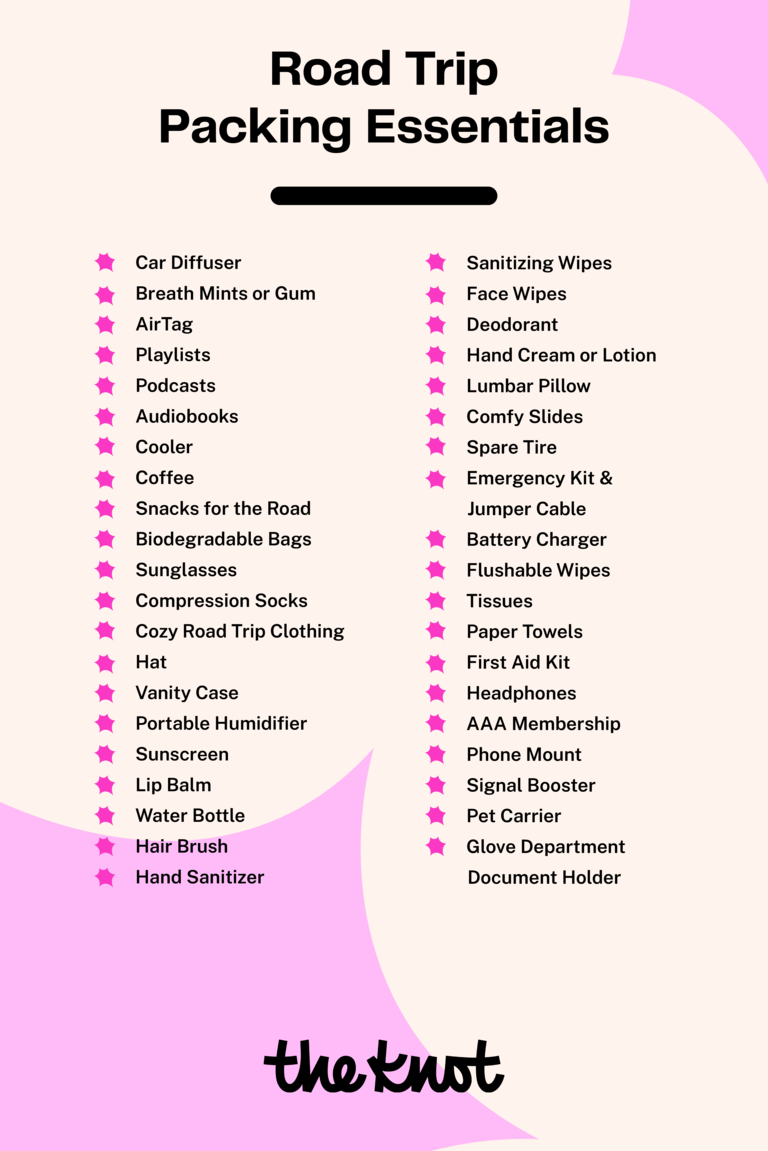 Car Diffuser
Breath Mints or Gum
AirTag
Playlists
Podcasts
Audiobooks
Cooler
Coffee
Snacks for the Road
Biodegradable Bags
Sunglasses
Compression Socks
Cozy Road Trip Clothing
Hat
Vanity Case
Portable Humidifier
Sunscreen
Lip Balm
Water Bottle
Hair Brush
Hand Sanitizer
Sanitizing Wipes
Face Wipes
Deodorant
Hand Cream or Lotion
Lumbar Pillow
Comfy Slides
Spare Tire
Emergency Kit & Jumper Cable
Battery Charger
Flushable Wipes
Tissues
Paper Towels
First Aid Kit
Headphones
AAA Membership
Phone Mount
Signal Booster
Pet Carrier
Glove Department Document Holder