The Knot Dream Wedding Bride Samantha Carisch: Technology Is One of the Most Important Parts of My Wedding -- Here's Why
This is the fourth and final installment in a series of posts from The Knot Dream Wedding bride-to-be Samantha Carisch. Check our website for updates on everything from the proposal to her wedding planning and be sure to vote each week on the latest details: TheKnot.com/dream-wedding.
by Samantha Carisch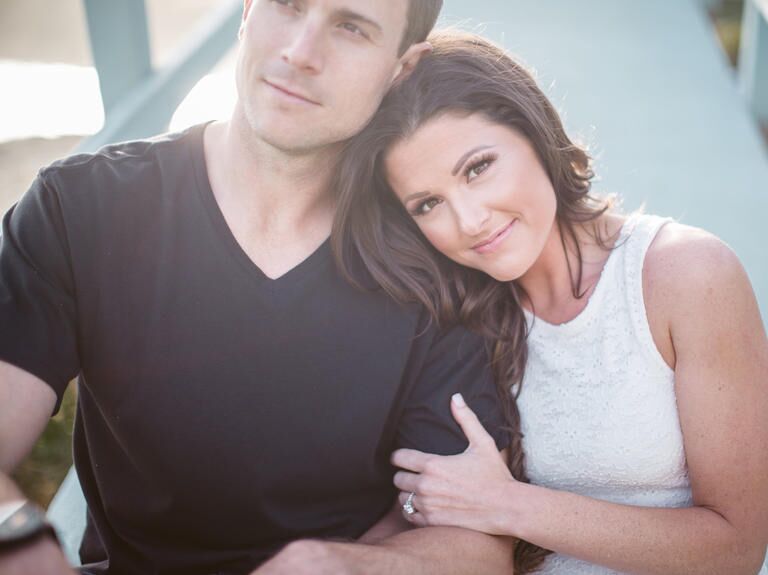 As we drive up the coast and through the countryside to Sonoma for The Knot Dream Wedding, I can't help but reflect on this entire journey and everything that brought us to this moment, starting with the most memorable day of my life thus far -- the day Taylor proposed. It was July 2, 2014, and we were in the middle of the most incredible vacation in Mexico with Taylor's family. I didn't think our trip could get any better... but it could... and it DID! We started the day off with an excursion that took us to the breathtaking Tulum Ruins, then to Akumal Beach to snorkel with the adorable sea turtles and finished the day at a nearby beach club to relax and enjoy the sunshine. We got back later that afternoon and started getting ready to go to an early dinner at one of the restaurants at the resort. As we all walked along the white sandy beach to the restaurant, everything was absolutely picture perfect. So picture perfect, in fact, that Taylor said we should get some photos on the quaint little pier in front of the hotel as we passed it.
I love documenting everything about our adventures so I, of course, jumped at this idea and didn't think twice as Taylor's family pulled out their cameras. Taylor pulled me in close to give me a kiss and started telling me how much I meant to him. I am lucky to say that he says these sweet things all the time, so I still wasn't expecting the big moment that was coming. However, I noticed he was a little nervous as he was talking and the next thing I knew, he was on one knee! I was in such shock that I found myself completely speechless to the point where I almost forgot to say "Yes!" I was so lost in the moment, I also didn't even realize his family was capturing the whole thing on video! I'm so thankful that we have that to look back on and share with everyone. Sometimes the nerves and excitement get the best of you in these wedding moments, so much so that you rely on the captured memories to re-tell the story with all the details you don't remember. Like they always say, "A picture is worth a thousand words," right?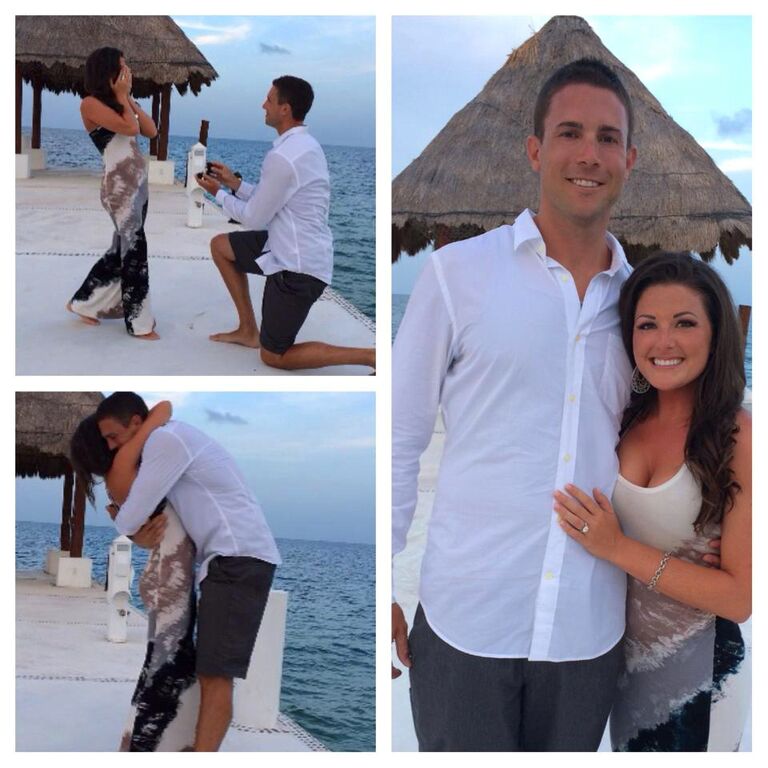 This is exactly how we feel about our technology-inspired wedding. Although we don't consider ourselves a "techie" couple in the least (I barely can figure out our TV remote and Taylor's tech knowledge doesn't exceed the occasional use of a GoPro), we couldn't be more thrilled about the way our wedding will be documented! From drones and hidden cameras to heart rate monitors as we walk down the aisle, we know that our wedding will be captured in so many ways that it will create the ideal keepsake for us and our loved ones to relive this day forever. We also love the fact that everyone out there who has been supporting us since day one and voting on all the details will be able to watch our special day as if they are actually there. The extensive coverage of our wedding is especially meaningful to Taylor and I for those who are unable to attend our wedding and are watching from afar -- most importantly, my mom.
Through all that she's battling, she has stayed so strong and extremely motivated because of our wedding. I'm so thankful that she has been able to share so much of this journey with me, from voting for all of the wedding details online to attending my bridal shower with our family and friends. This whole experience has truly been a positive light amidst a lot of hardships in the past few months. However, as the wedding day approaches, her health is just not cooperating the way we had hoped. We have all agreed that her well-being is of the utmost importance, so we've set everything up for her to enjoy the wedding via live stream with several family friends and plan on video chatting with her throughout the day. It has obviously been an emotional realization for me that she cannot be at the wedding, but it is such a blessing that this event is broadcast the way it is and she'll be able to still share in our wedding day as best she can. And in true motherly fashion, she's just simply excited for us to get married and wants nothing more than for us to enjoy that day to fullest!
Besides, this wedding has been about so much more than just the wedding day itself. From the moment Taylor and I got engaged, we received an overwhelming amount of love and support from everyone. As we were hit with unexpected heartache and obstacles, the love got even deeper and the support got even stronger. We are still amazed at how we got to this moment and the amount of people who have stood behind us throughout this entire journey. Friends, family and even strangers have come together in ways we would have never imagined and have been there for us in both the good times and the bad. It has touched our hearts beyond words! Taylor and I know that our wedding day will be absolutely amazing and we will cherish every second of it thanks to everyone that has been a part of this experience. We can't wait for June 4 to not only be a celebration of our love, but a celebration of all the love that continues to surround us as we venture into this new chapter of our life!
(Psst -- read Samantha's first, second and third posts here if you missed them!)