These Are the Most Popular Reception Venues Right Now
Finding the perfect venue is just as important as saying "yes" to the dress.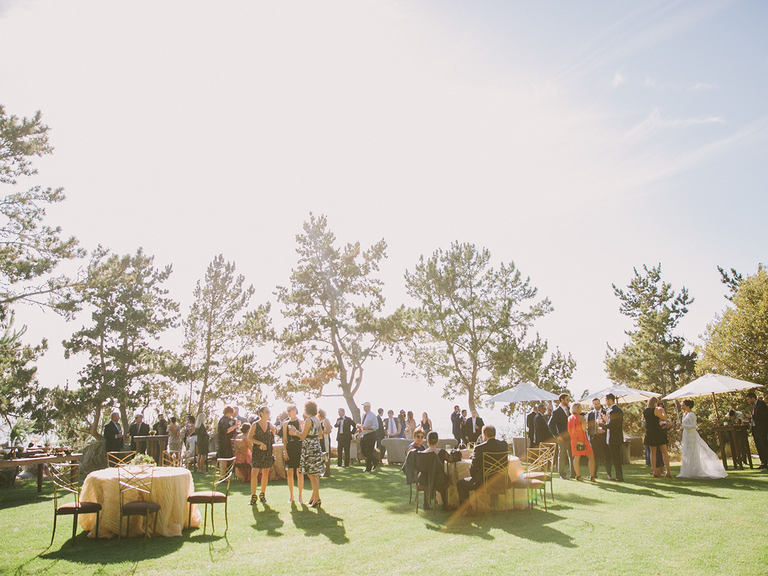 Fondly Forever Photography
With an average cost of $15,163, venues are typically the biggest expense of any wedding. With such a big price tag, you'll want to find a place that's perfect for you, and today's couples are sparing no effort to find their ideal venue match. More than ever, couples are seeking unique sites that tell their story and showcase their personalities. From refurbished barns to coastal vineyards, our most recent Real Weddings Study reveals the most-booked reception venues among today's couples.
The gist? Banquet halls have had the highest decrease in popularity, dropping from 27 percent in 2009 to 17 percent in 2017—but they're still leading the pack. And which venue is on the rise? Rustic locations like farms, barns and ranches—they've increased from 3 percent in 2009 to 15 percent in 2017, while historic buildings (estates, historic homes) are hot on their tail.
See which venues are trending below.
Banquet Hall: 17%
Farm/Barn/Ranch: 15%
Historical Building/Home: 14%
Hotel/Resort: 12%
Country Club: 10%
Conference/Event Center: 9%
Backyard/Private Garden: 8%
Restaurant: 7%
Hotel: 8%
Resort: 5%
Lake/Lake House/Cabin: 4%
Winery/Vineyard: 4%
Beach/Beach House: 4%
Family/Friend's Home: 4%
Museum/Gallery: 3%
Park: 3%
Religious Institution: 3%
Urban Loft/Rooftop: 3%
Bed and Breakfast: 2%
Public Garden: 2%
Boat/Yacht: 1%
University/College: 1%
Legal Institution (City Hall): 0%
Ready to say "I do" to your perfect reception venue? Take our Style Quiz to define your vision, then get matched with vendors to bring everything to life.