This Couple Is Suing Their Videographer For Over $100K (See The Wedding Video)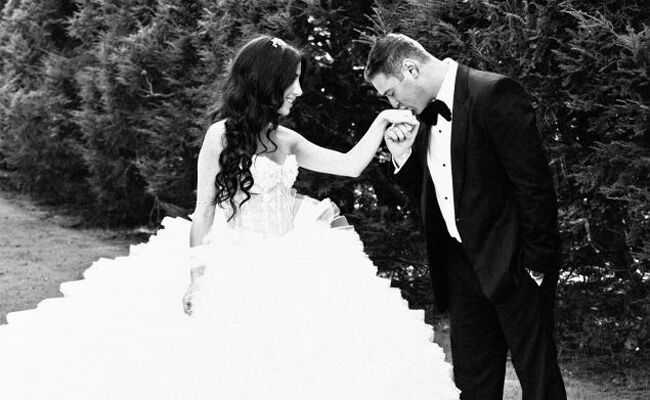 David Sitner via NYDailyNews.com
A Brookyn-based couple Monica and Felix made headlines earlier this week over a massive lawsuit against their videographer Visualaz who they claimed didn't deliver the video they were expecting and ruined the memories of their day. We can totally sympathize with brides who feel they've been let down by their vendors especially photographers and videographers who capture the memories of your wedding day (that's why we always encourage couples to read and write reviews). Of course we were very curious to see for ourselves what was really up with this video (which they paid $13,000 for according to the New York Daily News).
Watch the video for yourself and then let us know what you think about the couple's lawsuit by taking our poll below!
Update: The video below is the couple's wedding video. The lawsuit also includes a video of the couple's love story that was played at the reception (not shown). Additional complaints in the lawsuit include a breach of contract for not providing a camera crane, four cameramen and a Russian speaking cinematographer. Read more about the lawsuit on NYPost.com.
A case like this is difficult because while details like delivery of final product and length of time spent filming are typically guaranteed in a contract, artistic style is usually up to the videographer. That's why watching a videographer's videos before you book is so important. We talked to another New York-based videographer John Miller of First Day Films to get an expert opinion on videography contracts. "[As a videographer] "We are hired for our artistic vision. If somebody meets me, I tell them to see other studios first because I want you to be 100% when you sign my contract," Miller says.
Want more? Of course you do!
> OMG priest stops wedding to yell at photographer
> 12 questions to ask your videographer