17 Trendy TikTok Products You Can Actually Add to Your Wedding Registry
#TikTokMadeMeRegisterForIt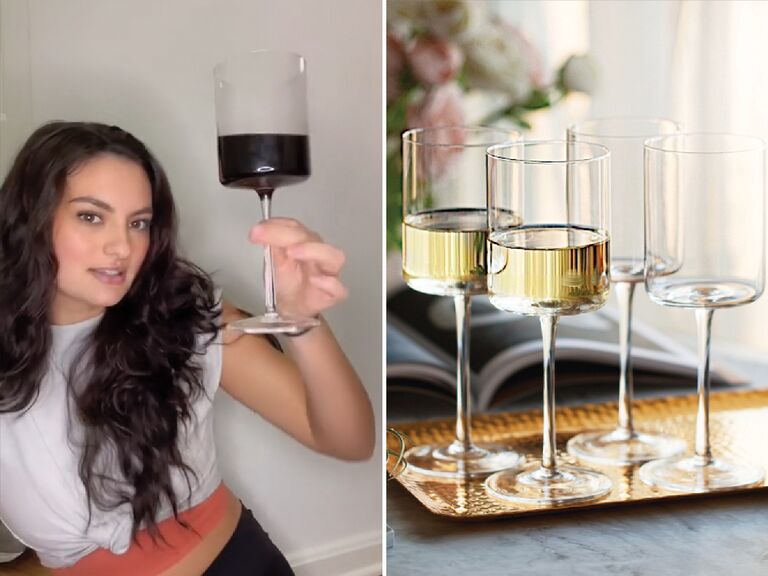 @marycjskinner/TikTok,Elixir Glassware
We have included third party products to help you navigate and enjoy life's biggest moments. Purchases made through links on this page may earn us a commission.
Here at The Knot, we're always down to talk about TikTok trends. Simply put, the app is a gold mine for couples planning their weddings; not only can you find genius planning hacks from vendors and other to-be-weds, you can also discover beauty products for prewedding events, bach party theme ideas, speech inspiration, and so much more. (If you aren't on it, this is your official sign to make an account and follow us!)
Believe it or not, you can even use TikTok for wedding registry inspiration. A quick scroll through the #TikTokMadeMeBuyIt hashtag will reveal millions of trendy products and buzzy brands for every room in your house. (No, really: The tag literally has over 12 billion views.) Given that your wedding registry is essentially a wish list of gifts for guests to purchase for you, it presents the perfect opportunity to add a few "TikTok made me buy it" finds to your newlywed nest.
While you might assume that wedding registries are meant for traditional home items, like linens, cooking gear, and fine china, we'll let you in a secret: You're allowed to be super creative with your selections. As the leading wedding registry resource, we know that guests want to buy you presents that'll actually get used—so if you'd rather deck out your bar cart with fancy colored wine glasses than add one more set of towels to your bathroom closet, you absolutely can. And since The Knot Registry allows you to add any product from any retailer to your list, you can go all out by registering for as many TikTok finds as your heart desires.
Below, check out 17 of the best "TikTok made me buy it" items that you can add to your registry on The Knot. From funky ice makers to vinyl record accessories and even portable juicers, these trendy picks are TikTok- *and* registry-approved.
Estelle Wine Glasses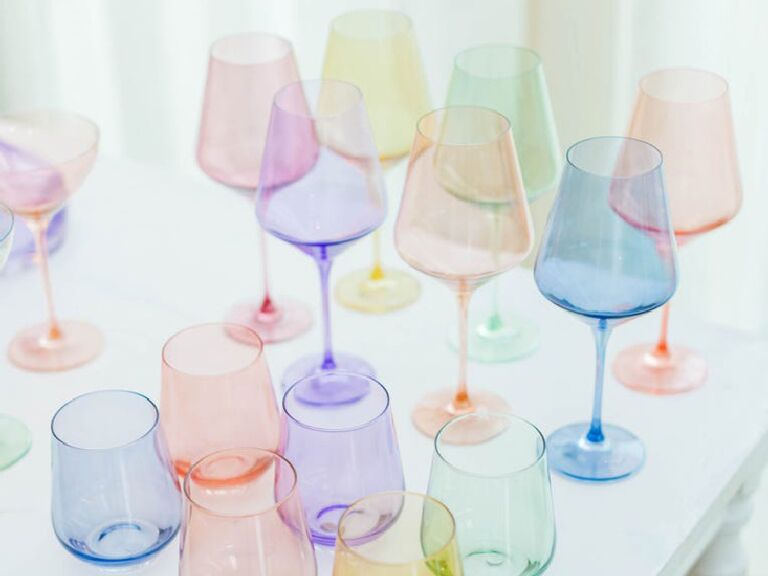 By now, you've probably seen these Instagram-worthy colored glasses on your feeds. Estelle Colored Glass offers a variety of drinkware and serving platters available in an array of gorgeous colors, from blush pink to pastel green and rich amethyst—no wonder TikTok users are quite literally obsessed. Whether you're a frequent host or a budding bar cart curator, these elegant glasses will make your space look expertly designed... even if they are just sitting on your countertop.
The Paper Shoot Camera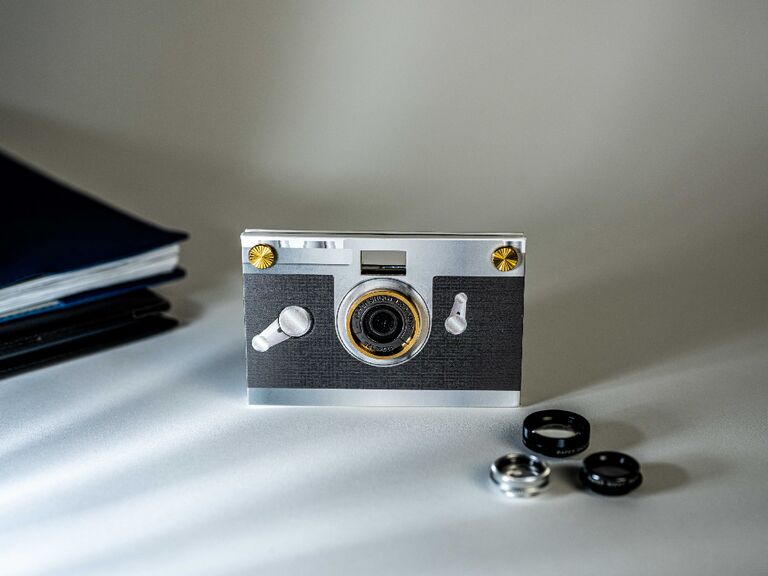 Did you know there's an eco-friendly alternative to disposable cameras? The Paper Shoot camera is digital model that replicates the look of film cameras, but with less waste and no development costs thanks to an internal memory card. Also, did we mention how cute and portable it is? If you and your S.O. love snapping photos of each other, this is a genius "TikTok made me buy it" item for your wedding registry. Take it from this TikTok user, who said, "Yes, TikTok made me buy it and no, I'm not mad."
Ice Sphere Maker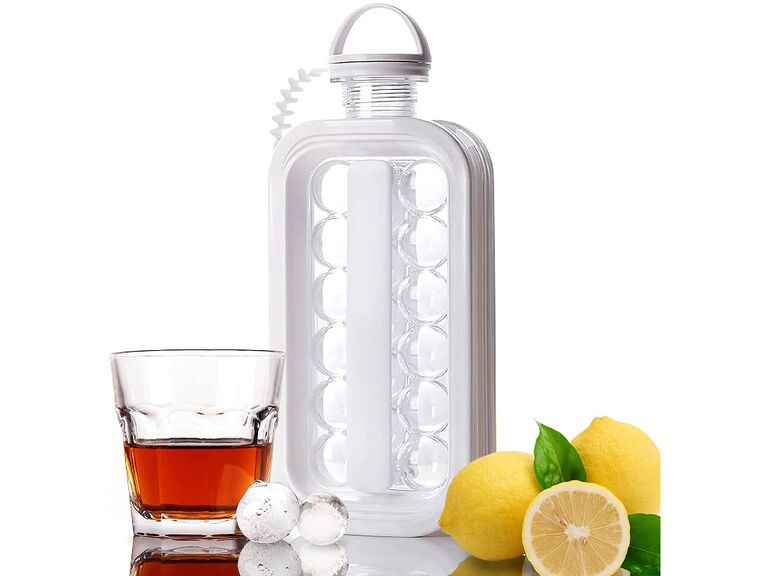 Fact: Fancy ice makes any drink taste better. If you prefer your drinks chilled, ditch the classic ice trays and instead register for this sphere ice maker. (This TikTok video of the product racked up over 3.5 million likes, so you know it's good.) The container can be filled up like a water bottle before going in the freezer so that the interior molds create round ice balls. Perfect for cocktails or your midday La Croix, this affordable find will make everyday beverages so much more fun.
VaBroom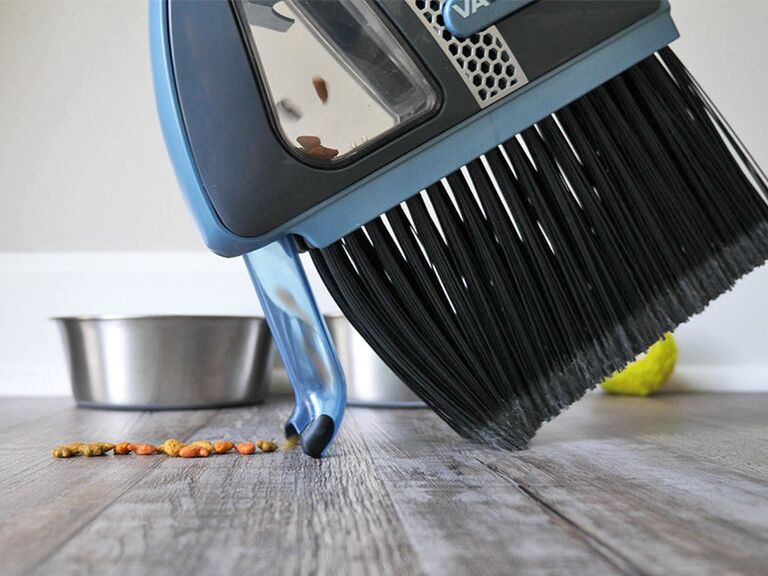 What do you get when you combine a broom and a vacuum? The most life-changing appliance ever. If you hate sweeping floors, the VaBroom needs to be on your wedding registry, no questions asked. This two-in-one smart broom sweeps up dirt and has an attachment that instantly sucks it up, meaning cleaning days just got way easier.
Mini Projector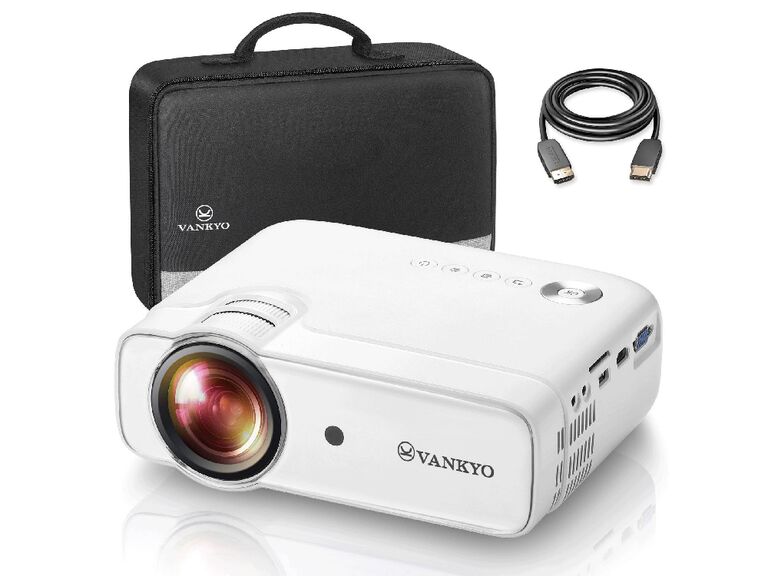 Bring the movie theater to your bedroom by registering for a mini projector. TikTokers are downright obsessed with at-home projectors, and for good reason. Most models are able to connect to a smartphone or a streaming device, like a Roku or Firestick, allowing you to stream your favorite movies and TV shows from just about anywhere. Your friends will be begging to come to your place for movie nights.
Butter Bell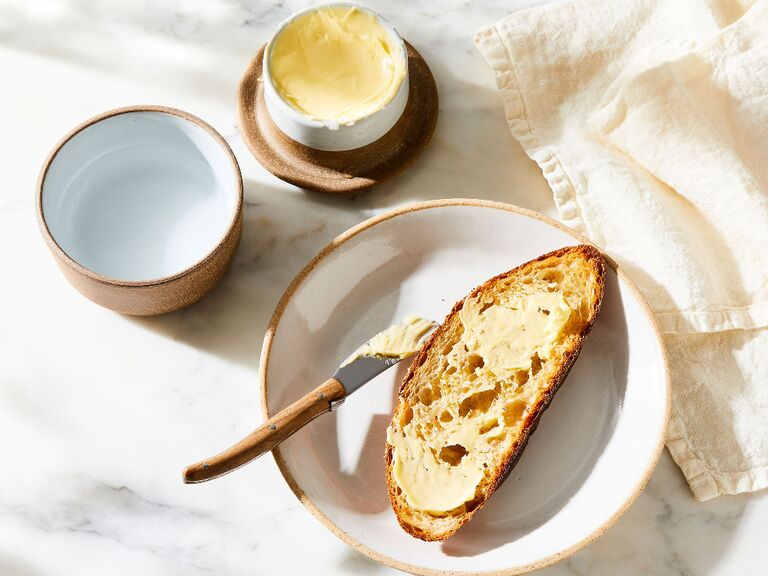 Who knew butter could be so… cute? TikTok users recently discovered butter bells, and there's a reason this handy tool quickly went viral. A butter bell uses a well of water and two parts to seal the condiment safely on your countertop. The result? Soft, easy-to-spread butter that won't mangle your morning toast. "If you like spreadable butter—which, dont' we all?—it should go in a butter bell," said one TikToker.
Motion-Sensor Cabinet Lights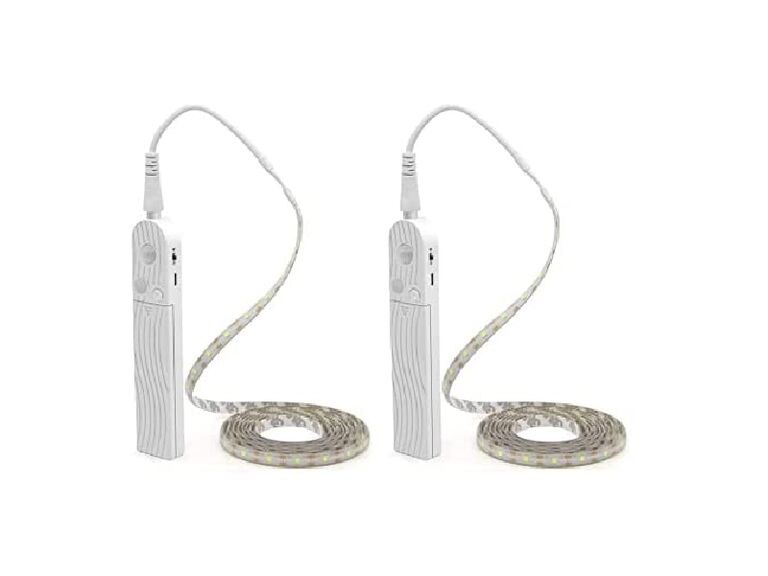 Want your home to feel super bougie? Install motion-sensor lights underneath your cabinets. With a simple wave of your hand, you'll easily illuminate your entire kitchen. (Read: No more rummaging around dark drawers for that spatula you swear you just saw.) According to this TikTok user, setup is as easy as can be—a total win in our eyes.
Abstract Glass with Straw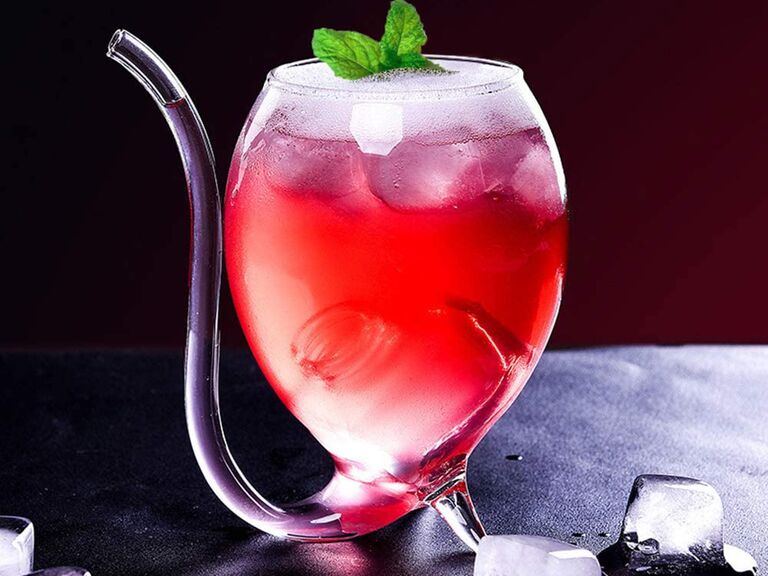 Why not use your fancy sphere ice cubes with an equally cool glass? This TikTok fave even has a built-in straw, perfect for iced coffees or sparkling seltzers. "TikTok, why do you do this to me? You know very well I'll go right to Amazon to order these glasses," said one user. Her excited reaction is all we need to see to confirm that this #TikTokMadeMeBuyIt item is perfect for your registry.
Egg Breaker and Separator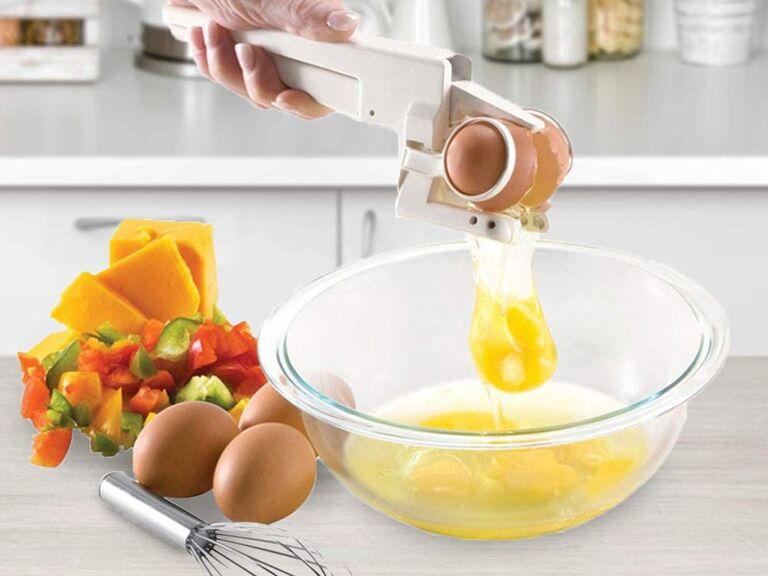 File this under "cooking gadgets you never knew you needed." If you hate cracking eggs, meet your new best friend. Yep, egg breakers really exist, and it's the one registry item you need if you're always getting shell bits in your recipes. It also has an egg white separator, perfect for aspiring chefs who hate messy cooking.
"Now Playing" Record Holder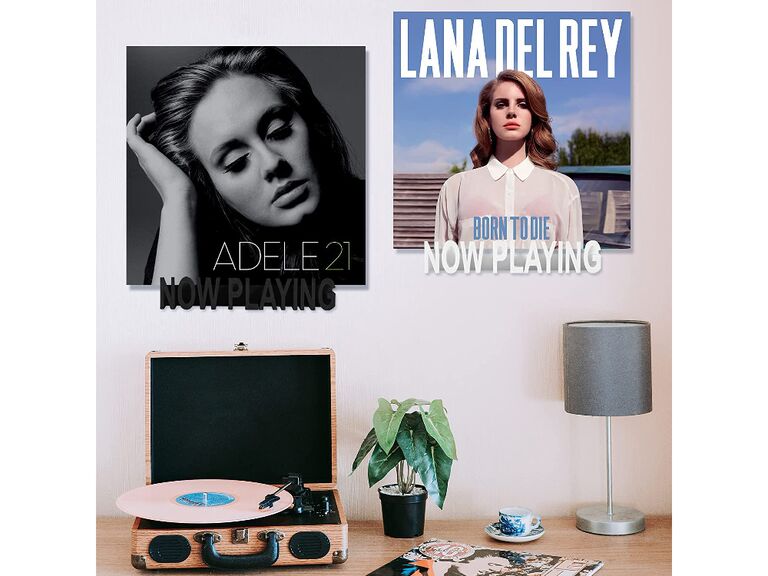 Vinyl fans, take note. If your record collection is your pride and joy, you need this "Now Playing" wall mount. Install it above your record player to easily display whatever album you're listening to, as demonstrated here. Your friends and family will definitely be asking where you got it from whenever they come over.
Square Wine Glasses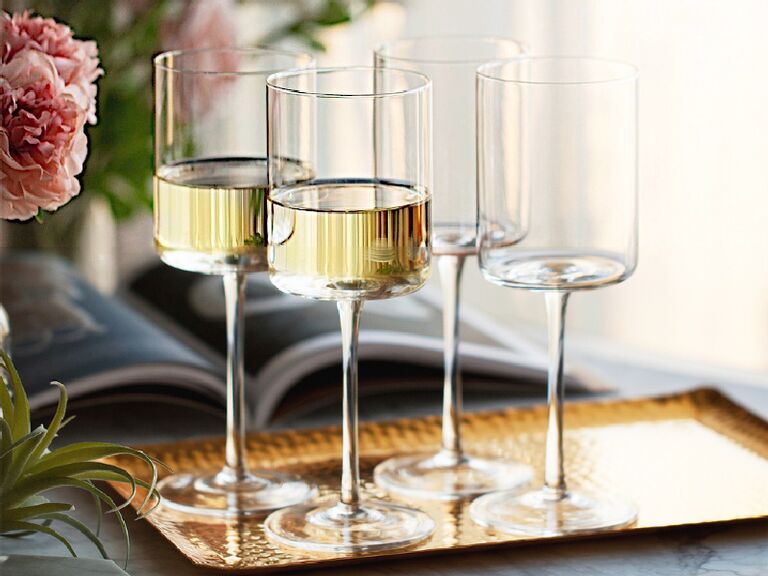 You don't have to be an oenophile to know that square wine glasses are having a moment. While there are plenty of options out there, popular TikTok creator Mary Skinner shared this affordable set in a shopping haul, and, well, people became obsessed. If you're looking for chic and modern glassware for your home bar setup, this "TikTok made me buy it" item is definitely worth a spot on your registry.
Small Bluetooth Printer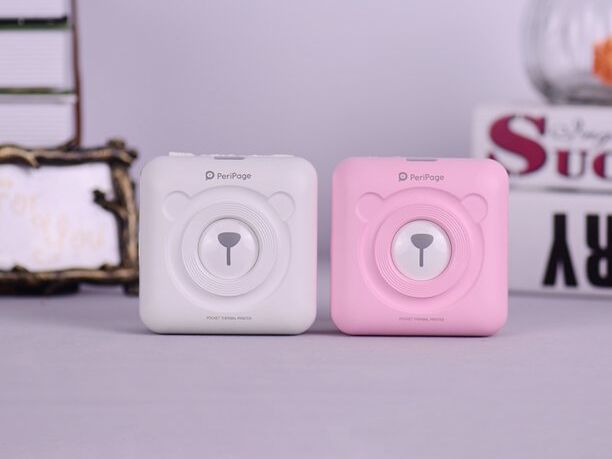 If you're working remotely, you can definitely use your registry to complete your WFH setup. One item to add to your list? This adorable mini Bluetooth printer. Not only will it look cute sitting on your desk, it connects to your phone to print photos, labels, messages, lists, QR Codes, and much more. If you're the type that needs to cross off your to-do list with a pen, this printer is perfect for you.
Extra-Large Stovetop Griddle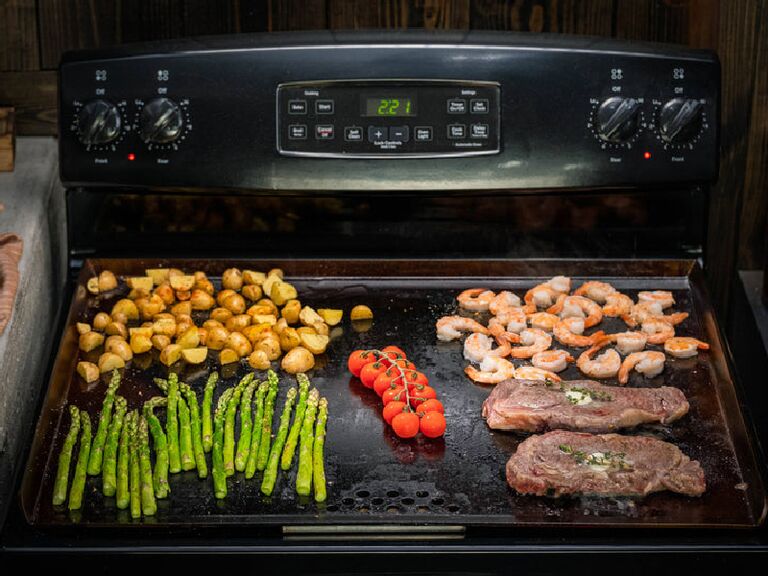 When you love cooking for groups but don't have the space, a massive four-burner stovetop griddle is just what you need. This viral TikTok features a kit from the brand Steelmade, which can be used on gas or electric stoves.
Portable Juicer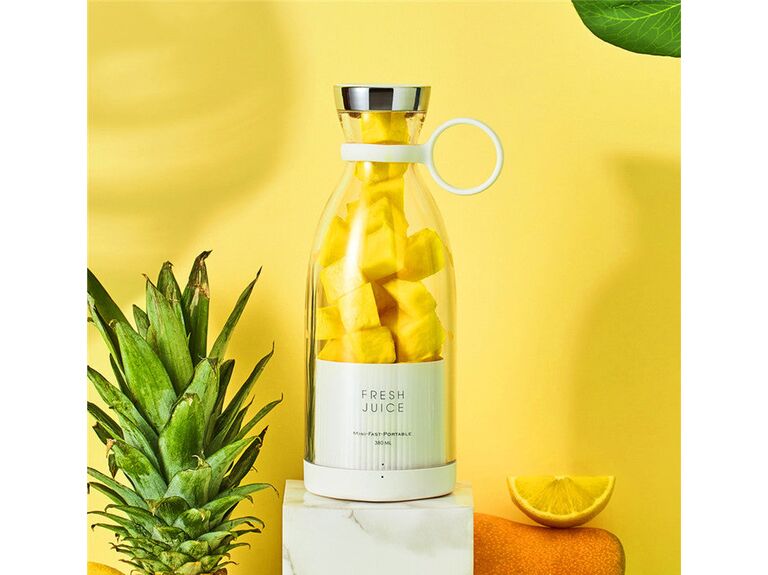 Juice on the go? Say less. When you simply don't have time to stand in front of your blender and wait for your smoothie to be done, you'll wish you had Fresh Juice's portable blender. It's sleek, minimal, and easy to take just about anywhere. The powerful model is strong enough to blend everything from smoothies and protein shakes to frozen coffees or cocktails. As if it couldn't be any more convenient, it also includes a wireless charging dock so you can take that with you as well.
Dresser Storage Box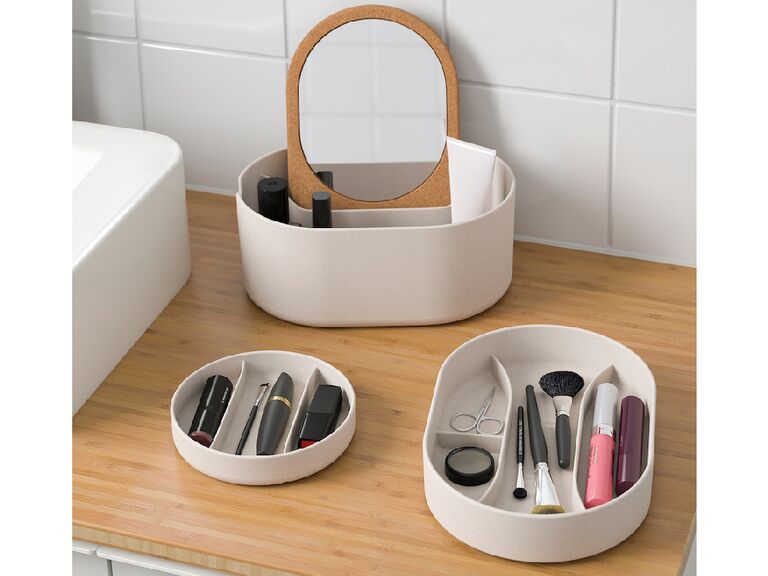 Don't stress about fighting for precious dresser top space with your new spouse. Instead, register for this "TikTok made me buy it" home find from Ikea. This mega-popular neutral organizer is perfect for storing makeup, skincare, jewelry, and other odds and ends so that they don't clutter up your bedroom or bathroom. (No complicated setup required.)
Match Container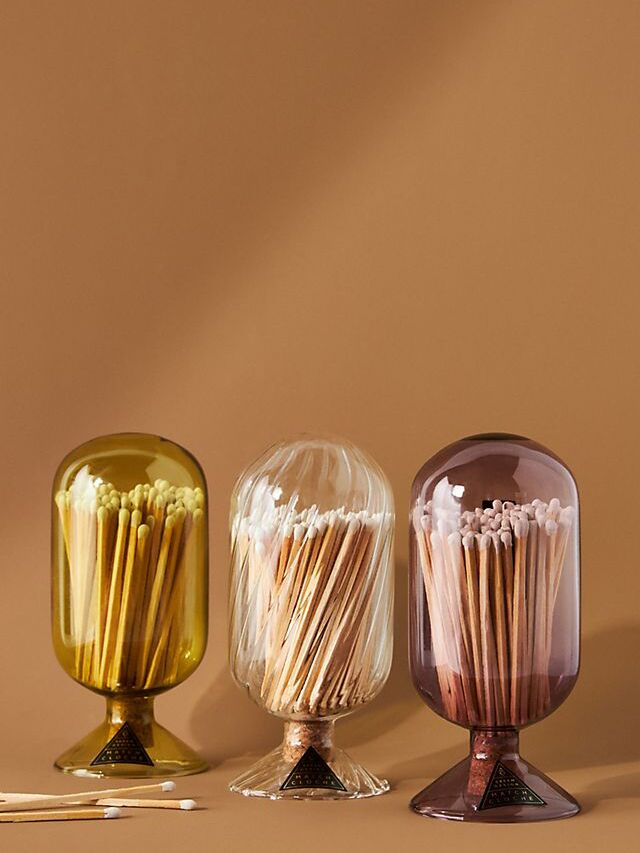 Yep, even your candle matches can be kept in a fancy-schmancy glass dish. Now's the time to fill your home with beautiful knick-knacks, because guests really do want to shower you with gifts. Even though a candle match holder might not seem like a home necessity, it certainly is if you have a soft spot for beautiful tchotchkes. After all, why shouldn't lighting your favorite candle feel luxurious?
Stainless Steel Slicer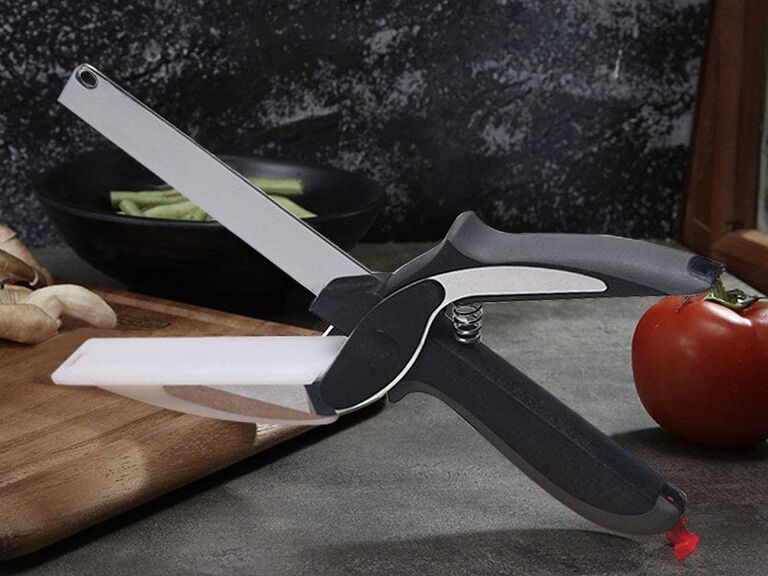 If meal prepping is your least-favorite task, you're going to want to register for this TikTok-famous kitchen find. This video features a few creative appliances, like a microwave guard and a stretchy avocado-saving seal, which are all perfect registry additions. But we're particularly obsessed with the scissor-like slicer, which makes chopping vegies a total breeze. If cooking isn't your jam, this TikTok pick is for you.