17 Viral TikTok Beauty Products That'll Get You Photo-Ready for Prewedding Events
Trust us, you'll want to snag these trending picks before they sell out.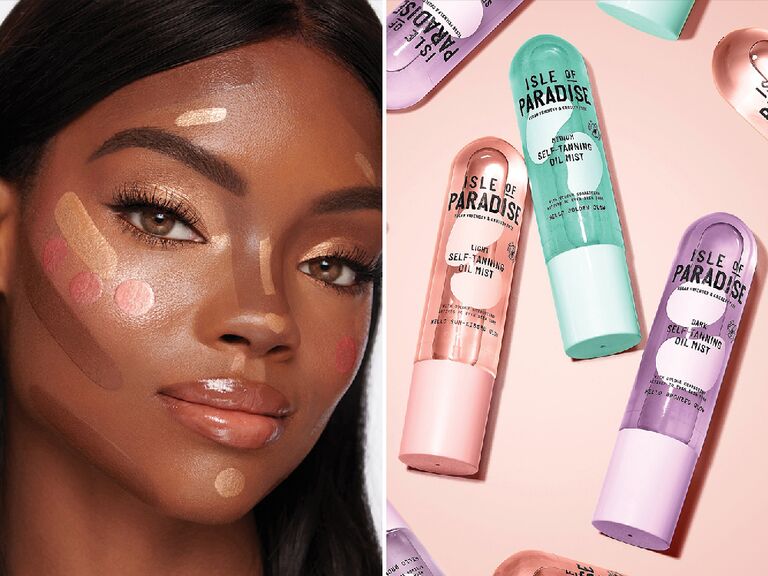 Charlotte Tilbury,Sephora
We have included third party products to help you navigate and enjoy life's biggest moments. Purchases made through links on this page may earn us a commission.
Getting ready is half the fun of attending special events—and if you're in the midst of the wedding planning process, there are surely plenty of them in your near future. One thing you'll notice, though, is that much attention is placed on getting ready for the big day itself. In preparation for your wedding day glam, you've probably researched makeup artists and scheduled a hair and makeup trial, as hiring pros to take care of your beauty look is essentially a no-brainer. But when it comes to other prewedding events, like the shower, bach party, engagement photoshoot, or rehearsal dinner, most to-be-weds handle glam on their own.
Whether you're a self-proclaimed beauty guru or you're just trying to learn the basics, we're here to help you nail your prewedding makeup looks. If you're in need a few new products to add to your repertoire, you'll want to brush up on the items that won our Beauty Awards first. (They are the best of the best, after all). But you might also consider turning to an unlikely source for prewedding makeup inspo: TikTok.
Believe it or not, TikTok (better known as SkinTok in the beauty community) is an ideal place to find product reviews and recommendations. That's why we love using Gen Z's favorite app to learn about incredible new beauty products. Not only will you find brutally honest reviews, you can easily discover what other people (including to-be-weds) are loving.
Since there are literally millions of beauty videos on the platform, we've done the work for you by rounding up the 17 best TikTok makeup products that are simply perfect for your prewedding events. Whether you need a glowy self-tanner for your bachelorette party or a long-lasting lip product for engagement photos, these viral tried-and-true picks are seriously beloved by the TikTok beauty community. Find our top recs below, but be sure to buy them quickly—given the popularity of these cult favorites, you'll want to snag your picks before they sell out.
Charlotte Tilbury Hollywood Contour Wand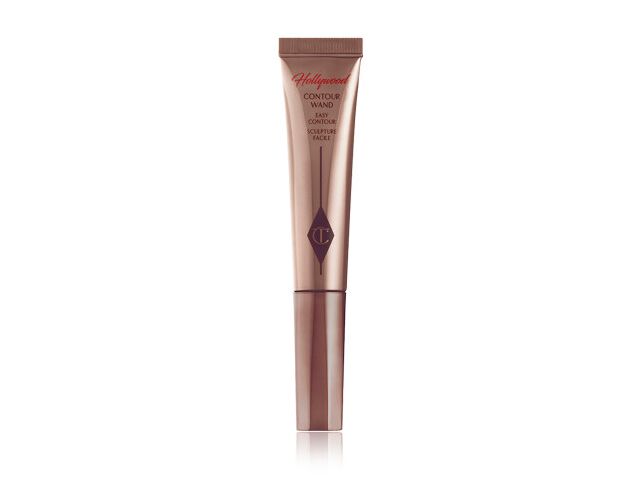 It's nearly impossible to open TikTok without seeing someone rave about Charlotte Tilbury's Hollywood contour wand. In fact, we'd dare to say that if you're going to invest in one TikTok makeup product for prewedding events, it should be this. Thanks to the creamy and buildable formula, this wand effortlessly helps to define the contours of your face. Because of its dedicated cult following, this product has a tendency to sell out quickly so buy your shade as soon as you can.
Rare Beauty Soft Pinch Liquid Blush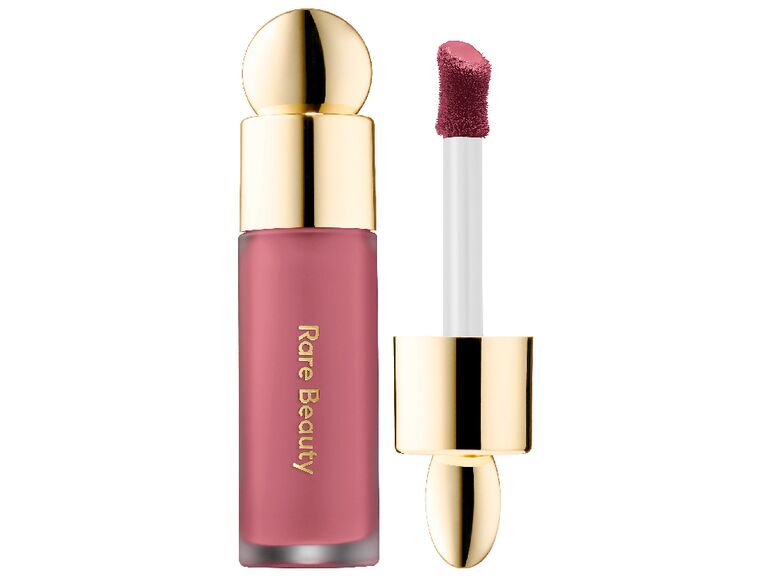 Finding a natural-looking cream blush that's easy to blend out is rare, but Selena Gomez's beauty line changed the game. TikTok users love how easy it is to apply the Soft Pinch liquid blush, which blends like a dream to create a romantic flushed look. A little bit of this product goes a long way, so one tube will most definitely last you throughout all of your wedding events, from the engagement party to the rehearsal dinner. Oh, and don't forget to throw it in your carry-on to achieve a perfect sunkissed glow on your honeymoon too.
e.l.f. Cosmetics Poreless Putty Primer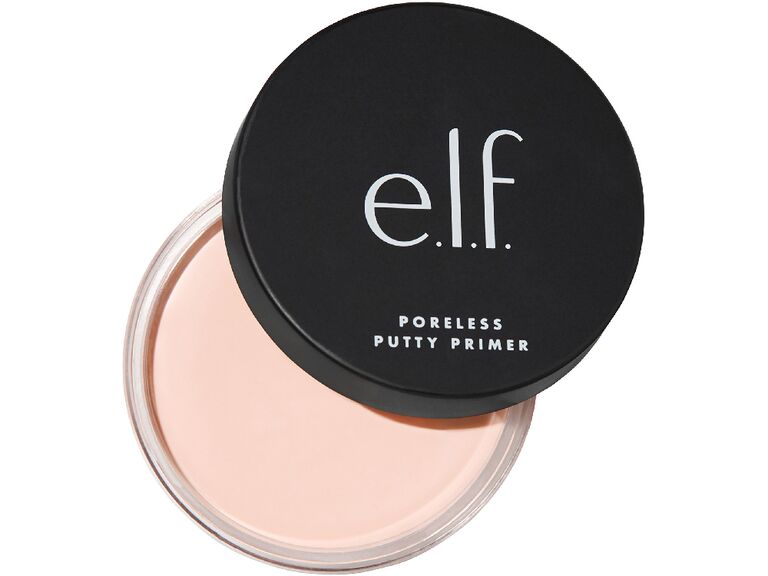 When you really need your makeup to last all day, a good primer will be your saving grace. While you can find plenty of high-end options out there, this $10 option from e.l.f. is a downright steal. It also happens to be a top TikTok makeup product, thanks to its uncanny ability to smooth out pores and grip makeup for hours. Use this product after you finish your skincare routine and before you apply foundation to get your skin camera-ready.
Dyson Airwrap Complete Styler
It's no secret that blowouts are expensive—a fact you'll know all too well if you frequent your local DryBar before big events. If you think you'll want to rock big, bouncy curls for your prewedding parties, now may be the time to invest in a Dyson Airwrap. This mega-popular styling tool is a huge hit on TikTok, and for obvious reason. It comes with multiple attachments, allowing you to easily customize the size and shape of your curls without relying on damaging heat. Even though it has a hefty price tag, it's definitely worth the investment if you feel like your best self with a sleek 'do.
ESARORA Ice Roller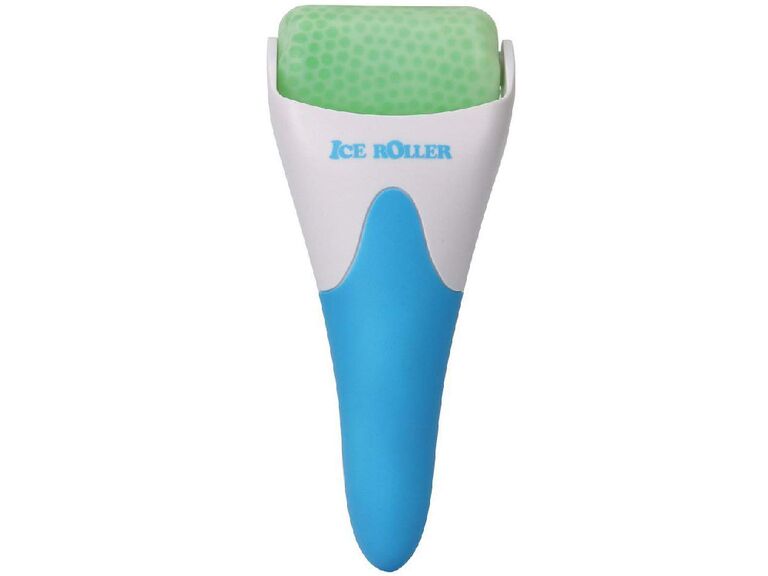 If you're a Euphoria fan, you certainly remember Cassie's epic three-hour skincare routine showcased in Season 2. (And even if you don't watch the show, you probably saw buzz about it online.) One of the products she uses is an ice roller, which just so happens to be a TikTok favorite. It's said that running ice over your face can help boost circulation and increase radiance by bringing blood flow to the surface—a huge pro while getting ready for your engagement photos (or, let's be real, as you recover from your bach party). Cassie's exact ice roller is available on Amazon for under $20, which can be easily stored in your freezer for any time you need a quick skin pick-me-up.
Dior Addict Lip Glow Oil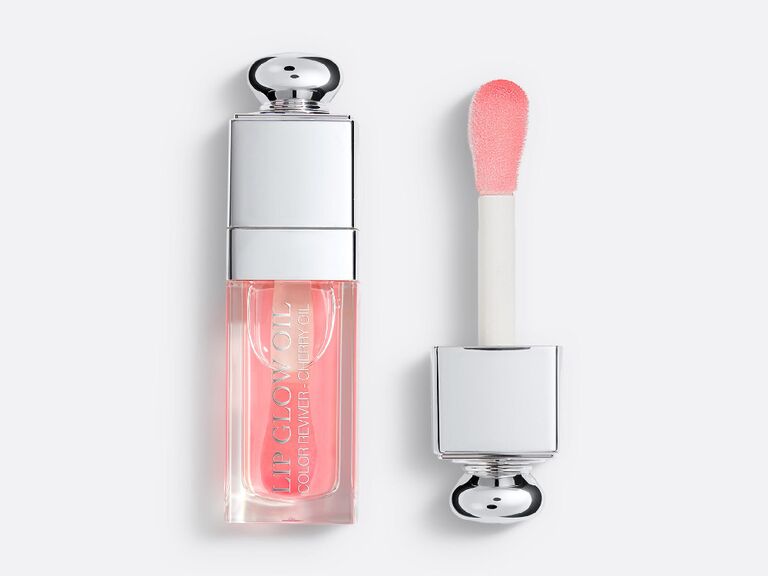 A long-lasting lip is an absolute must for any wedding event, which means you'll need a product that can withstand hours of talking, drinking, eating, and yes, kissing. There's a reason Dior's lip oil is one of makeup TikTok's all-time faves. This lightweight formula comes in eight colors and delivers hours of glossy shine while nourishing and softening your lips. Despite being a high-shine oil, users say it's not sticky or greasy. Instead, it enhances your lips with a mirror-like effect. Trust us, this is one item you'll want to have in your bridal clutch at all times.
Isle of Paradise Self-Tanning Oil Mist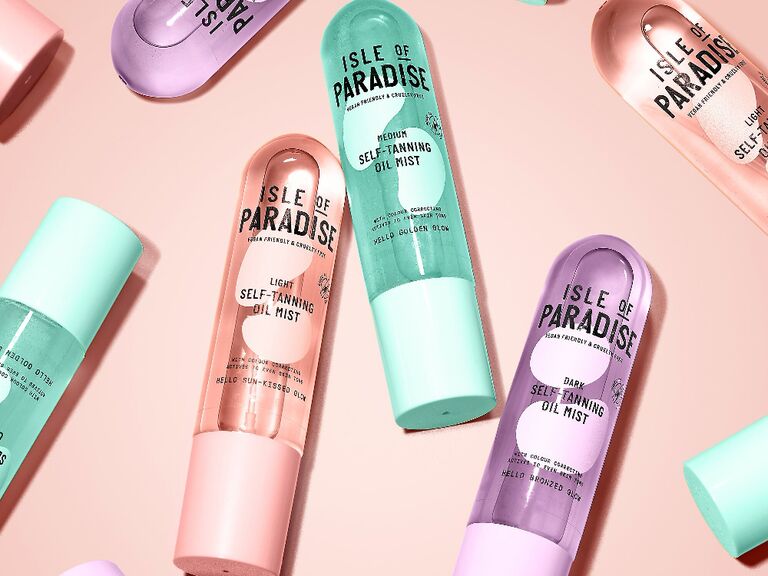 Finding a great self-tanner can take a lot of trial and error, but it's important work—especially if you want a natural glow for engagement pictures or your bachelorette party. Luckily, we've done some of the testing for you and can confirm that TikTok's love for Isle of Paradise sunless tan is worth the hype. The brand's latest innovation is perfect for prewedding events, as their new oil mist is formulated with hydrating ingredients like glycerin and hyaluronic acid to plump your skin instead of stripping it. Plus, it includes nourishing oils like argan, grape seed and avocado to lock in moisture. The packaging features a misting applicator to help prevent streaks or funky lines, but we also recommend blending it in with an applicator mitt for a flawless finish in *literal* minutes.
First Aid Beauty KP Bump Eraser Body Scrub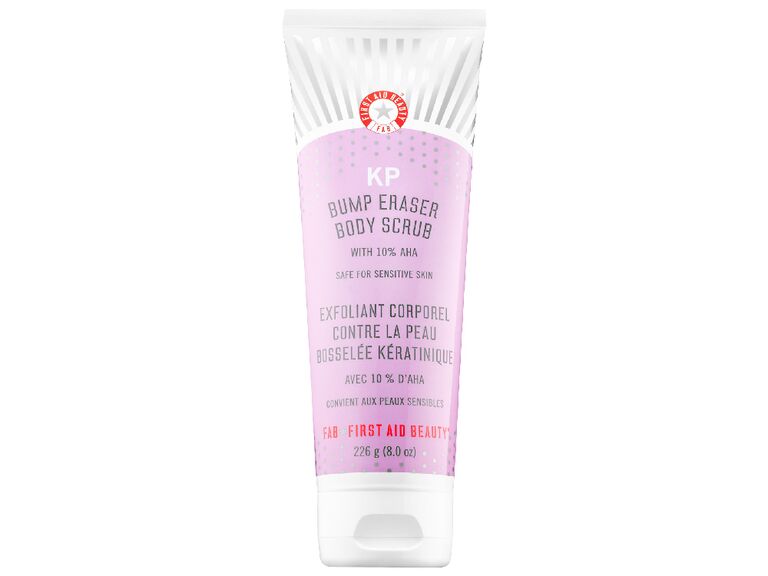 Exfoliation is key for revealing smooth, glowing skin. Makeup TikTok loves this scrub from First Aid Beauty, which includes 10% AHA in the ingredients to gently exfoliate and remove dead skin cells. If you're planning on using self-tanner, an exfoliant is a critical first step to avoid streaks. Even if you're going to skip that step, we recommend using this scrub before big events to leave your skin feeling as soft and supple as can be.
Static Nails Sway in White Pop-On Manicure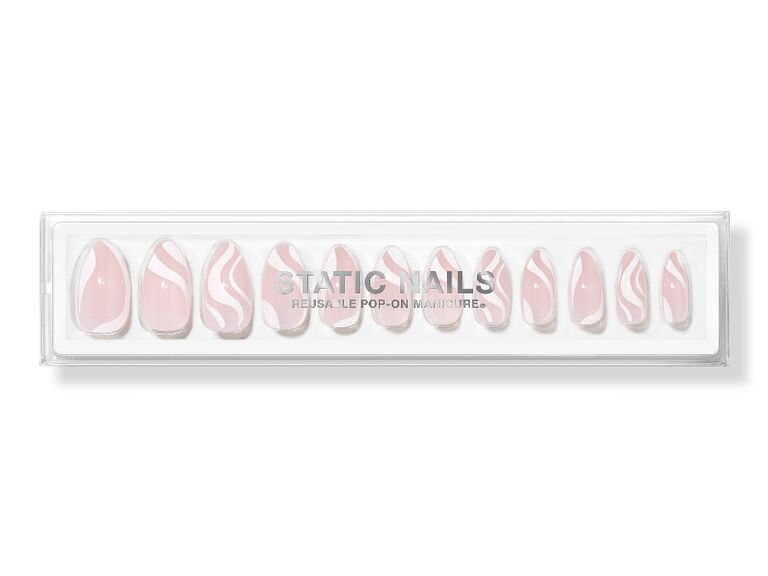 We're all about having a constant manicure for your prewedding events, because everyone will want to see your engagement ring up close. One drawback, though, is that staying on top of them can quickly add up. If you'd rather not pay for a fresh set of nails every two weeks, consider buying a set of press-ons. It's true: press-on nails are nothing like the flimsy ones you used to rock back in elementary school. This reusable set from Static Nails is an editor favorite, not only because they last up to two weeks, but also because they're easy to glue on and shape yourself. Pop them on a day before your wedding event, and prepare your for nails to take center stage. Who knew getting salon-quality manis at home could be so easy?
Mount Lai Gua Sha Facial Lifting Tool
The thought of giving yourself a facelift at home may sound far-fetched, but it's actually attainable. SkinTok users praise the results from gua sha, an ancient Chinese holistic healing practice that dramatically sculpts the face in minutes. You'll need a proper gua sha tool, which can be used in swiping motions across the face, jaw and neckline to promote lymphatic drainage while reducing puffiness and lifting muscles. (Psst: It's also a known stress reliever. If you're suffering from wedding planxiety, this can be a huge help.) Since this is a Chinese skincare practice, we recommend buying your gua sha tool from an Asian-owned business. We suggest this option from Mount Lai, available at Sephora. Use our guide on how to gua sha properly, and add it to your skincare routine consistently to see results.
Skinn Cosmetics Luminous Facial Oil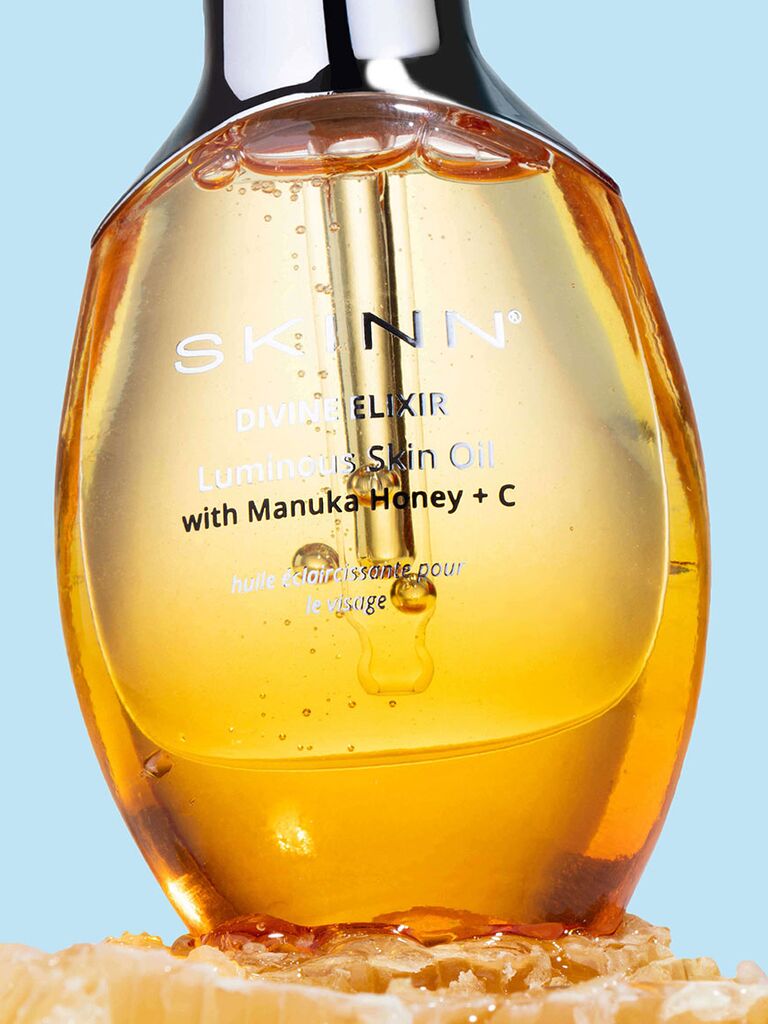 Gua sha and facial oil go hand-in-hand. Most experts recommend using your gua sha tool on a slick surface, as running it over dry skin will pull and cause unwanted tension. We love this luminous facial oil from Skinn Cosmetics, which is full of good-for-you ingredients like soothing manuka honey and brightening vitamin C. Pat this oil into your skin before starting to gua sha so that your tool glides effortlessly as you sculpt.
CORSX Acne Pimple Master Patch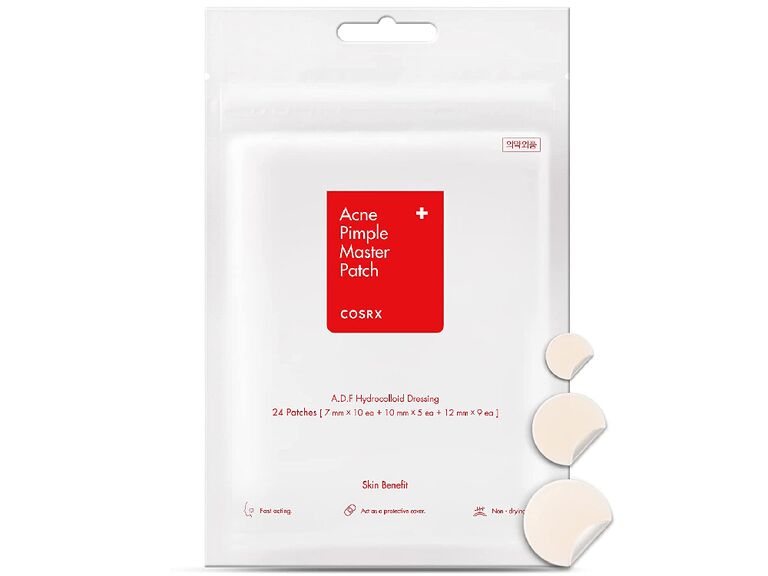 Even if you're meticulous about your skincare routine, nearly everyone is prone to breakouts. We know just how frustrating it can be when an unwanted spot pops up right before a special event, which is why recommend stocking up on these pimple patches during your wedding journey. For under $6, you'll get a pack of 24 hydrocolloid patches in three different sizes. When you feel a pimple start to form, stick a patch right on top and leave it on overnight. It'll absorb drainage from the spot while preventing further damage and irritation, while also working to flatten bumps and minimize inflammation.
L'Oréal Paris's Infallible Fresh Wear Foundation-in-a-Powder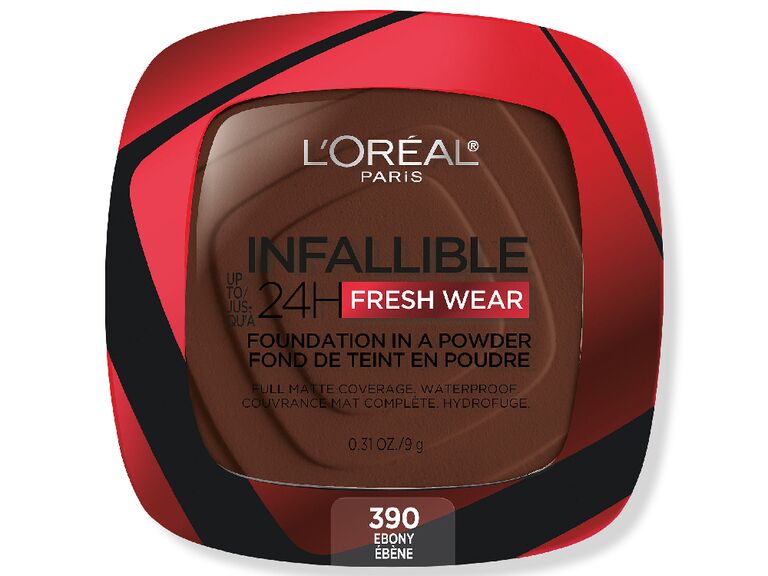 Your foundation serves as the base of your makeup look, which means it's incredibly important to use a product that will last for hours. (The last thing you want is for your base to start breaking up in the middle of your event.) TikTok makeup gurus prefer this budget-friendly pick from L'Oréal, saying that it really does live up to the claim that it lasts all day. Developed for all skin types, this buildable formula applies like a powder but covers like a liquid. It's also waterproof, ideal for days full of happy tears.
Maybelline Lash Sensational Sky High Mascara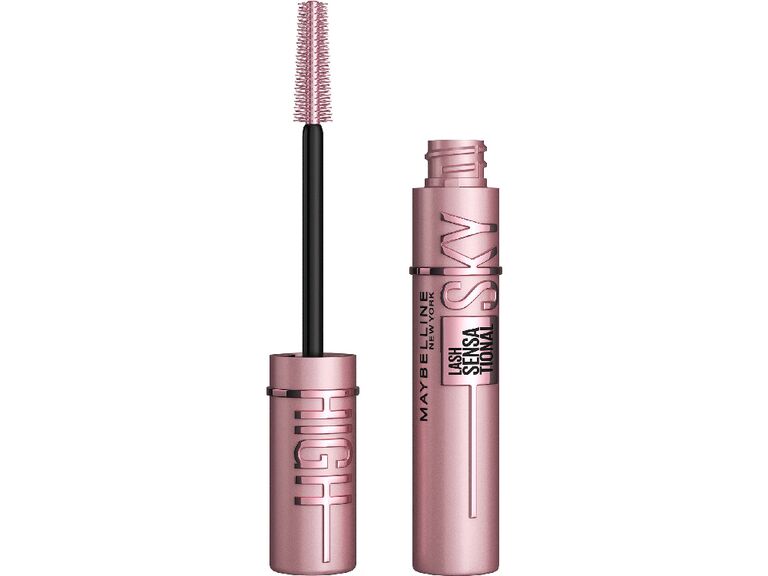 Need a mascara that actually deserves the hype? Let us introduce you to Maybelline's Lash Sensational Sky High formula. The flexible wand works to deliver serious volume and length to your lashes without weighing them down. As an added bonus, it's an affordable pick at just under $15. Your eyes will pop in engagement photos with this TikTok makeup product.
Revlon Oil-Absorbing Volcanic Stone Roller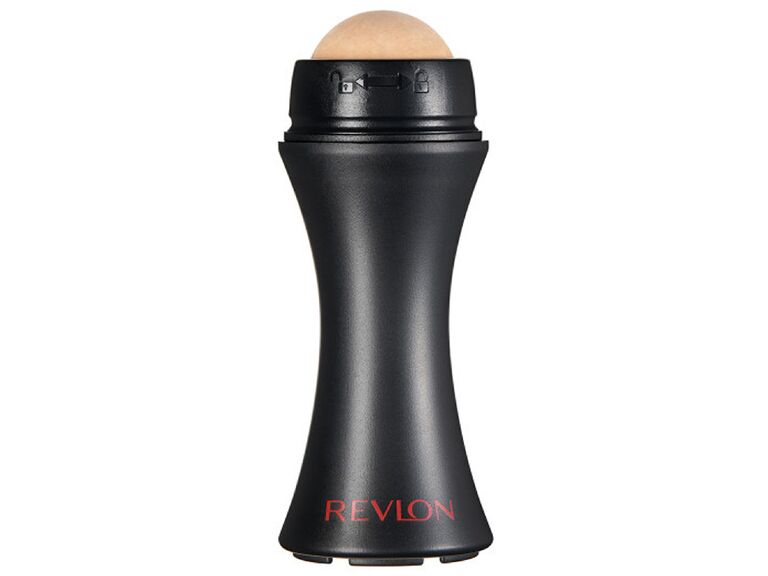 Don't fret if you have oily skin, because it's completely possible to keep shine under control without messing up your makeup. Store this oil-absorbing stone roller in your purse for convenience. Unlike blotting sheets, which are one-time use, this reusable roller instantly soaks up oil and creates a mattifying effect. The volcanic rock can easily be removed for cleaning purposes, making this TikTok makeup-preserving hack a massive game-changer.
Kitsch Satin Heatless Curling Set
Want full curls without the effort or the damage? You need to try this viral heatless curl hack. Simply wrap your hair around this curling ribbon and tie it in place before going to sleep. The next morning, take it off to reveal luscious, bouncy curls that rival a professional blowout. We particularly love the satin material, which helps to eliminate unwanted frizz and breakage.
Caudalie Instant Detox Mask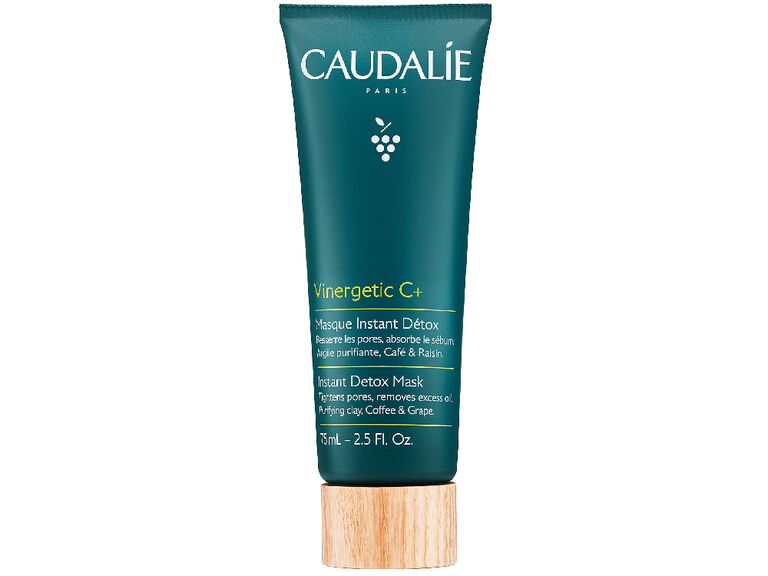 When you need to unwind after a big wedding event (like your shower, for instance), we're all about self-care night. Throw on your favorite rom-com, order takeout with your S.O., and treat your skin to a detoxing mask like this insanely popular pick from Caudalie. When makeup TikTok users first found out about this purifying clay mask, it sold out almost instantly… because it's that good! Suitable for all skin types, this treatment claims to cleanse and visibly tighten pores in just 10 minutes, making it an awesome mask to use during wedding season.