Exclusive: See The First Trailer for Netflix's New Rom-Com 'Wedding Season'
Prepare to swoon… a lot.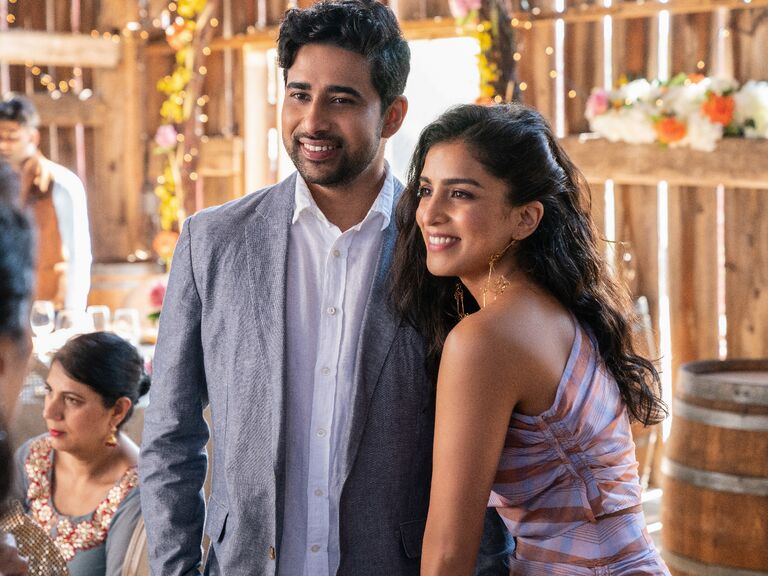 Netflix
ICYMI, we're in the midst of the busiest wedding season of the modern era. Our data indicates that a whopping 2.6 million couples will marry this year—a massive increase from the usual 2.2 million (hence why we've dubbed 2022 the year of the "wedding boom"). While your social calendar is likely filled with weddings, showers, bach parties, and celebrations for loved ones, we've got the perfect solution for your next free night at home. On August 4, Netflix is releasing a brand new romantic comedy, aptly titled Wedding Season. And, much like the name implies, it's the perfect movie to watch during wedding season IRL, too.
The film centers on Asha (Pallavi Sharda) and Ravi (Suraj Sharma), two young singles pressured by their parents to find love and settle down. In order to keep their well-meaning loved ones at bay, they pretend to date for a summer full of weddings… but find themselves falling in love as they struggle to balance who they are with who their parents want them to be.
Ahead of the movie's release later this summer, we're exclusively launching the trailer right here on The Knot. See the first clip below, and keep scrolling to read our exclusive interview with director Tom Dey and star Pallavi Sharda about why this heartfelt rom-com serves as a major breath of fresh air.
How 'Wedding Season' on Netflix Delivers a Fresh Take on Rom-Coms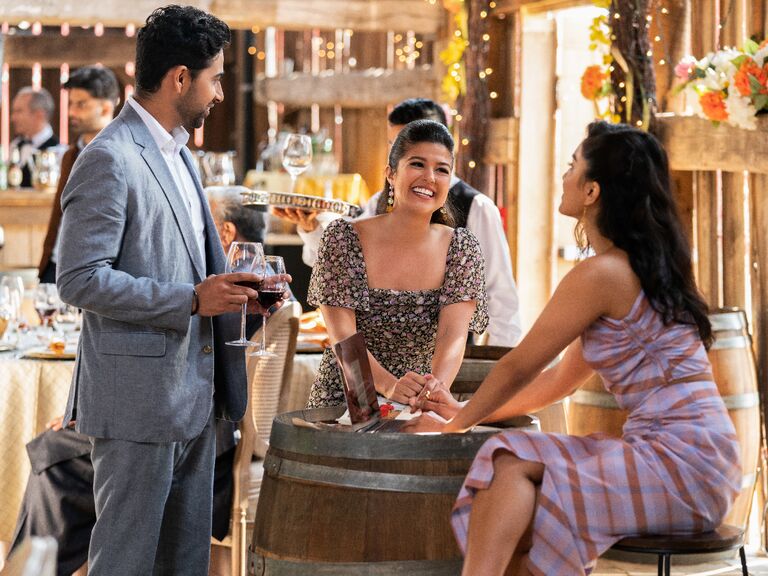 Amid calls for increased wedding representation in media, Wedding Season on Netflix goes where few other American movies have. Not only does the film center on two Indian leads, it's also set in a tight-knit Indian community in New Jersey and highlights select cultural wedding traditions that aren't always shown in movies. (Not to mention, there are plenty of amazing wedding scenes throughout).
For director Tom Dey, bringing this celebratory film to light was a true team effort. "So many people in this crew had a personal stake in the story," he tells us of his diverse—and largely female-led—production team. "It was a privilege that I didn't take lightly, and I wanted to do it right."
Given that the majority of filming and production took place during the height of the pandemic, Dey and his team faced a unique set of challenges to bring the story to life, including casting Sharda and Sharma over Zoom, and turning to reality TV shows (like The Big Day) for wedding inspiration. But the biggest challenge wasn't necessarily related to the pandemic—instead, Dey says it was reinventing the classic romantic comedy formula so that the film feels modern, fresh, and fun.
"Romantic comedies follow tried-and-true formulas," he explains. "Most of the time it's something like, 'boy meets girl, boy loses girl, and then they reunite.' The challenge with making a rom-com is that the audience knows what the end of the movie is usually before it even begins. So, the question is this: How do we present this classic genre in a way that feels fresh?"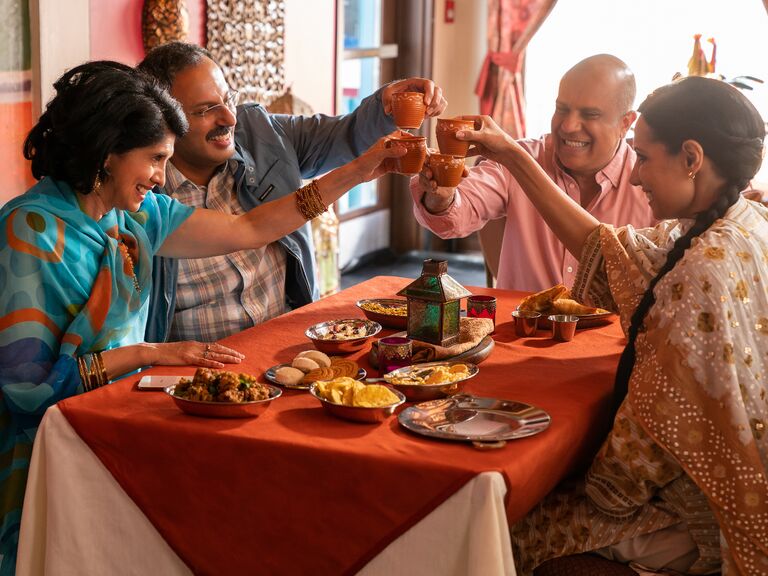 For starters, Dey says, the protagonists and their community are two key elements that set Wedding Season apart from other romantic films. "One of the big draws for me to this project was the fact that it took place within this Indian-American community," he shares. "I got to learn so much about this culture, and bringing it to a largely American audience was a fun challenge."
Plus, Dey adds, one of the most special aspects of the movie is Sharda and Sharma's electric on-screen chemistry (which he called "contagious")—a sentiment shared by the film's heroine. "I don't think it was possible to get luckier with a co-actor. Suraj has so much talent, is overflowing with empathy and shares the same wacky humor as me," Sharda tells us, noting that their respective upbringings (his in Dehli followed by the US, hers in Australia and later India) fostered a deep connection to each other and their characters. "There were many coincidences that sealed a strong sense of who we each were and how we found ways to relate," she adds. "We developed a great shorthand in our scenes and were equally committed to imbuing our stories with cultural authenticity and human vulnerability."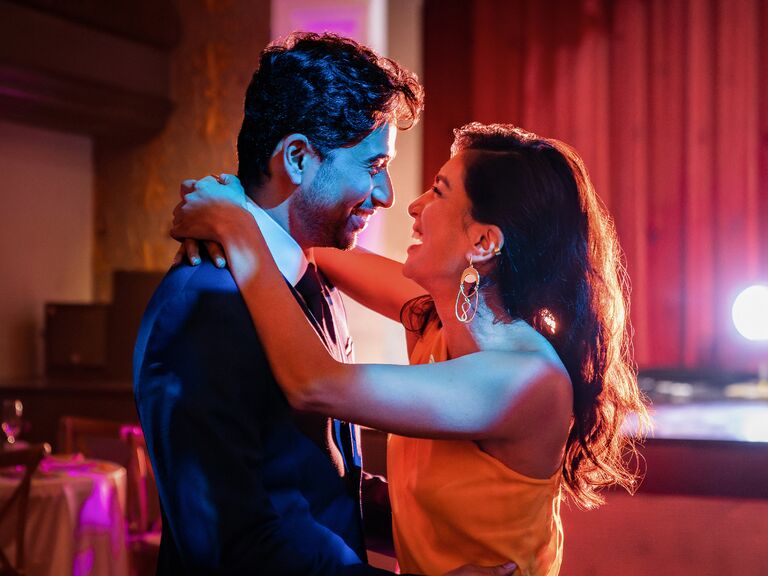 But beyond the humor, romanticism, and fresh take on dating in the modern era, Dey predicts that this film will spark joy, spread love, and resonate with every viewer, regardless of their culture or their relationship status. "I hope people can see themselves in the movie," he reflects. "I want them to laugh and cry and be moved by it—and I hope they understand the basic message of the film, which is to let your love be greater than your fear."
Similarly, Sharda hopes Wedding Season offers global appeal. "It's so rare today to find films that a whole family can sit down and laugh over," she says. "Growing up, this was such a tradition in my household, and I hope the film finds that sort of place in homes and hearts across the globe."
Stream Wedding Season on Netflix beginning August 4.