Who Gets Wedding Corsages and Wedding Boutonnieres?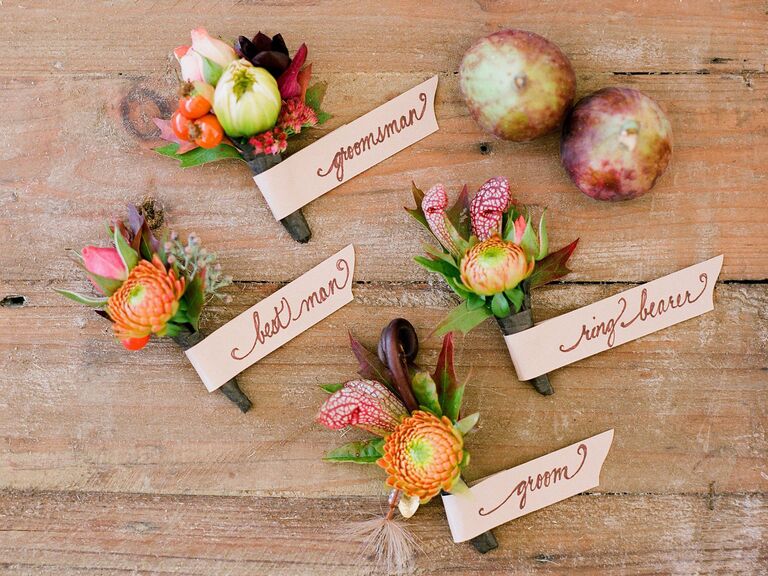 Jen Fariello Photography
Q:
Besides the wedding party, who traditionally receives a wedding corsage or wedding boutonniere?
A:
There aren't any set-in-stone traditions about who gets to wear wedding-day flowers. But here's who most couples choose to honor: The parents and stepparents, grandparents, any other immediate family members who are not in the wedding party, ushers, and the ceremony readers. Either way, it's up to you. We know one bride who gave small corsages to all of her sorority sisters who attended her wedding, and one couple who gave flowers to every single one of their guests. Another popular option is to give single long-stemmed blooms to honored guests (usually roses, though gerbera daisies are also a favorite). Just so long as you're comfortable that you've included everyone you want to recognize (and so long as the sides are even -- giving one to your sister, but not to your new sister-in-law is a fight waiting to happen), you'll be just fine.