Home

The Butterfly House
Book Your Wedding with The Butterfly House
---
A BACKYARD IN CHESTERFIELD, MO
About Us
The Butterfly House of Chesterfield, Missouri, is a unique and whimsical setting for a wedding ceremony and reception. With over 1,500 colorful butterflies in the conservatory, the Butterfly House is a nature lover's delight. The Butterfly House offers three outdoor ceremony sites and one indoor site:
The conservatory
is an indoor site for small, intimate ceremonies. The conservatory can accommodate 25 guests. Couples will be given the private, exclusive use of the conservatory. There are no electrical outlets in the conservatory and no real flowers are allowed inside.
Monsanto Pavilion
is a beautiful outdoor site for a ceremony. The pavilion has six stone pillars with hooks in place for small decorations. It also has beautiful white draping surrounding it to enhance the romantic feel. Sconce lighting illuminates the pavilion at night. The Monsanto Pavilion can accommodate120 guests.
Emerson Lakeside Terrace
is enchanting, with twinkling lights and drapery decorating the ceiling. Adjacent to the lake, the tent has clear sides that can be left open or closed depending on the weather conditions. The Emerson Lakeside Terrace can accommodate 150 guests.
The Butterfly Garden Deck
is a lovely spot that overlooks a reflecting pond. This setting can accommodate up to 14 chairs on the overlook with 150 standing guests looking on from the garden.
What You Should Know
Availability for all wedding ceremony sites varies by season. When renting a site for a wedding ceremony, the rental fee will also cover a 45-minute ceremony rehearsal time. The site will be available for a two-hour ceremony.
Evening receptions can be held outdoors from May until mid-October. The evening reception allows for a five hour time frame; however, time frames vary by season. Evening receptions take place on the Emerson Lakeside Terrace, with the choice of the Monsanto Pavilion or Butterfly Garden Deck for ceremonial use.
A brunch reception is another option that couples have at The Butterfly House. The brunch reception gives the couple private use of the Emerson Lakeside Terrace for the reception and a choice of Monsanto Pavilion or Butterfly Garden Deck for the ceremony. A four-hour time frame is allowed for the brunch reception. This is available from May until mid-October. Both reception packages provide tables and chairs for up to 120 seated guests.
The Butterfly House will provide the couple with a list of allowed caterers for the reception. The caterers must provide and serve any alcohol during the reception. The caterer must also provide any linens and china. Outside vendors for wedding cakes are allowed. The Butterfly House is handicap accessible and provides free parking.
Extra Perks
The staff at the Butterfly House provides these additional amenities:
Butterfly release is available for an added fee
Commercial sound system with sound technician for an additional fee
Admission to the butterfly conservatory following the ceremony
From the Vendor
Where Unique Events Take Flight
The Butterfly House offers weddings and receptions in the beautiful, native garden with the choice of three outdoor locations. Then, following your ceremony, your guests may stroll through the garden or explore the tropical Conservatory to view over 1,500 live butterflies.
Amenities + Details
Amenities
Bridal Suite

Handicap Accessible

Indoor

Outdoor - Covered

Outdoor - Not Covered

Reception Area
For more details about amenities, please message the Venue.
Backyard, Waterfront, Garden, Museum, Park, Tented
Food + Catering, Planning, Rentals + Equipment, Service Staff
Contact Info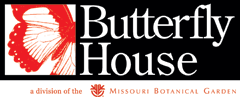 Reviewed on

10/31/2016
Shirly P
We were so fortunate to have our wedding at the Butterfly House, not only is it absolutely beautiful and our guests loved the opportunity to tour and take pictures in the conservatory, but the Butterfly House staff was amazing! Stephanie, Hannah, and the others just made it such... Read More a perfect day! They took care of everything before-during-and-after the ceremony, made everyone feel very comfortable, and were extremely nice and accommodating! We are so grateful for everyone who made our day so perfect! Thank you all so much!
---
Reviewed on

6/08/2017
Megan B
Such an amazing venue for our ceremony! From the moment we toured the venue, to the moment we said I do! Stephanie and her team were spectacular through the whole process....and the venue itself is just phenominal! It's an amazing backdrop to our ceremony! I am so thankful for... Read More the team at the butterfly house for hosting our ceremony, and our guests had so many great things to say about how beautiful the venue looked!
---
Everything I Dreamed of!!
Reviewed on

9/04/2013
Ashley B
I had my ceremony at the Butterfly House this past June. They were amazing!! They provided the sound system, microphones (where ever we wanted them) and they even had a specialist who took my ceremony music I had a friend put onto a CD and made it perfect for the timing I had... Read More walked out and down to the platform around the garden. Their coordinators were SOO good and so nice. They kept everything and everyone in check where they needed to be and they were extremely professional! After the ceremony was over, my husband and I got to go inside of the Butterfly Conservatory and take some pictures with our photographers (AMAZING PICTURES!) then we walked over to the other building and took pictures of us all riding on the Carousel and all around the old buildings and houses that are all over Faust Park! We couldn't have chosen a better place to start our future together!
---
Reviewed on

6/30/2017
Keerthi T
We had our ceremony and reception in the Butterfly House and we're so happy that we chose them!! Our guests, especially the one with kids, absolutely loved the place, and so did our photographer. Stephanie and her team were very professional and they were a major reason why the... Read More day went so smooth. I especially liked the way Stephanie took lead on our rehearsal. My fiancé and I are Indians and we had little idea of all the elements in an American Civil Ceremony. But she took the reins during the rehearsal and made it so easy on all of us, including the bridesmaids and groomsmen. Butterfly House has a list of catering vendors from which you can choose and they also have recommended vendors for Photography and DJ. Their recommendations are all good and honestly it made the whole decision making process much easier than I anticipated. If your guest list has only 80-100 people and you want an outdoor wedding, then this is the place to go !!
---
Reviewed on

11/29/2016
Emilee N
The Butterfly House was a fantastic venue for our wedding. It's beautiful, accommodates a diverse assortment of guests' needs well, and is generally logistically simple. Stephanie was amazing, and a treat to work with. Our only criticism was that the venue schedules its events... Read More very, very close together, which caused some planning difficulties for other vendors working on the day of the wedding. These vendors made it work, but it's worth noting if you have vendors who are not able to deal with the extremely tight schedule.
---
Reviewed on

10/28/2016
Caitlin R
The Butterfly House was always on top of it and listened to my questions and had good answers. I'm so happy we got married there I can hardly even describe it. It was amazing.
---
Once Upon a Time
Reviewed on

10/07/2015
Everything was gorgeous. My then boyfriend and I went to the Butterfly House on a date and on that same day, we witnessed a couple having their wedding ceremony there. I always had it in the back of my mind that if we ever got married, I would want it to be at the Butterfly... Read More House. When he proposed, it was the first place we checked out in person and also the last place. I didn't need to look any further! We had both our ceremony and reception there!! ...And she lived happily ever after :0)
---
Beautiful Venue
Reviewed on

8/12/2015
Rachel B
My husband and I did a destination wedding - to Missouri! We live in France, but decided to get married close to my family. The venue was the first thing we decided on and it set the tone of our wedding. It is a beautiful venue with three distinct settings : garden patio... Read More with pond, gazebo, and white outdoor tents overlooking the lake. It's a romantic setting but because of the Butterfly House and insect expositions it's fun and educational too! The original reason we decided to go with the Butterfly House was because we had a very good feeling about the events coordinator - Megan. Megan left about 5 months before our wedding. I was not notified of her leaving, which I was disappointed about. I eventually had to seek out the new coordinator (2 weeks before the wedding). I wish there had been more communication on their end, but Jennifer did her job fine. Overall, we were very happy to work with them.
---
Beautiful wedding!
Reviewed on

10/14/2014
Rachel R
We had our wedding and reception here in September. It was beautiful and the wedding was perfect. Megan was great to work with. She always responded quickly to any questions and was very helpful. They have a lot of different caterers to choose from for the reception. It was a... Read More great place to get pictures for the wedding,and you can take pictures in the conservatory. We liked that we could have the whole wedding there in very pretty setting. They have back up plans in case of bad weather and can put the sides done on the tent if needed. It was amazing!
---
Our Wedding Venue
Reviewed on

10/09/2014
Adam H
We got married September of 2014. The price was good compared to other vendors, we looked all around the country and this was the best price for this type of venue. Everything was beautiful and looked great, and went very smoothly. We got so many compliments on the venue,... Read More everyone had a great time. But what made me give 5 stars was the help given to us by the Butterfly house wedding coordinator Megan. She helped us through all 10 months of our planning process. She called every vendor we had and made sure they knew when to arrive so we didn't have to worry about that. We also made a couple special requests last minute that she was happy to accomodate. I'm not really sure anything could have gone any better. She was on site the entire time of the wedding and reception. And was still there when we left at 11pm helping with cleanup and any last questions or requests we had
---
Sophia M. Sachs Butterfly House-Division of Missouri Botanical Gardens
Reviewed on

6/24/2014
Amila Z
I had my wedding May 31, 2014 at the Butterfly House in Faust Park, Chesterfield, MO inside Monsanto Pavilion. It is the most gorgeous location! It is a cozy, private outdoor venue that can accommodate 100 guests. They have several, beautiful, reasonably priced decor options as... Read More well. The wedding coordinators are very professional and friendly, detail-oriented throughout the whole process. The only thing I was unhappy about was the setup and the start of the ceremony. My ceremony was supposed to begin at 1:30pm. At 1:10pm, they were still setting up chairs and tying bows on the chairs. My wedding party and guests were left waiting. I did not want my guests seeing the "behind the scenes" preparations and I expected everything to be set up beforehand. Ideally, this should have been completed before our arrival. As a result, my ceremony began late at 2:00pm. They did extend my rental time of the facility by half an hour because of this. Myself, the bride, and my maid of honor had to tell the staff to seat the guests so we can get started. I felt that it was not in my role to take charge and that this could have been run better. This was poorly organized, which is very surprising because everything was perfect leading up to the event. Otherwise, very beautiful venue and I had a very beautiful wedding. The staff is extremely nice and the service overall was excellent. I highly recommend this wedding venue!
---
Amazing!
Reviewed on

10/05/2013
Jess L
The Butterfly House was the ideal location for our wedding! We wanted an outdoor wedding, but with a safety net if it rains or got cold (October wedding). The Butterfly House was the perfect option! It was so beautiful and the tent was there in case of rain, but the sides were... Read More all open so it still had the beauty of the lake and the garden. The tent can close up and they have heat in case it gets cold, but luckily we didn't need it. Eileen and staff are wonderful to work with! She was always available when I emailed questions, took excellent care of us during the rehearsal, ceremony, and reception. Everything was taken care of for us, so it was a perfect day! This was the only unique place (i.e. not a reception hall) that offered personality and included chairs and tables and help with set up (which is a real money saver!). The carousel was also a really great photo op, I can't wait to get our photos back! I highly recommend The Butterfly House and Eileen, our wedding was perfect!
---
Butterfly House Wedding
Reviewed on

6/25/2013
Caitlin M
Gorgeous site for my garden wedding. We decided on a June wedding, and thankfully the weather played out perfectly. The women at the butterfly house were very easy to work with and made sure everything went well. We had the butterfly house event manager retire mid planning, so... Read More it would have been helpful to have been told that when we started working with them. Overall, a beautiful site and I wouldn't have changed a thing.
---
Beautiful Location, but Disorganized
Reviewed on

11/27/2012
Jennifer W
I picked the Butterfly House for my reception location as it is beautiful. It takes place in an open tent (but the walls can come down) which is located on a brick patio next to a lake and a garden. It was gorgeous and I would pick it again. The only problem I had was the... Read More coordinator (who is no longer there) would never get back to me and when she left the new staff didn't even call to let me know who was handling my reception. I found out from my caterer that the prior coordinator was no longer there and had to call to confirm everything again. The reception ended up being fantastic,but the Butterfly House staff needs to get their act together with confirming details and keeping their clients informed.
---
Good Ceremony Location
Reviewed on

6/11/2012
Jaclyn T
We had our ceremony at the Butterfly House and our reception elsewhere. Overall, it was beautiful and we had a good experience. The ceremony was in the Monsanto Pavilion, and we were able to fit 125 people. It was a little on the crowded side but not too bad. The main reason we... Read More chose the Butterfly House over other outdoor locations was that there was a backup plan in case of rain (it would be under a large, permanent tent). One thing I didn't like was that there was no place to get ready or wait for the ceremony to start. I had to wait in the office and could only have 1 person stay with me.
---
Perfect
Reviewed on

11/19/2011
Lilly C
We had our wedding and reception at the Butterfly House and it was more than we could have asked for. Amy was wonderful, and our guests enjoyed the chance to see butterflies during the break between ceremony and reception. Everything was outdoors, and everything was amazing!
---
Beautiful!!!!!
Reviewed on

6/15/2011
Sarah S
This is a beautiful place for a wedding, you are totaly taken care of here
---
Weddings at the Butterfly House
Reviewed on

10/30/2010
Lisa Marie C
Staff was fairly easy to work with, and the grounds were beautiful. The only problems we had were with some of the rules and guidelines. They were not specific at all about telling us what we could and could not use at our reception. We had told them months before the wedding... Read More what we had planned to use for decorations and they agreed, but on the day of the wedding they did not let us do what we had planned. The staff also seemed to be bothered by any small questions we had. Very beautiful place to have a wedding, but staff is just ok.
---