8 Modern Wedding Ideas You'll Love
by Bridget Clegg
Photo: Amy Carroll Photography
How to modernize the classic wedding details and create a standout wedding? Think detail by detail by giving each one a distinctive twist. For example, choose gold forks instead of silver, add a graphic tablecloth instead of the typical solid color. You could even wrap your wedding cake with a flower crown. Our favorite new ideas below (and as featured in one of the most recent regional issues of The Knot Weddings Magazine) plus see the full album right here!
Modern Sparkly Table Decor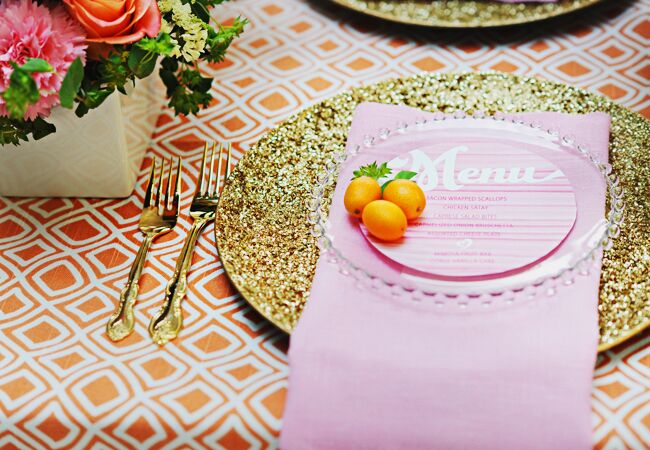 Photo: Amy Carroll Photography
Dress down gold flatware and crystal-encrusted chargers for a daytime event by placing them on tablecloths in bright, bold hues.
Architectural Centerpieces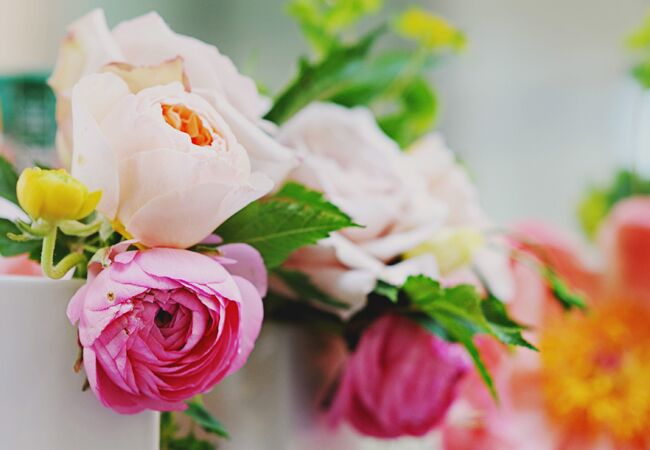 Photo: Amy Carroll Photography
Floral arrangements that feature unexpected combinations, like architectural succulents, spiky tuberoses and lush carnations and roses, also tone down the look.
Floral Crown for a Cake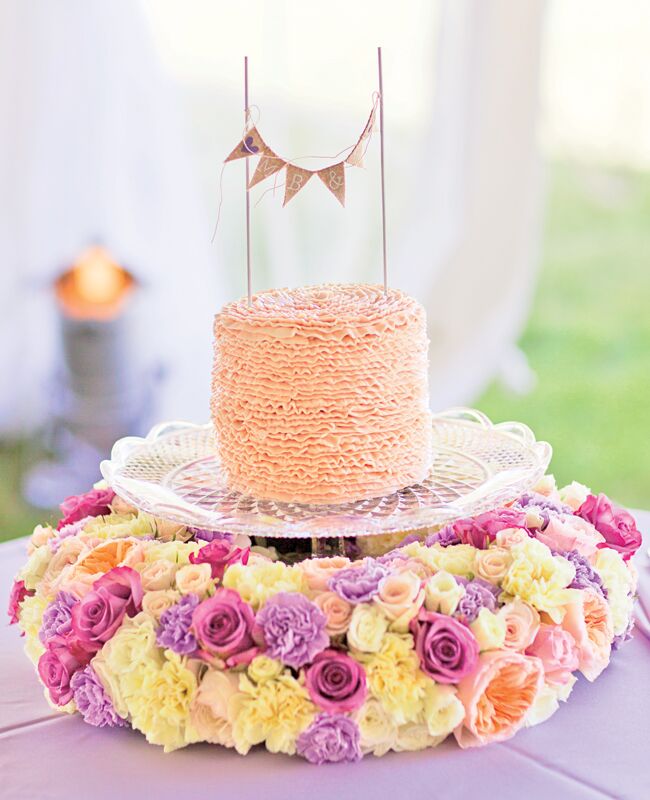 Here's a fun way to display a smaller wedding cake! Place it on a footed, cut-glass cake plate and surround the base of the plate with a ring of flowers. The ruffle-inspired frosting was piped with a single tip (read: probably less expensive than you think).
Pinata Wedding Signage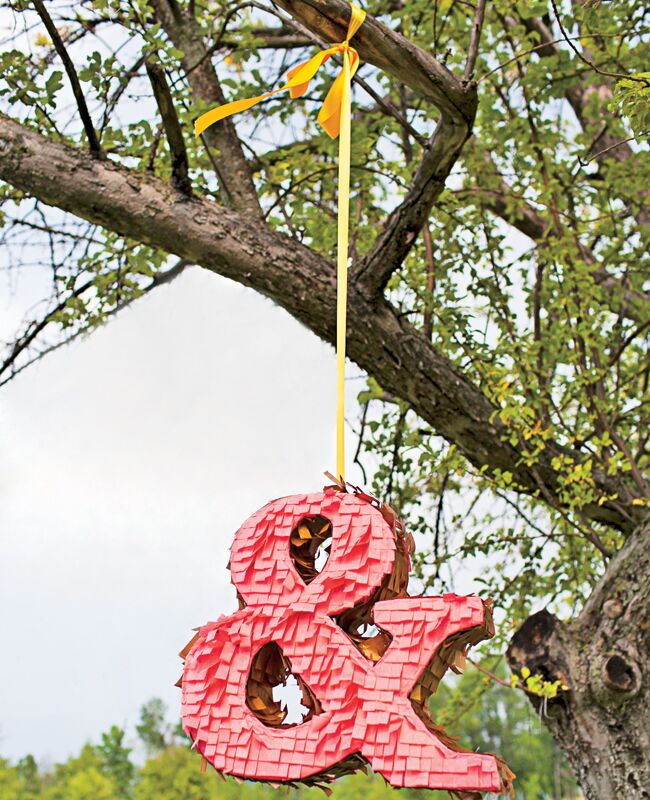 Photo: Michael Murphy IV Photography
Simplify your wedding logo by using a symbol. This amerpsand intimates the union of two people without actually spelling it out. We love the idea of hanging a pinata from a tree branch instead of creating a more intricate sign. (See 12 more wedding pinatas we're obsessed with!)
Local Dessert Buffet Treats
Photo: Tonya Peterson Photography
Stumped by what to put on your dessert buffet? Look for something seasonally appropriate, like these apple-cider doughnuts and bottles of cider, which are perfect for a fall wedding.
Blooms and Berries Bouquet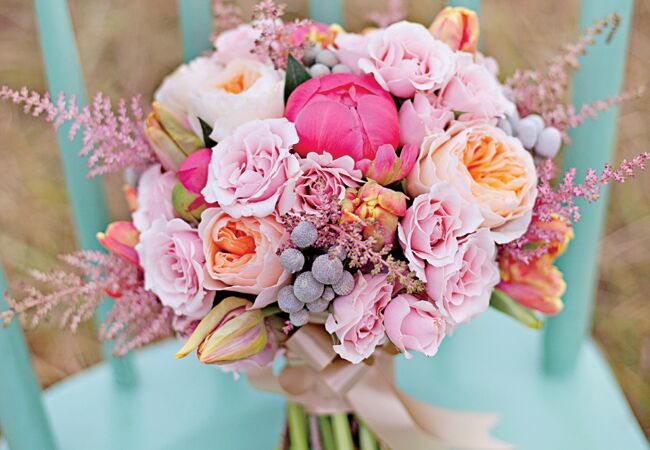 Photo: Leah Mullett Photography
The organized garden bouquet is one of the prettiest floral trends this year. If you love the informal nature of mixing roses, peonies, tulips, berries and feathery astilbes, but still want your bouquet to be neatly pieced together, ask for a tight arrangement of these blooms — it's the combination of the flowers that gives a casual vibe, not the way it's tied together.
The Warm-Up Basket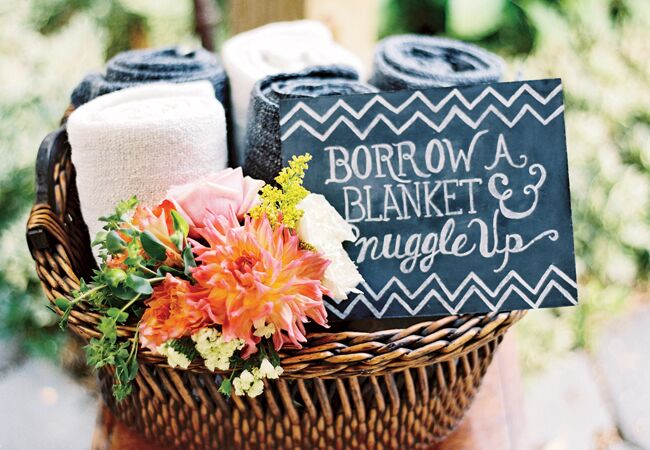 Aah, the basket of soft, cuddly throws to keep your guests toasty as the sun sets. We loved the first incarnation of this idea — the luxurious collection of pashminas– but woven chenille or cotton blankets are much better for a country wedding. Plus, more than one person can fit under them!
Fab Faux Florals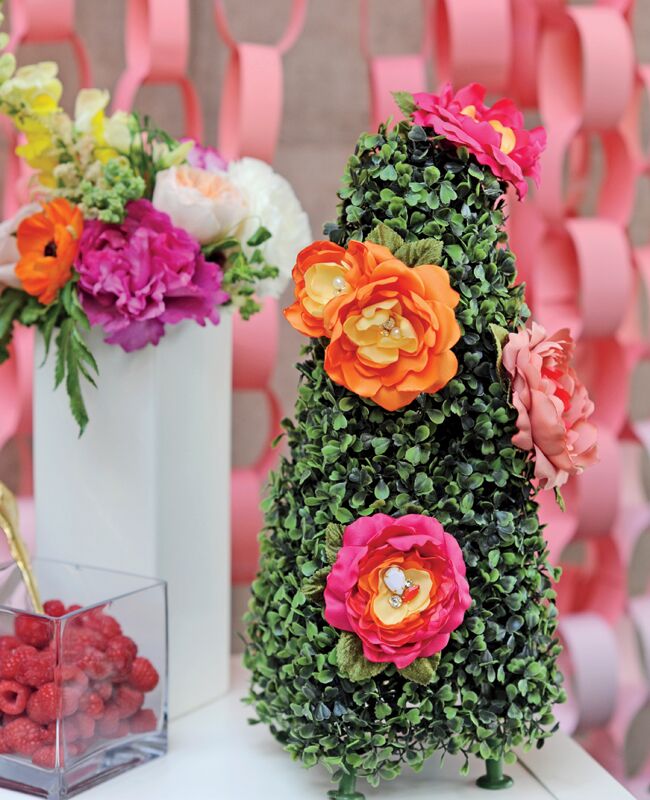 Photo: Amy Carroll Photography
Your guests wil never know if some of your statement greenery isn't the real deal. This manicured boxwood topiary is actually a fantastic-looking fake. And those flowers? Oh, they're actually hair clips!
From the album: Tradition with a Twist
More modern wedding inspiration

> 13 wedding flower tips from the pros
> Hot wedding trend alert: Sequins and circus-inspired details