Alyssa Campanella Had the Prettiest Cat-Themed Bridal Shower—and We Have the Photos to Prove It!
Fashion blogger and model Alyssa Campanella celebrated her upcoming nuptials in the most purrr-fect way.
by Ivy Jacobson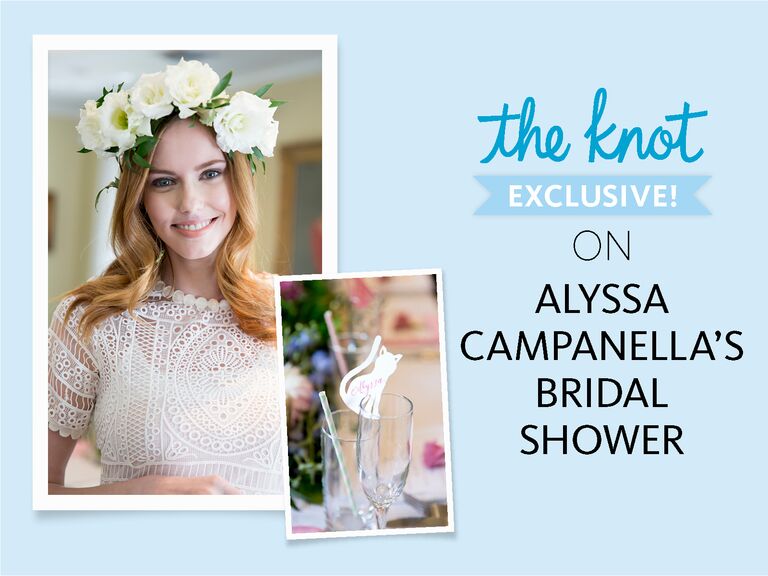 Kristen Beinke Photography
If you love Alyssa Campanella's fashion blog, The A List, just as much as we do, then it's no surprise to see that all of the details of her March 13 bridal shower in Los Angeles were absolute #goals. The former Miss USA originally envisioned her celebration with her nearest and dearest ladies to be a regal high tea, since she's a lover of royal history—not to mention her fiance, actor Torrance Coombs, stars as Prince Sebastian on the CW show Reign.
"At first I thought I wanted my bridal shower theme to be a royal tea party, but my sister Jessica and my mom threw me a separate tea party bridal shower in New Jersey the month before for my family, and there was no way I could top it!" Campanella tells The Knot exclusively. "While my family lives in New Jersey, most of my friends live in Los Angeles, so I felt it necessary to throw a shower there. Since I was actually going to be traveling to New York, Canada and Ireland, and returning just a few days before the shower date, I knew I was going to need help planning it, so I called my wedding planners, Christina [Schneider] and Erica [Hartman], to enlist their help! They know how much I love flowers, but they also know how much I adore my cats, so theme of the shower became 'Kitty in the Garden.' "

Christina Schneider and Erica Hartman from Cake & Punch jumped right into planning Campanella's cat-themed shower, and the outcome couldn't have been any prettier.
"Our team at Cake & Punch loves coming up with concepts for our clients that are unique and personalized to them, which is how Alyssa's bridal shower came to be a 'Kitty in the Garden' shower," say Schneider and Hartman. "To say Alyssa loves her cats is an understatement, so we worked with Kaylyn from Pirouette Paper for all the fun kitty details to really incorporate these personalized elements. Our Flower Crown team created all the florals for the day, including a 15-foot floral runner and flower crowns for every guest. Alyssa's flower crown was definitely the standout with wild greens and big white blooms. We'd have to say our favorite detail was the Winky Lux gift bags with custom 'A List Meow' lipstick—how adorable!"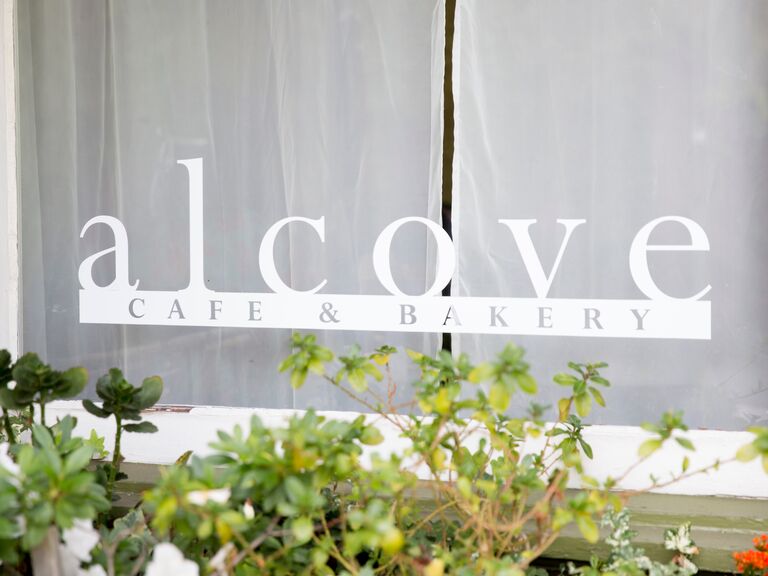 Kristen Beinke Photography
"I researched venue spots to host a bridal shower in Los Angeles, and I came across Alcove Cafe & Bakery's website since I read they have a private cottage in the back that could be rented out for events," Campanella says. "It couldn't have been more perfect for my shower! It was private but very spacious, leaving our imaginations to run wild with ideas!"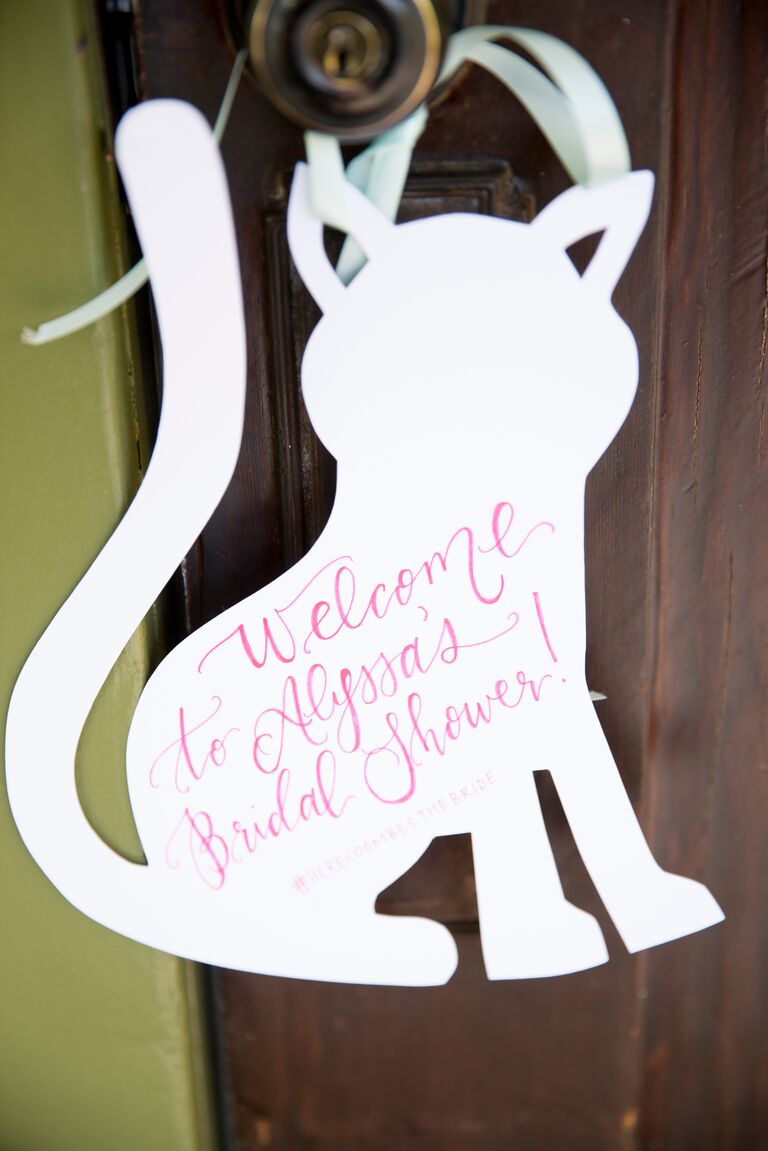 Kristen Beinke Photography
"We thought it would be so cute to have the place cards be paper cats with each person's name written on it on champagne flutes. To keep the kitty theme going, we also thought of having cat signs welcoming guests to the shower and for the dessert table."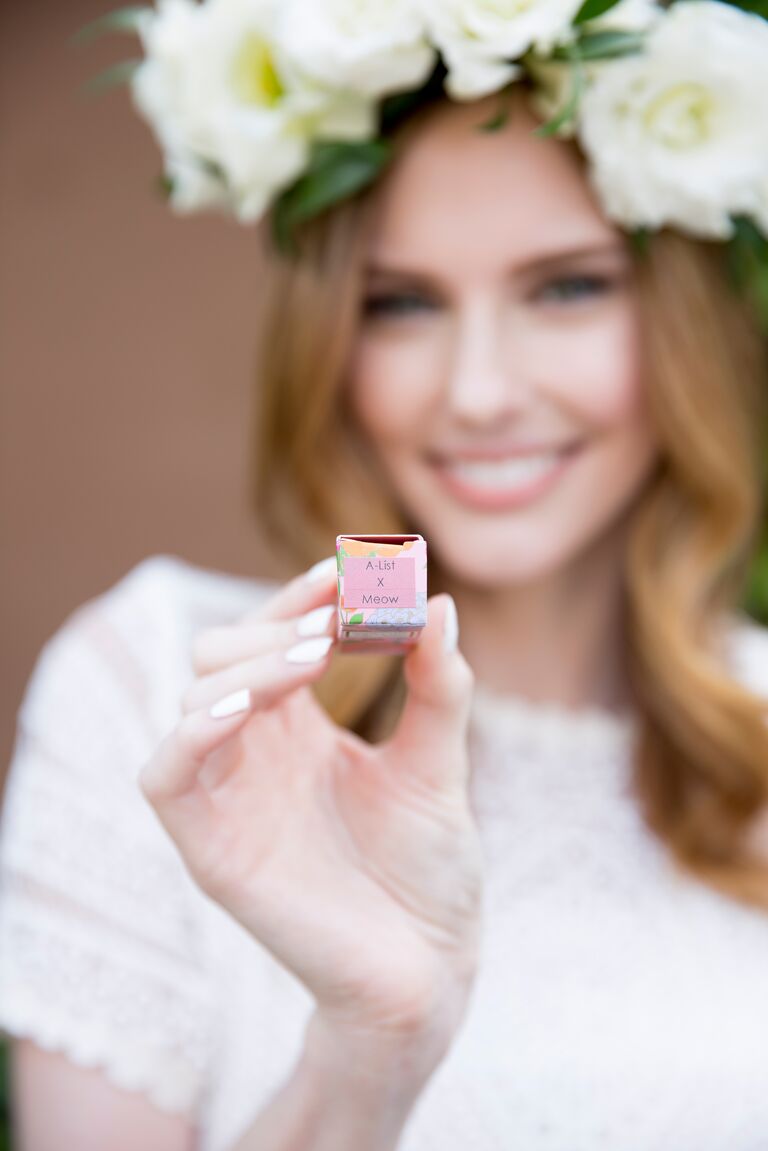 Kristen Beinke Photography
"I loved the lipstick favors Winky Lux created for my guests! The color is appropriately named 'Meow' with a custom label, and my bridesmaids love it so much that they plan on wearing that color on the wedding day."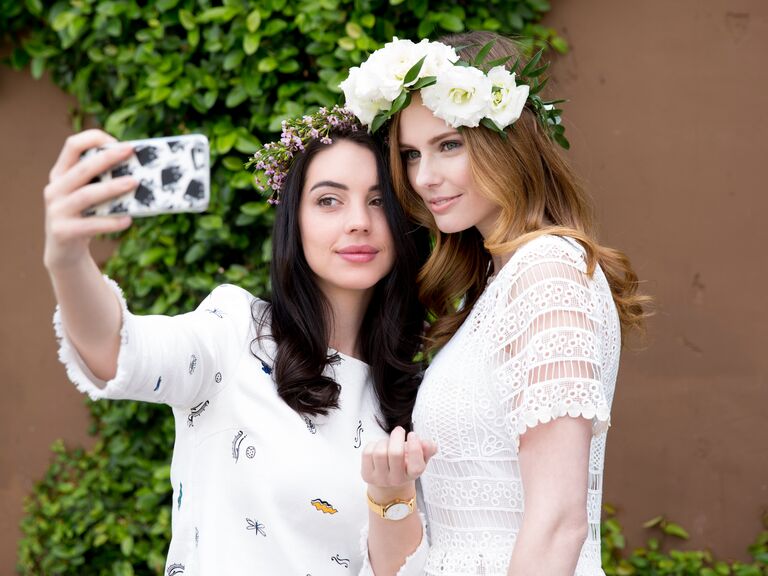 Kristen Beinke Photography
"I love fresh flowers, so to bring out the garden theme a bit more, I asked Christina and Erica if they could make flower crowns for everyone and have them waiting for each guest at their seat when they arrived. As soon as my guests started arriving and saw the flower crowns, lots of selfies were taken!"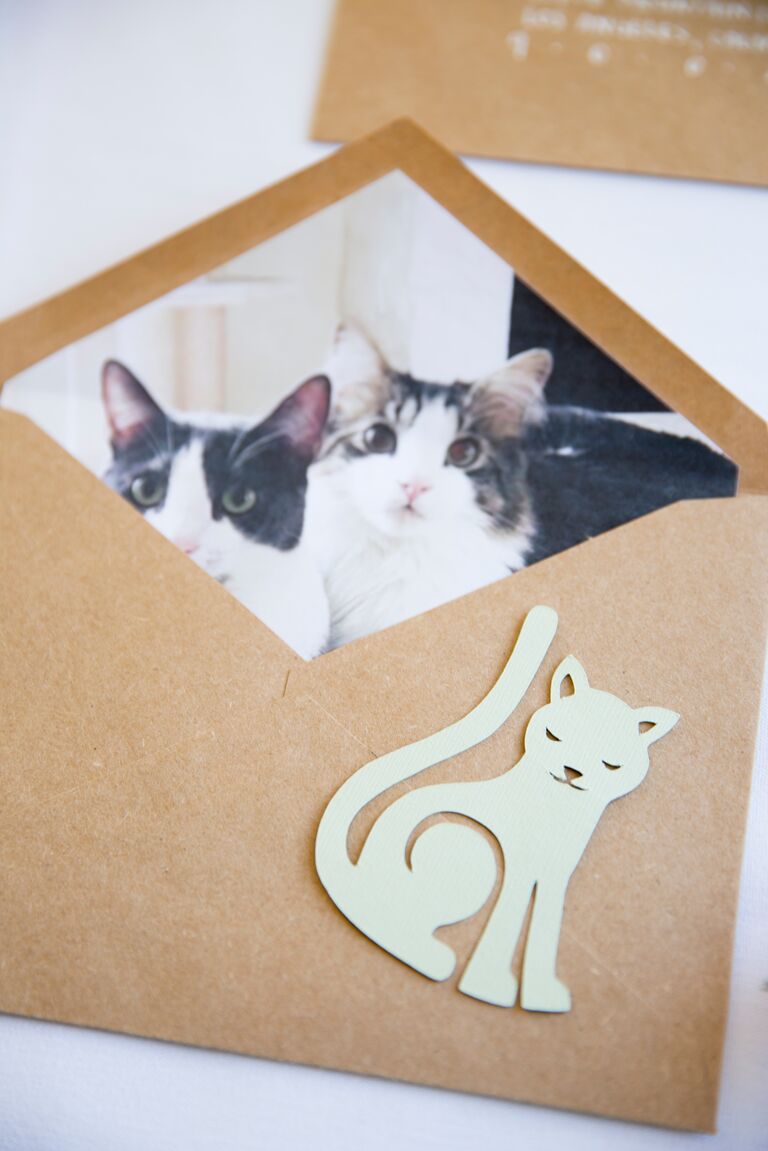 Kristen Beinke Photography
"My planners and calligrapher surprised me with what they designed for the invitations. They thought it would be cute to incorporate my cats, Renly and Daenerys, into the invitations, so I squealed when I saw that their image had been placed on the back of the envelopes! Every guest also texting me squealing when they opened their invitations and saw my cats' picture there. It was such a lovely surprise!"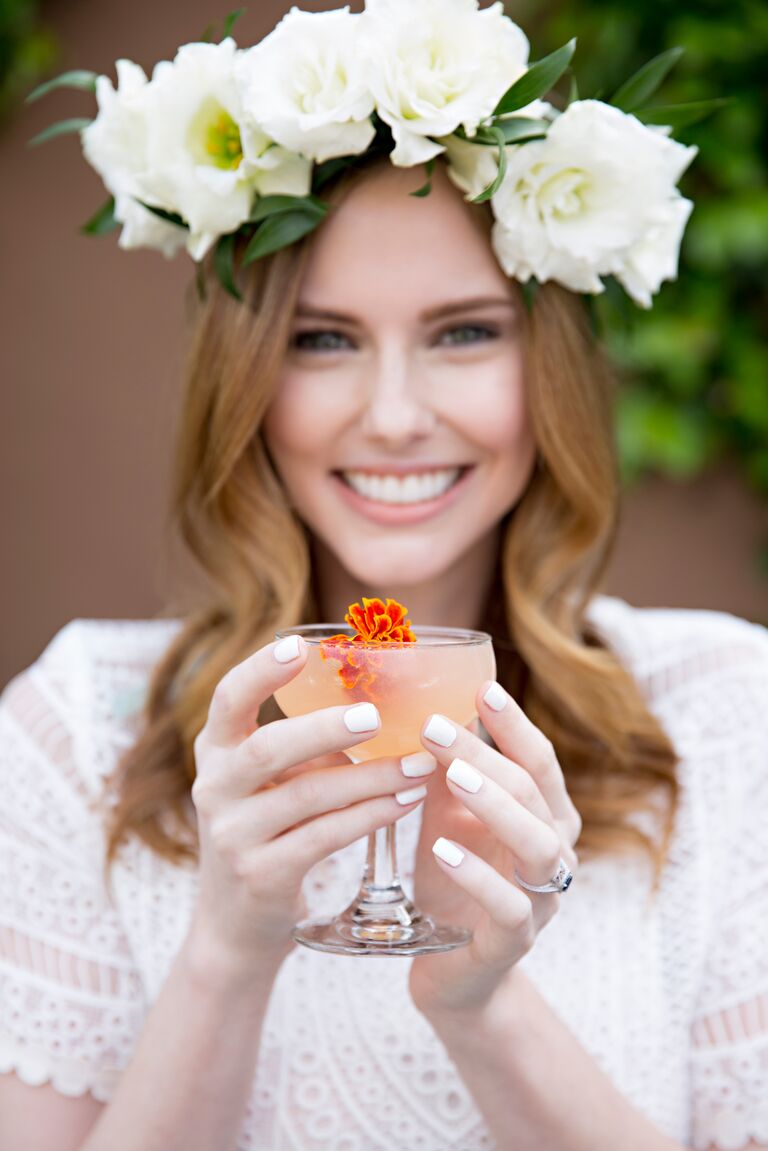 Kristen Beinke Photography
"I had my fiancé drive me to and from the shower since I knew I wanted to enjoy some of the drinks that Alcove Bar had prepared for my shower. We had two alcoholic drinks that fit the shower theme—there was a pomegranate mimosa named 'Daenerys' and a vodka drink with an edible flower named 'Renly' after both of my cats."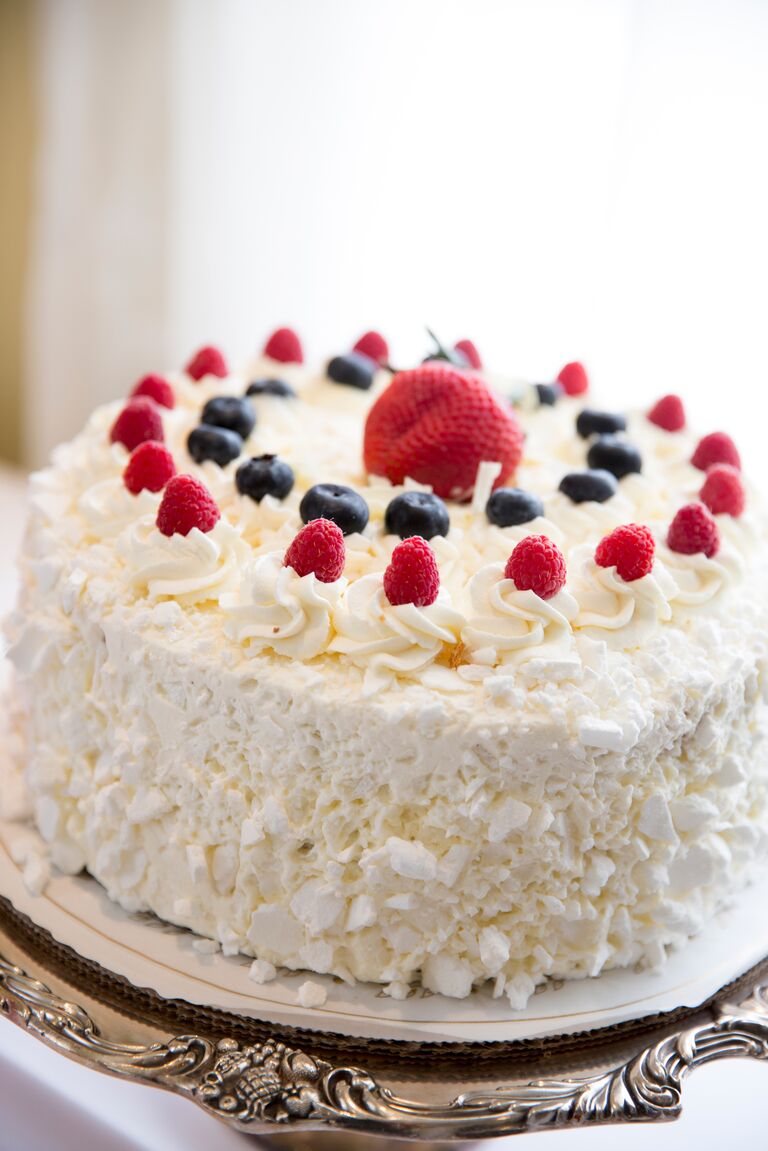 Kristen Beinke Photography
"The cake was delicious. It was a vanilla bean cake brushed with orange blossom liqueur and layered with whipped cream, berries and white chocolate. It was practically heaven."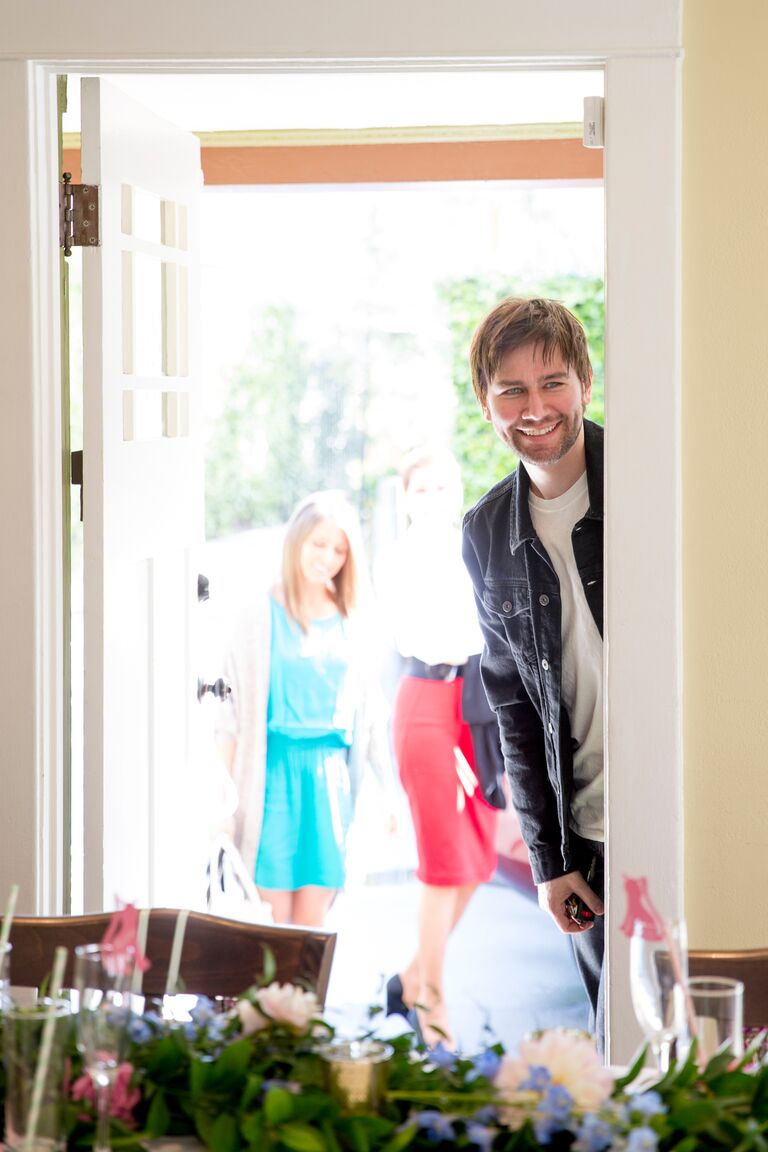 Kristen Beinke Photography
"My fiancé was quite envious of the shower in its planning stages, so I told him he could pop by at the end, which he did!"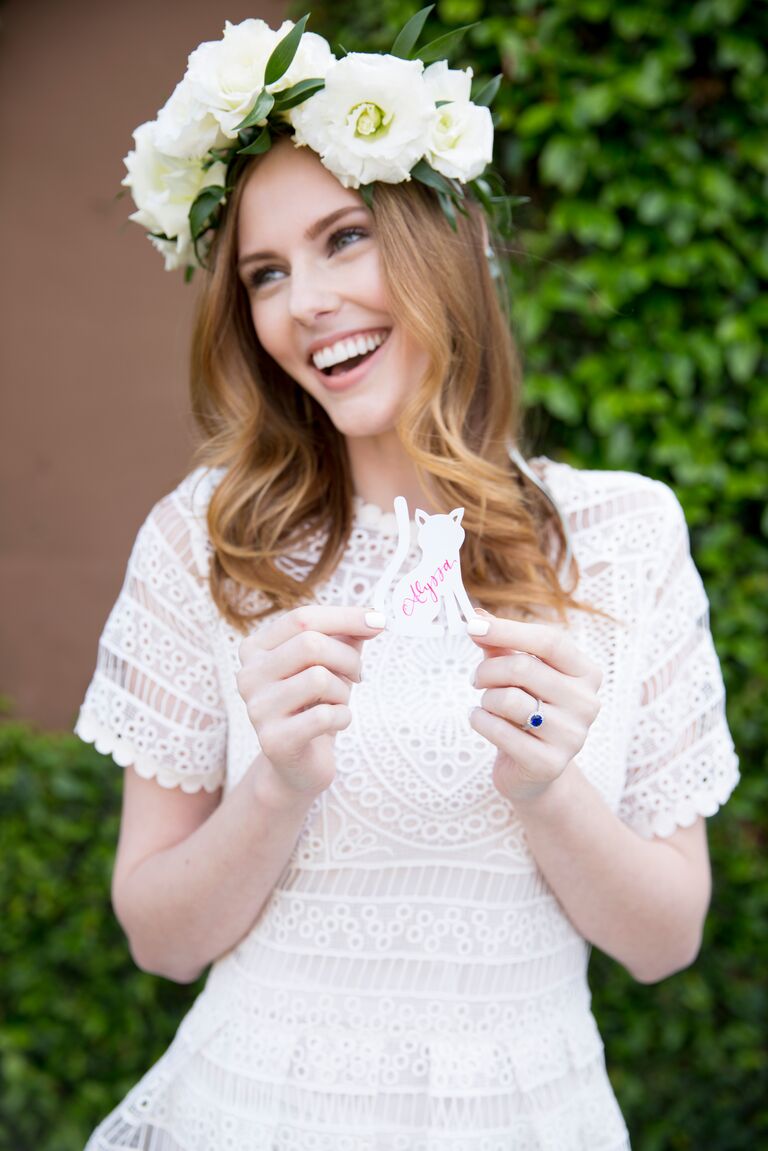 Kristen Beinke Photography
"My mom kept saying to me throughout the party, 'This shower is so you.' It was purrrfect!"
See more photos from Campanella's shower below and steal her style!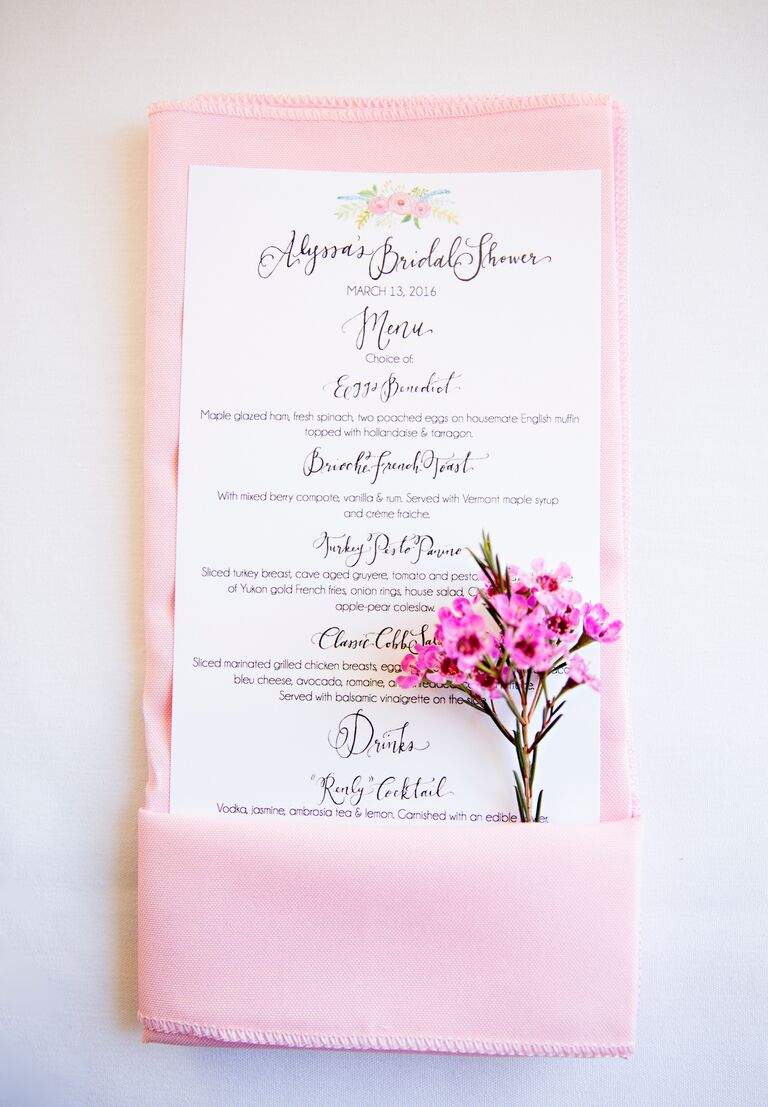 Kristen Beinke Photography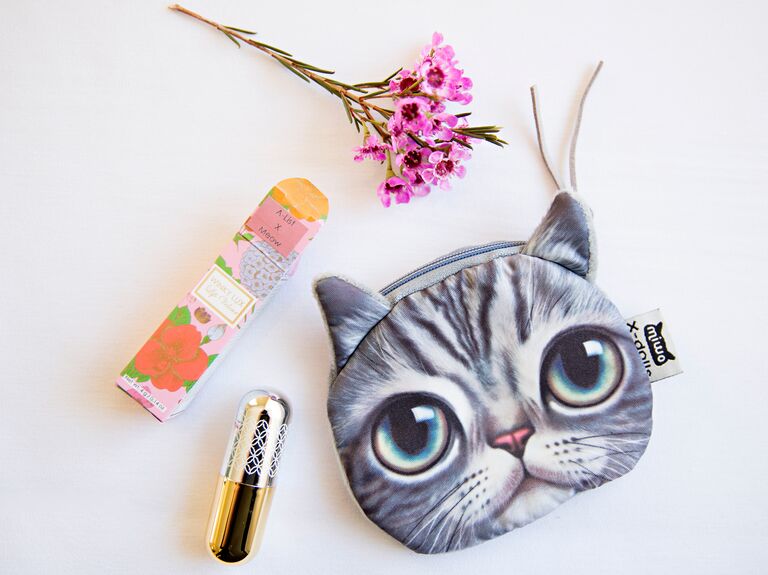 Kristen Beinke Photography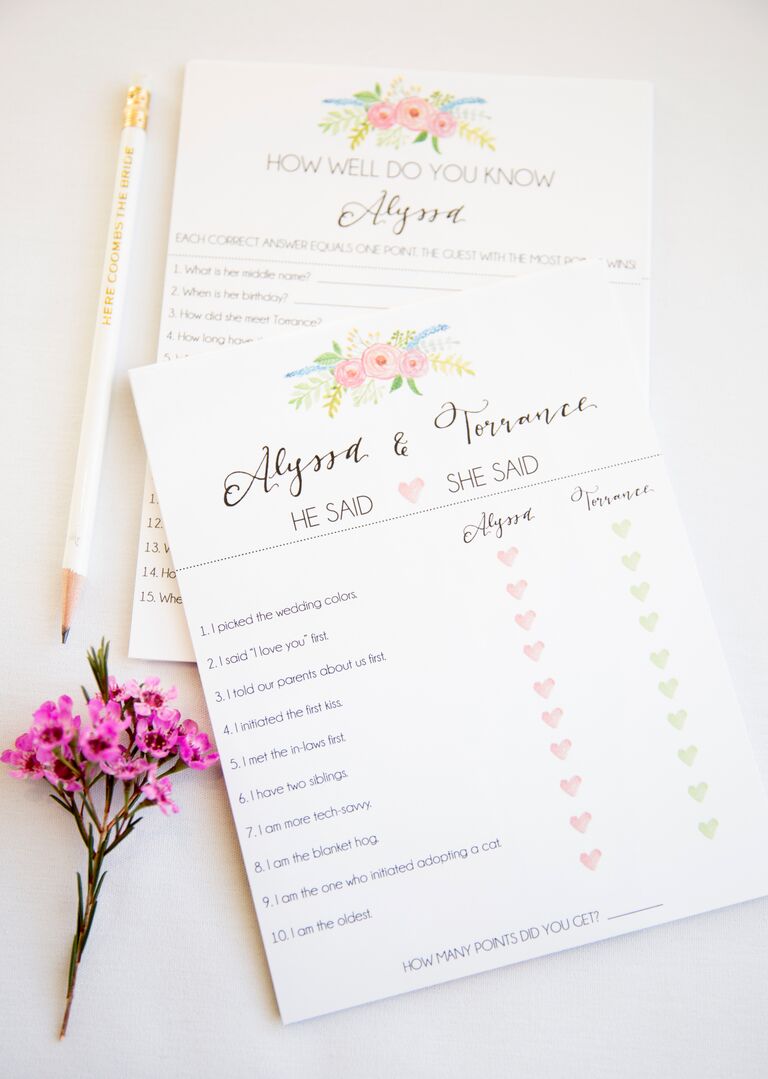 Kristen Beinke Photography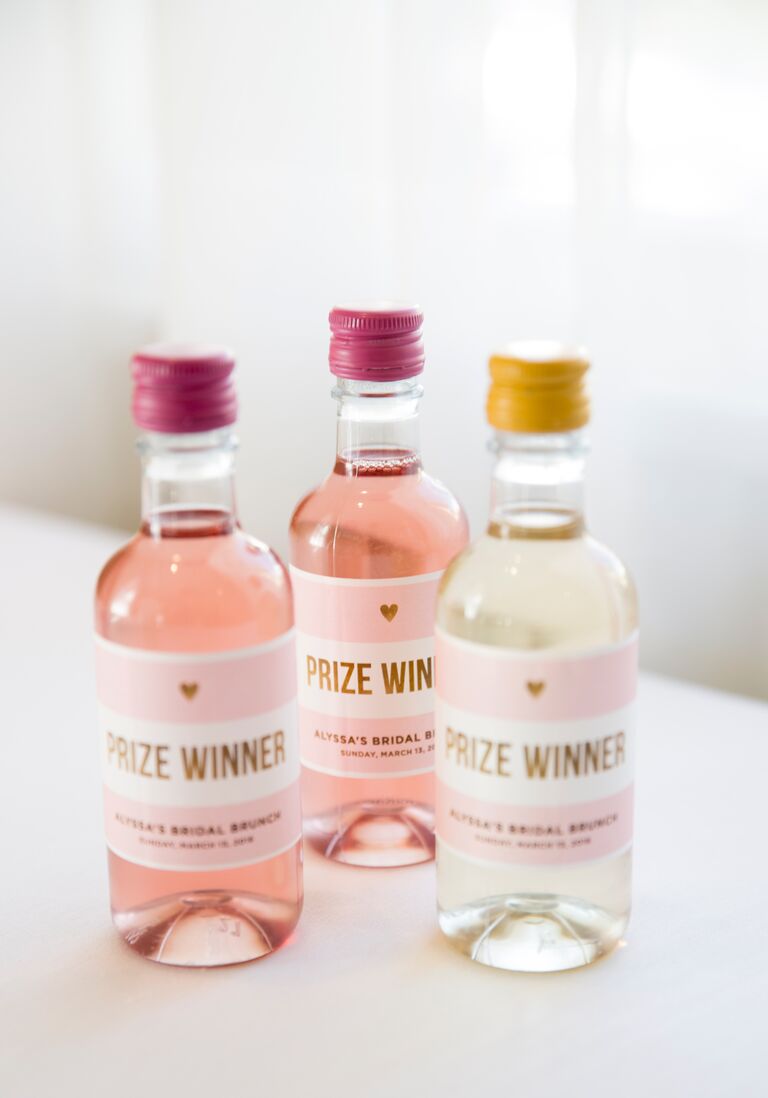 Kristen Beinke Photography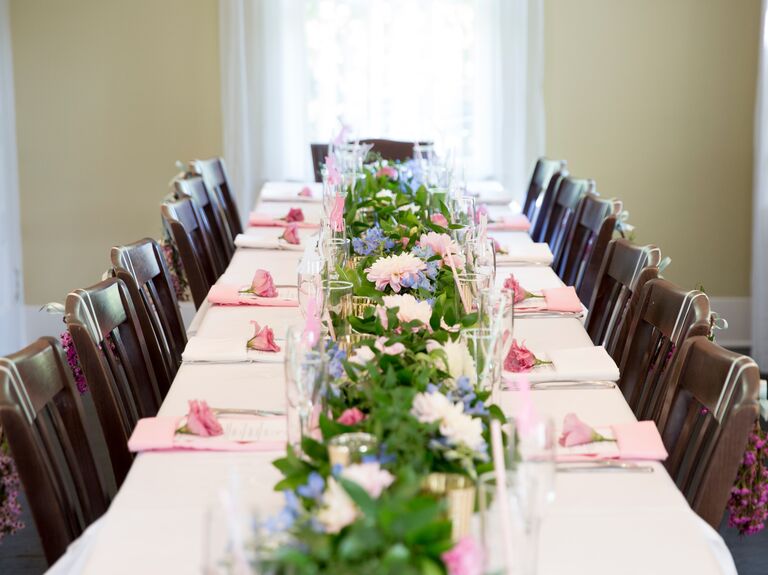 Kristen Beinke Photography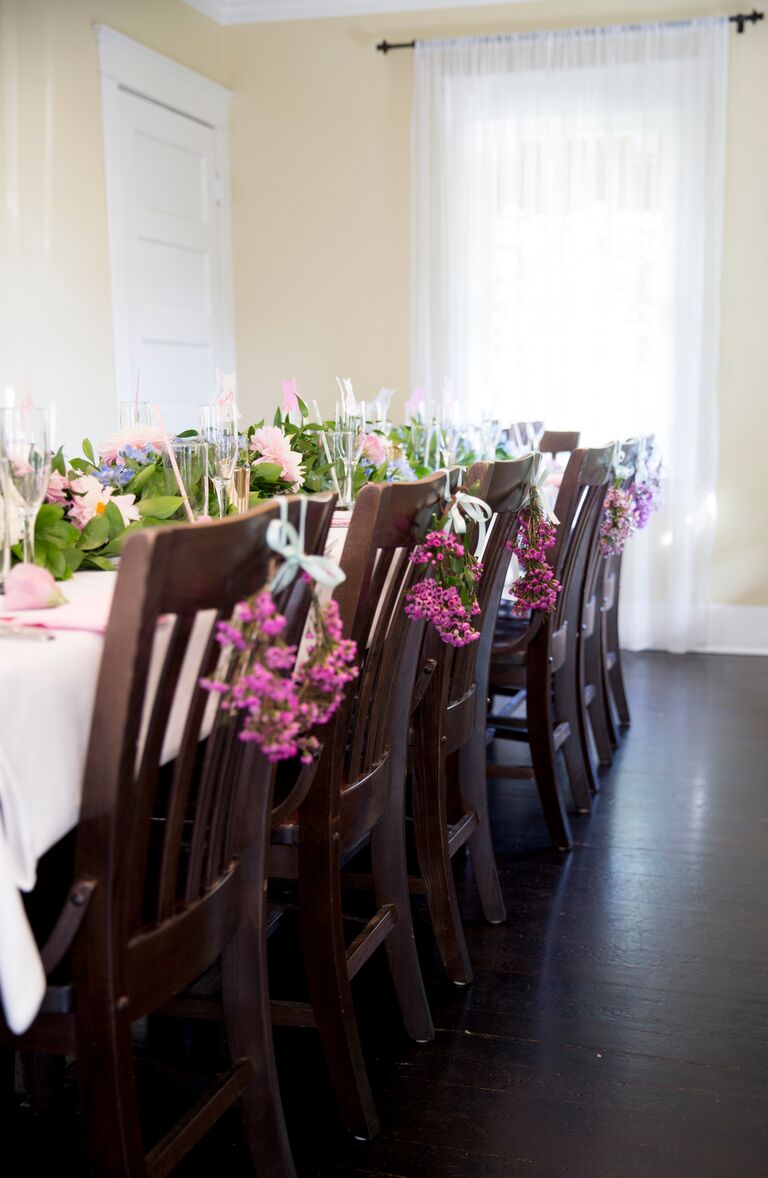 Kristen Beinke Photography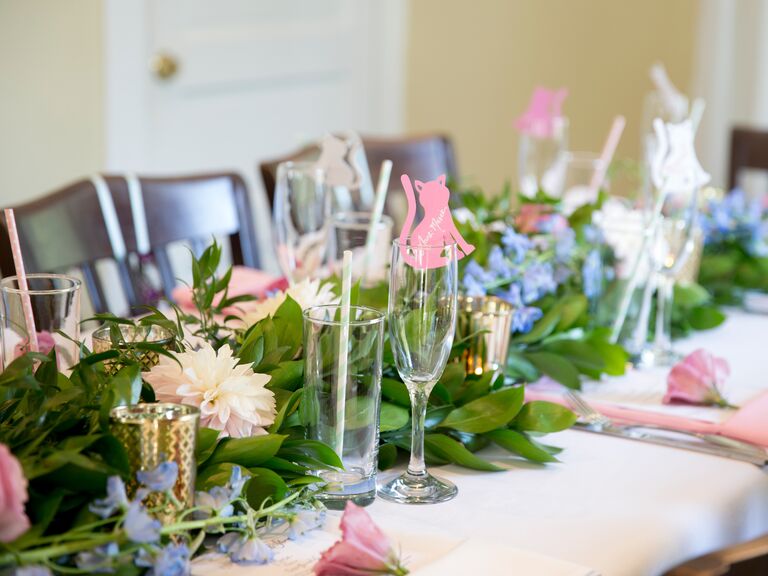 Kristen Beinke Photography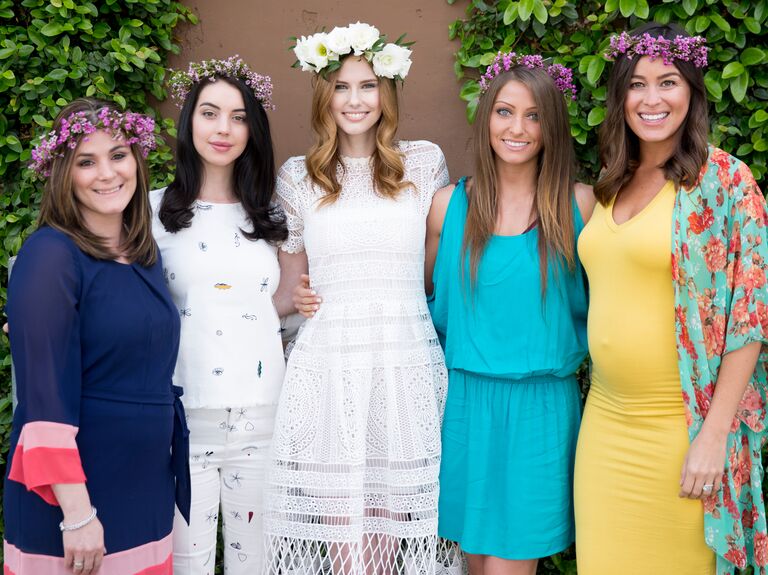 Kristen Beinke Photography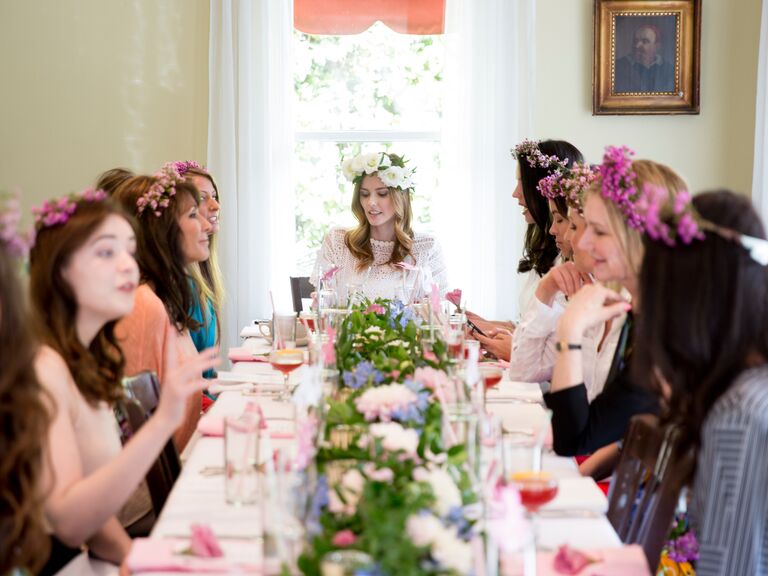 Kristen Beinke Photography
Kristen Beinke Photography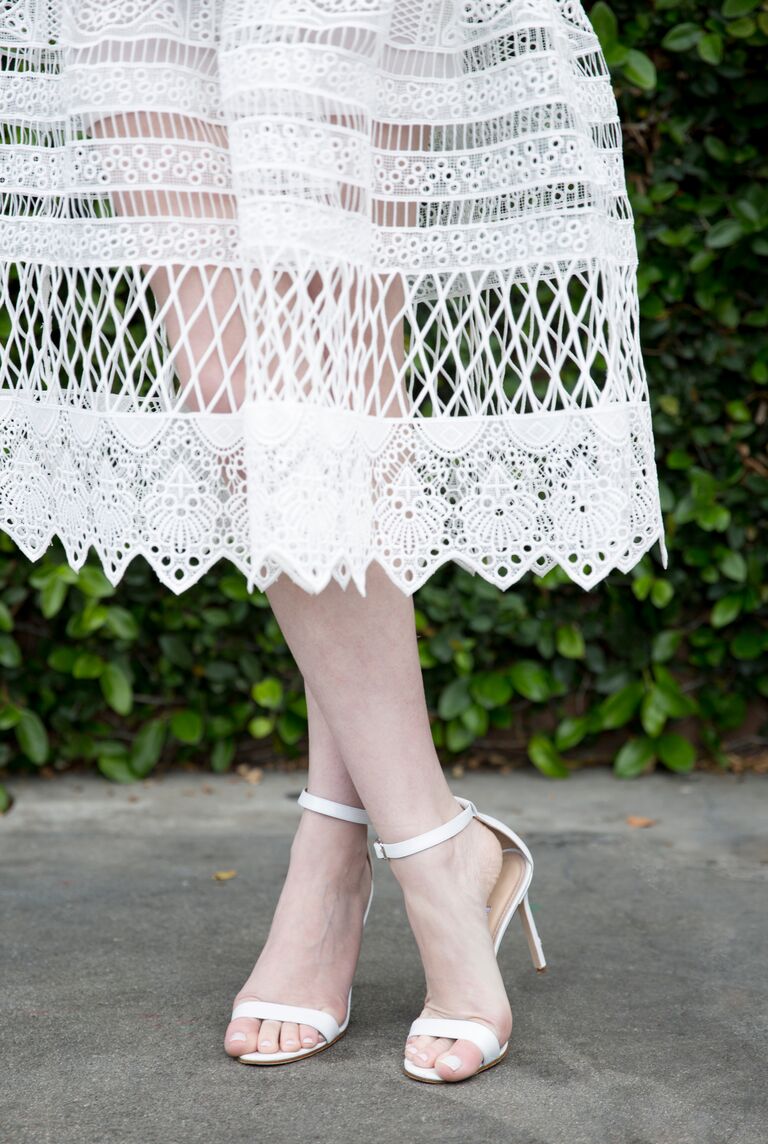 Kristen Beinke Photography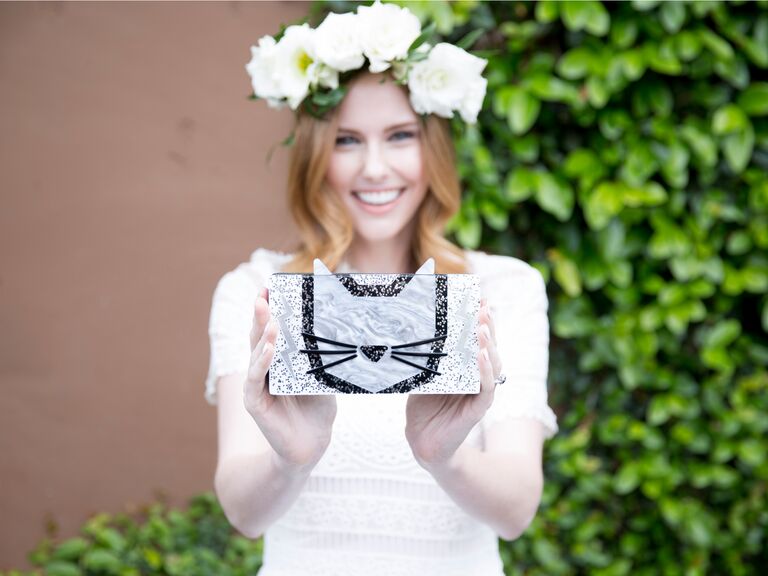 Kristen Beinke Photography
Kristen Beinke Photography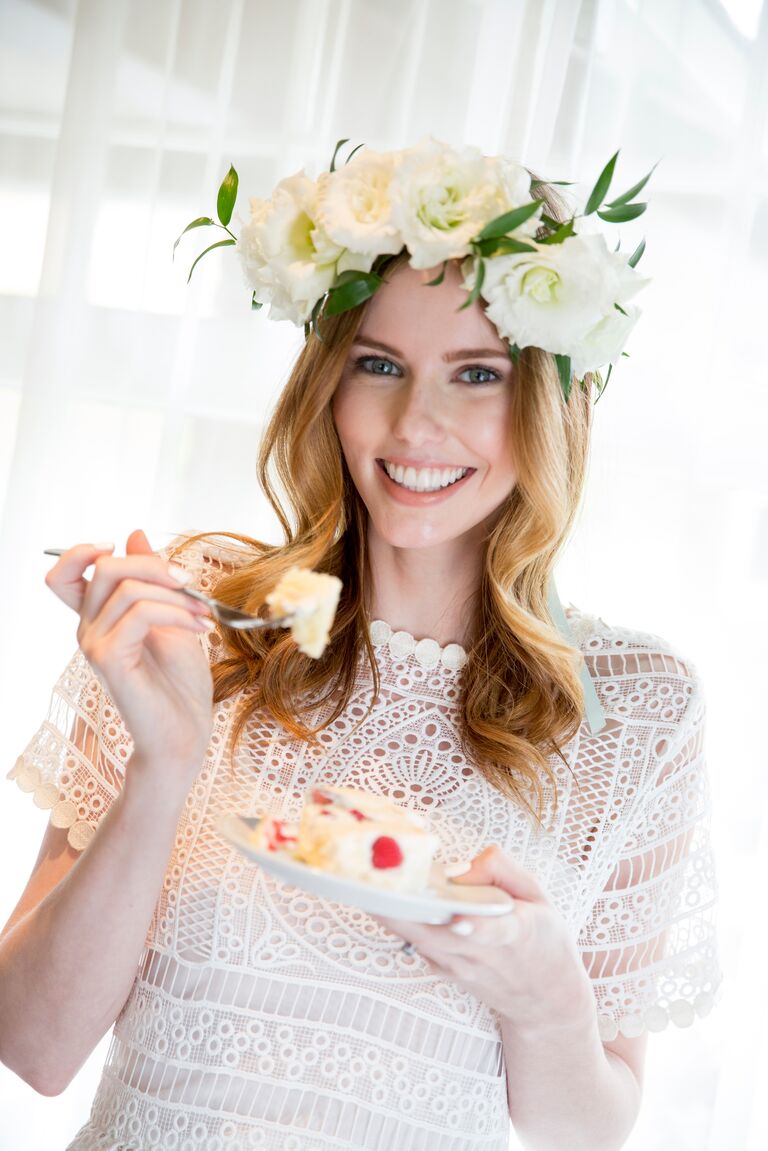 Kristen Beinke Photography
Bridal Shower Pros:
Alyssa's outfit: Alexis dress, Manolo Blahnik shoes, Karl Lagerfeld kitty clutch
Venue: Alcove Cafe & Bakery
Photographer: Kristen Beinke Photography
Planning, Design & Florals: Cake and Punch Productions
Paper & Calligraphy: Pirouette Paper
Lipstick Gift: Winky Lux
Bridal Shower Guest List:
Alyssa's sister and maid of honor Jessica Dolias
Alyssa's bridesmaid and Miss California USA 2008 Raquel Dorsey
Alyssa's bridesmaid and Reign star Adelaide Kane
Alyssa's stepsister Nina Junkerman
Alyssa's mother Anne-Marie Campanella
Alyssa's stepmother Dana Campanella
Torrance's mother Charlotte Coombs
Reign star Rose Williams
Into the Badlands and Once Upon a Time star Sarah Bolger
Krissy Gimenez
Brandy Kopp
Erika Broadbent
Lauren Elaine
Laysla de Oliviera