30 Memorable Gift Ideas the Maid of Honor Can Give to the Bride
Looking for a maid of honor gift to give the special bride in your life? We rounded up the best gifts a maid of honor can give.
by Elena Mauer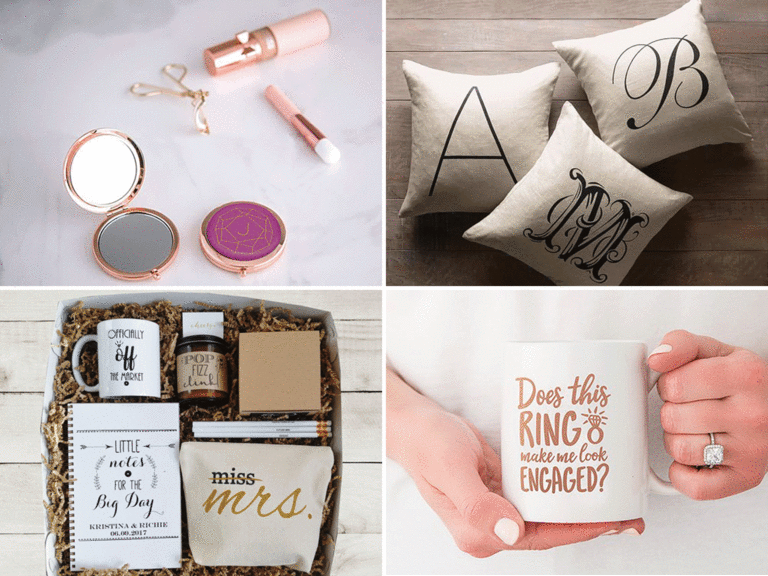 Of course, you want to get the bride a gift she'll love, but if you're the maid of honor, you want it to be extra special. After all, your friend or sister chose you to be her right-hand woman on one of the biggest days of her life, and a meaningful or clever gift is a way to show her how important she is to you too.
A maid of honor gift to a bride could be given on the wedding day itself, or it could be an engagement or bridal shower present. Some of the best surprises for the bride from the maid of honor are items that are personalized, sentimental or help her get a little R&R or pampering on or around the wedding day. These are our favorite gift ideas for a bride from the maid of honor.
Personalized Wedding Ring Box

Wedding Invitation and Photo Frame

Engagement Coffee Mug for Bride

'Bride' Wedding Dress Hanger

Celebratory Champagne Flutes

Personalized Cutting Board