30 Winning Gift Ideas for Your Current or Future Daughter-in-Law
We've found pleasing presents for holidays, her birthday, the wedding and more.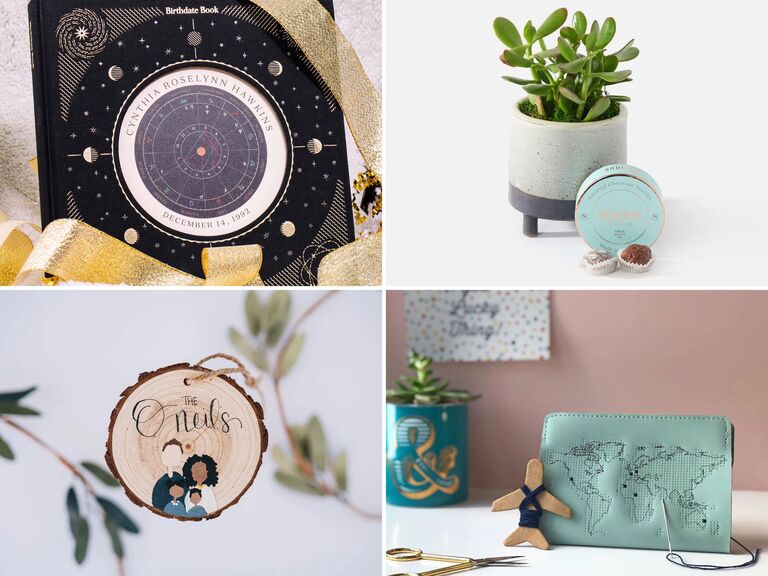 We have included third party products to help you navigate and enjoy life's biggest moments. Purchases made through links on this page may earn us a commission.
Your child has found their partner in life—now how do you best welcome her into yours? While material things obviously aren't everything, giving her thoughtful daughter-in-law gifts on special occasions still means a lot. It tells her that you've put effort into getting to know her and that you want to include her in your family traditions.
Maybe you're wondering what to get a future or brand-new DIL. Or maybe, you're stumped when it comes to surprising the one that you've had for years. Fear not, because we have you covered in any situation. That goes for any celebration too—from the wedding day to Christmas, Hanukkah and everything in between. Rest assured that no matter who she is, how close you are or how long you've known her, there's a present that she'll actually want on this list.
1. For the Five-Star Daughter-in-Law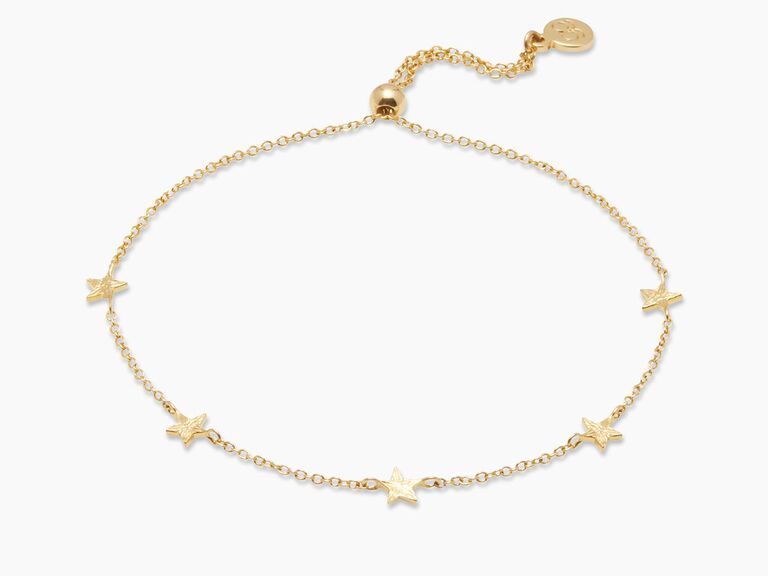 She's been a blessing since the moment she graced your lives, so give her something sweet and symbolic. Pair this stellar daughter-in-law jewelry gift with a note that says, "I'm thanking my lucky stars for you." It's a really cute gift from a mother-in-law to a daughter-in-law.
2. For the Avid Traveler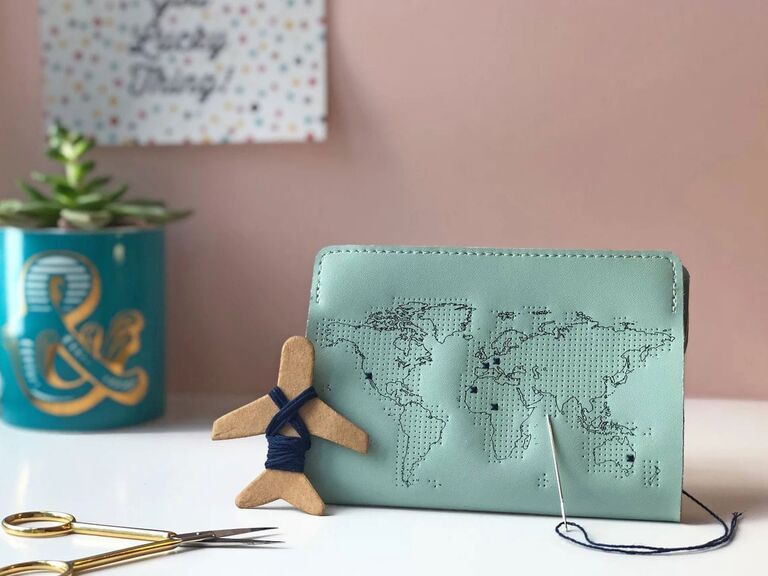 Talk about a unique daughter-in-law gift! This genius passport cover comes with thread so she can stitch her way around the globe pattern as she checks destinations off her travel bucket list. It's a really thoughtful gift for your daughter-in-law on the wedding day (so she can bring it on her honeymoon) or a sweet stocking stuffer.
3. For the Harry Potter Fan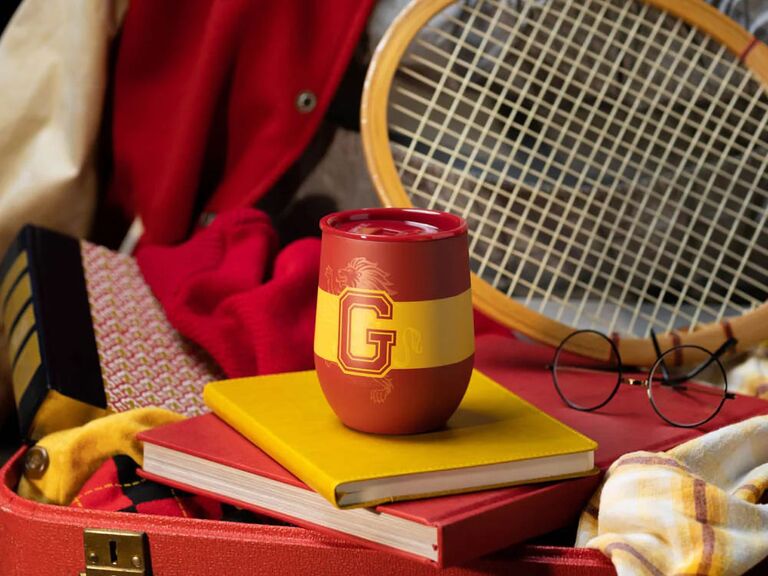 These cute stemless cups keep wine (or anything else) at the ideal temperature for hours on end. They're also way more durable than a regular glass and they're ideal for sipping outdoors or on the go. But that's not all: The insulated wine tumblers in Corkcicle's Harry Potter collection come in the style of each Hogwarts house: Gryffindor, Ravenclaw, Slytherin and Hufflepuff. Bonus points for choosing the one she identifies with most.
4. For the Seasonal Decorator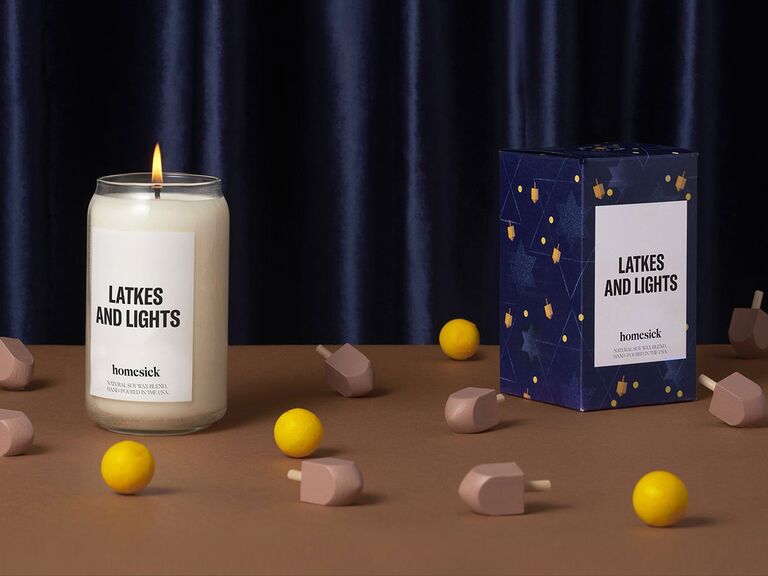 If she's super-into seasonal scents, flavors and motifs, she'll want to light one of these sweet candles from Homesick as soon as she unwraps it. The notes of baked apple, pound cake and vanilla in the "Latkes and Lights" candle are sure to inspire nostalgia, making this one of the best Hanukkah gifts for daughters-in-law. FYI: Homesick also sells Christmas options if you're wondering what to get your daughter-in-law for Christmas.
5. For the Caffeine Craver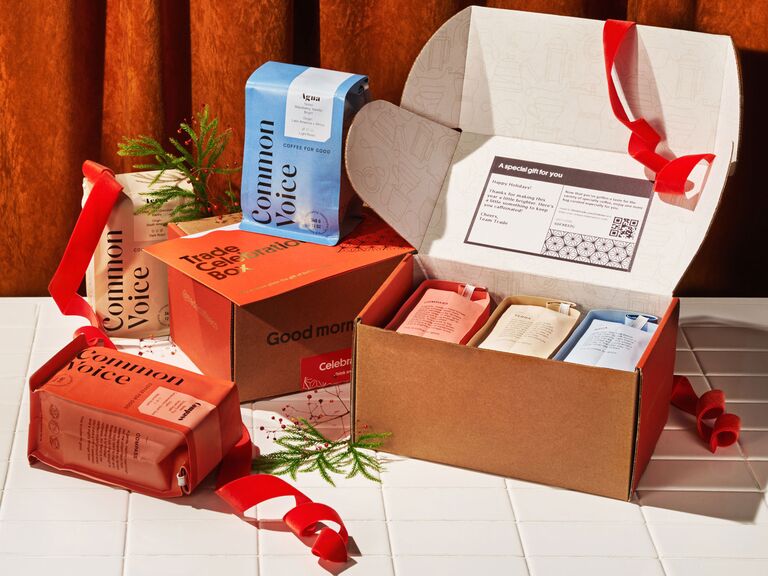 If she has a coffee-drinking habit, she'll smile at this creative daughter-in-law gift. The box includes three bags of ground or whole-bean coffee curated by Trade's in-house coffee experts. But that's not all: Once she receives the gift set, she can take an online quiz to redeem a fourth bag of delicious coffee tailored to her unique tastes.
6. For the Astrology-Obsessed Daughter-in-Law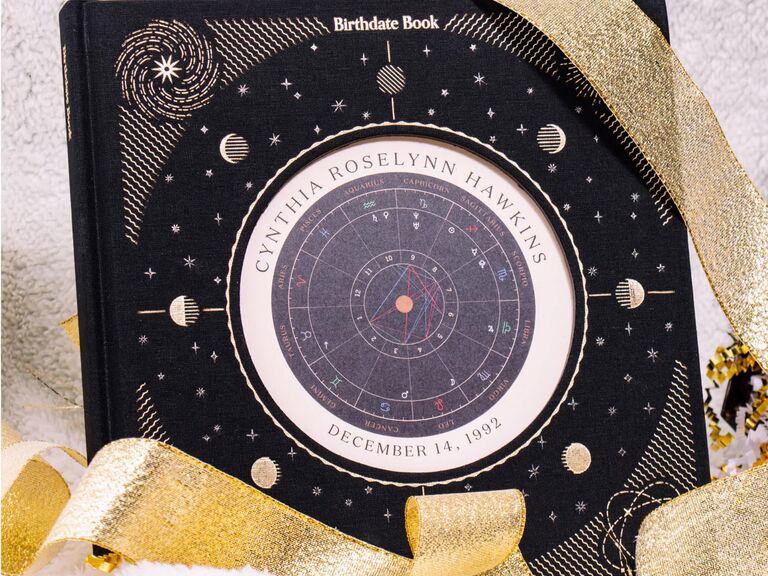 This personalized book is the ultimate present for anyone who strongly identifies with their zodiac sign and reads their horoscope on the regular. Sound familiar? If that's your DIL down to a T, consider your gift shopping done already. Each one-of-a-kind book is made to order with a beautifully illustrated birth chart and a detailed horoscope analysis. It's not just a good birthday gift for your daughter-in-law—we bet she'd appreciate this personal present at any time of year.
7. For Her First Holiday as Your Daughter-in-Law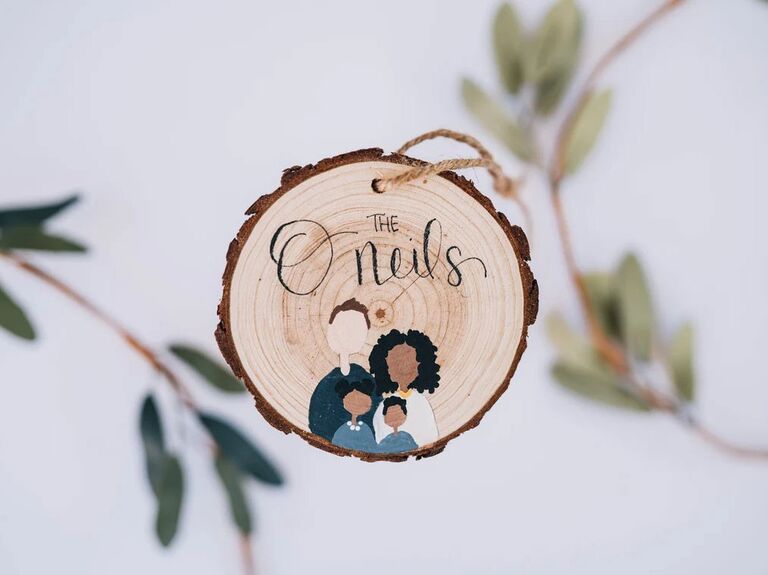 Almost all the gifts on this list work as Christmas gifts for your daughter-in-law, but here's an especially festive pick: a custom ornament bearing illustrations of her, her spouse and any pets or children they have. It shows just how happy you are to see their family unit blossoming. It's especially meaningful in celebration of your first holiday season as official in-laws.
8. For the Passionate Hostess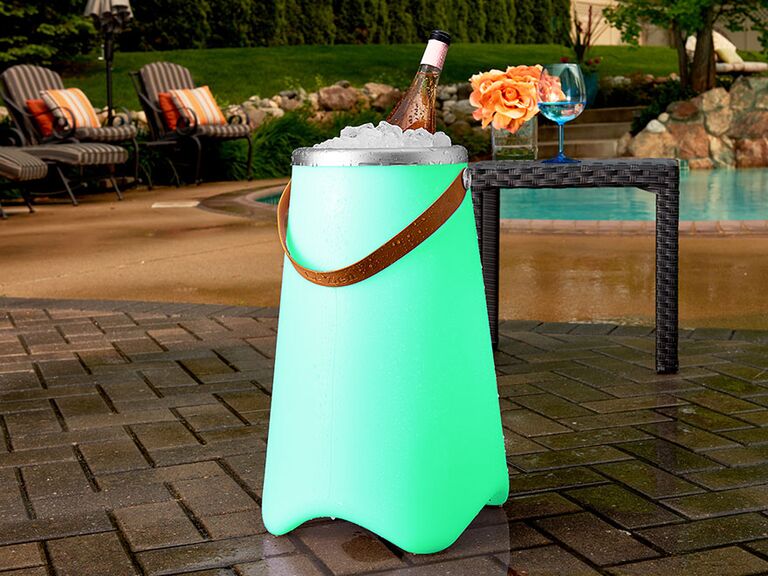 This one-of-a-kind product is a speaker, a cooler and a mood-setting LED lamp all in one. Basically, it's any frequent entertainer's new best friend. Your hostess-with-the-mostest DIL will be seriously impressed. And if it's a gift for a future daughter-in-law, don't be surprised if she shows it off at her bachelorette party.
9. For the DIL Who's Perfectly Polished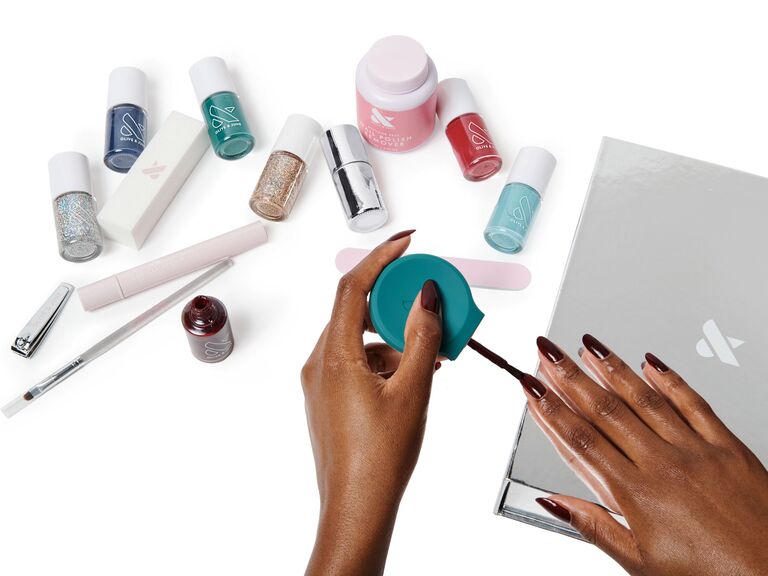 If she loves having fresh nails but can't always make it to the salon, your daughter-in-law will appreciate a gift set that has everything she needs to paint them at home. In it, she'll find six polishes of your choice, nail polish remover, a clean-up brush, nail clippers, a nail file, a nail buffer, a custom top coat and cuticle serum too. Trust us, your daughter-in-law will love getting such a practical present.
10. For the Soonlywed Daughter-in-Law
On the hunt for a sentimental gift for your future daughter-in-law? Whether it's an engagement gift, a gift for her bridal shower, a birthday present or something special for the holidays, any bride-to-be would be over the moon with a Maeven gift box. The brand's luxury bridal boxes are thoughtfully curated and beautifully presented. This one includes pretty hair clips, a cozy hat embroidered with "Mrs." in gold lettering, a handy tote bag and fuzzy socks with the messaging "Bride Vibes." It'll let her know just how excited you are for her to join your family.
11. For the Tea or Coffee Drinker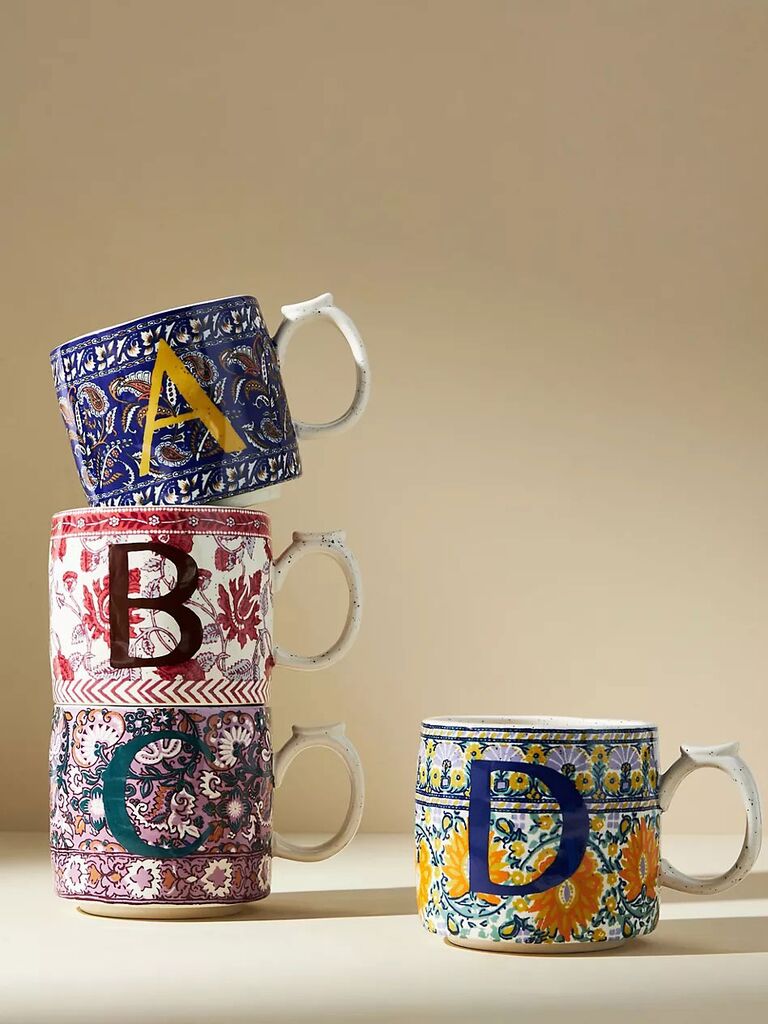 A personalized gift for your daughter-in-law is the perfect way to prove you value her as an individual, not just as your child's partner. This cool, monogrammed mug looks way more expensive than it is, which is always a win in our book. It's bound to cheer her up on dreary mornings.
12. For the Plant Mom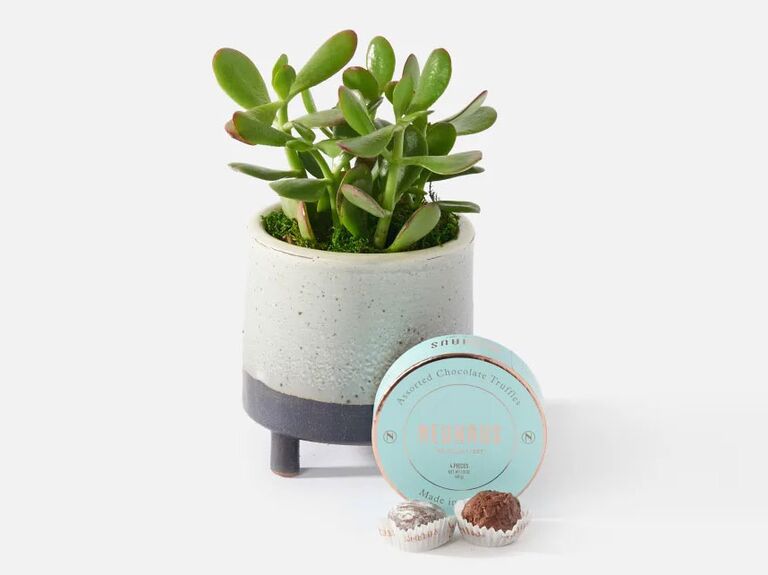 This vibrant green succulent is sure to spruce up her home or workspace. It doesn't need loads of extra care to flourish, and it's pet-friendly in case there are any fur babies to think about. A chic pot and miniature box of chocolates make it an extra-special gift idea for your daughter-in-law on her birthday, the holidays, Mother's Day or whenever. (Psst, get 15% off your order with our exclusive code: THEKNOT15.)
13. For the Actual Mom (Or Mom-to-Be)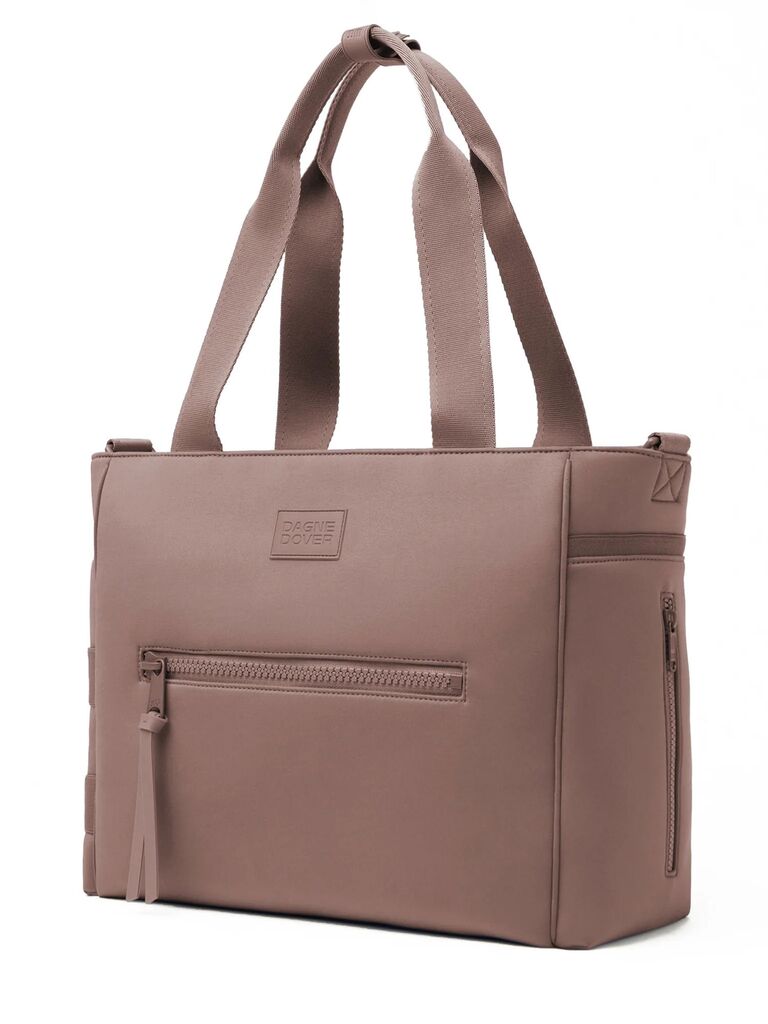 The best daughter-in-law gifts are actually useful, particularly when you're shopping for a new mom or mom-to-be. Diaper bags have had a serious makeover. If this Dagne Dover tote is anything to go by, we'd gladly add one to our everyday ensemble (kids or no kids). It's made to carry everything she needs in the most practical way possible. There's an insulated bottle holder, water-resistant washable zipper bag, mini travel changing mat and detachable leashes for keys and pacifiers. Plus, it comes with clips for attaching to a stroller and has a luggage sleeve that slides over suitcases. It might just be the ultimate Mother's Day gift for daughters-in-law.
14. For the Queen of Comfort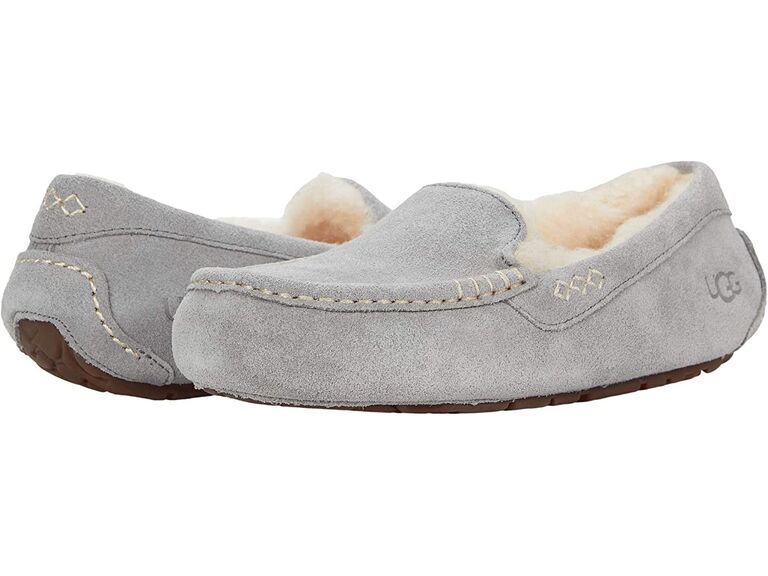 Can you think of a more luxurious gift for your daughter-in-law than soft wool and suede slippers? Getting out of bed on chilly winter mornings will be so much easier when she can step right into this cozy footwear. The outsoles are made from durable rubber, making them extra-practical for wearing around the house. What's not to love?
15. For the Sentimental Daughter-in-Law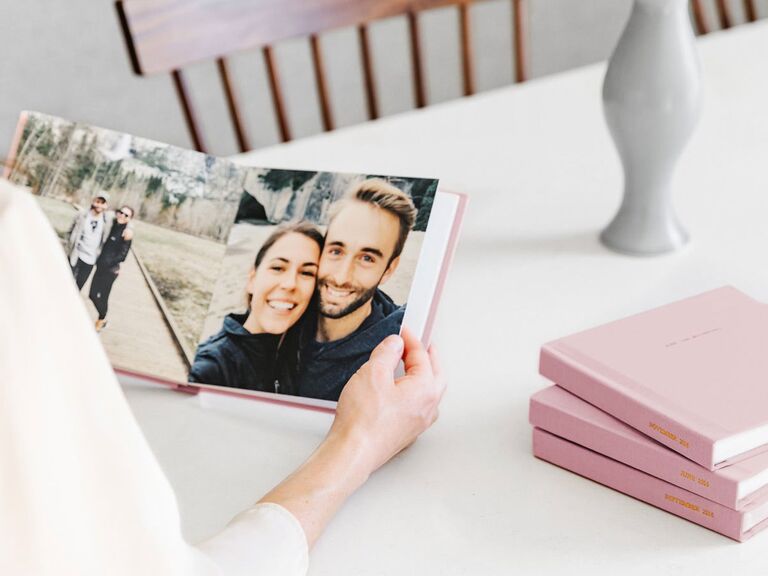 Is she always asking to see childhood pictures of her (future) spouse? Compile a photo timeline of your child's life so far—including special moments with your DIL and the rest of the family. It'll help her get to know her partner and her relatives even better. Some of our favorite photo books come from Artifact Uprising—the brand has lots of pretty designs to choose from.
16. For the DIL With Timeless Style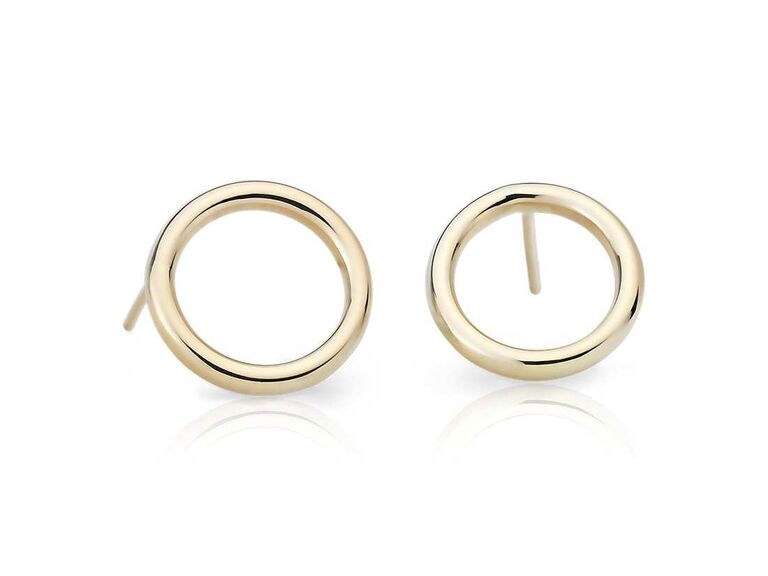 These gorgeous, minimalist earrings are a great daughter-in-law gift idea for the wedding day, Christmas, her birthday, you name it. That's because they're so effortlessly gorgeous and suited to a whole range of tastes.
17. For the Number-One Harry Styles Fan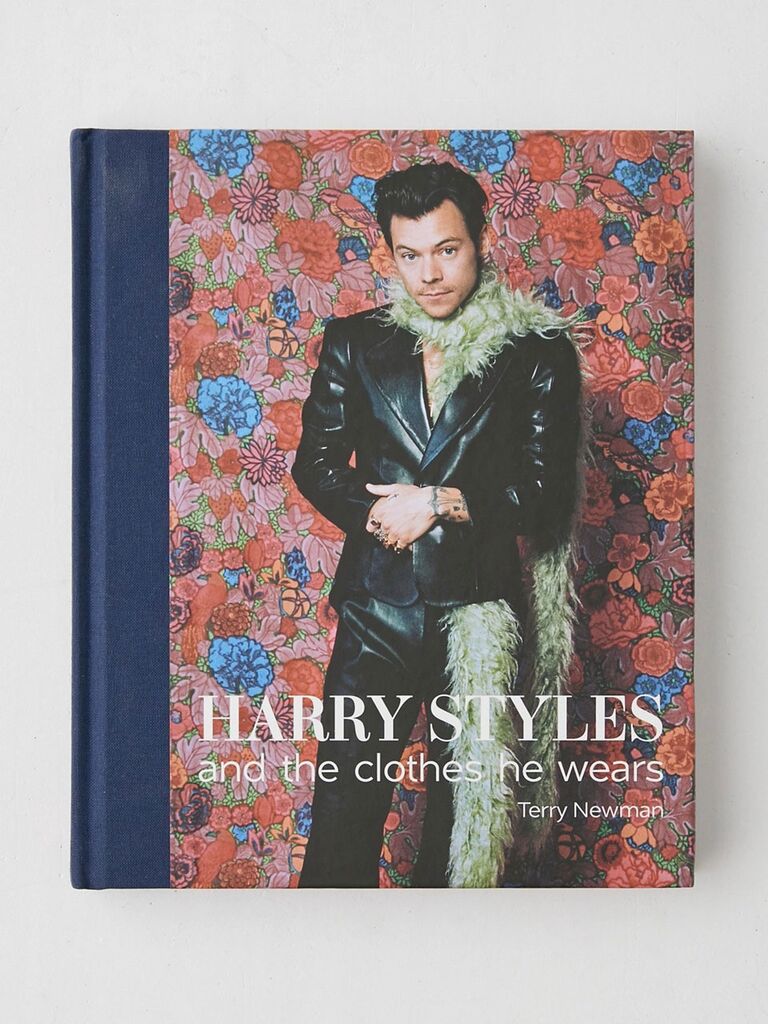 If she's a Millennial (or a Gen Z for that matter), she probably loves Harry Styles. While your DIL (who has a great taste in music, by the way) likely already has a selection of CDs, vinyl records or Styles-themed Spotify playlists, we bet she doesn't have a book inspired by the singer. The coffee table-worthy page-turner Harry Styles: And The Clothes He Wears by Terry Newman details the fashion icon's most noteworthy styling choices and the inspiration behind them.
18. For the Lady Who Lounges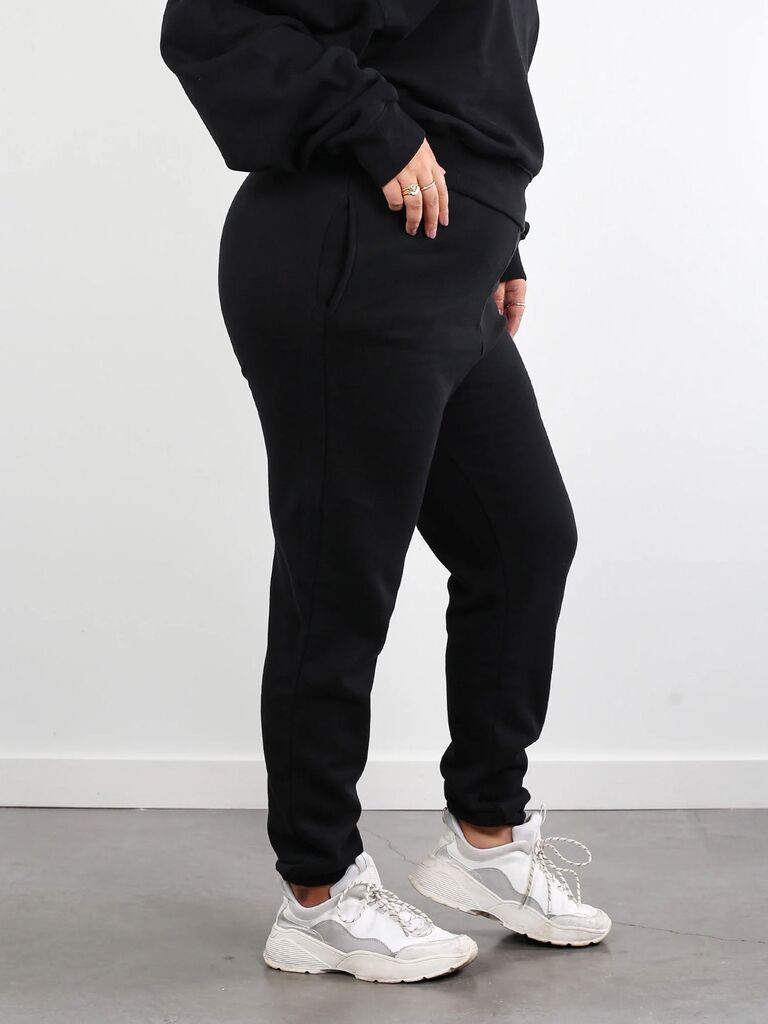 Give your daughter-in-law the gift of comfy Sunday mornings and she'll love you forever. From the amazingly cozy fabric to the slightly oversized fit, these staple "Best Friend" sweatpants really will become her new BFF. They're the perfect accompaniment to low-key weekends filled with good food and favorite movies.
19. For the Beauty Queen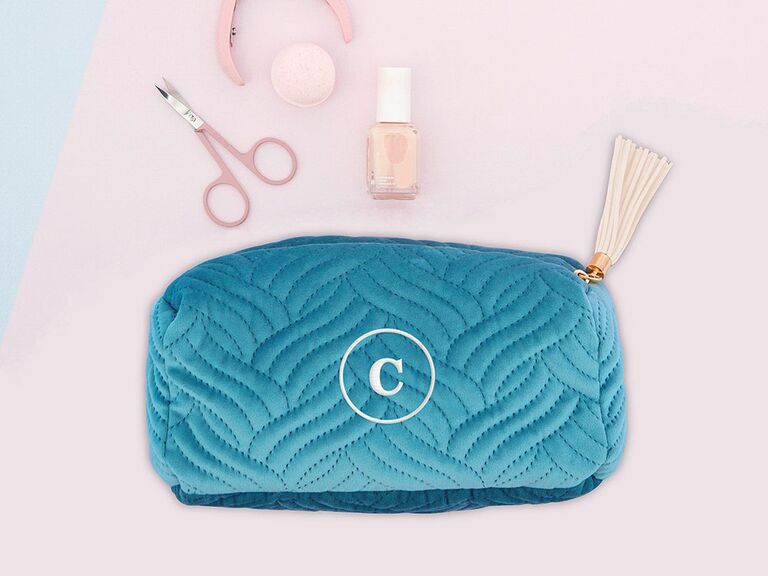 Toiletries can get out of hand fast, so chances are if she has a lot of products, she'll appreciate a new makeup bag. Our very own The Knot Shop carries a few different styles, including this luxe faux-velvet bag. It can be monogrammed, which makes it a good personalized gift for your daughter-in-law.
20. For the Candy Lover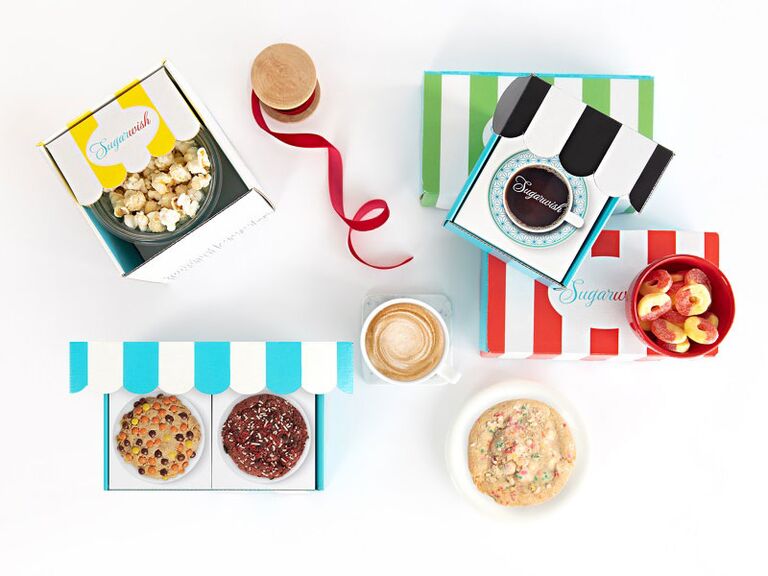 Looking for a "just because" gift to give to your daughter-in-law? Here's an option that's equal parts delicious and cute! A Sugarwish gift card lets her choose her own favorite treats from a selection of cookies, candy, savory snacks and even dog treats for any four-legged friends. You get to choose the size of the gift box and add an on-theme e-card to reflect the season or occasion. From there, you can email your gift, share it with your DIL via text or social media, or print it at home.
21. For the DIL Who Appreciates a Pop of Color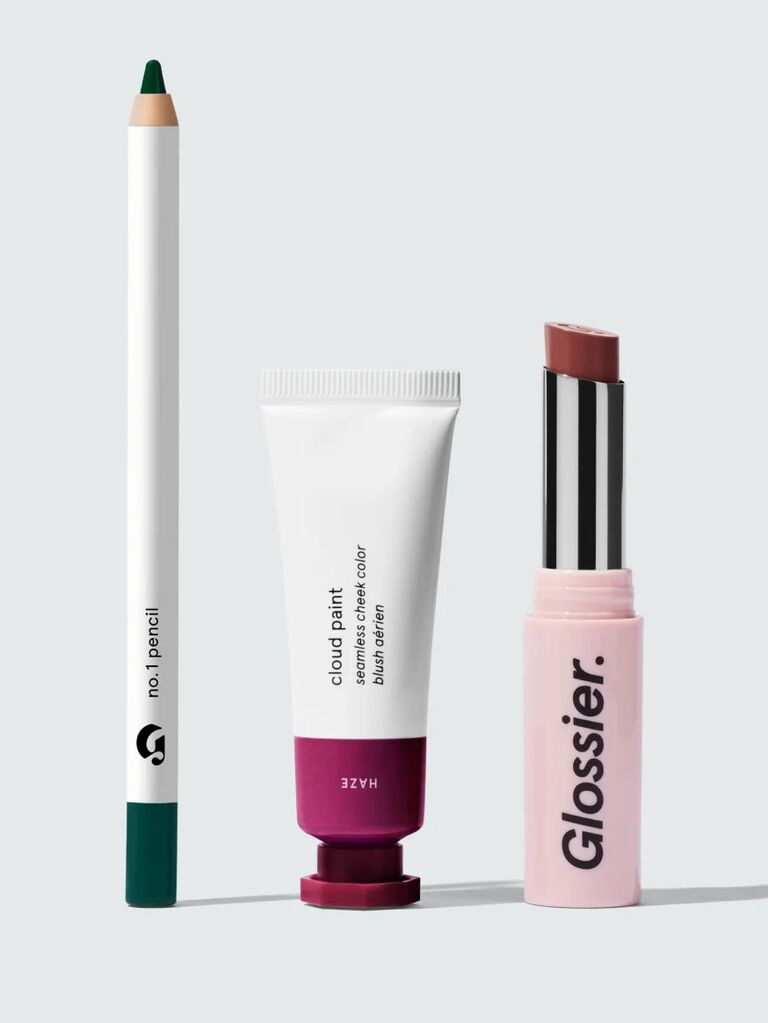 When it comes to beauty products, Glossier has something for everyone. The site's makeup and skincare has a dedicated following, and it's easy to see why. Does your kid's S.O. always make an effort to brighten up the room? Anyone with a colorful sense of style will appreciate this gift set that includes everything she needs to give her eyes, cheeks and lips a splash of color.
22. For the Uber-Organized Daughter-in-Law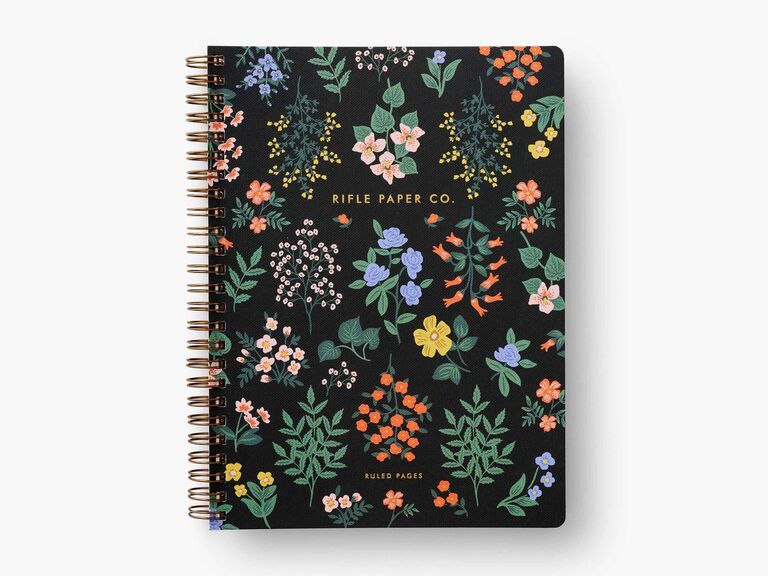 Paper goods are go-to gifts for future daughters-in-law planning their weddings. But even if she's long been married, she'll thank you for this chic notepad. It can help her keep track of her to-dos, grocery lists and more.
23. For the DIL Who Deserves Some Downtime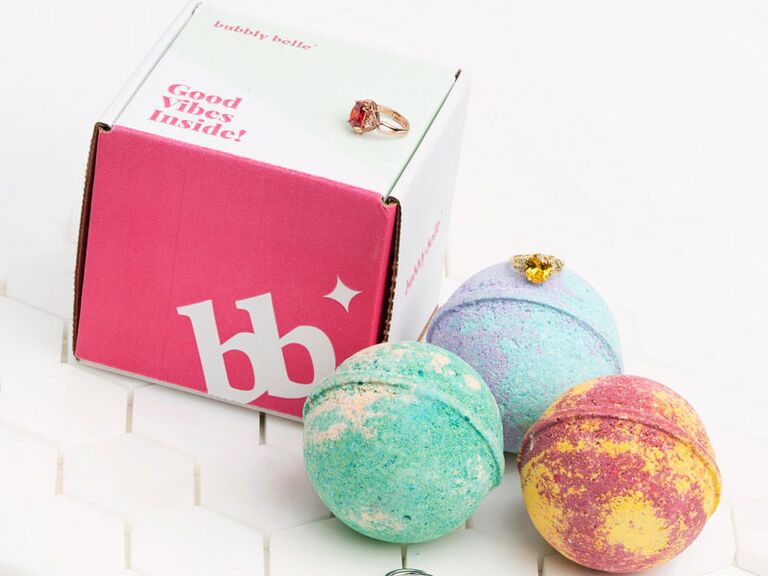 Is she always running around making sure everyone else is looked after? Get a daughter-in-law gift that encourages her to take a step back and enjoy some me-time. Bath bombs might not be the most innovative idea, but they're a classic for a reason. Honestly, who doesn't want a soak in the tub after a long day? And when there are bath bombs involved, it's even better. This cute gift set from Bubbly Belle lets you mix and match a choice of three bath bombs made with relaxing essential oil blends. Add this one to the list of unbeatable Hanukkah or Christmas gift ideas for your daughter-in-law.
24. For the Dreamer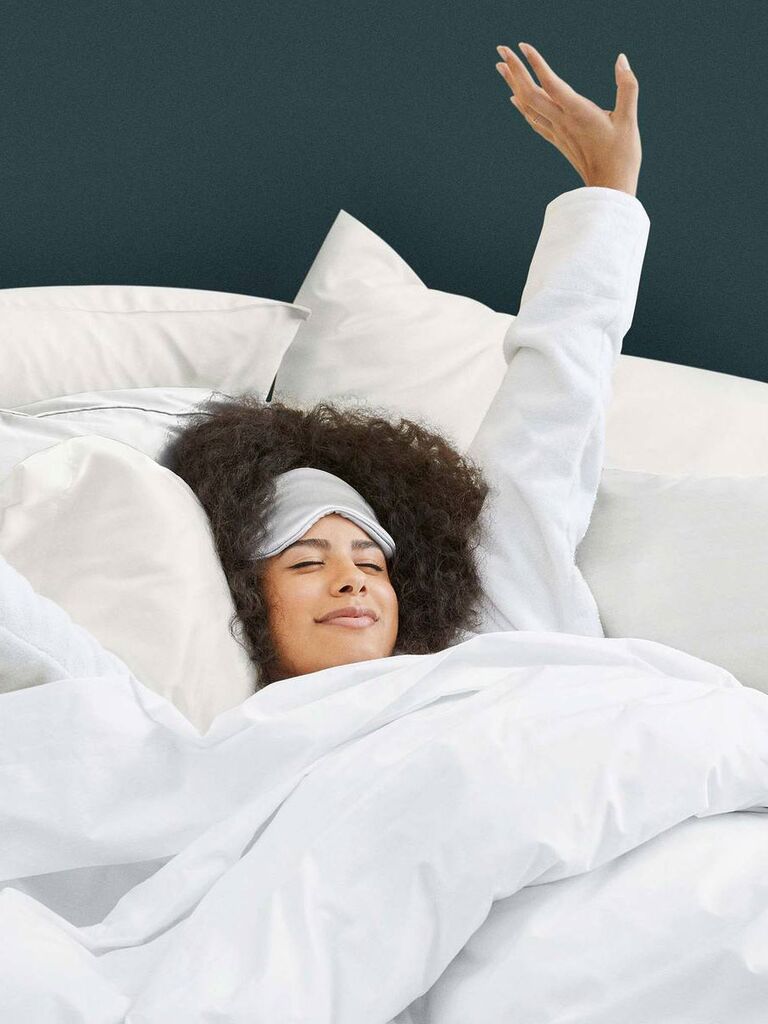 Some of the best gifts for a daughter-in-law are ones that solve a problem she doesn't even know she has. A cooling silk eye mask is a little luxury that's sure to elevate your DIL's sleep schedule. It's also an ideal gift if she travels a lot, and will make planes and trains comfier. The elastic band makes sure it stays on throughout the night without feeling uncomfortable. If you want to go a step further, opt for an eye mask and silk pillowcase set for a daughter-in-law gift she'll thank you for.
25. For the Doer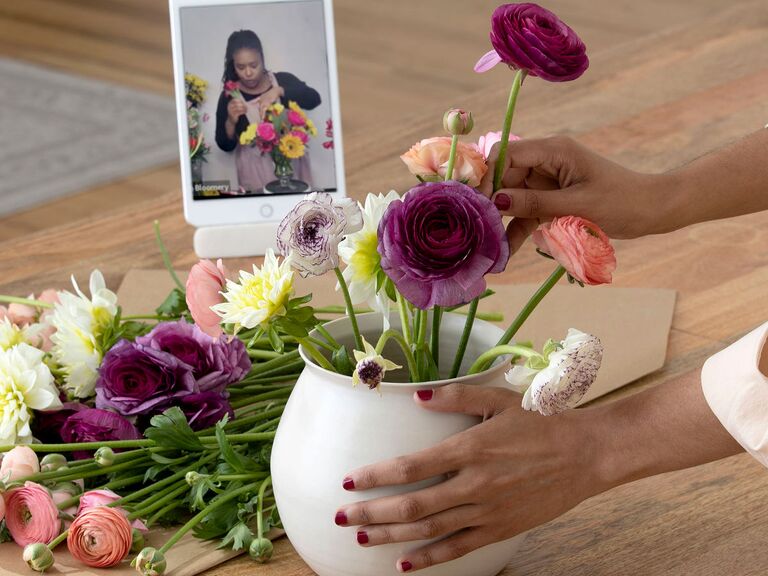 On the flipside, maybe your child's spouse has more of a get-up-and-go attitude. An Uncommon Experience is a great gift idea for the daughter-in-law who likes to learn new things or adores DIY. There are so many virtual classes to choose from, including flower-arranging, mixology, tarot-reading, painting, baking and more. Many of the virtual lessons also come with a physical component, from tools of the trade to cooking ingredients.
26. For the Always-Accessorized DIL
How adorable is this tiny metal dinosaur? Instead of picking up yet another piece of jewelry for the daughter-in-law who already has plenty, consider giving her somewhere to store it all. This funny ring holder will add a playful element to her nightstand or dresser. Shopping for your daughter-in-law-to-be? It's the perfect place to keep her engagement ring safe.
27. For the Daughter-in-Law Committed to Self-Care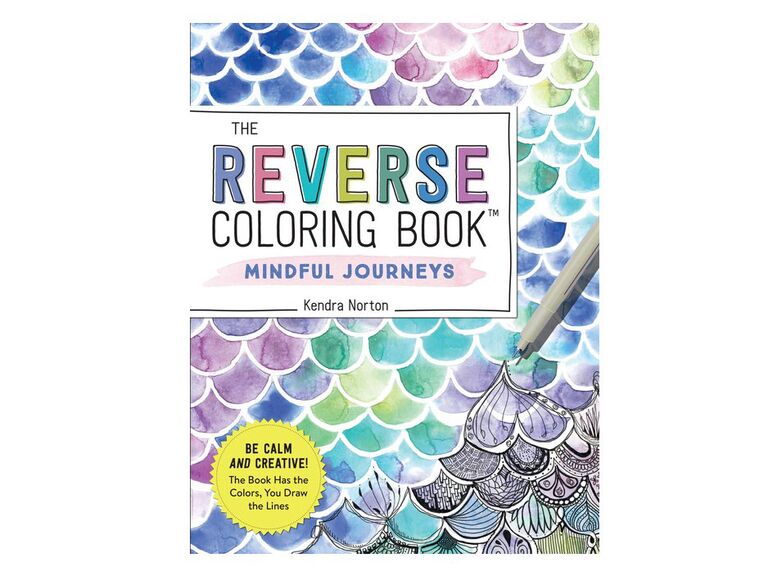 Searching for smaller gift ideas for your daughter-in-law? This delightful reverse coloring book will give her hours of fun and relaxation. But it's not your typical coloring book. This creative alternative already has the colors—instead, she draws the lines. Psst, if you're looking for Christmas gift ideas for your daughter-in-law, this is a cute stocking stuffer.
28. For Your DIL on Mother's Day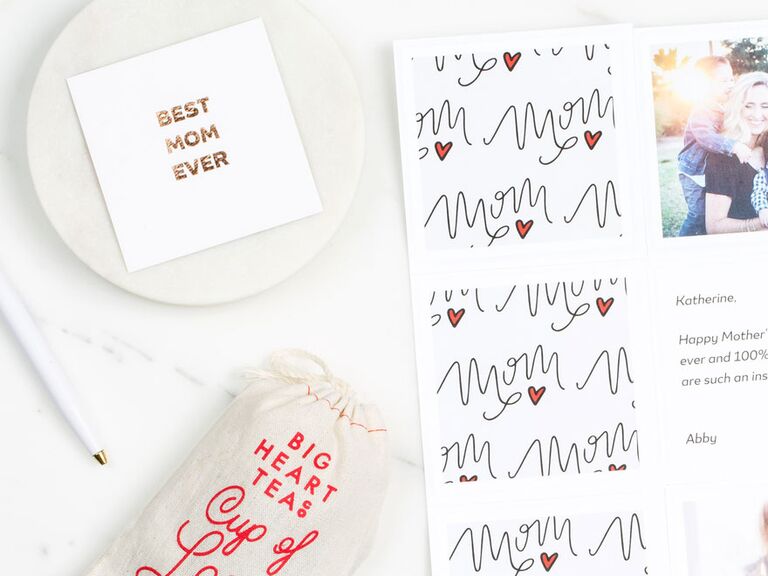 Searching for a Mother's Day gift for your daughter-in-law? Whether it's her first ever Mother's Day or her 15th, Greetabl has you covered. Choose your favorite design for the gift box, then customize the inside with photos and a message of appreciation for all her hard work. A card calling her the "Best Mom Ever" is the perfect finishing touch, though there are plenty of other pocket-size gifts you can stow inside instead.
29. For the Gossip Girl Stan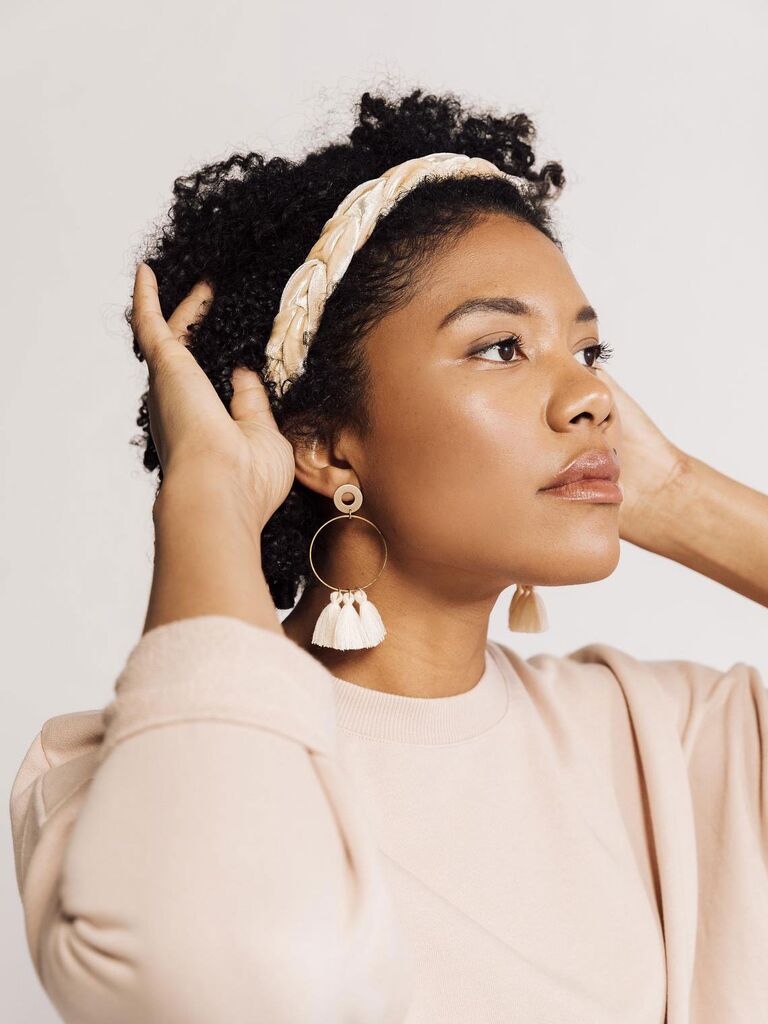 Serena who? Let your daughter-in-law embrace her inner Blair Waldorf with this chic braided velvet headband. It'll upgrade even the most casual of looks, and is soft and stretchy enough for her to wear all day long.
30. For the Daughter-in-Law Who Cooks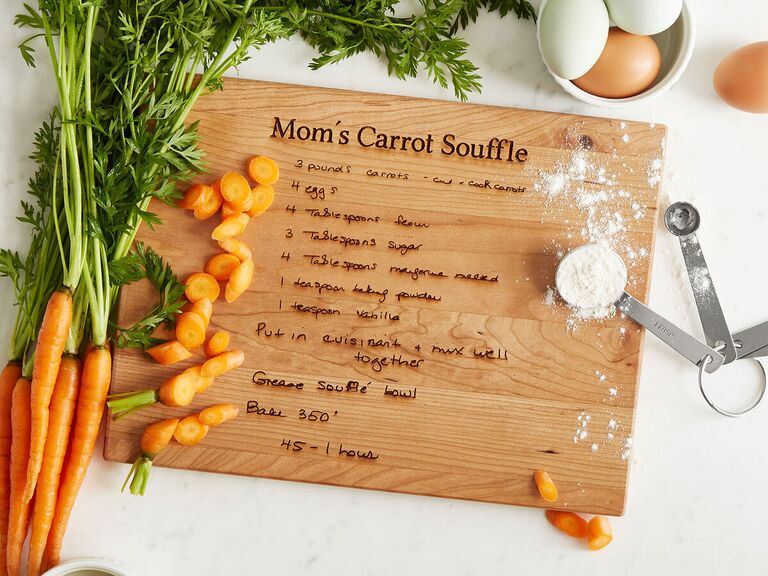 Pass on your famous recipe for sugar cookies or French onion soup by having it etched on a cherry wood chopping board. The recipe can even be transcribed in your own handwriting, making it all the more special.