Don't Be Shy! Here Are the 14 Best Sex Toys For Beginners
Try something new tonight with these first-time-friendly finds.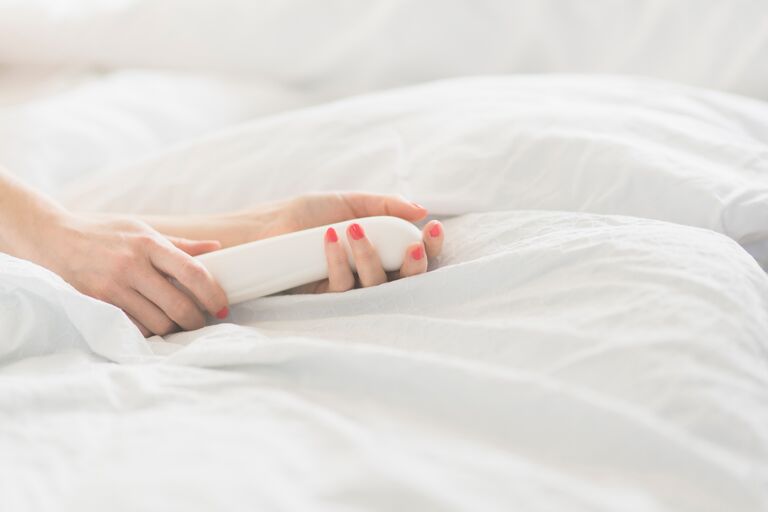 Photo: Westend61 | Getty Images
We have included third party products to help you navigate and enjoy life's biggest moments. Purchases made through links on this page may earn us a commission.
Everyone has to start somewhere, whether it's cooking (thank you, Instant Pot), wedding planning (kick it off by exploring our wedding vendors!) or sex toys. And, as far as that final category is concerned, the ideal place to start is with the best sex toys for beginners below.
An important tool in learning what feels good on your own body (as well as on a partner's), sex toys should be accessible and non-intimidating for all—and shopping for them should be a similar experience. Thus, we've curated a selection of the best sex toys for beginners that'll help newbies out there begin building a collection of easy-to-use pleasure products designed to amp up their pleasure in bed. From anal toys for beginners to first-time vibrators, these approachable products are perfect for the curious.
Below, see and shop 14 of the best sex toys for beginners. Plus, get the 101 on sexual wellness products so you can become a sex toy shopping pro in no time.
In this article:
What are the different types of sex toys?
Dildos! Vibrators! Anal plugs, oh my! The different categories of sex toys could be seen as overwhelming—but we're here to break it all down. As Dr. Jenni Skyler, PhD, LMFT and CST, an AASECT-certified Sex Therapist for AdamEve.com explains, "Sex toys come in many categories, often compartmentalized by gender, couples and outside the box—a.k.a., kink."
"For women, toys break down further into those that insert into the vagina (dildos), those that vibrate on the clitoris (clit toys) and those that do both. For men, there are toys like male masturbation sleeves or penis rings that can double for couples," says Dr. Jenni. "Couples can also enjoy outside-the-box toys—from simple things like dice or board games, all the way up to bondage kits, nipple clamps or fun role play outfits."
It all comes down to what you (or you and your partner) are after.
What features should you be looking for in your first sex toy?
As Lisa Finn, Marketing Director and Sex Educator at Babeland and Good Vibrations, explains, selecting your first sex toy is a personal choice. "If you're just getting started on your journey, think about what you want this toy to do for you," they say.
"Is this something you want to use solo or with a partner? Then, think about sensations that you enjoy: Do you want something for penetration like a G-spot toy or dildo, external stimulation like a clitoral vibe or stroker, or something kinky like a BDSM toy? In the same vein, consider the intensity of sensations for motorized or vibrating toys. Do you want something gentle and rumbly, intense and buzzy or deep and powerful?"
Finn recommends looking for a product that offers a variety of features or function intensities. "If you're not quite sure what you like, that's totally okay!" they encourage. "Try a product that has a variety of settings or toys that can have multiple uses, so you can discover what feels best."
"An internal vibrator can always be held and used externally, a wand vibrator can double as a back massager [and] a vibrating cock ring can be hand-held or worn around the fingers," Finn notes. "Using toys is a great opportunity to explore new sensations, so get creative!"
The Best Sex Toys for Beginners
With that advice in mind, let's get exploring. Below, find dildos for beginners, vibrators, anal plugs and more—all of which are appropriate for a first-timer.
Ollie Wand Vibrator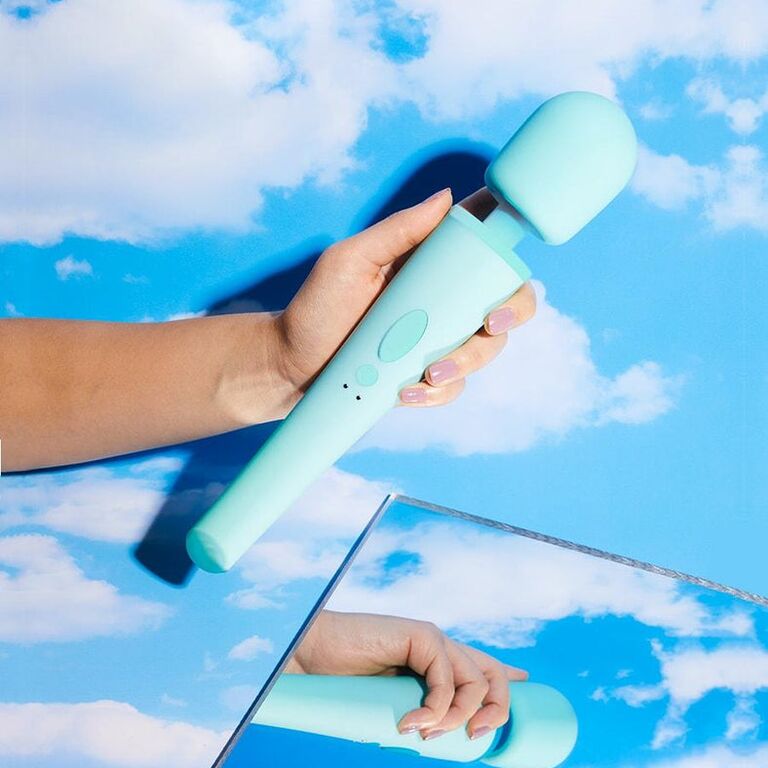 Wand vibrators are a tried-and-true fave, thanks to their ease of use and the über-powerful vibrations they offer. This model from Unbound Babes, a queer-operated and female-founded sex toy shop, delivers see-stars vibes—so start slow on the multiple speeds. (Unbound Babes also recommendes first trying the Ollie over a thin sheet or layer of clothing if you're particularly sensitive.) Then, once you discover a setting that's comfortable, let this waterproof and rechargeable toy take you over the edge.
Why It's Great for Beginners: The straightforward design of wand vibrators makes them an excellent select for first-timers.
Notable Review: "This thing is powerful! That being said, the low settings are quite gentle, so there's something for everyone. I've actually been using it as a back massager, too, and it's excellent! Excited to get to know Miss Ollie a little more. My only hangup is how big it is! It doesn't fit in the toy bag—but its size does deliver power."
The Demi Wand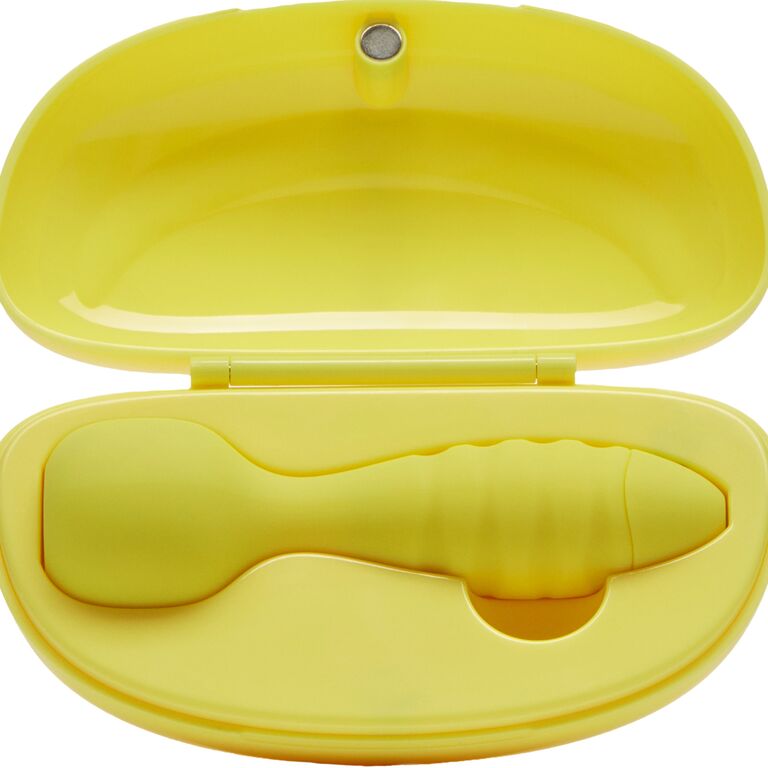 Most traditional wand vibrators tend to be on the larger side—so if you're looking for something more portable, less obtrusive or more discreet, look to the Demi Wand from Bellesa. Fully waterproof and made from non-porous and body-safe silicone, it's much quieter than full-size wand vibators and is rechargeable via its USB-compatible carrying case.
Why It's Great for Beginners: Made with first-timers in mind, the Demi Wand is designed to be more accessible and get people more comfortable using sex toys.
Notable Review: "I have never given a sex toy a 5/5. There's always been something missing for me—but after deciding to treat myself, I bought the Demi Wand. I wasn't expecting much, because reviews tend to be biased or over-the-top. But OH. MY. GOD. This is the better than advertised. The flexibility of the wand handle is a godsend, the settings are not at all repetitive and they hit just right. I was BLOWN away by this product. I've already told my friends about it."
Jix Vibrator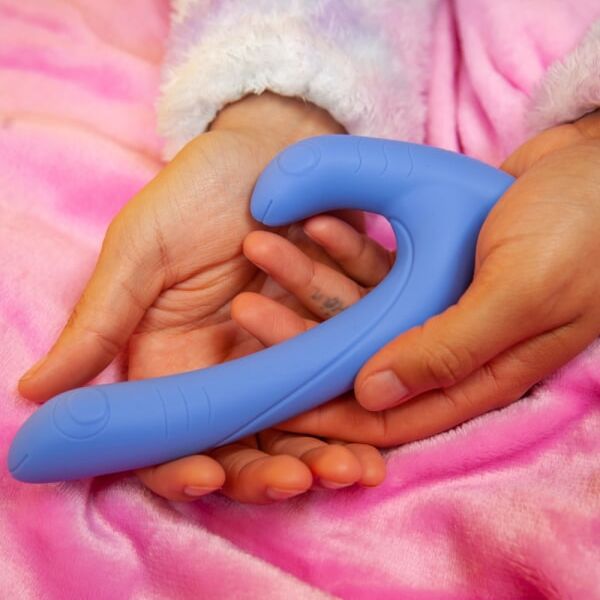 "I love a toy where you can get creative, and the Jix Vibe was designed with that exact purpose in mind," says Finn of this expert-recommended vibrator. "Jix's unique double-ended shape is great for getting dual stimulation to the clitoris and G-spot (like a Rabbit-style vibe), or the perineum and the prostate. You can also use the shorter arm as a handle for your partner to take the reins or for a better grip during solo play."
Why It's Great for Beginners: Designed to be used in a multitude of ways, solo, with a partner and by any gender, the Jix Vibe is pretty much limitless.
Drop Massager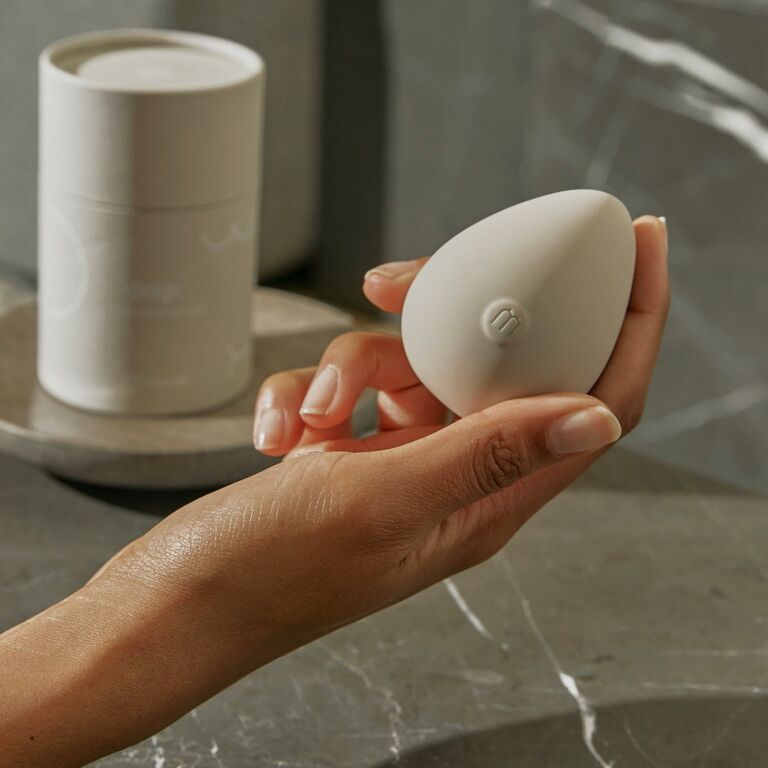 With a clean, minimalist aesthetic, this massager knows no bounds or gender—it can go anywhere externally and be used by anyone. Ergonomically designed, its egg shape fits comfortably in hand and it totes three vibration speeds. Made with 100% platinum-grade silicone, it's also both phthalate and latex-free.
Why It's Great for Beginners: It can be used anywhere externally, providing plenty of opportunity for exploration of new erogenous zones.
Notable Review: "This product is so easy to hold and the shape is easy to move around your body. Its powerful little motor can take you to new levels in satisfaction, [and] it's the only device that has provided me with intense pleasure…within five minutes."
Fin Finger Vibrator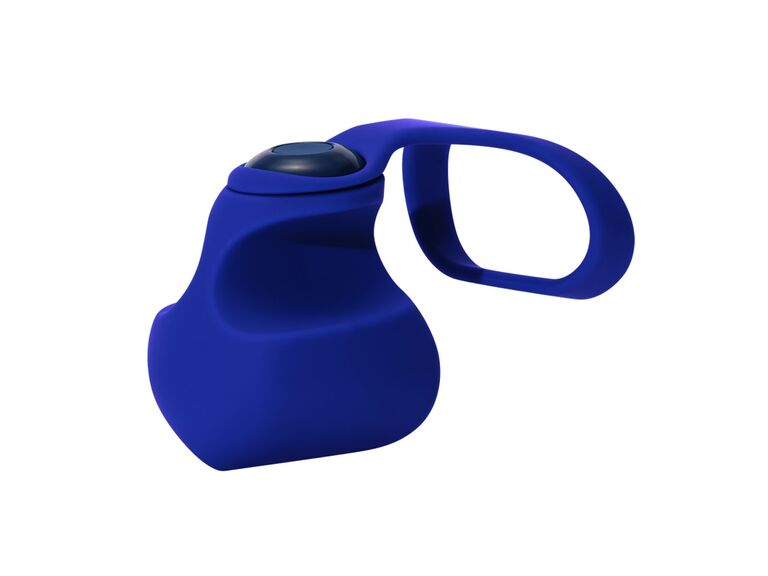 Small in size and easy to use, Dame's the Fin vibrator is a toy designed to be worn around your or a partner's fingers to deliver teasing vibrations to wherever you lay your hands. Constructed from medical-grade silicone, it features multiple patterns and intensities, plus an hour and a half battery runtime.
Why It's Great for Beginners: If you're used to masturbating with your hands, using the Fin vibrator will feel extra intuitive.
Notable Review: "I love that this is unobtrusive and so easy to hold and makes it easy for my husband to 'steer' it during intercourse. It's also sexy because it feels like an extension of your fingers instead of an inanimate object."
Dip Basic Vibrator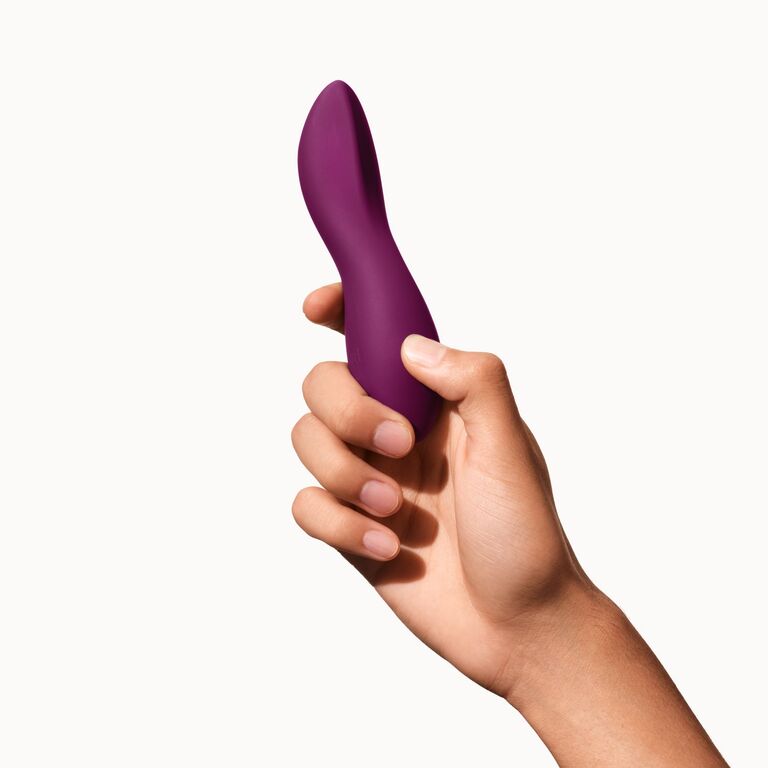 Dame deems thier Dip vibe as the ideal first-time vibrator—and there's certainly a lot to love here. With its one-button control and versatile design, it's simple to operate and can be used externally and internally. Plus, its five vibrational speeds are whisper quiet if you're looking for something discreet.
Why It's Great for Beginners: One of the best vibrators for beginners, its versatility offers the opportunity to explore what feels good on your (or a partner's) body.
Notable Review: "Incredible. Never wanted to resort to a vibrator, but this one is not intimidating at all and easy to use. I'm in my 60's and never had experienced an orgasm before. Since getting Dip, I've had three very pleasurable orgasms. The texture is inviting and the size is perfect."
Nudge Anal Plug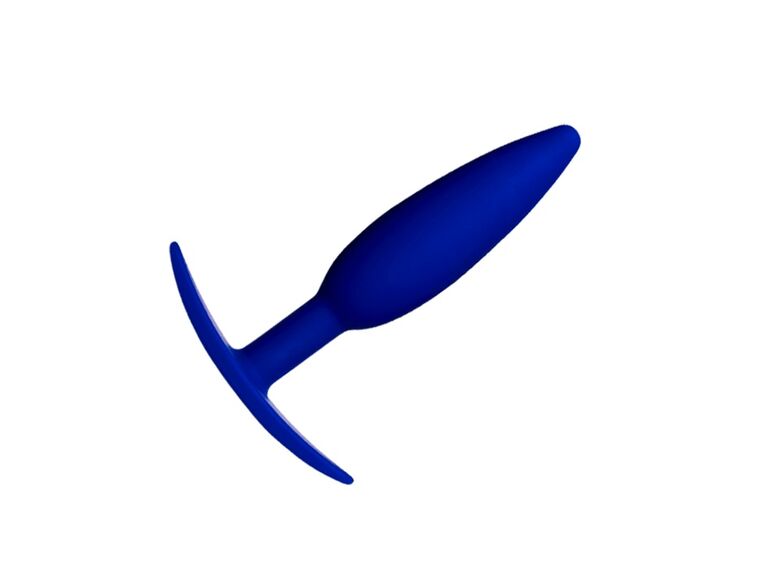 For those curious about exploring anal play and anal toys for beginners, the Nudge is a anal plug that measures in at a comfortable 1.3-inch at its widest with 4.25 inches of insertable length. Made from 100% medical-grade silicone, it features a slightly flexible curved base. (Remember to use a water-based lubricant!)
Why It's Great for Beginners: Thanks to the Nudge's approachable size, it's a great starter plug.
Notable Review: "I've been interested in butt stuff for awhile and was very nervous. At first, this seemed very large but goes in so so easy—and the pamphlet they include for first timers was so helpful and made me feel more comfortable using Nudge!"
Happy Rabbit Cock Ring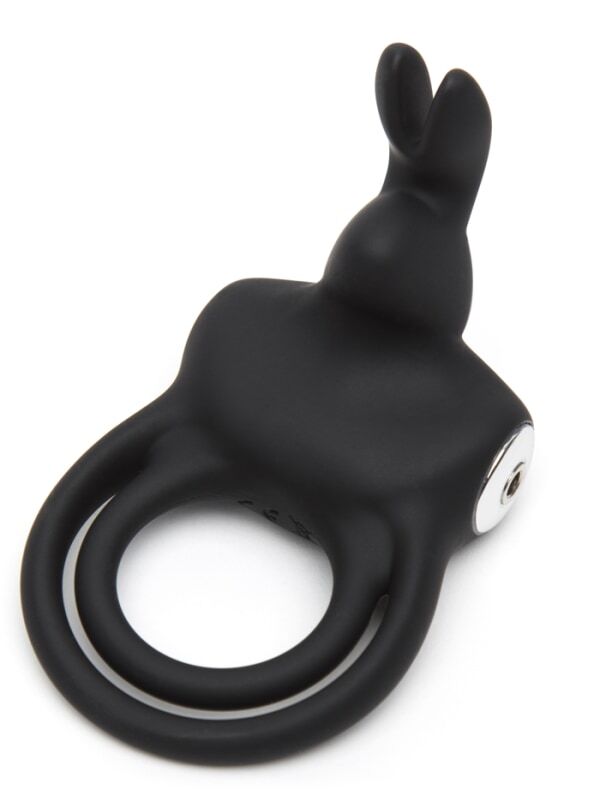 Another toy that's earned Finn's stamp of approval is the Happy Rabbit Cock Ring. This silicone penis ring is outfitted with vibrating bunny ears that boast three intensity speeds and nine patterns to provide stimulation to both partners. "The vibrating ears add extra sensation to your play when they come into contact with the receiver's body (read: clit, rim of the anus) with each thrust," Finn explains. "You can also use the Happy Rabbit Cock Ring as a hand-held vibe and explore the sensations of the fluttering tips against hot-spots like nipples or wherever else you may love external stimulation."
Why It's Great for Beginners: Both fit and functionality are straightforward, and we love that it provides simultaneous pleasure.
Notable Review: "Our first toy, so we were a little nervous. It's simple, fits easily and doesn't move around. Plenty of different vibrations to experiment with. We are very satisfied. Extremely discreet shipping was very welcome."
plusOne Bullet Vibrator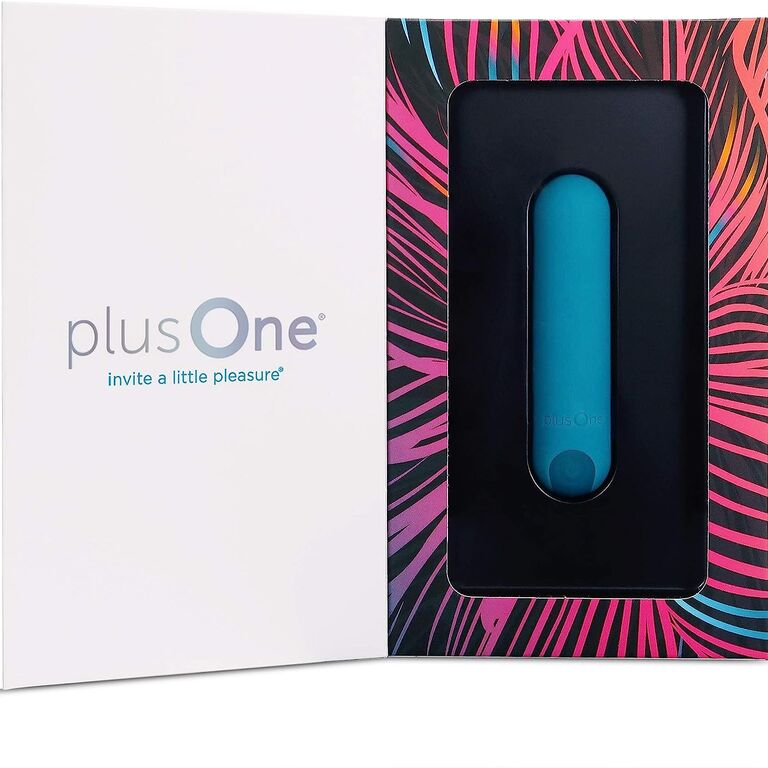 It doesn't get much more streamlined than a bullet vibrator. These tiny little vibes are ultra-discreet, portable and can provide stimulating vibrations wherever you need them. What more do you need? Available on Amazon, this beginner sex toy clocks in at under $15, is fully waterproof and USB-rechargeable.
Why It's Great for Beginners: Its 10 vibration settings proves you can pack plenty of power in a petite package.
Notable Review: "This was my first toy and I can't describe how wonderful it is. Battery life is amazing, settings are amazing and the size is amazing—not to mention the price!"
Eve's Fetish Dreams Beginner Bondage Set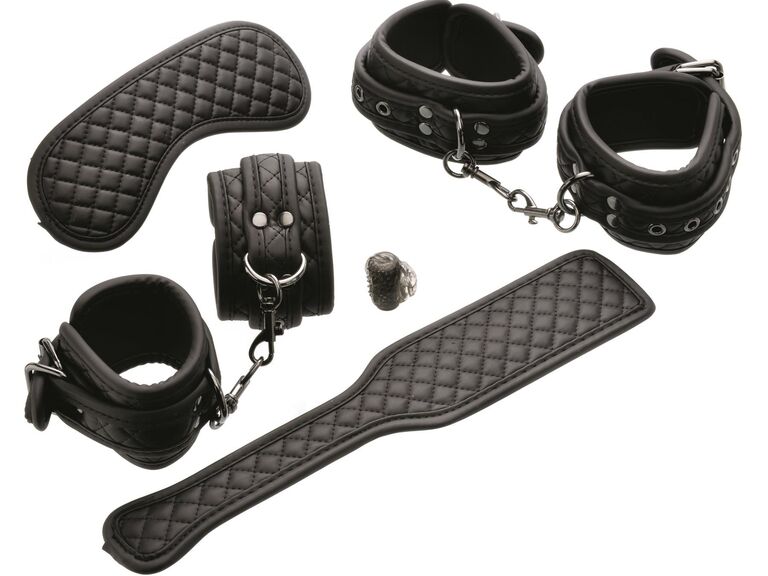 Dr. Jenni spotlights this bondage set that makes exploring kink less intimidating for curious couples. "It comes with many options for play, and keeps it soft and fun," says Dr. Jenni. Included in the set are wrist and ankle cuffs, a firm-yet-slightly flexible paddle, blindfold and miniature vibrator to tease and tantalize.
Why It's Great for Beginners: With four beginner bondage items, this set is an ideal starting point for exploring kinks (after communication, that is!).
Notable Review: "Durable products! The blindfold does have a small area by the bridge of my nose where I can see through, but everything is still awesome quality by far!"
Strapless Strap-On G-Spot Dildo Vibrator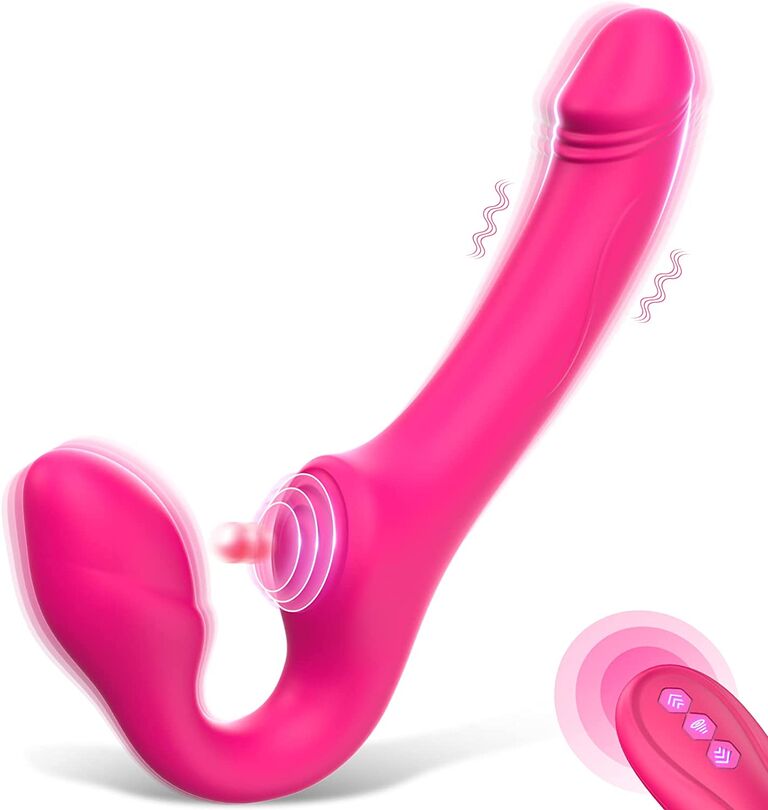 If you find a traditional, multi-piece harness set a little too intimidating—but are still interested in exploring this category of toys with your partner—consider a strapless strap-on like this highly rated option. So, how does it work? The shorter bulb end is held inside one partner, while they use the longer dildo end to penterate the other. It also features three motors for simultaneous vibrational stimulation to both partners.
Why It's Great for Beginners: It's thoughtfully designed to be more intuitive than a harness strap-on.
Notable Review: "Absolutely had a great time. The battery life last quite some time. The different settings and remote control makes it quite convenient. Great for beginners—we weren't expecting much out of it for the price, yet we're absolutely shocked with how much fun we actually had. The silicone is on the softer side so not as rough as most vibrators, which worked great for us. Highly recommend it and loved that it came in discreet packaging."
Lovehoney Rose Clitoral Suction Stimulator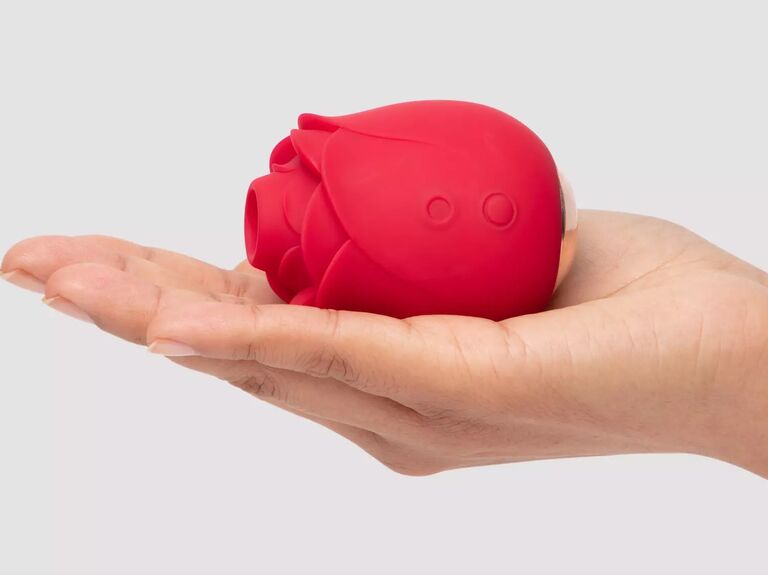 This adorable little beginner sex toy targets the clitoris with stimulating suction. And with 10 suction settings to choose from, it's bound to leave you rosy-cheeked. (Lovehoney also recommends slicking it with a water-based lubricant before use for an oral-sex-like feel.)
Why It's Great for Beginners: The targeted clitoral stimulation is designed to deliver out-of-this-world sensation, and the product's two-button interface is blessedly easy to operate.
Notable Review: "The toy itself looks pretty, like a piece of art. The feel is silky smooth to the touch and [it's] easy to handle. It finds the clit easily and hangs on for dear life. Within minutes the orgasm will hit and keep hitting till you lose your senses."
Eve's Slim Pink Pleaser Vibrator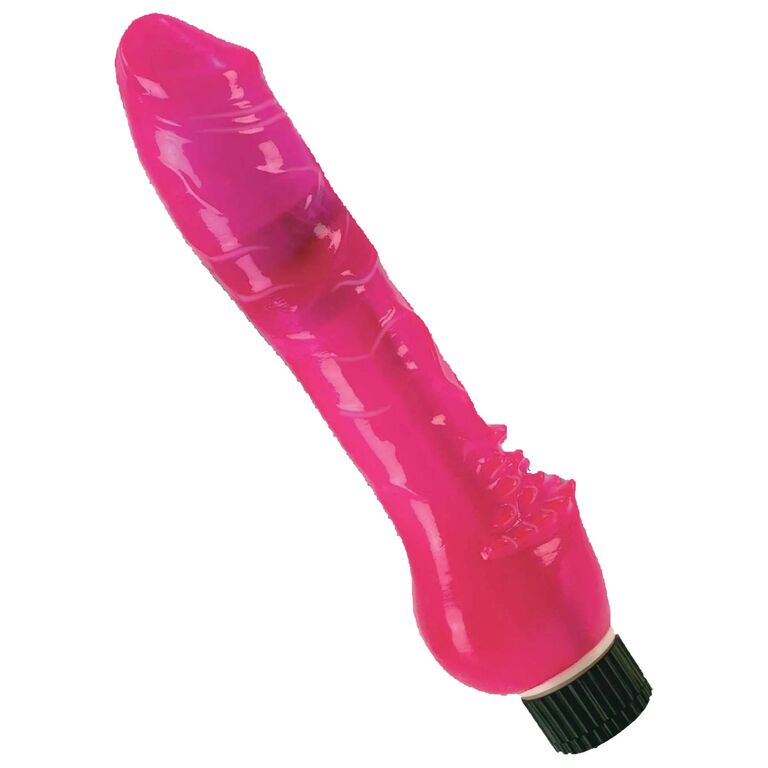 Another one of Dr. Jenni's expert-approved picks, this dildo was designed for more comfortable penteration for beginners. "It's slim, easy to slip inside and also vibrates for internal or external pleasure," says Dr. Jenni of the pink vibe. Fully waterproof and battery-powered, this baby also boasts a textured shaft and adjustable vibration speeds.
Why It's Great for Beginners: Its slim profile measures in at just one inch wide, deeming it an approachable dildo for beginners.
Notable Review: "This is my first ever toy and I can't say I ever really liked masturbating—but this changed [that]. I love when my boyfriend uses it on me, and it's even more fun to use myself. Perfect for a first timer, and the vibrations are just perfect! I love it."
Satisfyer Man 2.0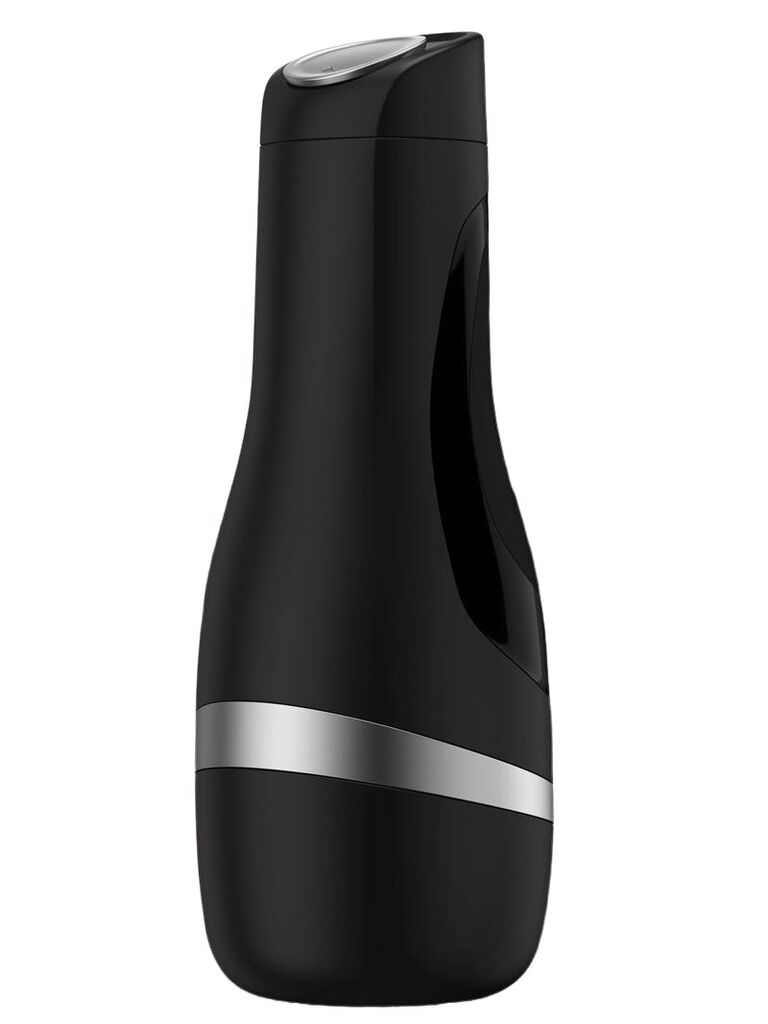 People with penises should consider this stimulating sex toy: Inside the Satisfyer Man 2.0, you'll find realistic skin-like material lining the interchangeable sleeve, plus an innovative inner pressure regulator that makes this mastubator a serious stand-out.
Why It's Great for Beginners: The Satisfyer Man 2.0 is designed to be nearly as intuitive as masturbating with your hand.
Notable Review: "I bought this for my partner and he absolutely loves it! I work mornings and he does nights, so it can get lonely. I've treated myself to cool toys but he's never had any before. It's super beginner-friendly and was a great way to open sex positive convos with my very vanilla love."