18 Waterproof Vibrators That'll Make Your Shower Extra Steamy
Splish splash, y'all...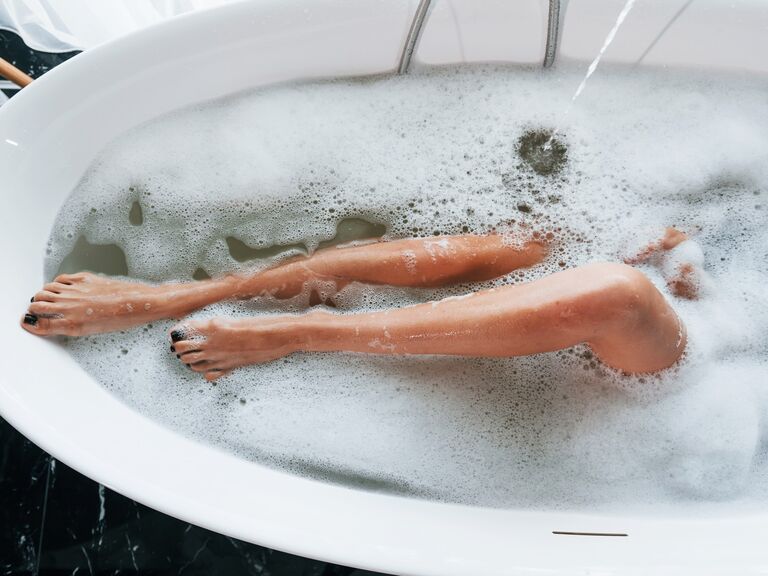 Photo: standret | Getty Images
We have included third party products to help you navigate and enjoy life's biggest moments. Purchases made through links on this page may earn us a commission.
POV: You're getting bored of having your sexy, solo self-care time in your bedroom. But what if we told you you don't have to stay confined to experiencing pleasure in the sheets? Enter waterproof vibrators.
The waterproof vibrator can be used in so many places—in a hot tub, in the privacy of your backyard pool (externally only if you're fully submerged, please!) and of course, we think they're best used as a shower sex toy. They're so versatile in how they can be used, and if you want an all-in-one toy option, a waterproof vibrator is solid choice in case you want to have some fun in the water.
You can truly take them anywhere and they're discreet, too. If you live with others, shower vibrators are a great way to get your pleasure on without worrying about the potential of a noisy vibe ruining the moment. Plus, like many other categories of sex toys, they can be used during partnered sex, too.
Experience a steamier sex session with our 18 favorite waterproof vibrator options below.
Waterproof vs Water Resistant, What's The Difference?
"When we hear the word 'waterproof,' we may simply believe that we can drop our favorite items into the water for however long we please for a splash of fun," Helena Lorimer, a sex-positive writer for luxury sex toy brand LELO says. "But this isn't always the case. There's a difference between a sex toy being 100 percent waterproof and one being water resistant."
The difference is in the seal. If a toy is waterproof, it will be sealed 100% with no possibility of water getting into it, even if it's underwater. If it's only water resistant, the vibe can only handle droplets of water but can't be fully submerged. The toy's packaging or website description should properly detail whether it is waterproof or water resistant, as well as include any specific limitations such as depth.
The Best Waterproof Vibrators
LELO Smart Wand 2 Medium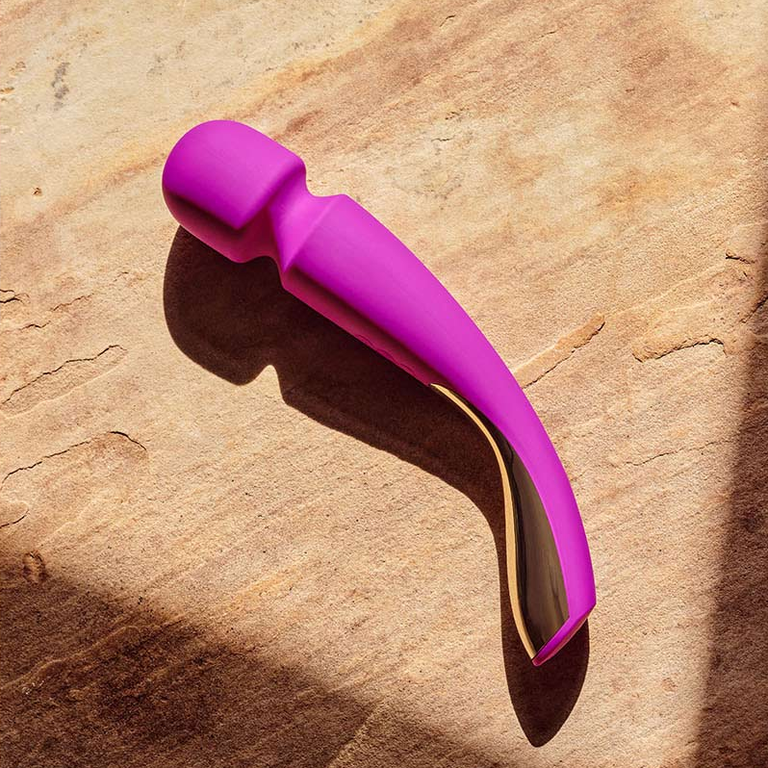 Shower sex is a fantastic way to introduce variety into your sex life, according to LELO's resident sex expert and therapist Casey Tanner. She recommends the Smart Wand 2 in either medium or large.
"Because shower sex and masturbation usually involve standing positions, the best vibrators for shower sex have longer, easy-to-use handles that allow you to reach the erotic zones more easily," Tanner explains, "Choose LELO Smart Wand 2, which combines the sleek shape and sensations of a vibrator with the accessibility of a massage wand for the ultimate relaxing experience."
Standout feature: This luxury toy can be used both as a full body massager, as well as a clitoral vibrator.
Notable Review: "The medium size makes this portable and easy to clean. It is lightweight but durable, and comes with all the modes to make for a fantastic time for you and/or your partner. Highly recommend!"
Womanizer Premium Clitoral Sucking Vibrator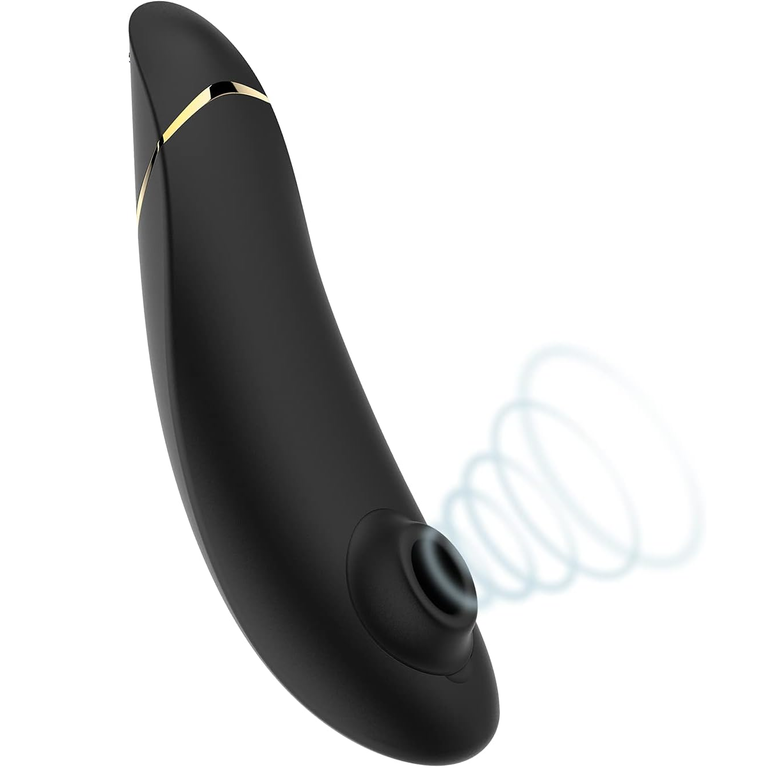 If you like a little suction, this toy is perfect for you. The Womanizer is made to be put on the clitoris, creating a suction that can do the job just right. It has 12 intensity levels and a function called autopilot, which allows the toy to change rhythms automatically. From the reviews, this one can be quite explosive, and you might just get messier than you imagine—making for the perfect shower sex toy.
Standout feature: Everyone's bodies are shaped differently. The Womanizer comes with different suction head sizes to accommodate all bodies.
Notable review: "Wow!! What on earth was that??!!!"
We-Vibe Tango X Powerful Mini Bullet Vibrator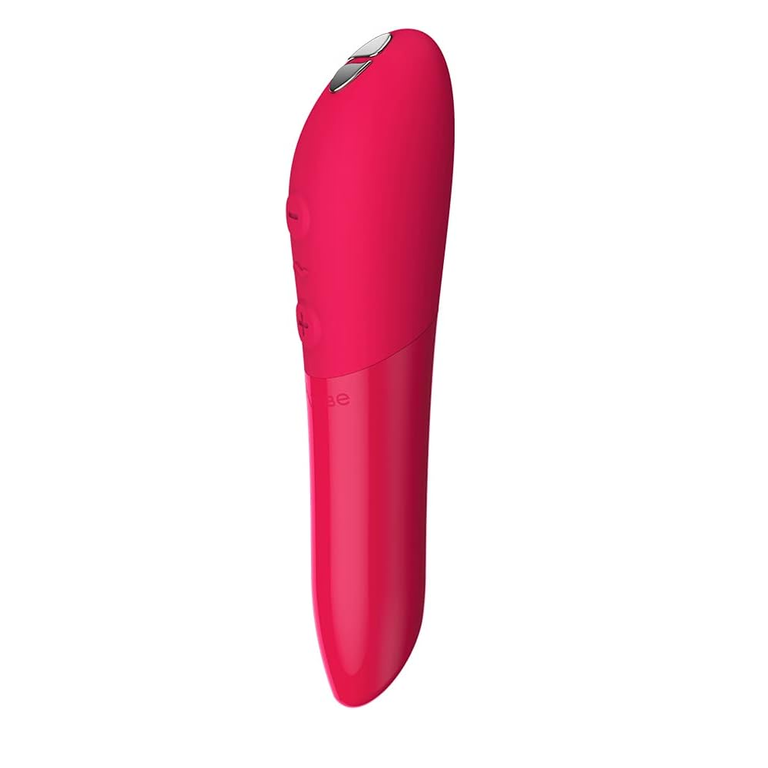 If you're looking for something tiny and easy to travel with, consider the We-Vibe Tango. This bullet vibrator is powerful, pinpointed and has eight different intensity levels. Bring it on your next tropical vacation to play solo or with your partner in the water.
Standout feature: It has a travel lock feature, so you'll never be worried about airport security accidentally turning it on.
Notable review: "It's quiet enough to use in hotel rooms or cruise ship cabins without any fear of disturbing your neighbors. The controls are simple and straightforward. If rumbly is what you want in a bullet vibrator, this item is well worth your money."
Fifty Shades of Grey Greedy Girl G-Spot Rabbit Vibrator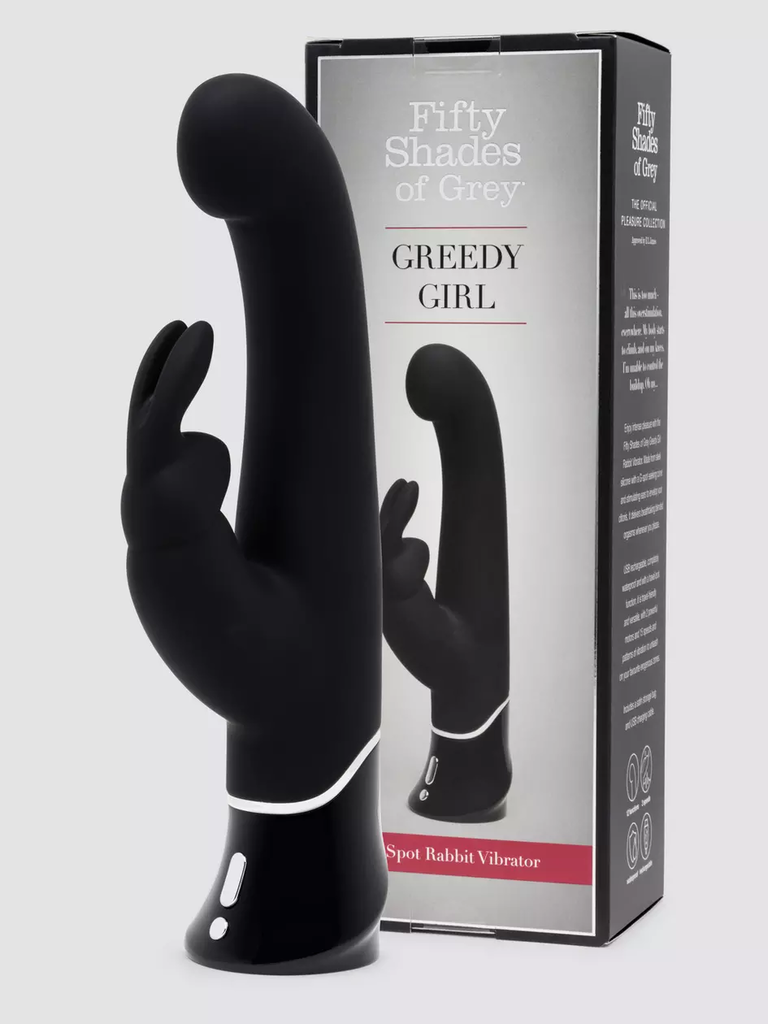 This incredibly powerful waterproof rabbit vibrator has an impressive 36 settings (like, how?) and is shaped so you can have a good grip on it. It's also fully submersible, and the thick, flexible ears expertly engulf the clitoris.
Standout feature: Greedy Girl comes with a Fifty Shades of Grey storage bag, making it an ideal erotic gift for fans of the franchise.
Notable review: "This is my new best friend. It gives me the most intense organs ever."
Eva Couples Vibrator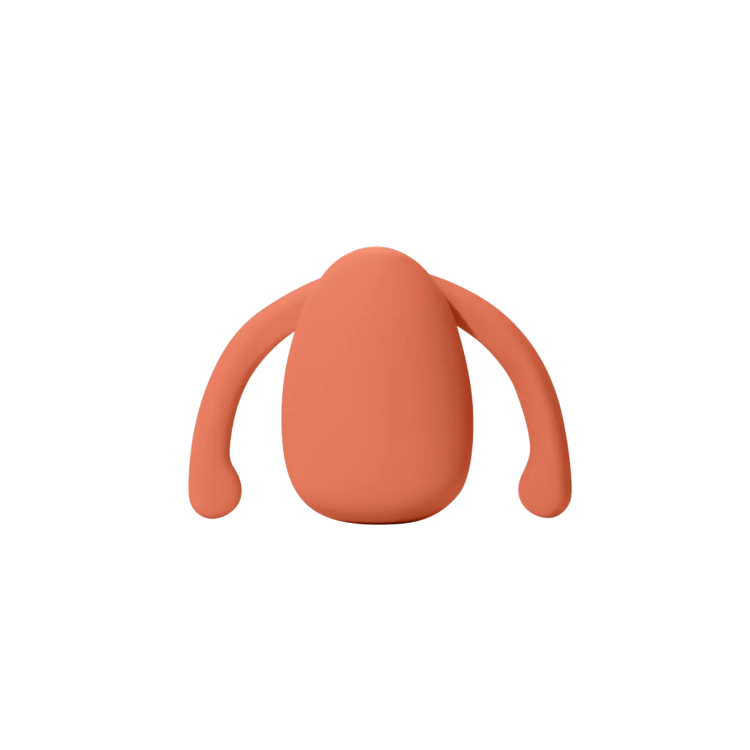 This almost-futuristic-looking toy is perfectly made for partnered sex. Made for people with vaginas, the wings can be nestled within the vuvla and rest against the clitoris for a seamless (read: wearable) experience.
Standout feature: This is a hands-free vibrator that will stay in place, even if you're having rowdy shower sex.
Notable review: "The orgasms are 'electric' and incredibly intense. The thing packs a punch! Genuinely wish it was app-enabled for more fun!"
ROMP Wave Clitoral Vibrator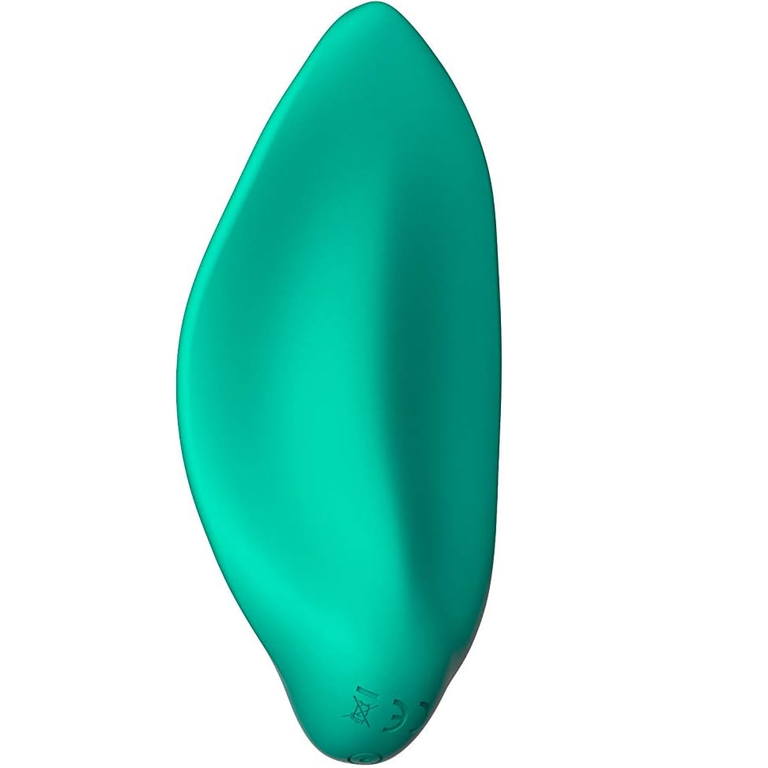 The ROMP Wave is sure to make a splash in your next shower. It's a compact, cute clitoral vibrator that rests in your palm. Sexologist Jess O'Reilly, Ph.D. says this little toy is, "Perfectly rumbly for underwater sessions."
Standout feature: This small toy is mighty. It has six vibration modes and four different vibration patterns to use.
Notable Review: "Nice product, love that you can charge it and how versatile it is!"
Cone by Bellesa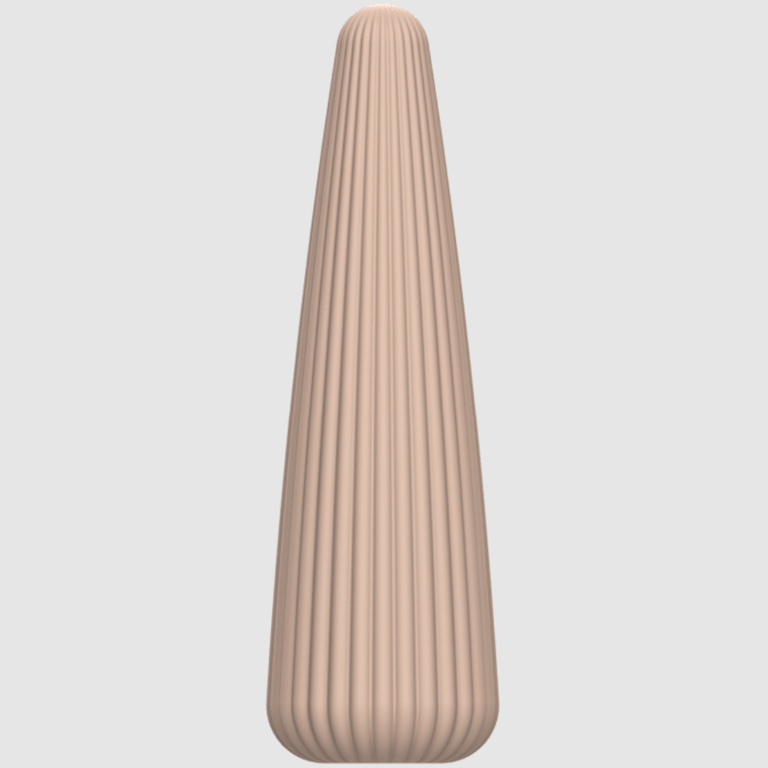 The Cone by Bellesa is not only unique and pretty, but the shape is also meant to hit different erogenous zones in your body. It's 100% waterproof (perfect for bathtime) and has ten different vibrations.
Standout feature: Inspired by interior design, this vibe is made to sit next to your candles and coffeetable books without looking out of place.
Notable review: "I have to say that this is hands down one of my favorite toys! The design is so chic, subtle. I love that it's waterproof with a solid hour of playtime."
Ava Vibrator Wand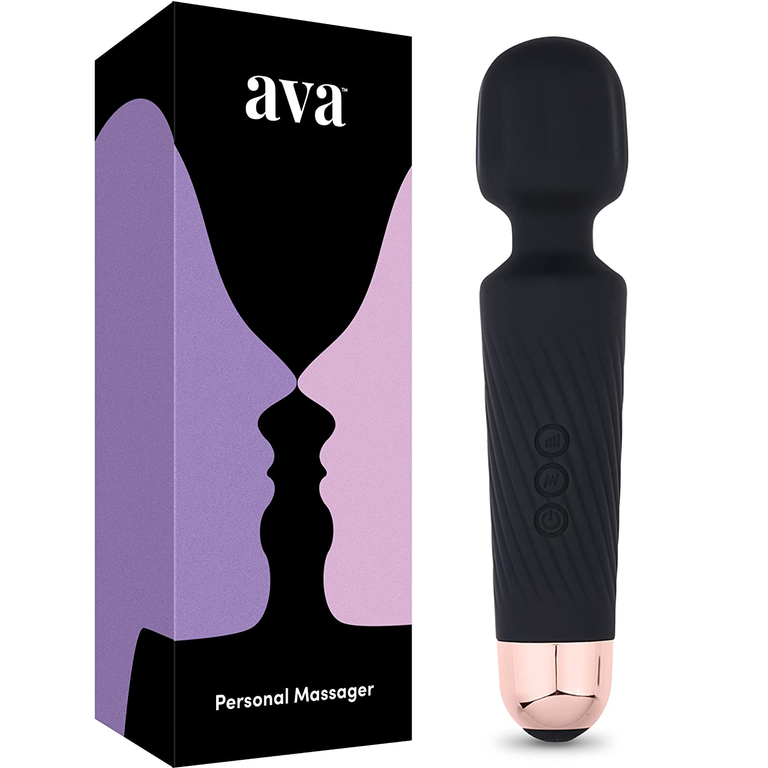 The tried-and-true wand is always a good idea—especially when you want to go solo in the bath or shower. This rechargeable iteration is easy to hold and has 20 different patterns and 8 vibrational modes.
Standout feature: This Amazon find is relatively inexpensive, clocking in at just over $20.
Notable review: "I was pleasantly surprised with how much I've loved using this wand, especially at its price point. It has a sleek design and even comes with a discreet storage bag!"
Dame Pom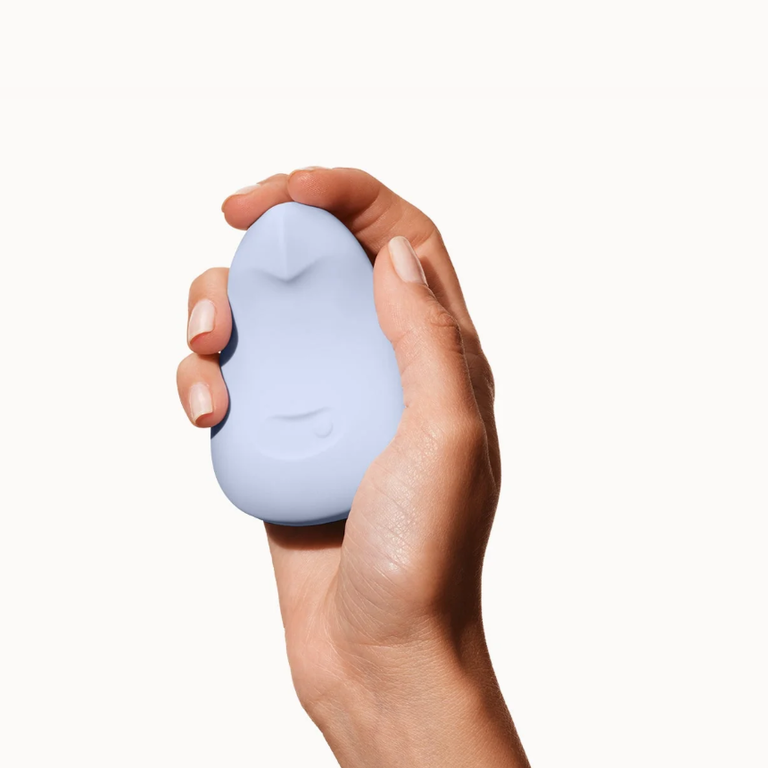 This cute little number is the Dame Pom. It's a flexible, bendable and soft waterproof vibrator that fits right into the palm of your hand for the ultimate pleasure session. It has five intensity and pattern modes, too.
Standout feature: It is more rumbly, than vibrational, which is perfect for water play.
Notable review: "Love how soft it is! The rumbly-ness is just right, but it can pack a punch if desired! It's also super quiet even on higher settings."
Thrusting Rabbit Vibrator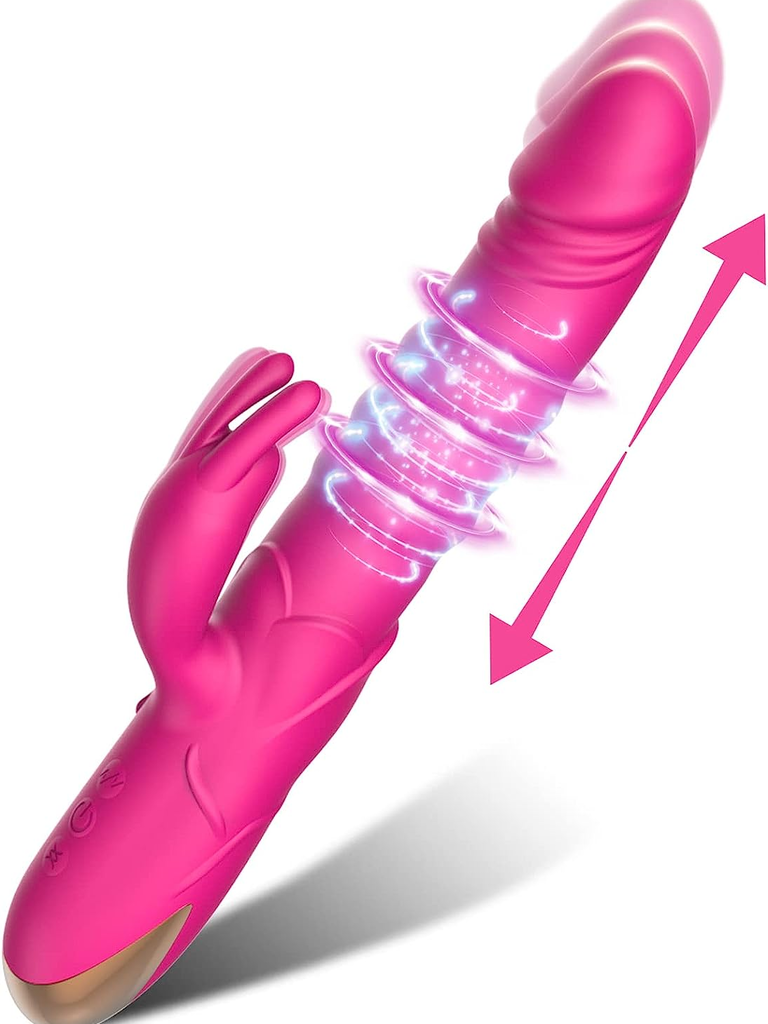 This thrusting vibrator will get you there in record time. In fact, you'll probably need to shower after. Good thing you'll already be in there. This toy provides realistic stimulation, but also features a dual rabbit feature for clitoral pleasure.
Standout feature: The shape of the toy provides a heavy feeling to simulate partnered sex.
Notable review: "This may be my best toy purchase ever. It works everytime and it works quickly. The multiple features make for a combined experience that is explosive! I think I might be in love."
Adam & Eve First Time Mini Vibe
This beginner-friendly vibrator from none other than Adam & Eve is perfect for exploring yourself. It is insertable or can be used for clitoral stimulation.
Standout feature: It's incredibly simple to use in or out of the water.
Notable review: "Like the name suggests, this was the first toy I ever used/bought myself. I was so glad I did because, even though it's very simple and straightforward, it remains my favorite."
Sona Cruise 2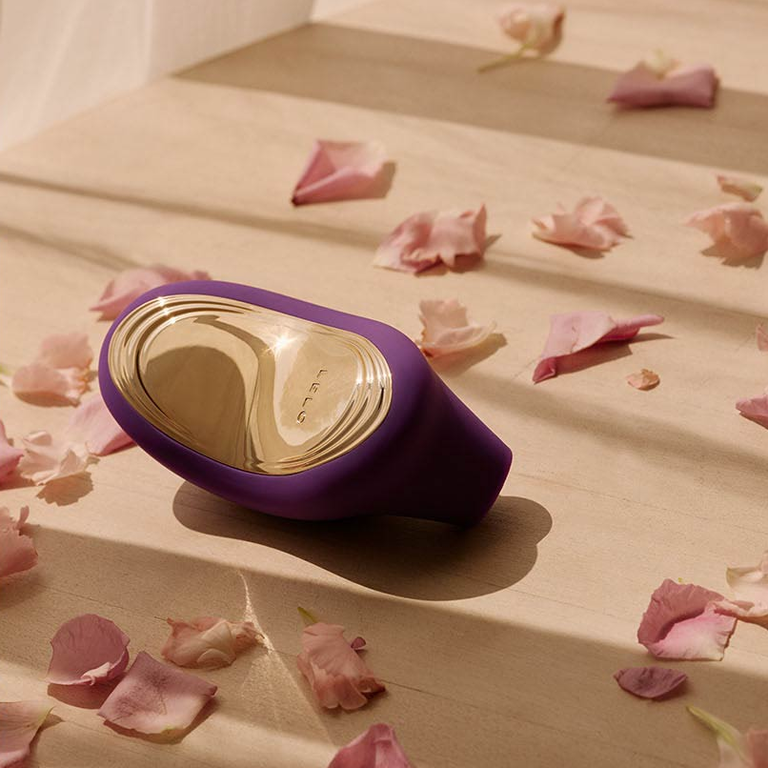 Every review seems to say the same thing: it makes them do things they didn't even know they could. The Sona Cruise is the perfect shower companion with 12 different settings and speeds, and will certainly not disappoint.
Standout feature: When you press it against your body, instead of the vibration dimming, it gets more intense.
Notable Review: "It does everything you want it to do. My girlfriend tested it after opening the gift and had three orgasms in the next five minutes."
Lovehoney Rose Clitoral Suction Stimulator
This one has been all over TikTok (and for good reason). It's compact, provides suction stimulation and, unlike other rose vibrators out there, this one is fully waterproof. Bring it for a romantic getaway in the bath.
Standout feature: 10 intense suction modes prove that this pretty little vibe has much more going for it than just looks.
Notable review: "I was a bit skeptical at first when this was suggested to me, but—wow!—I have never had such intense orgasms. Do yourself a favor and get one."
Playboy Pleasure Royal Mini Wand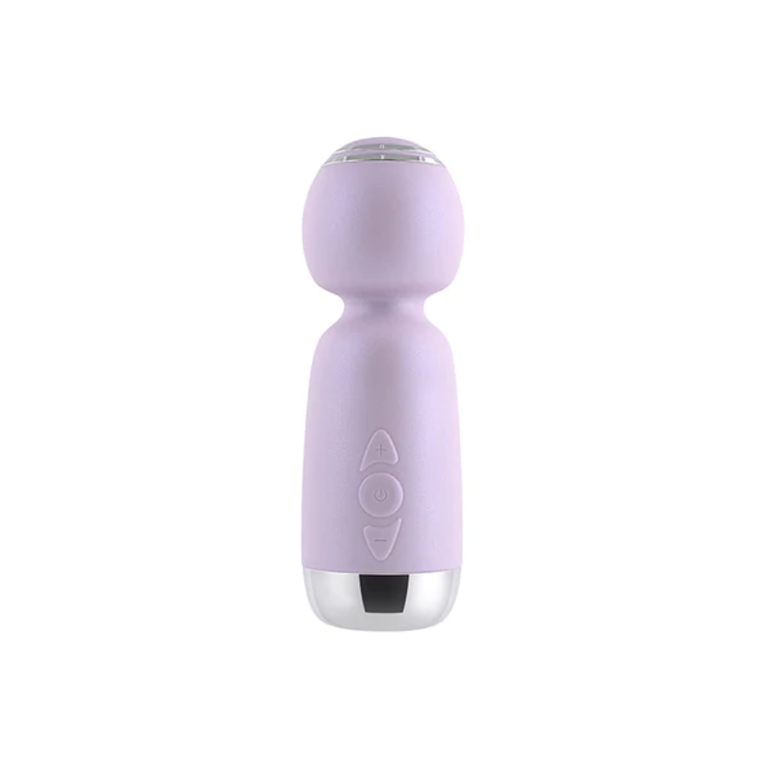 This pearlescent, purple beauty is just the right size for handheld vibes in the shower. It is fully waterproof and can be submerged, so whether you're taking a bath or standing up under the showerhead, you can enjoy its 10 rumbling vibrations and patterns.
Standout feature: The cushioned, texture head is flexible and moves with your body, so you can explore different angles and positions.
Notable review: "For something that's mini, it packs a punch! Would definitely recommend it. And it charges up pretty quickly, too!"
Mimic Plus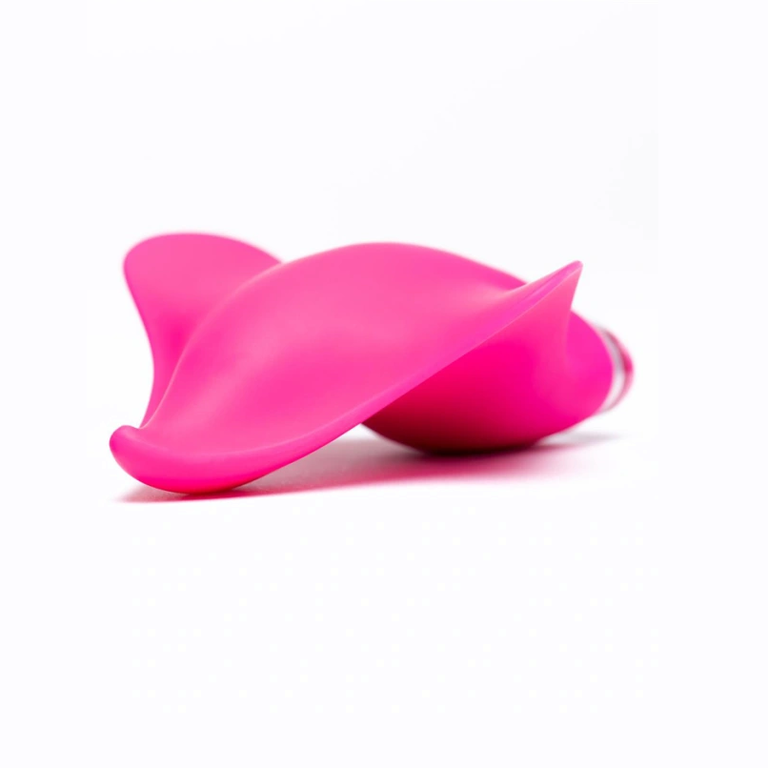 This curvy vibrator might look like a mantra ray (or a vulva), but trust: It's made for leg-shaking orgrams, as it is thoughtfully designed to deliver perfectly rumbly sensations to the vulva and clitoris.
Standout feature: The rumbly vibrations are just the thing to indulge in while sitting in a bath or while showering.
Notable review: "Perfectly shaped and amount of power. This has become my go-to. Highly recommend."
Dea by Bellesa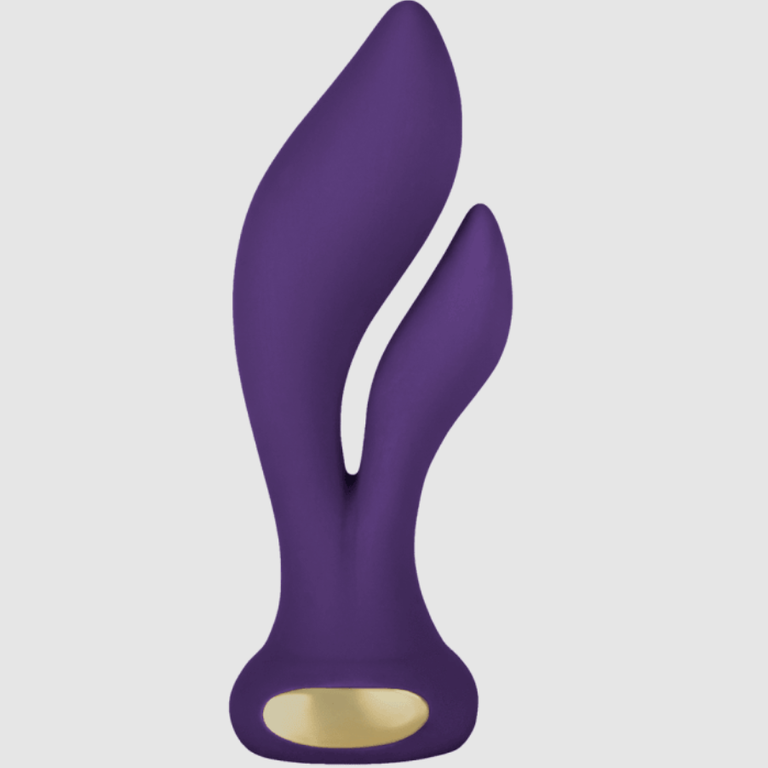 This waterproof G-spot and clitoral toy reminds us of a wave. Ride yours with its five different settings.
Standout feature: It's made for an intense, blended orgasm through both clitoral and G-spot stimulation.
Notable review: "I blush just thinking about Dea."
Yumi Finger Vibrator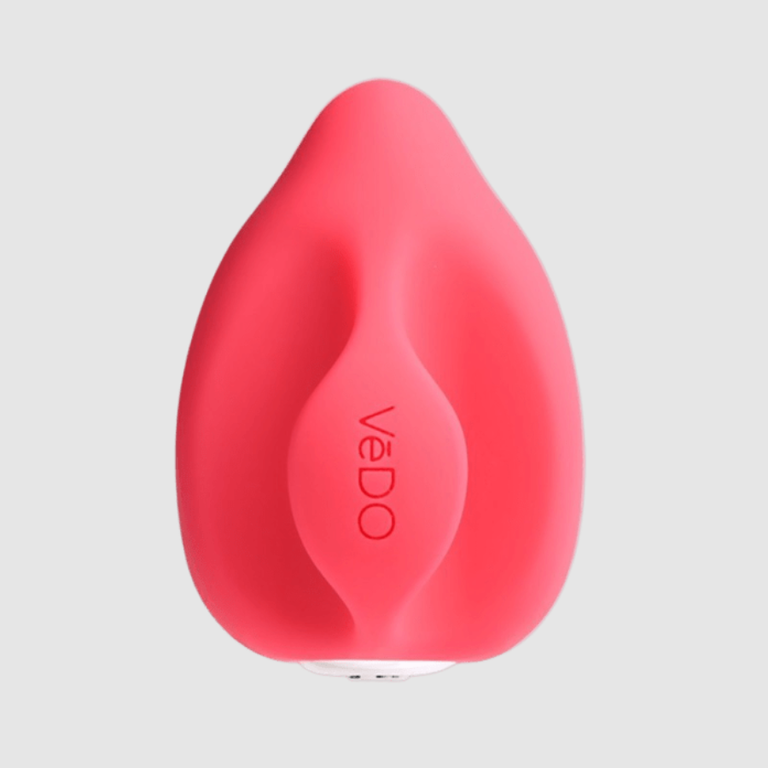 According to Bellesa, this toy is designed to be an extension of yourself. It only adds to your pleasure—both in and out of the water—and is easy to travel with, too.
Standout feature: This toy fits snuggly between your fingers for a tight grip you won't want to let go of.
Notable review: "Fits perfectly in my hand, very powerful and gets me going so quickly!"
We-Vibe Sync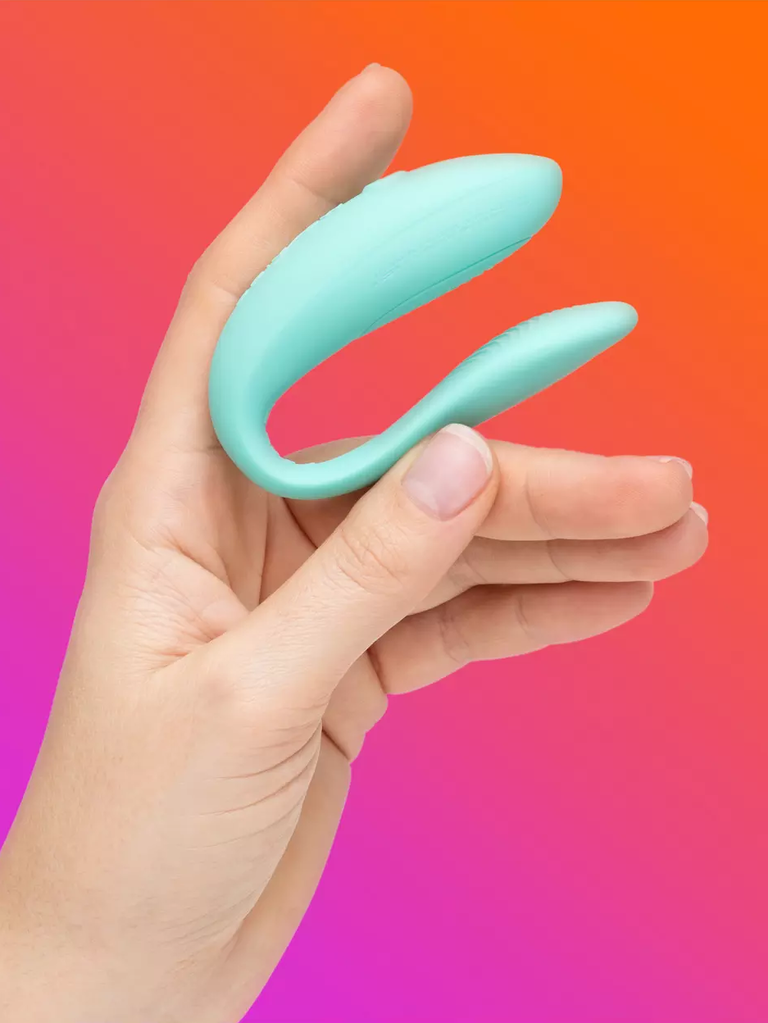 This wearable sex toy is made for having fun in the water when you're away from a partner. Through an app, they can control the vibrator via their phone, so you can enjoy a steamy moment even when you're not close by.
Standout feature: The compatible app provides the opportunity for long-distance play.
Notable review: "This has been a great toy. The ability to tease your partner at any distance is a thrill in itself."