21 Must-Have Cookbooks for Newlyweds
These delicious cookbooks are sure to delight food-loving duos.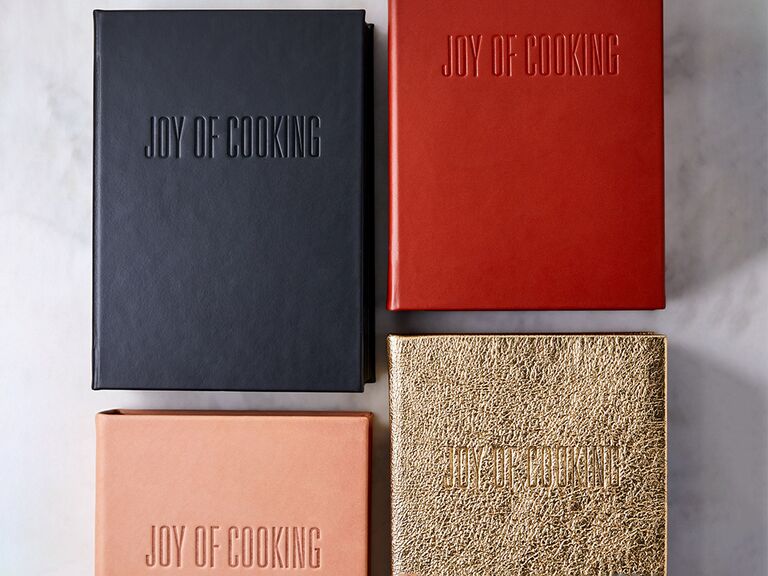 We have included third party products to help you navigate and enjoy life's biggest moments. Purchases made through links on this page may earn us a commission.
When most couples create a registry, they typically add all kinds of kitchen appliances, cookware and fancy gadgets. However, there's one (very important) thing that's often left off the list: cookbooks! A new cookbook is truly a gift that keeps on giving—couples can find inspiration for weeknight meals, perfect their menu for a romantic date night in and even learn how to master some new skills.
Looking for the perfect couple-centric cookbooks? From foodie favorites that everyone knows and loves to books from some big-name restaurants, there's a cookbook for every kind of couple. All this food talk is making us hungry—let's get straight to sharing all of the best cookbooks for couples and newlyweds.
The Couple's Cookbook: Recipes for Newlyweds by Cole and Kiera Stipovich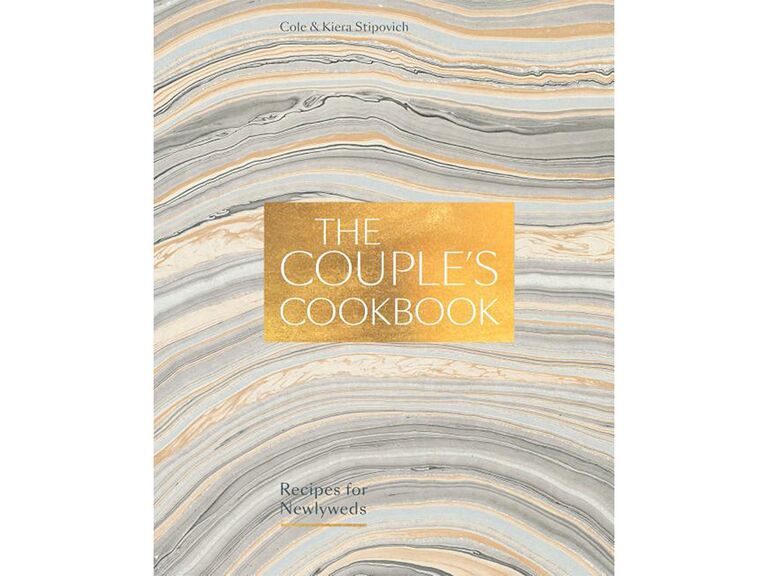 Written by Cole Stipovich and Kiera Stipovich, a husband and wife duo that also work as wedding photographers, The Couple's Cookbook from Ten Speed Press is a fun and playful gift for newlyweds. Expect to find a mix of easy weeknight meals and dinner party eats, like spicy shrimp tacos with Mexican slaw, curried chicken salad and caramel cheesecake jars.
The Good Housekeeping Cookbook: The Bridal Edition by Sterling Publishing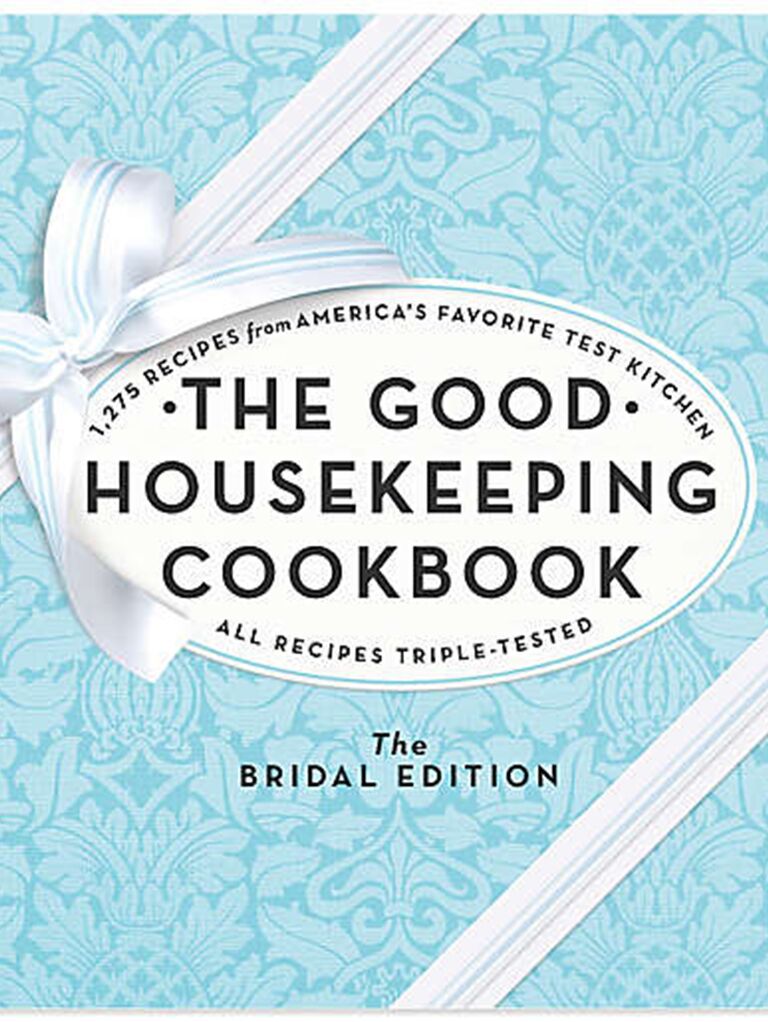 This elegant cookbook will help newlyweds get off to a delicious start. Along with 1,275 triple-tested recipes (and plenty of entertaining advice), this lovely wedding gift includes tips on how to outfit, organize and maintain a shared kitchen—which every just-married couple can agree is must-have advice.
One Pan, Two Plates: More Than 70 Complete Weeknight Meals for Two by Carla Snyder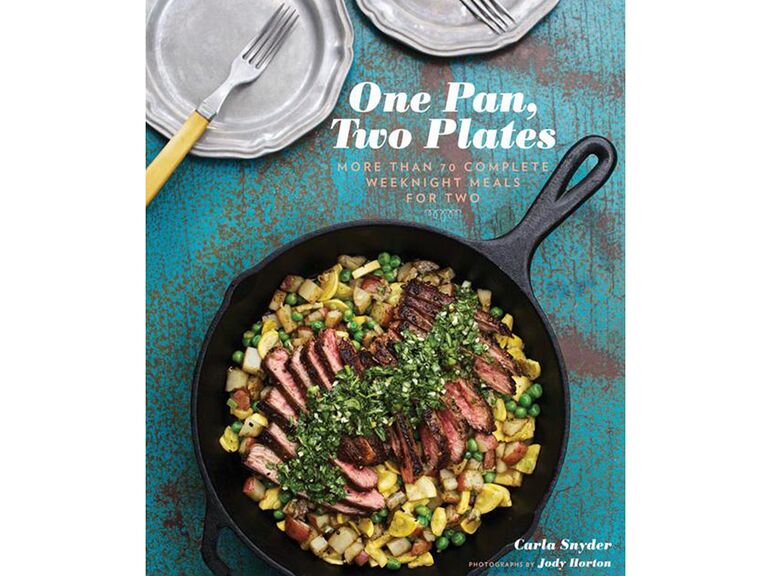 Perfect for the busy couple on the go, this cookbook features 70 recipes specifically created to fill exactly two plates. With an emphasis on reducing prep time and cleanup for weeknight meals, you'll find truly delicious and simple recipe ideas inside, from three-cheese mac with crispy prosciutto to pad thai.
Salt, Fat, Acid, Heat: Mastering the Elements of Good Cooking by Samin Nosrat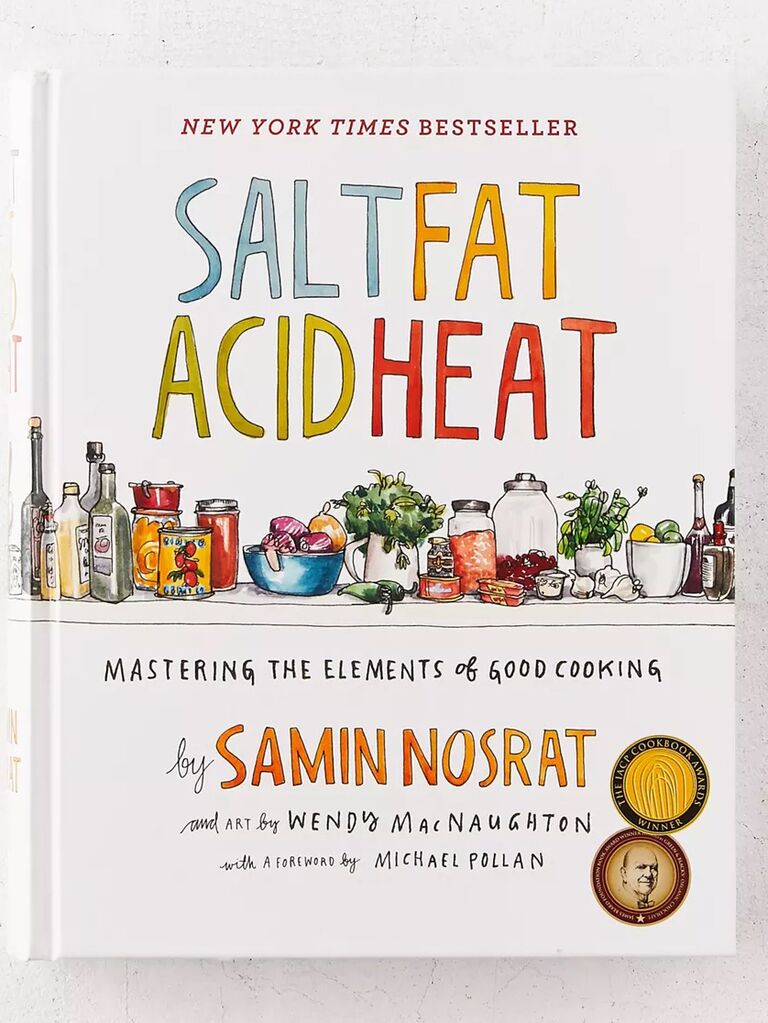 This New York Times bestselling cookbook is a modern kitchen essential. Ideal for couples who want to demystify the art of cooking, author Samin Nosrat shows how to use the four elements of salt, fat, acid and heat to transform newlywed duos from novice home cooks to professional chefs.
Date Night In: More Than 120 Recipes to Nourish Your Relationship by Ashley Rodriguez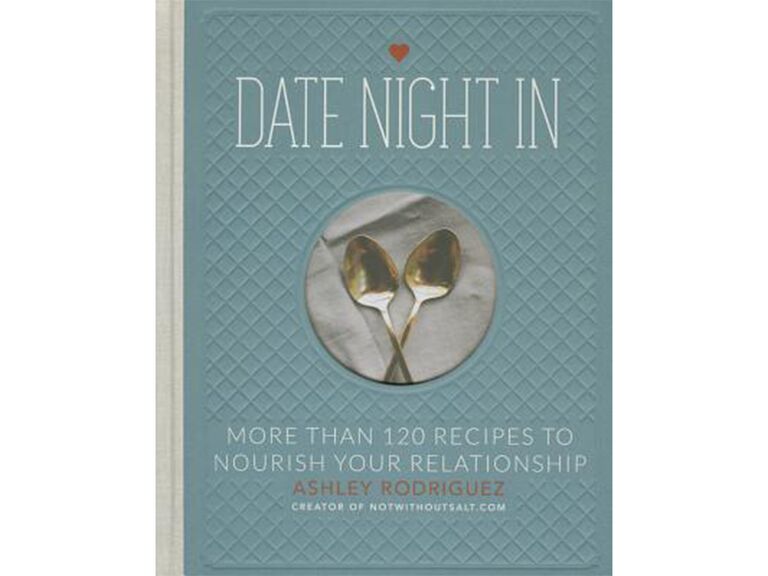 This delightful wedding gift shows couples how to keep the romance on high with recipes designed to make date night an integral part of the week through delicious food, sweet sips and sparkling conversation. Packed with inspiration, Date Night In is a must-have cookbook for newlyweds.
Dessert for Two: Small Batch Cookies, Brownies, Pies, and Cakes by Christina Lane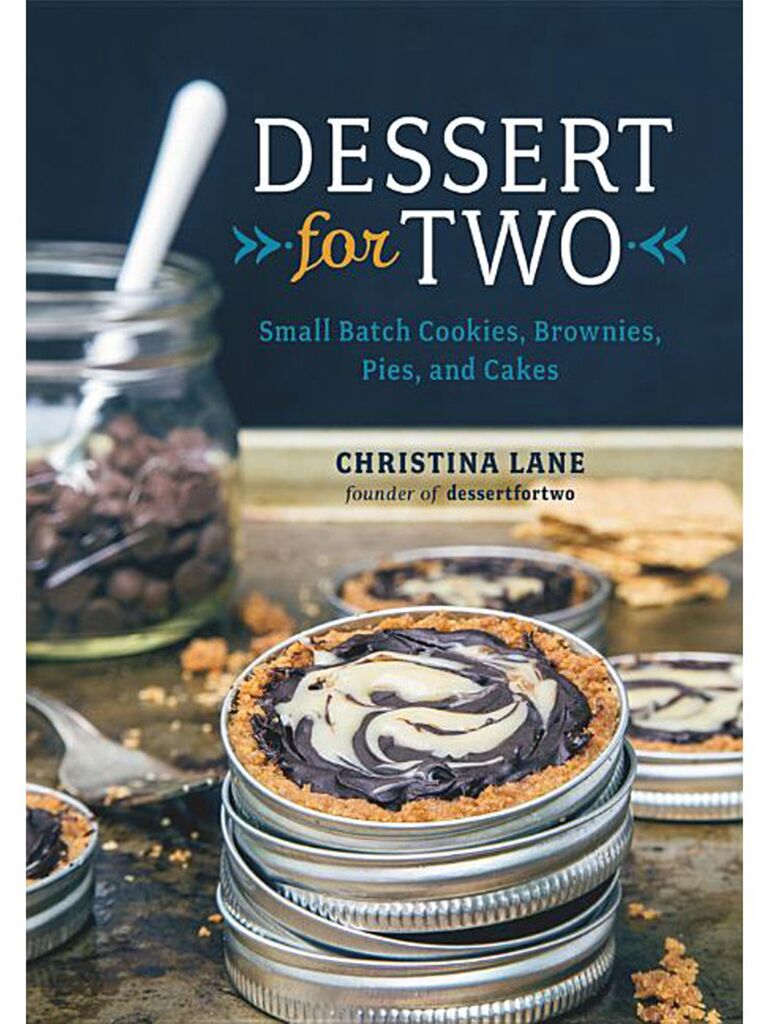 Baking in small batches is an art form—usually, you end up with a huge tray full of brownies that you just have to eat (at least that's what we tell ourselves). Dessert for Two takes well-loved treats and scales them down to only two servings. This sweet cookbook is sure to inspire a few new favorite recipes.
The New Newlywed Cookbook: 100 Recipes for Every Couple to Cook Together by Kenzie Swanhart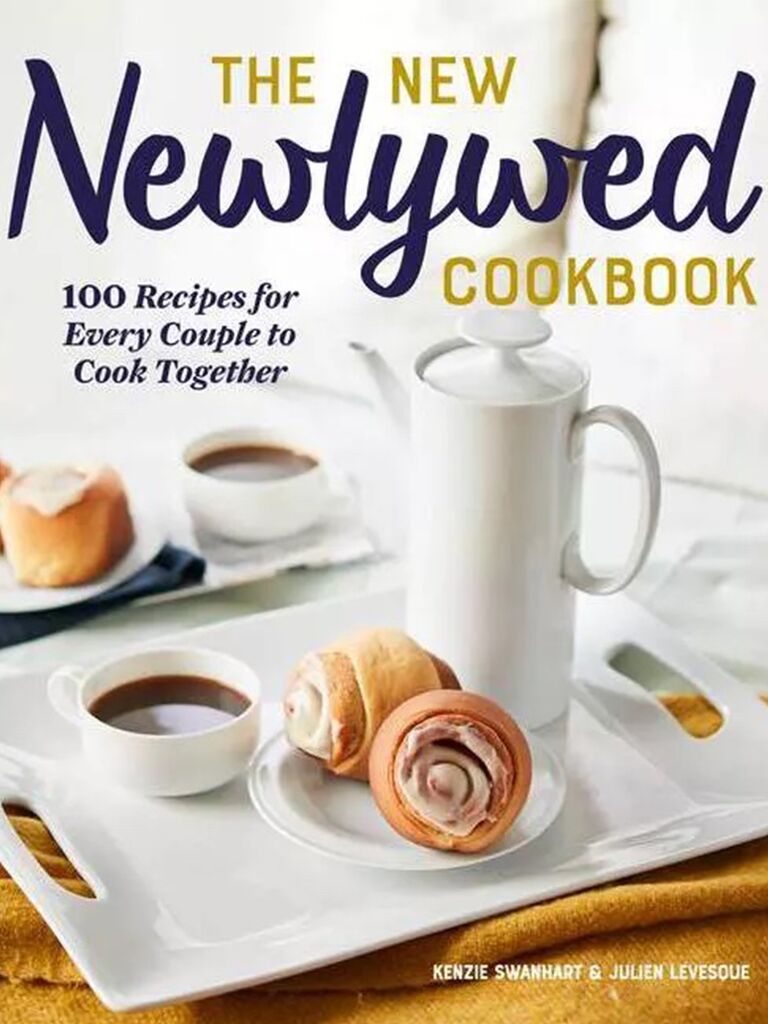 Not every couple is the same, and not every kitchen only has one cook. From date night dinners to a simple dinner party, The New Newlywed Cookbook helps couples come together in the kitchen with 100 recipes for delicious dishes specifically designed for a pair of budding gourmet home cooks.
The Newlywed Table: A Cookbook to Start Your Life Together With 100 Essential Recipes by Maria Zizka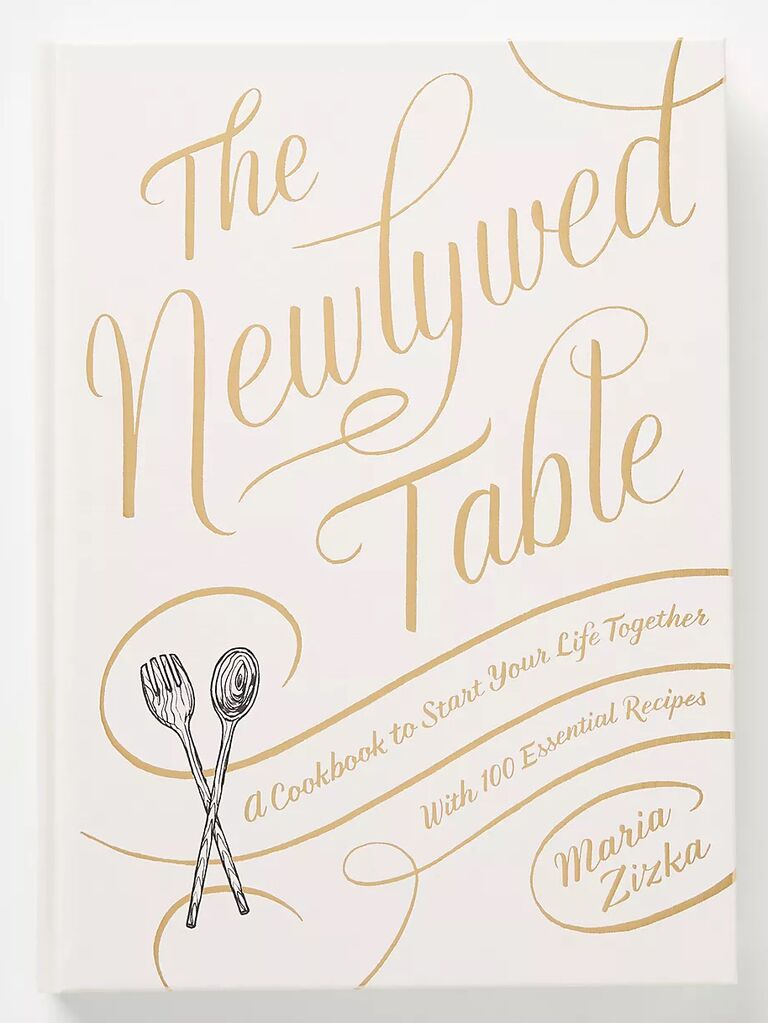 This gorgeous cookbook will help couples build their culinary skills and repertoire together, as a team. From weeknight meals like Spring Vegetable Curry with Rice Noodles to dinner party favorites like Seafood Stew with Saffron Broth, The Newlywed Table is a delicious addition to any kitchen.
Cravings: Recipes for All the Food You Want to Eat by Chrissy Teigen
While not specifically a cookbook for couples, it's hard not to be inspired by Chrissy Teigen's bubbly personality and real-life romance with her husband, John Legend. Whether it's making her signature All Day Breakfast, John's famous fried chicken with spicy honey butter (we love a man who can cook!) or her Mom's Thai classics, couples will have fun cooking up these comfort food recipes where the secret ingredient is love.
The Newlywed Cookbook: Fresh Ideas and Modern Recipes For Cooking With and For Each Other by Sarah Copeland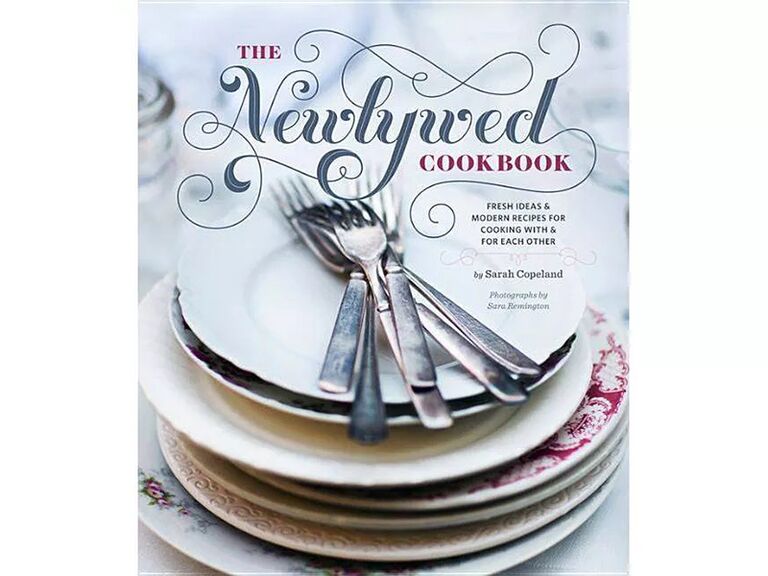 A go-to for recently-married duos, this lovely cookbook highlights the joy of sourcing, cooking and sharing food as a couple. Featuring everything from classic dishes and appetizers to mouthwatering comfort foods like brown sugar pudding and skillet cornbread, this cookbook is sure to inspire many culinary adventures together.
America's Test Kitchen: The Complete Cooking For Two Cookbook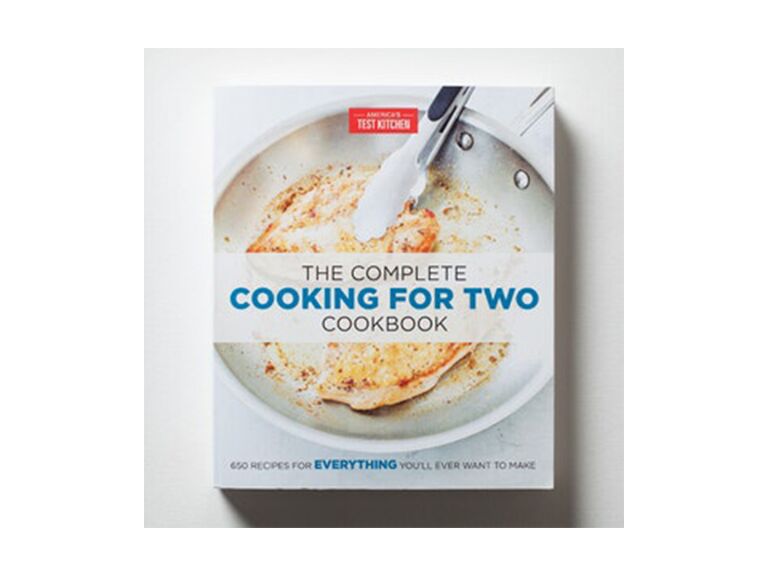 This comprehensive cookbook from America's Test Kitchen takes the guesswork out of cooking for two with 650 perfectly-portioned and simple recipes, from pan-seared rib-eye steaks with sweet-tart red wine sauce to a fluffy yellow layer cake. Chock full of practical information, this foodie wedding gift even includes a section devoted to clever shopping strategies to reduce waste, smart kitchen storage tricks and recommendations on kitchen equipment for a two-person household.
Martha Stewart's Newlywed Kitchen: Recipes for Weeknight Dinners and Easy, Casual Gatherings by Editors of Martha Stewart Living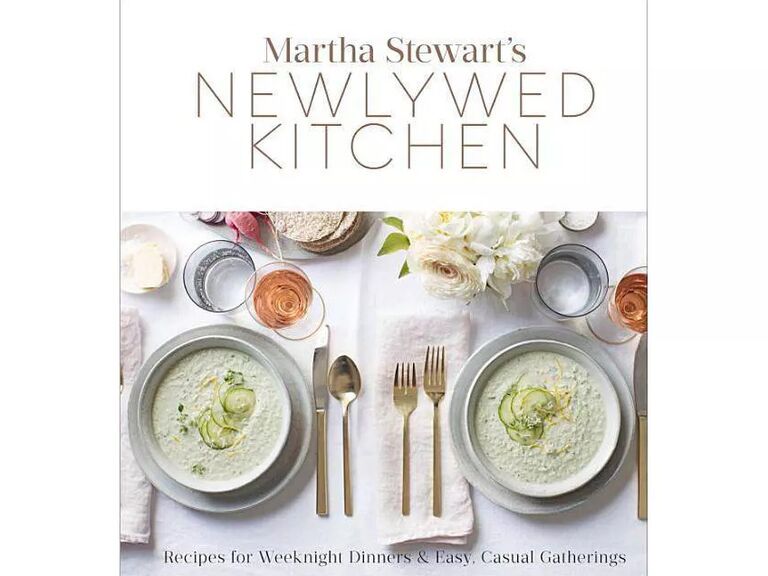 You can't go wrong with this cookbook from the editors of Martha Stewart Living. Couples can cozy up at home with over 100 recipes that they can enjoy cooking for each other or friends and family. It even includes a visual list of must-have kitchen tools—great to reference as you build your wedding registry!
Dinner Just for Two by Christina Lane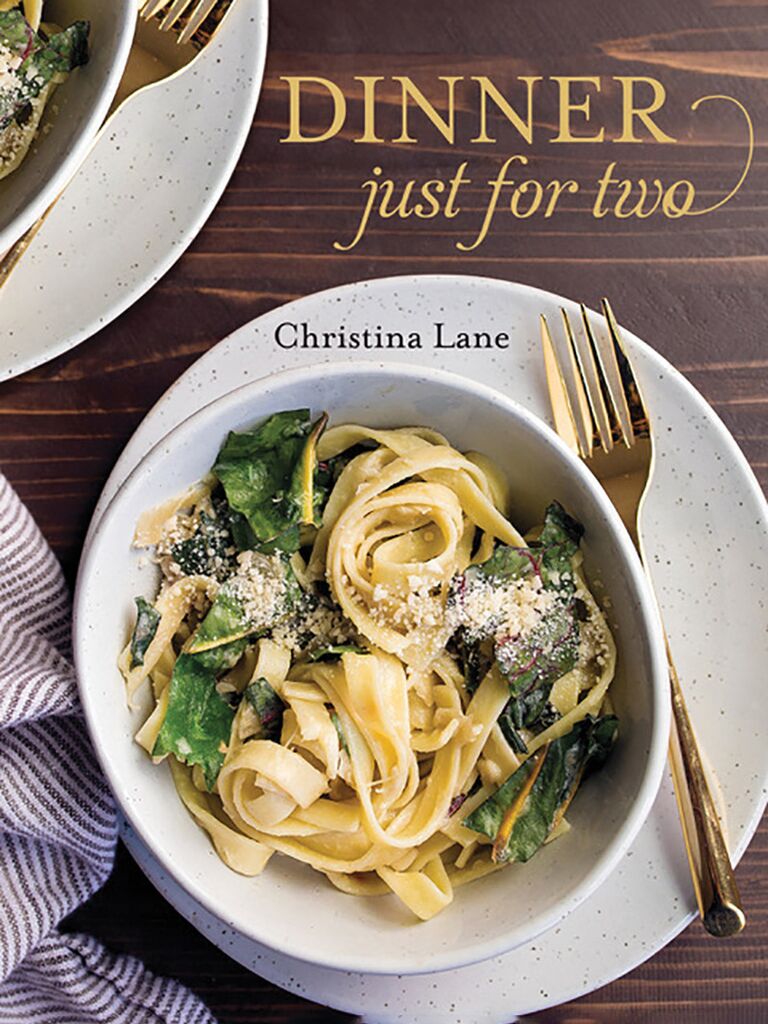 Written by the blogger behind Dessert for Two, this cookbook inspires couples to get into the kitchen and make delicious meals together. From simple dishes to celebratory dinners, couples will love the easy, flavorful recipes hidden inside. We have our eye on the bourbon-glazed turkey burgers and creamy baked spaghetti for two. Yum!
The Date Night Cookbook: Romantic Recipes & Easy Ideas to Inspire From Dawn Till Dusk by Rebecca Warbis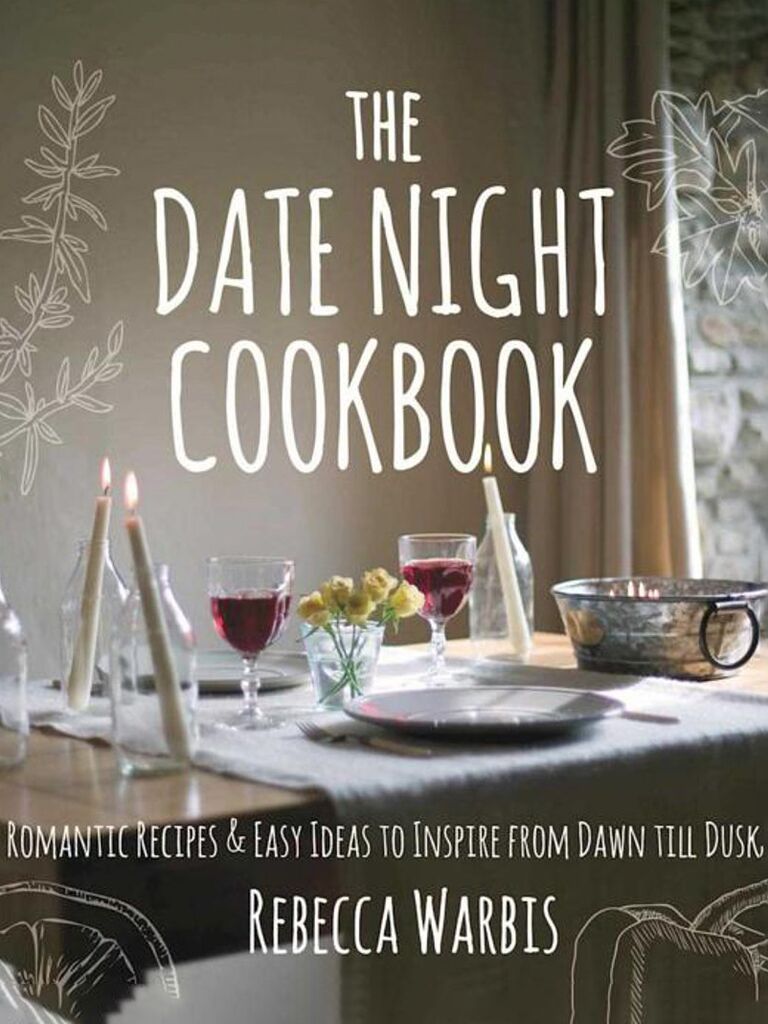 Turn an ordinary evening into a date night to remember with this cozy and flirty cookbook designed to stoke the flames of romance. Along with deliciously cheeky recipes (like Sweethearts' Caramel Pears and Under-the-Covers Pancakes), this cookbook is filled with sweet date-night themes to explore as a couple, like "Indoor Tent Night" and "Dining in Paris."
30-Minute Cooking for Two: Healthy Dishes Without All the Fuss by Taylor Ellingson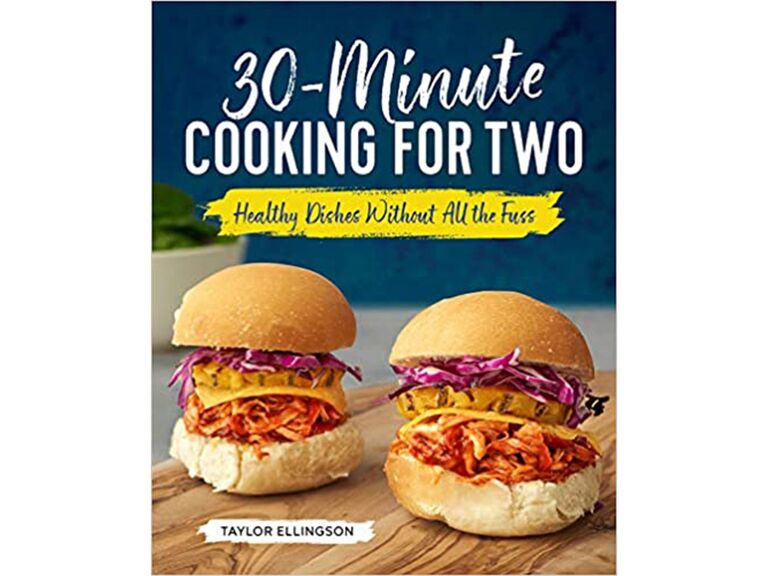 Perfect for busy newlyweds, this cookbook offers perfectly portioned, time-saving recipes that are table-ready in 30 minutes. Recipes include everything from simple sandwiches and stir fry dishes to brunch favorites like caramelized banana pancakes and orange almond French toast.
Dinner for Two in an Instant: 100 Perfectly-Portioned Meals from Your Multi-Cooker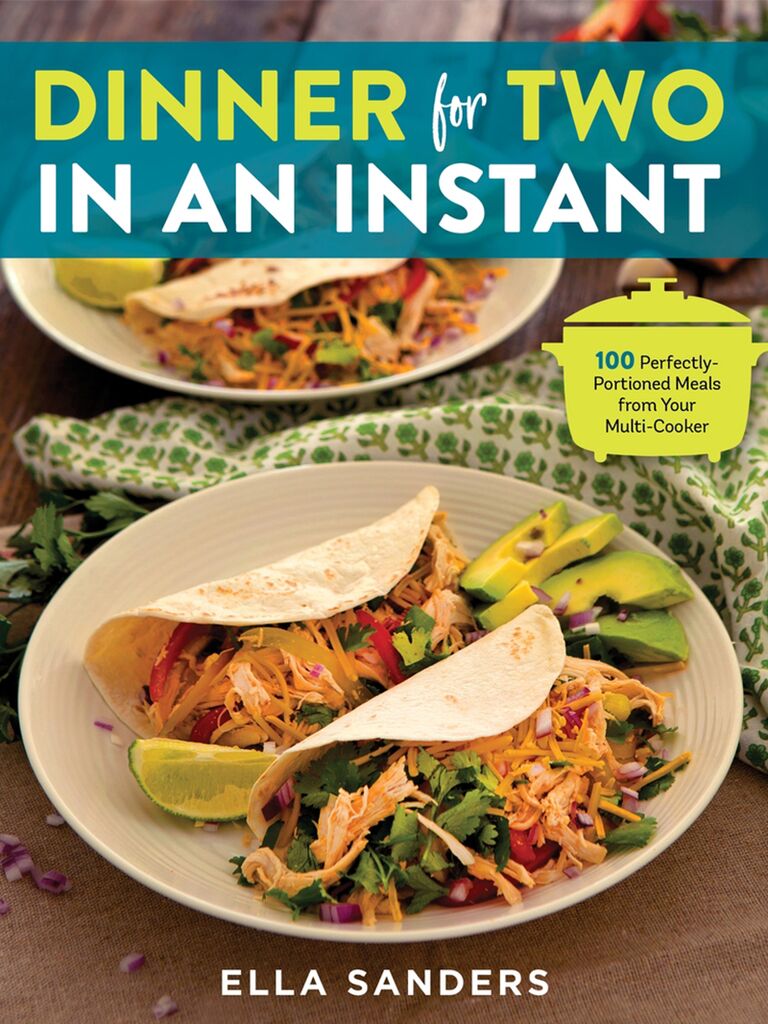 Multi-cookers like the Instant Pot have become wildly popular wedding registry picks for a reason: they make delicious meals that are easy and quick to come by. From shredded chicken tacos to Louisiana jambalaya, this cookbook shows couples how to make convenient, better-than-takeout meals for two.
Healthier Together: Recipes to Nourish Your Relationships and Your Body by Liz Moody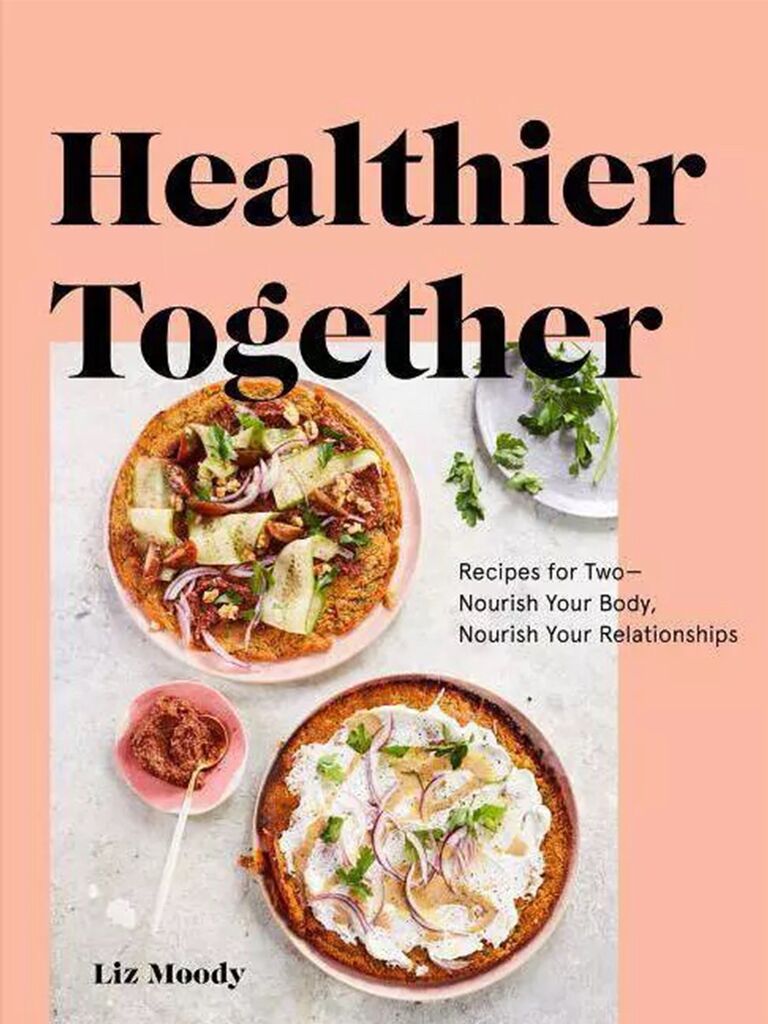 This critically acclaimed cookbook from food writer and blogger Liz Moody features 100-plus flavor-packed recipes designed to be cooked and enjoyed by two people. Even better: they're all gluten-free, dairy-free and plant-centered. Think homemade alternatives for brunch, takeout and sweet treats, like cardamom banana bread pancakes with candied coffee walnuts, cornflake "fried" chicken and General Tso's cauliflower.
5-Ingredient Cooking for Two: 100 Recipes Portioned for Pairs by Robin Donovan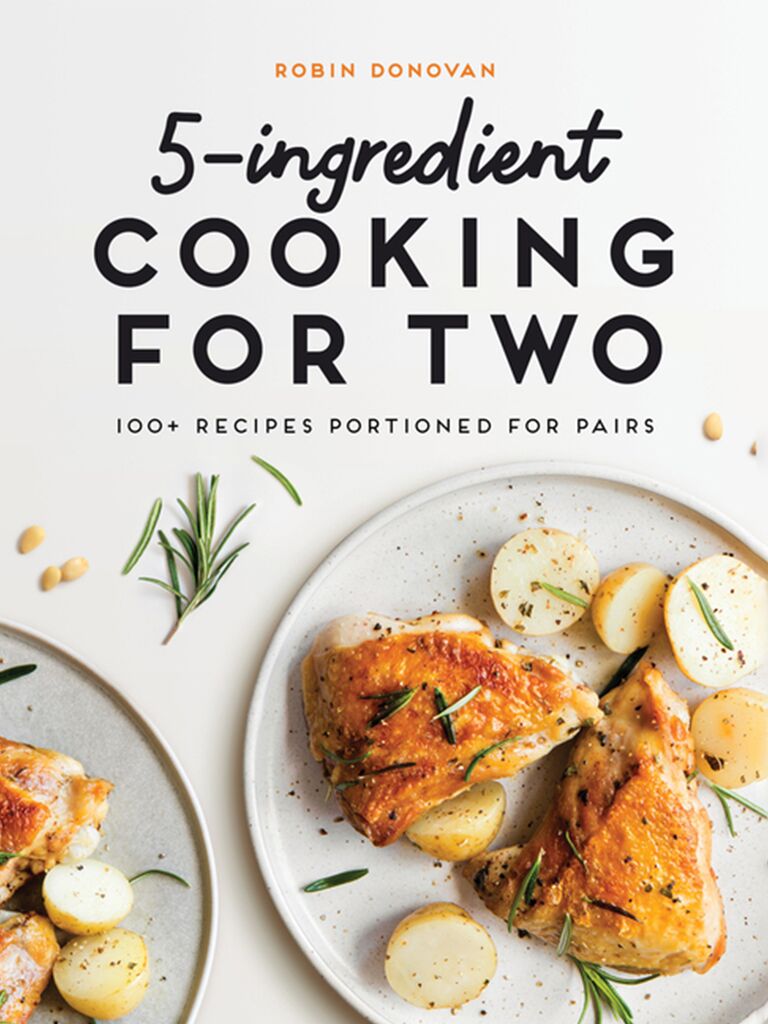 Make delicious meals at home with this fresh and modern cookbook that shows budget-savvy couples how to create tasty meals together with minimal ingredients. Expect perfectly portioned, delicious two-person meals like breakfast quesadillas and blueberry clafoutis that involve five ingredients or less (we'll take a shorter trip to the grocery store any day!).
Wine Time: 70+ Recipes For Simple Bites That Pair With Wine by Barbara Scott-Goodman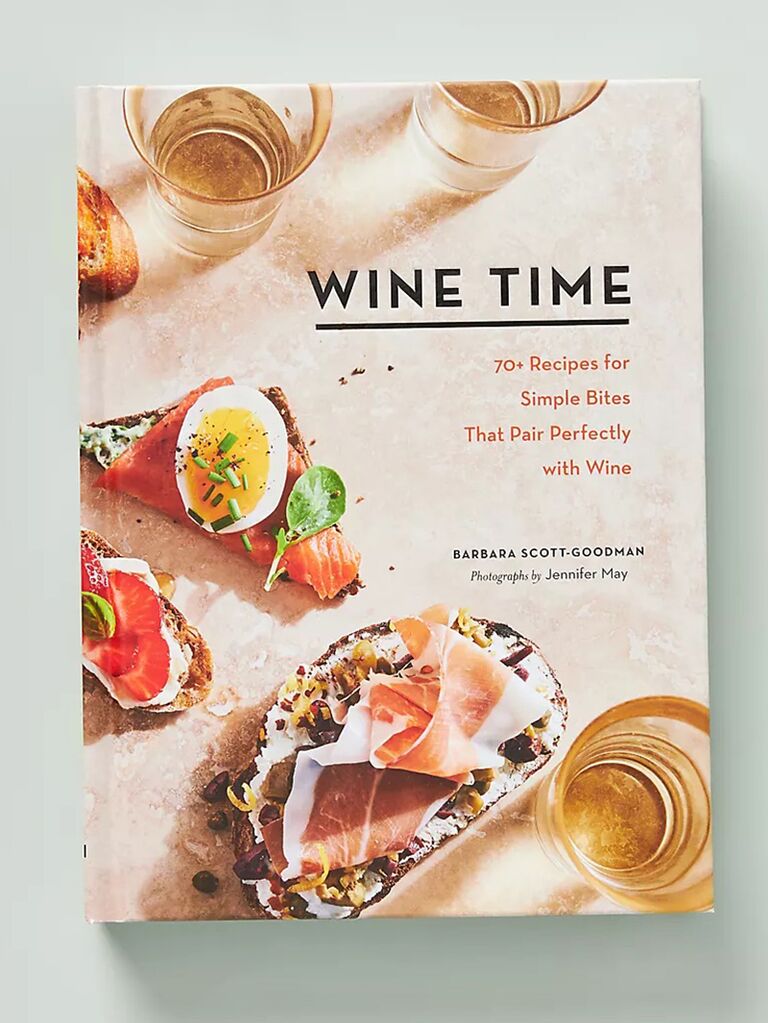 This food and wine-focused book is perfect for vino-loving couples and aspiring sommeliers. With plenty of gorgeous photos, Wine Time features 65 recipes for fresh, modern and oh-so-simple bites that pair beautifully with your favorite wines.
Love is Served: Inspired Plant-Based Recipes from Southern California by Seizan Dreux Ellis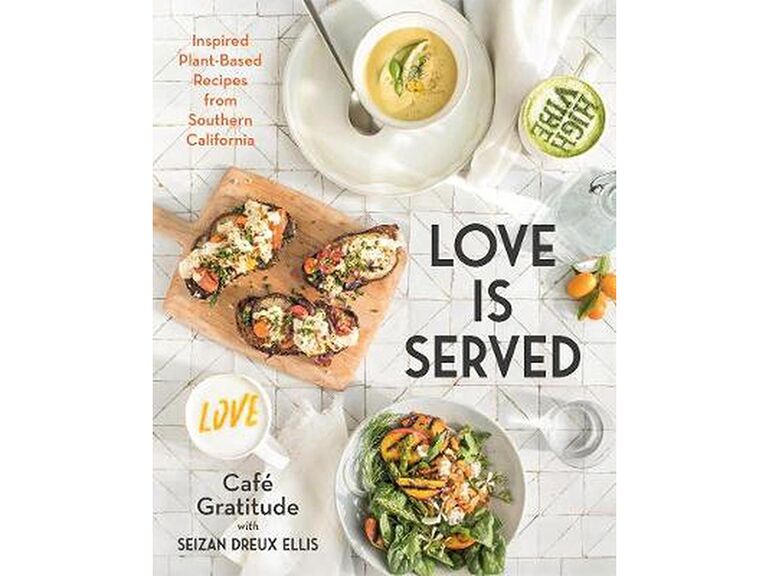 The name says it all. Plant-based foodies will love this collection of recipes inspired by LA's famous Cafe Gratitude. All of the recipes feature organic, from-scratch and healthful ingredients free of animal products, gluten, processed soy and, in almost all cases, refined sweeteners. Couples can indulge in café favorites like "I Am Passionate" (a black lava cake) or cook up hearty, nourishing dishes like grilled polenta with mushroom ragout ("I Am Warm-Hearted").
Leather-Bound Joy of Cooking by Irma Rombauer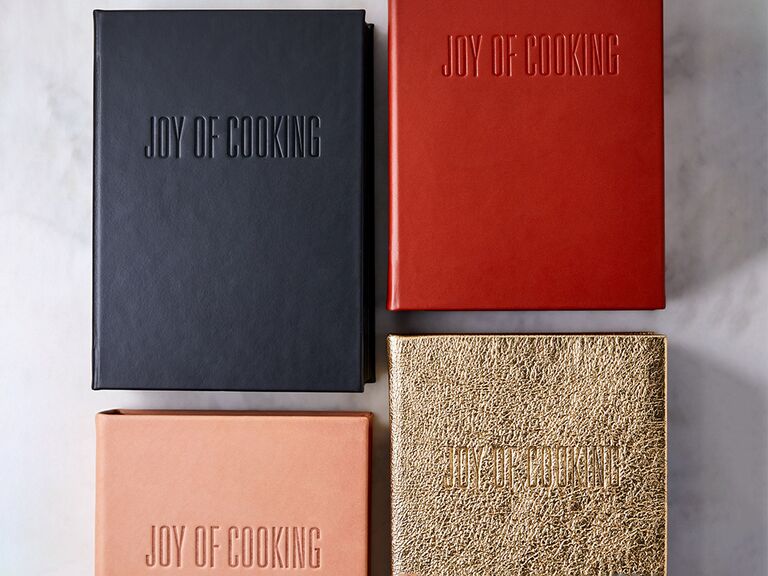 Last but not least, we can't forget about the Joy of Cooking. Whether you're looking to master the perfect mashed potatoes or learn how to make your own pasta, the sheer breadth of recipes and cooking techniques packed into Joy of Cooking make it a timeless staple for couples. This 75th-anniversary keepsake edition features a gorgeous embossed leather cover and gilded hand-painted edges that are sure to make it an heirloom for generations to come.