Desiree Hartsock's Wedding Planning Book Is Coming Soon—and She Gave Us All the Details!
Bridal designer, stylist and former "Bachelorette" star Desiree Hartsock gave us the scoop on her upcoming wedding planning book—and we can't wait to read it.
by Maggie Seaver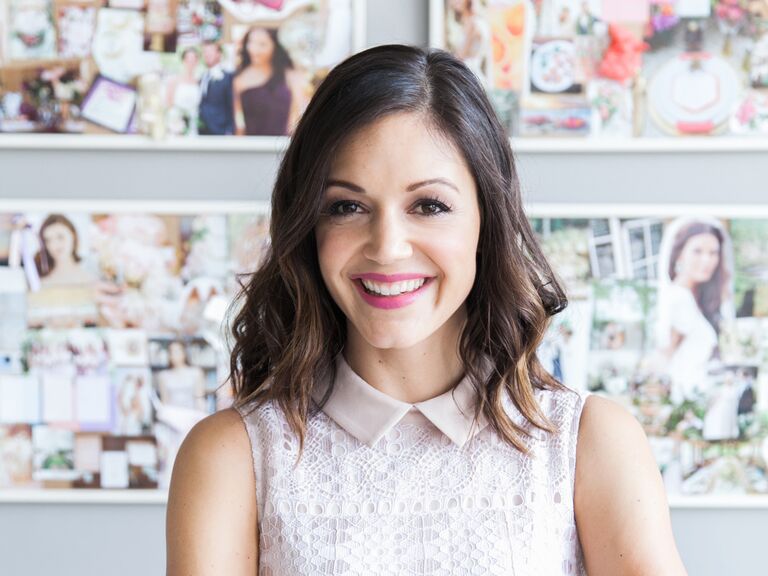 There's a new The Bachelorette book hitting shelves soon—and it's our favorite kind of read! Desiree Hartsock's wedding planning book, My Fairytale Wedding: Planning Your Dream Wedding Without Breaking the Bank, will be available on May 17! The Bachelorette star has always had a eye for fashion, but she particularly loves bridal design. She had a big hand in the creating her custom wedding dresses by Maggie Sottero (yes, she wore two!) when she wed Chris Siegfried in January 2015. Hartsock later released her own Spring 2015 line of boho-glam dresses for Maggie Sottero, and then designed a line of wedding jewelry, Desiree for KV Bijou. With two successful bridal lines and her own gorgeous wedding under her belt, it's safe to say that Des knows a thing or two about saying "I do" in style. Below, the designer reveals the inspiration behind her new wedding planning guide and shares a bit about what's inside.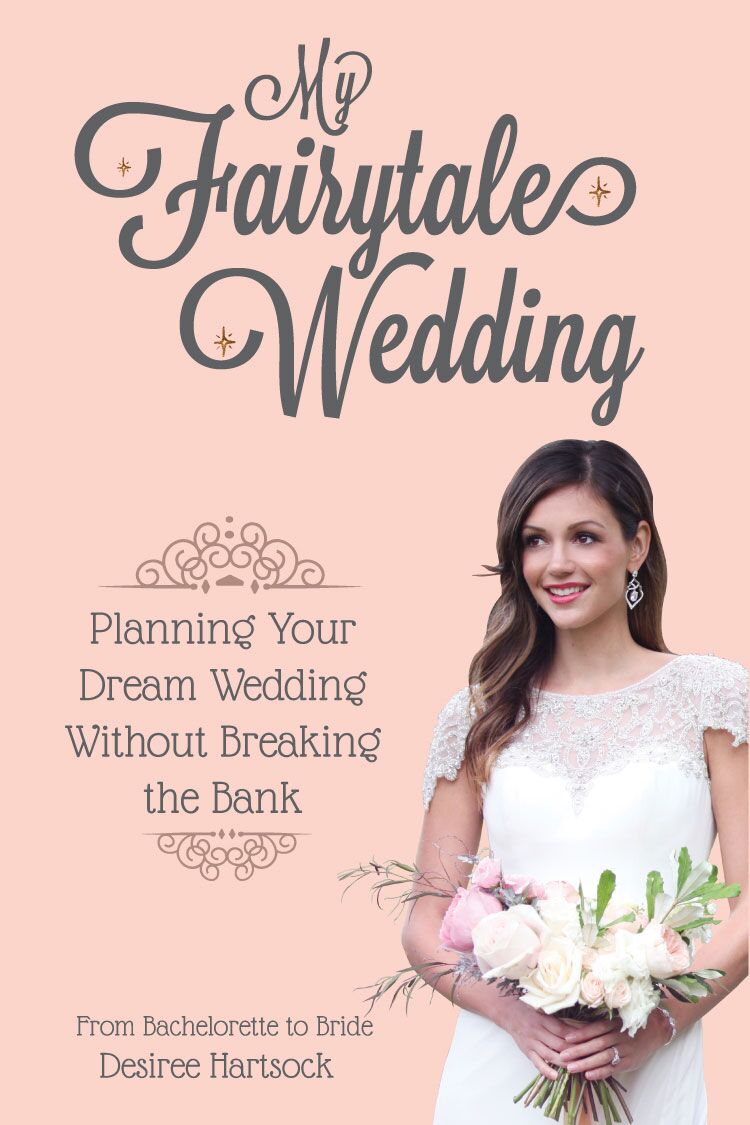 The Knot: What does My Fairytale Wedding focus on the most?
Desiree Hartsock: "The book is a wedding planning handbook to help new brides figure out their budget, know what to expect, navigate through the steps of wedding planning, discover their wedding day style and enjoy every moment to wedded bliss. It's one of the most memorable days in a woman's life, so I wanted to write a book that would help a bride on her way to the altar, as if I'm her wedding fairy godmother or best friend."
TK: What inspired you to publish a wedding book?
DH: "There's so much information out there for new brides that it can become overwhelming and stressful. I wanted to take my years of experience working with brides to create an easy-to-follow guide for brides to enjoy the wedding planning process."
TK: Did you pull a lot of ideas from your own personal wedding planning experience?
DH: "Yes! Along with my professional experience with weddings, so much of my own wedding planning experience also inspired the tips and advice I share in the book. Having gone through it myself, I understand what brides need to know in order to achieve the look they're going for while staying within budget."
TK: What can brides-to-be learn from you?
DH: "Most new brides don't even know where to begin once the ring is on their finger. From reading my book, brides will learn tricks and tips for managing their budget, prioritizing their wedding checklist, discovering a cohesive wedding style and getting the most from their vendors. The focus of the book is to help brides create a personalized wedding day for any budget in an effortless and efficient way."
TK: What's been your favorite part about writing this book?
DH: "Putting everything I've ever learned from my experience down on paper knowing that it will help new brides with their wedding planning needs."