The Most Popular Wedding Date of 2019 Is… 
Drumroll, please.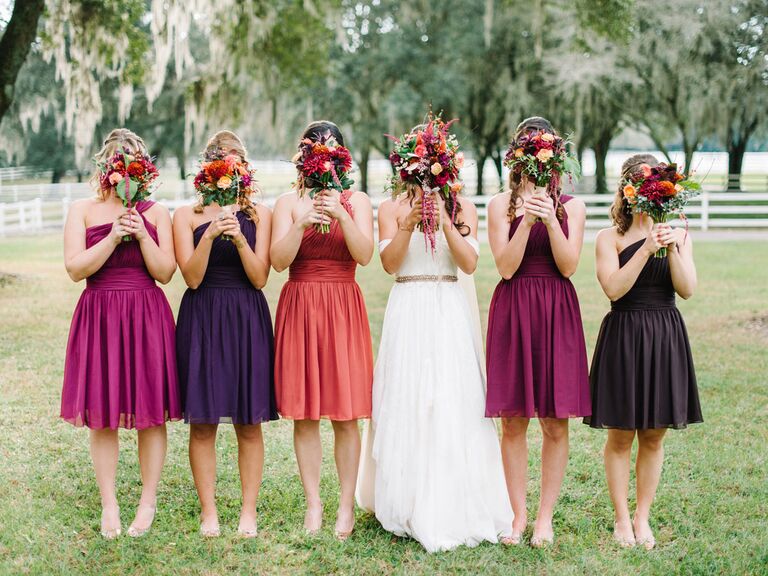 Best Photography
If you're getting married on October 19, 2019, you've officially landed the most popular wedding date of the year. According to The Knot Registry Data, 33,874 couples have created registries for weddings on 10/19/2019, a departure from the 2018 chosen date of August 18, 2018. Here's the breakdown of the data and fun facts to consider as you plan your wedding. 
Fall Continues to Rule
This year's seasonality is nothing new, considering the preference for fall weddings in recent years, whether it be cooler, less-humid weather or lower rates. In 2018, the second most popular wedding date after 8/18/2018 (yes—numerics may play a role) was October 6. Summer, however, still remains a popular season for couples who long for lush greenery and the relaxed vibes that typically accompany weddings from Memorial Day through Labor Day. 
Wedding Dates to Avoid in the Fall
Of course selecting a wedding date plays a very important role in the planning process. While your Thanksgiving proposal was perfect, it may not be the best date for a wedding as you might not have the turnout you've long desired. 
Columbus Day, which always falls on a Monday, should also be considered especially if your guests are Canadian. Halloween is another seasonal date to avoid if you're terrified of guests showing up in anything-but-black tie optional. But if you're having a Halloween-themed wedding, find fresh ways to personalize your sweet-and-spooky affair.
The Total Gift Spend Is… 
For the 33,874 couples exchanging vows on October 19, there are similarities that resonate beyond the date. In total, guests will spend a whopping $508 million total on gifts that day with the average cost of each registry amounting to about $3,210. To-be-weds are now requesting everything from experiences (honeymoon funds) all the way to new home products like that coveted KitchenAid Stand Mixer. 
The Most Popular Registry Items
The most popular registry items, meanwhile, are essential to entertainment with the top three gifts ranging from red wine glasses and white wine glasses from Crate and Barrel to a multipurpose server from B. Smith.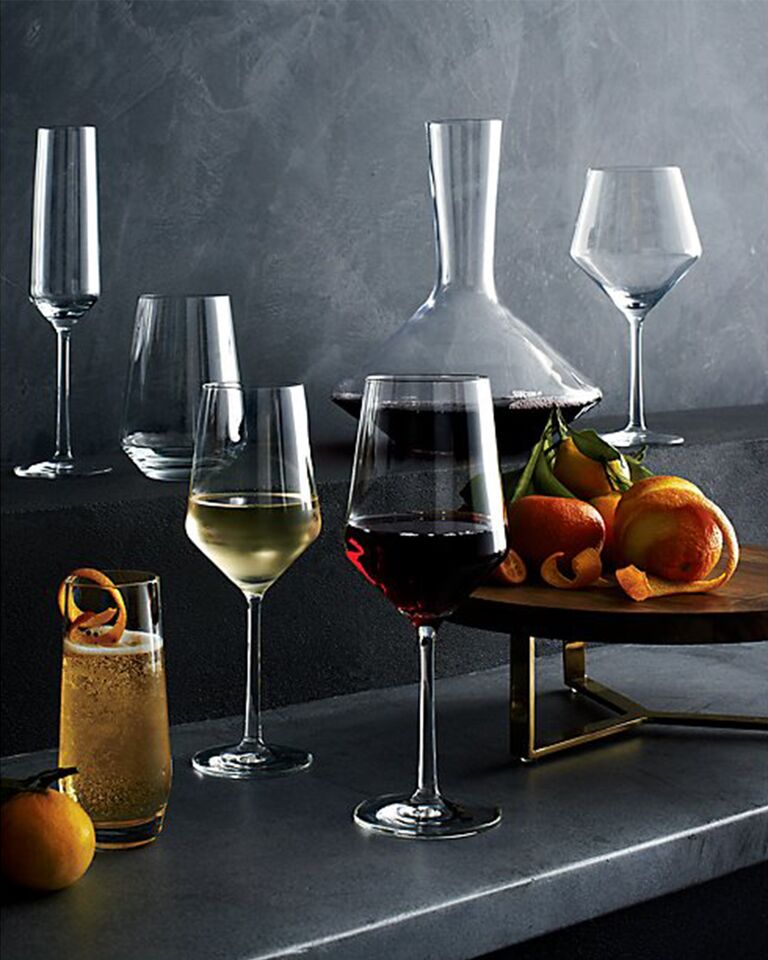 The Most Expensive Registry Items
Technology, of course, is also on the upswing as more lovebirds seek to boost their quality of living by registering for high-caliber home items (that come with a matching price tag). The three most expensive gifts on October 19 registries include the latest iRobot Roomba model, Samsung's 65" smart TV and a versatile patio dining set from Outdoor Interiors. Each item hovers around the $1,000 price point, meaning group gifting will certainly benefit both couples and wedding parties in this scenario.

Couples Are Leaning Into Experiences
As behavioral patterns have evolved, The Knot Registry has also seen more couples request experiences along with physical gifts. Some may ask their loved ones for gym memberships (to have a fit start to marriage), as well as renovation requests and puppy adoption funds. Overall, couples have received close to $692,038 in cash funds. 
Start your very own The Knot Registry today.