Erin Foster Apologizes for Coronavirus Weddings Post: "I Was Wrong"
Katy Perry and numerous 2020 couples reacted.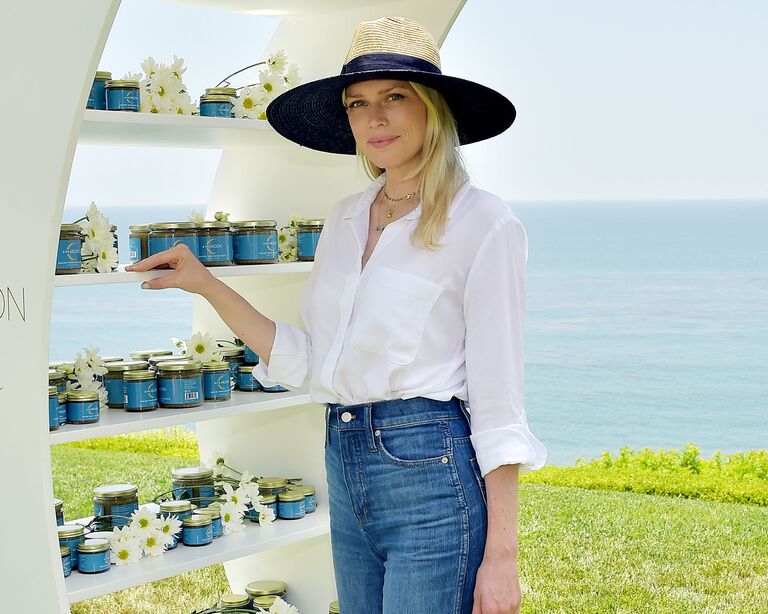 Stefanie Keenan/Getty Images for C & The Moon
Erin Foster considered herself a lucky bride--until she was faced with a side of controversy amid the ongoing coronavirus pandemic. The comedian and model, who married Simon Tikhman in a New Year's Eve wedding, took to Instagram to share a cheeky post on Monday, April 13, celebrating her wedding from several months ago. However, it was read as insensitive due to the timing.
Foster, the daughter of music producer David Foster, shared a photo from her wedding day and added the caption: "Not to brag, but what a time to have already had your wedding." The post has since been taken down from Foster's page, but a spirited discussion took place for several days. Foster ultimately apologized for her post.
"I don't get joy out of hurting people's feelings," she said in an Instagram Story video days after her post went up. "That doesn't do anything for me. I get joy [from] making people laugh and I've never had a brand of comedy that was mean spirited or offensive to people in any way… I obviously don't want to be in this position where people think that I did something or said something that was hurtful and I apologize if I hurt someone's feelings. I don't do that, that's not my thing at all."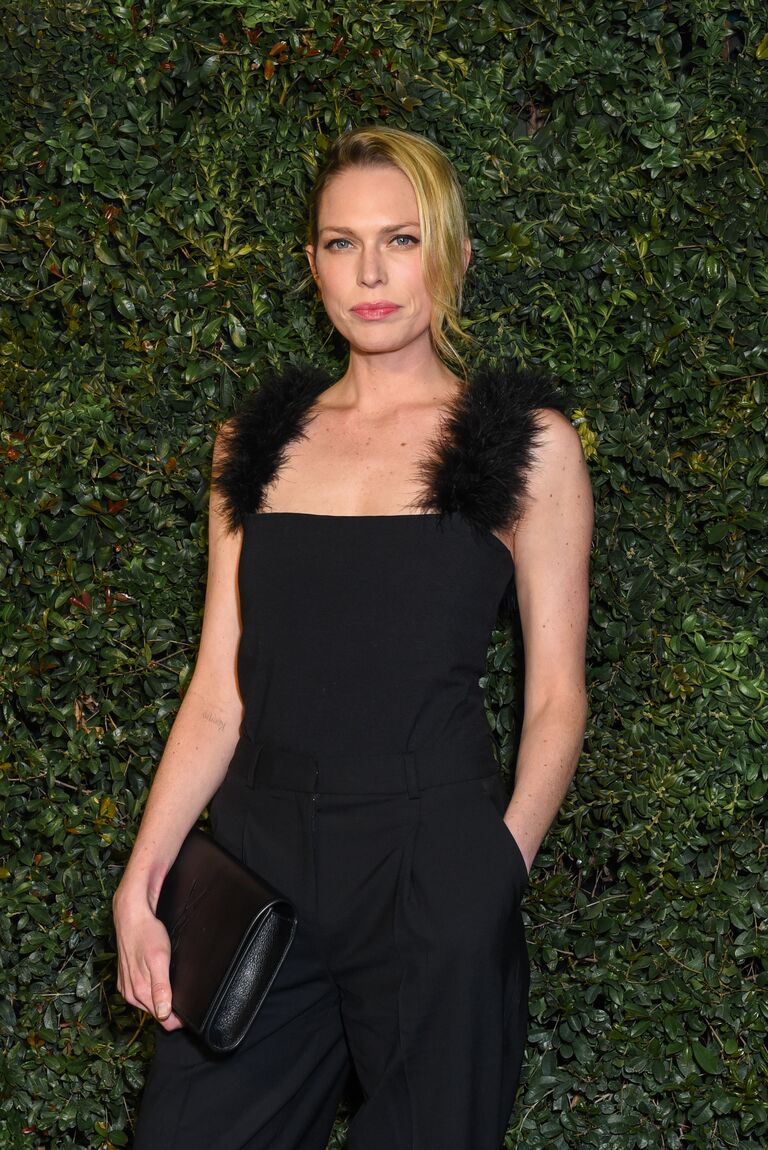 The original comments on Foster's post were a mix between those welcoming the comedic relief in the midst of the pandemic, against others who felt Foster's remarks were truly insensitive amid the ongoing plight of couples having to postpone their weddings. Stars like Katy Perry, Jen Meyer and Olivia Munn also commented on Foster's now-deleted post.
"Feels pointed @erinfoster," Perry remarked. The "Firework" singer, of course, is one of the biggest celebs names to have had her wedding impacted by the COVID-19 pandemic. The pregnant star and Orlando Bloom were supposed to have a destination wedding in 2020. However, they've had to since pivot their plans for a better time in the future.
Other fans applauded Foster for her sense of humor. "Thank you for providing comedic relief during such stressful times," wrote @stephbergie. "I am a 2020 bride who has had to postpone her wedding and I still think this is hilarious!
"Girl my wedding was supposed to be this upcoming weekend and was obvi canceled .... still find this caption hilarious 😂," @ladykwalsh added. Another user @kellonearth2020 commented, "Gorgeous and hilarious! Please do NOT take this down!"
Many, however, were put off by Foster's insensitivity. "Can you not caption this? There's millions of people, aside from those that are losing loved ones and jobs, who are dealing with canceling and changing their weddings and the reality that they may never have the wedding they dreamed of," wrote @jackieolemberg. "As a public figure this is extremely insensitive, and in a time like this you should try be better. Thanks."
"Ouch," @anjenag remarked. "Lots of couples are really struggling right now. Not only have I had to postpone by wedding, but I also don't have the luxury to see or quarantine with my fiancé. We are both physicians. I work in Canada and he works in America. I look to your posts as comic relief, something to distract me from the stresses of my job, from being unable to see my partner, and also from the heart break of postponing my wedding and not knowing when it will happen. Please re consider this post."
"I think you're hilarious, but this one just doesn't feel right. Sorry," @lisaholbrook23 commented.
"Your wedding was beautiful and I loved seeing the pics, but as someone with a wedding date later this year who is freaking out due to COVID-19, maybe not the best post for right now," added @kwfogarty.
"Nice compassion, sis. Tasteless joke, come on," said @electricellie, while @christinediane07 commented: "Ouch. Rubbing salt in the wounds."
"I love you so so so so much, but I have had to make the devastating and emotionally painful decision to cancel my wedding due to COVID," wrote a fan wtih the handle @sofiavanraan. "This post is super insensitive to many of us who are losing money from having to cancel our weddings. But also to people who have lost family members and friends due to this virus."
Foster, though initially defensive about her remarks, took some time on April 14 to think about the impact of her words. After she had "slept on it," she realized she wanted to avoid the possiblity of being in a "war with anyone."
She added, "I was wrong. I did not mean to offend anyone and I'm sorry." She then deleted her post.
Though Foster's comment was made in jest (in line with her usual sense of playful humor), the scion broke a golden rule in the guide of things not to say to people whose weddings have been postponed due to COVID-19. Yes, Foster was fortunate enough to have moved forward with her New Year's Eve wedding, avoiding the fate of a postponement by a few months.
However, the delivery and the timing could trigger couples who've encountered a different fate. In total, we've seen tens of thousands of couples having to pivot and postpone their weddings due to COVID-19. Some have been planning their nuptials for well over a year and dealt with financial constraints and other health-related concerns. Given the ongoing nature of the pandemic, it's not an advisable time to make light of a situation where so many couples and local businesses have been impacted.
Our advice? Send flowers instead and support your friends during this already challenging time.