24 Hanukkah Gifts to Give Your Special Someone During Those 8 Special Nights
We hear all these top-notch Hanukkah gifts pair well with latkes.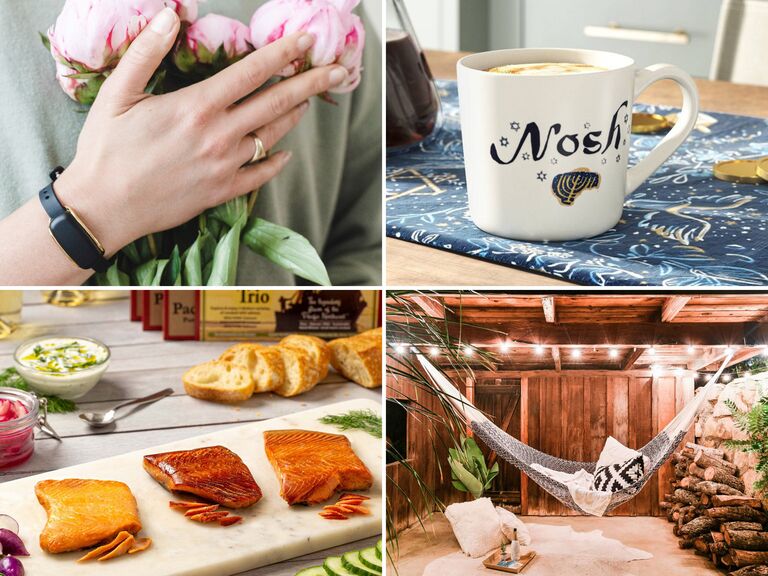 We have included third party products to help you navigate and enjoy life's biggest moments. Purchases made through links on this page may earn us a commission.
It's (somehow) almost time to light the menorah and celebrate Hanukkah. This holiday season, toast those eight epic nights with a superb gift selection for your significant other. This year, Hanukkah runs Sunday, December 18 to Monday, December 26, giving Jewish people around the world a chance to partake in the Festival of Lights.
Whether you're Jewish yourself, considering converting or in a relationship with someone of Jewish heritage, we've got 24 amazing Hanukkah gift ideas ahead. Whether you want to go the traditional route and splurge on a unique menorah or opt for a romantic gift that isn't specific to the annual winter holiday, we've got something for you.
1. Une Femme The Betty California Sparkling Brut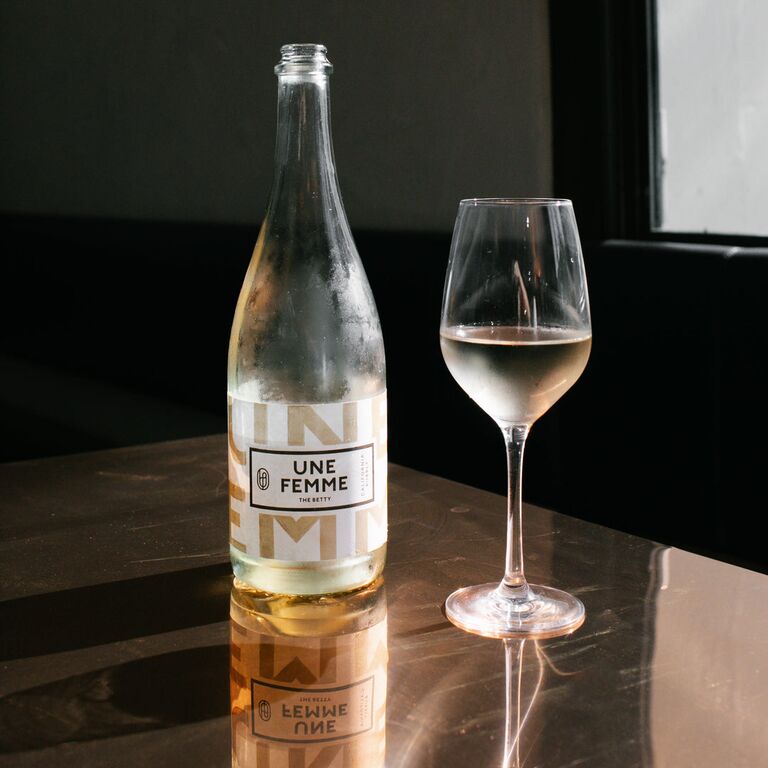 Is your partner cooking up brisket, latkes, sufganiyot (jelly doughnuts traditionally eaten during Hanukkah) and a whole slew of other delights for a Hanukkah party? Just add this festive brut-style sparkling white wine made with grapes sustainably sourced from vineyards across California's Central Valley. With robust acidity and notes of Asian pear, white peach, green apple and jasmine, this wine stands up well to holiday dishes. P.S. As a nice gesture, for every bottle of The Betty sold, Une Femme will make a donation to charity.
2. Aura Carver Frame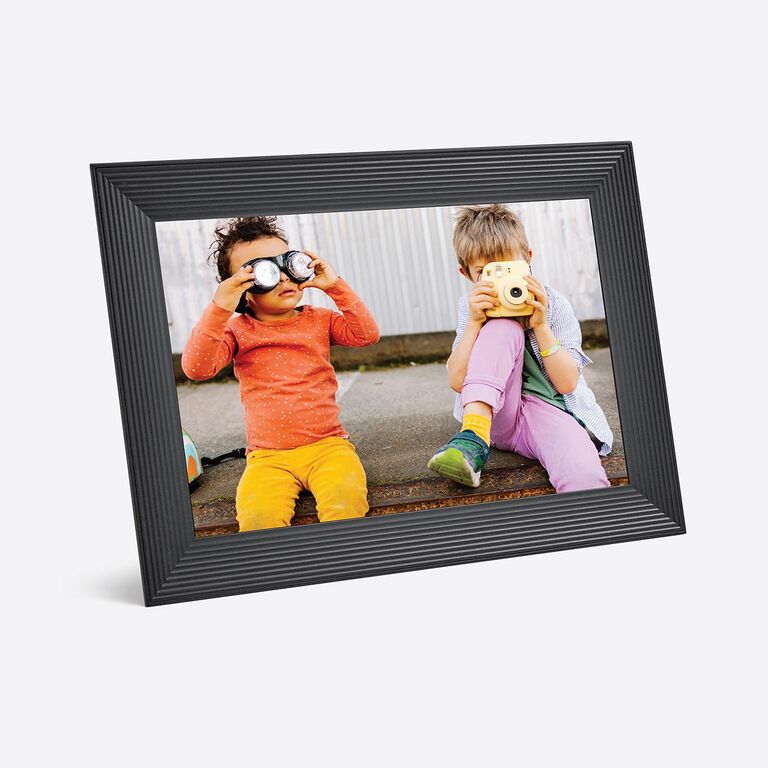 This Gravel or Sea Salt WiFi-connected picture frame is perfect for setting the backdrop for Hanukkah gatherings. Owners have the freedom to rotate their favorite photos and videos on the sleek HD display. Using the Aura app, frame recipients can quickly add digital memories and invite loved ones to share their collections, too. For a special touch, preload the frame with content and a personal message before gift delivery.
3. Yohana The Yohana Membership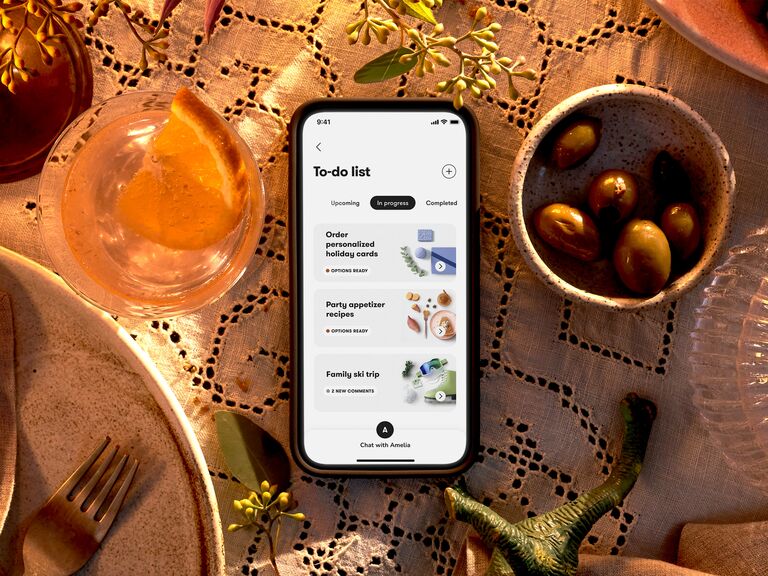 This concierge service is perfect for the partner who's the host with the most. The monthly membership program works by matching families with specialists who tackle their to-dos, including things like hiring a housekeeper before company arrives, ordering party decorations, scheduling appointments, dealing with the internet company or wrapping and delivering presents. Saving busy folks up to 10 hours a week, it's an especially great gift during the holiday season hecticness.
4. Threshold Festival of Lights Plush Hanukkah Throw Blanket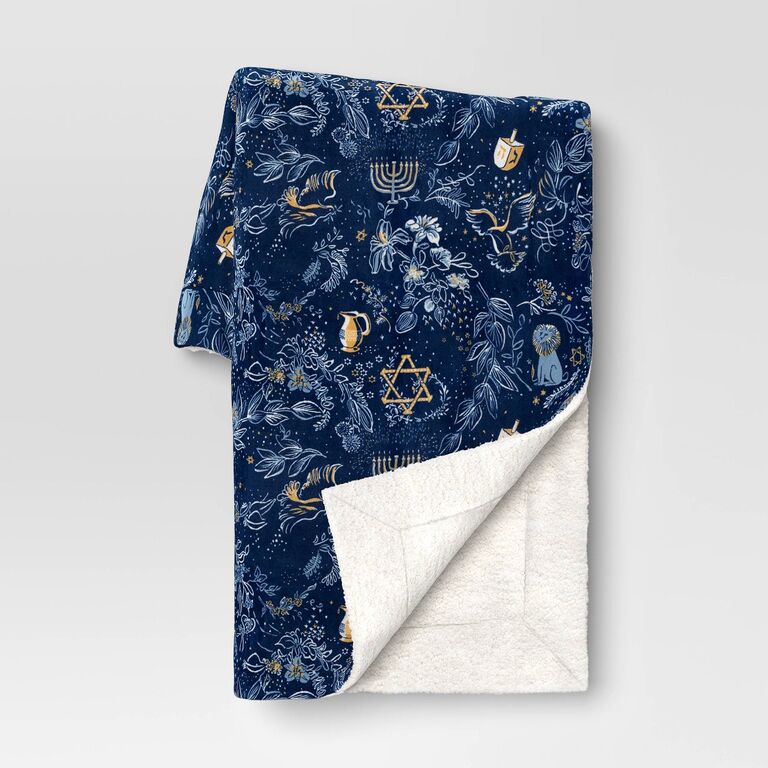 Looking for a cozy gift for your partner? Try this festive throw. The patterned side displays menorahs, dreidels, the Star of David and other Jewish symbols, with faux-sherling fabric on the reverse. It's great for the couch or adding an extra layer of warmth to your bed. When it comes time to wash it, simply toss the blanket into the machine.
5. SeaBear Smokehouse Smoked Salmon Trio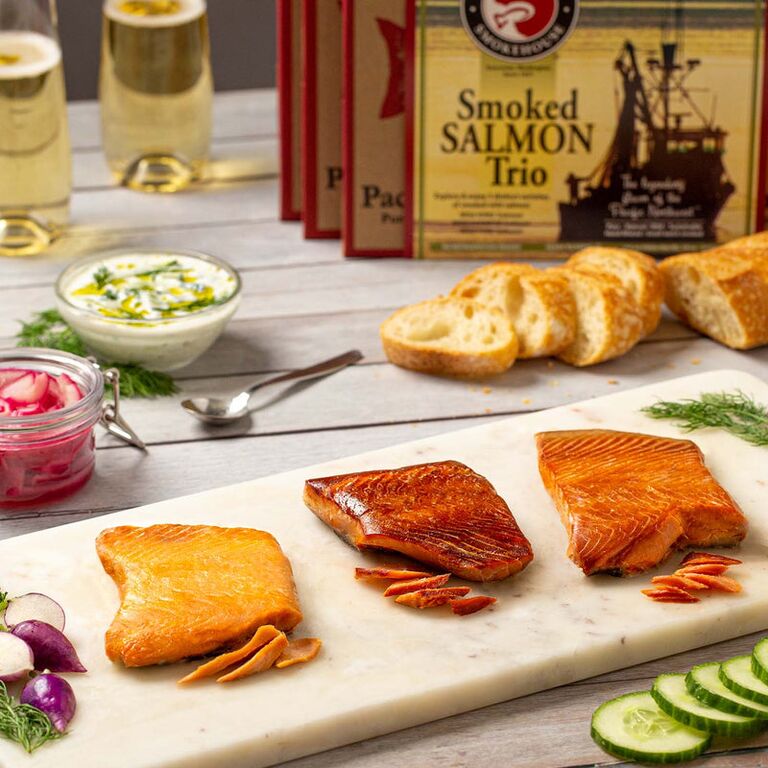 What's the Hanukkah season without some lox and schmear? This delicious assortment includes three varieties of wild salmon—sockeye, king and pink—all packaged up in a giftable boxed collection. Pro tip: Save some to serve with leftover latkes and a dollop of sour cream.
6. Bond Touch Pair of Bracelets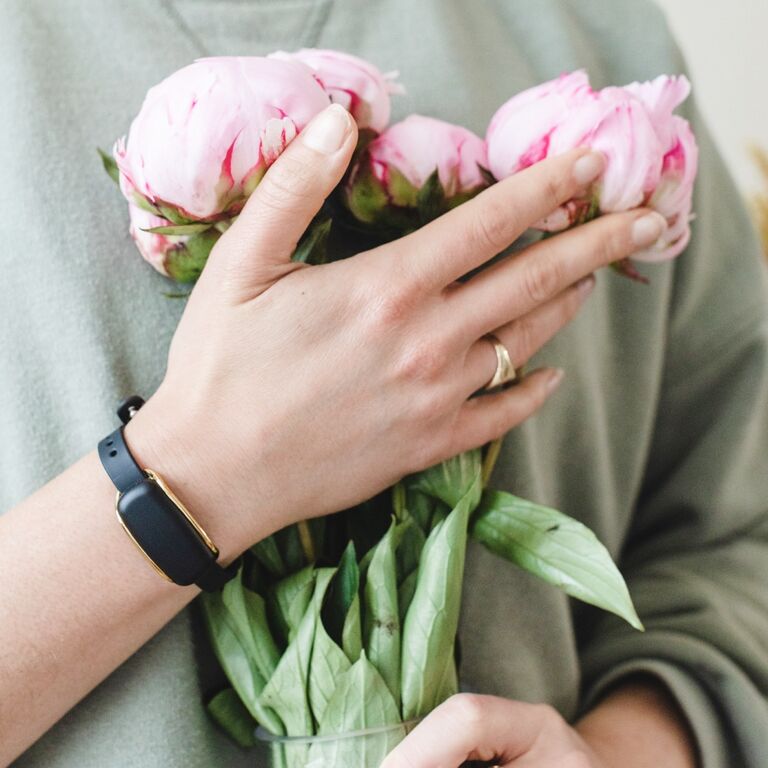 Particularly suitable for those in long-distance relationships, these bracelets help pairs stay connected—even if they can't spin the dreidel or light the menorah together this holiday season. How do they work? Thanks to cool technology, when one partner taps their bracelet, the other feels a vibration from their own wristband. Better yet, you can use the gadgets to exchange private messages. Plus, with a few customizable color options, you can each wear the style that best suits you.
7. André's Confiserie Suisse Hanukkah Chocolate Bâtons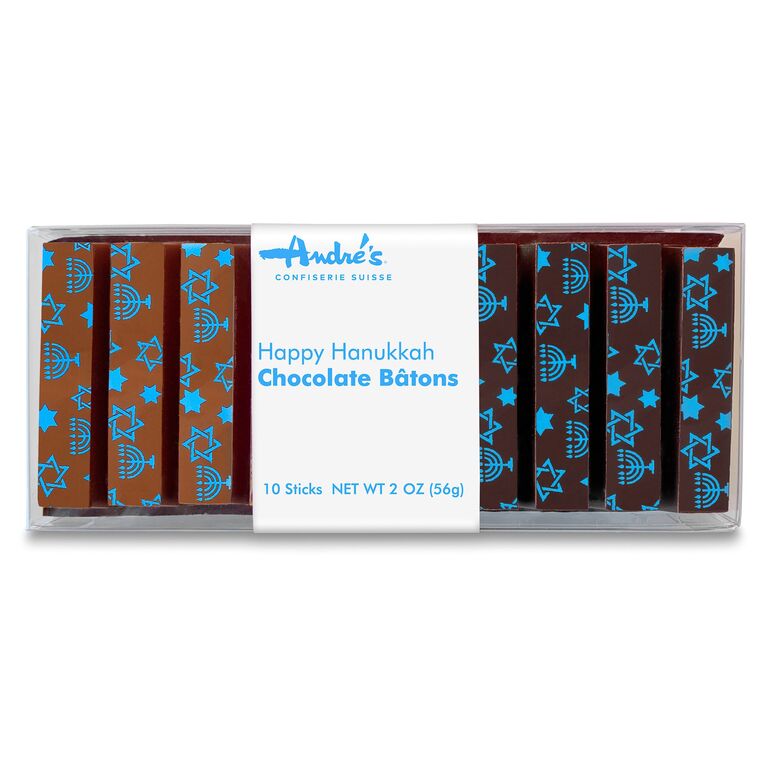 For the partner with a sweet tooth, these Hanukkah chocolates make a wonderful choice. The set of 10 sticks includes both milk and dark chocolate treats decorated with a festive mix of blue menorahs and Stars of David. Buy extra!
8. ReserveBar Old Pulteney 12 Years Old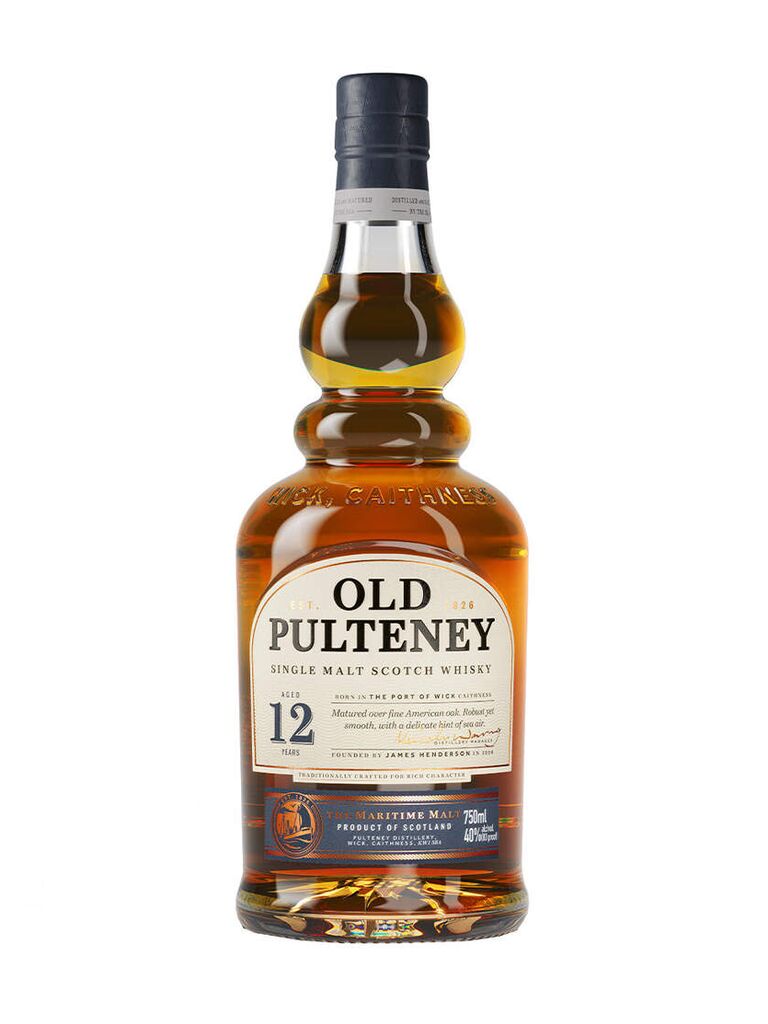 This STAR-K kosher-approved whisky is the perfect way to say cheers beside the Hanukkah candles. Featuring briny notes from the sea (this spirit is crafted near Scotland's most northern shores) balanced by sweeter notes from ex-bourbon American oak casks and waves of vanilla, honey, dark caramel and more, the drink pairs wonderfully with sufganiyot. This handsome bottle is sure to become a home bar staple.
9. Pals Mismatched Adult Socks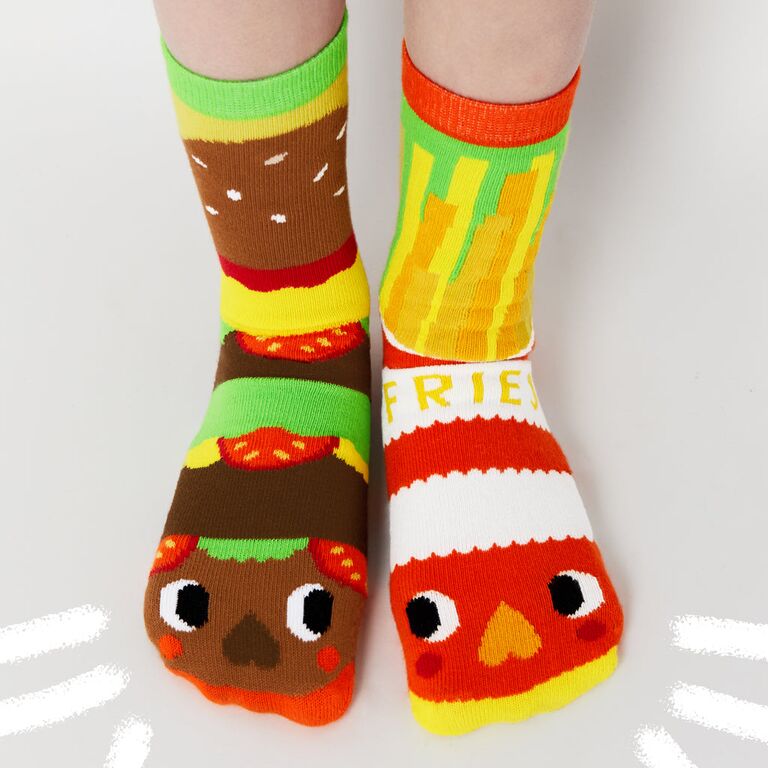 A great unisex gift for Hanukkah, this indie socks label makes mismatched socks "that come as two different 'pals' but go perfectly together." With a dizzying array of styles to choose from, these days, we're loving the Burger & Fries, Penguin & Walrus and Burnie & Icey sets.
10. Yellow Leaf Hammocks Montauk Cotton Rope Hammock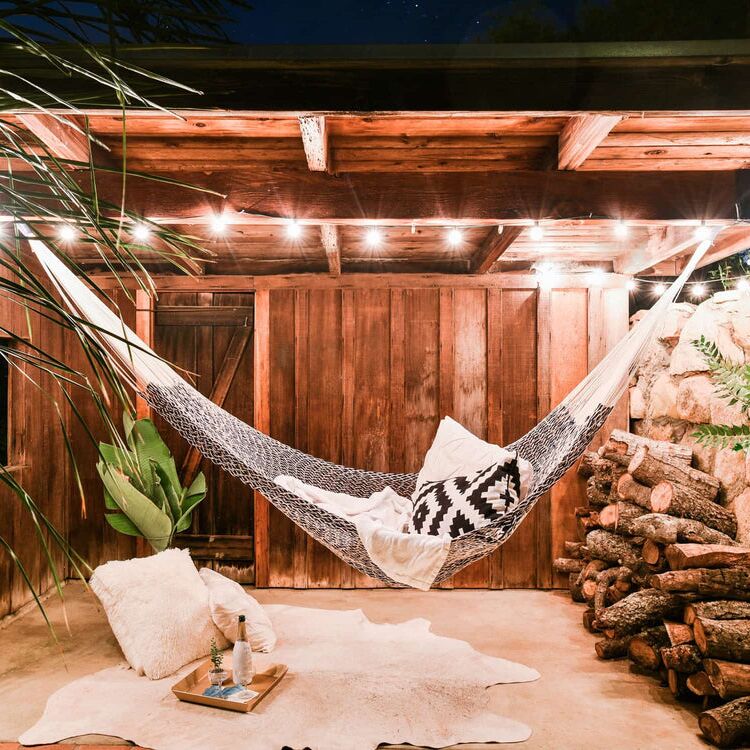 Handwoven by the expert craftswomen of the Mlabri Tribe in Thailand, Yellow Leaf Hammocks give the gift of relaxation. This indoor-outdoor design is romantic and on theme—it's big enough for two and comes in Hanukkah's colors, white and blue.
11. Thera Adult Therarobe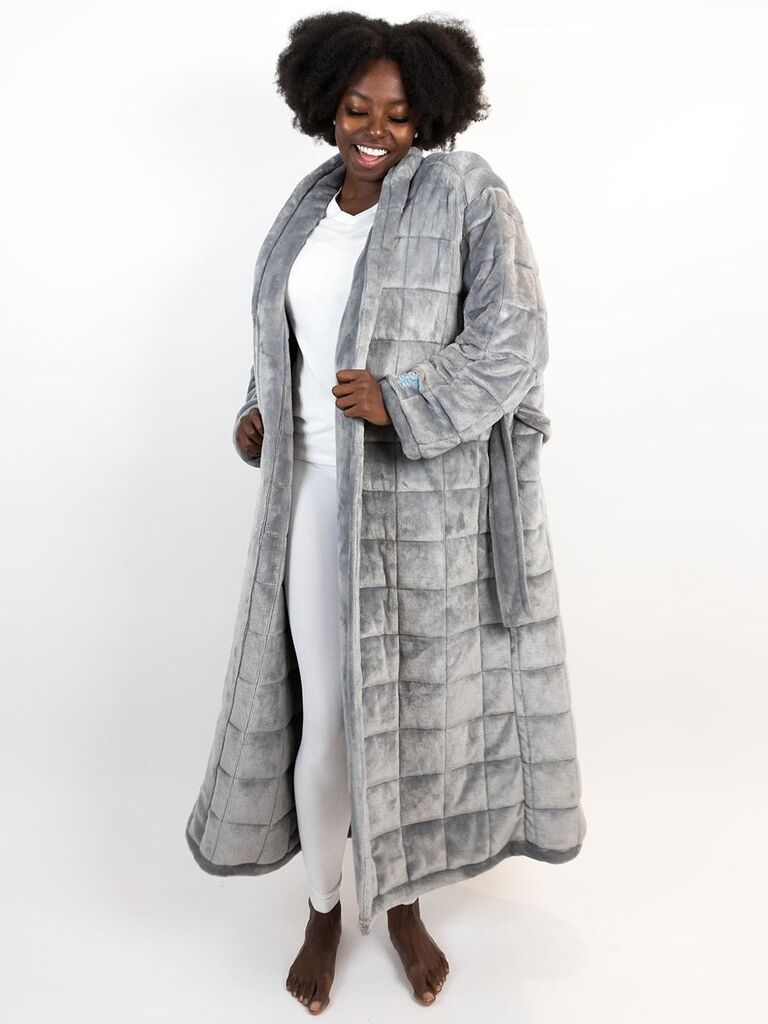 Treat your S.O. to this ultra-soft and comfy weighted robe. Available in gray or navy, the weighted robe is designed to give the wearer a dose of TLC, whether they're cozying up with a good book on the couch or meditating on the floor. Bonus: You can machine wash the Therarobe.
12. M-61 Sun+Slopes Skincare Set SPF 45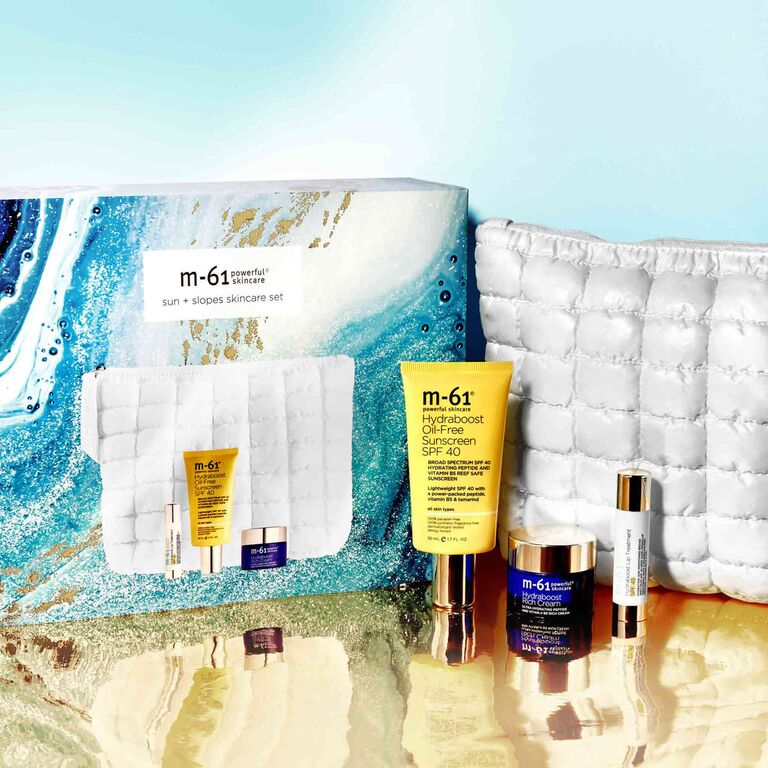 Is your sweetheart always dreaming about hitting the sand or the slopes? This bundle of sunscreen, lip treatment and moisturizing cream is a great gift for loved ones. Whether they're skiing or beach binge-reading this holiday season, they'll also love that this limited-edition trio comes with a handy carrying pouch.
13. SAFEGRATE Grater Finger Guard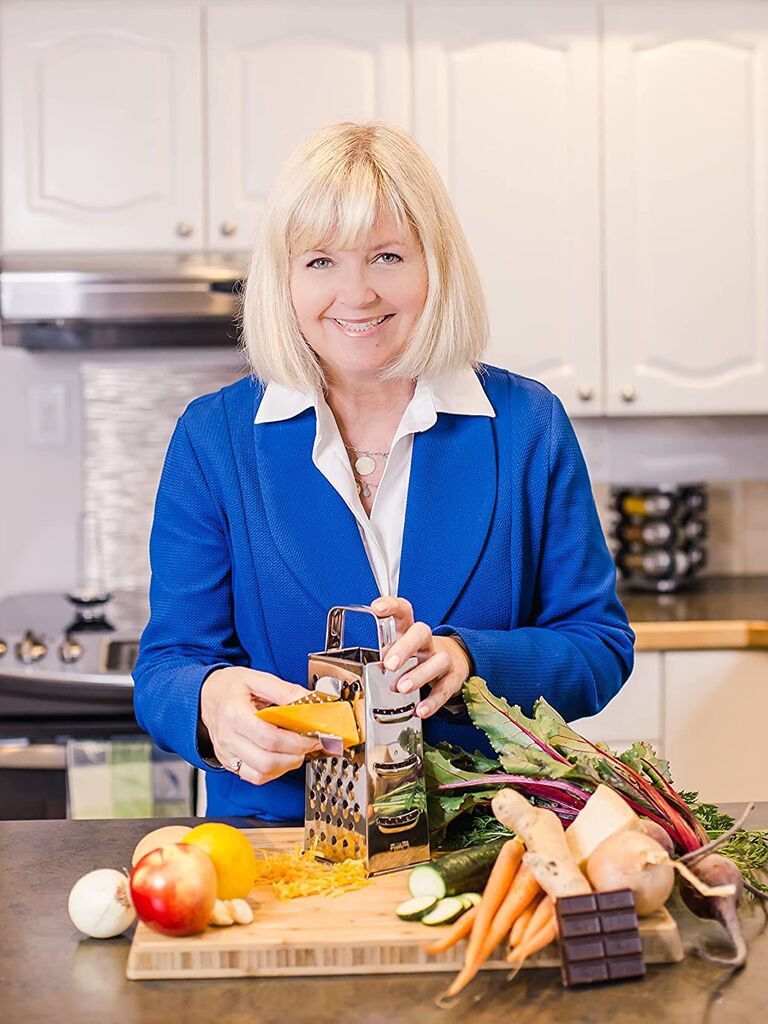 For the home-chef husband, wife, boyfriend, girlfriend or fiancé, the SAFEGRATE is a winning choice. First, it'll help make latke-making a breeze (by safeguarding fingers from a trip to the emergency room). Second, it's a nice tool for culinary maestros to have on hand for grating, slicing, chopping and zesting veggies, fruit, cheese and aromatics like ginger and garlic throughout the year.
14. Angara Blue Sapphire Evil Eye Pendant With Diamond Accents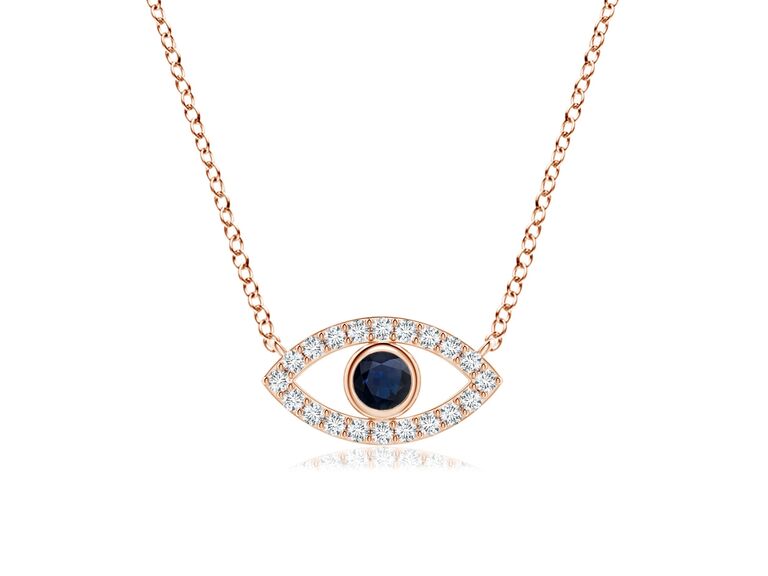 If diamonds are a girl's best friend, diamonds and sapphires are a girl's soulmates during the Hanukkah season. We simply adore this Evil Eye necklace, which is alleged to provide the wearer with protection from bad energy and occurrences. Worth noting: Shoppers can customize the metal and stone's size and quality to fit their budget. Other color-appropriate Hanukkah gift ideas include the Oval Sapphire Solitaire Pendant With Diamond and Oval Blue Sapphire and Diamond Shell Stud Earrings.
15. Tea Drunk Holiday Tea Sampler: Reserve Selection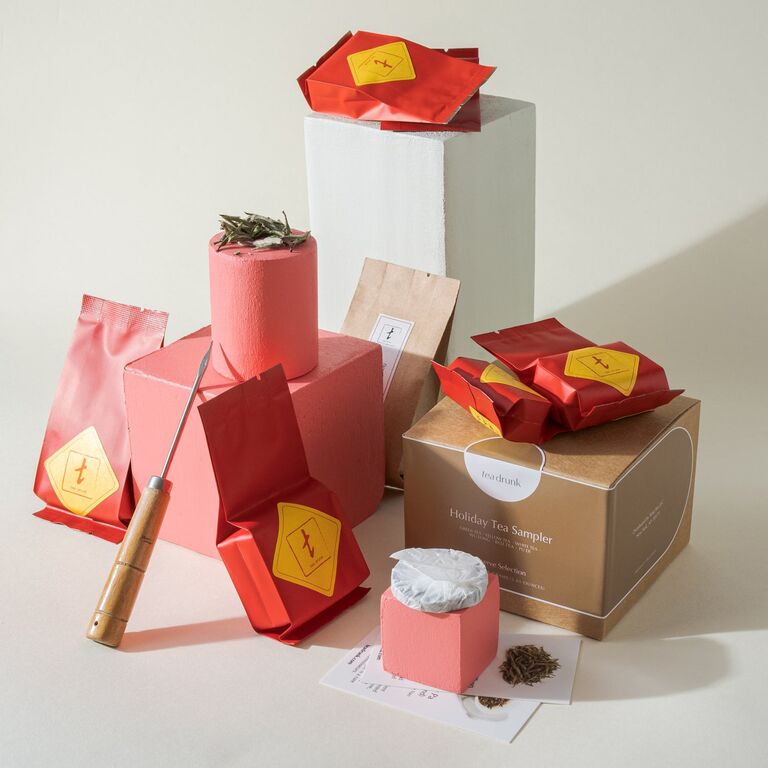 Say Happy Hanukkah or Chrismukkah (a portmanteau that means the blending of Christmas and Hanukkah) with this collection of eight upmarket teas. Each sample of loose-leaf tea is composed of tea leaves from "the world's best terroir using biodynamic growing practices and processed by heritage tea farmers using ancient techniques," sure to awaken the discerning tea tippler's palate. With eight teas in the gift box, this present is perfect for eight nights of celebration.
16. Threshold Nosh Mug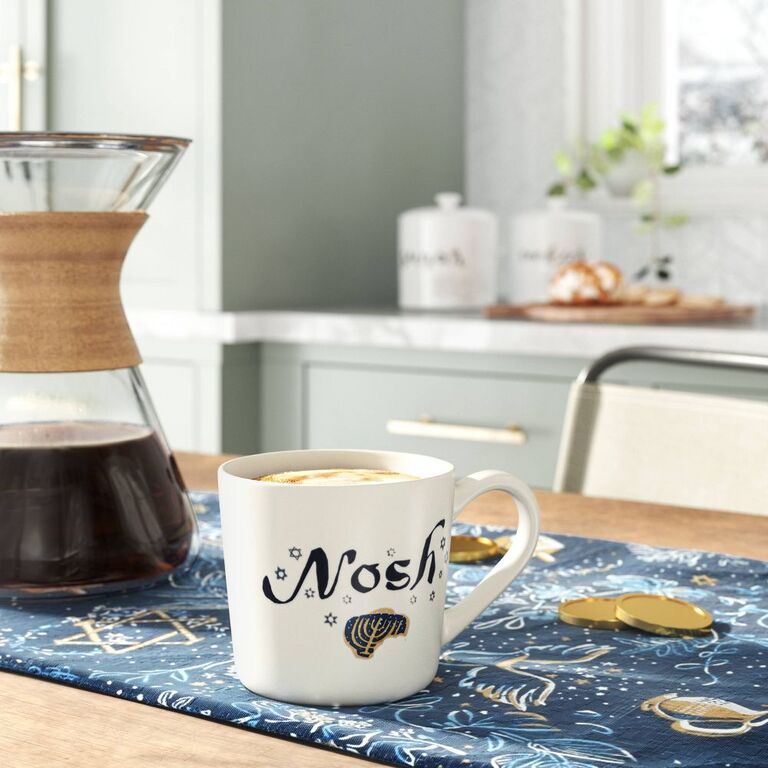 This 15-ounce coffee mug showcases the Star of David, a menorah and the popular Yiddish word, "Nosh" (an evolution of the word "nashn," which means "to nibble or gnaw"). On top of its celebratory design, the mug works for both hot and cold beverages and is microwave- and dishwasher-safe.
17. Swoveralls in Challah Challah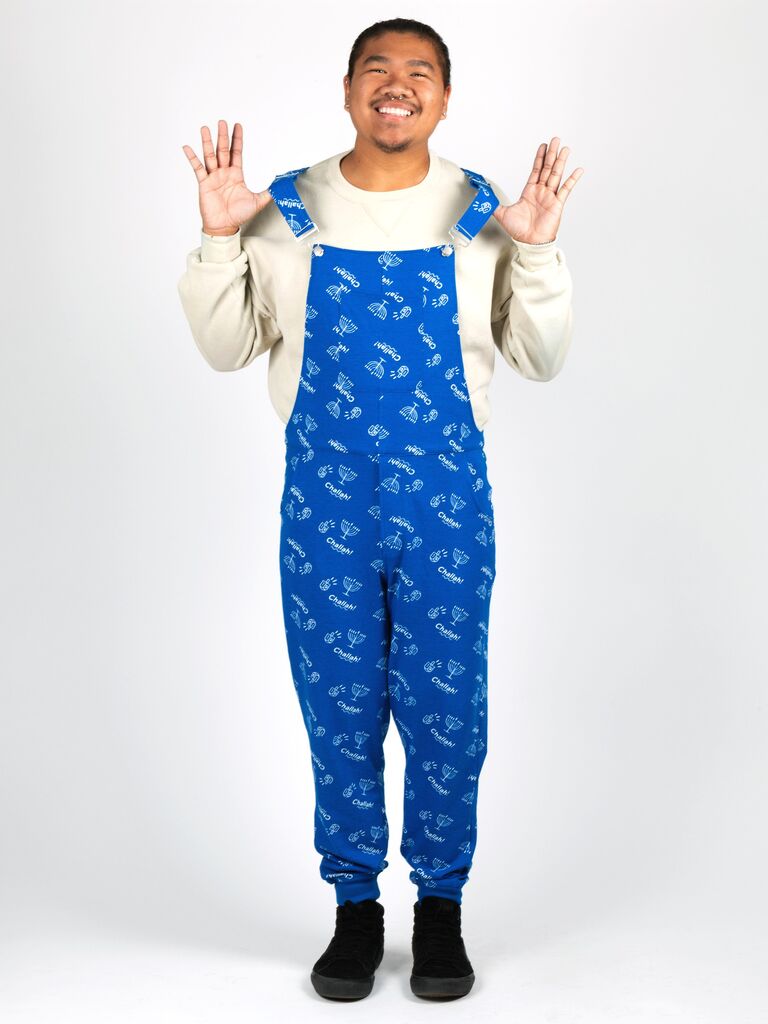 These challah-themed overalls are sure to elicit a chuckle from the recipient and all those around when they wear them, too. The festive print includes the word "challah," a dreidel and a menorah to mark the December holiday. In addition to being a jolt of joy, they're super comfy and practical. Think: a hybrid of sweats and overalls with five pockets, adjustable straps and jogger-style pant cuffs. Available in unisex sizes XXS to 3XL, they're made in the USA with an organic cotton-recycled polyester blend.
18. Apeloig Modern Lucite Menorah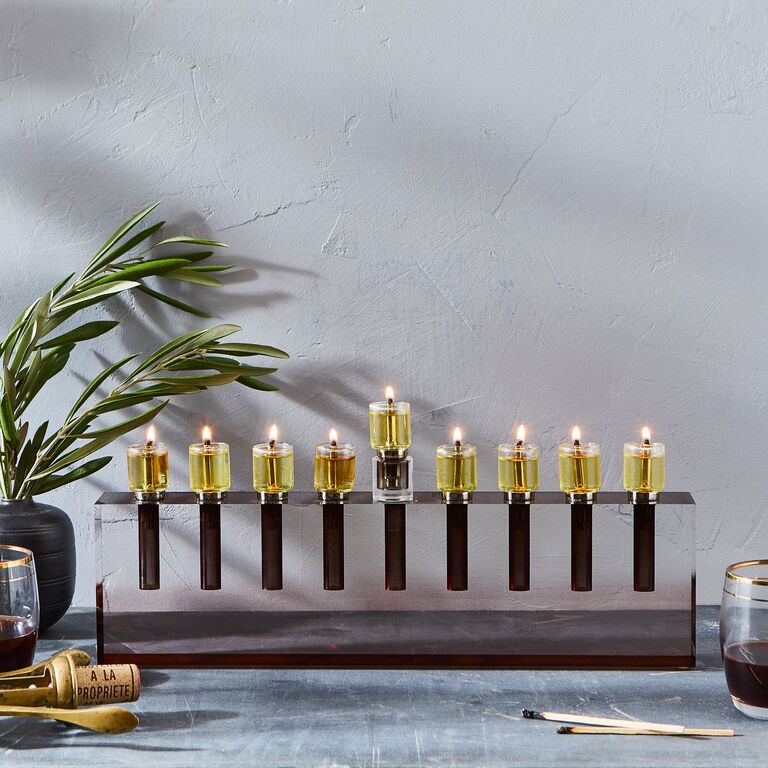 How neat and classy-looking is this multifunctional menorah? As soon as Hanukkah ends, you can use this menorah as an elegant, year-round flower vase. A beautiful piece that celebrates Jewish heritage, we also appreciate that you can change the placement of the shamash (the candle used to light other candles on the menorah) since it's a removable acrylic part. Place it in the center, on the left holder or leave it off entirely when you're using it as a vessel for blooms after the Festival of Lights concludes.
19. Travertine Spa Steam Shower Spray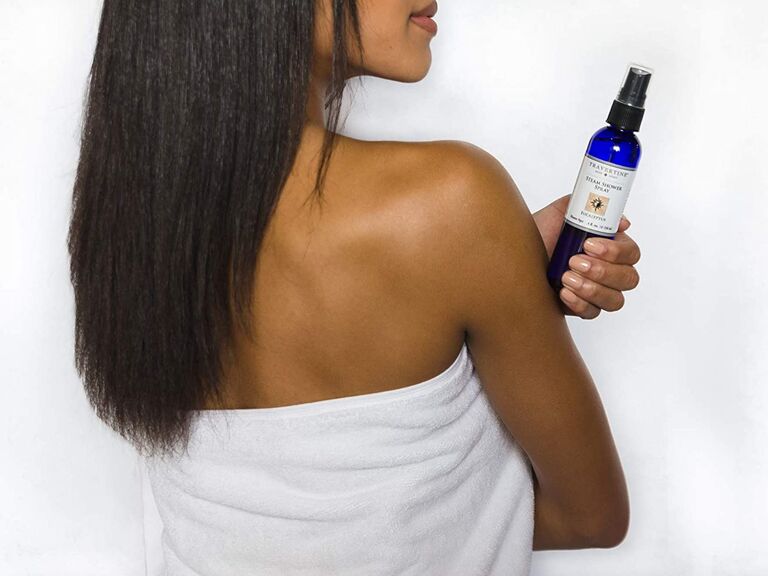 To elevate your significant other's self-care routine, give them this eucalyptus shower spray made with 100% pure eucalyptus oil. It comes in a variety of different fragrances ranging from Eucalyptus & Lavender to Eucalyptus & Cedar, and they only have to spray it two to three times into a hot shower and take a deep breath to enjoy a moment of soul-soothing calm. For the partner who's always on the road, the brand also has a two-ounce bottle that's TSA-compliant with a travel cap.
20. W&P Porter 8-Piece Fridge Bundle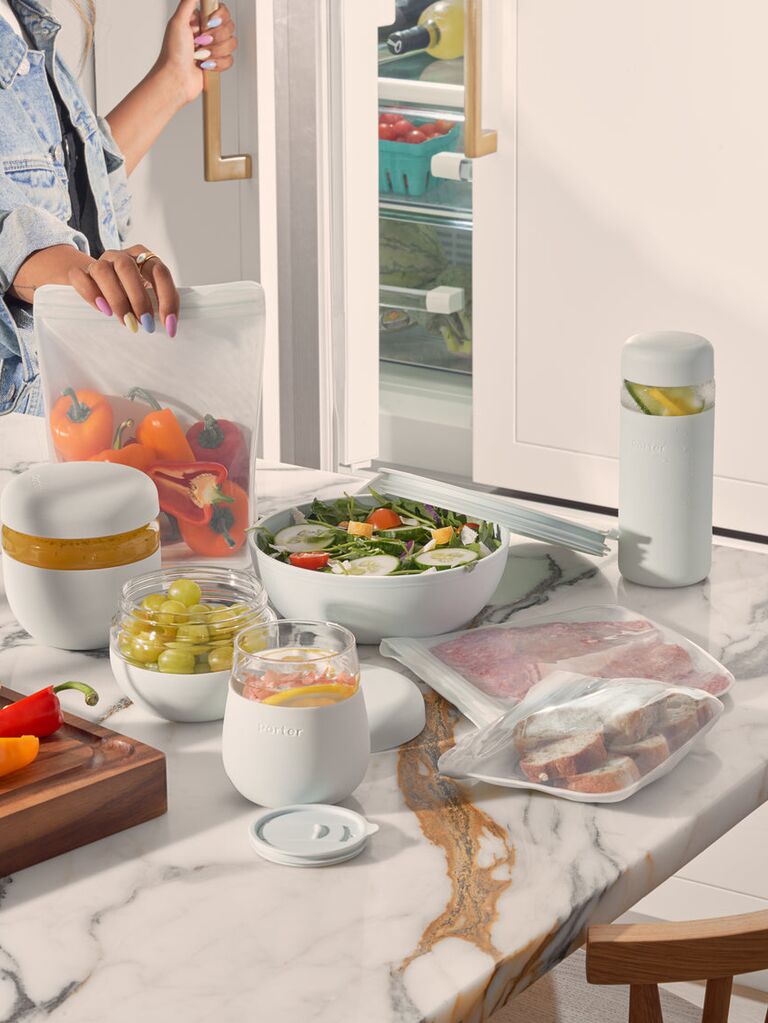 If you're not familiar with the brand, W&P sells an impressive lineup of sustainable, reusable home and kitchen products. This attractive, well-built set of storage containers is a major upgrade from everyday Tupperware and perfect for storing leftover gelt cookies, potato latkes, sufganiyot and more from Hanukkah parties. Best of all, your lovebird will get to use this set again and again throughout the year, whether following a beautiful Shabbat dinner or whipping up a gourmet lunch to take to the office.
21. The 92nd Street Y, New York Gift Certificate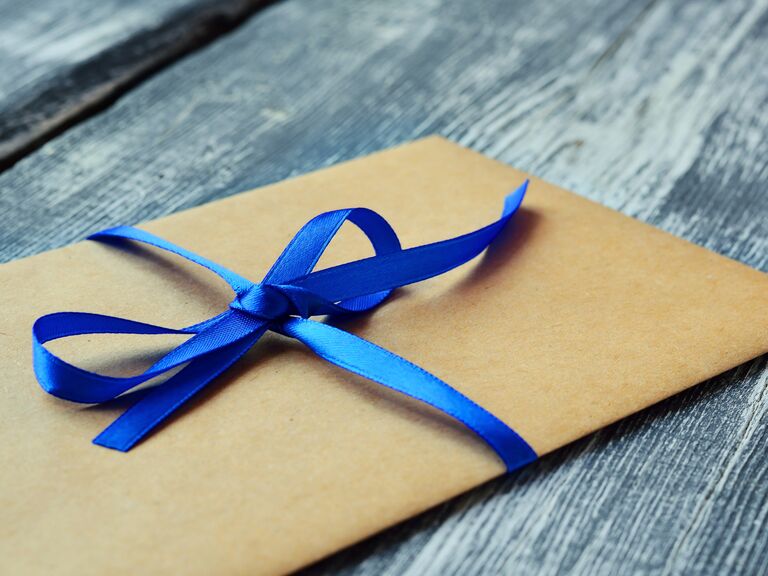 Founded in 1874 as the Young Men's Hebrew Association, this Jewish organization is considered one of the world's finest cultural and community centers, welcoming people from all faiths and walks of life. A gift certificate in the denomination of your choice ($18, which represents good luck in Judaism, is one of the preset options) gets the recipient access to an impressive lineup of virtual and in-person classes, talks and events. Offerings run the gamut from Jewish Italy: Food, Culture & Travel by Francine Segan to a show with Branford Marsalis, a triple Grammy Award winner, and his stellar quartet.
22. Opalhouse Designed With Jungalow Hanukkah Lumbar Pillow
One easy way to bring Hanukkah cheer to your space? A blue and white pillow. This lumbar pillow with an embroidered menorah and tasseled ends looks great on an armchair or couch. If your significant other loves entertaining during the Festival of Lights, they're sure to swoon for this gorgeous pillow.
23. Fiberologies Chef's Helper Pair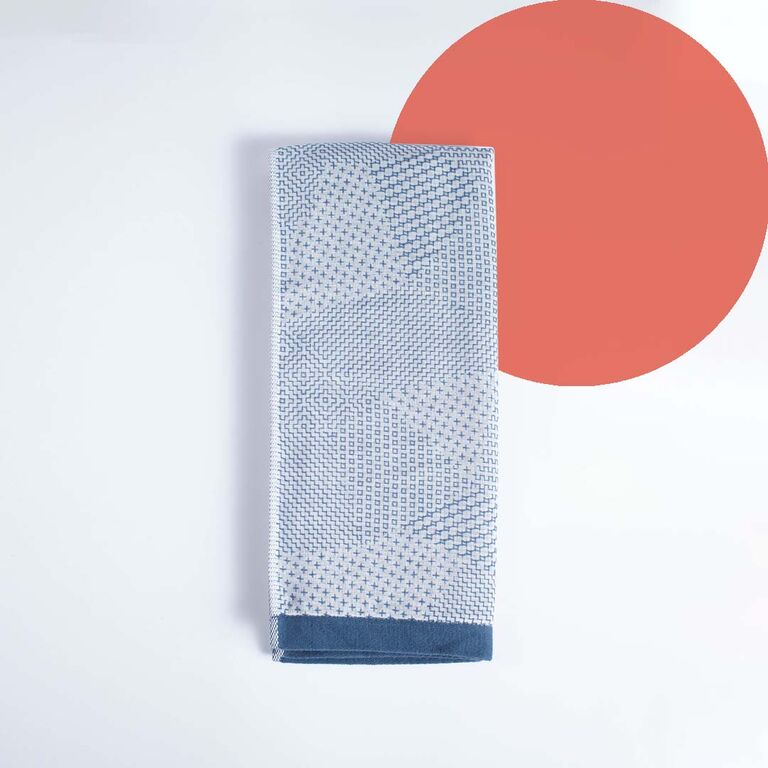 Got a better half who loves holiday meal prep? The Chef's Helper towels from Fiberologies (sold in a set of two) will make frying latkes less of a mess. With a seasonally fitting blue and white pattern, each towel has a blend of cotton and flax fibers and a unique quadruple gauze weave to absorb messes, help dry veggies, aid the user in holding hot pans and more.
24. Slate and Brush Design Studio Funny Hanukkah Card
What's love without laughter? This creative and playful stationery—which reads, "Who needs Hanukkah presents when I'm the best gift you've ever received?"—is sure to make your special someone smile. Your presence is a present, after all!