Everything You Need to Know About Getting Married in Illinois
Look to The Knot for local details about getting married in Illinois, from choosing your wedding venue to getting your marriage license.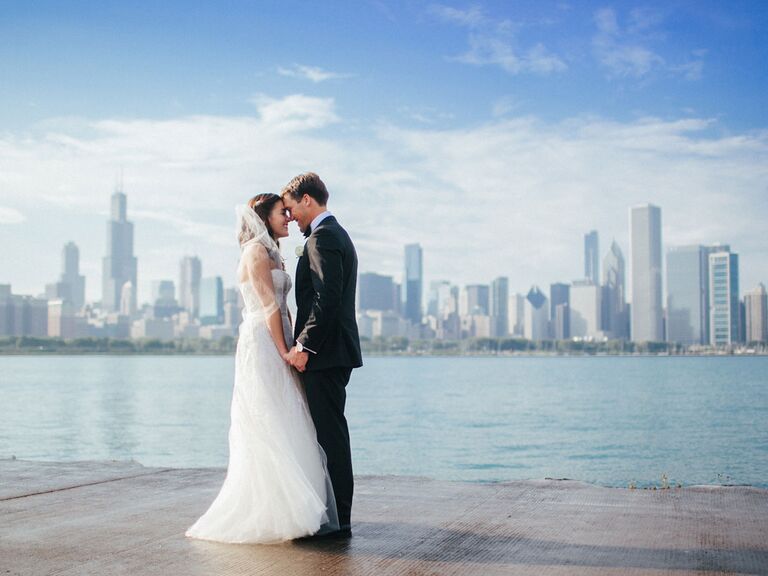 Tim Tab Studios
The Ultimate Guide to Getting Married in Illinois
From the bustling metropolis of Chicago in the north to acres upon acres of heartland farms in the south, Illinois is easily one of the most diverse and interesting states in the country. Whether you want a quiet waterfront union, a rustic barn party or an elegant celebration in a world-class luxury hotel, you can make your Illinois wedding visions a reality. Illinois is the historic Land of Lincoln, but it's also home to some of the most respected cultural institutions in the country thanks to Chicago's impressive theaters and museums.
With plenty of down-home Midwestern charm as well as a sparkling urban landscape, Illinois is a wonderful place to tie the knot. Getting married in Illinois means having access to a variety of excellent, experienced wedding professionals who will help you create a once-in-a-lifetime celebration that you'll share with the most important people in your life. But before you get carried away worrying about the logistics of finding suitable urban wedding venues in Chicago or barn wedding venues in Illinois' rural areas, read through this helpful guide that has all you need to know, from getting your Illinois marriage license to helping you and your guests have the best wedding weekend.
Top Wedding Trends in Illinois
Considering an Illinois wedding? According to The Knot 2015 Real Wedding Study, Illinois brides typically spend about a year planning their weddings, so try to relax a bit and enjoy the process. There's more information about Illinois marriages in our Real Wedding Study that you might find helpful too.
In 2015, couples getting married in Illinois tended to have formal or semiformal weddings, though the exact proportions varied in different parts of the state. In Chicago, for example, a whopping 92 percent of 2015 weddings were either formal or semiformal, with 30 percent of survey respondents describing their wedding as black tie, a much higher proportion than in most of our wedding markets across the country. Only 5 percent of the Chicago couples who responded to our survey described their wedding as casual. This means you'll be in good company if you want to go all out for a glamorous, formal Chicago wedding.
The Chicago suburbs had similar proportions of formal, semiformal and casual weddings, but Central Illinois, with its small towns and farmland, is a different story. There were more casual weddings there (21 percent) than black tie (13 percent), but semiformal was by far the most popular style there as well, making up 62 percent of Central Illinois weddings.
Illinois distinguishes itself from other states in one major way when it comes to weddings: While American couples tend to want to tie the knot outdoors, couples getting hitched in Illinois wedding venues across the state preferred to say their vows indoors, regardless of the season. Central Illinois and the Chicago suburbs had the most outdoor weddings, with only 14 percent of Chicago weddings taking place outdoors, the lowest proportion of all of the areas covered in The Knot 2015 Real Wedding Study. So, while it might not be easy to find outdoor places to get married in the Windy City, you should have no problem finding indoor Chicago wedding venues to consider.
There are some local traditions and other ways to make your geographical location a significant factor in your Illinois wedding. Illinois (Chicago in particular) has long been influenced by its immigrant populations, particularly those from Poland, Italy, Germany and Scandinavia. Incorporate a subtle nod to your family heritage by marrying in one of the many historic churches that once catered to specific populations in the area. You can also go big by having some raucous polka or other folk music at your Illinois wedding. Food is another great way to include local traditions. Follow along with your wedding checklist to make sure everything is done on time.
Illinois Marriage Rates and Wedding Costs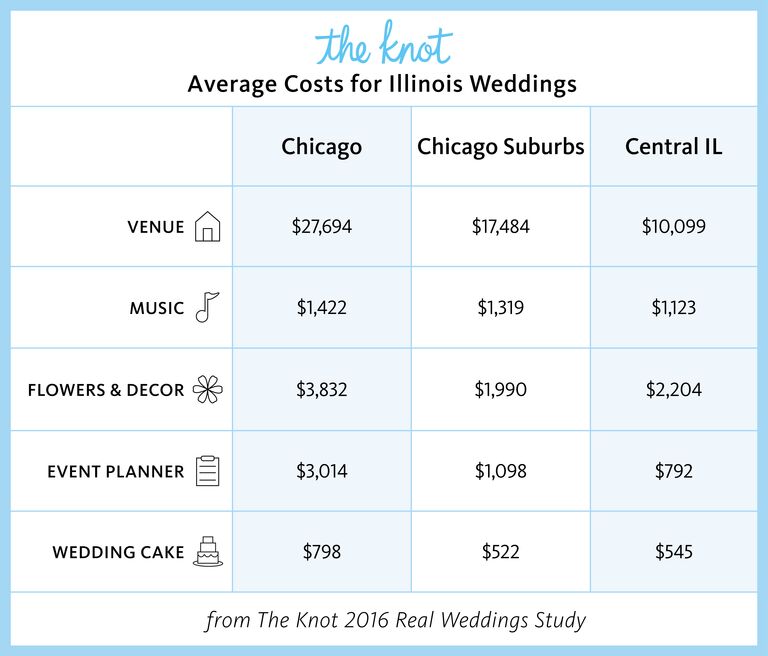 Now that you have a good idea what other Illinois brides and grooms choose to do with their approaches to wedding styles, it's a good idea to know how much they're spending on their weddings. Getting married in Illinois is, just like the state itself, difficult to box in and categorize in a single way, especially when it comes to budget. Use our budget tool to keep track of your costs and plan ahead. Here's some info from our study to help you make an informed decision about what you can realistically expect to spend (or avoid spending) on your Illinois wedding.
Illinois Marriage Statistics and Info
Wedding venues in Illinois see a lot of happy couples throughout the year: The overall marriage rate in the Land of Lincoln is 7.5 people per 1,000, which is almost a full point higher than the national rate of 6.8 per 1,000. Our 2015 Real Wedding Study showed that to-be-weds in Illinois tend to have a measured approach to moving on from their engagement to the wedding, with the majority of couples in Chicago and the suburbs enjoying engagement lengths of a year or more. Central Illinois couples tend to spend a bit less time being engaged before tying the knot, but not by much: 42 percent of Central Illinois couples were engaged for a year or more before their wedding day.
Budget Trends for Illinois Weddings
Illinois couples present a lot of variety with their budgets, particularly when it comes to the difference between Chicago and the rest of the state. Chicago is one of the most opulent wedding markets in the country, at least where budget is concerned—our 2015 survey has it ranked second in terms of budget size, only following behind Manhattan. But while getting married in Chicago can be quite a lavish affair, with the average 2015 Chicago wedding (including the engagement ring) carrying a budget of $61,265, Illinois weddings aren't all so pricey.
Central Illinois and the Chicago suburbs didn't crack the top 20 of our national expense rankings, and the average wedding and engagement ring for these areas were below the national average budget of $32,641. When you exclude the cost of the engagement ring, the average budget for a 2015 Illinois wedding outside of Chicago was $16,955 for Central Illinois and $26,742 for the Chicago suburbs.
So, if you want to get married on a smaller budget in Illinois, your best bet is to head for the countryside. Another good strategy is to use the specific budget breakdown information above so you can decide what typical wedding budget categories you may be able to DIY or do without in order to save some money on your Illinois wedding.
Top Cities to Tie the Knot in Illinois
There are a lot of great wedding venues in Illinois that can suit your style needs and budget, but there are two cities that stand out as the most popular in which to get married. You don't have to choose the following two locations, of course, but they're a good jumping-off point for learning about different wedding professionals you can hire:
Make It Legal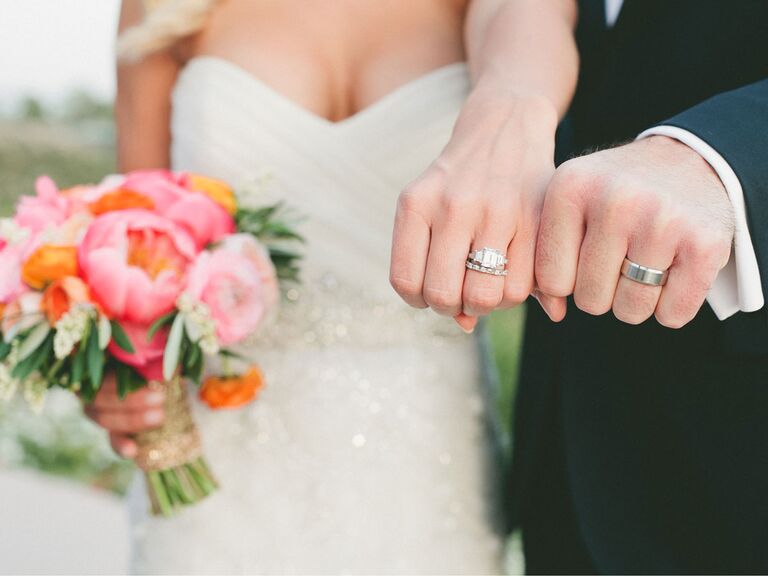 You know you're going to be spending some money on getting married in Illinois, and your head may already be spinning with ideas and inspiration for what you want the ceremony and reception to look like, but there are some important legal components to the whole process that you don't want to overlook. This part can be a little bit tedious, but it's super important—so don't put it off for too long. Valid Illinois marriages all have a few things in common, and most of those things have to do with these important steps.
Getting an Illinois Marriage License: The Basics
In Illinois, marriage licenses are administered on the county level, and things like fees and other specific rules may vary from county to county. It's a good idea to call the county clerk's office where you intend to be married to check up on specific local rules. In general, though, there are a few rules that apply if you're getting married in Illinois and need to obtain a legal license:
You and your fiancé must be at least 18 years old (some exceptions may apply; people aged 16 or 17 can marry with parental consent and proof of birth date)
Neither of you can be in a currently legally valid marriage
You cannot be closely related (specifics relating to this may vary by county)
You both have to be deemed mentally competent to enter into a contract
Clearly, there aren't any major hurdles to getting married in Illinois. We'll use the process for obtaining a Cook County marriage license as the example for how the rest of the process might go. Cook County has multiple clerks' offices where you may apply for your marriage license. You and your future spouse have to appear together at the same time, fill out the application, sign it and present valid photo ID (such as a driver's license or passport). Cook County marriage licenses cost about $60, and they're valid for 60 days beginning the day after you receive your license. You should get your license the same day you apply. Other rules include:
Divorced applicants must include the date of divorce finalization on the application; those divorced fewer than six months before the application date must bring their official divorce decree
The Cook County marriage license is only valid within the county
The person who officiates your wedding needs to complete the open fields on the license and return it to the Cook County clerk's office via mail or hand delivery
After the completed license is received, you can request a copy
Speaking of your officiant's duties, the rules regarding performers of Illinois marriages are straightforward and simple. You can be married by a member of one of the following groups of people in Illinois:
Active or retired federal and Illinois State judges
Officials or ministers from any religious denomination
The Cook County Circuit Clerk
Interestingly, if for some reason the person who marries you is deemed not legally fit to have performed the marriage, it doesn't automatically make your marriage invalid. As long as you and your new spouse feel the marriage is valid, it stays that way in the eyes of the law in Illinois.
Other Legal Considerations for Illinois Marriages
In general, permits tend to apply to wedding-related activities that take place on public land. This means that if you want to get married in a public park, you should carefully research whether you need to purchase a permit. Otherwise, your ceremony may be interrupted or disrupted. There are some additional activities relating to your Illinois wedding that may require a permit or another form of legal permission.
For example, outdoor Chicago wedding photography will likely require a permit, even if it's just for your engagement photo shoot or a quick stop for wedding portraits next to one of the Windy City's many beautiful landmarks on the way from the ceremony to the reception. The main exception is if your photo shoot is on private property.
Changing Your Name in Illinois
Finally, if you and/or your fiancé wants to change your name after marriage, the process for doing this is pretty easy in Illinois. You can use your valid Illinois marriage certificate as proof of your married status to change your name on your state ID and Social Security Card. Start by getting a new Social Security Card before you try to get a new driver's license at the Department of Driver Services. Visit your local Illinois Social Security office with original documents (not photocopies) that show your old and new name and your age, such as your birth certificate and your marriage certificate. You'll also want to bring a photo ID, such as a passport. Staff at the Social Security office will then give you a document showing that your name change is valid, and you'll get your new card within six weeks.
Other things, like changing your name on your credit cards and federal government documents, may not be as simple, HitchSwitch is here to help. This name change service can do all those little administrative tasks for you—for a small fee.
It's All About Timing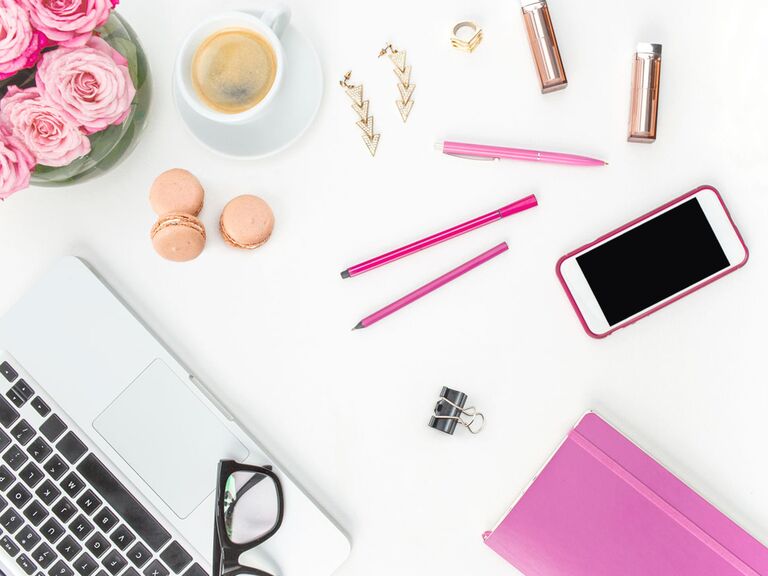 Planning your Illinois wedding involves a lot of important elements, but timing is especially important in this part of the country. In 2015, only 5 percent of Illinois weddings in Chicago and Central Illinois took place in the winter, and the Chicago suburbs were only barely higher at 6 percent. Summer and fall are overwhelmingly the most popular times of year for getting married in Illinois, though the specifics of that differ across the state.
Fall is the most popular time for getting married in Chicago, with 42 percent of Chicago weddings taking place during that season. By contrast, 37 percent of couples in Central Illinois got married in the fall, which isn't a huge difference from Chicago. Spring is the second least popular season after winter; Chicago had the most spring weddings in 2015 at 23 percent. Other parts of the state were a few percentage points lower for spring weddings.
The Four Seasons in Illinois
It's easy to see why winter and even spring are such unpopular times for getting married in Illinois. With piercingly cold winds and frequent blizzards that can bring all travel infrastructure to a screeching halt, the cold season is not an ideal time of year to get married, especially if you're having a lot of out-of-town guests. While cold weather in Illinois is usually restricted to winter, it can last into early spring.
Average temperatures start to climb out of the below-70 range in May. Extreme summer heat waves are possible here, as is severe weather, including tornadoes and thunderstorms. But the average summer temperatures (including both day and night) for the state stay in the 70s, so you and your guests are likely to be pretty comfortable if you want to say "I do" at one of the outdoor Illinois wedding venues in the summertime. Fall is generally pretty mild, with temperatures descending quickly from average highs in the 70s or low 80s during September to upper 40s and low 50s in November.
Illinois Wedding Dates to Avoid
Clearly, couples getting married in Illinois consider some times of year to be better than others. But you can further refine your approach to setting a date by considering some major events and tourist draws that may make travel to your Illinois wedding more expensive or logistically difficult for out-of-town guests. Consider these events ( and these dates) before sending out your save the dates:
Chicago Bears home games (September–January)
Chicago Bulls home games (October–April)
Chicago Cubs and White Sox home games (April–September)
Pulaski Day (First Monday in March in Chicago and other areas with large populations of Polish-American heritage)
Chicago Pride Fest (June)
Oktoberfest events (August, September and October in various cities across the state)
Great Guest Experiences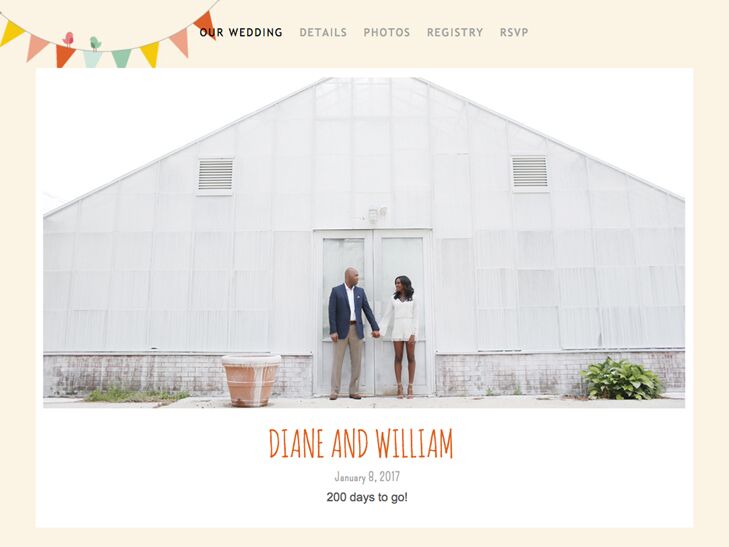 Whether you're inviting only those who live locally or want to bring everyone you love from all far-flung corners of the globe to your Illinois wedding, there's a number of ways to incorporate all the best things about the Land of Lincoln into your event. From coordinating group activities to making sure your guests know exactly where to go and when, wedding websites can include tons of useful information and links.
Around Town: What to Do and See in Illinois
Illinois attractions vary based on what part of the state you're in. If you're getting married in Chicago or the surrounding suburbs, you and your guests have plenty of cultural and dining opportunities and even a few outdoor activities to enjoy. If your Illinois wedding is taking place in one of the state's many lovely smaller rural towns, your options will still be plentiful and varied, though some travel may be involved.
Plan a group trip to one of these major Illinois tourist attractions, or recommend them to your guests
Shawnee National Forest (Harrisburg)
Tour Historic Galena (Galena)
Abraham Lincoln Presidential Library and Museum (Springfield)
Grafton Zipline Adventure (Grafton)
Chicago Botanic Garden (Glencoe)
Art Institute of Chicago (Chicago)
Amish Country Sightseeing (Arthur)
Millennium Park (Chicago)
Skydeck Chicago (Chicago)
Finding Your Way: Illinois Travel Info
Even if you've lived in Illinois your whole life, you may be inviting some older folks or out-of-towners to your Illinois wedding. Knowing the local travel landscape and being able to provide travel advice, even if it's just a few notes on your wedding website, is immensely helpful.
Chicago's Midway and O'Hare International Airports are two of the largest and busiest in the state, with O'Hare serving as a major hub that's regularly ranked as one of the busiest airports in the entire world. Peoria and Moline also have international airports. There are smaller regional airports in cities such as Springfield and Quincy with connecting flights that typically go through Chicago. From these airports, out-of-state guests can take public transit, taxis or shuttles to hotels for your Chicago wedding and events in other large cities.
In smaller towns, renting a car may be necessary. This Midwest state is well connected with a network of interstates and state highways, so your guests should have no trouble getting to your Illinois wedding venue. Major thoroughfares through the Land of Lincoln include Interstates 70, 80, 39, 74, 57 and 39 in addition to Highways 45, 24 and 67.
Go Local: Food and Favors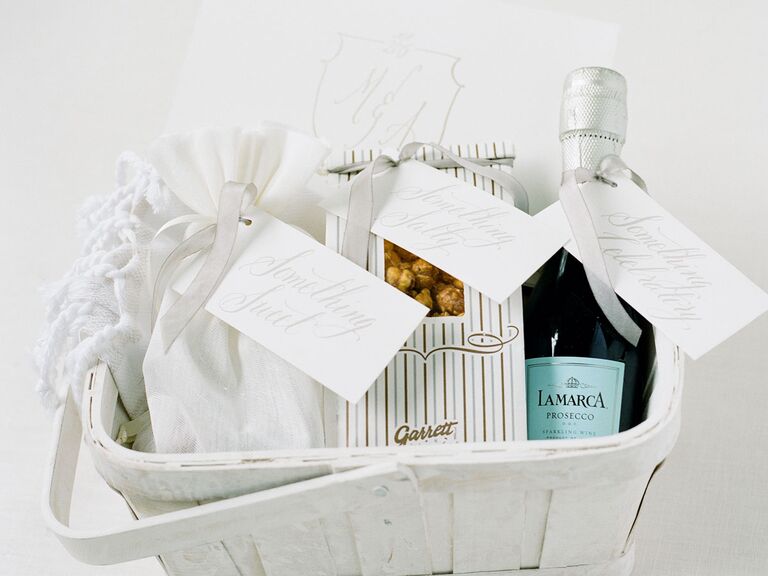 Your Illinois wedding will be special for a lot of reasons, but you can help make it even more memorable and unique by incorporating some of the state's finest goodies into your celebration. Check out The Knot Shop for other personalized favors.
Illinois Flavors: Unique Regional Foods for Your Wedding
There are lots of things that make Chicago and the rest of Illinois iconic, but food may be close to the top of the list. From Springfield's horseshoe sandwich to Chicago's Polish sausage, a lot of the foods that make Illinois famous are rich, indulgent and unforgettably delicious. Deep-dish pizza, an iconic staple from the Windy City, and chicken vesuvio, a Chicago-Italian classic, are two other options.
If you don't want to incorporate regional fare into your Illinois wedding dinner, you could include these tasty treats into your rehearsal dinner or even order a few deep-dish pizzas as a late-night snack if you plan to keep your wedding celebration going into the wee hours of the morning.
Do Your Guests a Favor: Take-Home Treats From Illinois
There's no shortage of awesome souvenirs you can give your guests to remember your Illinois wedding. Baked goods are one option, and though it's up for debate, many baking enthusiasts insist that the brownie was born in Chicago. These easy-to-bake tasty treats can be dressed up with powdered sugar or icing and individually wrapped and tagged with your wedding logo for a simple DIY favor that brings the best of the region to your Illinois wedding.
Other options for memorable Illinois wedding favors include:
Anything themed with Abraham Lincoln, such as a cookie decorated to look like a penny or a small set of Lincoln Logs
A beer stein engraved with your wedding logo accompanied by a locally made craft beer
A bottle of Green River soda
Custom-engraved snow globes depicting the Chicago skyline
A bag or can of Garrett Popcorn
A playlist of Chicago blues songs on a custom-printed thumb drive
Illinois City Guides
With so many wedding venues in Illinois to choose from, you may be wondering where to start the process of narrowing down your options. There are too many great venues to cover them all in this guide, but we can get you started with the two most popular wedding cities in the state. If your Illinois wedding is taking place elsewhere, get started by looking up some local wedding pros in our wedding marketplace.
Chicago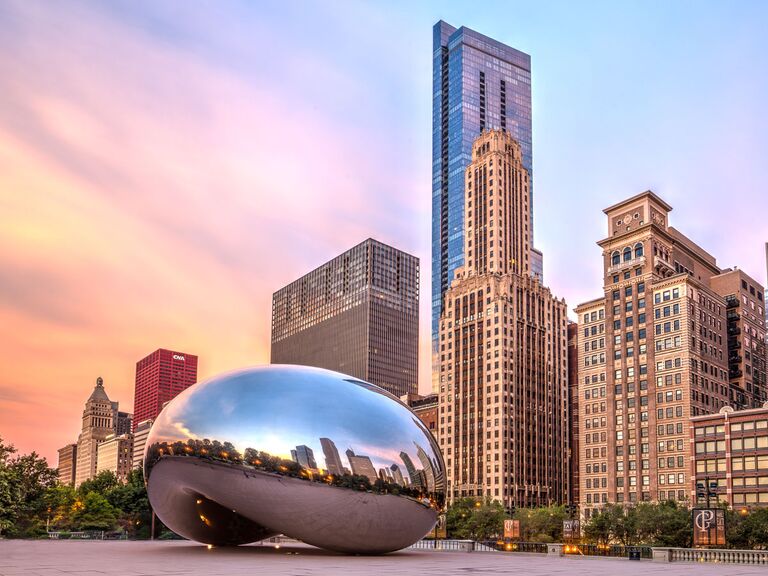 Referred to affectionately as the Second City, Chicago is still sprawling with many elegant pockets and plenty of historic interest. There are tons of glamorous venues to choose from for a Chicago wedding, so it stands to reason that this is the most popular place in the state to tie the knot according to The Knot 2015 Real Wedding Study.
From Chicago wedding planners to florists who can make your every floral wish a reality, we've got you covered when it comes to choosing qualified local wedding pros. Our marketplace listings feature reviews from real couples who've used these vendors in the past. Start your search right now:
Rockford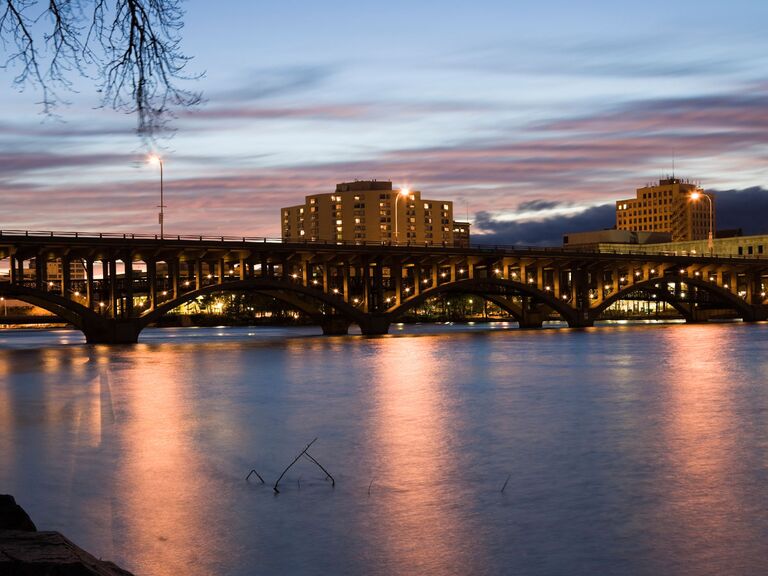 As the state's third-largest city, Rockford provides couples getting married in Illinois with a nice balance between urban amenities and natural beauty. Rockford is downright quiet compared with Chicago, but if you choose to marry here, you'll have no lack of fun things to do, including visiting the many outdoor botanical sites that help Rockford earn its nickname: City of Gardens. These many gardens also provide you with tons of ideas and inspiration for your wedding ceremony, and one of them could even end up being the place where you say "I do."
Start planning your Rockford wedding today by getting in touch with some vendors:
Check out more Illinois wedding inspiration here.
Don't forget to download The Knot Wedding Planner app—it's a must-have for on-the-go planning.
Download for iOS: Wedding Planner App by The Knot

Download for Android: The Knot Wedding Planner