Julie Vino Fall 2017: Fashion-Forward Dresses to Show Off Your Sultry Side
A little lace, a little beading and a whole lot of sexy from Julie Vino's Fall 2017 Bridal Fashion Week collection. See every beautiful dress right here.
by Maggie Seaver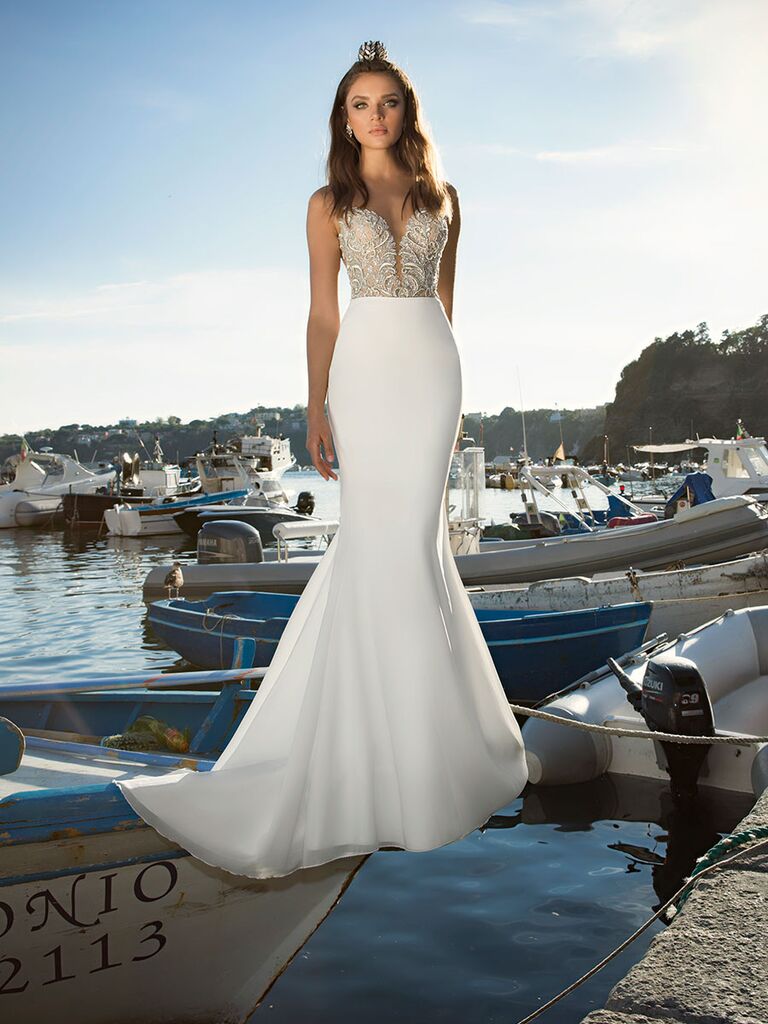 The Designer: Julie Vino
The Details: This sultry, regal and dreamy line was inspired by the historic city of Napoli, and plays on the juxtaposition of the city's lively, modern society set against such an ancient, iconic setting. "Much like the city, [the] Fall collection boasts classic styles with a modern flair," the designer says. "The rich Italian references can be seen in every last detail, from semi-sheer layered tulle with hand alençon lace appliques to the intricate crested bodices."
The Looks: With sexy plunging necklines to tease, hand brocading to decorate and impress, and dainty lace details to invoke a classic femininity, each daring dress will make your jaw drop. Trust us, you don't want to miss these incredible gowns.
See every dress from Julie Vino's Fall 2017 line below. Love these looks? Browse more Julie Vino dresses right here.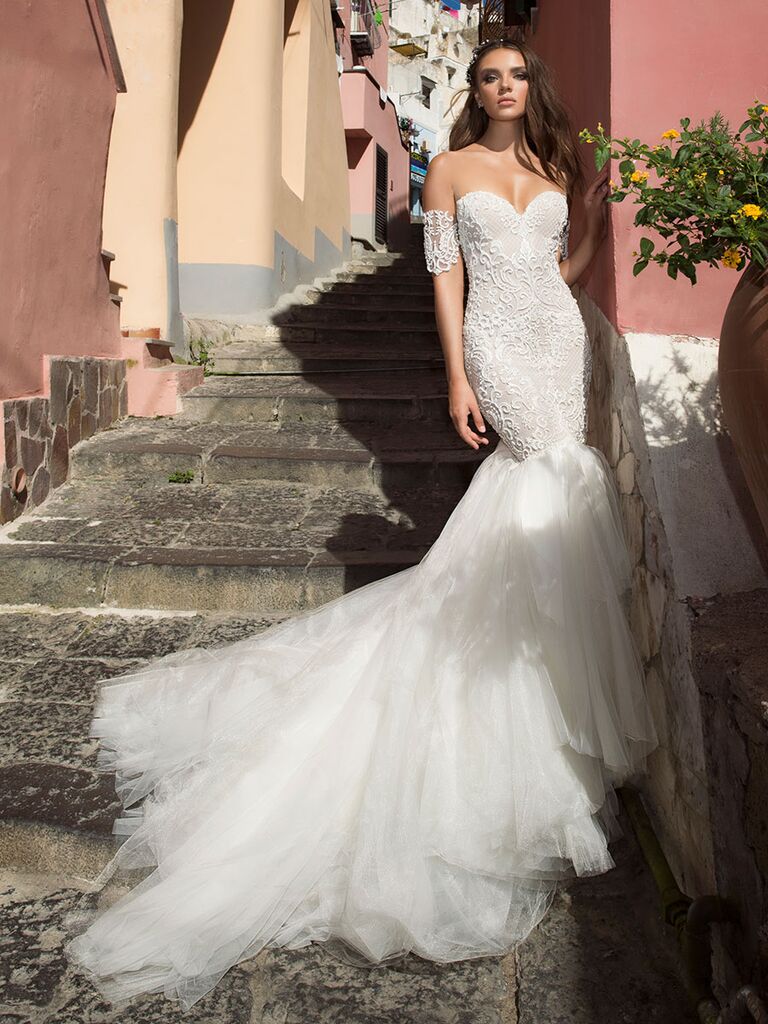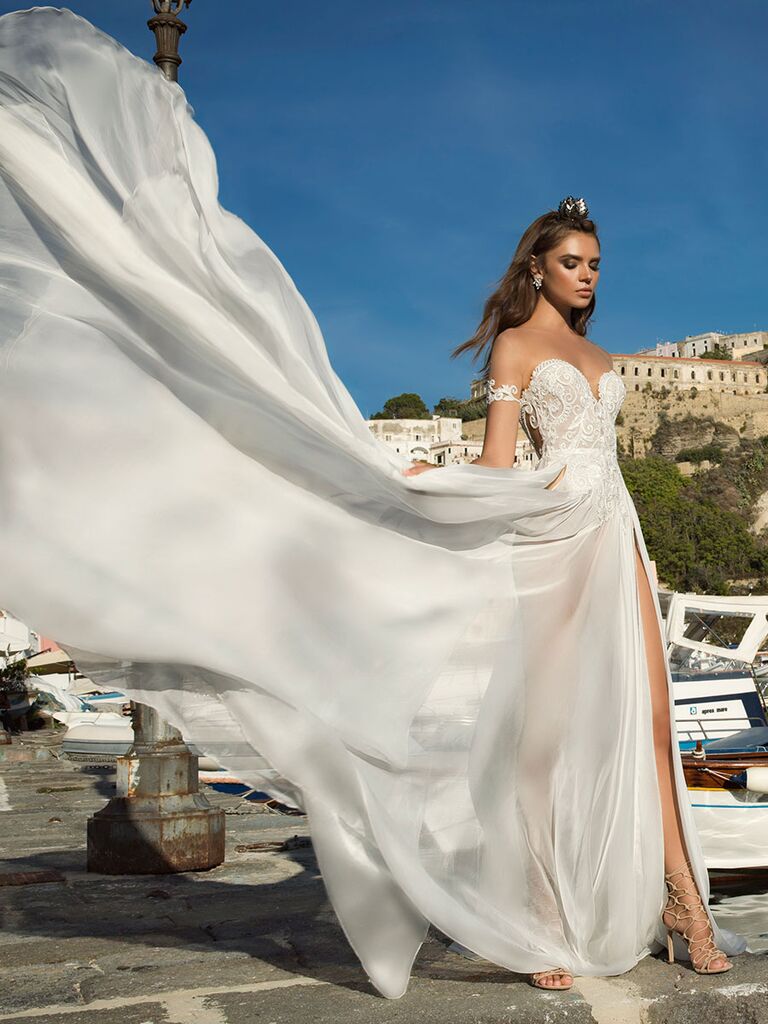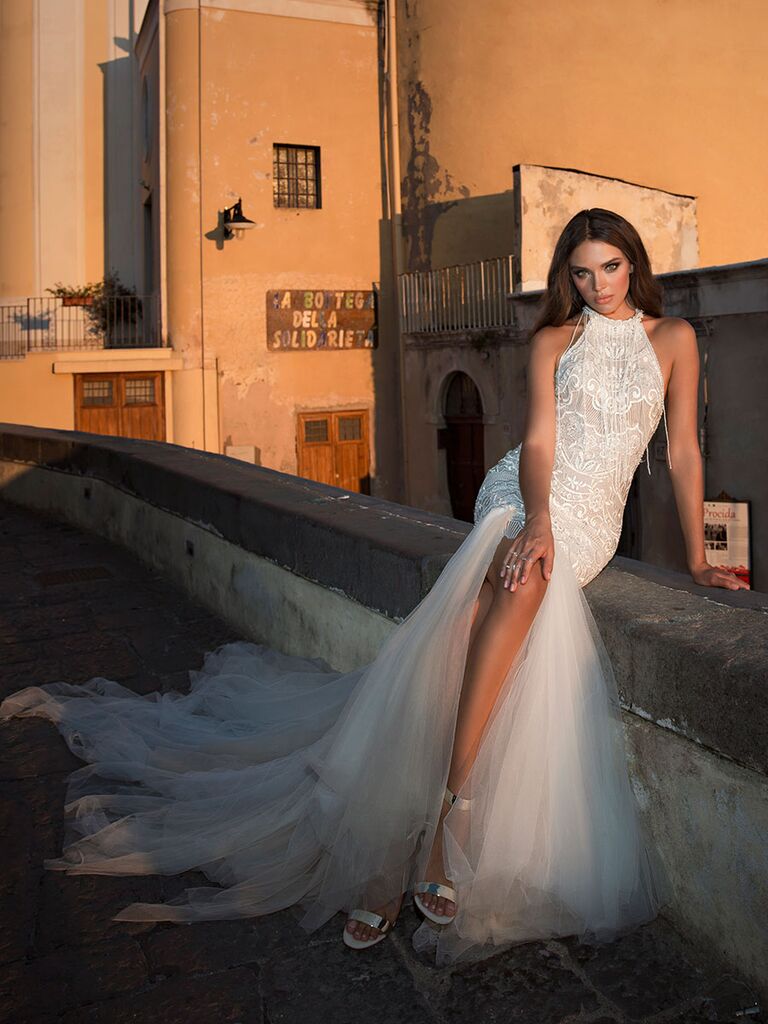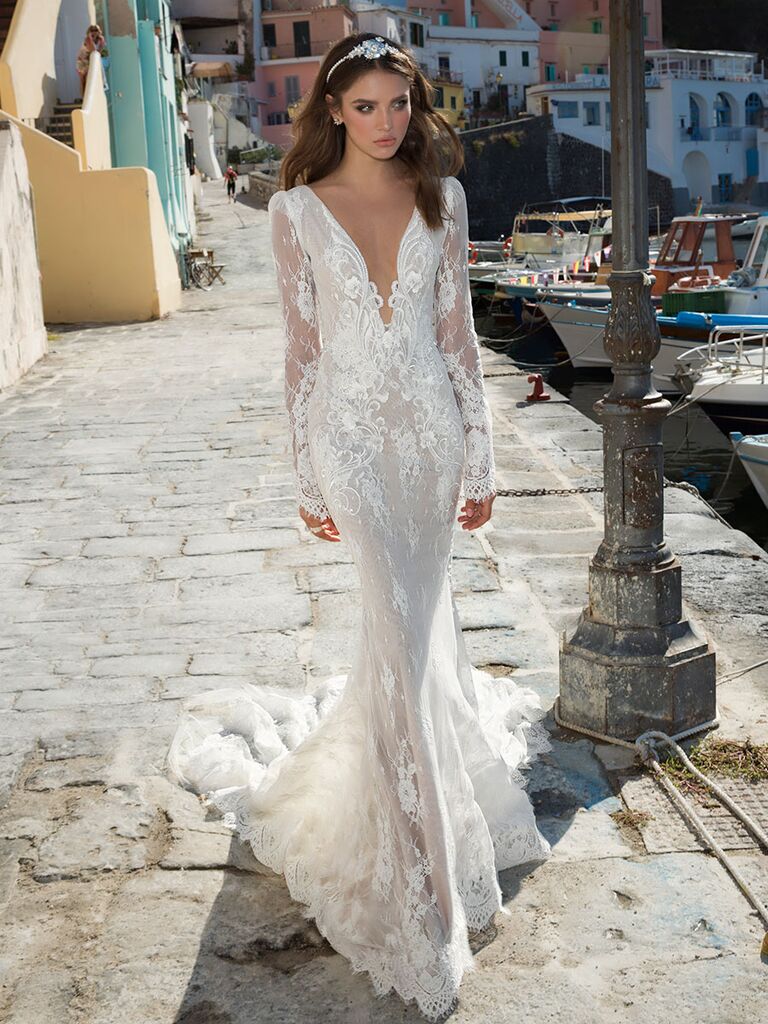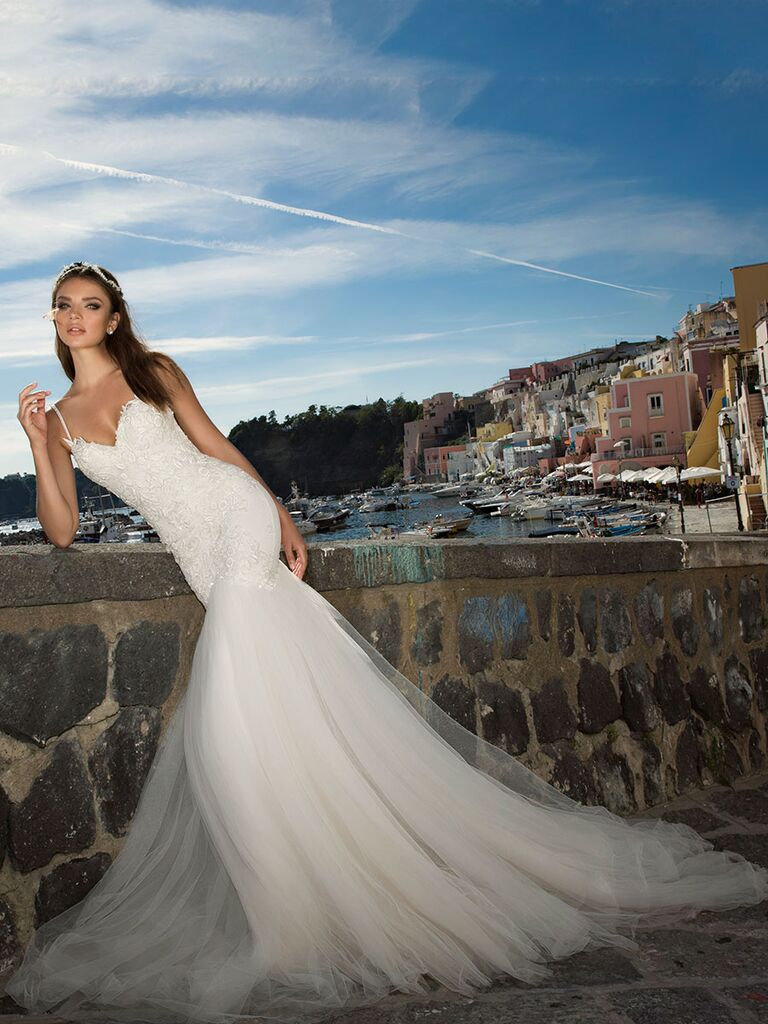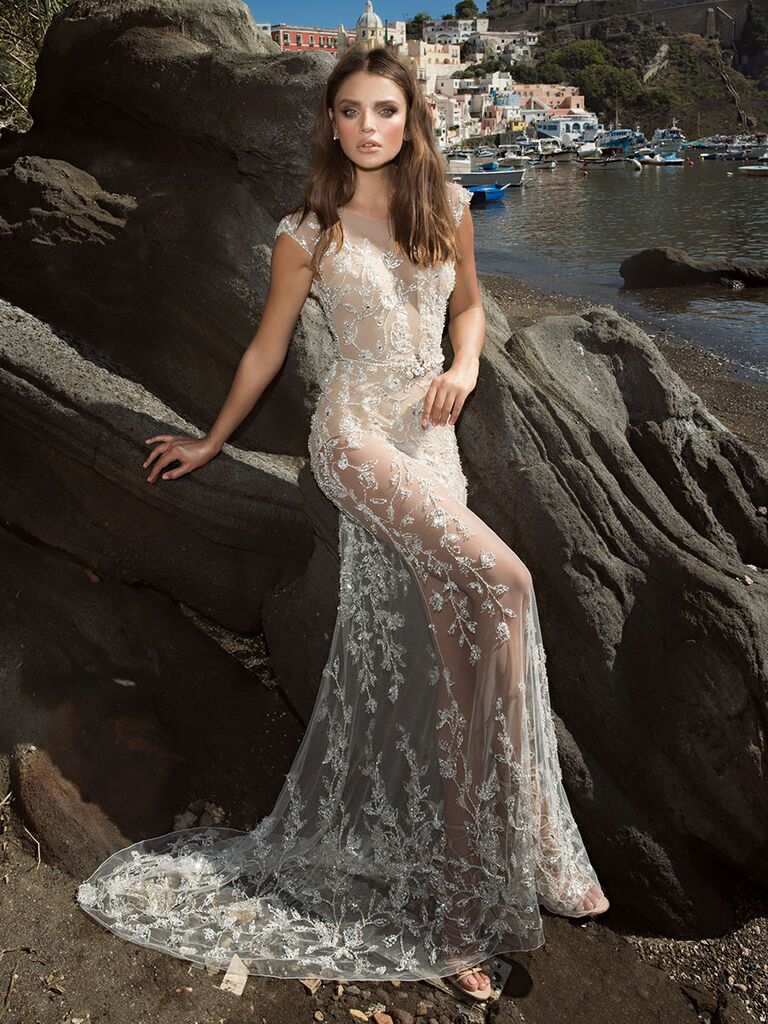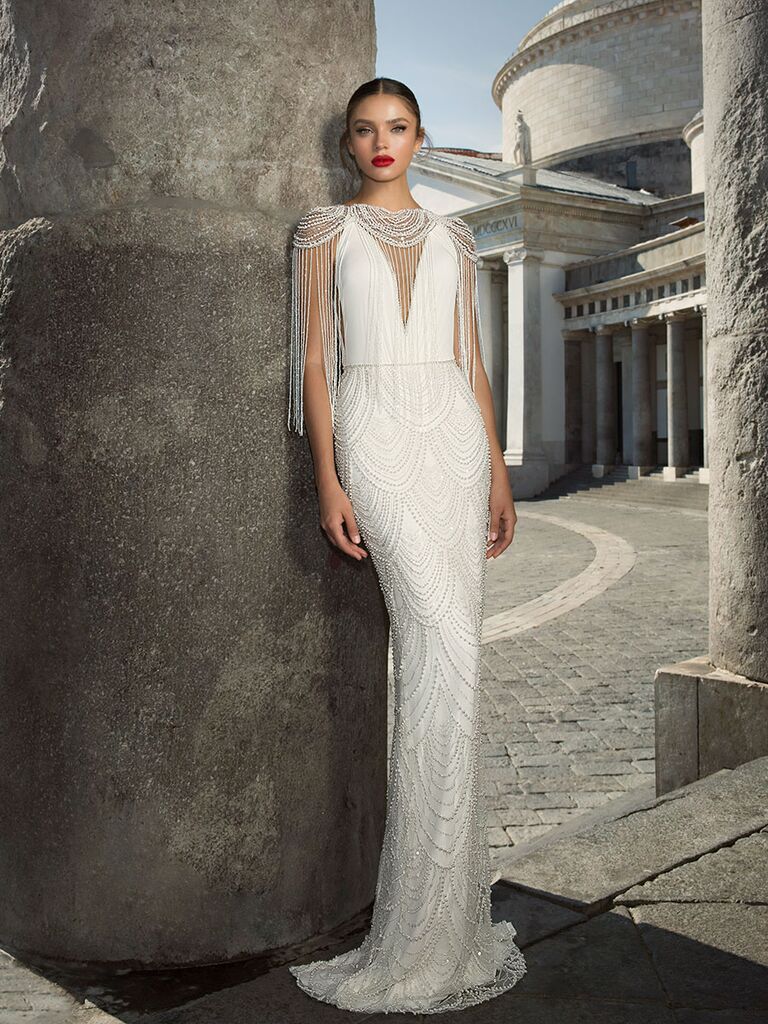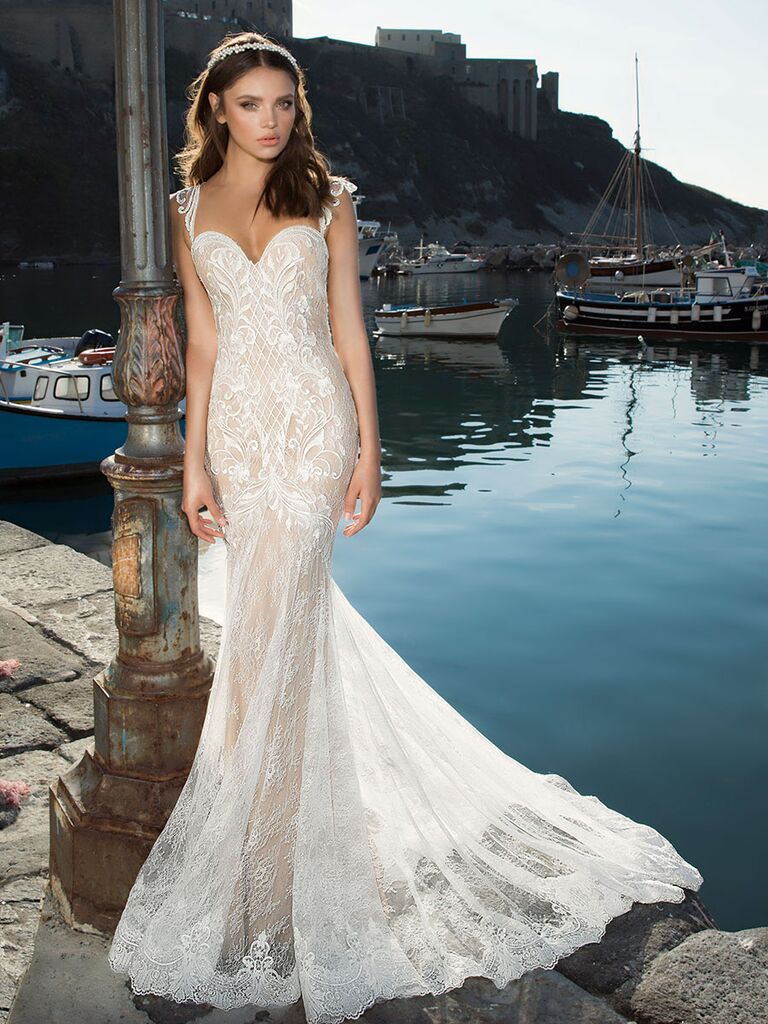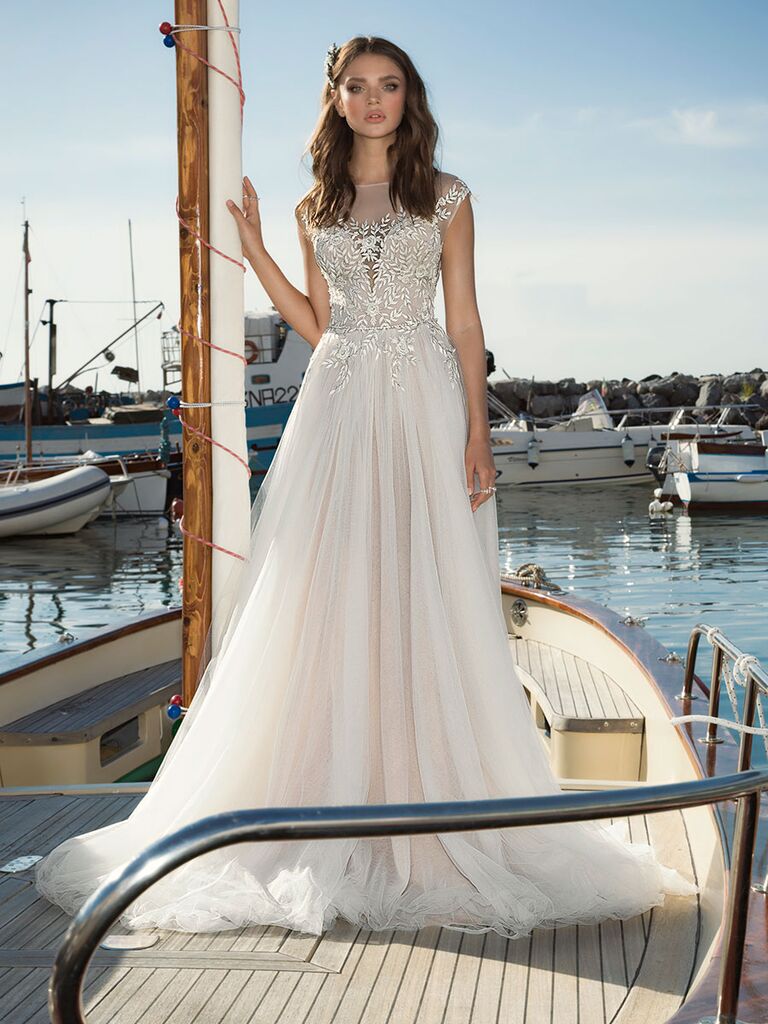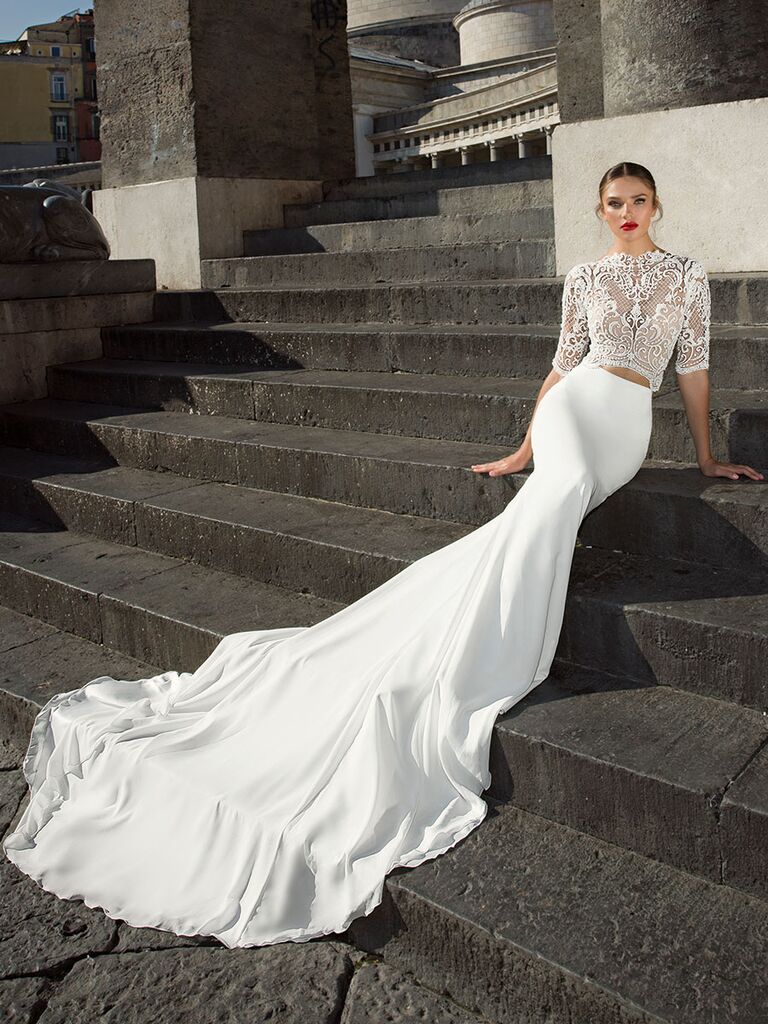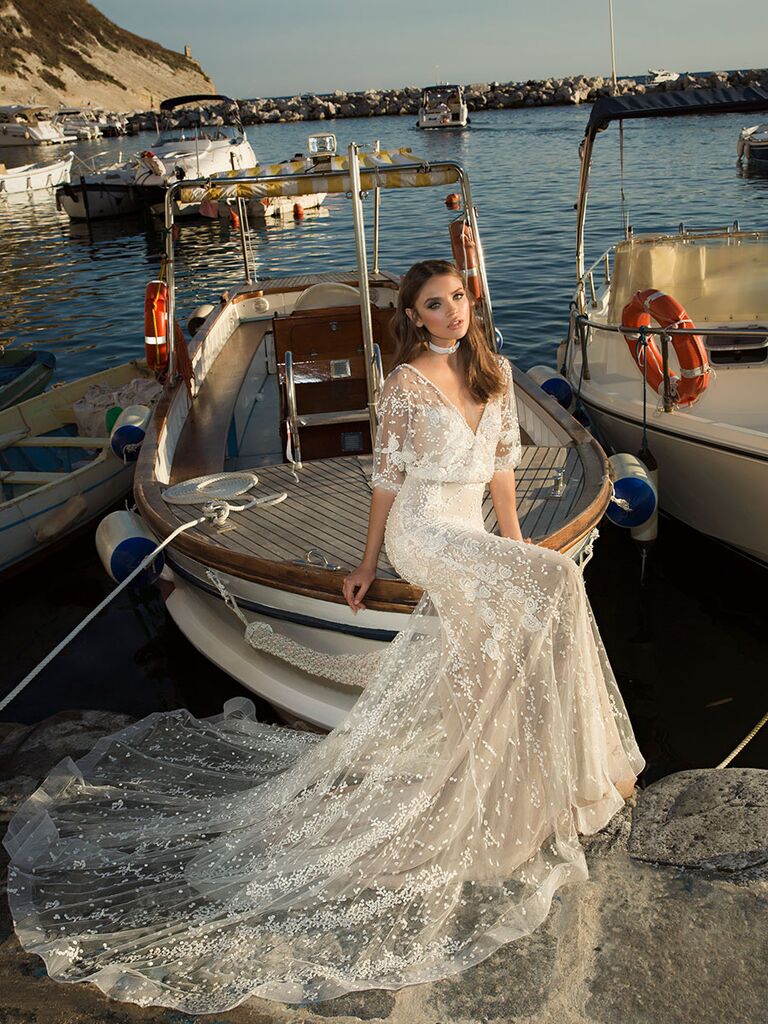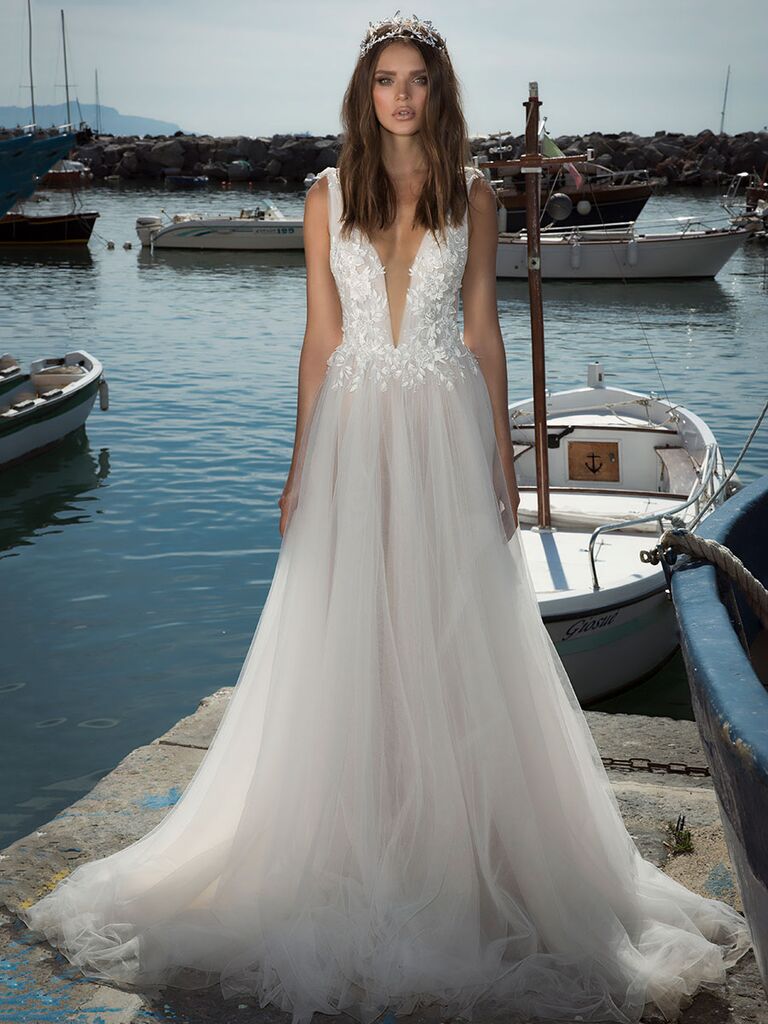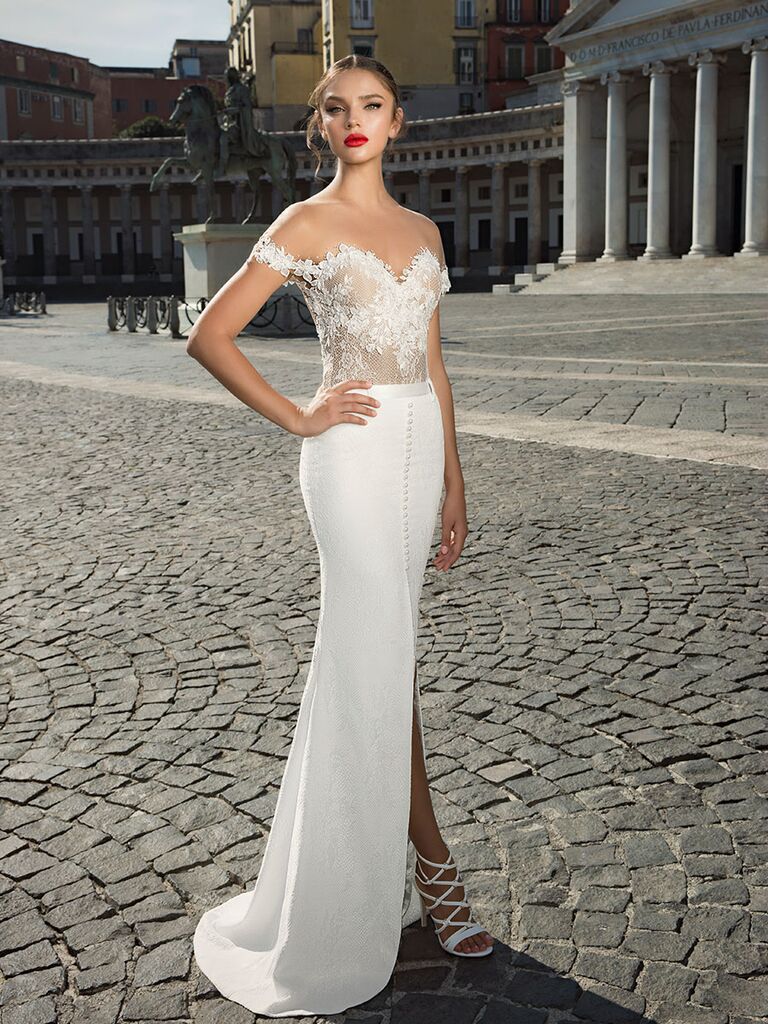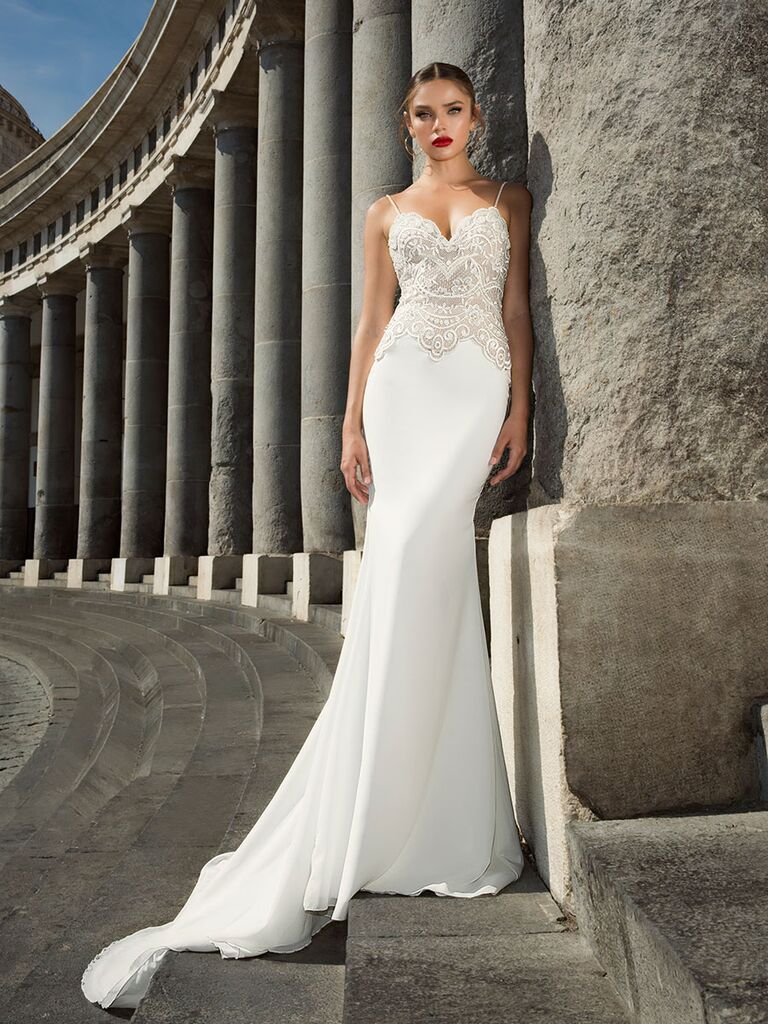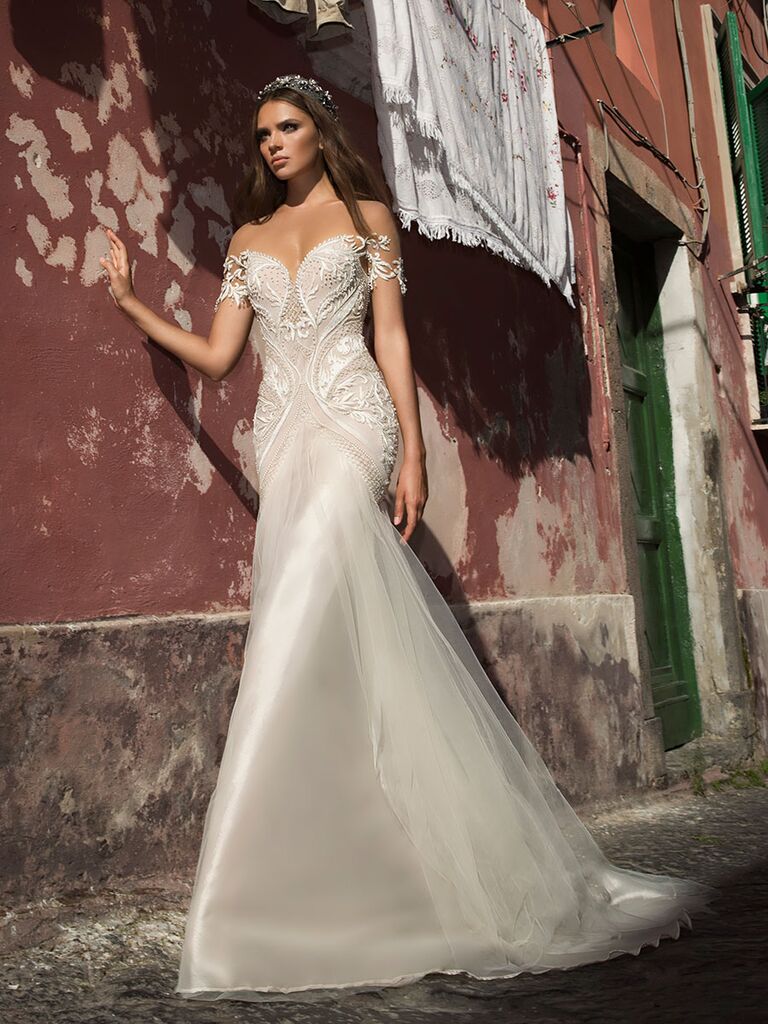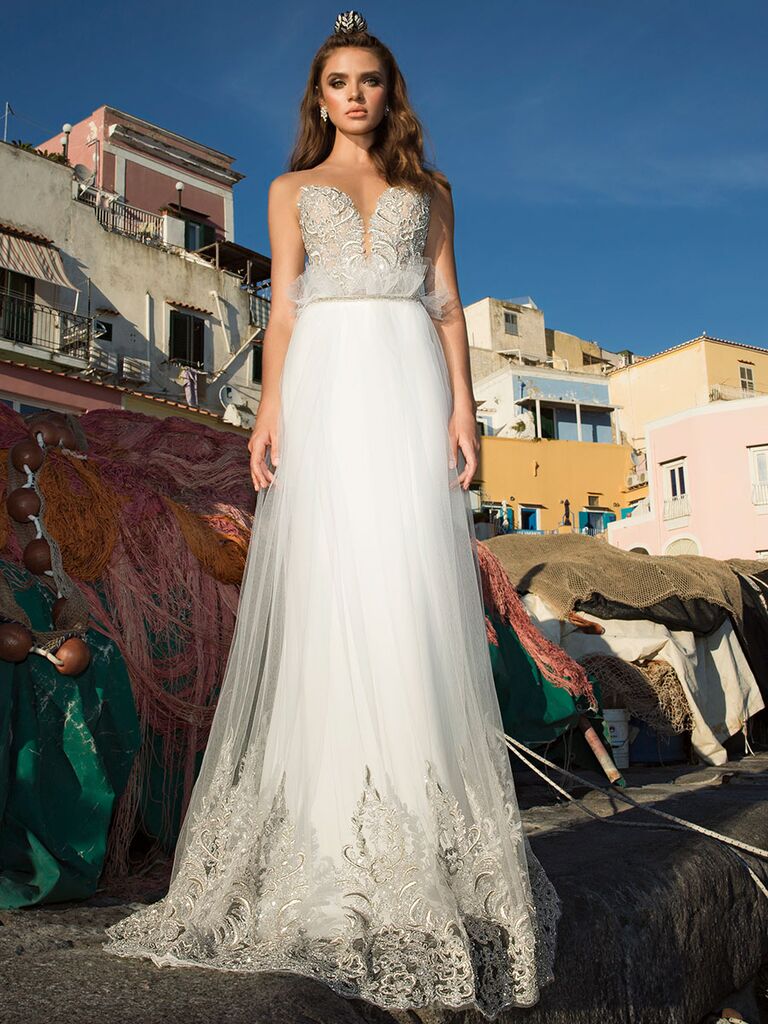 To check out all the Bridal Fashion Week galleries, plus wedding dress advice and more, go to TheKnot.com/frontrow.