Everything You Need to Know About Getting Married in Maine
Look to The Knot for everything you need to know about getting married in Maine, from local traditions and getting your marriage license to choosing the perfect venue.
Callan Photo
The Ultimate Guide to Getting Married in Maine
Wild and wonderful, Maine is overflowing with natural beauty. From its serene interior forest lands to its breathtakingly rocky and dramatic coast, the Pine Tree State is the most unspoiled, sparsely populated state on the entire Eastern Seaboard. From beaches to barns and even some charming urban spaces, there are many wonderful places to get married in Maine.
But before you can make it down the aisle, you've got a lot of planning to do. Whether you've never visited this wonderful state before or are a born-and-bred Mainer down to the very core of your soul, we'll help you make your dreams of a wedding in Maine a reality. So read on to learn about what Maine weddings tend to look like, how to legally celebrate your union and start looking at some local Maine wedding pros. And follow along with your wedding checklist to make sure everything is done on time.
Top Wedding Trends in Maine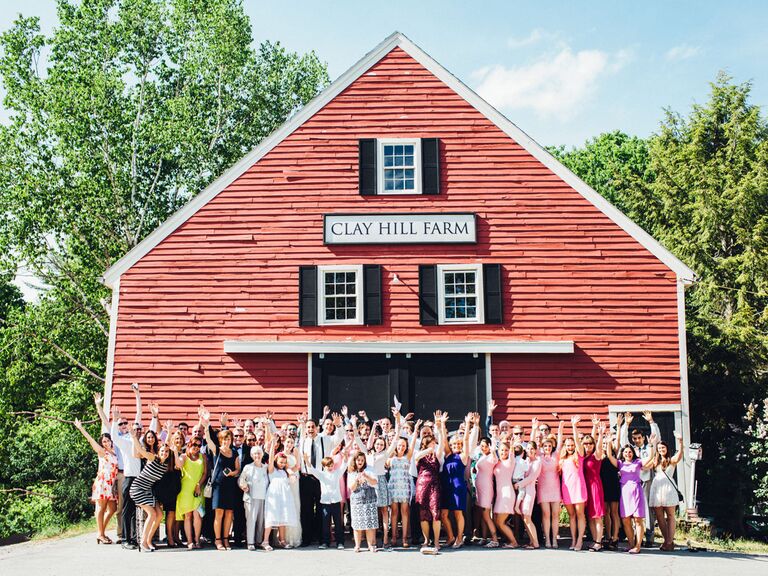 If you know Maine's rugged, laid-back style tendencies, it will come as no surprise that most couples getting married in Maine choose a semiformal or casual style for their nuptials. According to The Knot 2015 Real Weddings Survey, 64 percent of weddings in Maine were semiformal and 25 percent were casual, with just 9 percent of survey respondents reporting black-tie Maine weddings.
In keeping with the "not-very-formal Maine wedding" theme, 68 percent of those who responded to our survey had an outdoor wedding. Beach weddings were a common choice for a wedding venue in Maine, as was holding a ceremony in a private backyard or garden. Three percent of those surveyed even got married on a boat.
A New England-Style Wedding in Maine
As a part of New England, Maine has some distinct regional flavors, particularly when it comes to cuisine. But that's not all that makes New England stand out. History is important here, and there will likely be plenty of opportunities for you to incorporate some of the state's colonial past into your Maine wedding. You can take your wedding portraits by one of the state's 65 historic lighthouses or one of the hundreds of historic sites on the National Register of Historic Places in the state, which includes both boats and buildings. Pretty much wherever you go, history will be close at hand for your wedding in Maine.
You can also incorporate elements of Maine's important maritime history by giving your wedding a subtle nautical theme. Using seashells and nautical rope in the décor or incorporating the image of one of Maine's historic sailboats into your wedding logo can help give your wedding more of a local flavor.
But even though history is important here, many couples getting married in Maine choose to buck convention when it comes to their wedding ceremony, even in subtle ways. Only 14 percent of Maine brides in our 2015 Real Weddings Survey described themselves as traditional; most brides here used words like "fun," "practical" and "creative" to describe their style. This is not a place that tends to stand on ceremony, so if you want to break the mold with your Maine wedding, go ahead and do it.
Maine Marriage Rates and Wedding Costs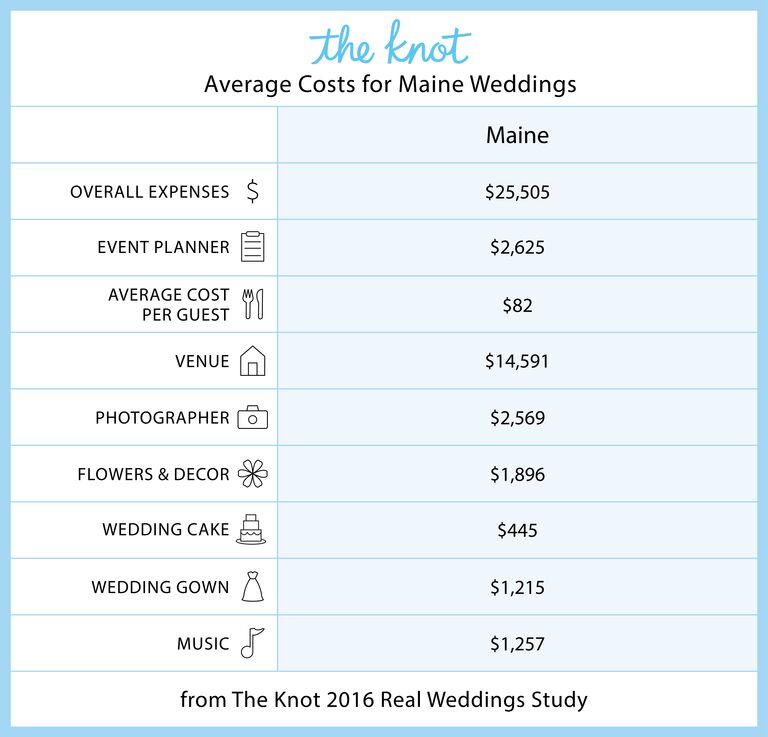 Whether you're dreaming about rustic barn weddings in Maine or have been scoping out coastal Maine wedding venues, it may be helpful to know what other couples in the area have done in terms of their budgets. This aspect of wedding planning is arguably one of the most important parts of the whole process. So take a deep breath and gain some knowledge so you can take a well-informed approach to planning your Maine wedding.

Important Stats on Getting Married in Maine
Marriage is a popular pursuit in the Pine Tree State; Maine's marriage rate is 7.7 as of 2014, which is a few tenths of a point higher than the average rate for the entire U.S. as of the same year. Couples who had their wedding in Maine tended to pitch in a lot to bring their wedding dreams to life; the Real Weddings Survey of 2015 showed that the bride and groom tended to pay for 46 percent of their weddings themselves, while the bride's parents typically chipped in another large share at 41 percent, followed by the groom's parents at just 13 percent.
The survey also showed that couples who married at Maine wedding locations spent an average of $25,115 on their weddings, with a median total wedding cost of $18,750. If you think you can beat those numbers, you'll need to be extra careful--our Real Weddings Survey showed that nearly half of all Maine brides went over budget Using our budget tool may be helpful in keeping your spending under control.
This chart details what people tend to spend their money on when getting married in Maine. It may help you determine the areas that need the most budget attention and the ways you can save some money by cutting out certain nonessentials.
Top Cities in Maine to Tie the Knot
Maine has many different amazing places for you to host your wedding. From coastal Maine wedding venues to urban hotels, you can have exactly the kind of wedding you want. Wherever you choose to hold your Maine wedding, you and your guests are sure to experience a whole lot of charm, but these two cities are the most popular places in the state to get married:
Make It Legal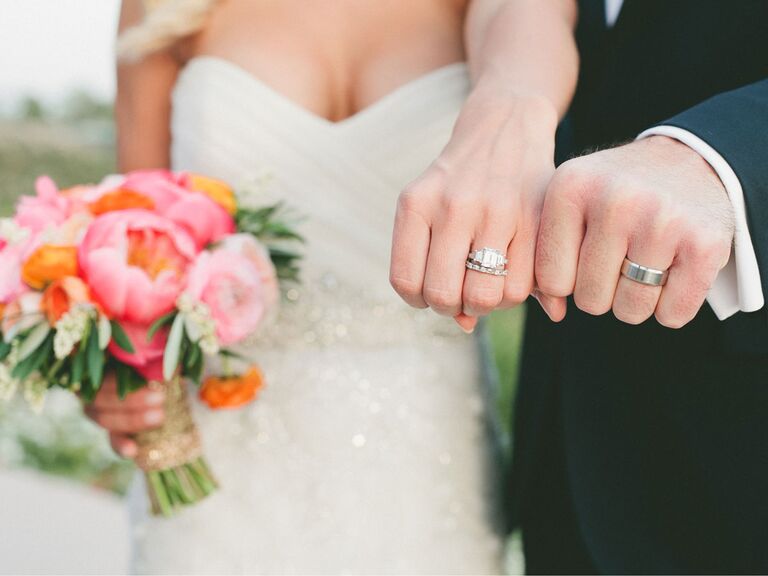 Going to the trouble of planning a wedding isn't going to do you much good if you don't make sure you have your legal ducks in a row. Getting married in Maine with an eye on legal requirements is actually pretty easy, though. The state's requirements are straightforward and easy to follow, and we can help make the process even easier.
How to Get Your Maine Marriage License
Maine gives municipalities (aka city and town governments) the ability to issue marriage licenses, so you can deal with your local government for this part of the process rather than having to go to some massive state office. However, there are some specific rules about where you should get your license:
If both members of the couple are Maine residents but live in different towns, you can apply once in either town
If you both live in the same city in Maine, apply in the city where you live
If only one of you is a Maine resident, apply in the resident's town
If neither of you are Maine residents, you can apply in any town in the state
There are a few other rules and regulations you should be aware of to obtain your marriage license:
License is valid for 90 days and can only be used for Maine wedding ceremonies
You must bring a valid form of government-issued photo ID when you apply for the license
Applicants who have been previously married must bring an official copy of a divorce decree or death certificate to the town office when applying for the marriage license
Other specific rules may vary from town to town, so it's a good idea to call the town office well in advance so you can be completely informed on what the process entails and how long it takes.
Legal Considerations for your Maine Wedding Ceremony
The second part of legally getting married in Maine is to work with a valid officiant. Here's a rundown of who can legally perform marriages in the Pine Tree State:
Ordained ministers
Any person licensed to preach by a religious organization, seminary or association
Judges and justices residing in Maine
Lawyers who are both residents of Maine and admitted to the Maine State Bar
Maine notaries
After your ceremony is over, your officiant is responsible for filing your marriage certificate. This must be done at the same municipal office where you applied for your Maine marriage license.
There's one more legal hoop to jump through after getting the license and officiant squared away for your Maine wedding. Make sure that the ceremony itself and any items you bring with you to your wedding venue are legally compliant. Check the rules governing behavior and what you can bring to your Maine wedding venue. Alcohol is not permitted in Maine state parks, for example, but other outdoor areas and public spaces such as municipal parks and beaches may have different rules and may require permits. If you're planning a Maine beach wedding or another kind of outdoor wedding event that isn't on private property, do careful research to make sure you aren't going to be in violation of any rules. This is an area where an experienced local wedding planner can be helpful.
After the Wedding
If you or your fiancé have decided to change one or both of your names upon marriage, you can use our HitchSwitch tool to take care of some of the administrative details for a small fee.
It's All About Timing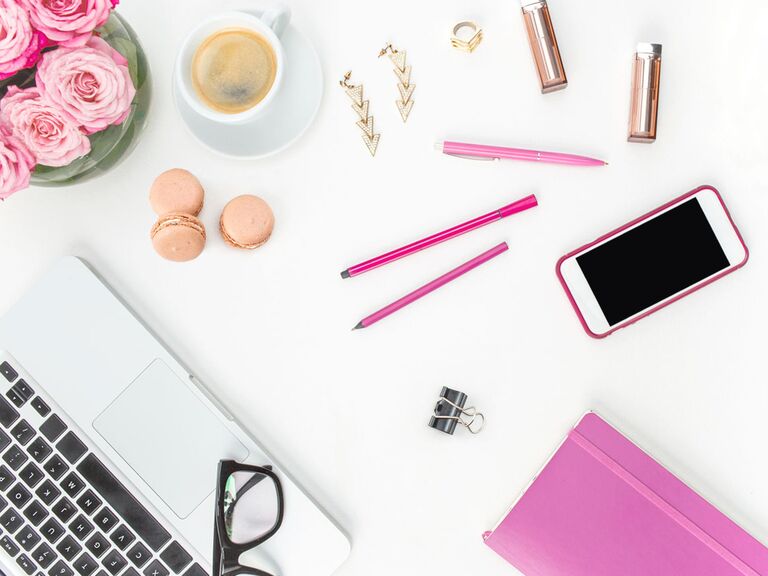 There are a lot of places in Maine that are breathtakingly beautiful all year around, however, there is a clear preference toward a certain time of year for Maine weddings.
Summer and fall are overwhelmingly the favorite seasons to get married in this part of the U.S., and it makes sense. Summers are sunny and enjoyably warm without being punishingly hot, and fall brings crisp air and legendarily lovely autumnal colors to the region's deciduous trees. Ninety percent of Maine weddings take place during these two beautiful seasons, and it's easy to see why. Winter weddings in Maine are not popular; only one percent of our survey respondents got married during this time of year in 2015. Given that Maine's winters can be quite harsh, this is no surprise.
The Four Seasons in Maine
Though Maine isn't the biggest state in the country, weather can be a bit different in the various regions of the state. For example, Northern Interior and coastal Maine see a lot more summer rainfall than the central parts of the state, something to think about if you want a summertime Maine beach wedding.
In general, though, Maine sees mild summers with average temperatures that top out in the mid-to-high 70s or low 80s. Winters and springs are cold, with average low temperatures that are typically below freezing from November through April. Fall can be brisk, with high averages that go no higher than the low 70s throughout the state. Basically, the important takeaway is that no matter what Maine wedding locations you're considering and what season you're leaning toward, it's a safe bet that the weather will turn chilly once the sun goes down.
Maine Wedding Dates to Avoid
Maine's alternate nickname for the Pine Tree State is Vacationland, and it's appropriate. This is a popular tourist destination, especially in summertime. If you want to steer clear of peak seasons to fend off logistical headaches on your wedding day, you may want to avoid scheduling your Maine wedding on these dates or during these popular events:
Bangor Beer Festival (Bangor, June)
Maine Whoopie Pie Festival (Dover-Foxcroft, June)
Blistered Fingers Family Bluegrass Festival (Litchfield, June and August)
Maine Potato Blossom Festival (Fairfield, July)
Yarmouth Clam Festival (Yarmouth, July)
Maine Lobster Festival (Rockland, August)
Great Falls Balloon Festival (Lewiston/Auburn, August)
American Folk Festival (Bangor, August)
Common Ground Country Fair (Unity, September)
Great Guest Experiences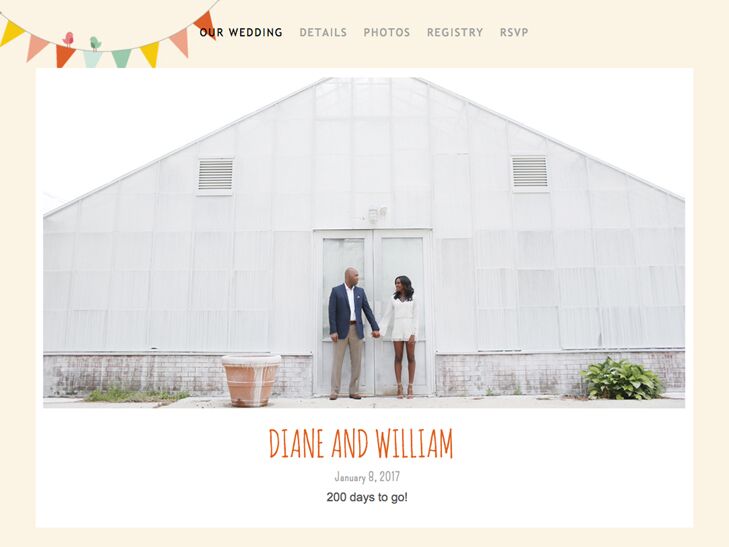 Though some couples choose to celebrate their weddings alone, most invite more than a few guests. In fact, couples getting married in Maine tend to have large weddings. In 2015, the average size for a Maine wedding, according to our study, was 110 people. So that means unless you're really bucking the trend for a Maine wedding, you're going to have many guests to think about. You can help keep everyone's wedding experience comfortable and positive by using a few tools. Use our wedding website builder to include important details, schedules, maps and other information so you can refer your guests elsewhere instead of having to field a bunch of questions during a busy wedding planning effort. You can also use our guest list tool to keep track of everyone you've invited and who's actually attending your wedding in Maine.
Around Town: What to Do and See In Maine
Other than keeping your guest list sorted out and your wedding website well-stocked with helpful info, you can also suggest some activities or even plan some group excursions so you can actually visit with everyone who's coming to your wedding in Maine. This is an especially good idea if your guests are visiting from out of state. Here are some ideas to get you started:
Moose-watching tour (available throughout the state—Maine is home to many moose; it's even the official state animal!)
Schooner tour (available up and down the coast)
Biking, hiking or camping in Acadia National Park
Skiing at Sugarloaf, Saddleback or Sunday River
Canoeing on the Allagash Waterway
Visit a lighthouse (available up and down the coast)
See the Coastal Maine Botanical Gardens
Finding Your Way: Traveling To and Within Maine
Getting to Maine from just about anywhere in the world should be fairly easy for you and your guests. Portland and Bangor are both home to relatively large international airports, and there are additional regional airports located throughout the state.
Once you all make it into Maine, your next move will depend on where you need to go. If your Maine wedding will take place in one of the cities with an airport, a quick hotel shuttle or public transit trip may be all that's required. However, if you're planning a Maine beach wedding or a wedding in one of the more remote parts of the state, car rental is probably a smart move. The state has a good network of highways and interstates to get you and your guests where you need to go. Interstate 95 runs from north to south through the central part of the state down to Portland on the southern coast, and smaller thoroughfares such as Highway 1 on the coast will get you closer to your final destination.
Go Local: Food and Flavors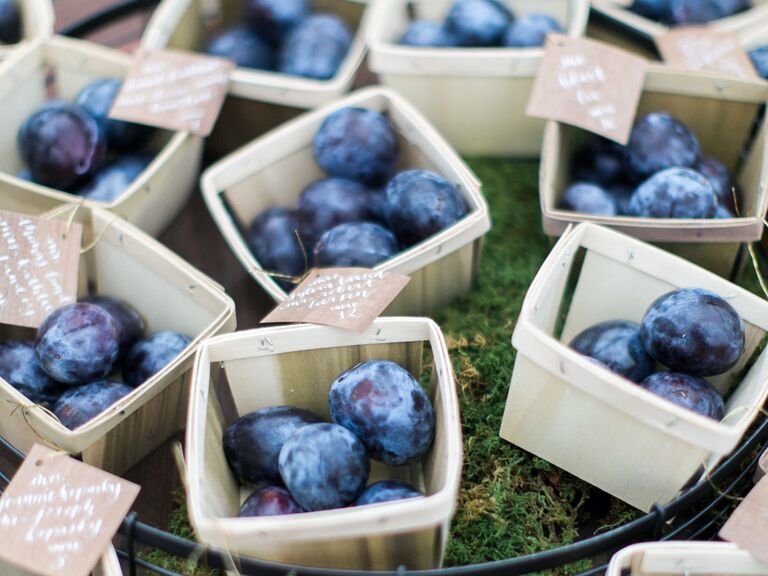 Food is one of the best ways to incorporate some Pine Tree State spirit into your Maine wedding. Luckily, Maine's regional specialties are delicious and happen to be tastiest during the peak summer and early fall wedding season.
When it comes to Maine cuisine, seafood and lobster in particular are a major draw. You and your guests will be missing out big time if you don't sample at least some of Maine's oceanbound bounty. There's a reason this state's name is synonymous with lobster: Maine produces as much as 80 percent of the lobster consumed in the United States. From casual lobster rolls to a more formal plated presentation, lobster is a great way to incorporate local food into your Maine wedding. You can also go for other locally sourced seafood favorites such as clams or oysters.
Whoopie pies are also a big deal here, so big, in fact, that there's an entire festival dedicated to these sweet treats. If you've never had a whoopie pie before, it may not be what you're visualizing. Rather than a traditional pie, a whoopie pie is like a cross between an Oreo and a cupcake. Blueberry pie and strawberry shortcake are also popular desserts here. Berries grow in abundance in Maine's cool climate, so if you like fruity summer treats, you may want to consider including one of these on your dessert table at your Maine wedding.Check out The Knot Shop for other personalized favors.
Do Your Guests a Favor: Unforgettable Maine Wedding Favors
Getting married in Maine means getting to use the local bounty as inspiration for your wedding favors. You can collect a few of these items in a basket with brochures and printed maps for your guests or, if you're on a budget, ask some friends to help you make one of the edible treats on this list. Feel free to let your imagination go wild using these ideas as a jumping-off point:
A sampler of local berry jams or mini pies will be sure to put smiles on guests' faces
Moose-themed treats or personal care items (socks or pajamas, for example) will be special and easy to associate with the Pine Tree State
Anything with a nautical theme or a line drawing of a lighthouse that's located near your Maine wedding venue is a good idea—you could even get simple tote bags screenprinted with your wedding logo
Iconic American outfitter L.L. Bean is based in Maine, so if you've got the budget for it, you could gift your guests with custom-embroidered sweaters or blankets from this treasured Maine institution
Very few people would say no to a small basket of whoopie pies. It's a local specialty, so why not?
City Guides
Now that we've covered all the basics for marriage in the Pine Tree State, it's time to start thinking about specific places to get married in Maine. We can't cover all the lovely small towns and islands the state has to offer here, but we can give you a quick rundown of the two most popular cities for Maine weddings.
Portland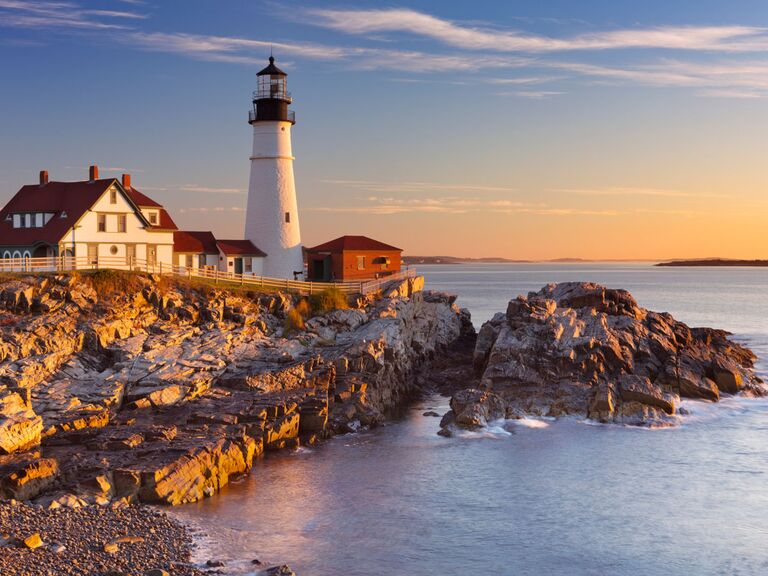 This charming coastal city is home to nearly a third of Maine's total population, but it still carries an easy, relaxed feel. From hip new American cuisine to historic sites such as the childhood home of American poet Henry Wadsworth Longfellow, Portland is a city that carries its contrasts in such a wonderful way that your out-of-town guests may never want to leave.Check out The Knot Marketplace for more venue inspiration.
To help make your Portland, Maine, wedding the best it can be, start looking at some local wedding professionals:
Bangor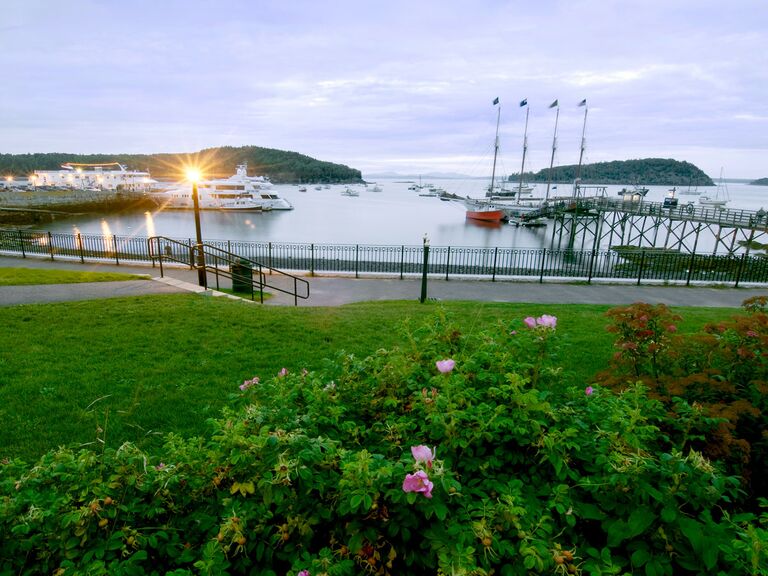 If you're from a larger city, Bangor might seem like heaven on earth. It's a modern town with plenty of cultural amenities, but it's also one of the safest cities of its size in the whole country. Bangor gives you and your guests easy access to the best of central Maine, including waterfalls, whitewater rafting, wildlife viewing and spectacular fall colors. This also happens to be where legendary American horror author Stephen King makes his home, so if you or your fiancé love this genre, you may want to sneak a picture in front of the author's home.
Start planning your wedding in Bangor by researching some local vendors:
Check out more Maine wedding inspiration here.

Don't forget to download The Knot Wedding Planner app—it's a must-have for on-the-go planning.
Download for iOS: Wedding Planner App by The Knot

Download for Android: The Knot Wedding Planner