The Best Sexy Men's Underwear for Valentine's Day and Beyond
These seductive picks are entirely Valentine's-worthy.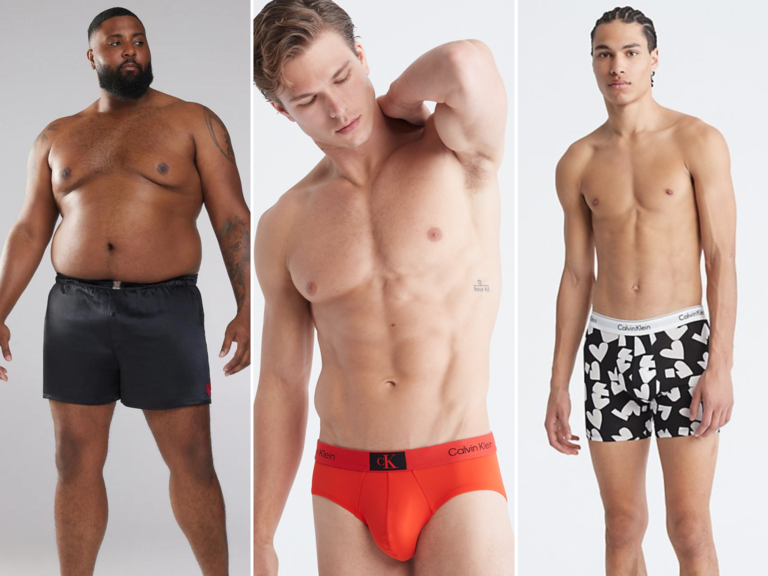 We have included third party products to help you navigate and enjoy life's biggest moments. Purchases made through links on this page may earn us a commission.
With Valentine's Day quickly approaching on Tuesday, February 14th, you may be on the search for something special for your Valentine. Sure, flowers and chocolate are great, but this year, why not get them a gift they can enjoy all year round? We've rounded up 19 sexy men's Valentine's Day underwear that will make the perfect gift for your partner—plus, you'll love the way they look in them, so consider it a gift to yourself too.
Keep scrolling to discover our top picks for the holiday, with options in every style including boxers, briefs, and more. Then, head over to our roundup of Valentine's Day lingerie to find a little something for her. For more inspiration on what to get that special someone, check out our complete Valentine's Day gift guide.
Shop our favorites:
Valentine's Day Boxers and Boxer Briefs
If you're looking for something festive to take you from date night to late night this Valentine's Day, you're in luck. There's plenty of enticing options available from all your favorite brands. Check out these sexy men's boxers and boxer briefs.
Savage X Fenty Rebel Cherub Satin Boxers
Your Valentine is sure to be looking sultry in these sleek, satin boxers from Savage X Fenty. Available in a wide variety of sizes and featuring a subtle heart-shaped patch, these are the perfect pick for Valentine's Day and beyond.
Size Range: XS - 4XL
J. Crew Boxer Briefs in Heart Arrow Pink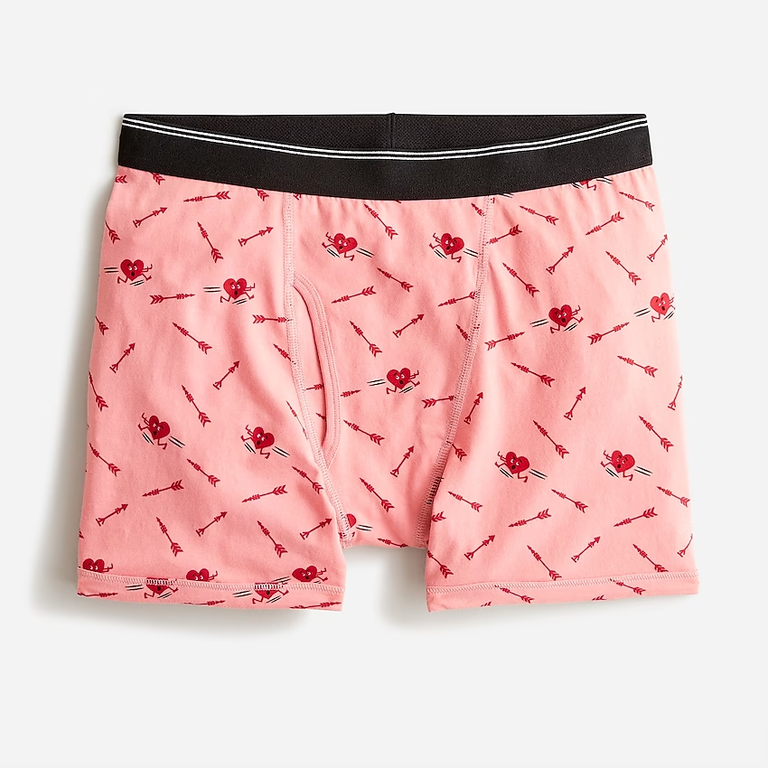 Don't wait to be struck by Cupid's arrow– take matters into your own hands by gifting them these adorable heart printed boxer briefs. Made from cotton that feels as soft as their favorite T-shirt, this is a gift they're guaranteed to love.
Size Range: XS - XXL
Lunya Washable Silk Boxers in Meditative Grey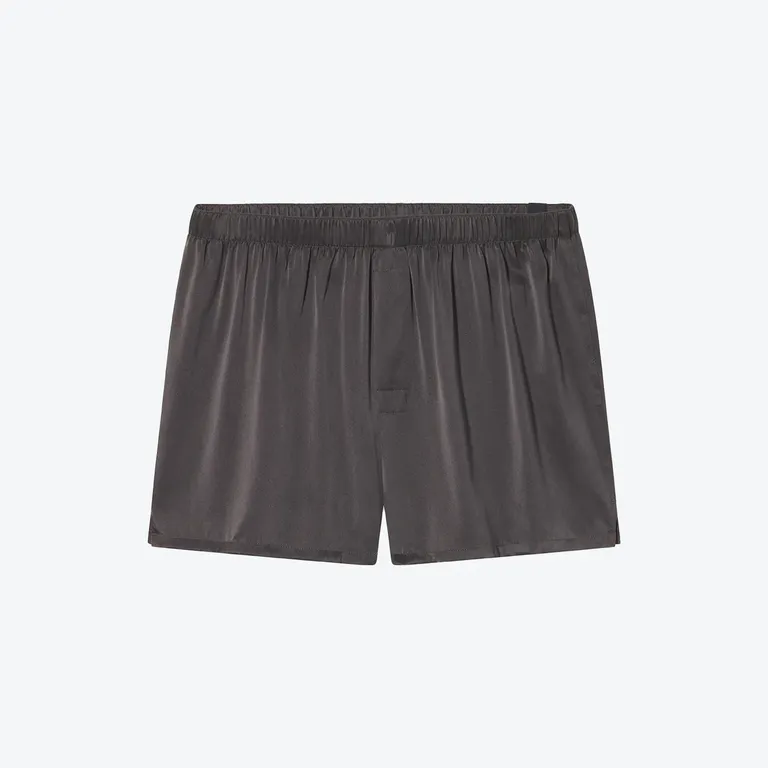 Made from uniquely-crafted (and irresistibly touchable) 100% silk, these boxers have date night written all over them. Oh, and did we mention they're machine washable? You're going to want to get your hands on these this Valentine's Day.
Size Range: S - XXL
American Eagle Hearts Stretch Boxer Shorts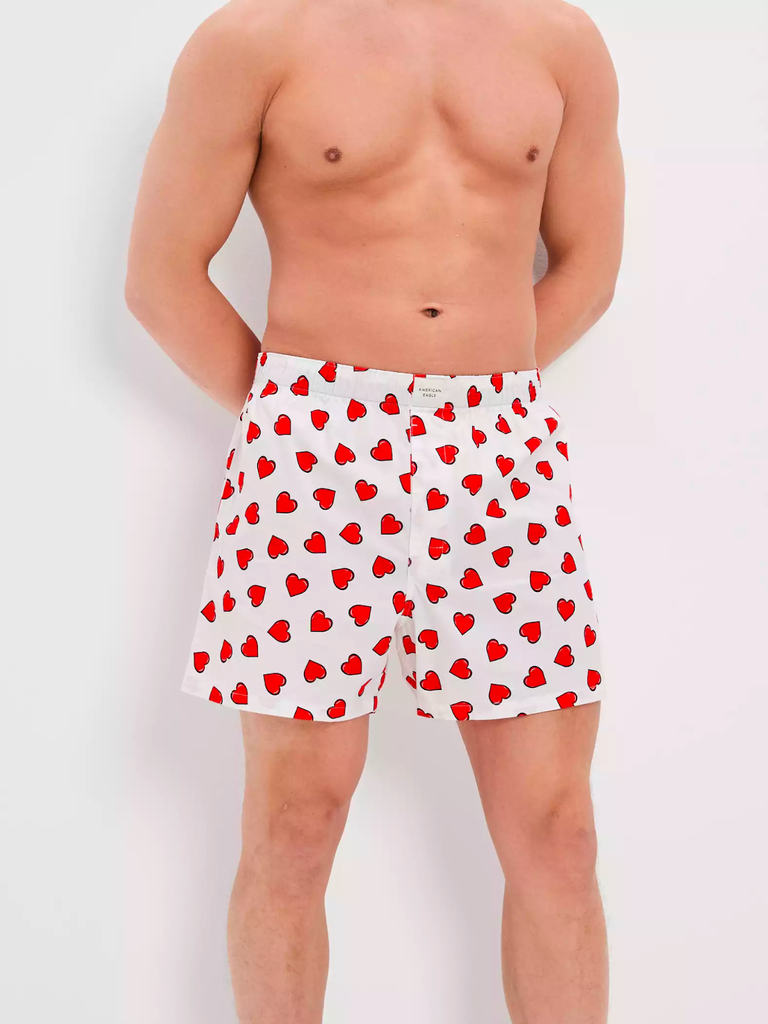 You simply can't go wrong with a classic. These adorable heart-printed boxers were practically made for the day of love (and are also a charming option for all year round).
Size Range: XS - XXL
MeUndies Perfect Pairing Boxer Briefs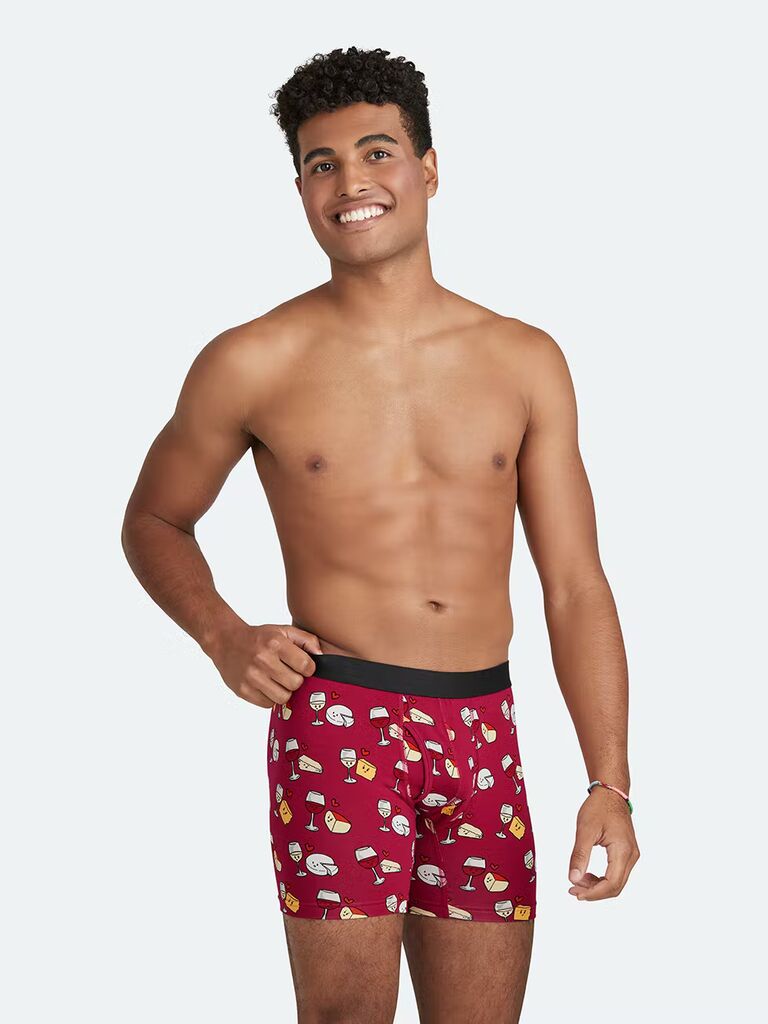 Wine plus cheese equals the perfect pairing. Well, *almost* as perfect as you and your Valentine. Cozy up in these fun printed boxers– available in a wide range of sizes and prints, including other V-day options like 'Racing Hearts' and 'XOXO'.
Size Range: S - 4XL
Jambys Unisex Boxers in Flamingo/Taffy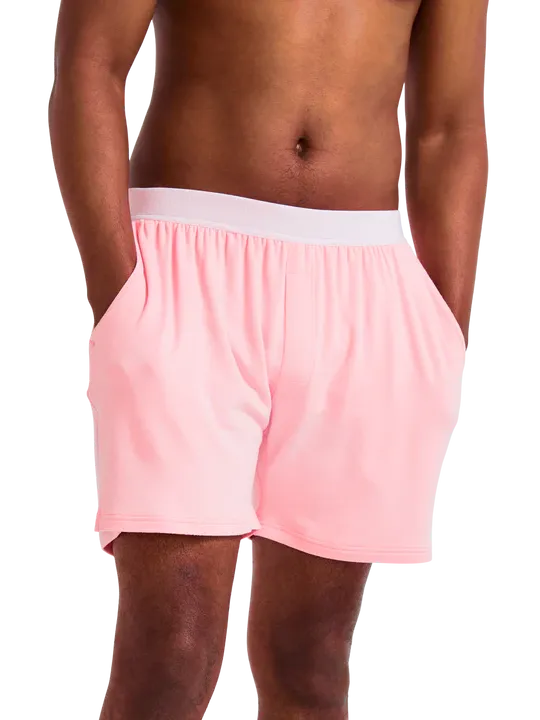 Boxers with pockets? Talk about a gift that keeps on giving. As a hybrid between underwear and basketball shorts, Jambys' unisex boxers are ideal for matching with your partner. Check out our roundup of matching couples underwear for more inspiration.
Size Range: XS - 3XL
Lovehoney Lace Boxer Shorts in Black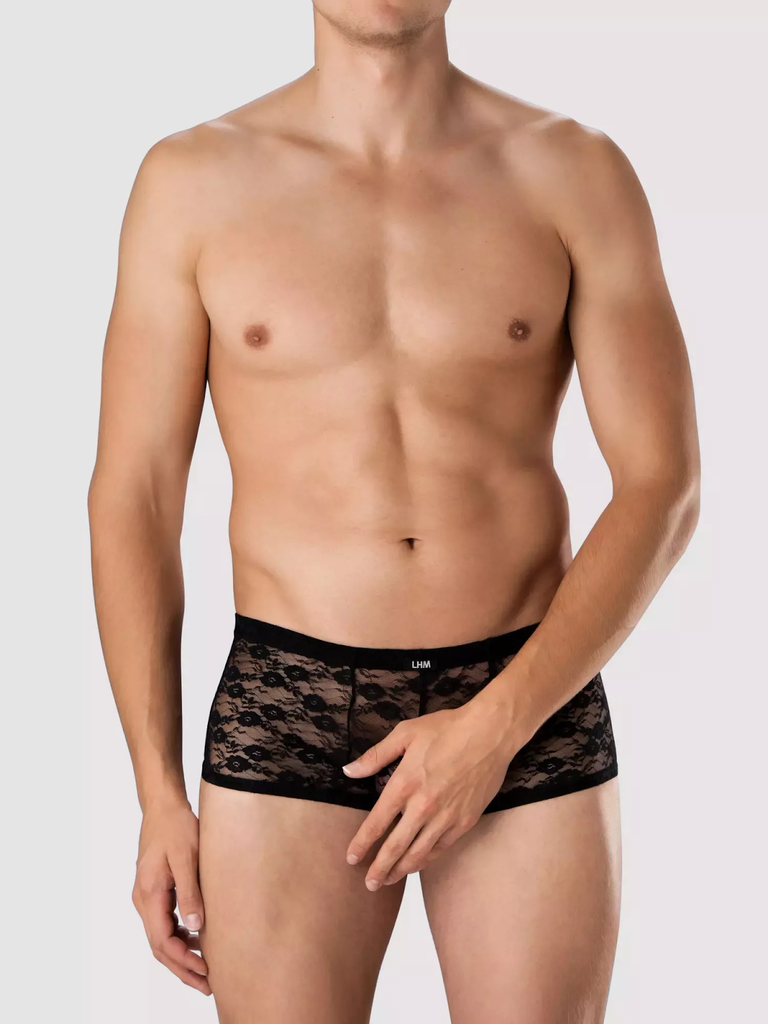 These black lace boxer shorts leave little to the imagination—and perhaps that's something you'll appreciate this Valentine's Day. Their hip-hugging fit makes for a sexy look that's great for spicing things up in the bedroom.
Size Range: S/M - XXL
Tom Ford Velvet-Trimmed Silk Satin Boxers in Pink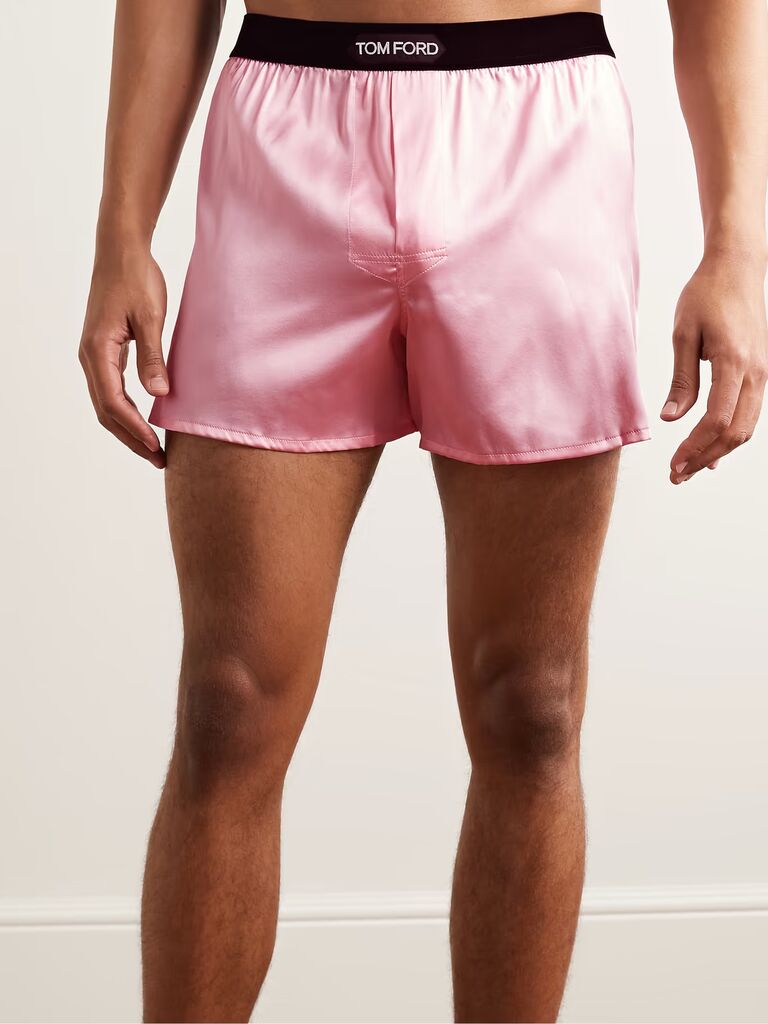 If you're planning to dress to the nines this Valentine's Day, you'll need a pair of boxers to match. These velvet-trimmed silk satin boxers have luxury written all over them. Choose from multiple colors including Pink, Green, Black, and more.
Size Range: S - XXL
Calvin Klein Modern Cotton Stretch V-Day Boxer Briefs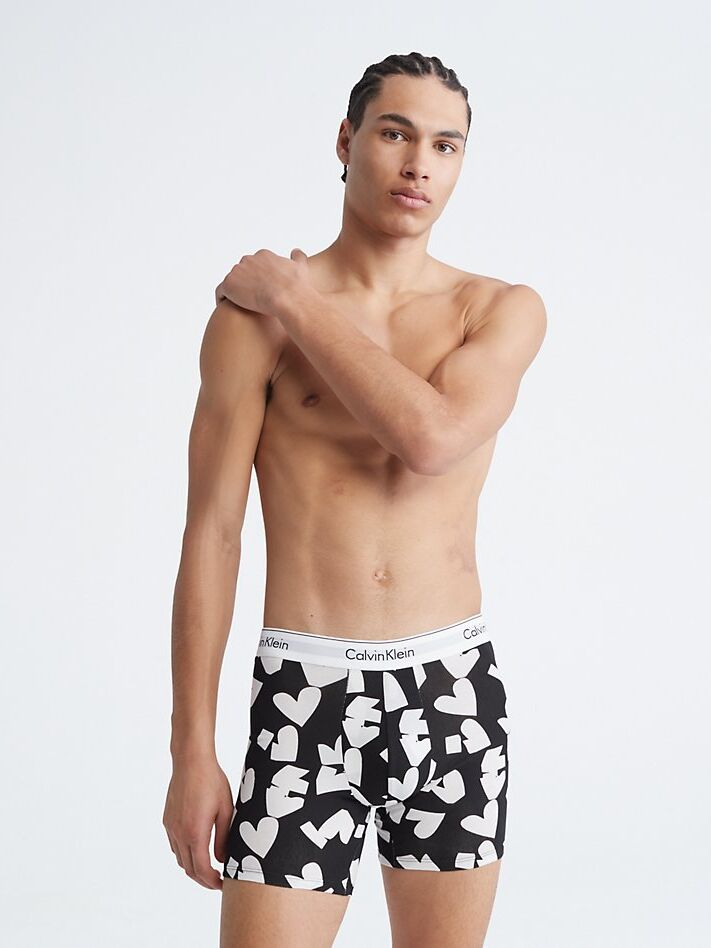 Tell them just how much you love them with these printed boxer briefs. With the classic Calvin Klein fit they know and love—plus a fun abstract heart design—these are the perfect pair to take you from day to night.
Size Range: S - XL
Silk-Satin Boxer Shorts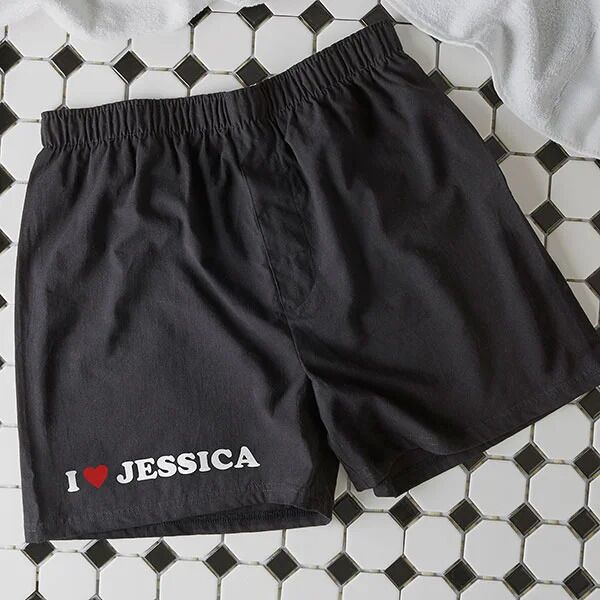 Having trouble telling them how you feel? Say it with a pair of personalized boxer shorts. Made from 100% lightweight cotton, these soft and breathable boxers can be customized with a message of your choosing.
Size Range: S - XXL
Step One Boxer Brief Fly Valentines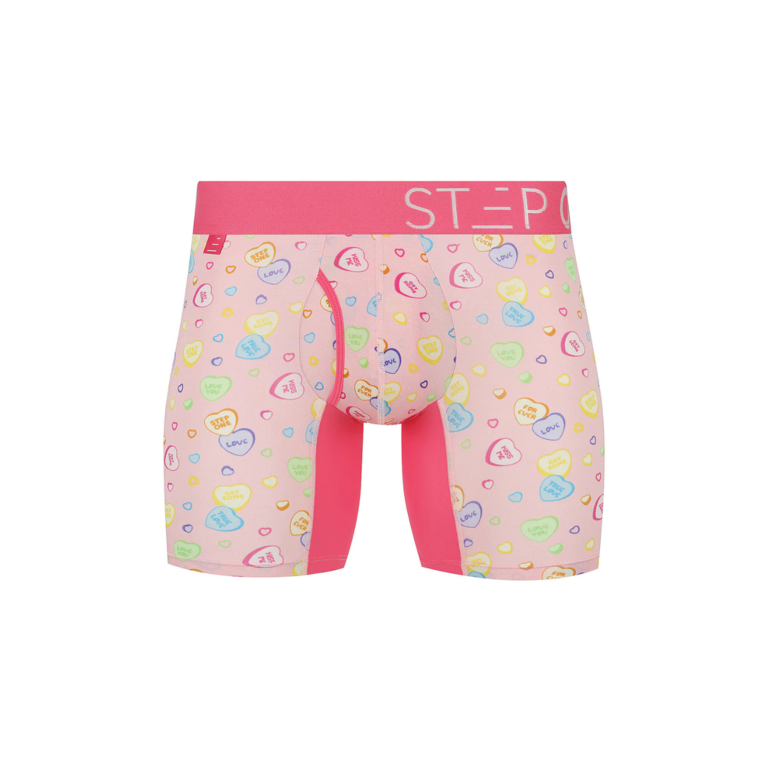 These colorful candy-printed boxer briefs are guaranteed to satisfy your sweet tooth this holiday. Choose from an assortment of sizes, colors, and prints (like 'Saucy Strawberries' and 'U Up').
Size Range: M - 4XL
Sexy Men's Valentine's Day Underwear
Valentine's Day is a great opportunity to switch things up. You can show more skin, introduce a new material (like silk or lace) or experiment with a new fit. (Of course, it's also perfectly fine to buy something you're already familiar with.) Check out our favorite sexy men's underwear.
Calvin Klein 1996 3-Pack Micro Hip Brief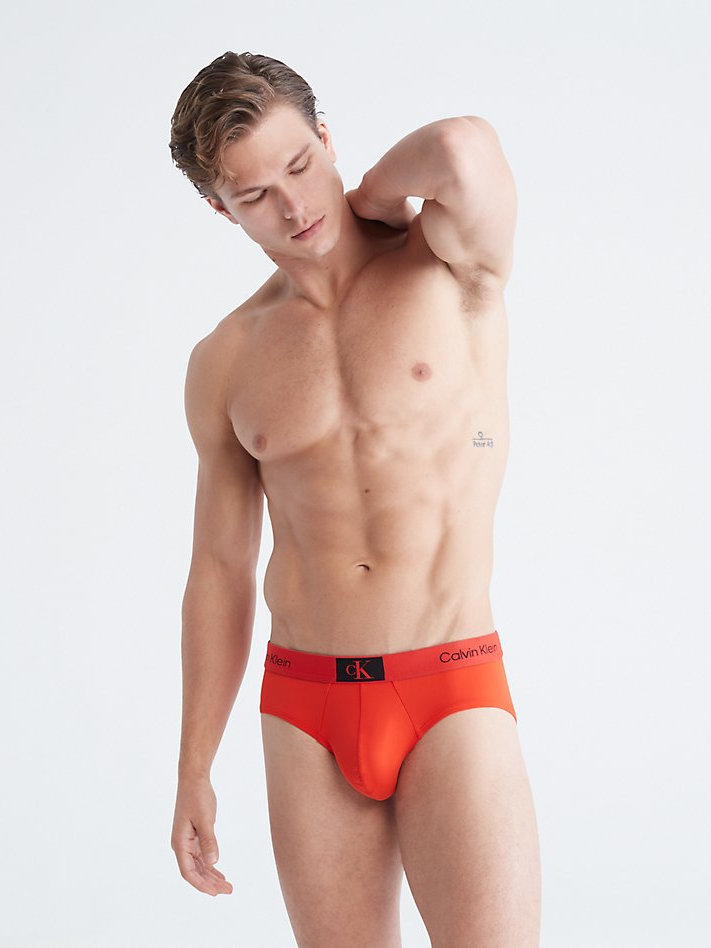 There's nothing quite as alluring as the color red. It's a classic—just like Calvin Klein briefs. This Valentine's Day, you can't go wrong with a multi-pack of micro hip briefs in a variety of colors. This pack comes with Red, Black and Gray.
Size Range: XS - XXL
Savage X Fenty Sheer X Briefs in Black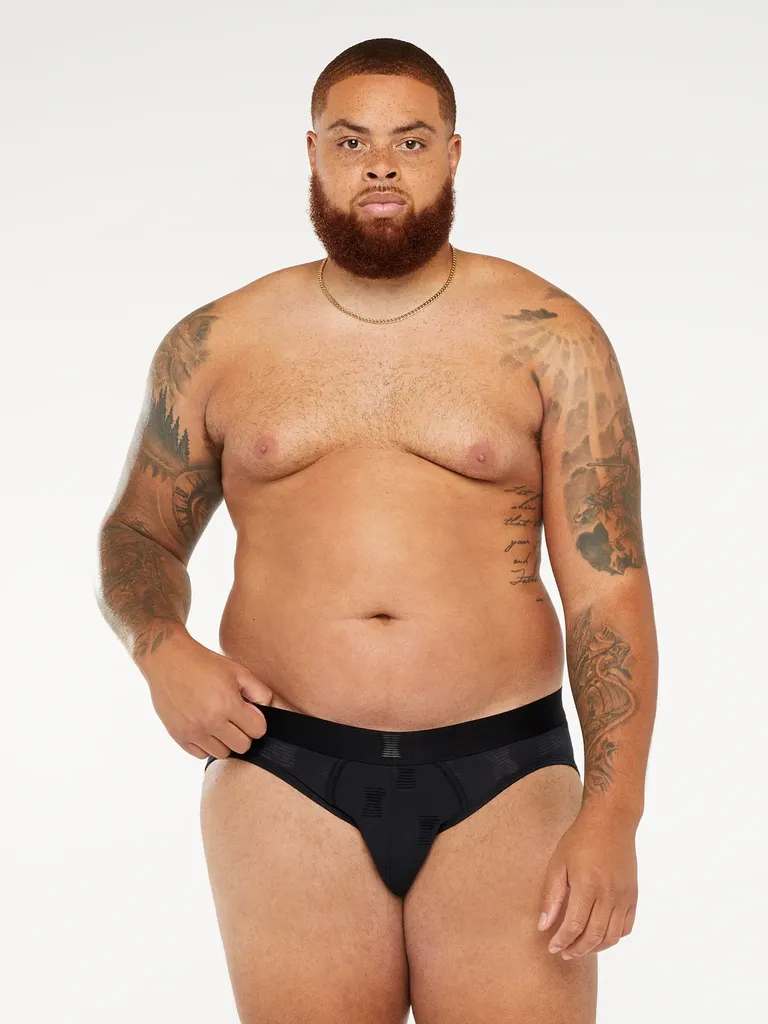 Sheer jersey cotton makes these briefs a Valentine's Day pick that looks good and feels even better. Top off your look with the matching robe and pants for even more V-day fun.
Size Range: XS - 4XL
Yandy Heart Pounding Pride Briefs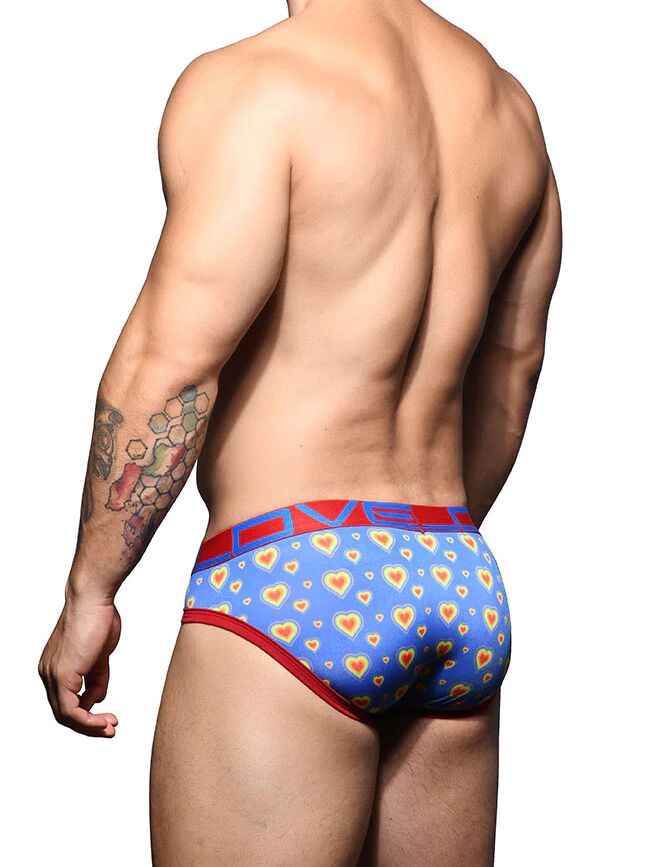 Show your pride this Valentine's Day with these colorful, low-waisted briefs. Your partner will L-O-V-E the comfort they provide—and you'll love how great they look in them.
Size Range: XS - L
Lovehoney Scandal Lace Micro Thong Black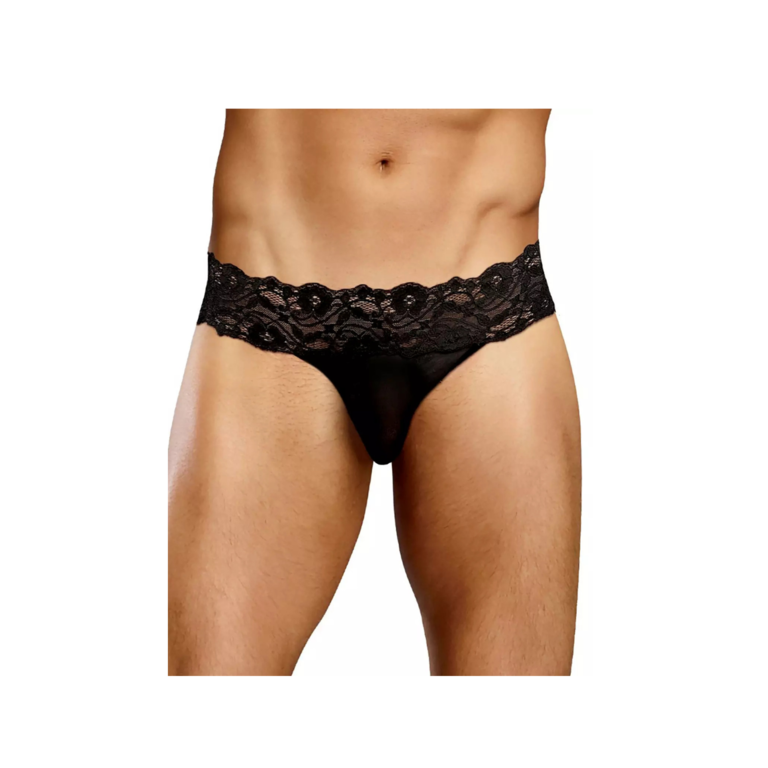 Their *assets* will be on full display in this cheeky lace micro thong. Delicate lace detailing with a supportive shape underneath makes this the best way to mix things up this Valentine's Day. Looking for a little black lace for the lady in your life? Check out this round-up of sexy and affordable lingerie.
Size Range: S/M - L/XL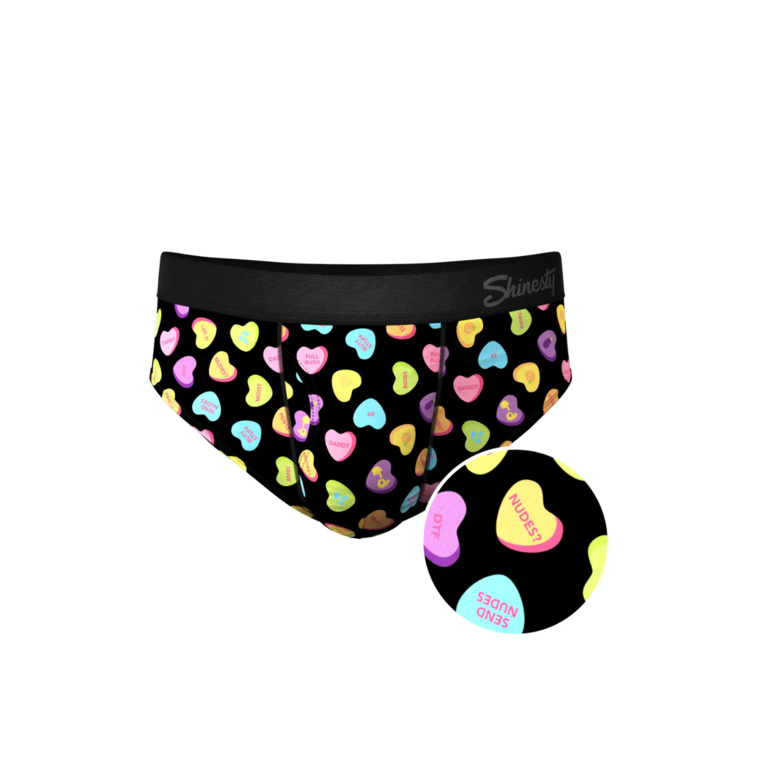 Sweet meets spicy with these colorful printed briefs. Your partner will get a kick out of the erotic messages hidden in each of the conversation hearts. Plus, Shinesty's advanced technology ensures that they'll feel comfortable and confident while wearing them.
Size Range: S - 2XL
MeUndies Jockstrap in Black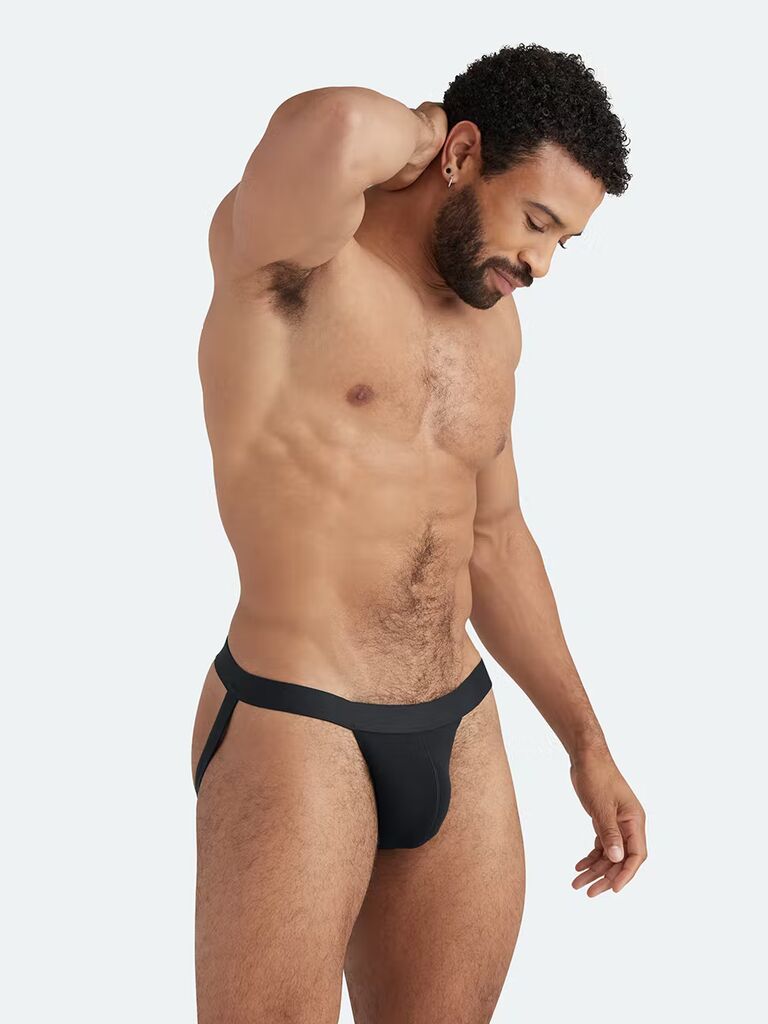 Sometimes less is more, and this sexy black jockstrap is certainly a testament to that. Choose from a wide variety of sizes and colors, all made from ultra-soft sustainable beachwood fibers.
Size Range: S - 4XL
MyFaceBoxer Custom Face Briefs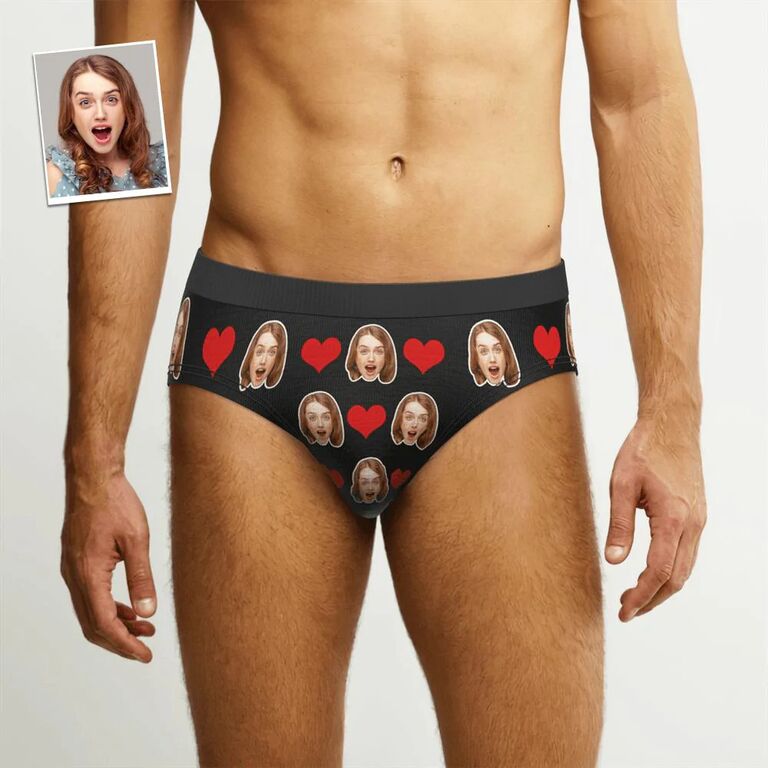 Wishing your partner could take you with them everywhere they go? Well, with these personalized photo briefs, they can. MyFaceBoxer allows you to upload a photo of your choice to be featured on a pair of custom underwear. Your Valentine is bound to get a good laugh out of this unique gift.
Size Range: S - XXL
Fang Essential Ribbed Underwear Briefs in Blush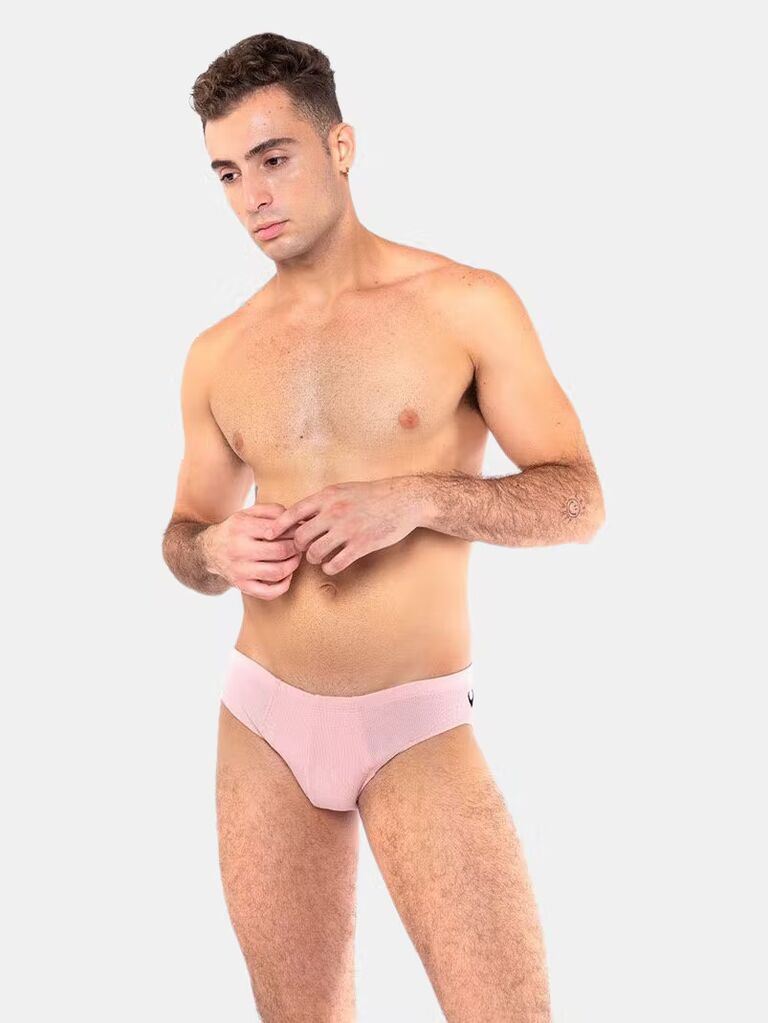 For a look that's guaranteed to make you *blush*, try these high-cut underwear briefs with soft and cozy ribbing. This enticing Valentine's Day underwear comes in Blush, White and Black.
Size Range: 0 - 4