The Best Valentine's Day Gifts for Every Kind of Foodie
Forget chocolate, your Valentine wants hot sauce.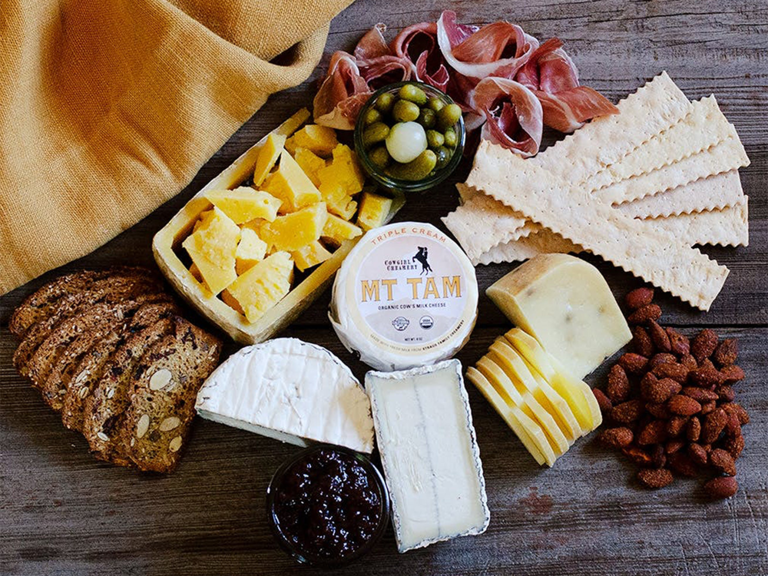 We have included third party products to help you navigate and enjoy life's biggest moments. Purchases made through links on this page may earn us a commission.
When it comes to Valentine's Day, nothing rings more true than "the way to the heart is through the stomach." That's why chocolates in heart-shaped boxes have become the go-to for gift-givers everywhere. But today we're excited to talk about Valentine's Day food gifts that aren't chocolate. These delicious treats are useful if your giftee doesn't like chocolate or if you just want to mix things up. There are countless options out there to show your loved ones you care. From savory snacks to beautiful cooking oils to pasta and cheese, there's no shortage of ways to say "I love you." Below you'll find a slew of delicious Valentine's Day food gift ideas, whether you're treating your partner, your family or even yourself. Sharing is highly encouraged.
Fly by Jing Sichuan Chili Crisp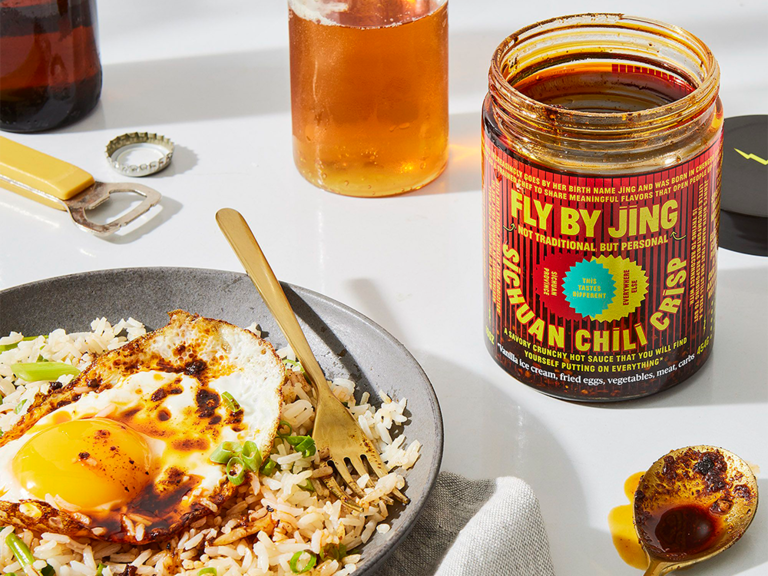 For those who like to keep things spicy in the kitchen, look no further than Fly by Jing for the numbing, crunchy hot sauce of your dreams. Spoon it over fried chicken or drizzle it on your noodles. We even know some people who like to eat it over ice cream.
California Crafted Redwood Box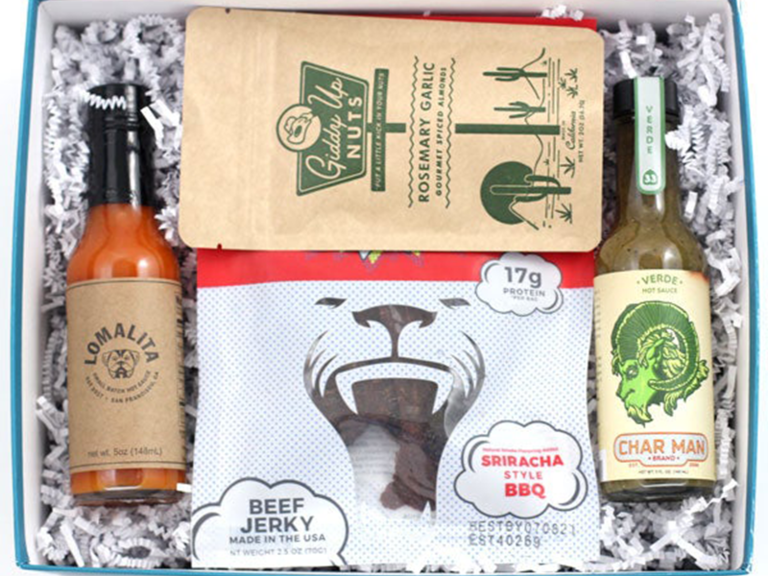 Got a giftee who's homesick for the West Coast? Try out California Crafted, a company that curates delicious gift boxes with goods sourced only from the Golden State. We love this one that has two types of hot sauces, hike-ready jerky and crunchy almonds.
La Tourangelle Infused Oil Trio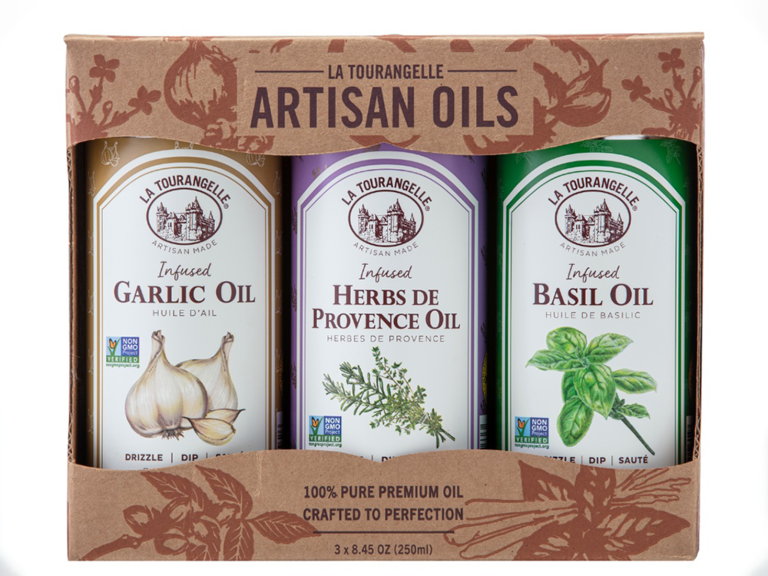 These beautiful, aromatic oils make for a lovely V-day gift that keeps on giving. Perfect for sprucing up a weekday salad, seasoning a date night roast chicken or for dipping bread into, they'll make any meal you cook together feel that much more special.
Saltverk Hand-Harvested Icelandic Sea Salt Gift Set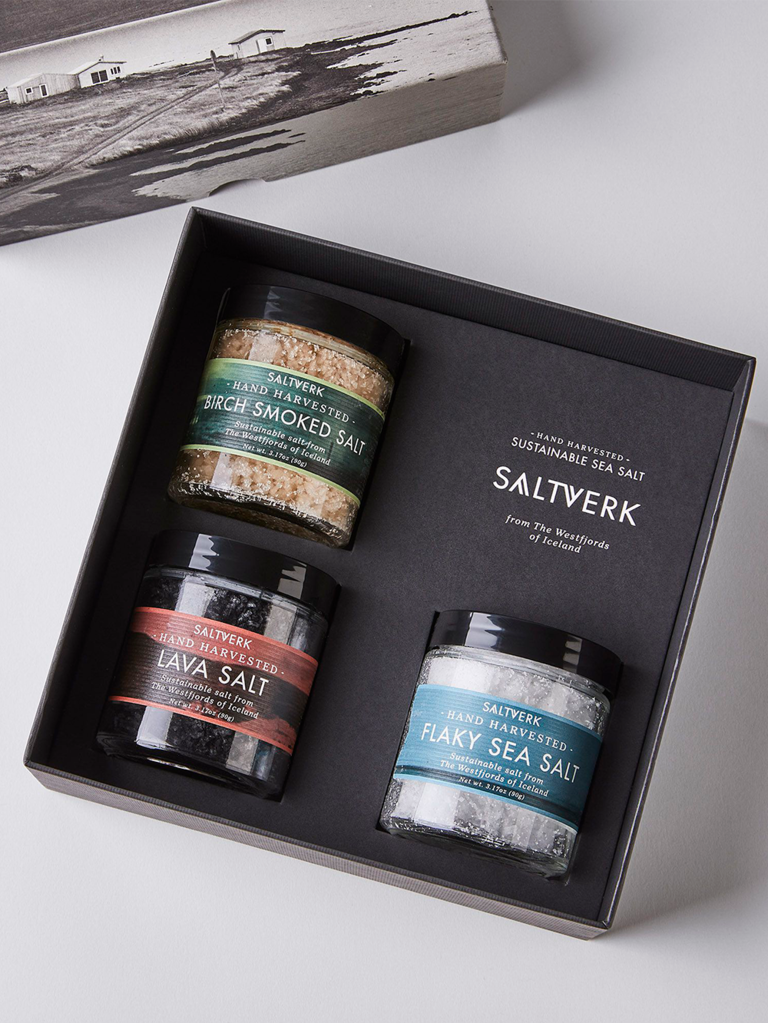 For the giftee who loves sprinkling a little sea salt on everything, this set is just the ticket. We love that it has the typical flaky sea salt as well as a smoky salt and a fiery one that'll bring the heat to anything it touches.
Junior's Cheesecake Raspberry Swirl Cheesecake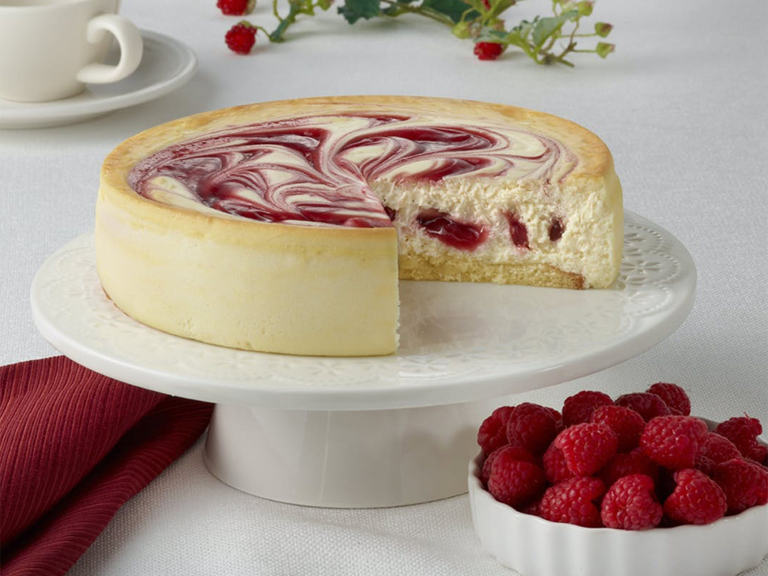 There's nothing more iconic than a New York cheesecake. This one from Junior's has a refreshing swirl of raspberry puree. It works as a sweet, subtle nod to Valentine's Day without going overboard.
Olympia Provisions Salami of the Month Club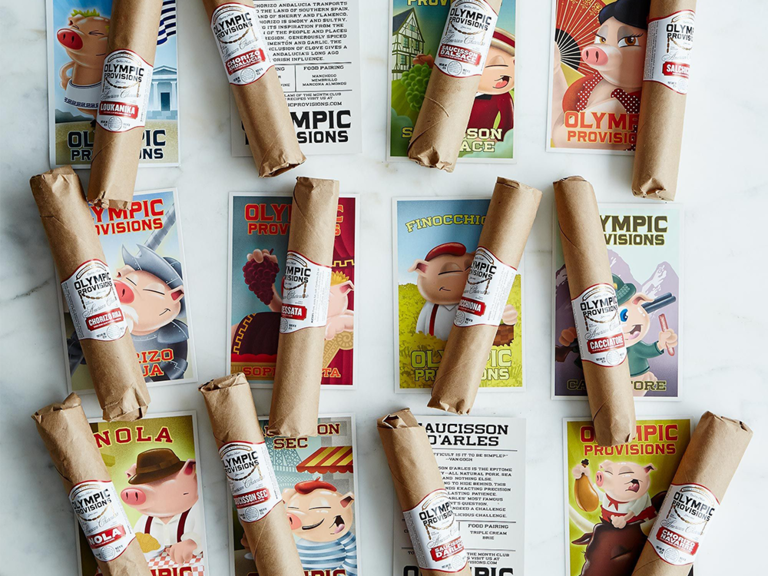 Leave it to the culinary geniuses at Olympia Provisions to think of something as delicious as a salami of the month club. Each month for a full year, your lucky recipient will be mailed a different salami complete with tasting notes. They'll end the year well-fed—and an expert on cured meats
Cowgirl Creamery The Starter Course Cheese Collection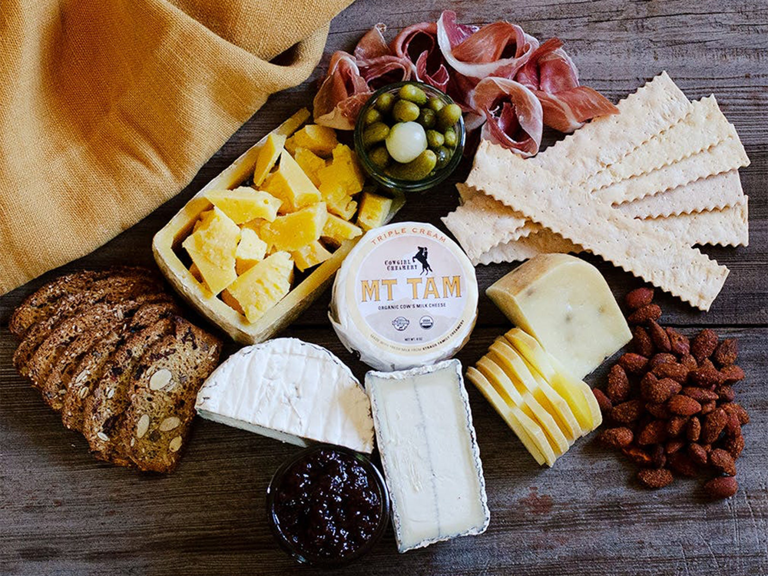 For the entertainer in your life, there's nothing better than a complete cheese board delivered right to their door. This gift box from Cowgirl Creamery features some of their most popular cheeses, like Humboldt Fog's ash-ripened goat and the creamy, rich Mt. Tam, as well as delightful pairings like crackers, raspberry rose jam and cornichons.
Sfoglini Seasonal Pasta Subscription Box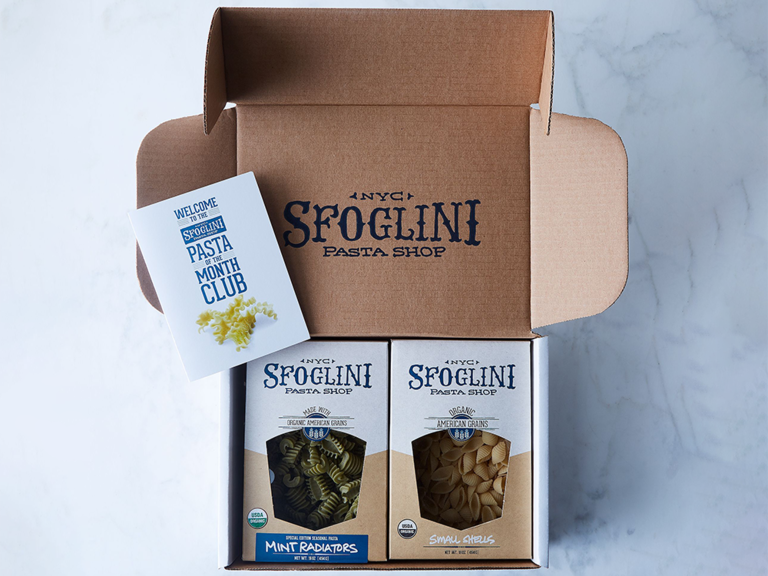 If the way to someone's heart is through their stomach, nothing says "I love you" like six months of pasta. Made in Brooklyn, Sfoglini's creations are as creative as they are delicious. Seasonal offerings include pasta infused with mint, ramp, beet and chili pepper. Cook some up for a soul-satisfying (and colorful!) Valentine's Day dinner.
Milk Bar Birthday Cake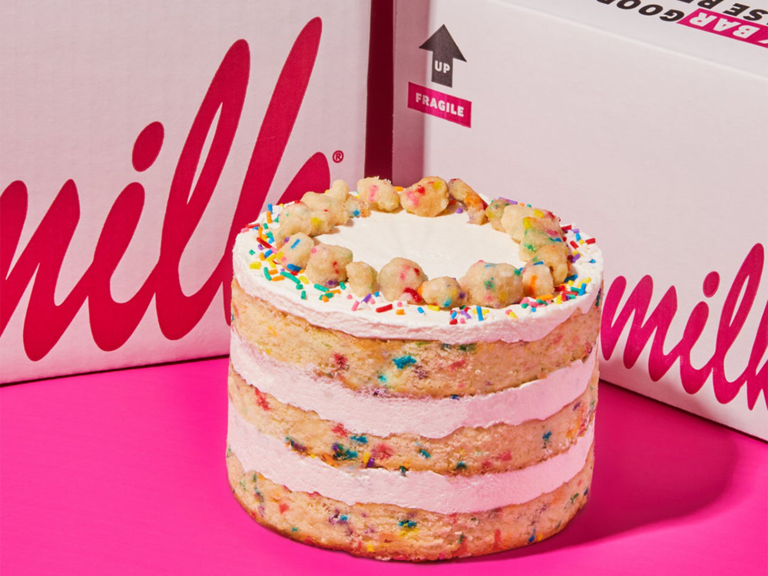 While it may be called the "Birthday Cake," this epic layer cake from Milk Bar would make a great gift for anyone with a sweet tooth on Valentine's Day. Inspired by a traditional Funfetti cake, this massive treat is packed with sprinkles and layered with smooth vanilla frosting. It's a childhood treat elevated to an all-ages delicacy.
Mouth The Big Jerk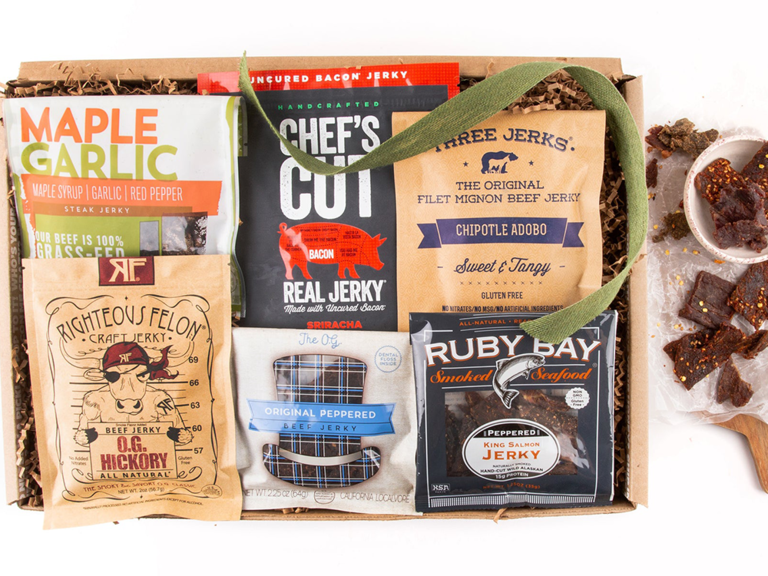 Hikers, road-trippers and athletes will love this gift box packed with jerky spiced with ingredients like crushed chilis, cracked pepper and chipotle adobo. Savory and fiery, they'll make a hearty snack for lovebirds on the go.
Honolulu Fish Company Sashimi Trio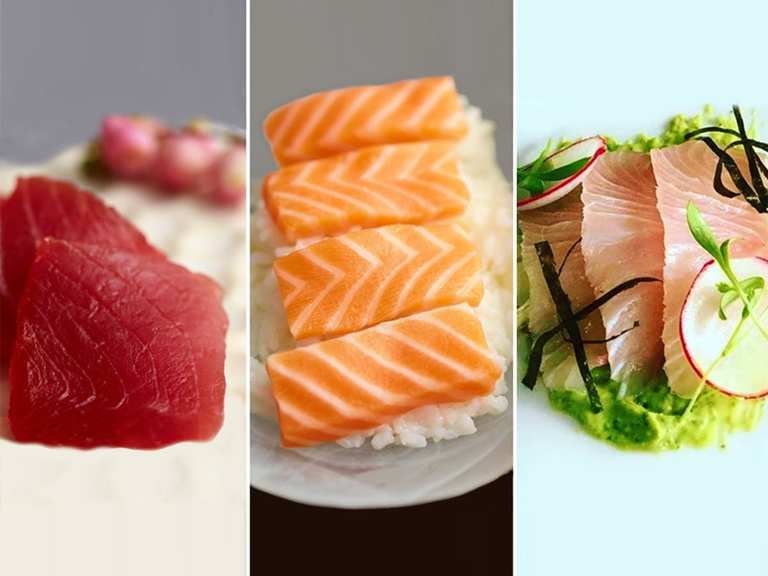 You can create your very own poke bowls or sushi with the pristine offerings from Honolulu Fish Company. In this box, you'll find top sashimi-grade Hawaiian ahi, king salmon and Hawaiian kanpachi caught every morning on Oahu. Shipped to some of the best restaurants in the lower 48, you can now enjoy it in your own home.
Nguyen Coffee Supply the Original Vietnamese Coffee Trio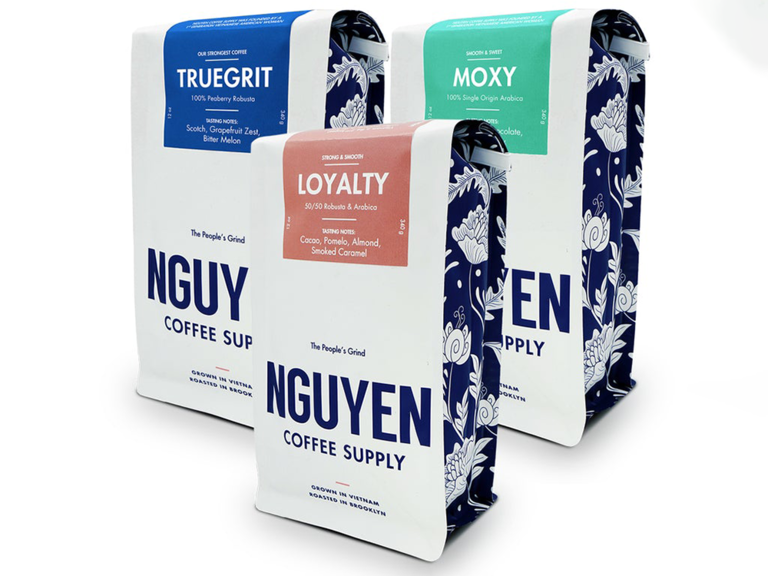 Make mornings a little bit more exciting with this Vietnamese coffee from Nguyen Coffee Supply. Sweet and smooth, these beans will be the perfect pick-me-up when you both need to get up and go. Choose from whole beans or ground, and even sign up for a subscription so you'll never run out.
Mimi Cheng's Dumplings Dumpling Starter Pack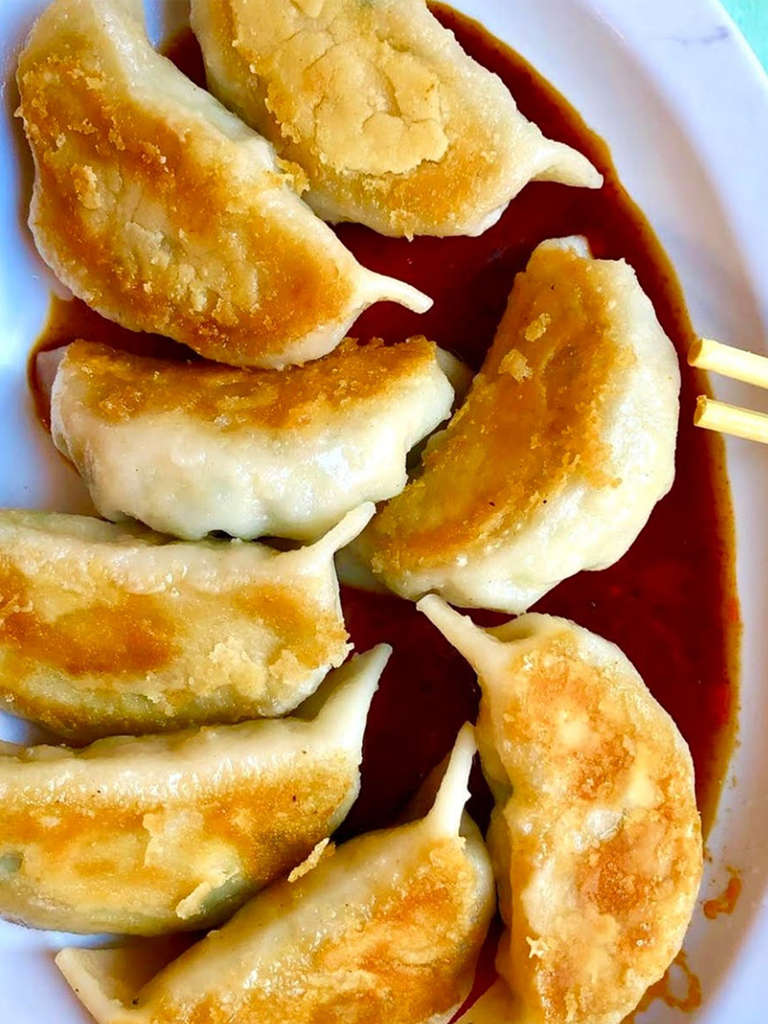 Treat your loved one to a dumpling tasting with this tasty sampler from Mimi Cheng's. With fillings like pork and chives, organic chicken and zucchini and vegetables, these dumplings will satiate your cravings for takeout. Dumplings arrive frozen and can be boiled or pan-fried for an unforgettable taste of dim sum at home.
The Spice House Barbecue Deluxe Collection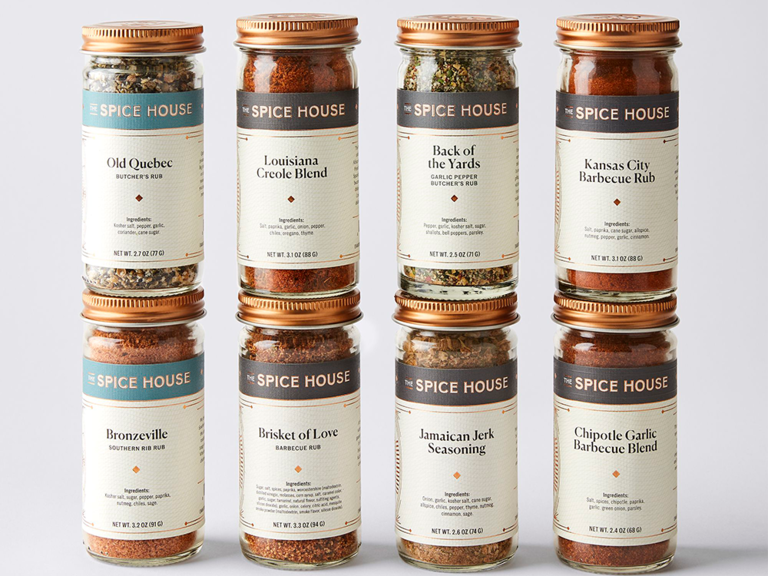 If your partner is a griller, skip the chocolate sampler box and go for a spice kit that will make their meats sing with flavor. Whether they're cooking up brisket, fish or jerk chicken, these spices will take their proteins to the next level.
Usual Wines Brut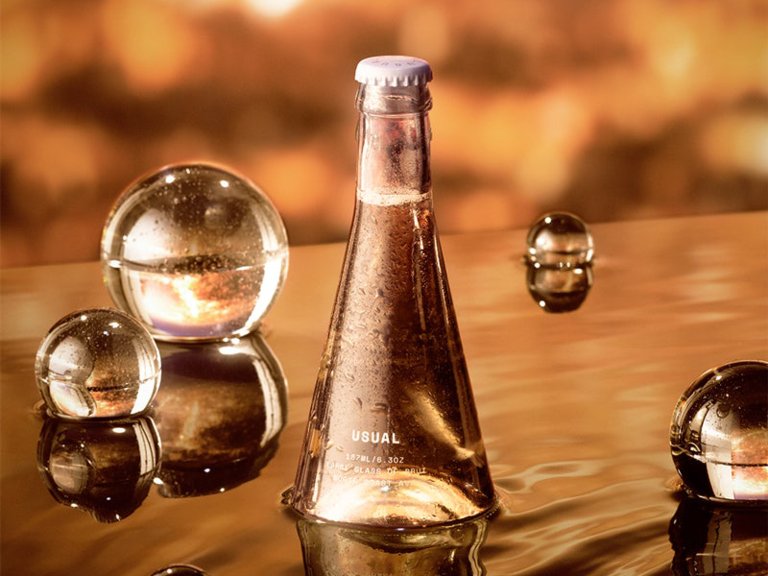 So maybe you did get your loved one some Valentine's Day chocolates. Want to up the ante? Pair them with a delightful brut from Usual Wines. Made with notes of lemon, elderflower and bergamot, it perfectly complements the chocolate—and makes your night feel even more festive. Each order contains a 12 pack of Usual Wine's distinctive bottles, equaling 12 generous pours of their unique bubbly.
Zach & Zoe Wildflower Honey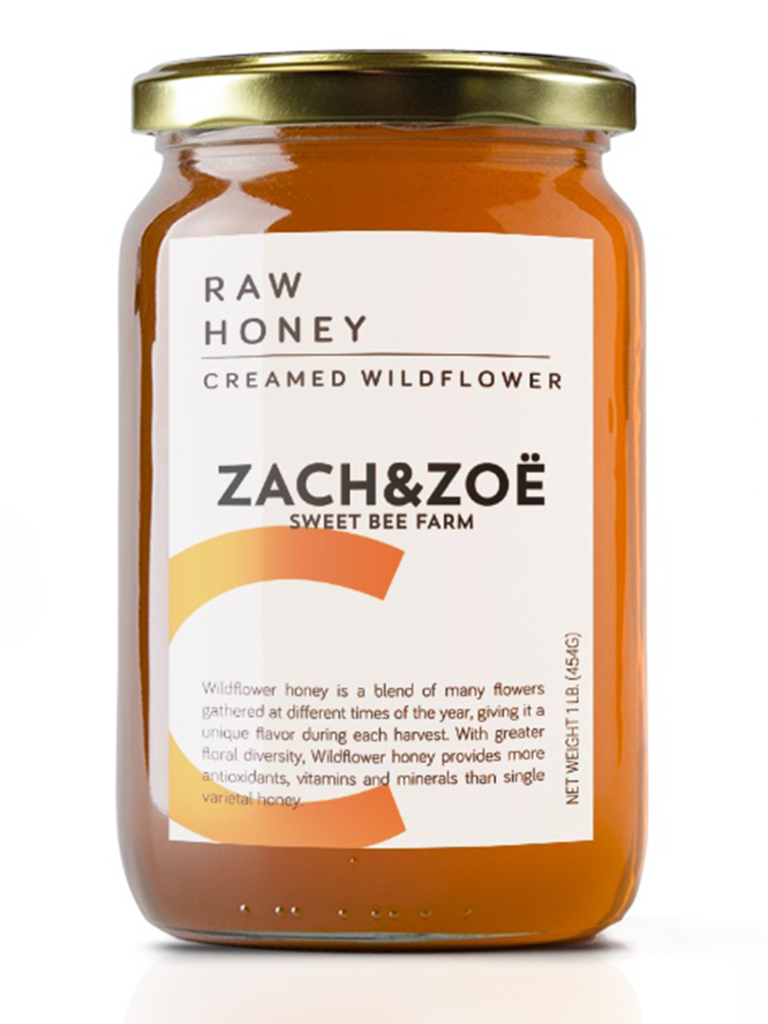 Drizzled over yogurt or granola or spooned into your tea, this beautiful honey offers fragrant notes of wildflowers and a gentle sweetness that your Valentine will love. Also sweet: It's sustainably sourced and 100% raw without any sugars or additives. Just the good stuff from happy bees.
Wine Awesomeness Prepaid Membership
For the wine drinker who is always up for trying new things, consider a membership to Wine Awesomeness. Choose how often and how large the order should be—and you both get to enjoy a delivery of brand new wines each month. In addition to choosing whether you want the membership to be three, six, nine or 12 months, you can also opt to receive three or six bottles each shipment.
Mortgage Apple Cakes Apple Rum Upside Down Cake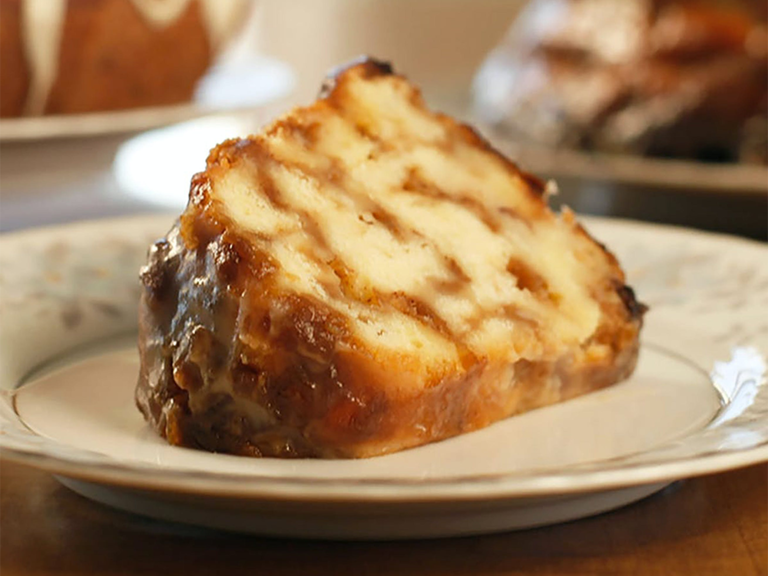 With this sweet treat, you can get your dessert and your cocktail all in one. Carefully prepared by Mortgage Apple Cakes, it's baked, injected and glazed in Jamaican rum. Serve it with a scoop of ice cream for an unforgettable finisher to your Valentine's Day dinner.
Sugarwish Medium Popcorn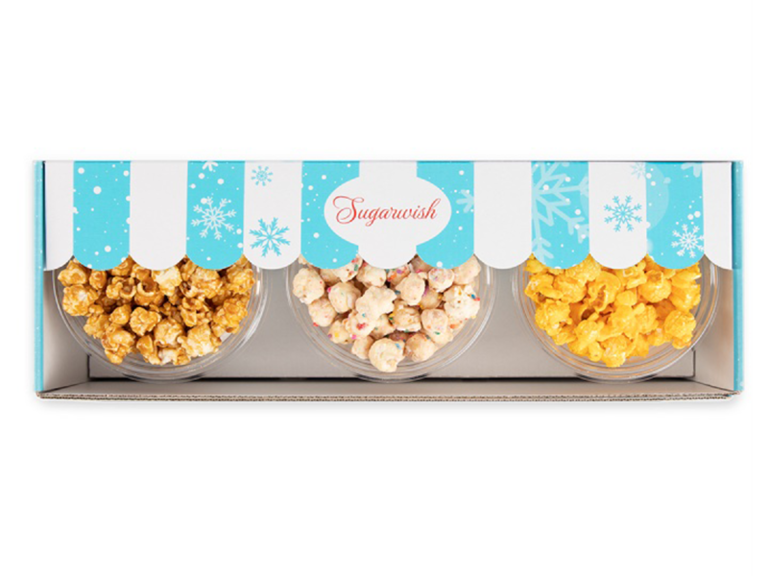 Want to upgrade movie night with your special someone? Pick up some popcorn from Sugarwish. Snack away on flavors like chili lime, extra buttery, confetti and cheesecake. They may even let you pick the movie.
Mouth Create Your Own Gift Box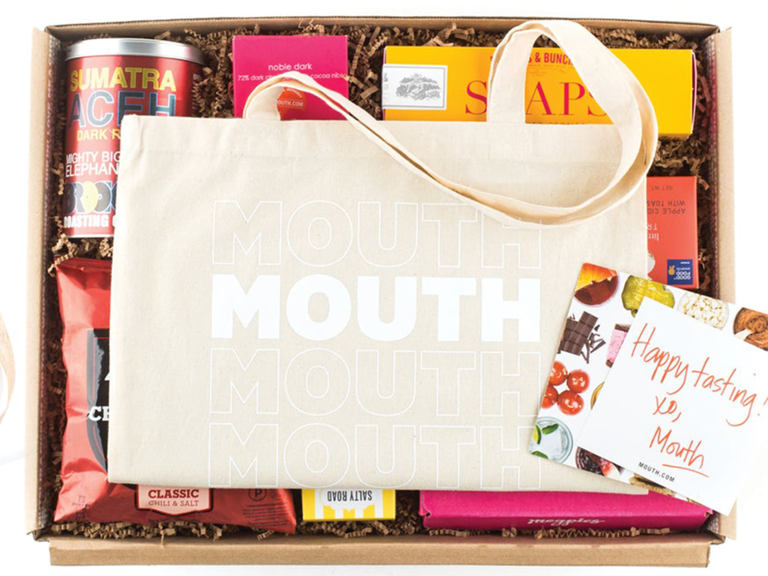 If your partner is particularly picky, make them their very own Valentine's Day gift basket courtesy of Mouth. Fill it with everything from salty pretzels and homemade marshmallows to spicy pickles, bacon and cheese. It's a delicious DIY gift that you don't have to wrap yourself.