5 Ways to Serve Mini Cakes at Your Wedding
Serve up individual mini-sized desserts that really take the cake.
by Carrie Anton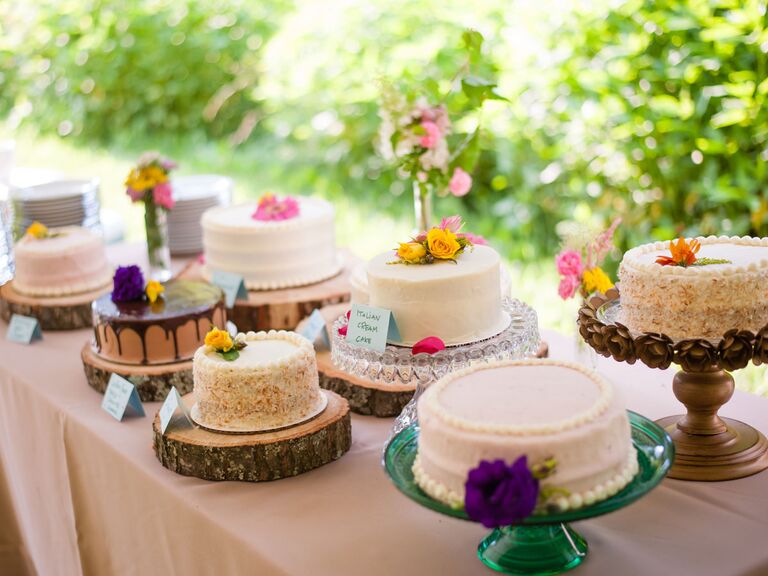 Carrie Turner Photography
Having one big wedding cake isn't the only dessert option for your reception. With these sweet itty-bitty cakes we've found, guests can be treated to tasty, petite confections they don't have to share.
Tiny Naked Cakes
Stay on trend with naked cakes and dripped icing toppers by simply making them in a smaller size.
Teeny Torts
Big on flavor, small cakes prove size doesn't matter.
Pretty Petit Fours
Meaning "small oven," petit fours come in a wide variety of flavors and colors, and are easy to match with your wedding palette.
Wee Cheesecakes
Cheesecake can be too rich for some guests—but when topped with fresh berries and scaled to a smaller size, it can be the perfect bite.
Short Stacks
Fruit takes the cake in this mini mound of fresh raspberries atop vanilla cake.