35 Unique & Creative Wedding Cake Toppers
Whether you're looking for a funny wedding cake topper or one that will match your theme, we've got you covered.
by Audrey Noble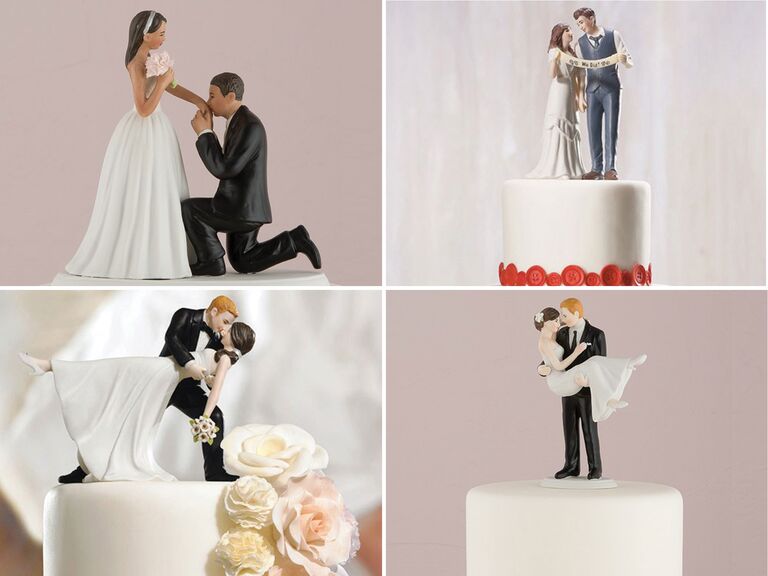 While wedding cake toppers may not necessarily be at the top of your wedding planning checklist, it's a fun detail to think about a little closer to your wedding date. Wedding cake toppers can be a fun way to express who you and your partner are as a couple, or what your shared interests are. If you're in search of the perfect wedding cake topper, don't worry—we've basically done all the hard work for you. Scroll down to see 35 of the best wedding cake toppers you can buy now.