These Are the Most Popular Wedding Gifts on Amazon
See which Amazon registry gifts couples love right now. Bonus: They're all under $30.
Ideally, the amount of wedding gift options out there would make it easy to put together a registry wish list. In reality, the many possibilities can leave you feeling paralyzed—it's called the Paradox of Choice. If your brain can't handle making one more decision (we get it), consider crowdsourcing ideas. Here, we've rounded up the five best Amazon wedding gifts according to couples like you, pulled straight from a 2018 list of the 100 most popular items on The Knot registries. That's right—you can (and should!) create your wedding registry with Amazon. It really has everything you could ever need. Plus, with its awesome, personalized Gift Advisor program, you'll get lots more gift ideas where these came from!
Not a soon-to-be spouse? While we advise against shopping off-registry whenever possible, if you're a guest in a pinch, this list is also handy. Considering how well-loved these wedding gifts are, it's safe to assume your couple will appreciate them too. Best of all, each product is under $30—and the most popular may just surprise you. Below, we're counting down to number one.
5. Salt and Pepper Grinders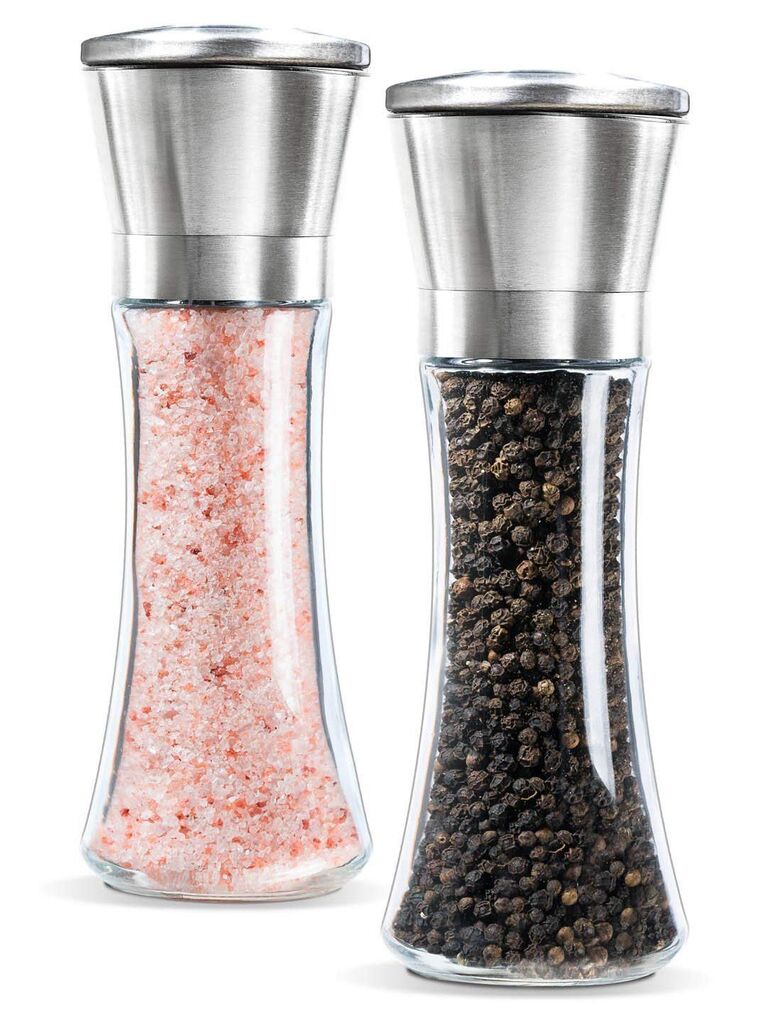 What makes these matching grinders so special? They have five different grinding settings that range from coarse to fine.
Levav premium salt and pepper grinder set, from $11, Amazon.com
4. Cooking Utensils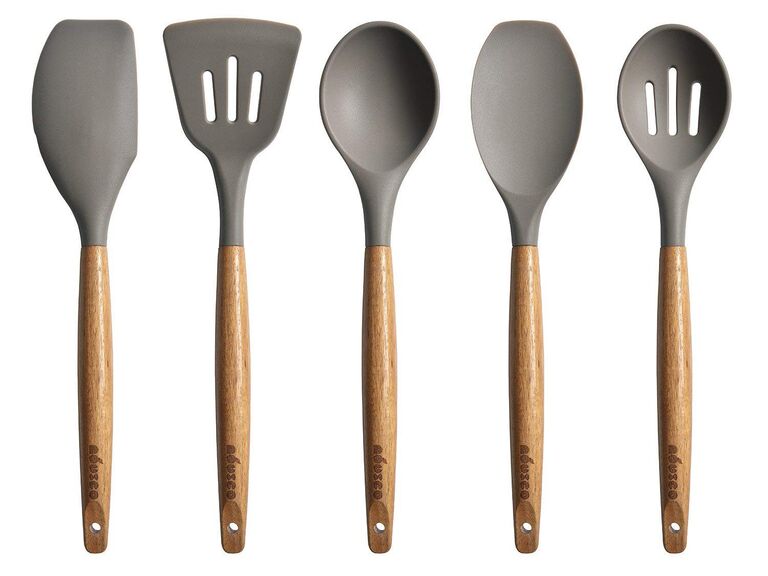 Cooking utensils always come in clutch, and this silicone set with wooden handles is stylish to boot.
Miusco silicone cooking utensils, $21 for a set of 5, Amazon.com
3. Pan Organizer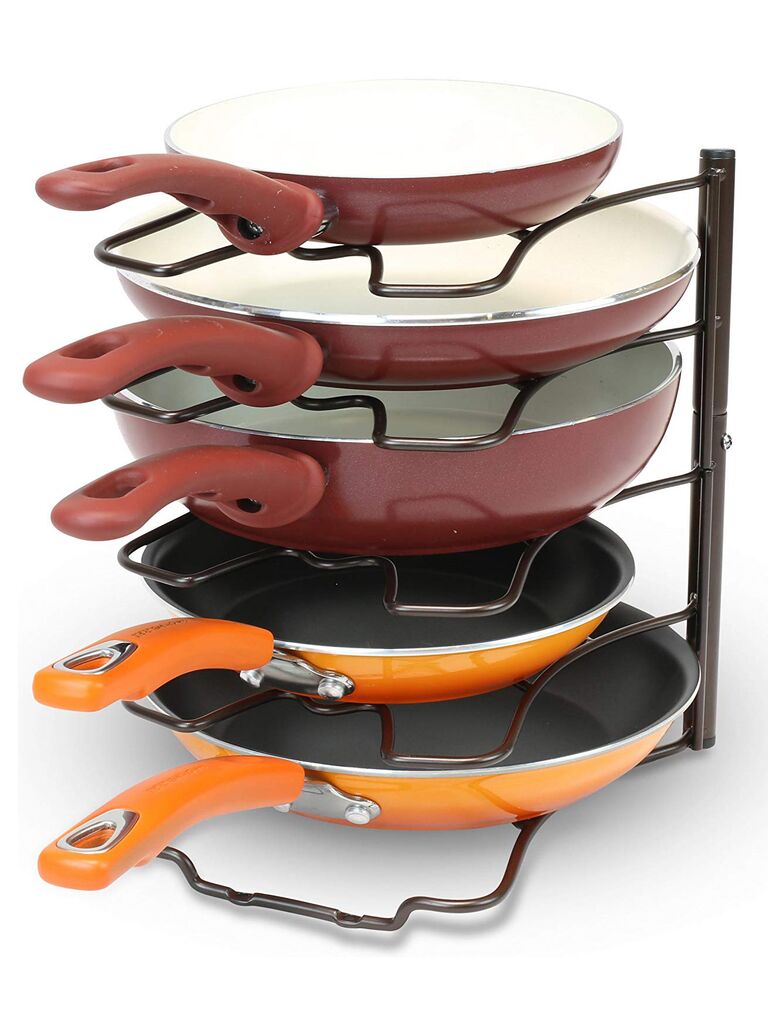 With how hectic wedding planning can be, it's no wonder registering couples want some order in their lives. This pan rack keeps kitchens extra-organized.
Deco Brothers kitchen counter and cabinet pan organizer shelf rack, $17, Amazon.com
2. Nesting Bowls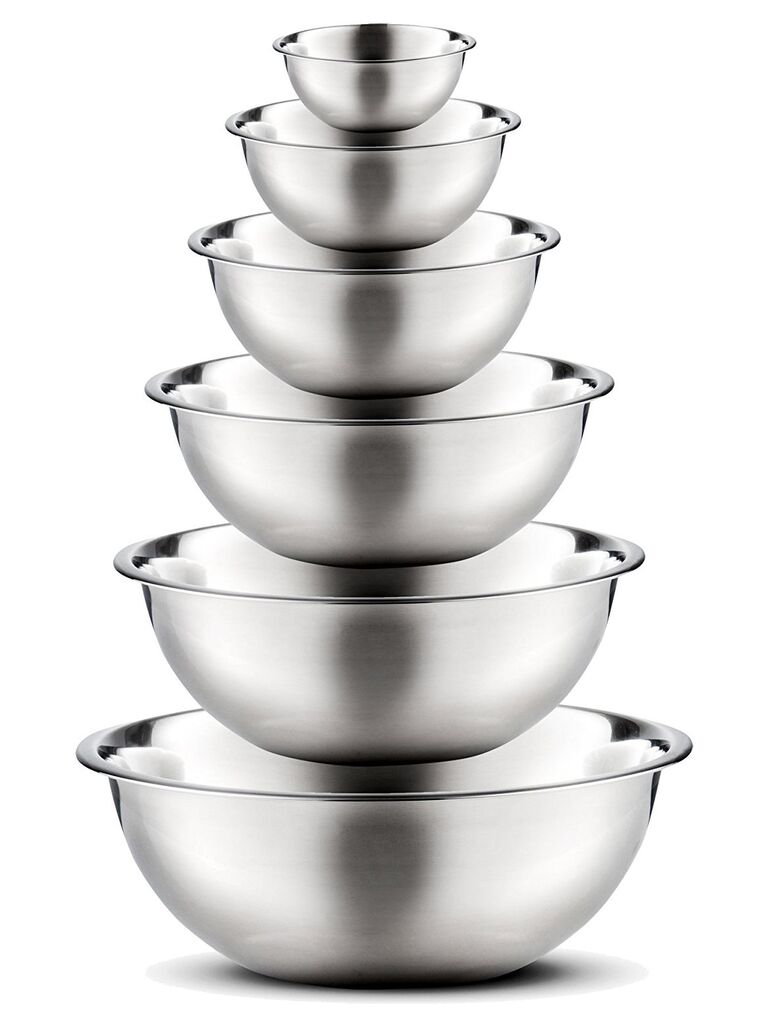 Here's another way to keep cabinets under control: stylish nesting bowls.
FINEDINE premium stainless steel mixing bowls, $25 for a set of 6, Amazon.com
1. Gift Card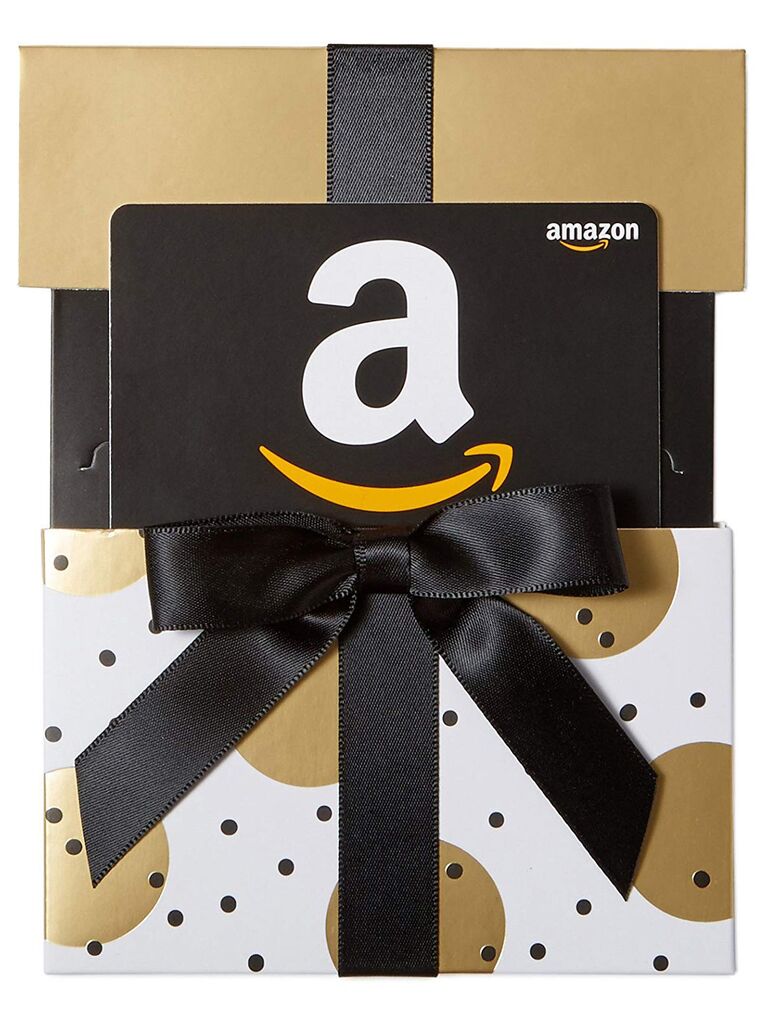 This wasn't just the top Amazon registry item on our list—it was the top registry item overall. We guess these couples (or guests) felt your pain and really couldn't decide.
Amazon gift card, from $15, Amazon.com
Ready to add these items to your wish list? Create an Amazon wedding registry today. Not only can you register for the above tried-and-true must-haves, but you'll have access to the rest of the marketplace's huge assortment of goods—goods that "go way beyond housewares." Honestly, the company's site says it best: "You can register for anything on Amazon." With an Amazon wedding registry, you can also take advantage of fast shipping, easy returns (in case that indecisiveness led to some regrets—it happens) and other awesome perks.