Most Popular Wedding Ideas from Pinterest
by Samantha Roberts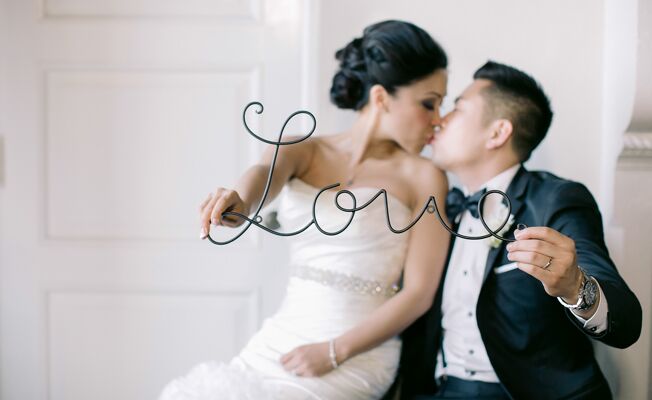 We're constantly pinning our favorite wedding details and sharing the most inspirational to our boards (follow us if you don't already!). From real wedding photos to the latest bridal fashions, wedding cakes, reception decor and more — get inspired by the most popular pins from the past month. If you like an idea, re-pin it or share your favorite detail with us in the comments below.
This Whimsical Hawaiian Wedding Reception Decor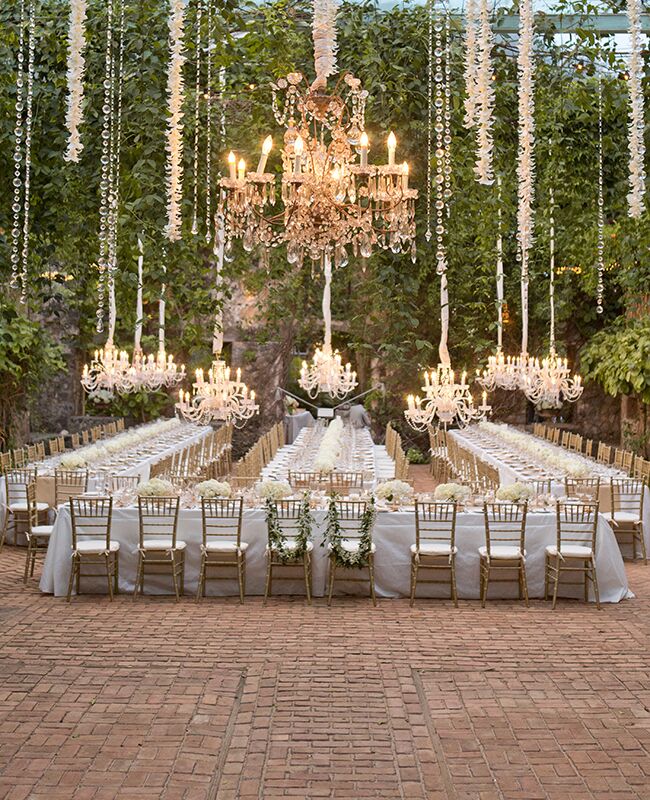 From the album: An Elegant Island Wedding in Maui, HI
This Superhero-Inspired Groom Photo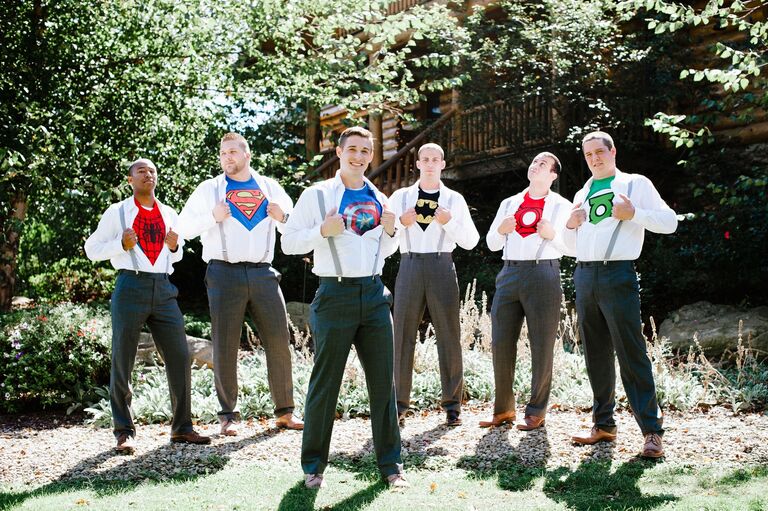 From the album: A Darlington Lake Wedding in Mahwah, NJ
This Colorful, Mexican-Inspired Wedding Cake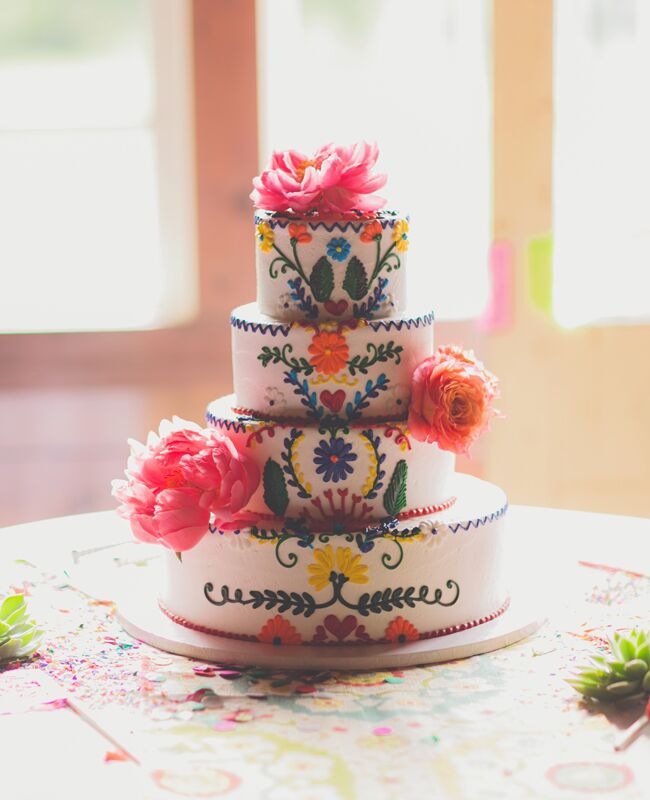 Photo: nbarrett photography
From the album: A Mexican Fiesta Inspired Wedding In Arlington, TX
This Pretty Updo With Baby's Breath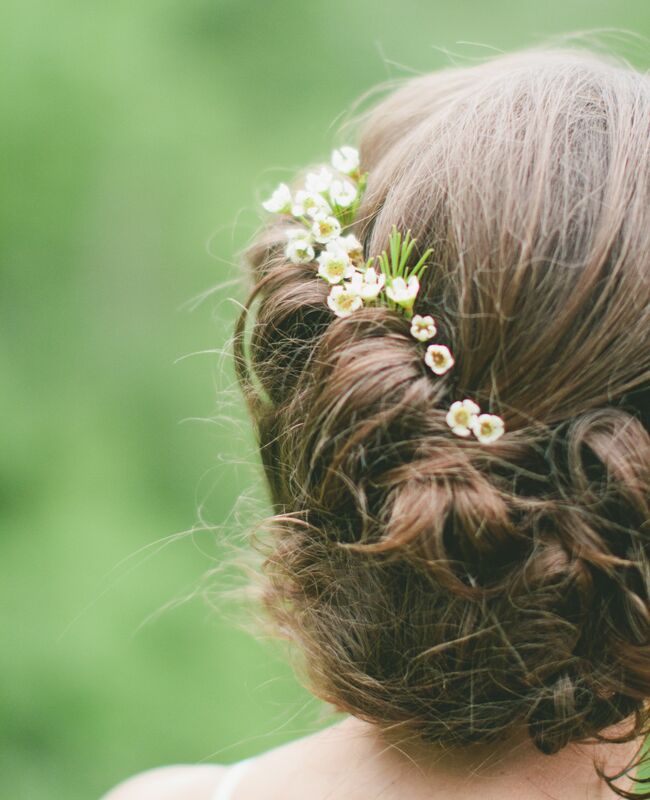 Photo: Carly Short Photography
From the album: A Canyon Ranch Run Wedding in Pleasant Hill. OH
This Outdoor Reception Under Market Lights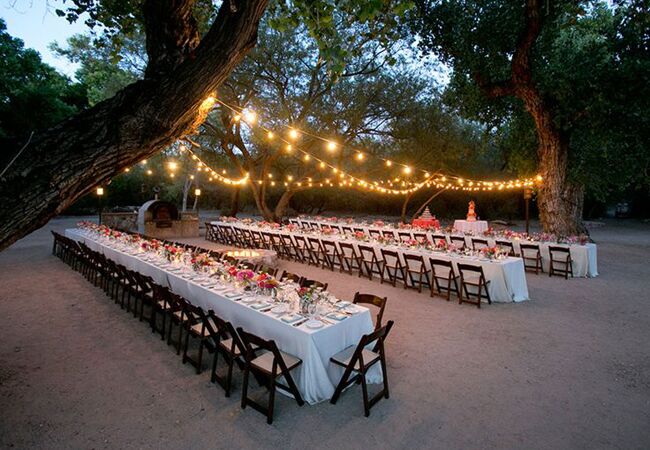 From the album: A Romantic Desert Wedding in Tucson, AZ
These Customized Shoe Soles
From the album: A Rustic Wedding with Modern Approach in Brooklyn, NY
This Awesome First Kiss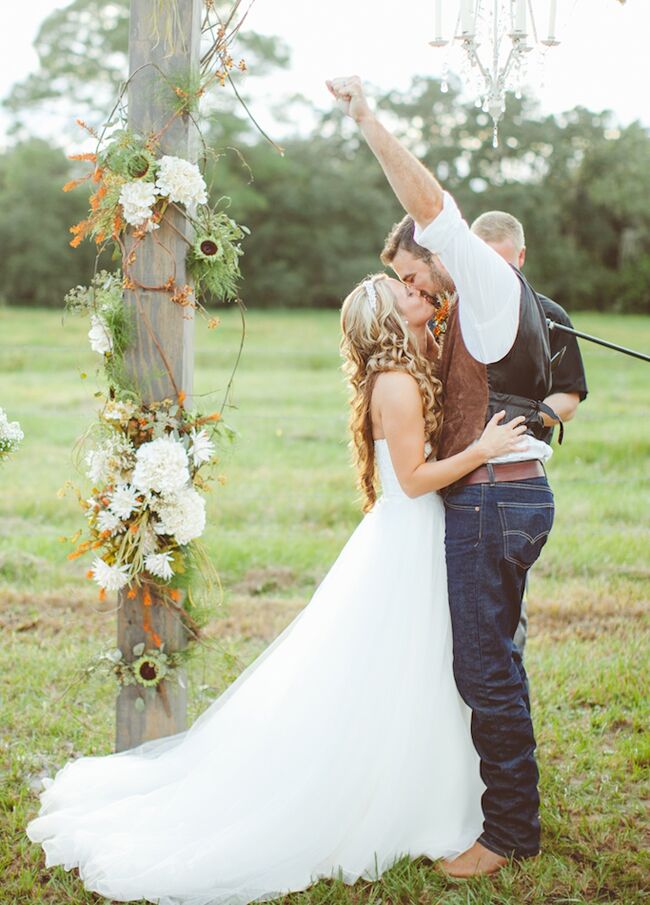 From the album: A Rustic Outdoor Wedding in Punta Gorda, FL
This Adorable Bride & Groom Portrait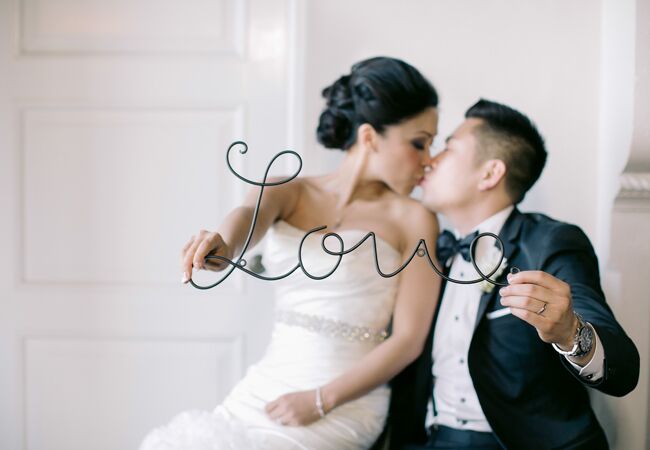 Photo: Kevin Le Vu Photography
From the album: A Classic Ballroom Wedding in Los Angeles, CA
This Wintry Wedding Cake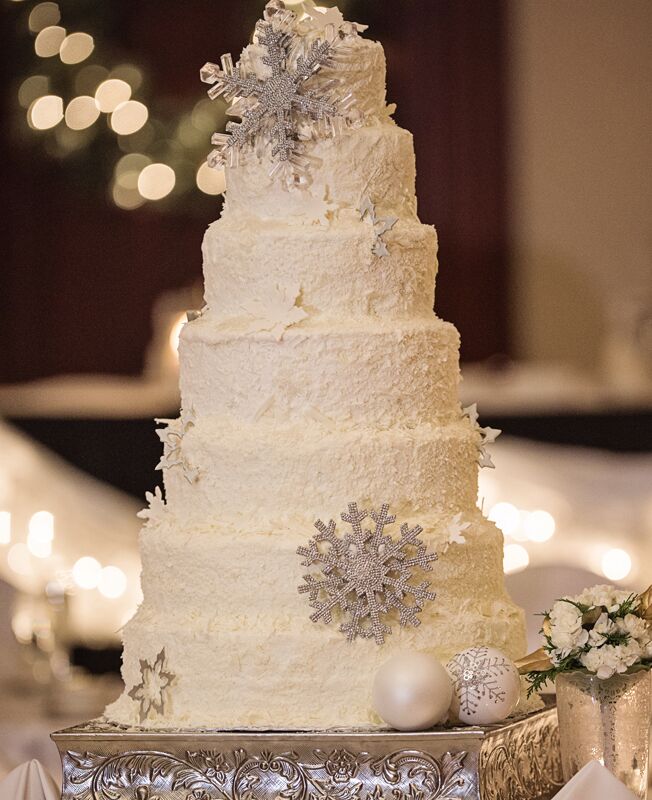 From the album: A Winter Wonderland Wedding in Pittsburgh, PA
This Bride And Her Bridesmaids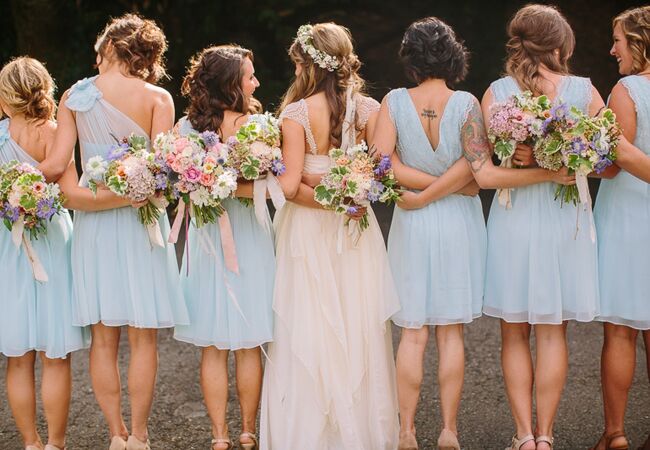 Photo: Danielle Capito Photography
From the album: A Boho, Rustic Wedding in Oakland, CA
Want more? Of course you do!
> 17 of the prettiest wedding Instagrams from 2013
> New wedding color combinations for 2014 (You're going to ADORE these!)