21 Under $30 Bridesmaid Gifts Your Friends Will Love
Say "thank you" the right way.
by Sophie Ross
Your bridesmaids have been there for you every step of the wedding planning journey (and will always tell you if you have spinach in your teeth at your reception)—so of course, it's necessary to give them gifts that make them feel loved.
But that doesn't mean you have to spend an arm and a leg to properly thank them—there are tons of personalizable and thoughtful gifts that only look expensive, like these ones that are all $30 or less. Shop them below.
1. Yes, your bridesmaids will look so cute with these matching clutches on your wedding day.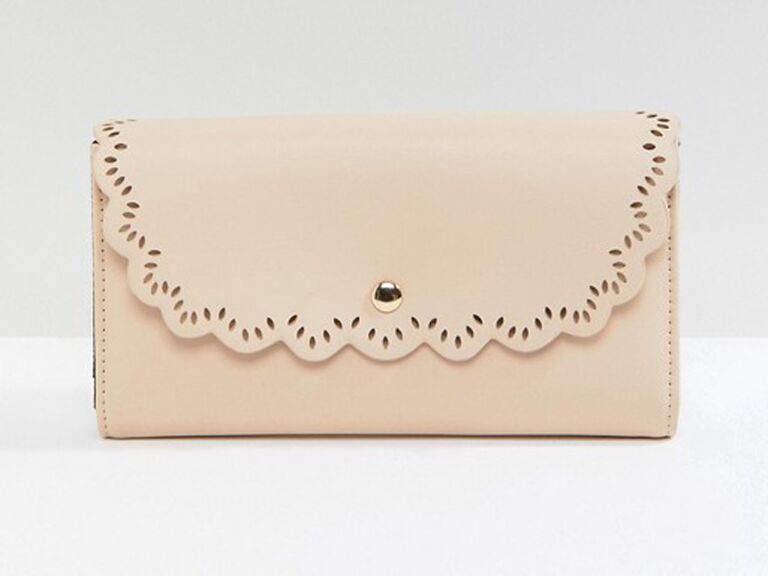 Asos scallop edge envelope purse, $13, Asos.com
2. Okay, so maybe you can't afford to send all your bridesmaids on vacations, but at least you can help them get some cute outfits for future ones.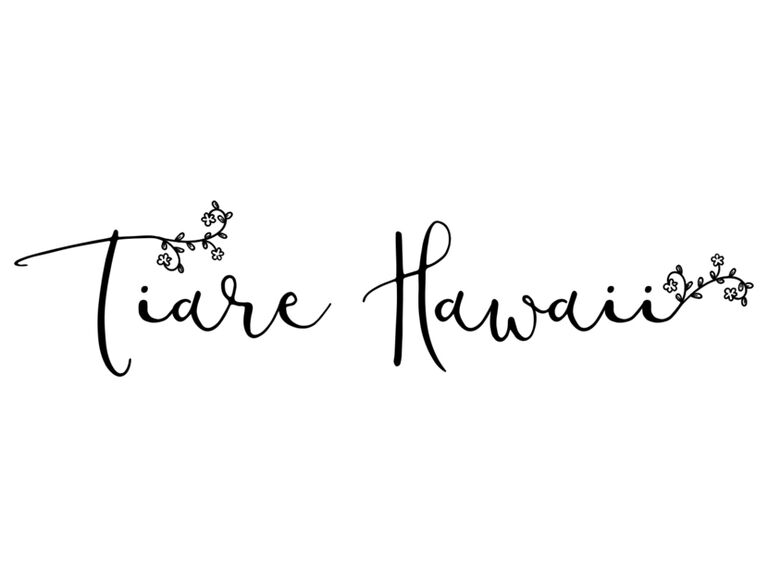 Tiare Hawaii gift card, $25, TiareHawaii.com
3. If your friends happen to have sweet teeth, they'll love these "bento boxes."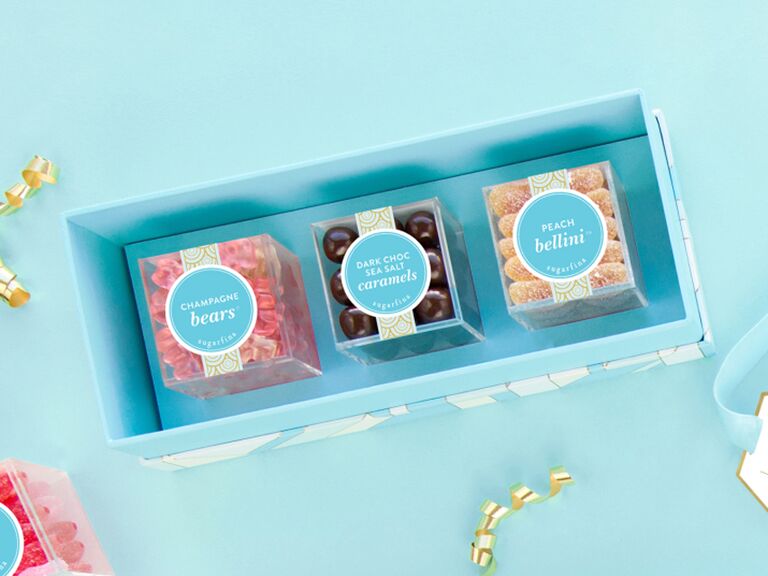 Sugarfina Faves 3-piece candy bento box, $26, SurLaTable.com
4. Help them relax and recover from your bridezilla demands (just kidding) with a nice, luxurious bubble bath.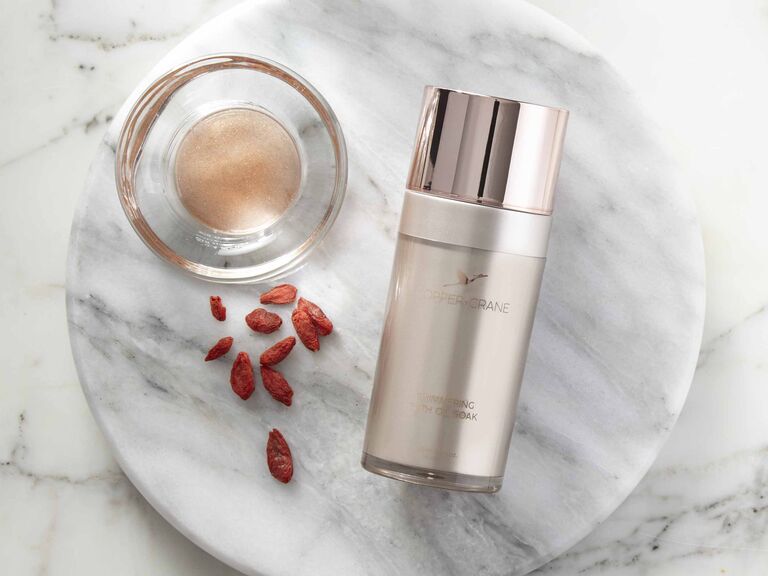 Copper & Crane shimmering bath oil soak, $20, CopperAndCrane.com
5. These skincare essentials are totally organic, and suitable for every skin type.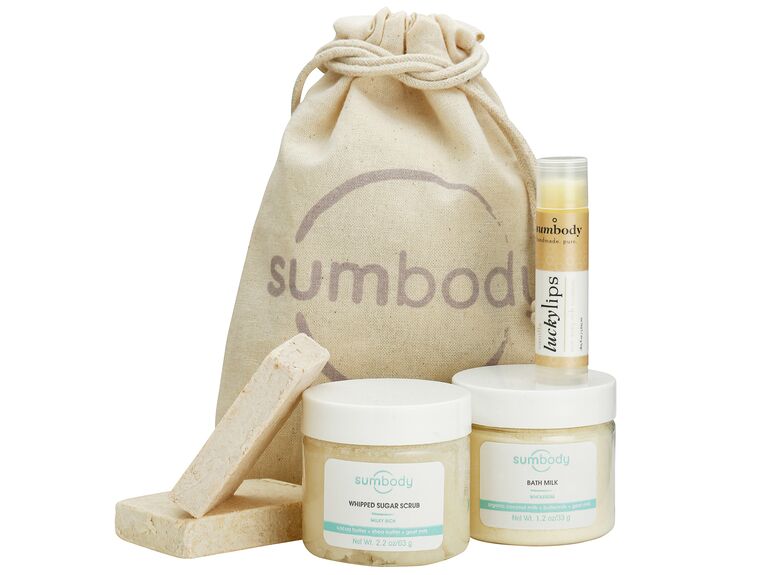 Sumbody Skincare Get Sum bath & body assortment in sunkissed vanilla, $30, Sumbody.com
6. Personalize your gifts with zodiac-inspired jewelry.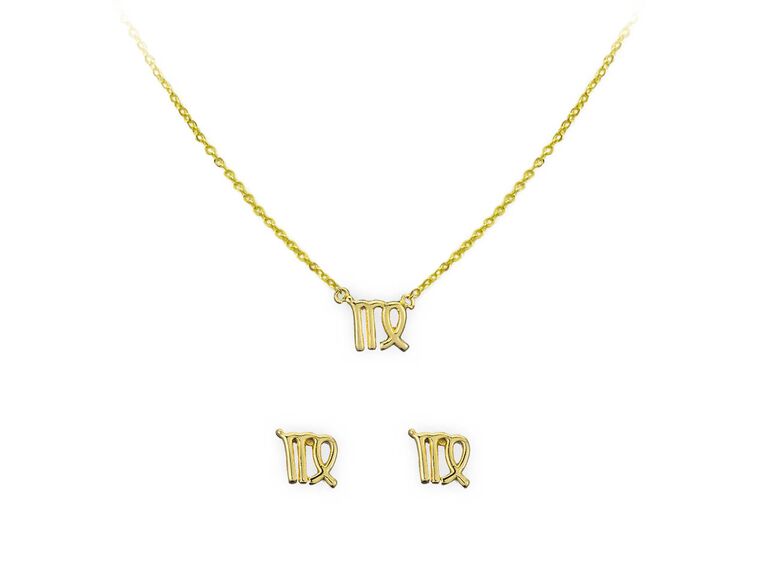 Kitsch Virgo necklace and earring set, $29, MyKitsch.com
7. Chocolate lovers will go crazy for these adorable cherry cordials.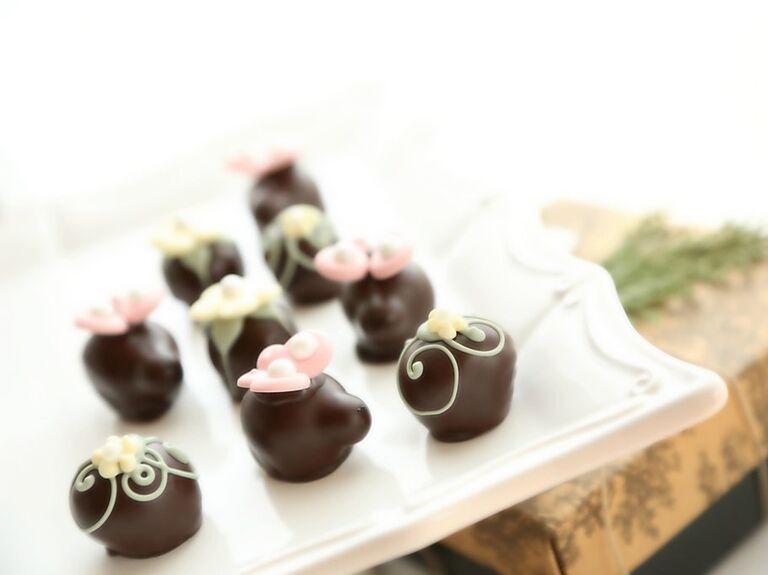 The Cordial Cherry butterflies and yellow daisies cordial cherries gift, $30, TheCordialCherry.com
8. Of course, a good bottle of prosecco is perfect for every occasion.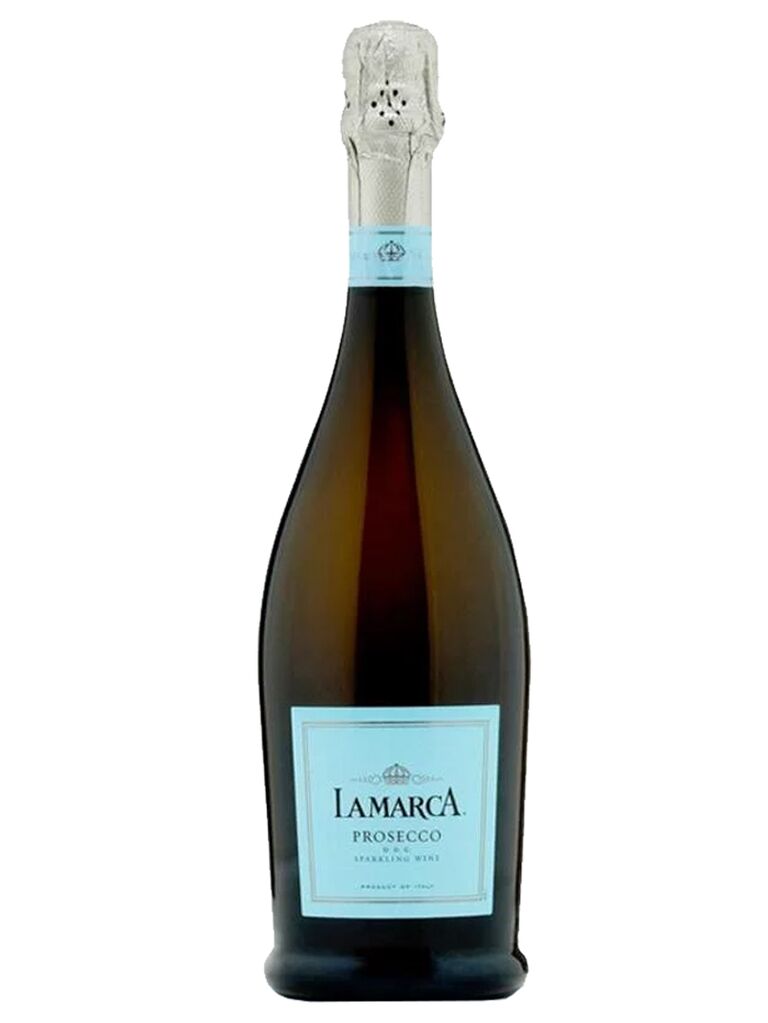 La Marca prosecco, $29, MinibarDelivery.com
9. Soy candles are a huge trend right now (they last longer and release less carcinogens)—and this brand has an amazing-smelling scent for everyone.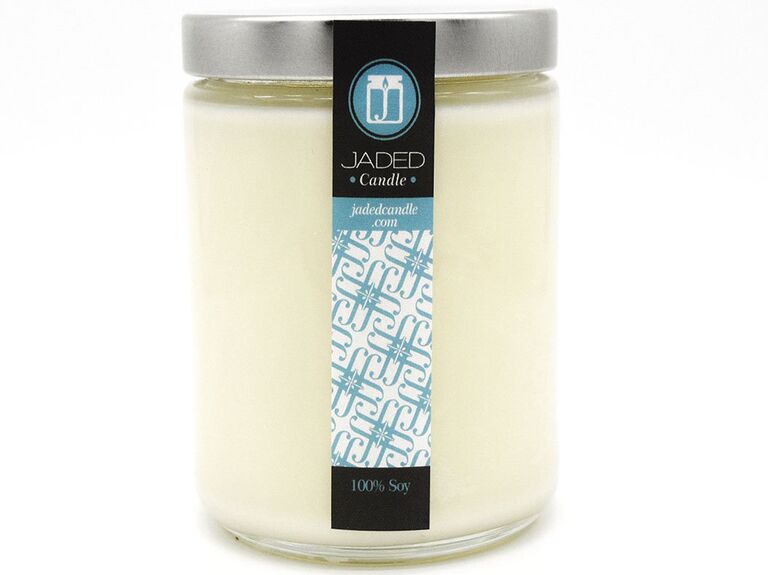 Jaded Candle 8 oz. Hydrangea candle, $20, JadedCandle.com
10. Give your girls the gift of sampling skincare products with a cute and convenient trial kit.
Glow Studio hydrated glow trial kit, $25, GlowRecipe.com
11. Gift these before your wedding so your bridesmaids can sport matching studs.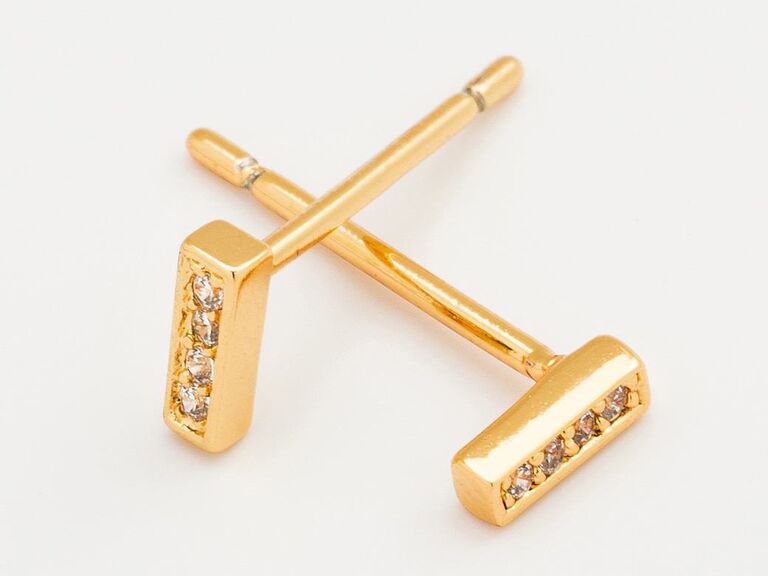 Gorjana Mave shimmer mini studs, $30, Gorjana.com
12. Scrunchies are making a major comeback—your friends will love these luxe velvet ones.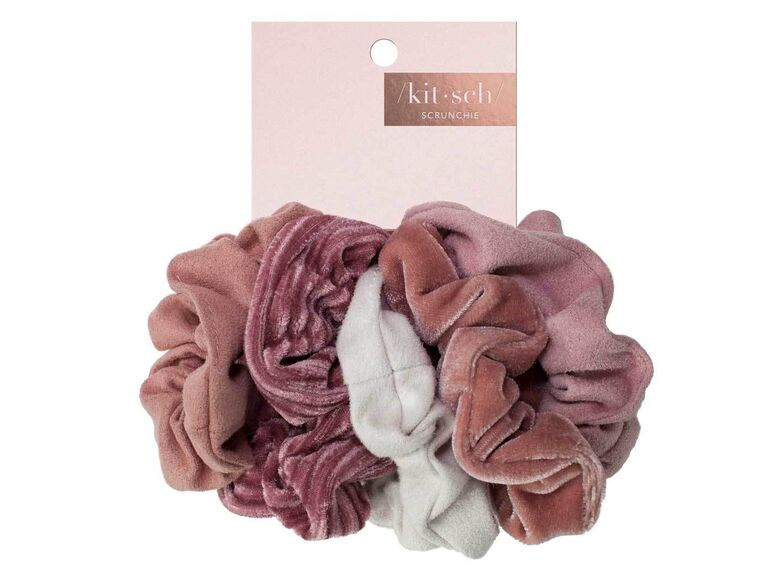 Kitsch velvet scrunchies, $12, MyKitsch.com
13. Once you start sleeping with a cozy eye mask, you'll never go back.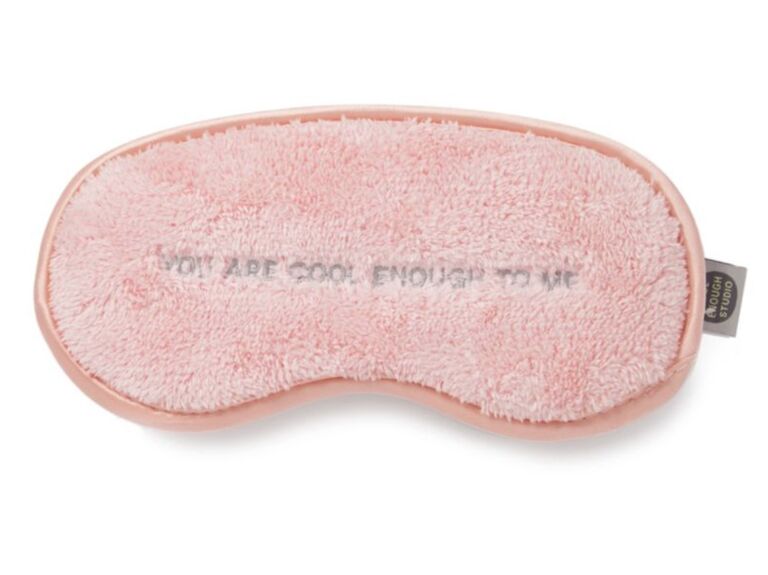 Glow Recipe You Are Cool To Me sleeping mask, $25, SaksFifthAvenue.com
14. A chic makeup bag with stitched-on initials? You can't go wrong with this gift.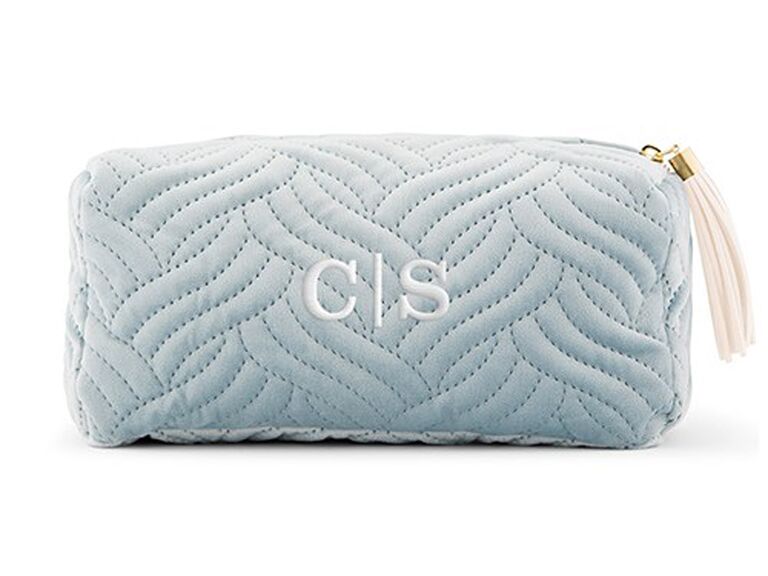 The Knot Shop personalized velvet quilted makeup bag, $10, WeddingShop.TheKnot.com
15. Sometimes, you know your friends will just want to take some shots once this wedding is over (out of stylish glasses, obviously).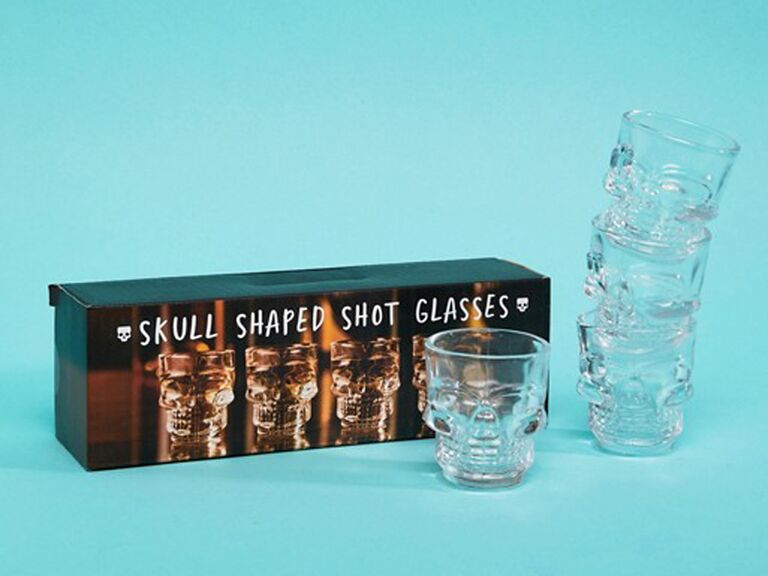 Thumbs Up skull shot glasses, $16, ASOS.com
16. If you're having a destination wedding, get your girls excited with some tropical-themed, deliciously scented body lotion.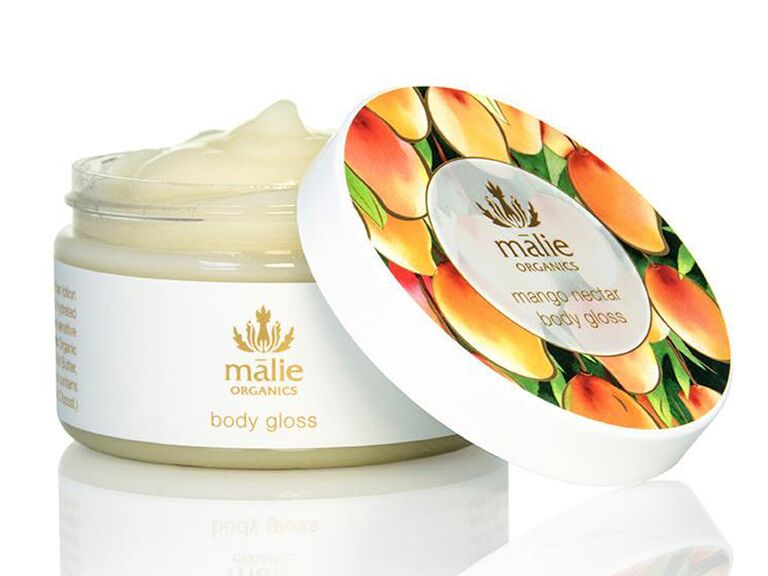 Malie mango nectar body gloss, $25, Malie.com
17. Encourage your hard-working, badass bridesmaids to practice some self-care—they deserve it.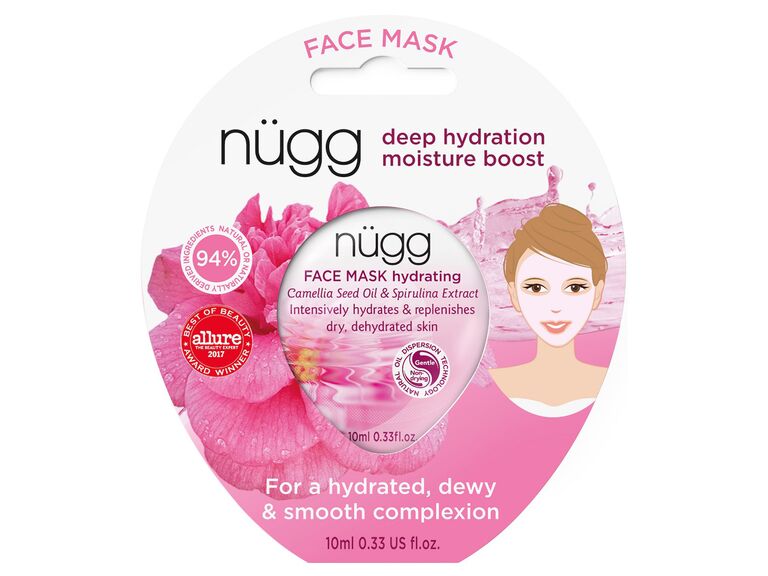 Nügg hydrating face mask, $4, Target.com
18. Silky, personalized PJs that they can wear during the getting-ready photos too? Yes, please.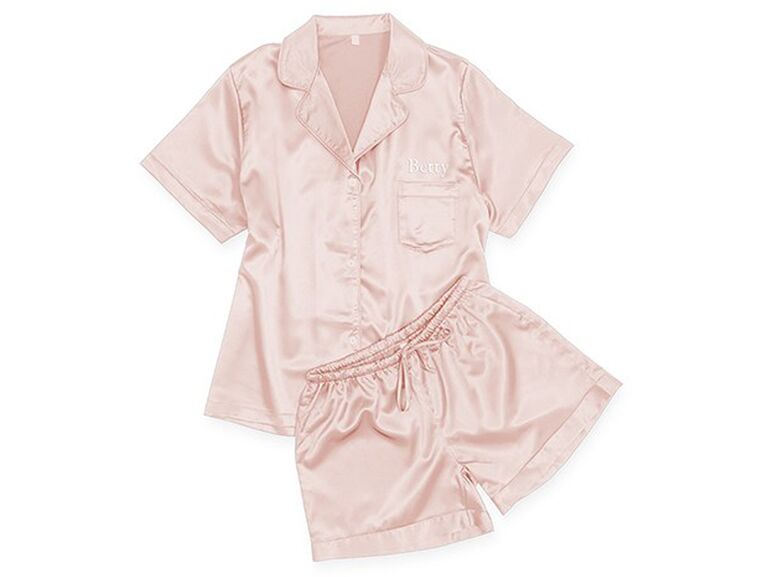 The Knot Shop personalized satin pajama sleepwear set, $22, WeddingShop.TheKnot.com
19. Stylish sunnies are always a good idea, but if you're having an outdoor wedding, matching ones are the perfect bridesmaid gifts for the group.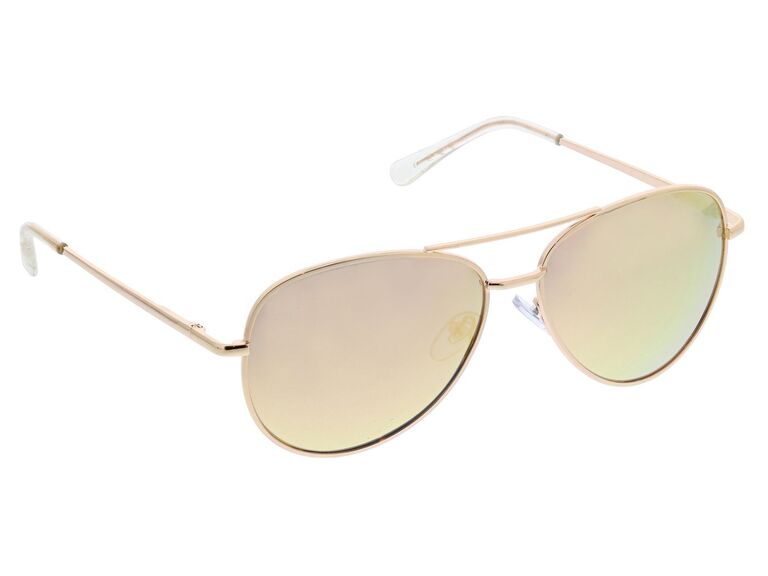 Peepers Heat Wave polarized sunglasses, $24, Peepers.com
20. These sheet masks work wonders on all skin types (even sensitive)—so every one of your girls can wake up glowy on the morning of your wedding.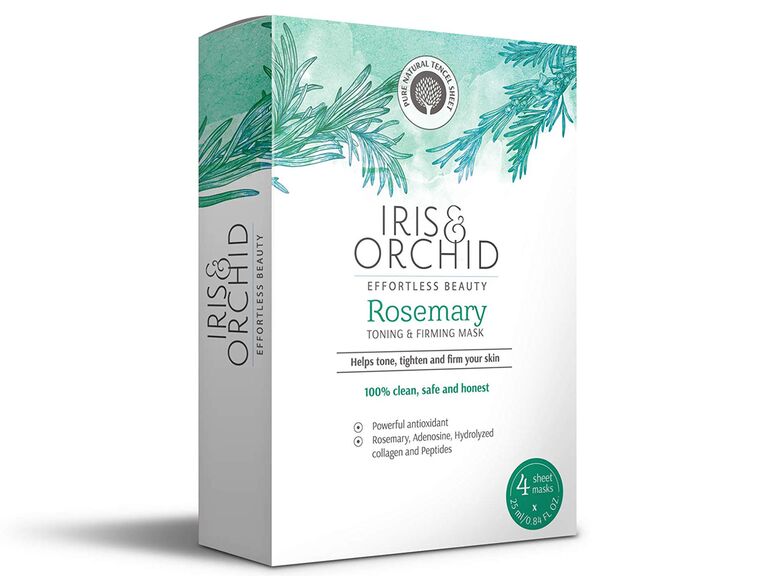 Iris & Orchid firming facial sheet mask, $10, Amazon.com
21. Whether worn on your wrist or wrapped around a braid or ponytail, a silk bow scrunchie like this one will be a hit.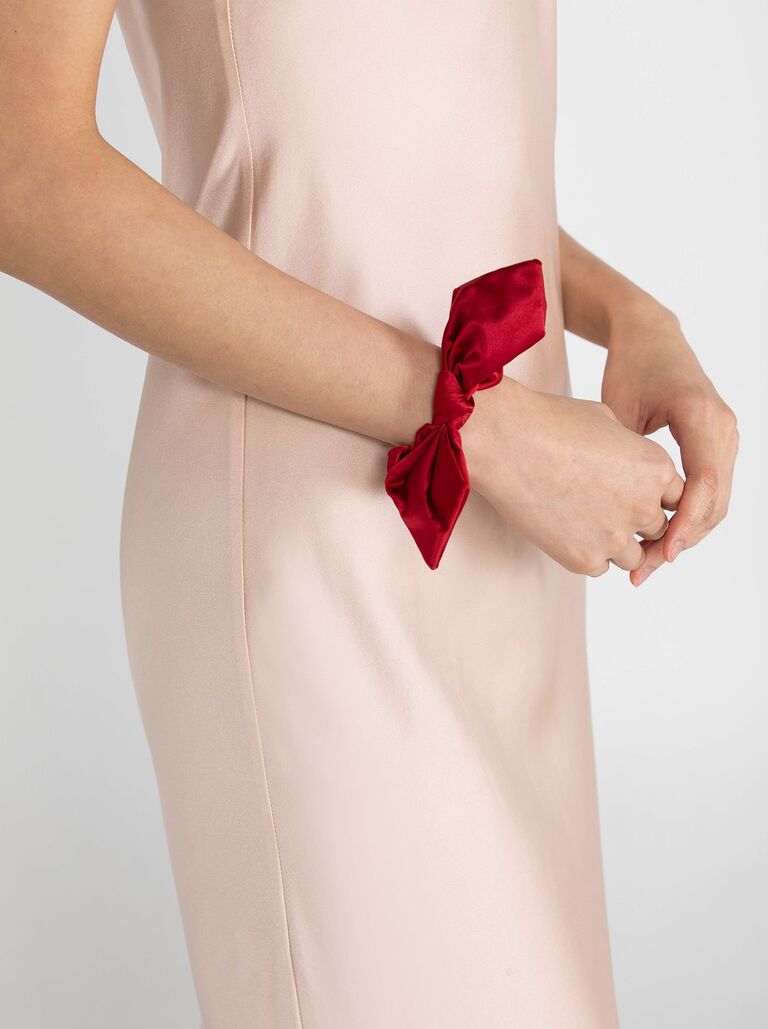 Maggie Wu Forever silk scrunchie, $28, MaggieWuStudio.com