See PatBO Wedding Dresses From Bridal Fashion Week
Here's the designer's latest collection to hit the bridal runways.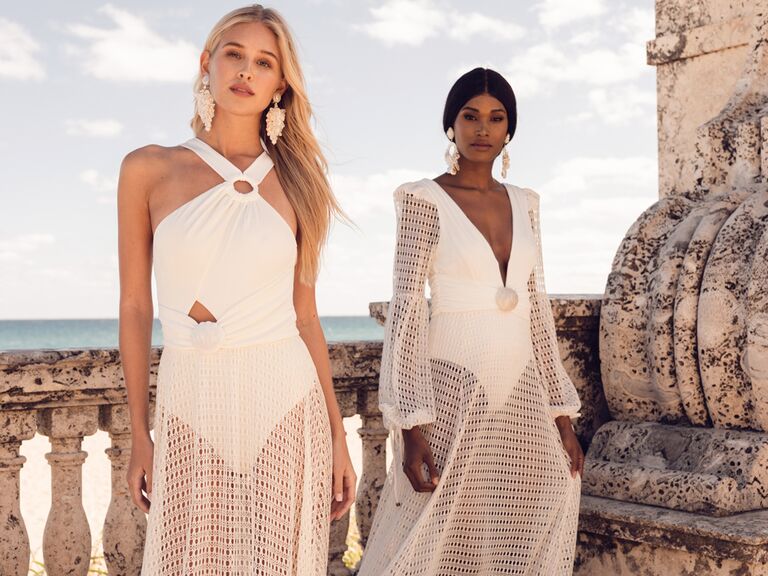 @lisarichov
See every PatBO wedding dress from the Spring 2022 collection below.
PatBO's Spring 2022 Wedding Dresses
@lisarichov
Style VEL18847US; netted mesh skirt attached to a Lycra bodysuit with plunge halter neckline.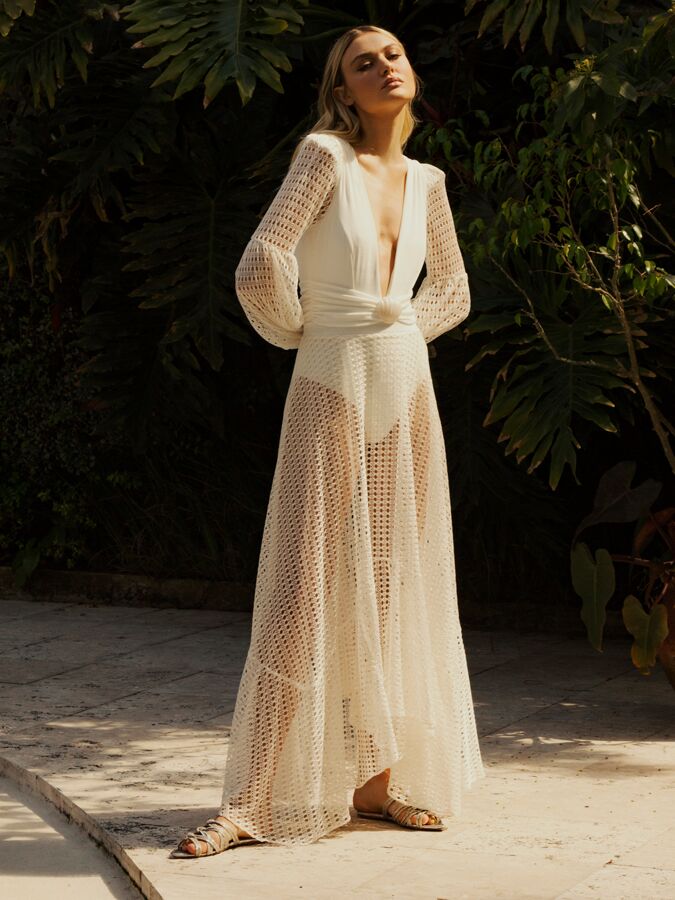 Style VEL18842US; Lycra bodysuit with flowy skirt, seashell-shaped hardware and long billowing sleeves.
Style VEL18841US; Lycra bodysuit with attached mesh flowy skirt and asymmetrical neckline.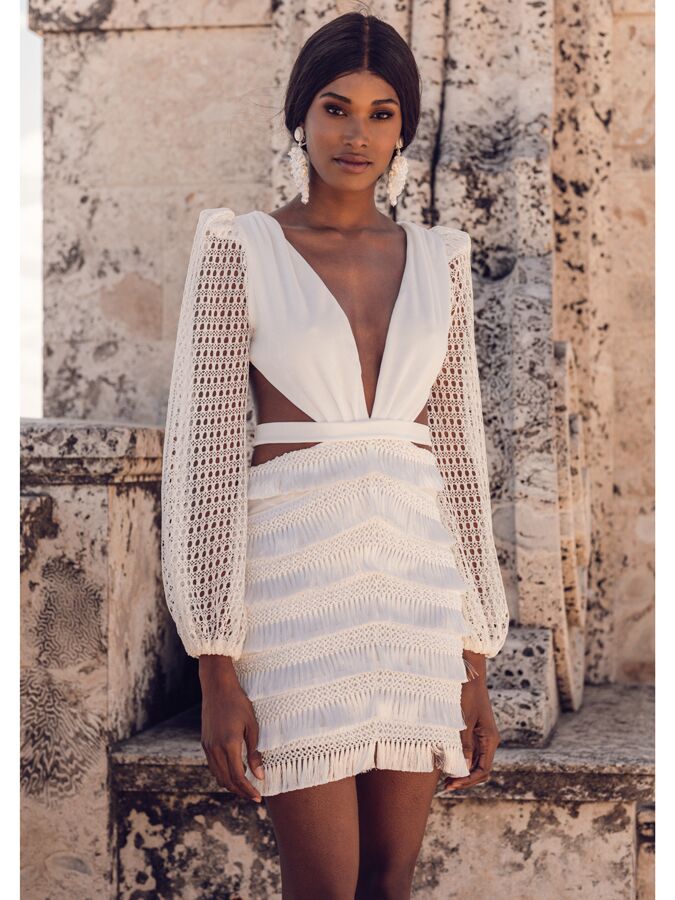 Style VEC18844US; fringe mini dress with long sleeves, cutouts and V-neck.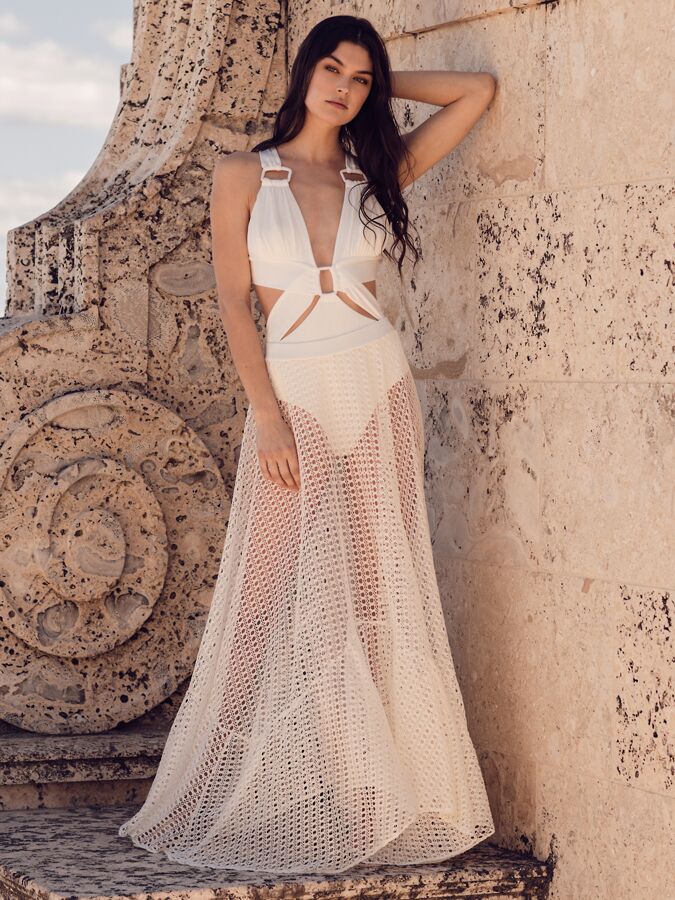 Styles SAL18843US and BOB18845US; netted beach skirt with cut-out one piece swimsuit.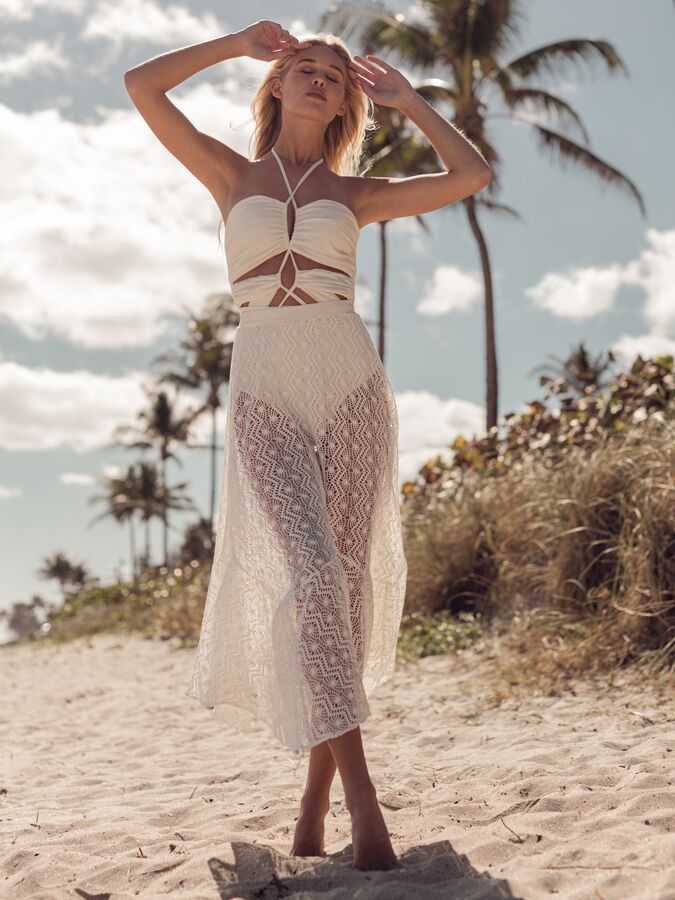 Styles SAL18705US and BOB18706US; crochet maxi-length beach skirt and lace-up halter swimsuit.