Everything You Need to Know About Getting Married in Pennsylvania
Look to The Knot for local details about getting married in Pennsylvania, from choosing your wedding venue to getting your marriage license.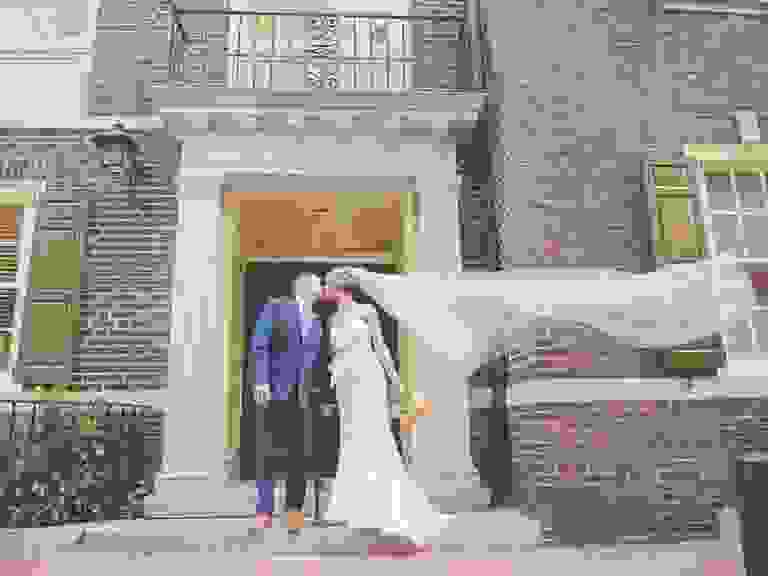 Maria Mack Photography

Ultimate Guide to Getting Married in Pennsylvania
Lake Erie, Lancaster County, the Steelers, the Liberty Bell—the one tie that links all of these together is the great state of Pennsylvania. Pennsylvania is rich with diversity within its cities, culture and landscape. The sixth most populous state, Pennsylvania has a host of wedding venues that are as varied as its residents, with locations ranging from elegant hotels to industrial brewhouses and rustic barns. If you're getting married in the Keystone State, take advantage of the many Pennsylvania wedding venues offered to find the right one for you.
If you were born and raised in PA or are planning to move there, pay attention to these few things when you're throwing your Pennsylvania wedding to ensure your day goes off without a hitch. And, perhaps more than most other states, your location within Pennsylvania plays a big role in the trends and traditions you can expect with your nuptials. Our comprehensive guide will help you through the process, from finding the ideal wedding location to planning your budget and securing your Pennsylvania marriage license. Follow your wedding checklist to make sure everything is done on time.
Top Wedding Trends in Pennsylvania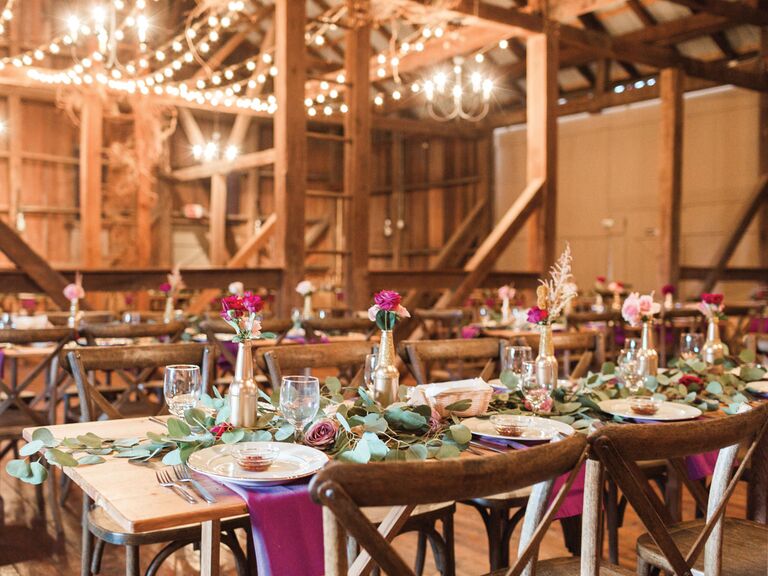 Couples in the Keystone State use the diversity of Pennsylvania's wedding venues to design a wedding that appeals directly to their tastes. Overall, the type of wedding Pennsylvania couples prefer varies depending on which part of the state they choose to tie the knot. The Knot 2015 Real Wedding Survey reveals that Philadelphia residents overwhelmingly opt for a semiformal or black tie affair, with 92 percent choosing this type of wedding. In contrast, only 76 percent of central Pennsylvania couples go this route, with 22 throwing a casual soiree.
Just as the style of wedding varies, so do the traditions. If you plan on getting married in Pittsburgh, and you aren't native to the area, you might be a little caught off guard when a well-meaning aunt or cousin tells you she's going to start baking cookies for your reception. Don't be! This is a time-honored tradition for Pittsburgh-area weddings. In fact, many people believe that the cookie table is an absolute must for any reception. Before the wedding day, family members and close friends bake a variety of cookies to put on display at the reception. These cookies are served in addition to the wedding cake and are a must-eat. If you're planning to include a cookie table, don't forget to provide take-home boxes for your guests as they leave.
Pennsylvania Marriage Rates and Wedding Costs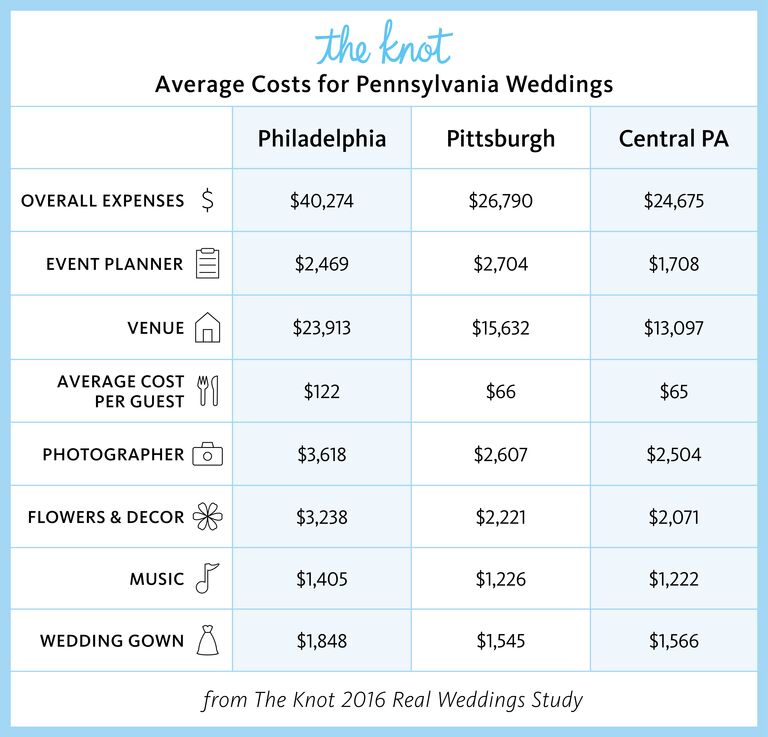 Before you can accurately make a budget, you need to have an estimate as to how much things are going to cost. The Knot 2015 Real Weddings Survey shows that costs vary widely depending on the location of your Pennsylvania marriage. After you have a good idea of what you're going to be paying, use The Knot Budgeter to help you stay on track without going over budget.
Pennsylvania Marriage Stats
Overall, fewer Pennsylvanians are saying "I do," with 5.8 out of every 1,000 people getting married, compared with the national average of 6.8 out of 1,000. While the marriage rate falls below the national average, costs are another story, depending on where in Pennsylvania you live. While the average reception venue costs $11,667 in central Pennsylvania, folks in Philadelphia are paying almost twice as much, with averages falling at $21,022. Couples on a budget will find that choosing a wedding venue in the central part of the state is far less costly than one in the cities of Pittsburgh or Philly.
Budget Breakdown: Average Costs for Pennsylvania Weddings
It's clear that the cost for a Pennsylvania wedding depends on where you live, but it also helps to have a good idea of what you can expect to spend on individual vendors. Use the information above to help you plan a realistic budget and negotiate with vendors before signing any contracts.
Top Cities in Pennsylvania to Tie the Knot
While there are many places to have a wedding in Pennsylvania, the major cities and metropolitan areas are among the most popular. These cities often have the biggest variety of ceremony sites, outdoor venues, banquet halls, restaurants and other unique reception sites, offering some of the best wedding venues in Pennsylvania.
Make It Legal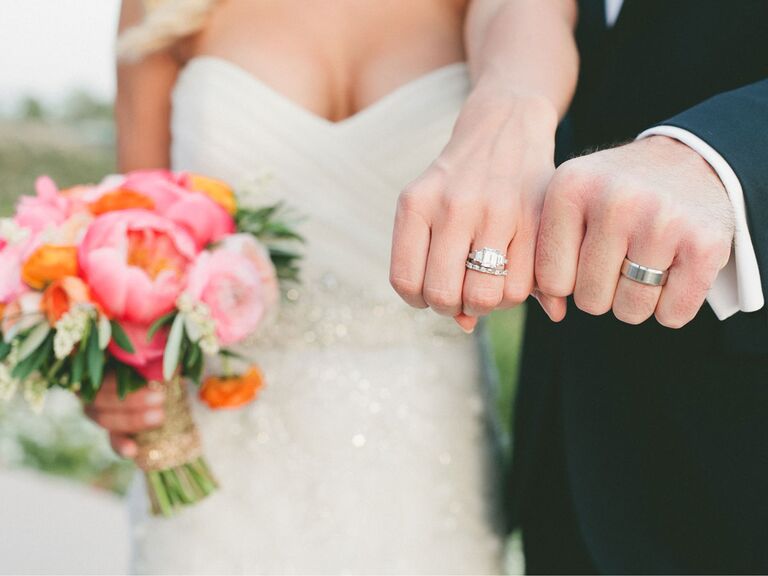 In between dress shopping and scoping out venues, there's paperwork that needs to be finished before your wedding day. Securing a Pennsylvania marriage license isn't a difficult task, and it may be one of the easiest things you check off your to-do list, but don't procrastinate, since it's really the one detail you don't want to forget.
The Basics of Getting a Pennsylvania Marriage License
Couples must go together to apply for a marriage license at their county's local Marriage License Bureau. Give yourself plenty of time and do this two to three weeks before you intend to get married. When applying, you need a photo ID; a fee is also charged, but this amount varies by county. After you fill out the Application for a Marriage License, there's a three-day waiting period before the license itself is issued.
After the waiting period, the marriage license can be mailed directly to the applicants, at no additional cost. Alternatively, you can pick it up in person at the Marriage License Bureau. The license is valid for 60 days after issue.
Permits and Other Important Legal Requirements
Want to get married in one of Pennsylvania's beautiful state parks? You can, but in order to do so you must receive pre-approval from the park office. Many of the Pennsylvania state parks have facilities that are available for a wedding, but certain restrictions may apply, especially if you plan to bring in outside vendors.
Additionally, permits vary within towns and cities for some public facilities. For instance, if you want to have your ceremony in Pittsburgh's Grand Avenue Overlooks, you need to secure special permitting from the Department of Public Works beforehand. Before signing a contract with any wedding venue, check to see if there are any special requirements or ordinances you need to know, especially in regards to noise, alcohol or guest parking.
How to Change Your Name in Pennsylvania
Once your wedding is over you might think your work is done, but that isn't entirely true if you plan on changing your name. While it's another thing to add to your to-do list, the process is painless if you use HitchSwitch, a name changing service. But if you want to do things on your own, read through our guide to changing your name first. Once you have your certified marriage certificate, you can start the process of getting your name changed with the Social Security Administration and the Department of Motor Vehicles.
It's All About Timing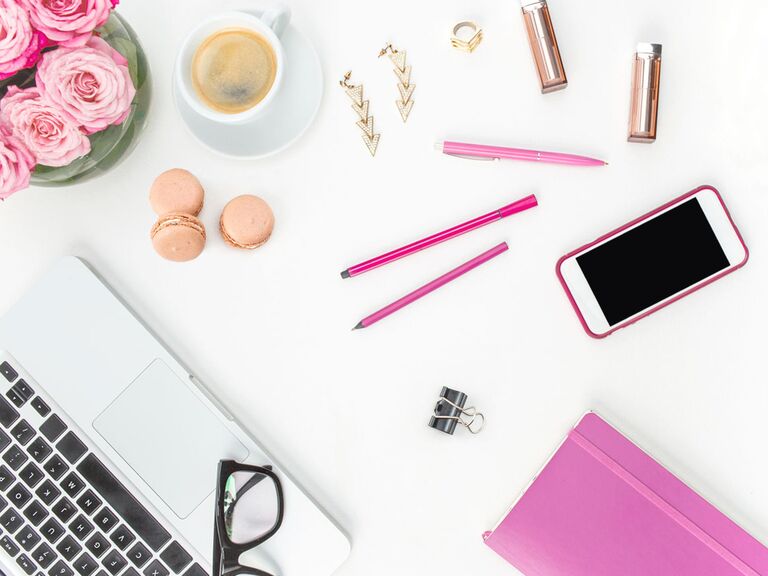 While summer used to be prime wedding season, there's been a shift nationwide as more couples choose the fall months of September to November for their wedding date. Pennsylvania follows this trend, with 40 to 43 percent of couples throughout the state opting for autumn weddings in 2015. Spring and winter still trail far behind with only 7 percent of Philly couples choosing a winter wedding. While it might be unseasonable, couples looking at a highly rated Pennsylvania wedding venue may opt for a December to May wedding for a reduced cost or more availability.
The Four Seasons in Pennsylvania
Summer is typically hot in Pennsylvania, with average Pittsburgh highs ranging from 81 to 83 degrees, and Philadelphia seeing summer highs averaging 81 to 87 degrees. It's the added high humidity that may have many couples opting for fall weddings instead, where temperatures in the Philly area average in the 60s and 70s. If you choose a winter wedding, plan accordingly, especially if you're picking a northwest Pennsylvania wedding location where there's likely to be lake-effect snow. In fact, some places near Lake Erie receive more than 100 inches annually.
Pennsylvania Wedding Dates to Avoid
Holiday weekends are among some of the most expensive to get married, and they also might require a little more effort on the part of your guests due to heavier numbers of people traveling (but that doesn't mean you should avoid a wedding on one of these dates if that's when you really want to have it). See our guide for 2017 to 2018 to find out exactly when these dates are.
While Pennsylvania wedding venues offer scenic views, historic elements and a relaxing feel, guests might not be as comfortable as you hope if you inadvertently plan your wedding the same time as a major event. To ensure your guests can revel easily and find affordable accommodations, you may want to consider avoiding these popular events:
Mummer's Parade, Philadelphia (January 1)
Pennsylvania Farm Show, Harrisburg (early to mid-January)
St. Patrick's Day Parade, Philadelphia (mid-March)
Philly Beer Week (early June)
Kutztown Folk Festival, Kutztown (late June - early July)
Three Rivers Regatta, Pittsburgh (late June - early July)
Square Applefest, Franklin (early October)
Great Guest Experiences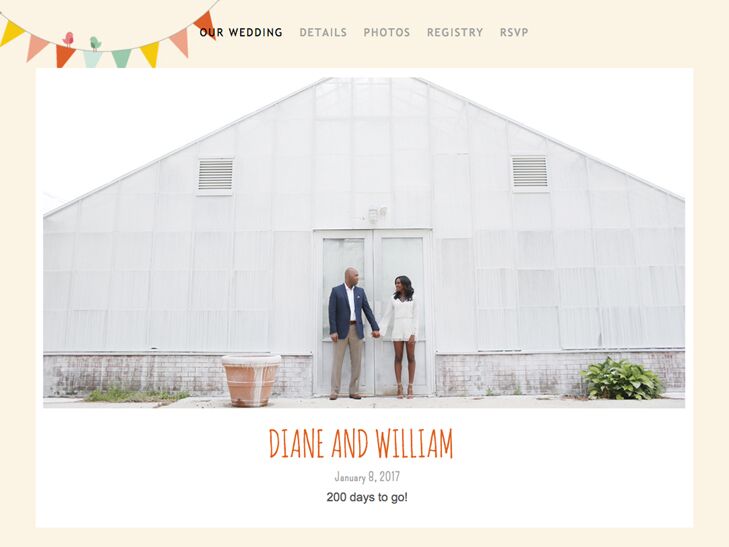 Once you've got yourself squared away with a Pennsylvania wedding venue, it's time to start thinking about your guests. Compiling information that includes local airports, places to stay, where to eat and what to see will be much appreciated by those traveling from outside the area. Once you make your own wedding website, you can put all of your travel information online, making it easy for guests to access at any time.
Pennsylvania Travel Info
Pennsylvania is a large state, but travelers should have no problems flying in with a choice of six international airports and several smaller airports scattered throughout. Those attending a wedding in the southern portion of the state may also find it more convenient to fly into Baltimore. If you're having a wedding in the northern part of the state, especially close to Lake Erie, prepare your guests for a little driving. Some spots are several hours away from the closest major airport, but the state has a vast interstate system, including I-70, I-76, I-78, I-79, I-80, I-81, I-99 and others, which all make for easy travel.
Around Town: What to Do and See in Pennsylvania
Pennsylvania is a state with a wide variety of things to see and do, whether you want to check out the bustling streets of Philadelphia or relax on a Poconos getaway. With 121 state parks, three major cities and a rich history, there's no shortage of ways to keep your wedding guests entertained. Here are some of the state's most popular attractions:
Hershey Park, Hershey
Philadelphia Museum of Art
Eastern State Penitentiary, Philadelphia
Independence National Historical Park, Philadelphia
Gettysburg National Military Park Gettysburg
Valley Forge National Historical Park, King of Prussia
Phipps Conservatory and Botanical Gardens, Pittsburgh
Go Local: Food and Favors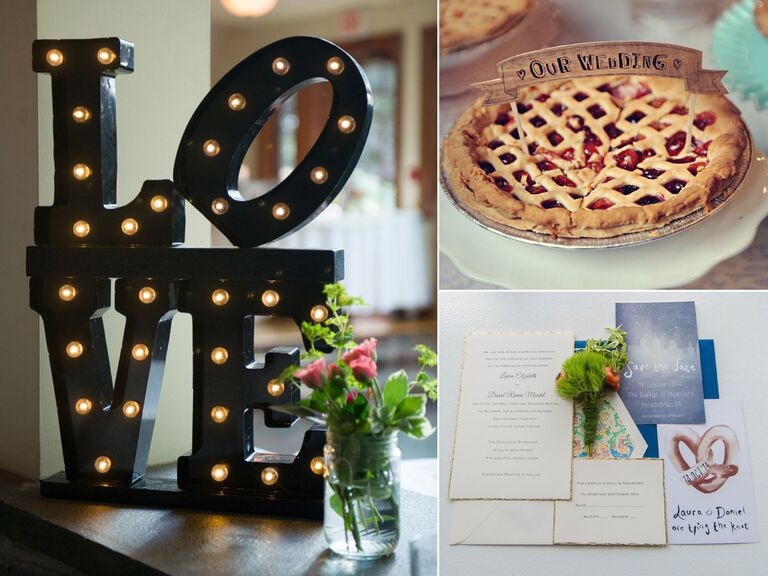 There's no better way to keep guests comfortable than to make sure they're well fed. Most people love to try local foods when they travel, and Pennsylvania offers plenty of options. Once your wedding is over, send guests on their way with wedding favors or memorabilia that help them remember the wonderful time they had.
Unique Regional Foods for Your Wedding
Philly is famous for its cheesesteaks, so incorporating this classic sandwich into your Pennsylvania wedding in some way is a must. If you don't want to offer it to guests at your actual reception, serve it as a special lunch for out-of-towners, or bring them to both Pat's King of Steaks and Geno's Steaks and let them decide which one is best.
Hosting a wedding in central Pennsylvania? Consider adding potpie to your menu. This hearty dish is known as a traditional Pennsylvania Dutch specialty. After the main course, add the sweet shoofly pie to your dessert menu, another PA delicacy.
Finally, let's not forget the southwest corner of the state. For Pittsburgh area weddings, a pit-stop at Primanti Brothers is a favorite for many visitors. Pierogies are also extremely popular in this area, as well as throughout the state, so consider adding some of these Eastern European dumplings to your wedding menu for an authentic taste of Pennsylvania.
Pennsylvania-Inspired Take-Home Favors
Food isn't the only way to make your visitors fall in love with the Keystone State. Send your guests home with something to remember your day. Check out The Knot Shop for personalized wedding favors, and consider some of these Pennsylvania wedding favors or take-home gifts:
Show your Steeler pride by giving each of your guests a Terrible Towel. These keepsake items can be personalized with your wedding information and make a fun addition to Pittsburgh weddings.
Add some Pennsylvania snacks like Utz Pretzels or a six-pack of Yuengling beer into a welcome pack.
Send your guests on their way with a Pennsylvania-inspired ornament.
Pennsylvania City Guides
There are many beautiful places to say "I do" in PA, but Philadelphia, Pittsburgh and Allentown are the most popular. Read more about them below, and visit our vendor marketplace to find your team of pros.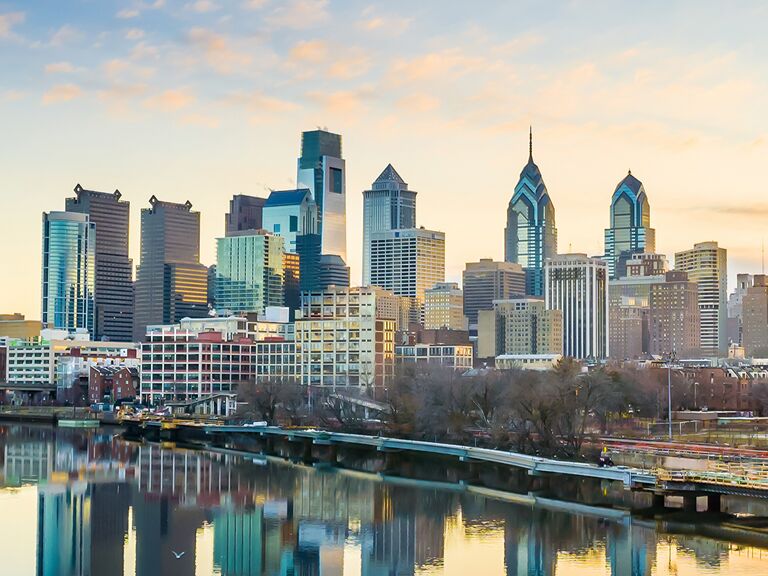 Philadelphia, Pennsylvania's largest city, has a rich history that many couples choose to incorporate into their wedding. Founded in 1682 and a major player in colonial America, Philly has plenty of sights and attractions that appeal to visitors, and picturesque wedding venues that attract couples. From Lemon Hill Mansion and Stotesbury Mansion to Bartram's Garden and Christ Church, to-be-weds can find historic venues for any type of wedding.
Outside of the ceremony and reception, your guests will have no shortage of activities to do and see. Top picks include the Independence Visitor Center, Liberty Bell Center, Carpenter's Hall and the Independence Seaport Museum. End the day at Penn's Landing on the Delaware River, where you can find a host of restaurants, parks and family-friendly attractions.
Check out the following vendors as you plan your Philadelphia wedding: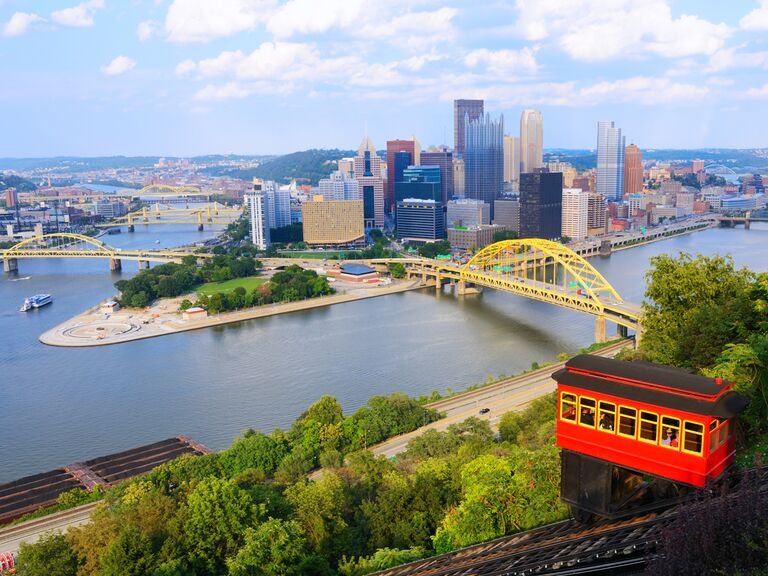 As the second biggest city in the state, Pittsburgh is miles apart from Philly, both figuratively and literally. Located on Pennsylvania's western border, Pittsburgh is a very popular wedding destination. Known as the Steel City, Pittsburgh boasts stunning architecture, three major rivers and 446 bridges, many of which offer beautiful views for couples looking to take wedding or engagement pictures. Visitors can tour the city by boat, trolley or even Segway, getting a unique chance to view the heart of Steel Valley.
If you plan to host a Pittsburgh wedding, know that sports are a very big deal in this Pennsylvania hub. You'll be hard-pressed to go far without spotting a Steeler flag in black and gold, and the city's NHL and MLB teams also have a firm following. Embrace the spirit and check to see if there are any home games your guests can catch while in town for your wedding.
Check out these vendors when planning your Pittsburgh wedding: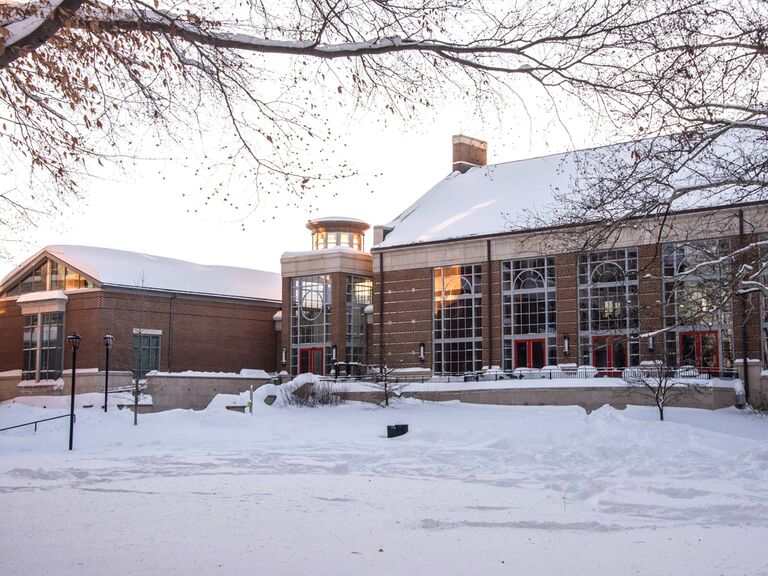 Pennsylvania's third most populated city, Allentown is quickly rising in popularity among those looking for wedding venues in the state. The heart of the Lehigh Valley, Allentown has a rich history with involvement in both the American Revolution and the Civil War, making it a top pick for anyone with history buffs in the family. Much of its architecture still reflects its past, with old homes and buildings making for a beautiful backdrop for weddings and photographs.
Allentown has many wedding venues to offer prospective couples, from the tranquil setting of the Iron Lakes Country Club to the chic, urban style of Allentown Brew Works and a variety of beautiful vineyards. The city has an award-winning parks system that boasts more acreage than any other American city its size, offering ample space for picturesque pictures or outdoor wedding ceremonies. Guests will love to visit Dorney Park & Wildwater Kingdom, the America on Wheels Museum and the famous Allentown Farmer's Market.
Plan your Allentown wedding using some of the following vendors:
Check out more Pennsylvania wedding inspiration here.

Don't forget to download The Knot Wedding Planner app—it's a must-have for on-the-go planning.
Download for iOS: Wedding Planner App by The Knot

Download for Android: The Knot Wedding Planner