7 Genius Reasons to Get Married On A Boat
by Niky Sampedro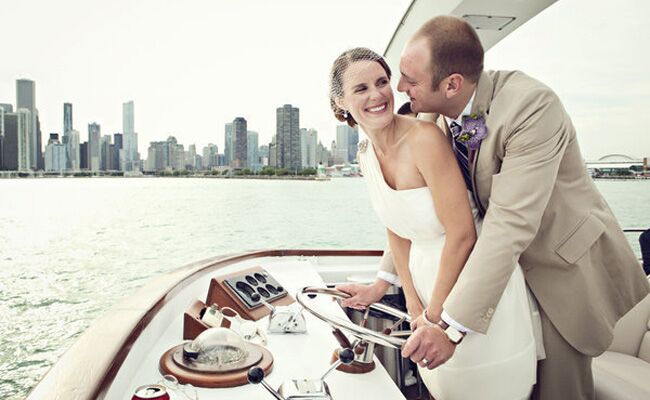 Rumor has it that Brad Pitt and Angelina Jolie might have a cruise ship wedding. Honestly, we're skeptical. That said, there are some serious benefits to getting married on the water. Here, the top 7…
1. You can seriously limit your guest list.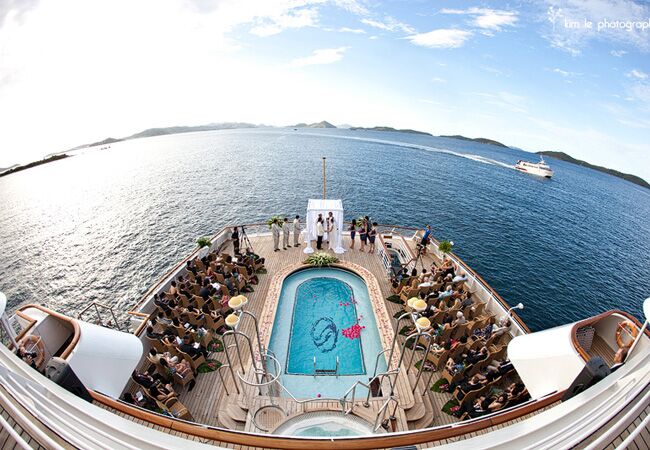 2. You and your guests get to take in the beautiful skyline.
3. Groomsmen look good in Sperry's.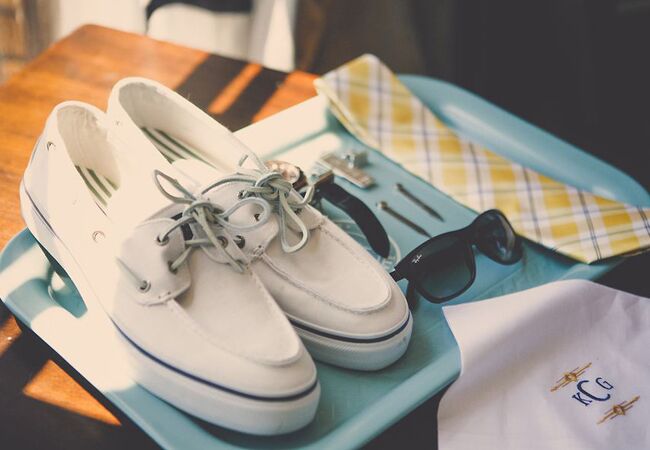 4. You can cross "Do the Titanic pose at the bow of a ship" off your bucket list.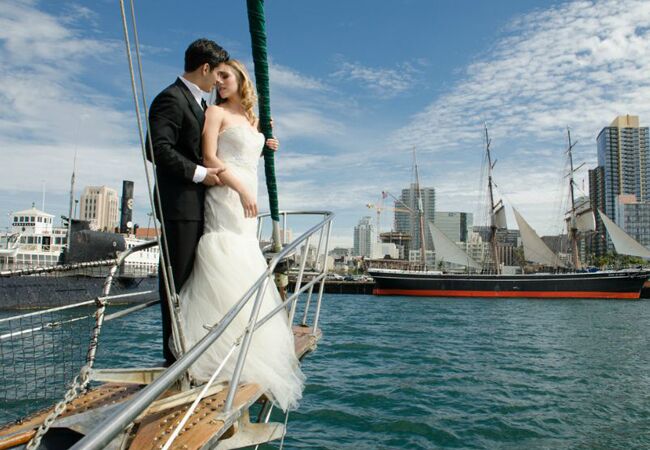 5. You don't have to worry about choosing a wedding theme because yours is nautical.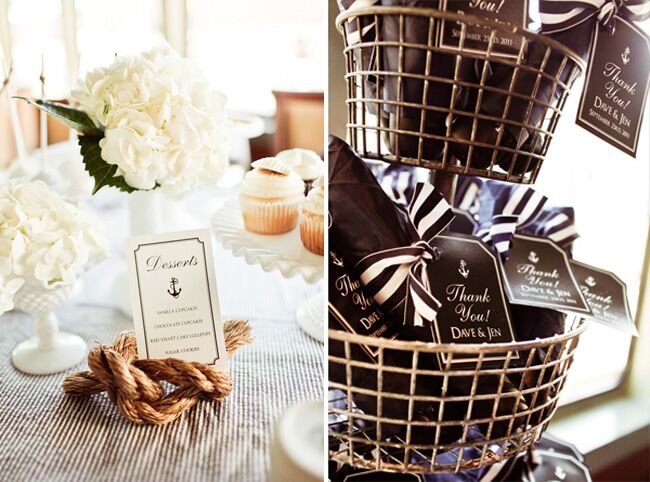 6. Changing into your bathing suit and jumping into the water is totally an option.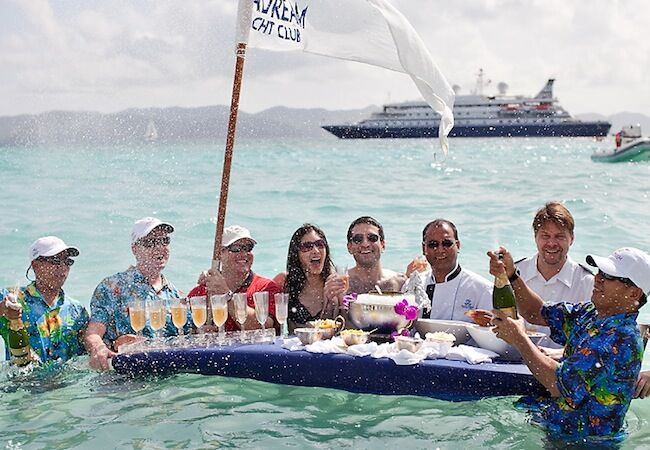 7. You could make an epic exit on a WaveRunner.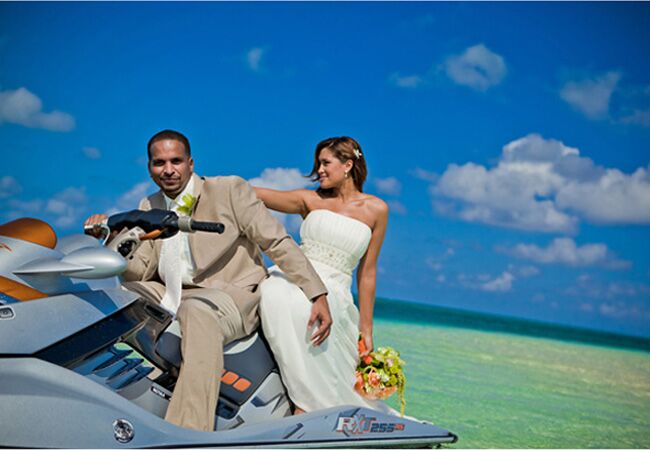 Because you obviously want more!
> Marriage Requirements on a Cruise Ship
> More nautical wedding inspiration!