Shop This Fashion Blogger's Bridal Shower Look!
Sara Azani, the fashion blogger behind stylemba.net, shared the details behind her girly, yet totally sophisticated bridal shower outfit.
by Amanda Elser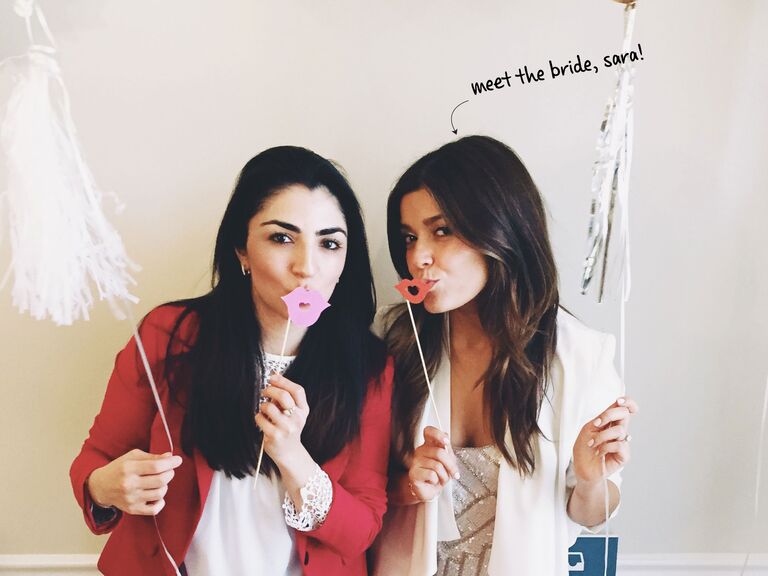 Your bridal shower is another chance for you to shop for the perfect little white dress, but why stop there? Take your style cues from engaged fashion blogger Sara Azani and see why creating the perfect bridal shower look is all in the details. Since blush is her favorite color of the season, Sara knew she wanted this short sequined mini dress for bridal shower. She made the sleeveless number appropriate for her daytime party with a chic white blazer and nude heels. For her beauty look, she created a dewy glow with a warm bronzer and subtle rose lip. She finished off her look with a signature scent. Sara was wearing this floral fragrance on her first date with her fiancé and it's still his favorite!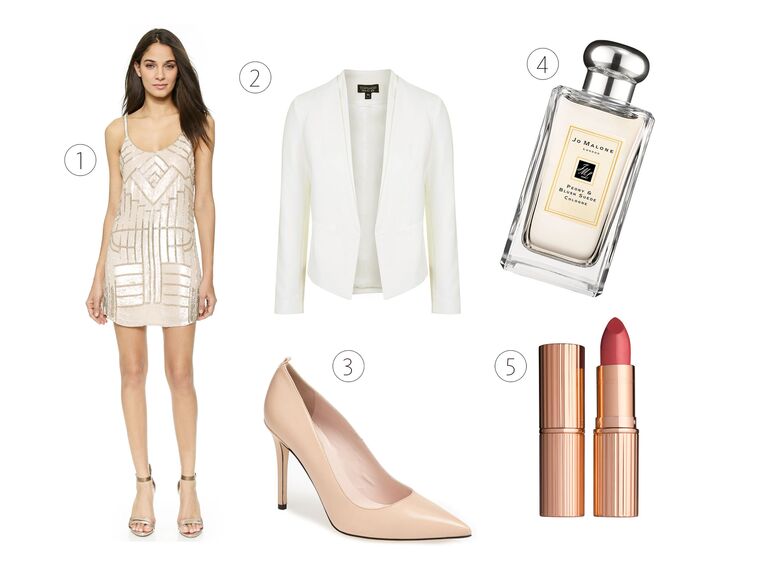 Shopbop, Topshop and Nordstrom
1. Sequined mini, $396, Parker, Shopbop.com; 2. Draped blazer, $110, Topshop.com; 3. Nude heels, $350, SJP by Sarah Jessica Parker, Nordstrom.com; 4. Perfume, $120 for 3.4 oz, Peony and Blush Suede by Jo Malone, Nordstrom.com; 5. Lipstick, $32, Stoned Rose by Charlotte Tilbury, Nordstrom.com