The Knot and TODAY Threw a Sweetheart Dance For Couples Married Over 50 Years—Get the Details!
See the photos and read their love stories here!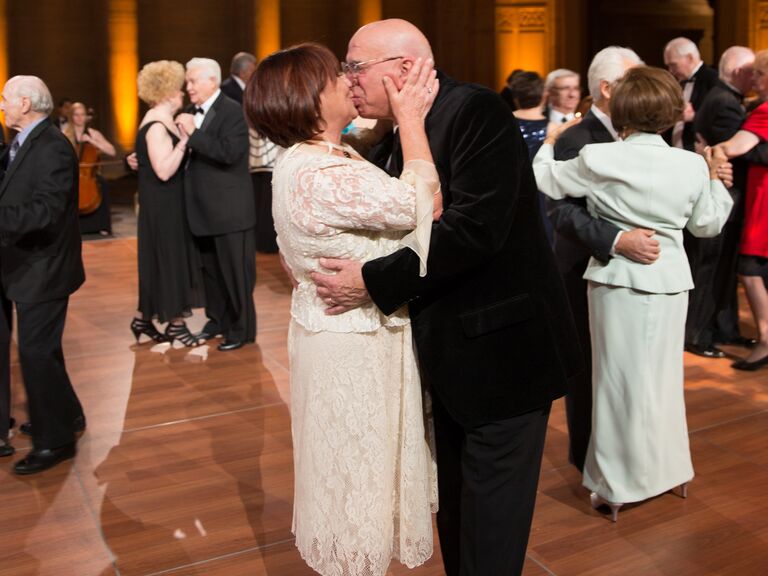 Ira Lippke Studios
Here at The Knot, we obviously love love (after all, we've been helping to inspire and plan weddings for 20 years!), but for our 20th anniversary, we wanted to take it a step further and zero in on the love stories, mantras and memories that bind couples together for decades—long after the "I dos." First, we teamed up with TODAY and Ingrid Michaelson to shoot a music video to her song "Little Romance," which features six couples who have been married for more than 50 years. Then, we continued the celebration by throwing a surprise Sweetheart Dance at Cipriani 25 Broadway in New York City for more than 40 couples who've also hit that half a century mark. We brought in the best pros in the wedding business to make the day a great celebration of love with vow renewals, dancing, lunch, wedding cake and more.
"I was excited and moved by the idea of celebrating these couples," says the event's wedding planner, Amanda Savory of Bespoke Moments in New York City. "They've stayed true to their vows that were made 50-plus years ago and that's very special. It should be honored and celebrated, and this event is a memory that I will hold with me forever. As a wedding planner, I work with couples during the earliest phase of their marriage. With this celebration, I was able to fast-forward 50 years and celebrate the longevity, fortitude and devotion of a marriage."
For many of the couples, the standout moment to them was the reveal of the ballroom. A few of the couples never had a wedding reception, so it was an honor to provide them with an afternoon to celebrate them and their love.
TODAY show host Hoda Kotb was also on hand to enjoy the festivities, and says that all of the couples made her believe in real love.
"When you see couples who've been married more than 50 years, you want to know, how did they do it?" Kotb says. "How do they keep laughing? How do they keep it going? It's about longevity. Anyone can meet. It's easy to meet somebody. But once you get past that 'Oh my god, isn't he cute?' phase, and once you even get past the first child phase—how is it that it can be sustained? I think I know one of the keys: 'Keep 'em laughing.' Laughter seems like it keeps the couples lively."
One of our favorite parts of the day was having the opportunity to speak with several of the couples about their love stories. Read their marriage advice and wedding memories below, plus see photos from the event and watch the behind-the-scenes and "Little Romance" videos. (Then, don't forget to tell us your love story on Instagram with the hashtag #ShareYourLove.)
Angela & Nick DeSantis, Port Jefferson, New York: Married April 25, 1964
Angela: "I'm not going to say we never argue—because we do—but we just don't hold a grudge. We say what we have to say when we have a dispute about something. But that's the secret. You're going to find things to bicker about once in a while and you just blow it off. Say what you have to say and it's done. We don't hold a grudge; that's really the main thing."
Fran & Jack McLaughlin, Irvington, New York: Married November 20, 1965
Fran: "You have to make each other your best friend. It's so important to have a best friend to go through life with and you work on that. And, in doing that, I find we have a lot of things in common: We like to travel, we used to like to ski, now we snowshoe—emphasize the things that bring you together, but also, Jack and I have separate interests, so we do our separate things and then come back and talk about them at night and share them."
Ed & Ann Biglin, Cedar Grove, New Jersey: Married June 7, 1952
"Stay close to each other; don't let the world pull you apart."
Joan & Aldo Argentieri, Staten Island, New York: Married June 8, 1957
Aldo: "My wife is my best friend. We grew up together in Brooklyn when we were 7 years old. When I got into my teens, I was drafted into the army in the Korean War. When I came out of the Army, we met again at a church dance and from then on, we went on and eventually got married in 1957."
Elena & Joe Ali, Chatham, New Jersey: Married November 28, 1964
Elena: "We had a good time on our wedding day; we had a lot of people. We had a big Italian wedding. I'm Catholic and we got married at 12 o'clock mass because that was the last mass you could get married at, and my father didn't want to have an afternoon reception, so we had to get married at like 6:30 at night. So we all went back to my sister's house, who was my matron of honor, we all took our dresses off—I took my gown off, the bridesmaids, the guys—and we all watched the Army/Navy game and then we all got dressed, the limo picked us up, and we went back! But the funniest thing about my wedding was that my mother had a buffet and had everyone back to her house because they went to the mass. Our photographer went back to my mother's house and got so drunk the night of the wedding. I remember that because I was so upset because I thought I'm not gonna have any pictures! And I only have about 18 pictures, and I took every picture. And that's what I remember! We had a great time. But we were two little kids. We went on our honeymoon and we stayed in [New York City] at the Hilton."
Sandra & Al Debenedetto, Danville, New Hampshire: Married October 1, 1955
Sandra: "You just forgive each and every day, kiss each other goodnight and hold hands a lot. I've got a funny feeling about holding hands. It's really important. I think holding hands is a big part of it. When we actually go to bed—we still have the regular full bed; our neighbors are young people and when they come in the house they go, 'How do you sleep in a full bed?' "
Al: "I've got to be able to feel that she's there."
Sandra: "So we hold hands even when we go to sleep."
Mary & Brian Eustace, Manasquan, New Jersey: Married October 23, 1965
"Give them a chance to screw up. And be kind and good to each other."
Judy & Bernie Aronowitz, Plainview, New York: Married December 5, 1965
Judy: "Set priorities, know what's important and work at it. And have a sense of humor."
Bernie: "And if you're hard of hearing, with today's technology, you can turn hearing aids on—and off!"
Barbara Rose & Johnny James DeSiato, Lakewood, New Jersey: Married June 20, 1959
"Our song was 'Till,' and we told our band so they could play it when we walked in to do our first dance. But they didn't learn it in time and played 'Let Me Call You Sweetheart' instead! Aside from that, everything else was perfect."
Doris & Ed Zeiser, Levittown, New York: Married November 15, 1948
Doris: "I saw my wedding dress in a window when I got off the train coming from work. It took me three months to pay off. It was really pretty. Satin and lace, all covered up, with a veil and a tiara. For our honeymoon, we had $75 to spend, and that was enough for two days in Manhattan. We went to the theater and stayed at the Hotel Lexington."
Jacqueline & Damon Carrubba, Staten Island, New York: Married November 18, 1956
Jacqueline: "We got married in Regina Pacis and it was brand new church [in Brooklyn]. It was very, very big. I felt almost like a princess walking down, like Diana. They were known for their gold things, and the day before they had been robbed. All the gold was taken. They made an announcement: 'You better have it back the next day—or else.' Sure enough, by miracle, the gold was returned!"
Shirley J. & Deacon Kenneth L. Radcliffe, New York, New York: September 7, 1963
Shirley: "It was my wedding day, and I was getting ready and the ladies all were getting dressed. The cars come, our entourage leaves. So we get to the church… no Ken. So we get out of the car, go up to the church, wait. The clock is ticking. The organist was playing music—I don't know how it happened but somehow he got the wrong signal and started playing. Finally, I'll cut to the chase, [Ken] shows up with his best man, who decided he knew the shortest way to get from Brooklyn to Manhattan, and he got bogged down in traffic. And then he tells me he's forgotten to feed the dog, he has to go back and feed the dog."
Kenneth: "We were party people, so [my friends] said, 'Ken, this is going to be your last party because we know we can't party like this normally, so why don't you come over. I guess it was the wee hours of the morning and we partied and we danced. Every time I went for the door somebody was standing saying, 'No, you're not going! You aren't getting out of this, Ken! Turn up the music!' By the time I got home it was really late, and I knew I hadn't gotten gifts for the best man, and [Shirley's] right, I went into Macy's to get it. I was doing good! Then one last detail—I had to feed the dog. I wound up being very late for the wedding."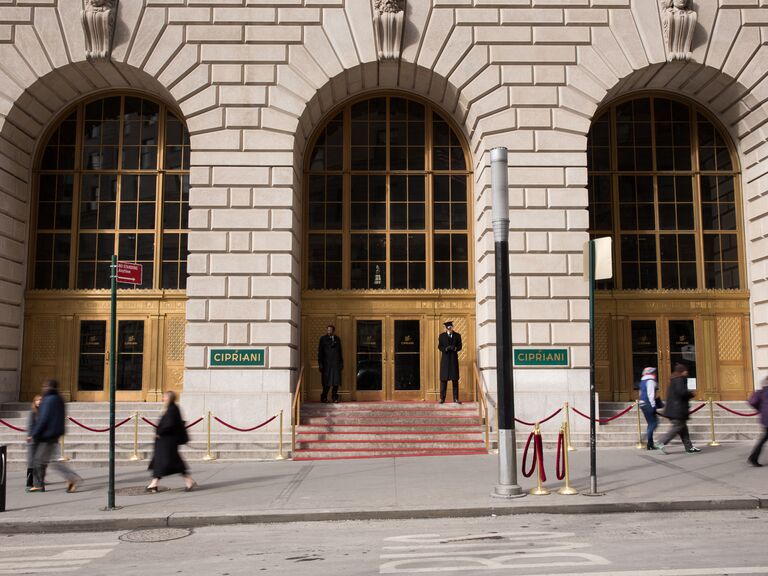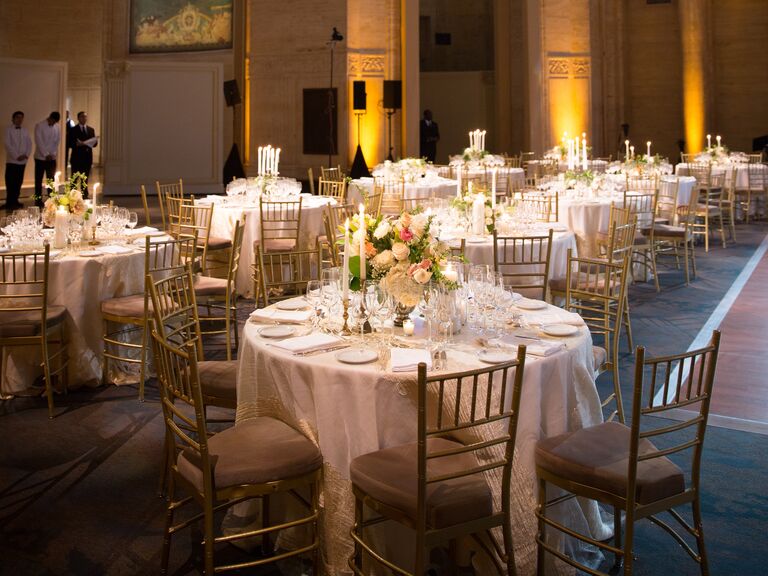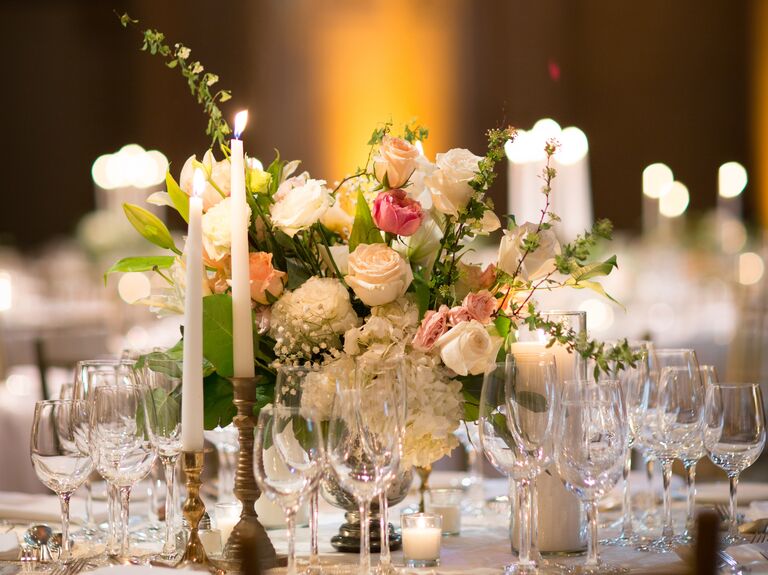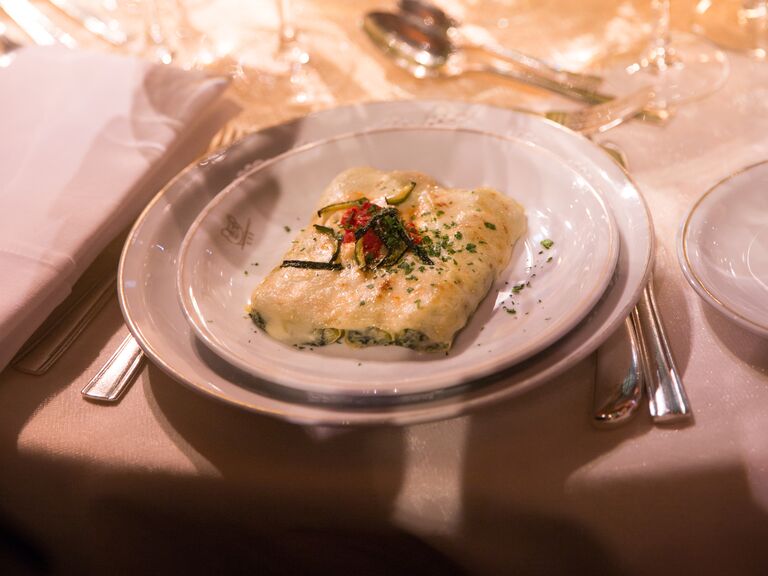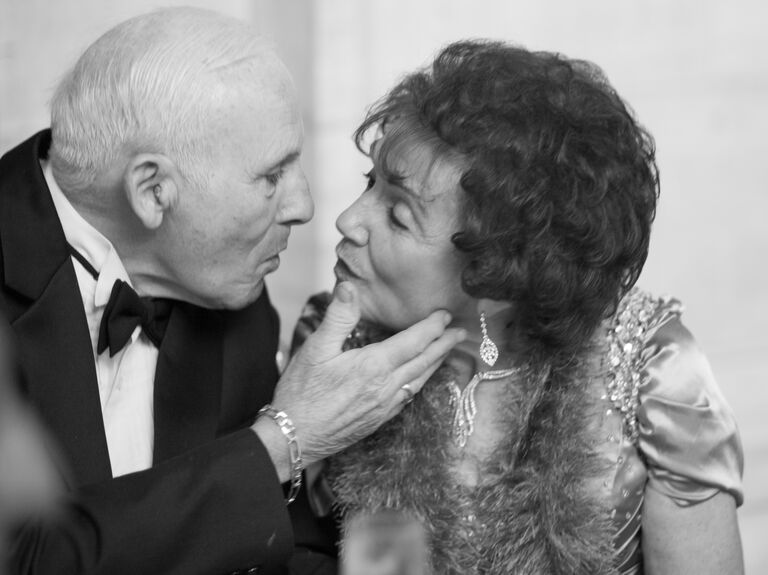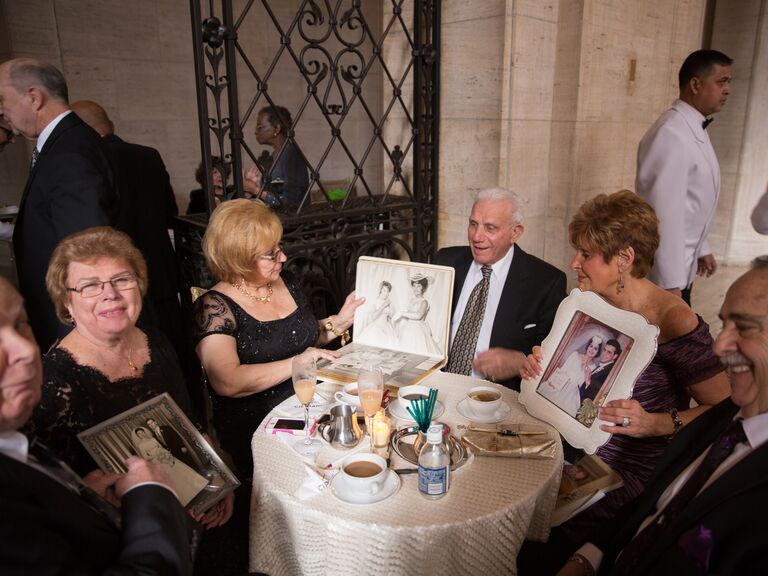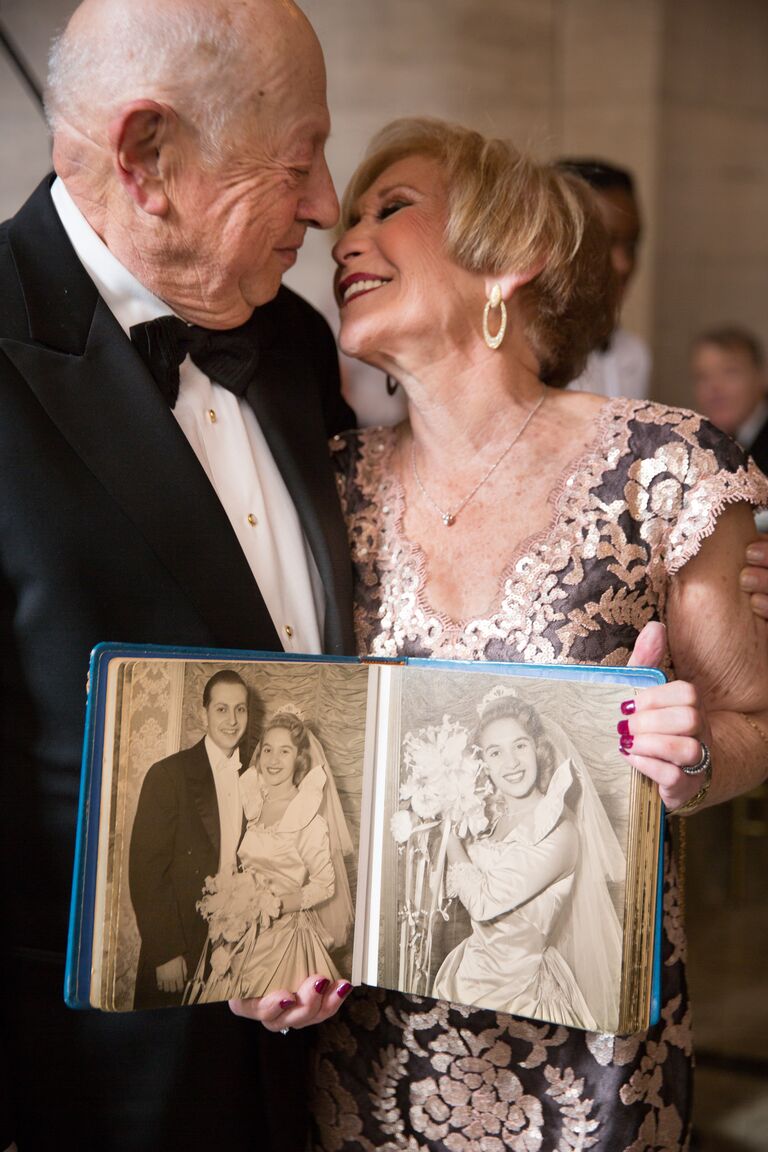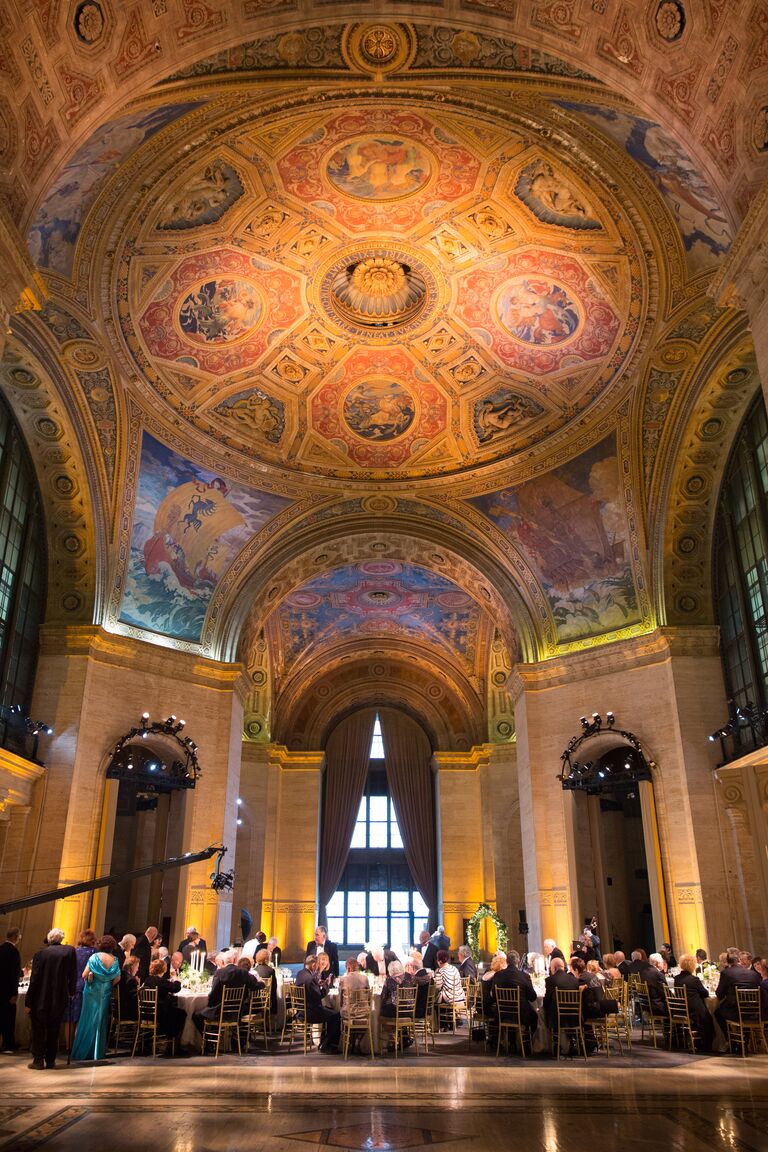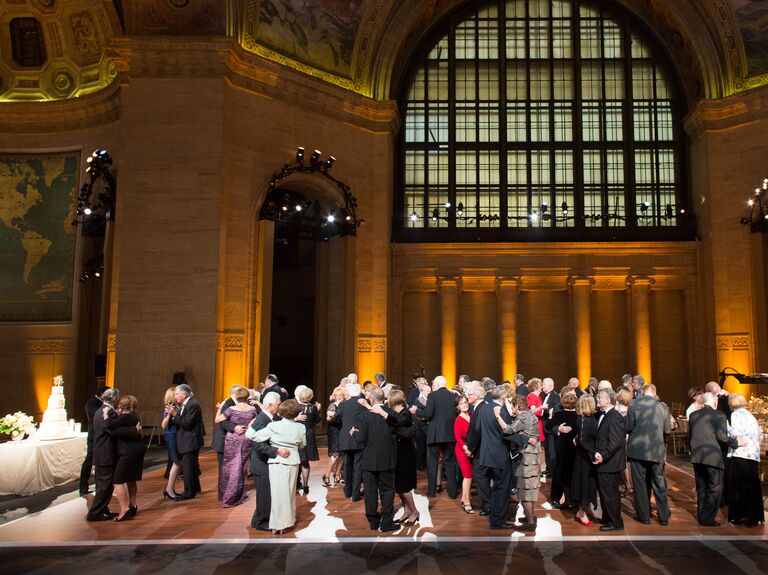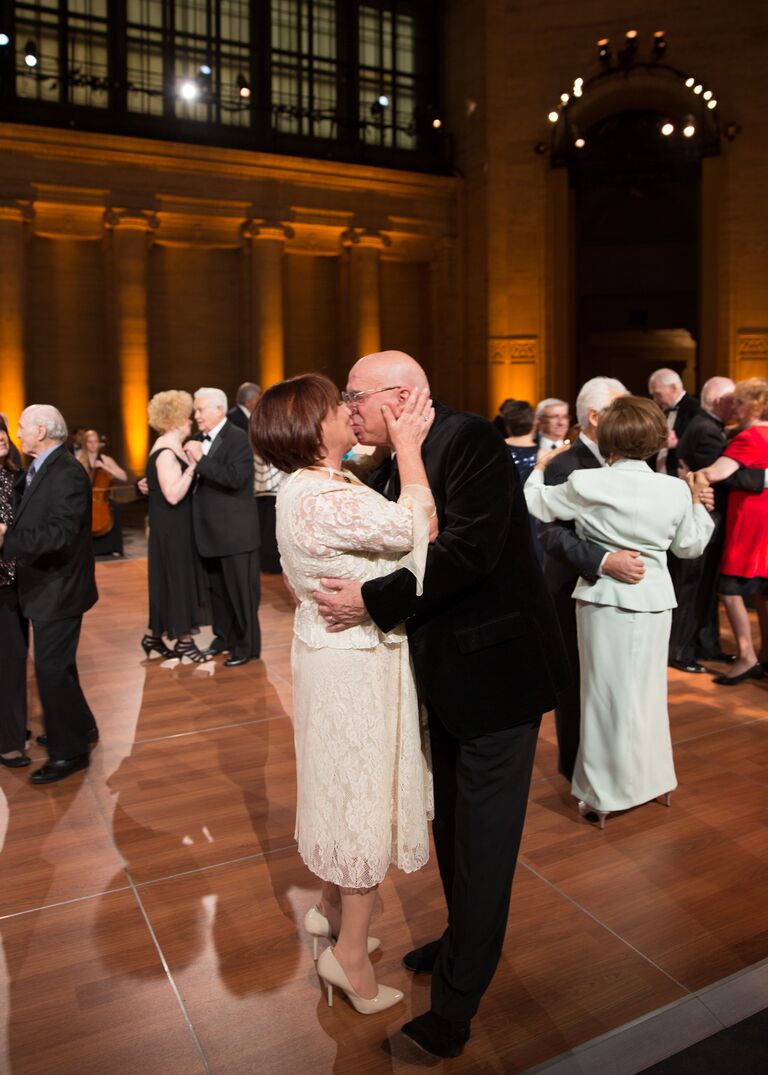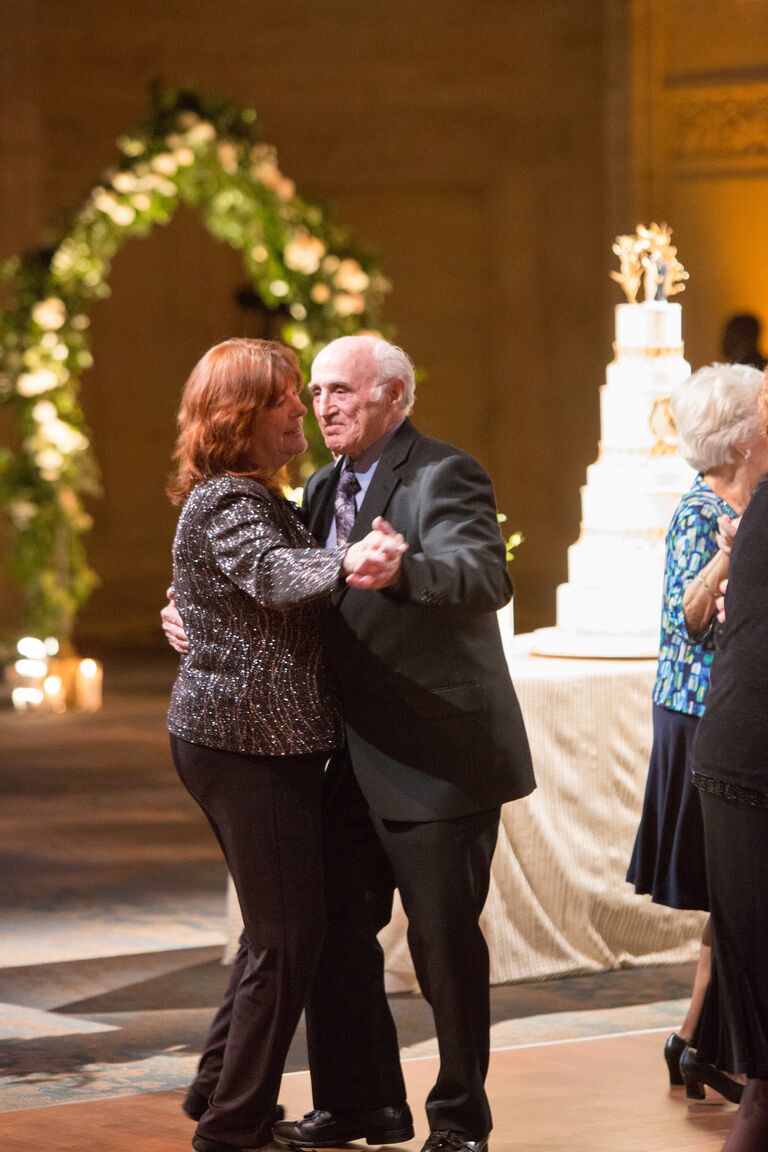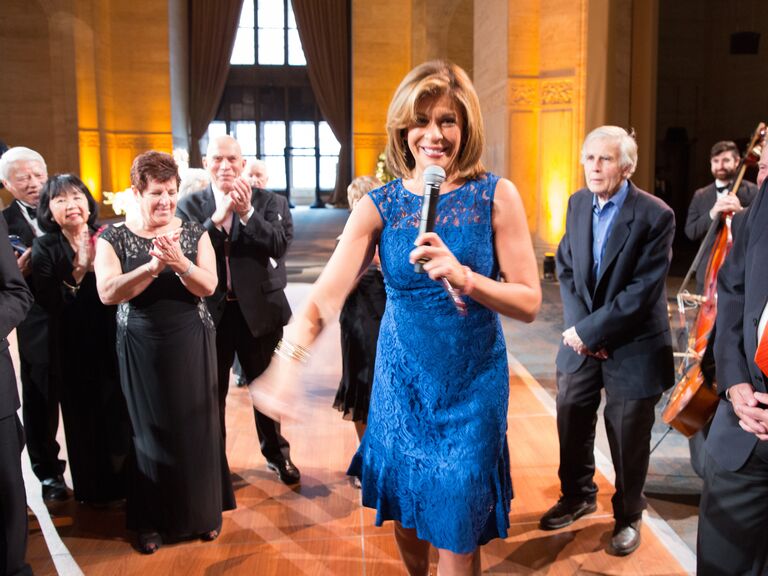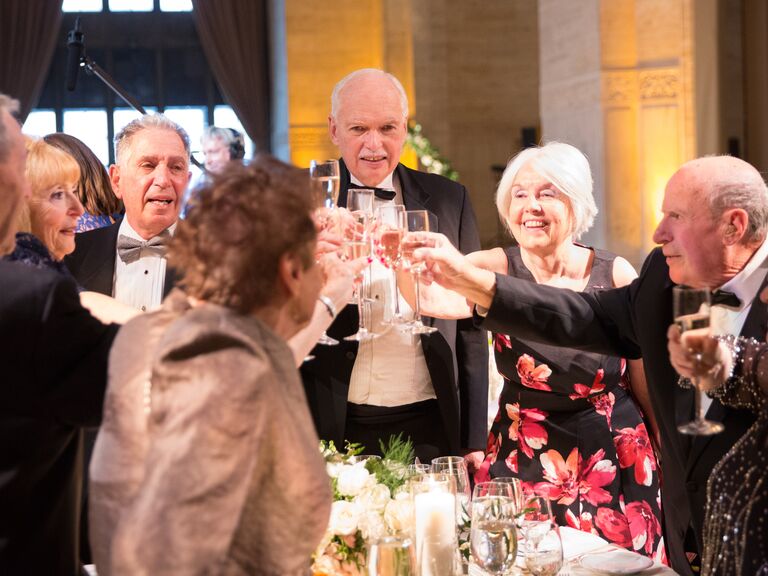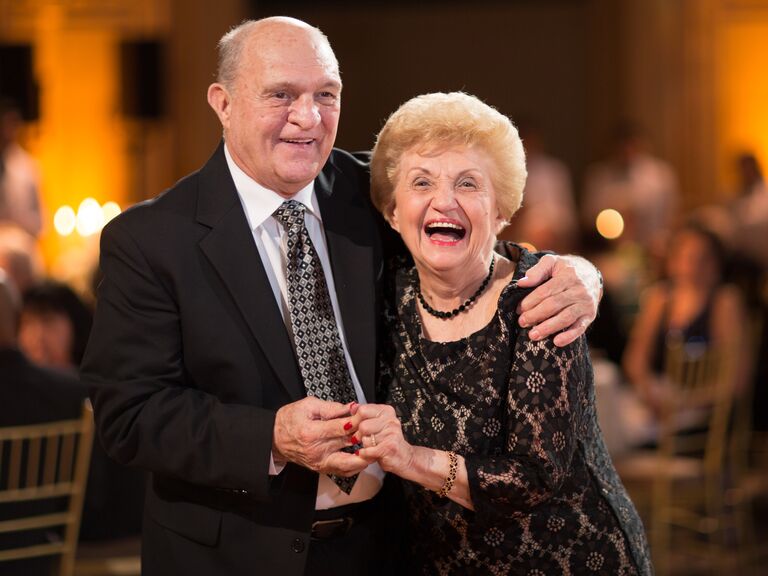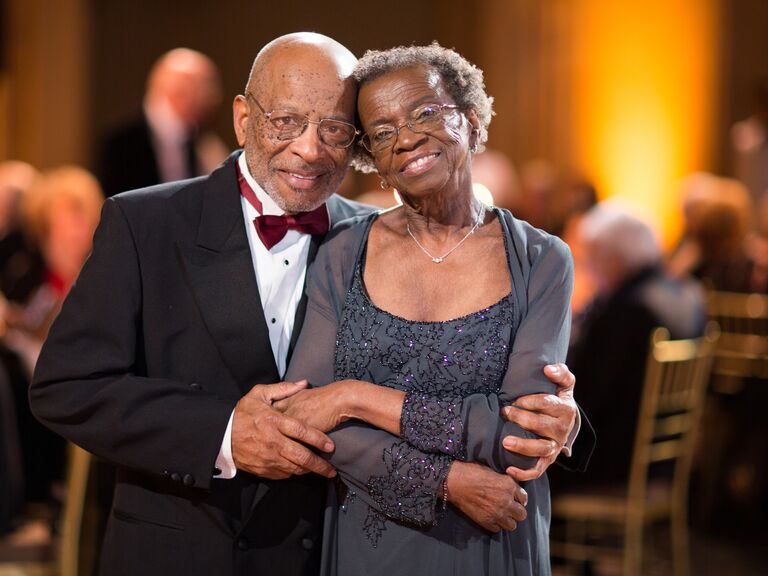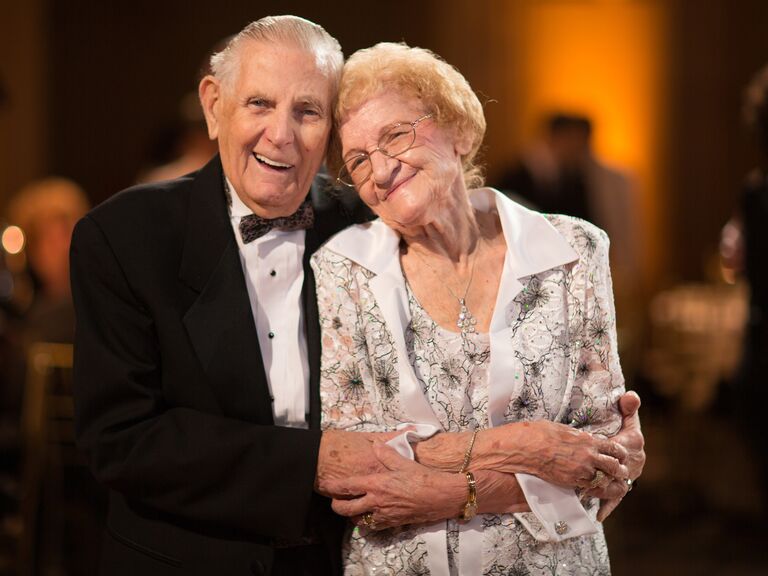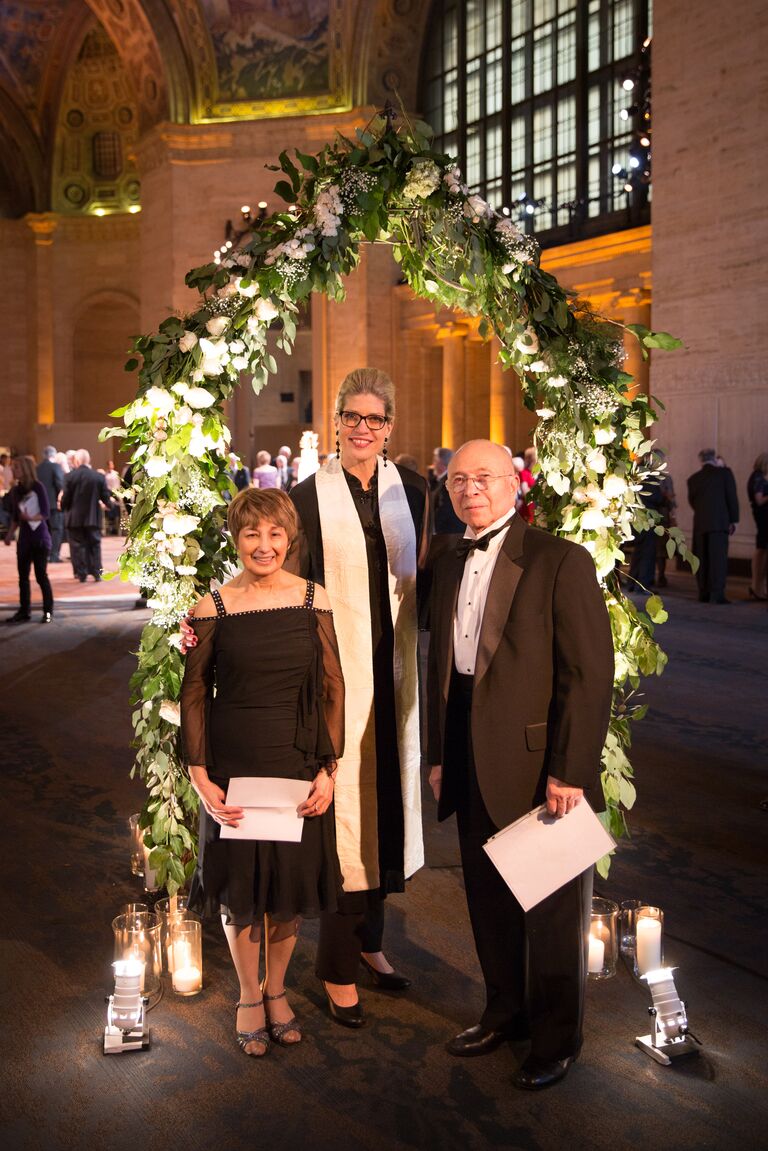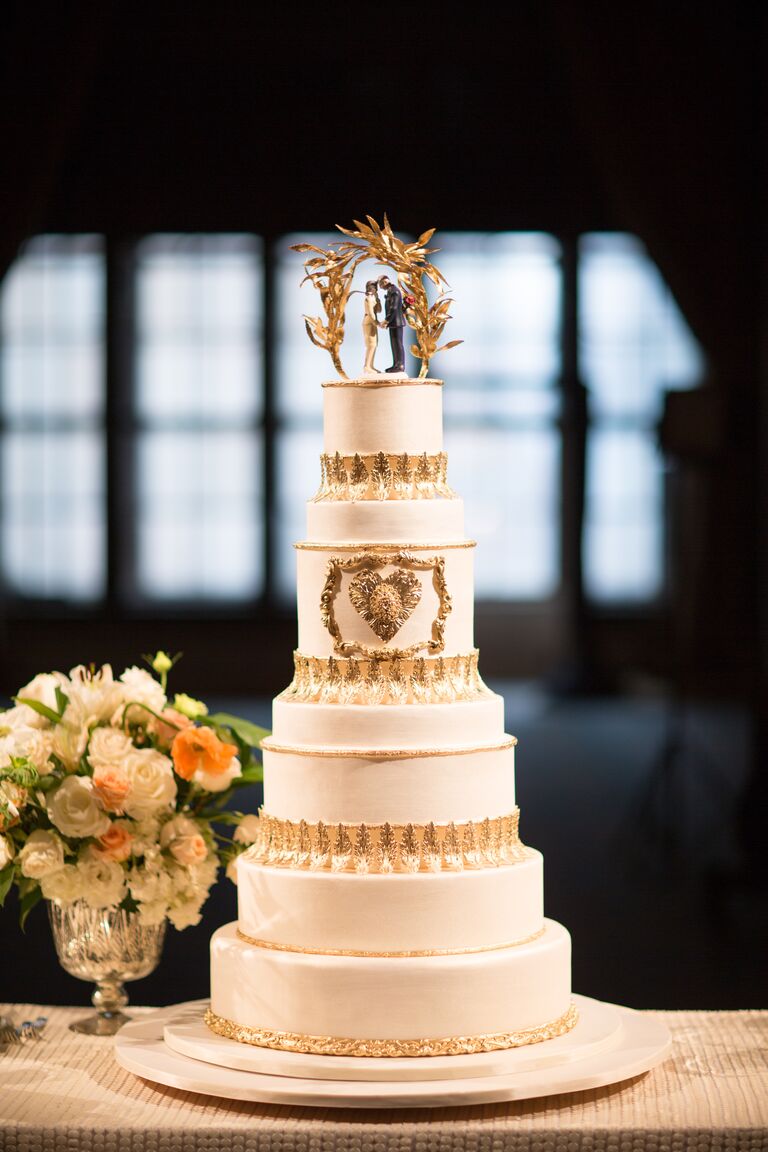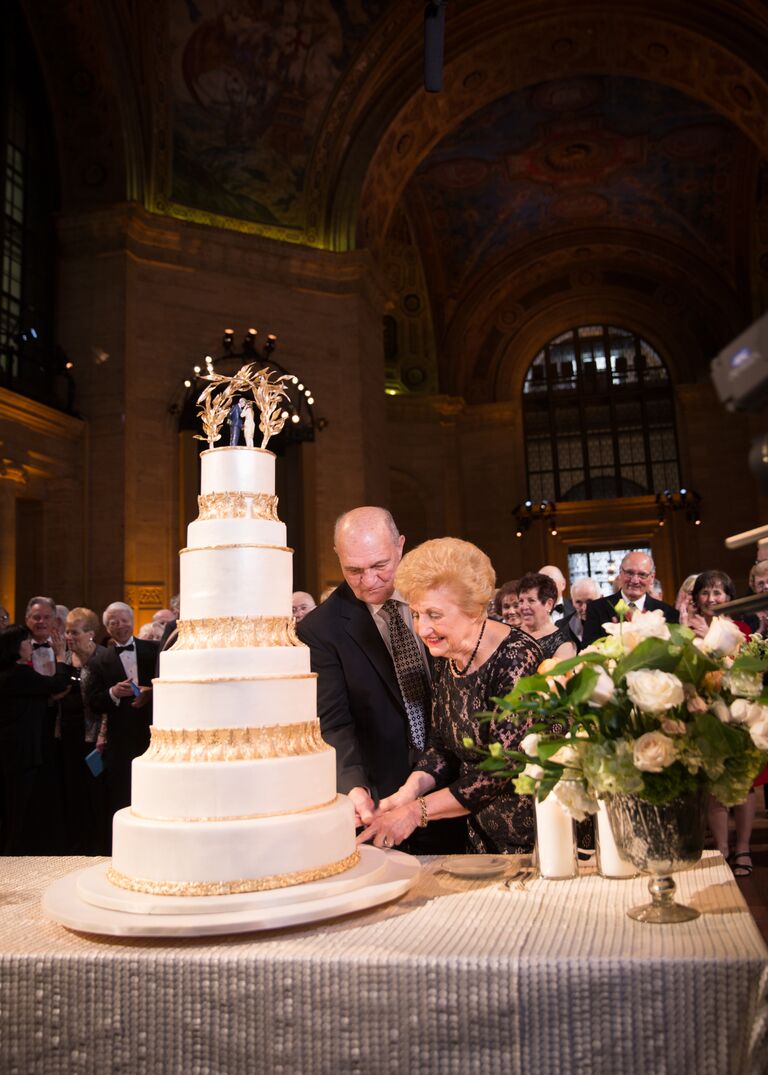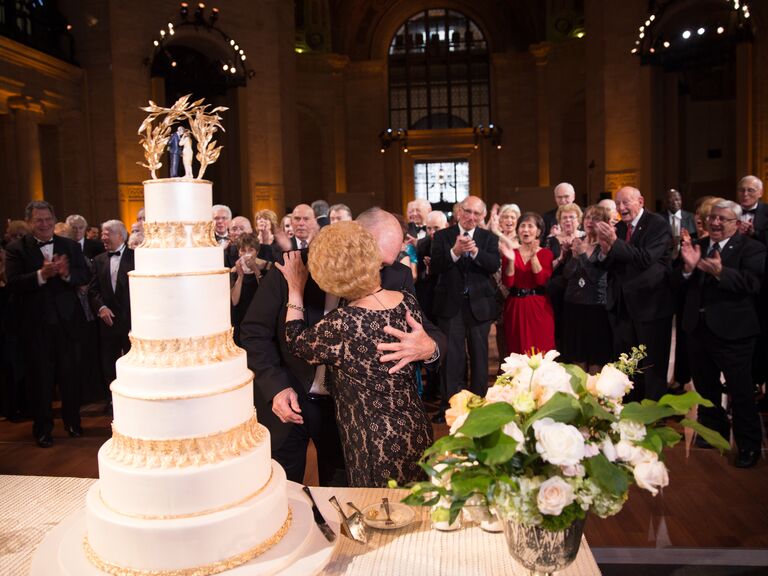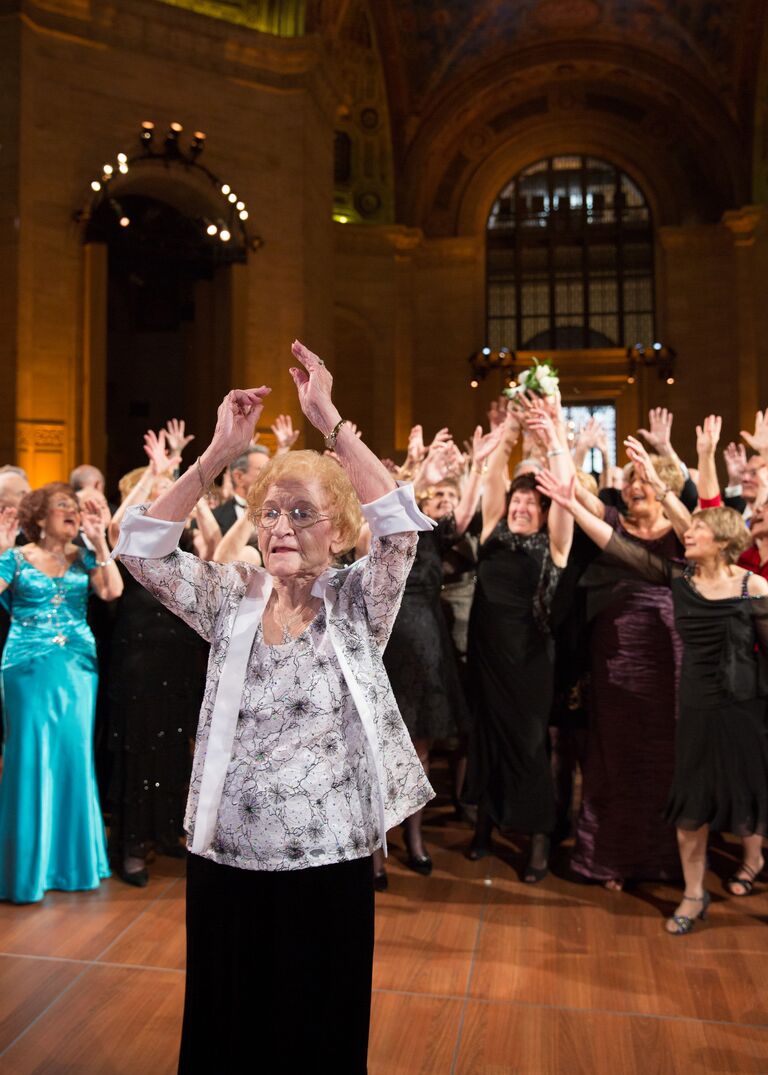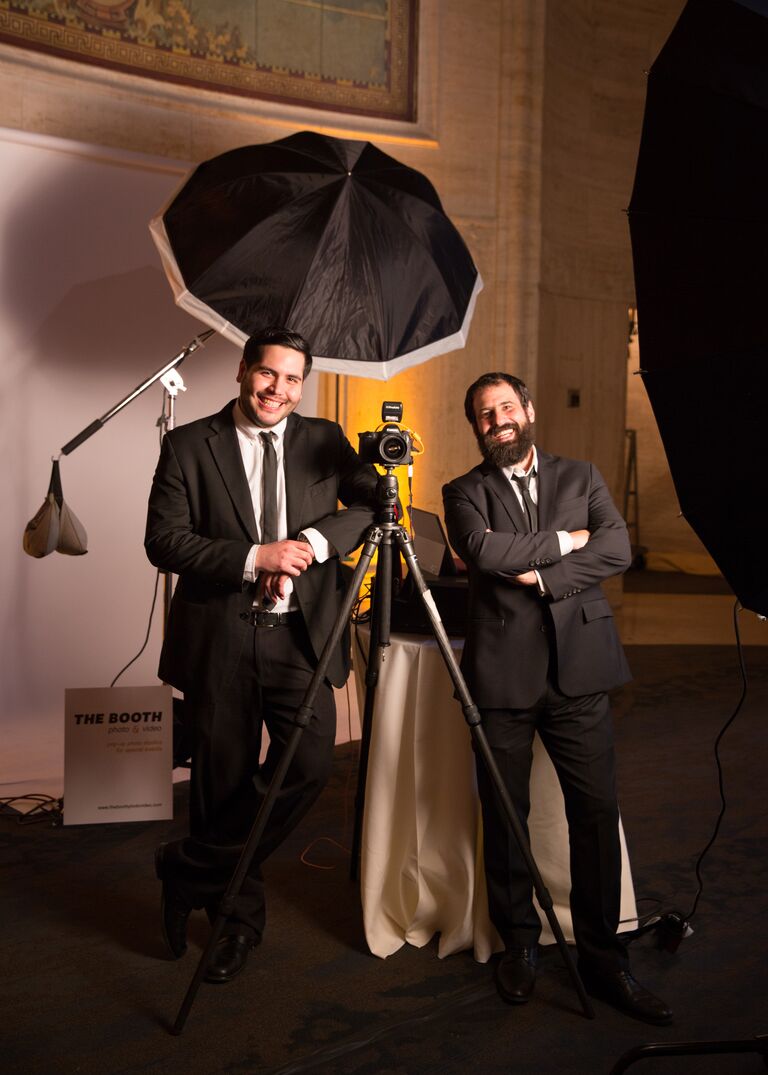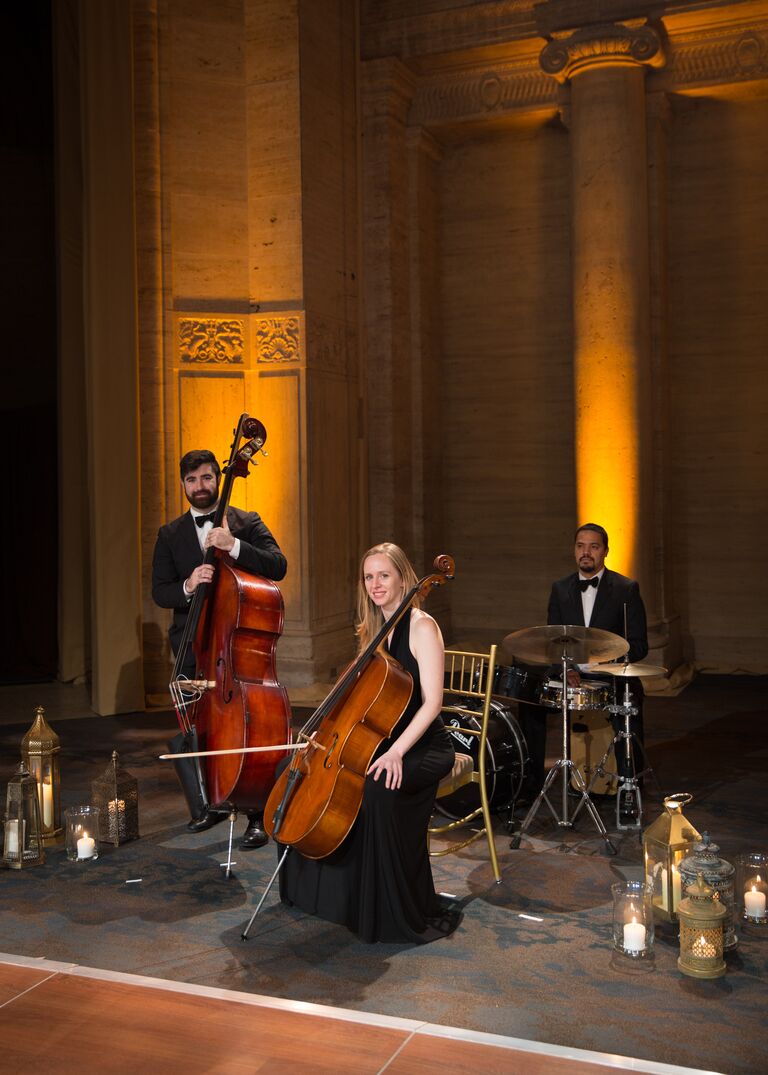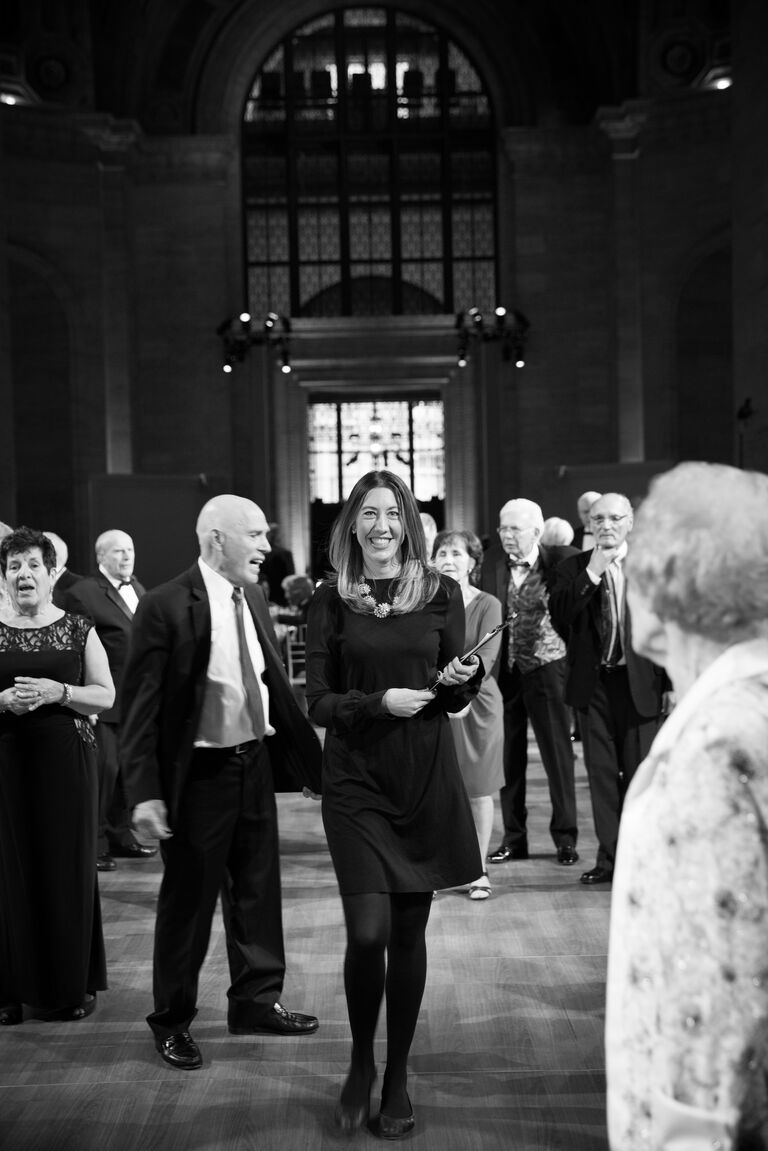 Also, special thanks to our incredible partners:
Venue, Catering and Rentals: Cipriani 25 Broadway | Event Planner: Amanda Savory of Bespoke Moments | Event Photographer: Ira Lippke Studios | Portrait Photographer: The Booth Photo & Video | Flowers: Rye Workshop | Arbor Rental: Two of a Kind | Officiant: Sandra Bargman | Wardrobe: Rent the Runway; Xedo | Veils: Kleinfeld Bridal | Cake: Ana Parzych Cakes | Band & DJ: Elan Artists | Linens: Nuage Designs | Lighting: Star Group Productions | Transportation: Rolls-Royce Classic Car Club Manhattan