12 Prettiest Ideas for a Tea Party-Themed Bridal Shower
We'll show you how to throw the bride a beautiful, grownup tea party with all the fixings.
by Amanda Casertano
A classic tea party never goes out of style—and it's the perfect idea for a bridal shower. But we're not talking about your grandmother's tea parties—with a few standout details, this theme quickly comes to life and goes from stuffy to stylish (no professional planner required). Take a look at some of our favorite tea party bridal shower ideas to put even Downton Abbey to shame.
1. Scalloped Escort Cards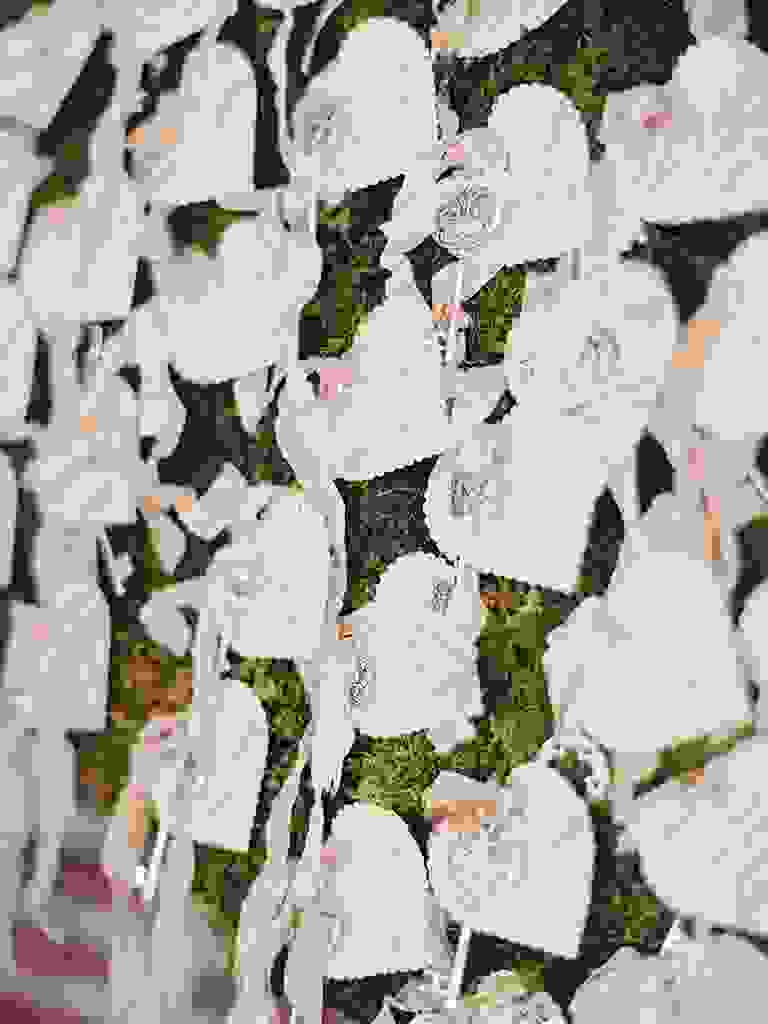 These skeleton keys complete a dainty escort card display with a romantic vibe.
From: A Whimsical Garden Wedding at Stan Hywet Hall and Gardens in Akron, Ohio
2. Cookies and Milk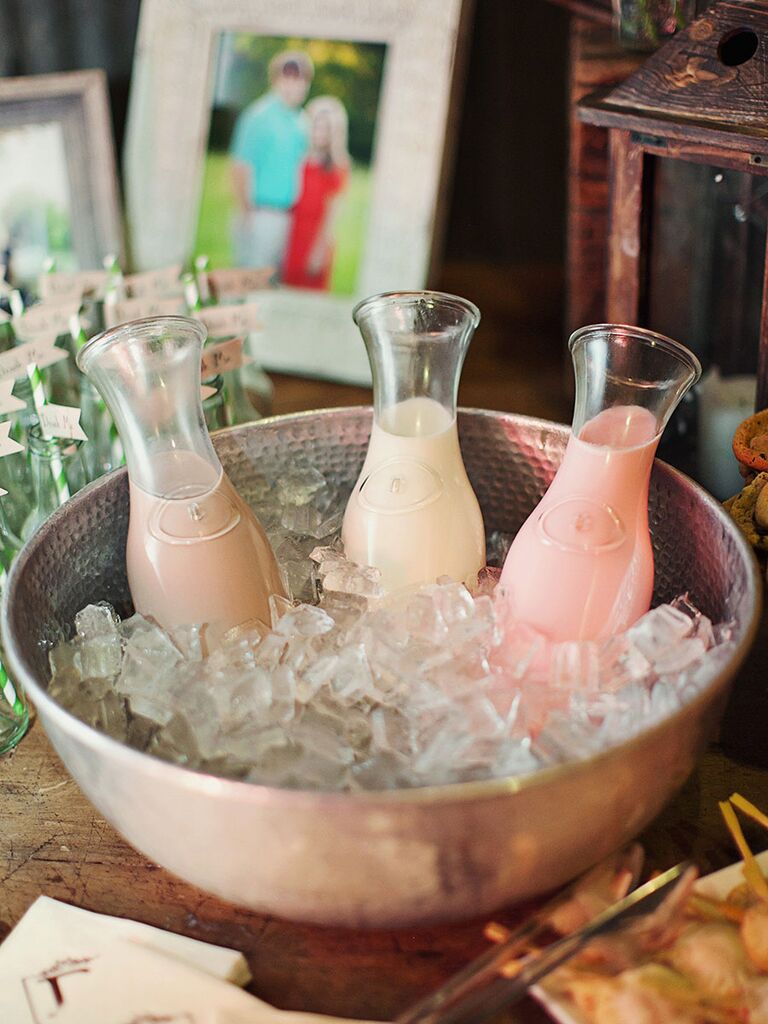 What else would you use to dunk delicious treats in?
From: A Coral Country Wedding in Flora, MS
3. Chevron Straws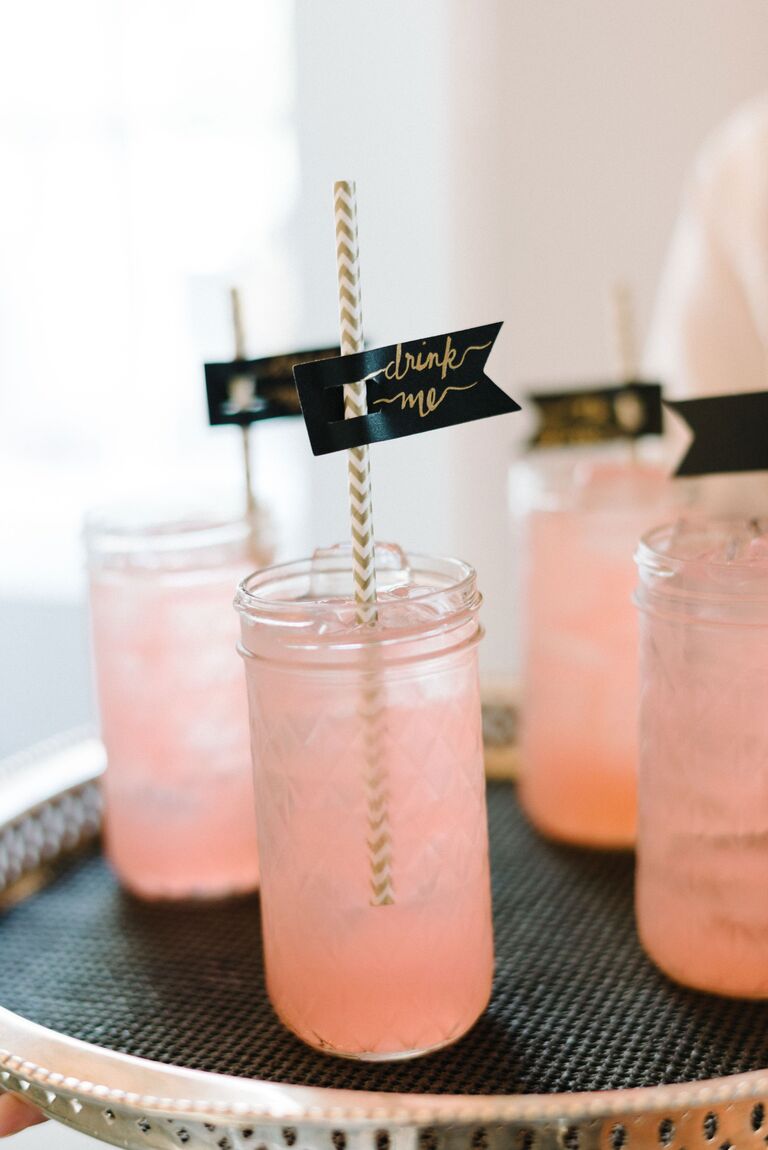 You won't have to ask your guests twice to drink up with these cute tags.
From: A Vintage, 'Alice in Wonderland'-Inspired Wedding at Ryland Inn in Whitehouse Station, New Jersey
4. Finger Food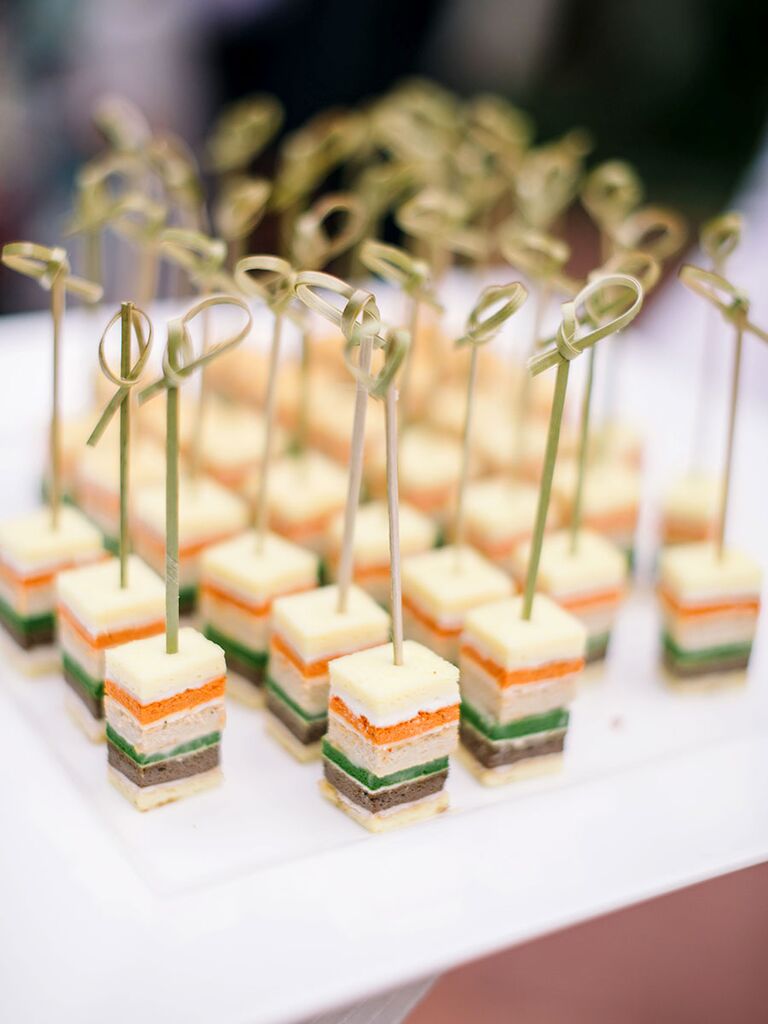 Mini appetizers were made for tea parties.
From:A Modern Garden Wedding at Montalvo Arts Center in Saratoga, California
5. Bite-Size Treats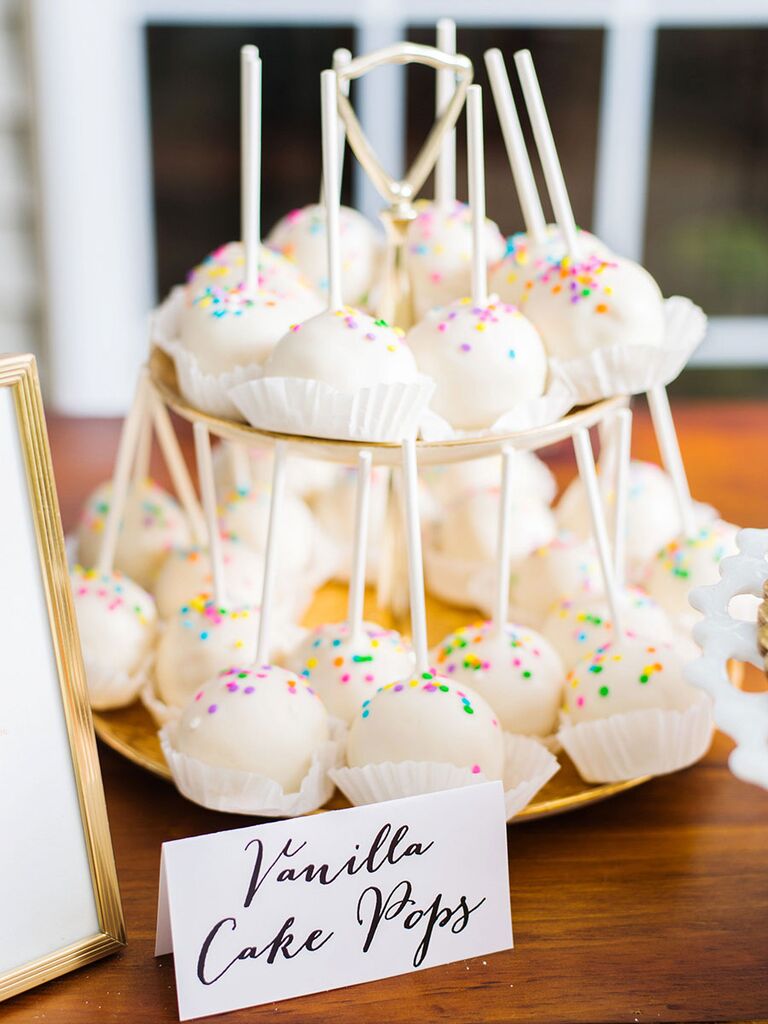 This is the perfect alternative for someone who doesn't want a huge cake. Go for passable desserts like cake pops, cannolis or cookies.
From: A Whimsical DIY Wedding at the 1850 House Inn in Rosendale, New York
6. Pastel Place Settings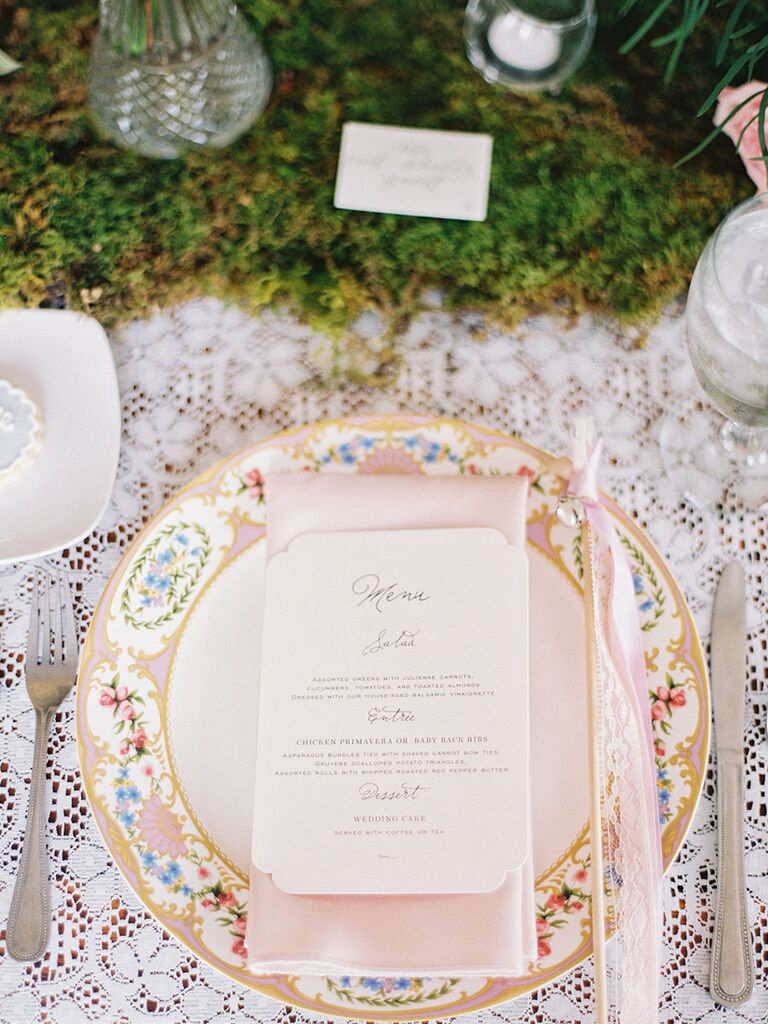 A tea party needs beautiful china, of course.
From: A Whimsical Garden Wedding at Stan Hywet Hall and Gardens in Akron, Ohio
7. Frosted Favorites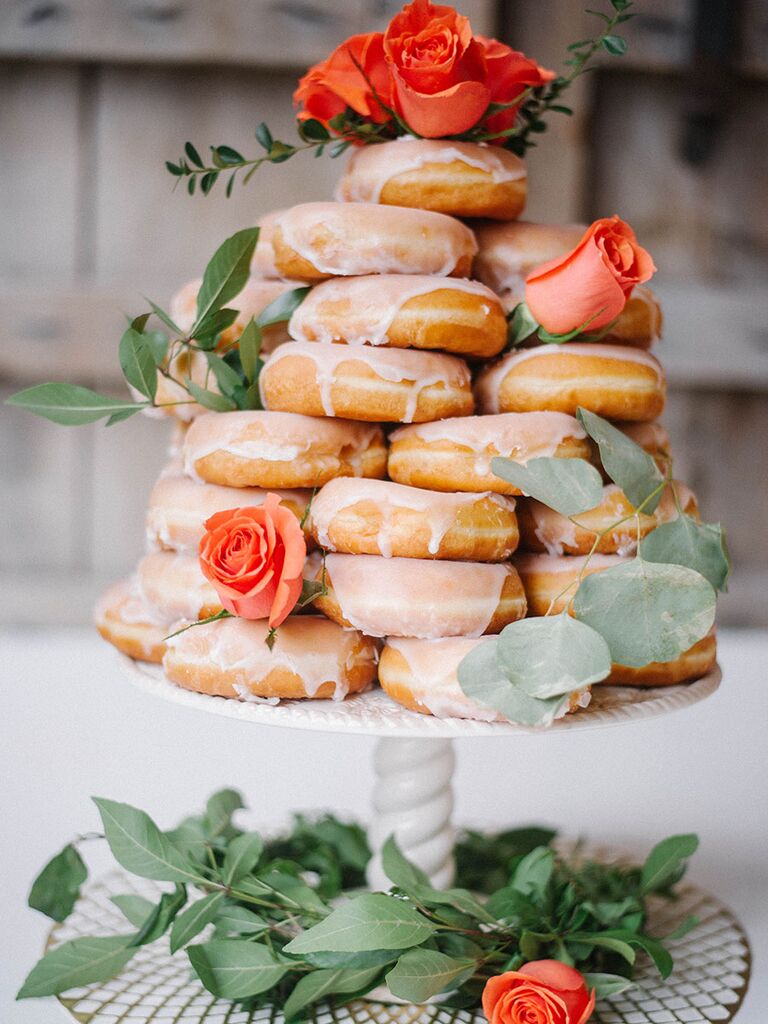 No need to stick to cucumber sandwiches. Pile doughnuts high so they're almost too pretty to eat.
8. Crafty Activities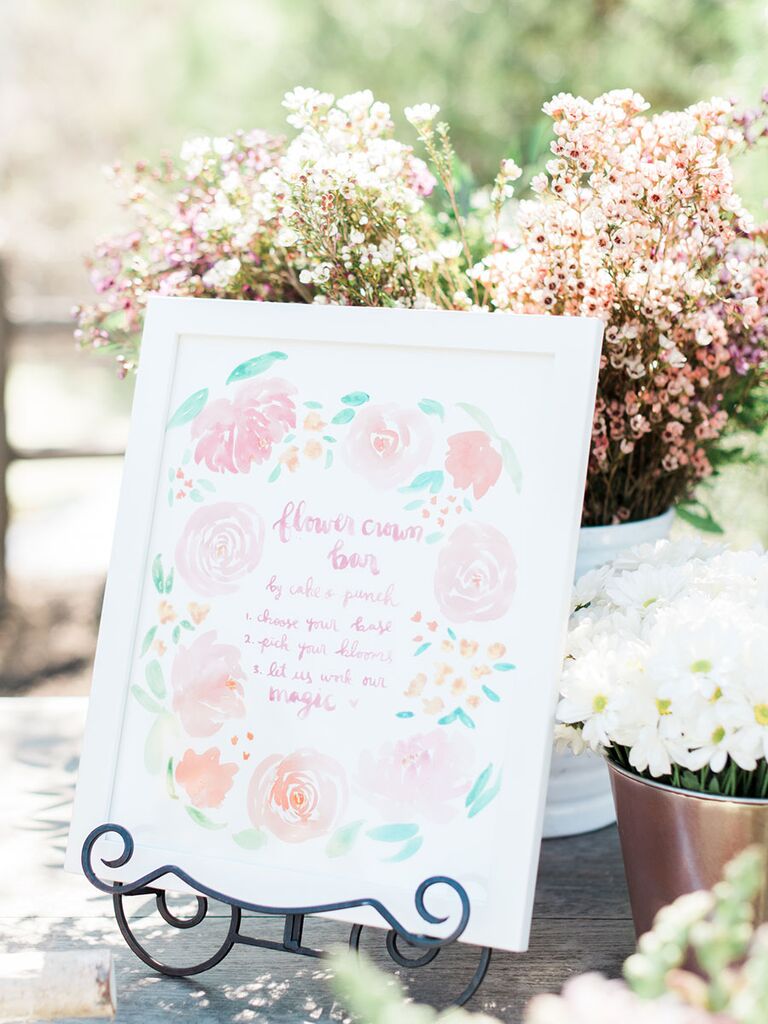 Include fun crafts to keep everyone busy and laughing. Bonus: The fruits of their labor can double as Insta-worthy party favors.  
9. Trendy Tarts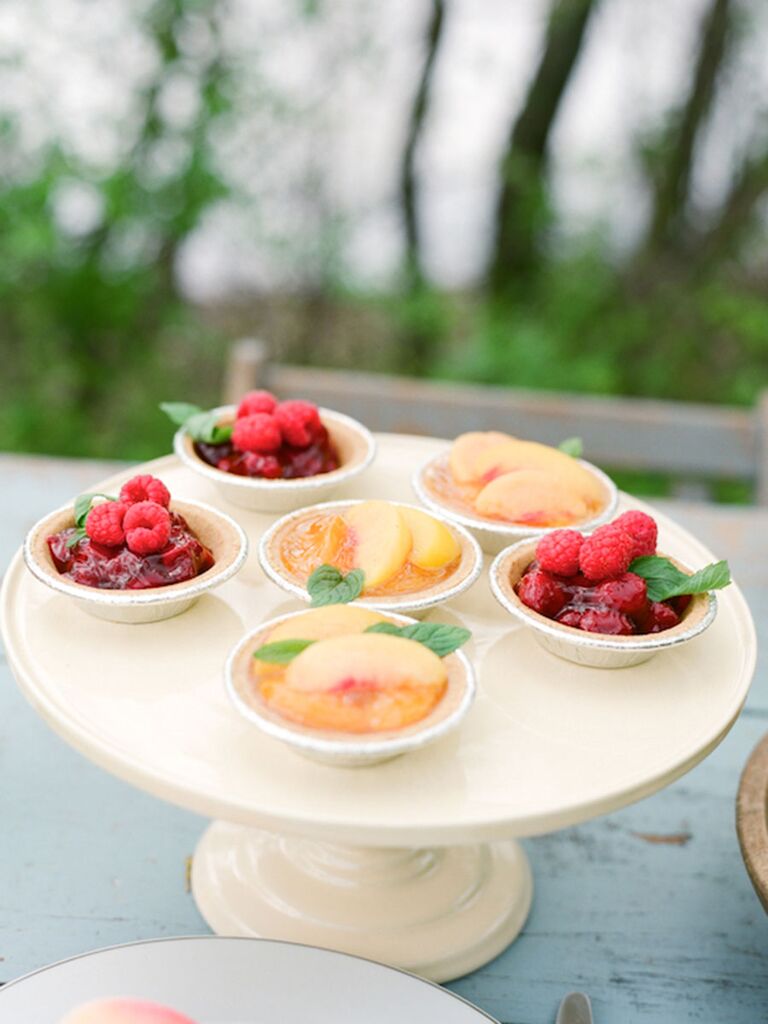 Feeling fancy? Serve open fruit tarts. Not only are they easy on the eyes, but their seasonal fillings pair beautifully with a cup of tea.
10. Garden Inspiration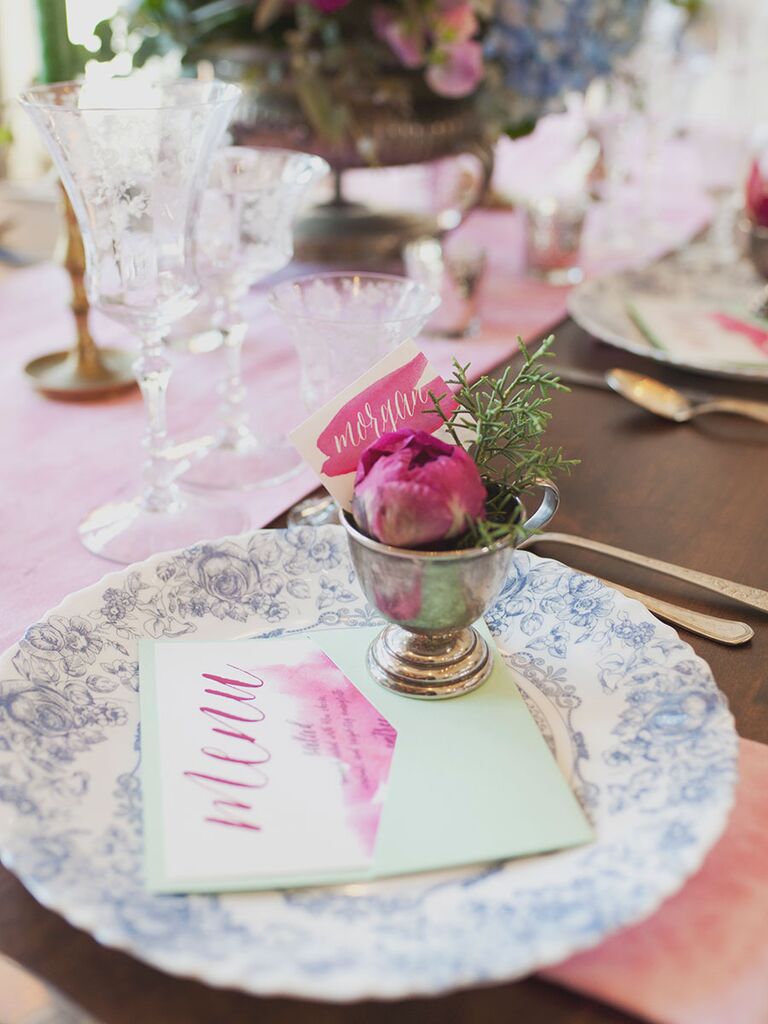 This place card sets the tone for a whimsical tea party. Incorporate florals and watercolors for a feminine feel.
11. . Pops of Color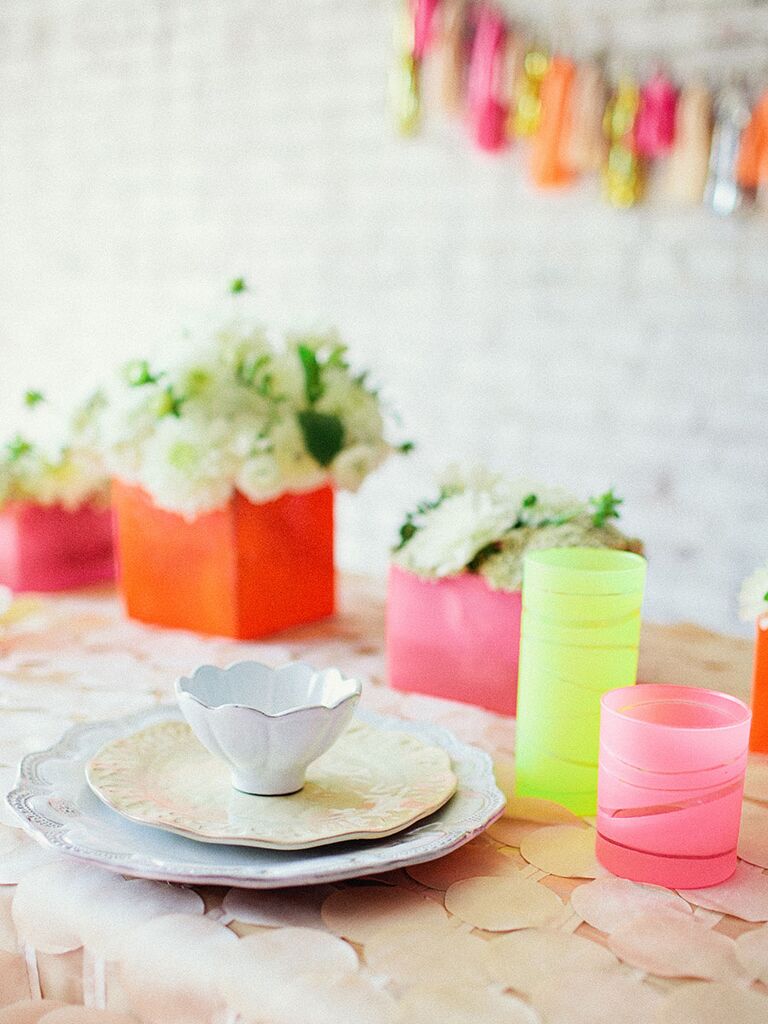 Soft hues are typical for a tea party, but bold colors aren't off limits. Have fun with it, and tailor the color scheme to fit the bride's style and personality.
12. Tiers of Treats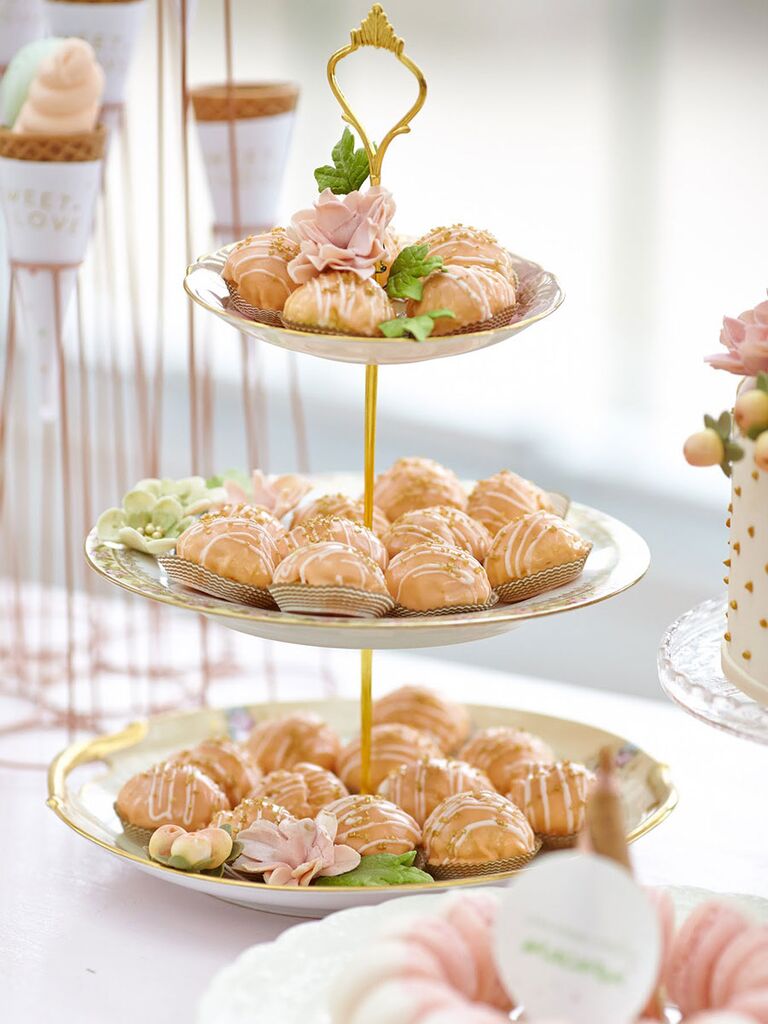 A tower of sweets is equally beautiful and delicious.